top 15 projects from 2015
Wow, is it already 2016!? Time flies when you're having fun, doesn't it? It really flies when you're working your tail off running a business from home. We are truly grateful for you, our dear readers, who follow Lolly Jane. Every comment fills us with joy and we are thrilled when you take time out of your busy schedule to read us and write to us. We are so grateful we have been able to share what we love doing into a business that we can still do from home where we can attempt to have healthy meals, run the kids to and fro and keep the laundry cycling. Thank you. We hope you enjoy our top 15 projects from 2015.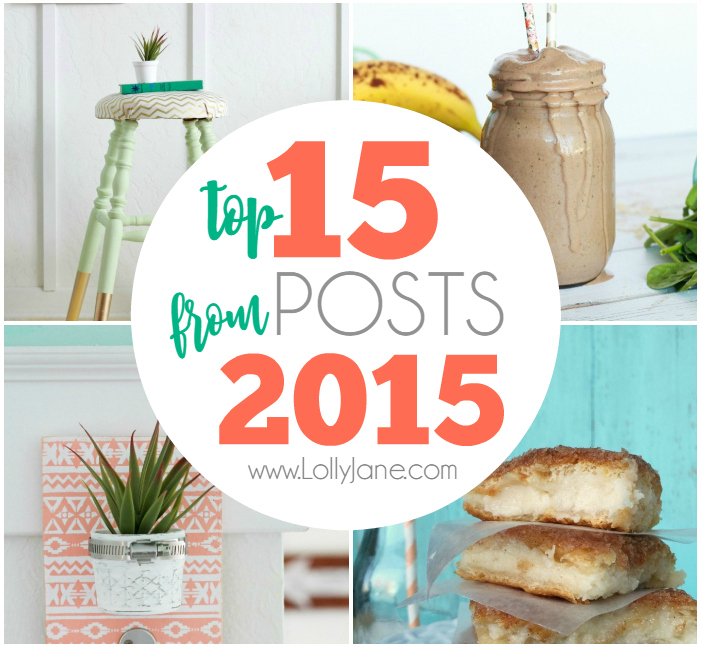 Travels: This year we traveled to California in January for CHA, sponsored by DecoArt then crafted for Bash Conference here in Phoenix. In February, we hopped a plane to attend BYBC in SLC, Utah and also redesigned our site. When spring came, we went back to Cali to sell our fav chalk paint powder at Queen Bee Market and also taught a Charity Wings class for DecoArt. We got to play with Amanda and Maggie at the Mesa Be Crafty Workshop in the summer and were excited for Kelli's long awaited aqua house painting (#ljkelhouserefresh). In August, our dream of working with Diet Coke came true and we love our personalized bottles. September was for swapping blog tips with some talented ladies in Midway, Utah and we also re-opened our sign shop. We were thrilled to design a room for La-Z-Boy in the furniture capital of the world in High Point, NC in October.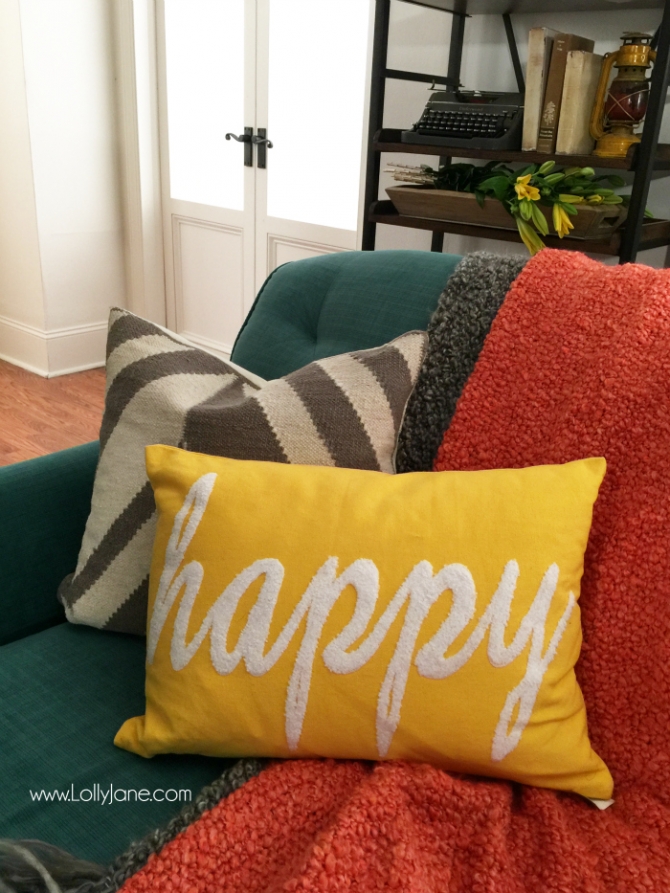 Magazine features: Our craft room was featured in Room to Create magazine in January. Artful Blogging wrote a nice article on us in July. We shared an ad with Delta faucets for Redbook magazine in September. Our biggest feature was our paper wrapped trees that had a full page spread in People Magazine's December holiday issue, whooho! We ended the year in Everything Home's online magazine sharing a paint stick snowflake tutorial. What fun!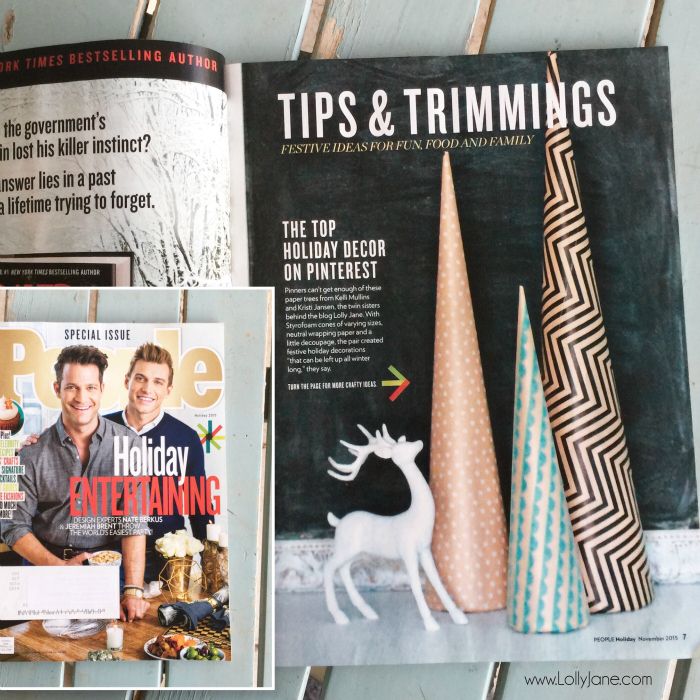 Personal life: Kelli's husband was promoted to Sergeant and they welcomed two crazy Boston Terriers to their home. Kristi moved into a new house and shortly after, gave birth to a precious baby girl as a late Christmas gift, Annika June.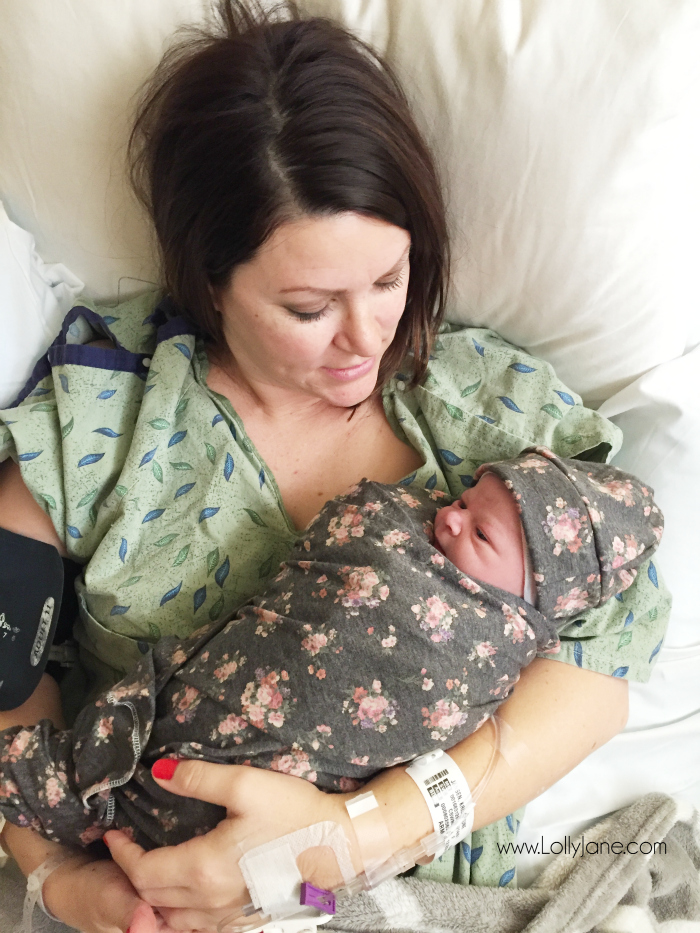 Thanks again SO MUCH for your support last year. Here are your favorite Lolly Jane top 15 projects from 2015 and here's to 567219 more posts for the new year (;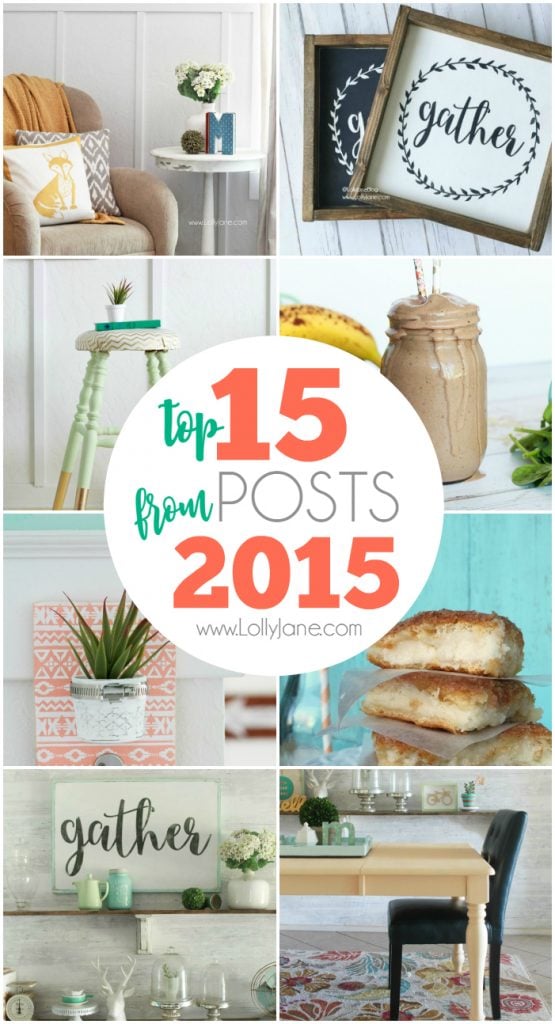 Number 1: decorating with baskets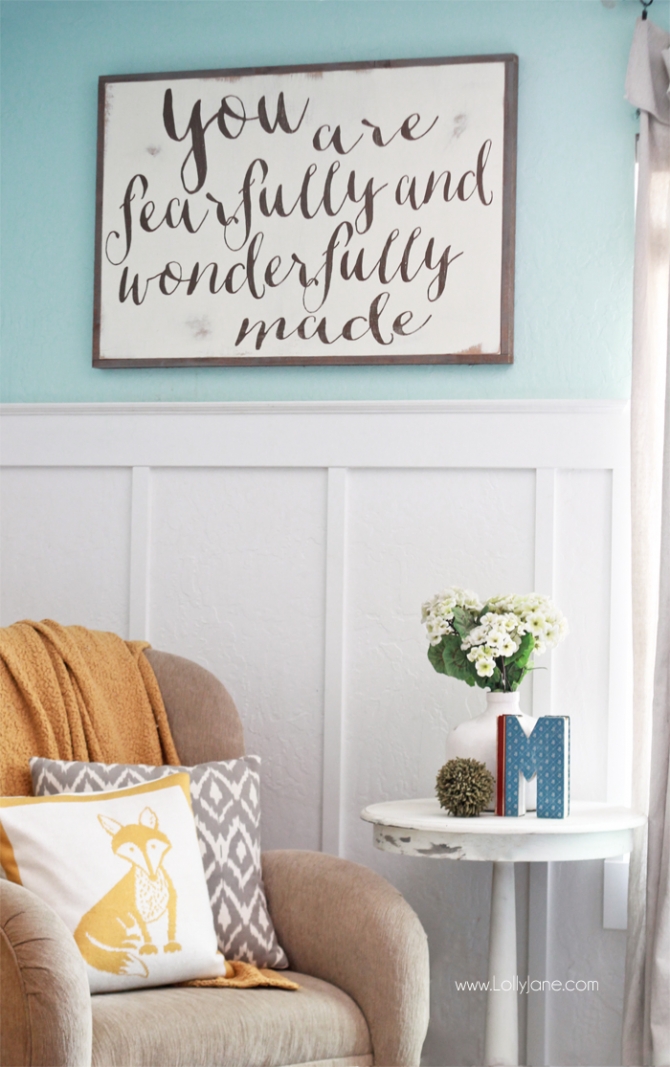 Number 2: how to make prints with stock graphics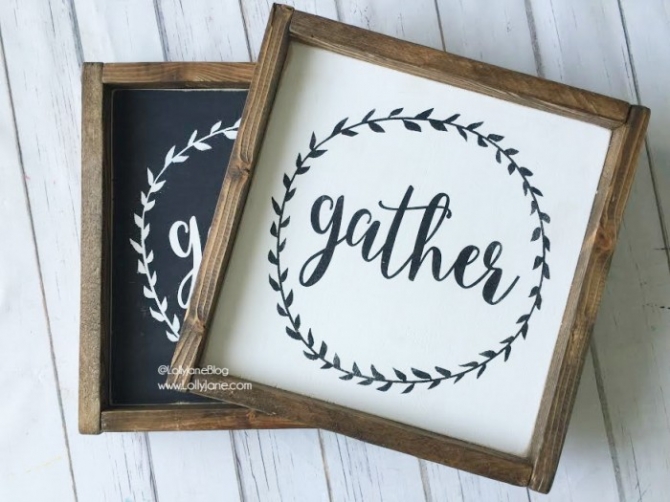 Number 3: peanut butter chocolate smoothie recipe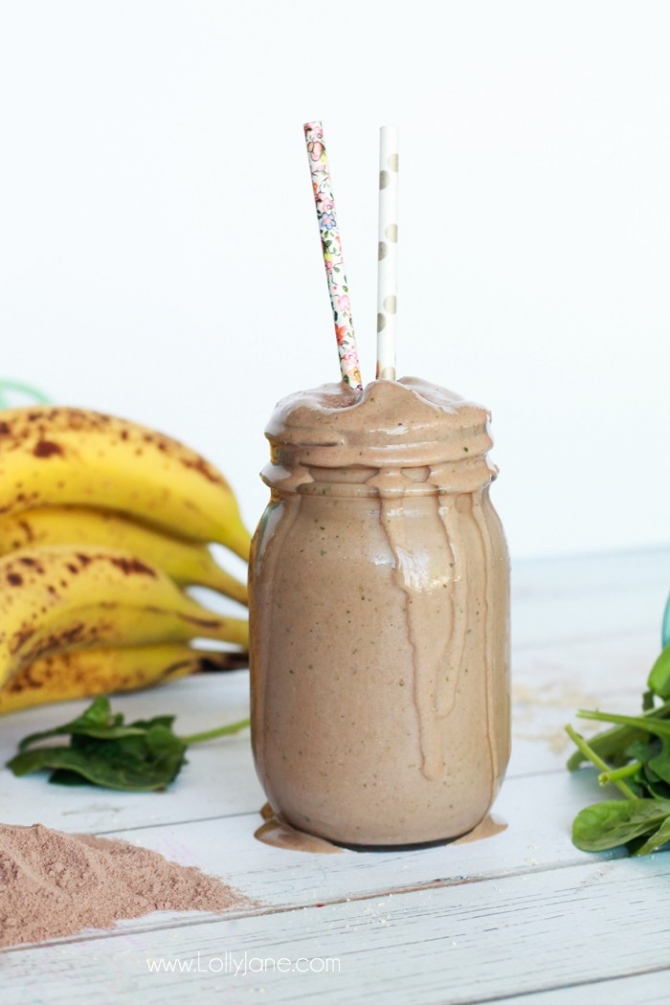 Number 4: holiday porch decor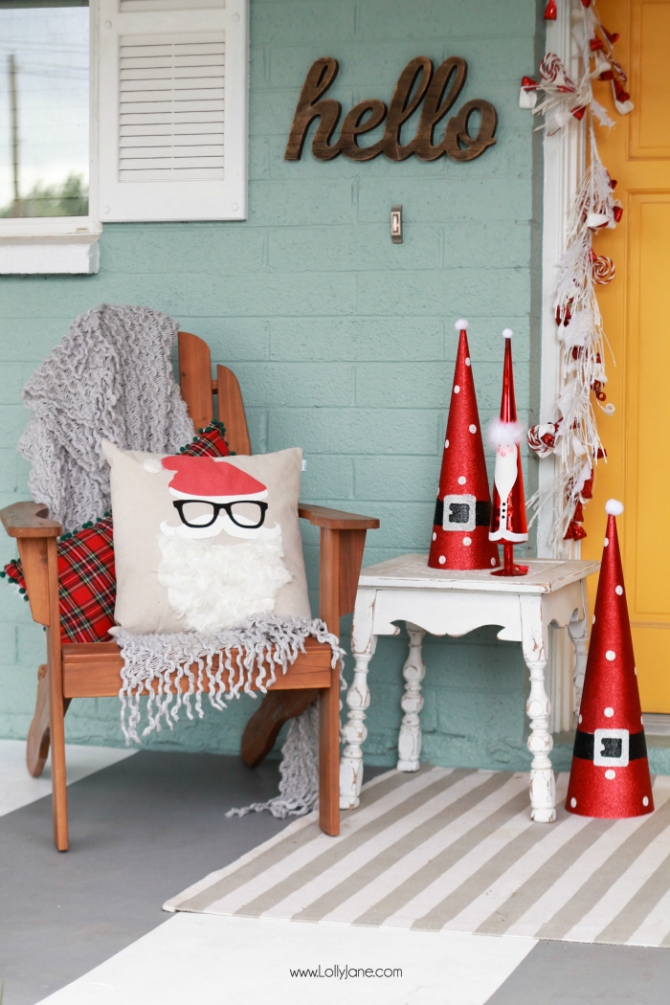 Number 5: DIY farmhouse shelves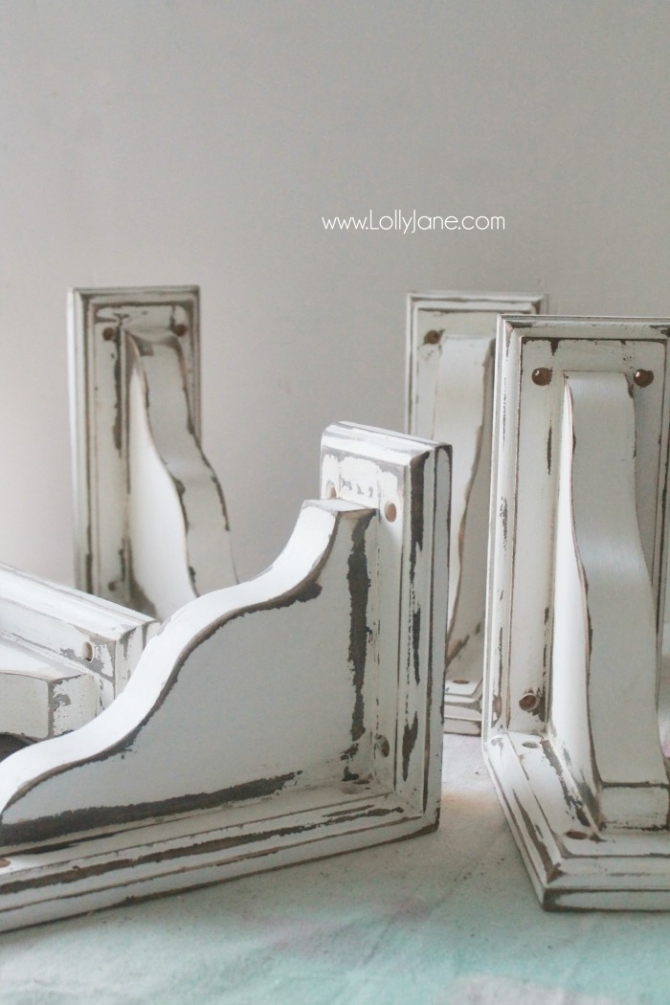 Number 6: gather wood sign tutorial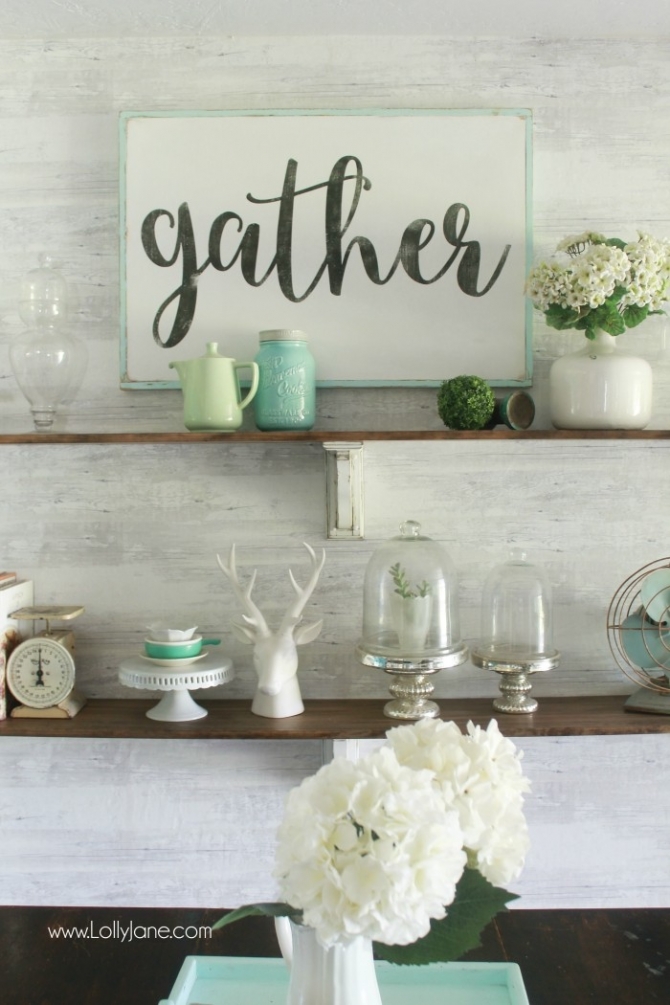 Number 7: cream cheese bars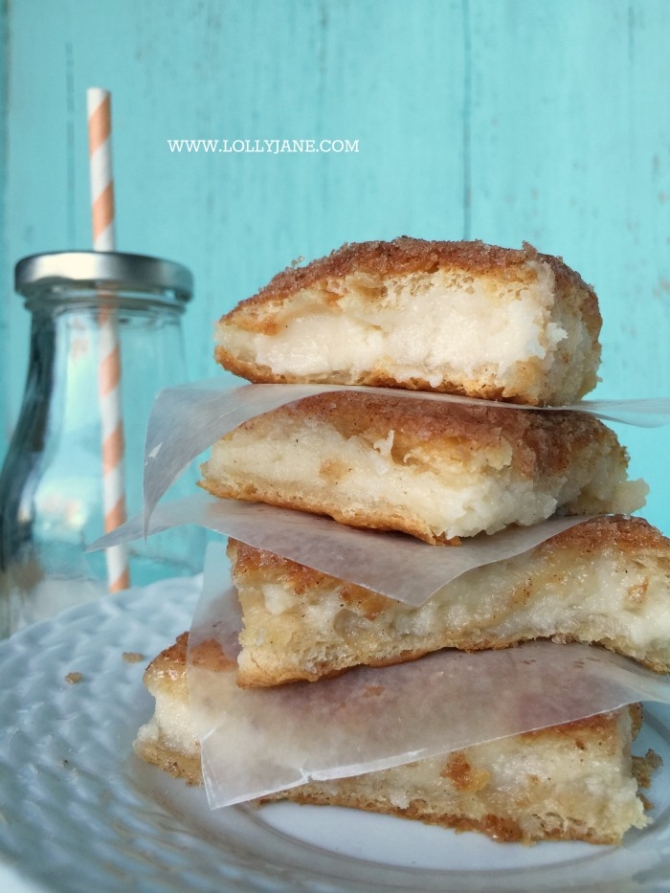 Number 8: thrifted stool makeover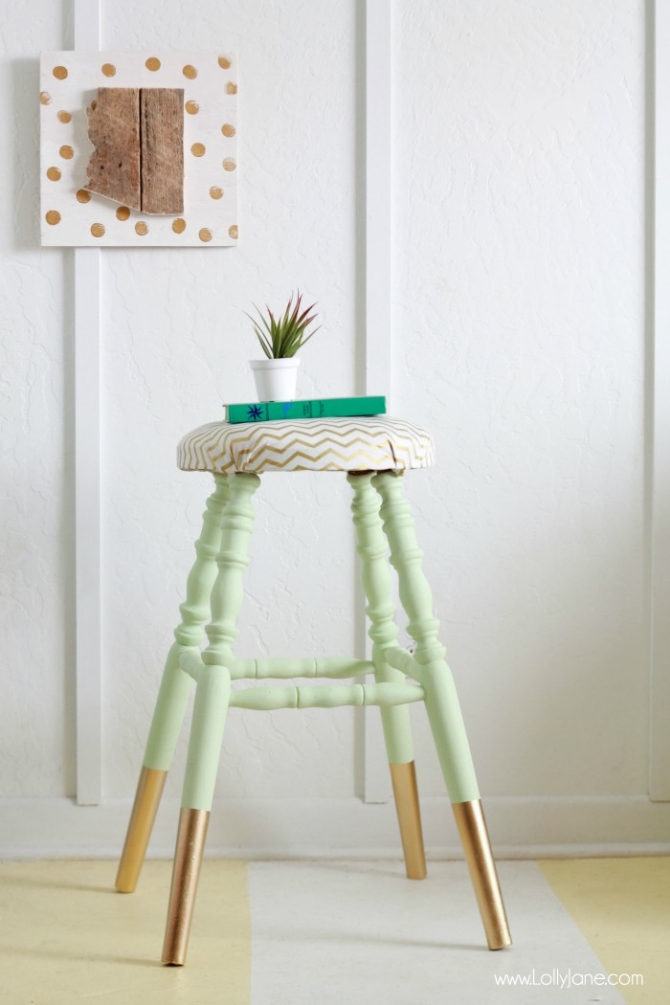 Number 9: mason succulent key holder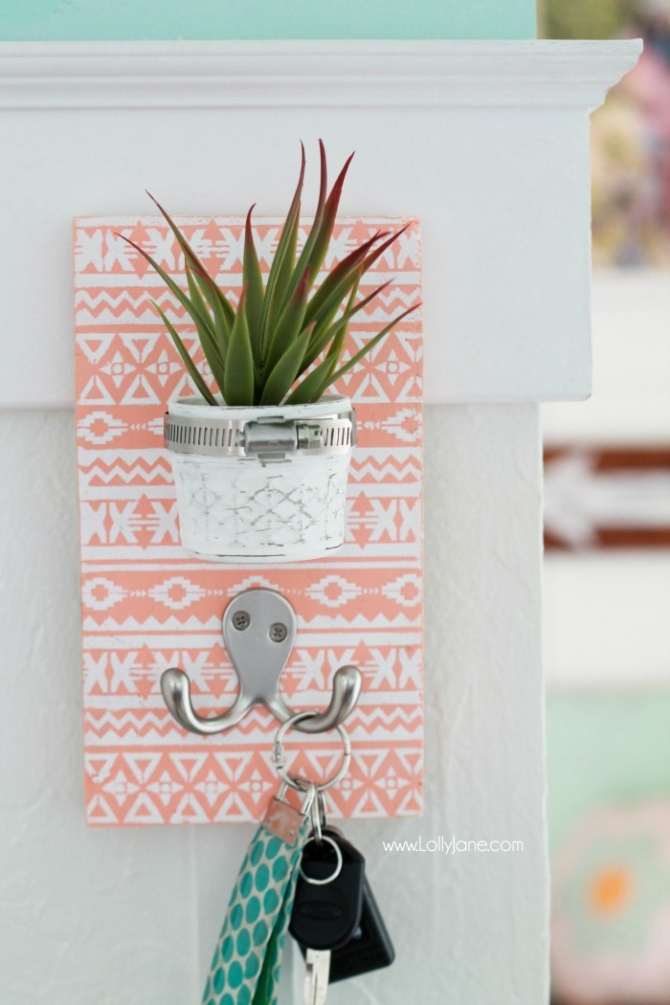 Number 10: be thankful for all things free print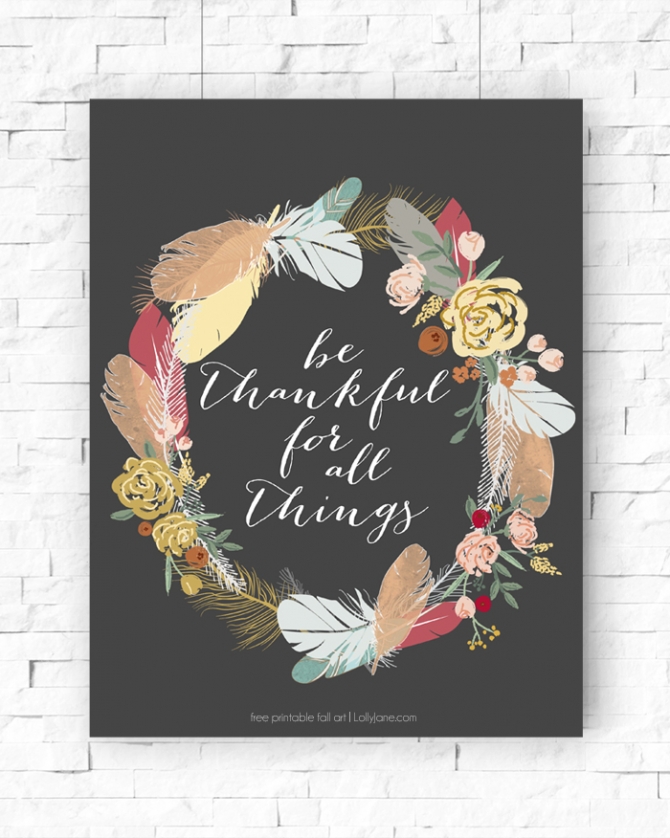 Number 11: peanut butter Rolo cookies
Number 12: vinyl chalkboard framed sign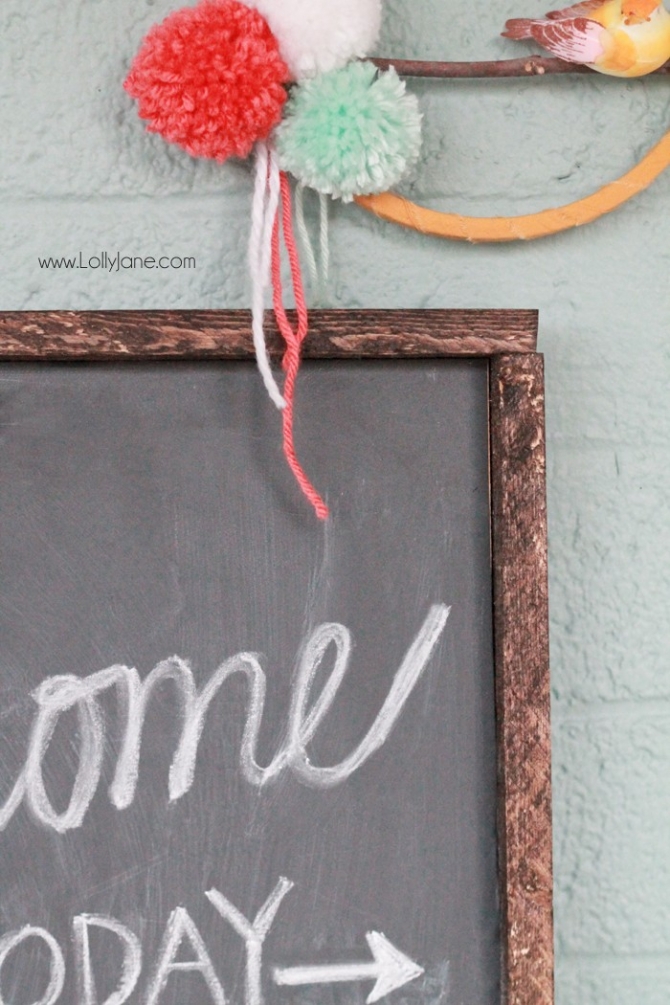 Number 13: firehouse subs copycat chicken salad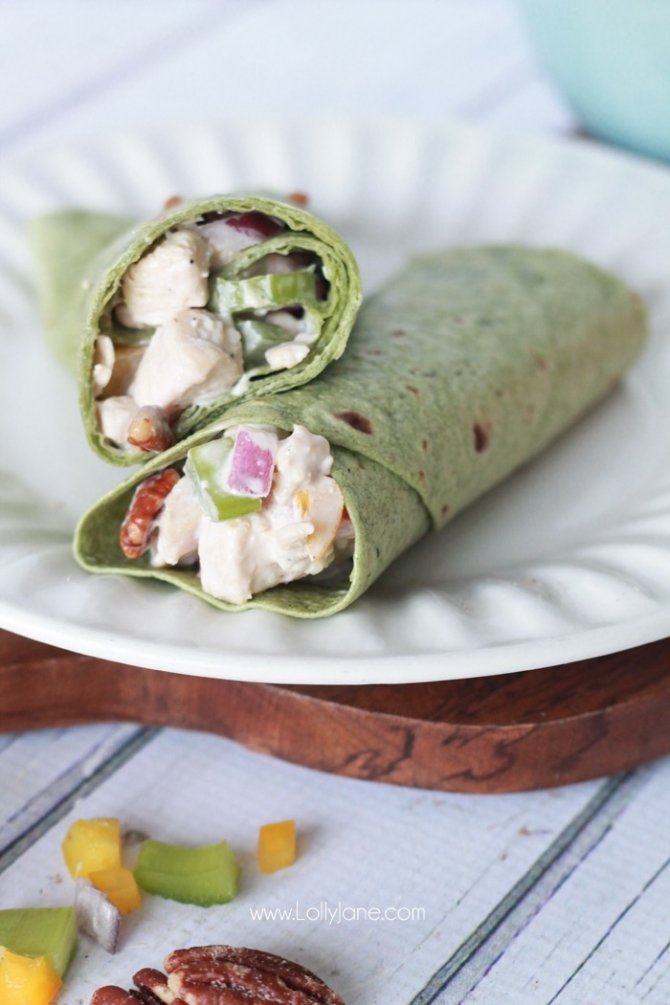 Number 14: how to paint furniture using a sprayer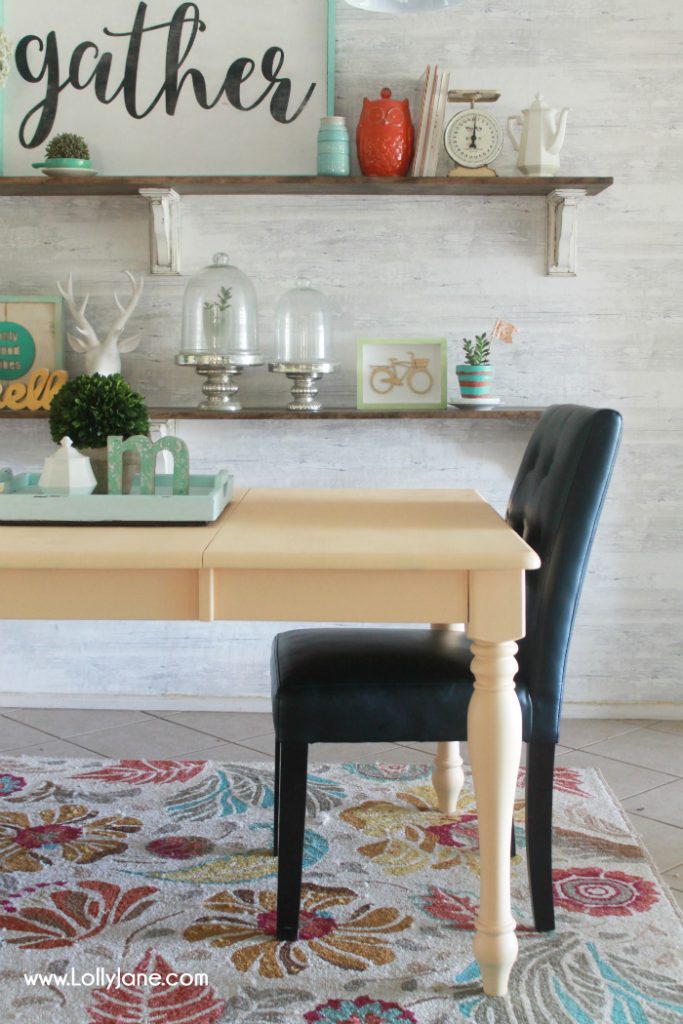 Number 15: sing in the rain free print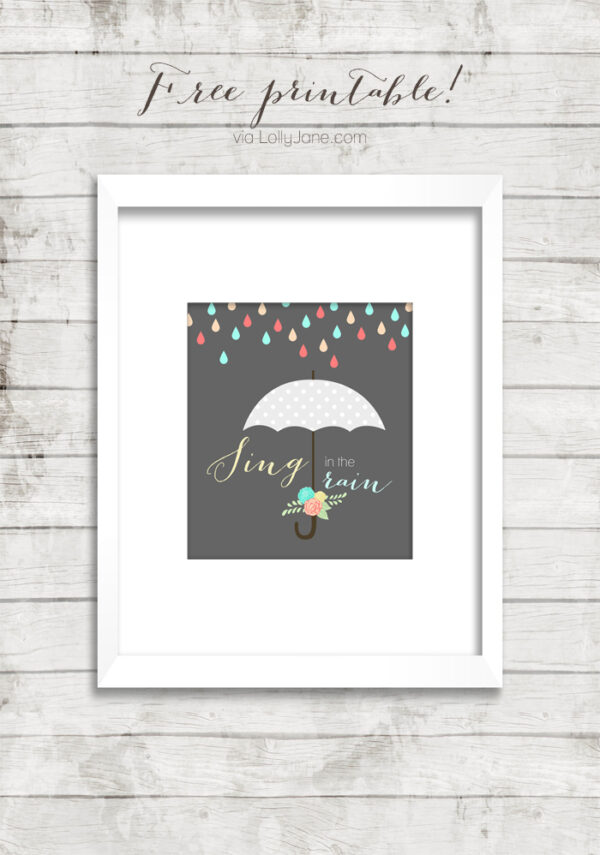 So what was your favorite of the 15 projects?? Visit 2011 top posts, 2012 top posts and 2013 top posts too! (Poor 2014, we neglected it, lol!)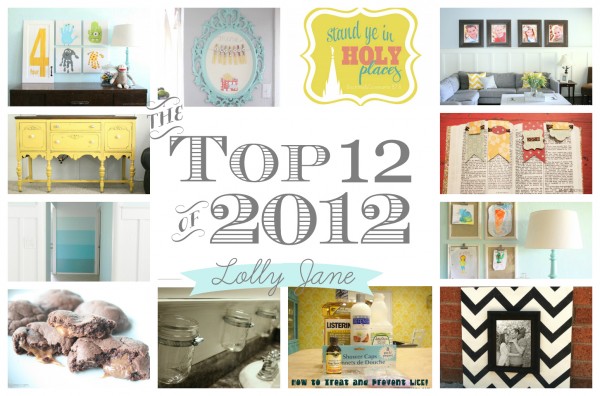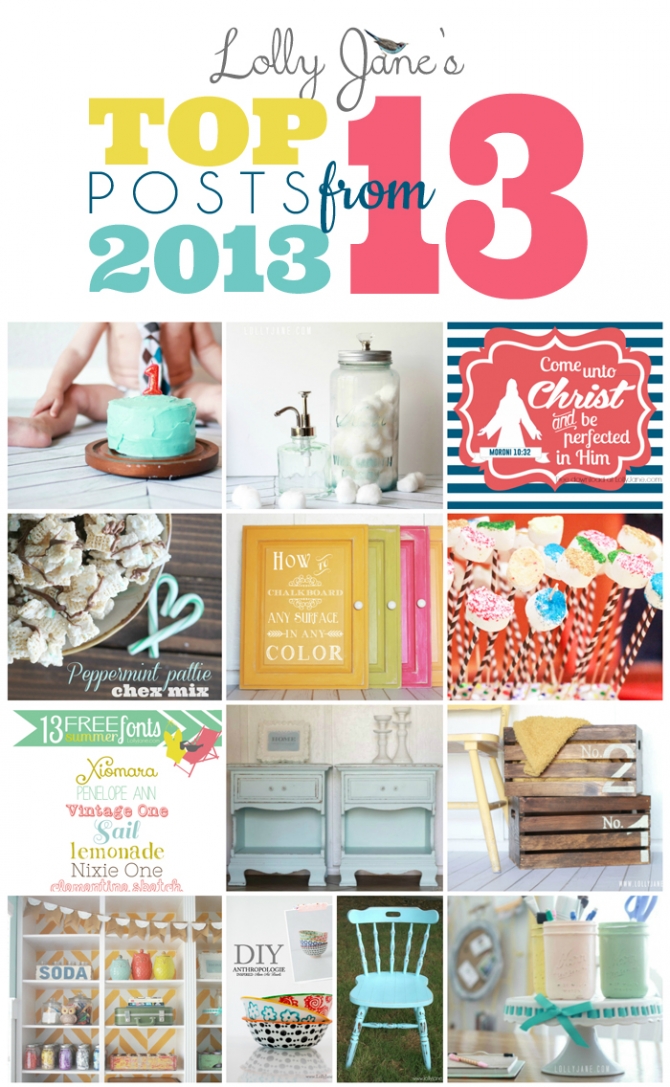 Can't wait to see what 2016 brings, Happy New Year!!