We shared our easy monkey munch recipe back in 2011 but had to update it since it's been long forgotten. We're having some friends over tonight for a projector on the wall, firepit NYE party and these babies will be making a comeback. They're so easy to whip up and a super kid friendly recipe to throw together. Hope you enjoy our favorite chocolate peanut butter Chex mix monkey munch recipe, mmm!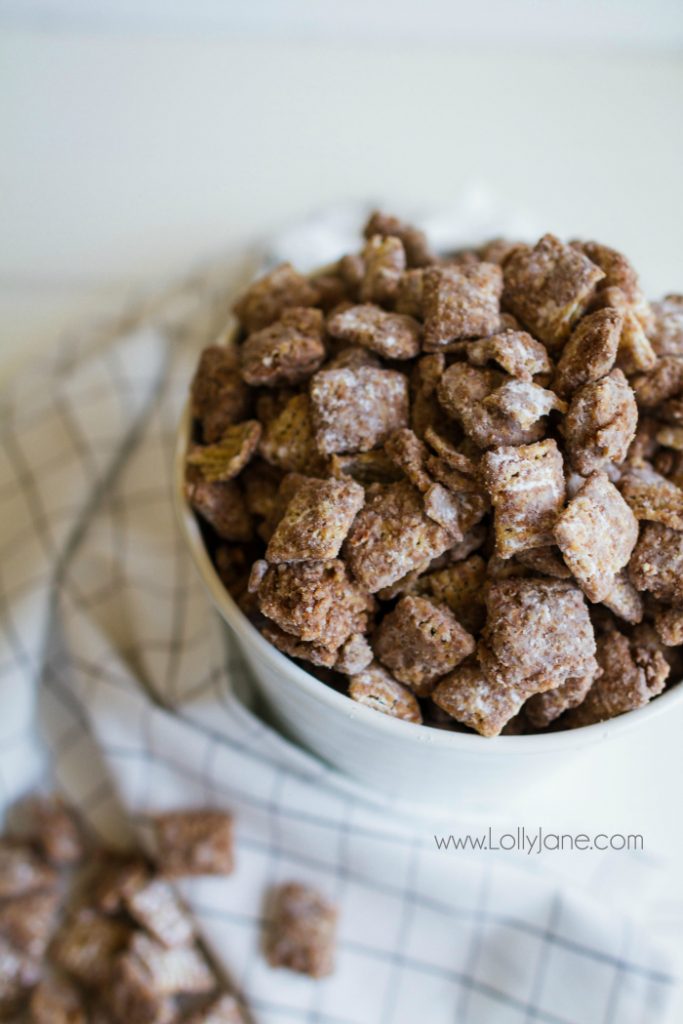 Ingredients:
9 cups Chex cereal (any kind)
1 cup semi-sweet chocolate chips, melted (6oz.)
1/2 cup smooth peanut butter, melted
1/4 cup butter, melted
1-2 teaspoon vanilla
1 1/2 cups powdered sugar
large bowl
large gallon size plastic bag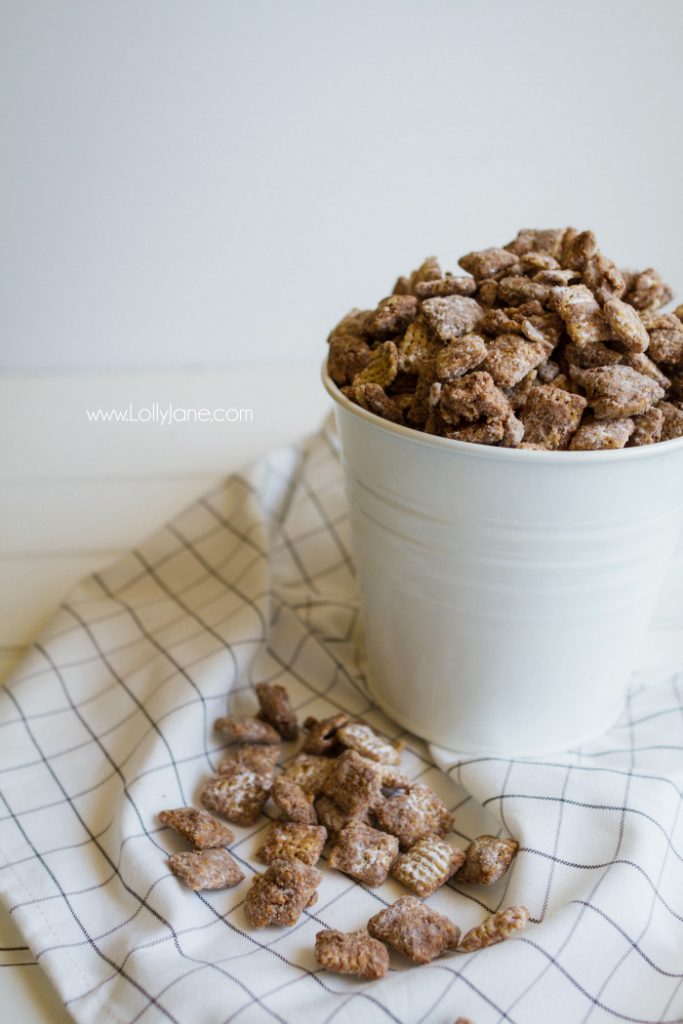 Directions:
1) Pour the cereal into a large bowl.
2) Combine chocolate chips, butter, and peanut butter into a measuring cup.
3) Microwave the measuring cup full of ingredients in the microwave for 30 seconds.
4) Add vanilla to ingredients in the measuring cup, and stir.
5) Pour melted mixture over the Chex mix.
6) Pour the coated cereal mixture into the large plastic baggie.
7) Add powdered sugar into the baggie.
8) Shake until the mixture is evenly coated with the powdered sugar.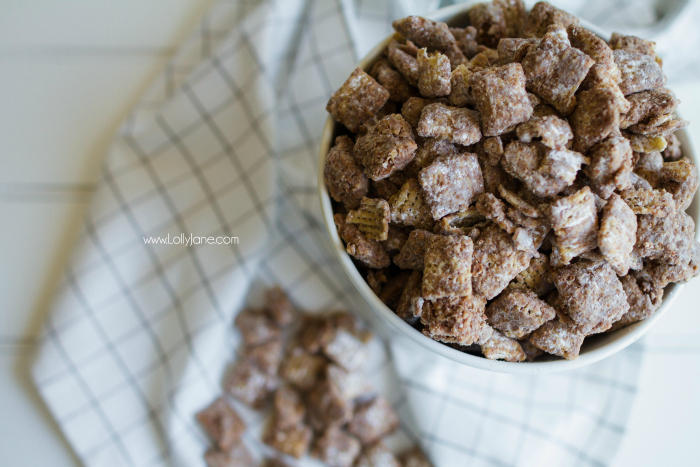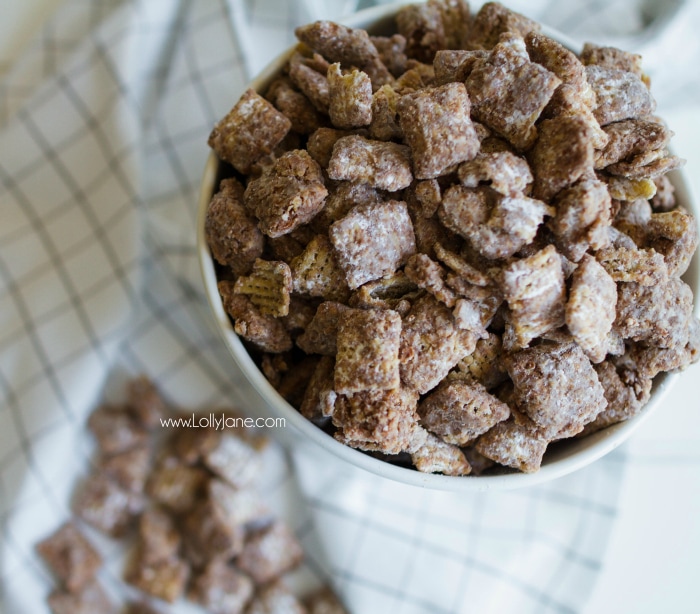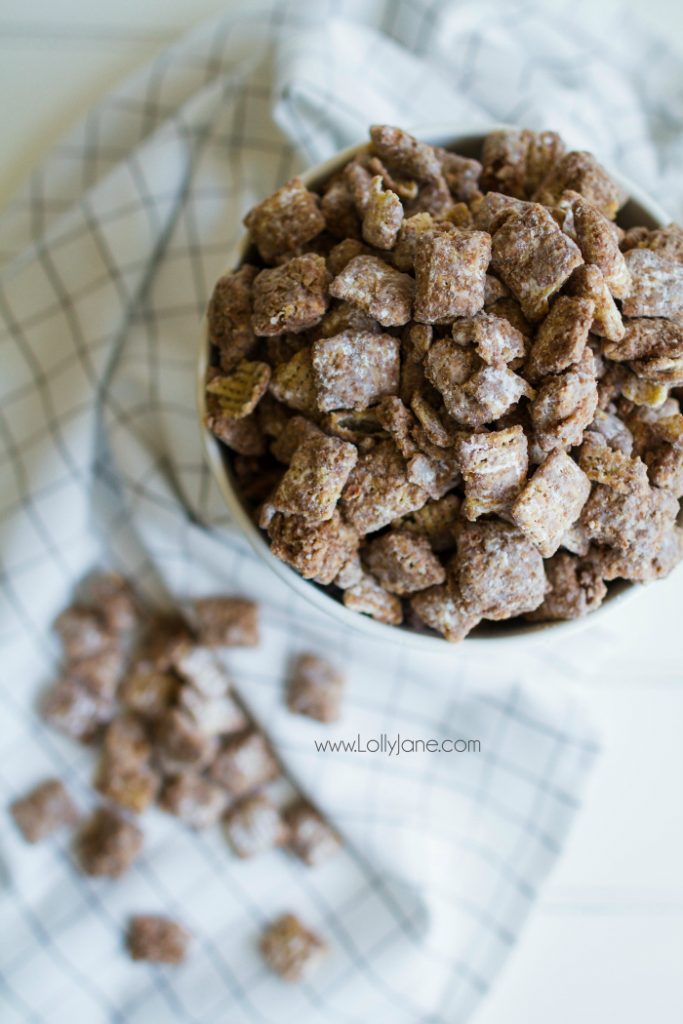 Please PIN this easy and delicious dessert so your friends can enjoy it too! Thanks Snickerdoodle for the pretty pictures!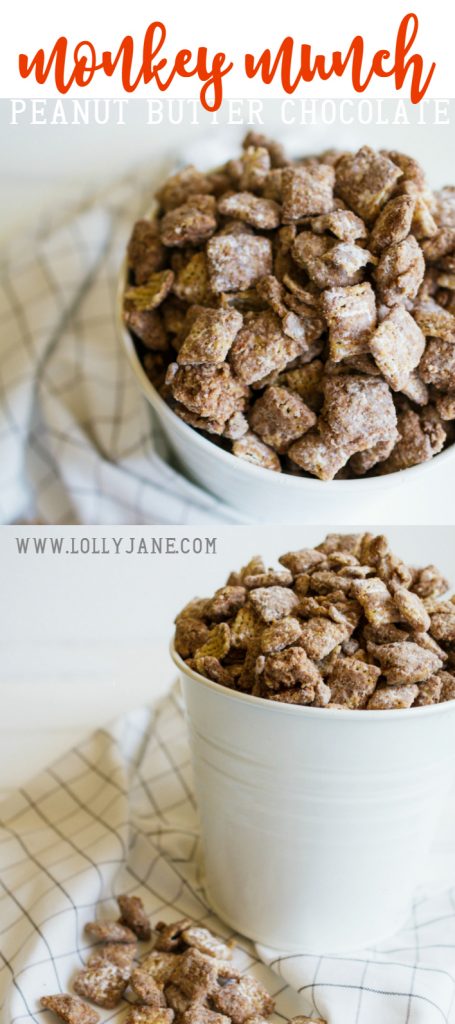 If you like these you'll love our Chocolate Orange Muddy Buddies,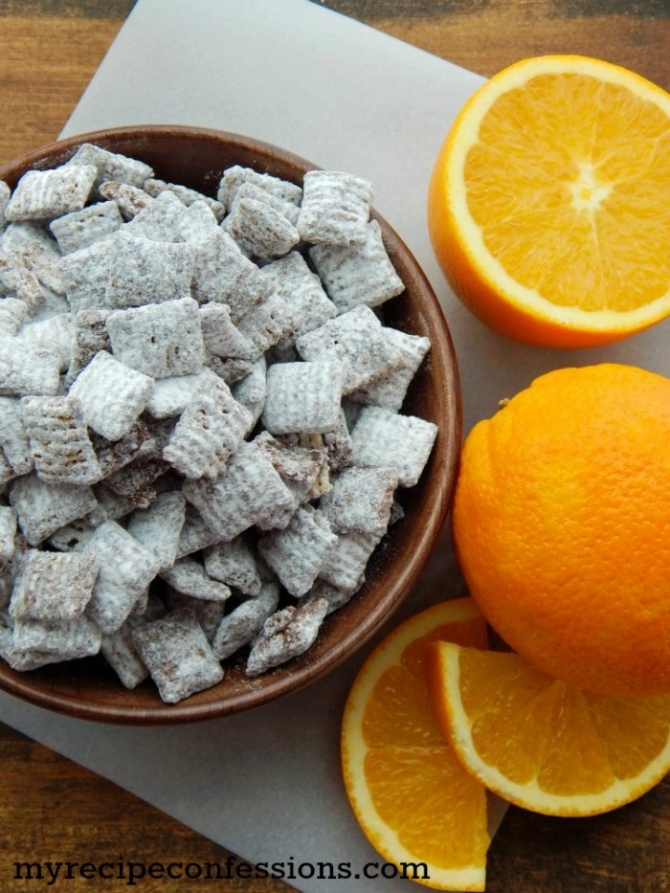 plus more of our of our easy desserts like our Rolo cookies,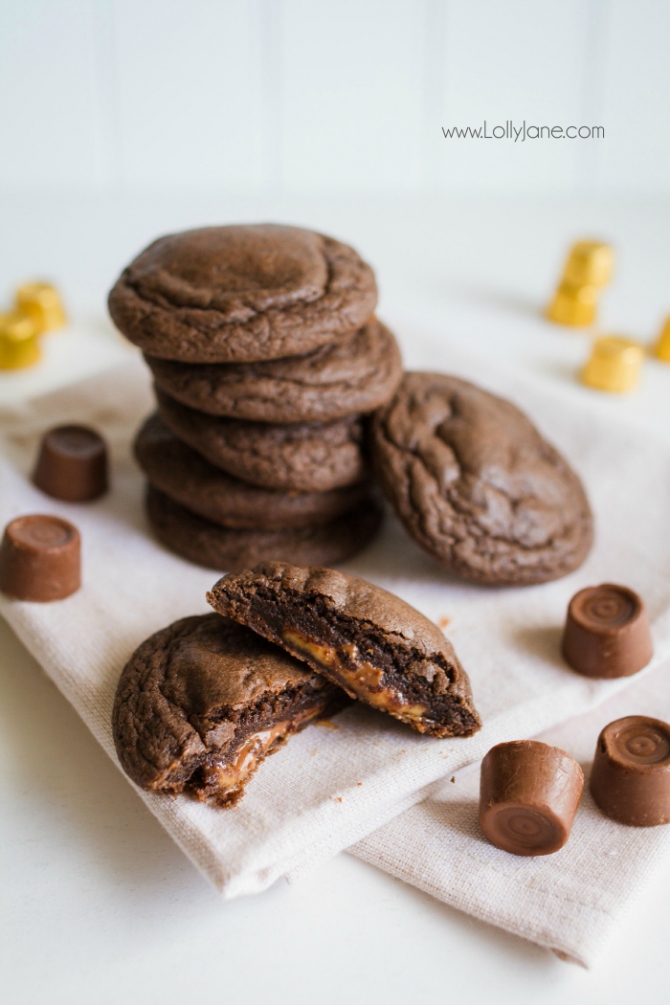 and our PB Oreo Cookies,
plus our yummy Cream Cheese Bars.