How to Make a Gather Wood Sign | Tutorial
Hi guys!  We've had LOTS of inquiries on Instagram about our newest gather wood sign so we thought a tutorial would be helpful to show you what we did.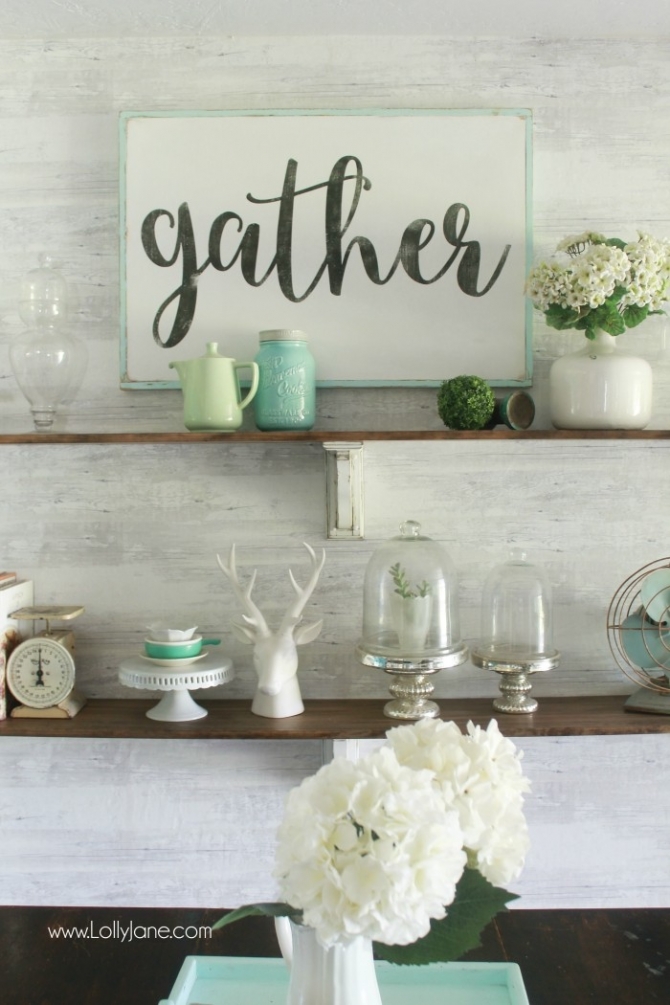 We got so excited about this sign at night (bad lighting) that I didn't take the step-by-step how to pics BUT we have this video below which is the basic how-to on building a frame: (Warning: Turn your speakers down!)
https://instagram.com/p/2_7EXMh6EK/?tagged=ljlovesbbf
Our hello sign was originally shared on Instagram.  Keep in mind the video is showing inexpensive wood so it's rough to work with.  You can use any wood that's in your price range, the video is what we had leftover from previous projects.  >>> And if you'd like to buy our Gather sign, know it's made with top quality wood, carefully stenciled with no bleeding and nicely distressed!
Supplies to make a wood sign:
This particular sign is sized a 2′ x 3′ from frame to frame so pick your size accordingly.
sheet of wood (we use higher quality for selling, we used pressed plywood in the video which is rough)
furring strips for the frame
chalk paint
paint brush
wax
wax brush
stencil (We used a paid font called Starstruck, our current fav! We use an industrial cutter for signs.)
wood glue or brad nailer (video uses glue, we were out of nails but our signs in the shop are secured with nails)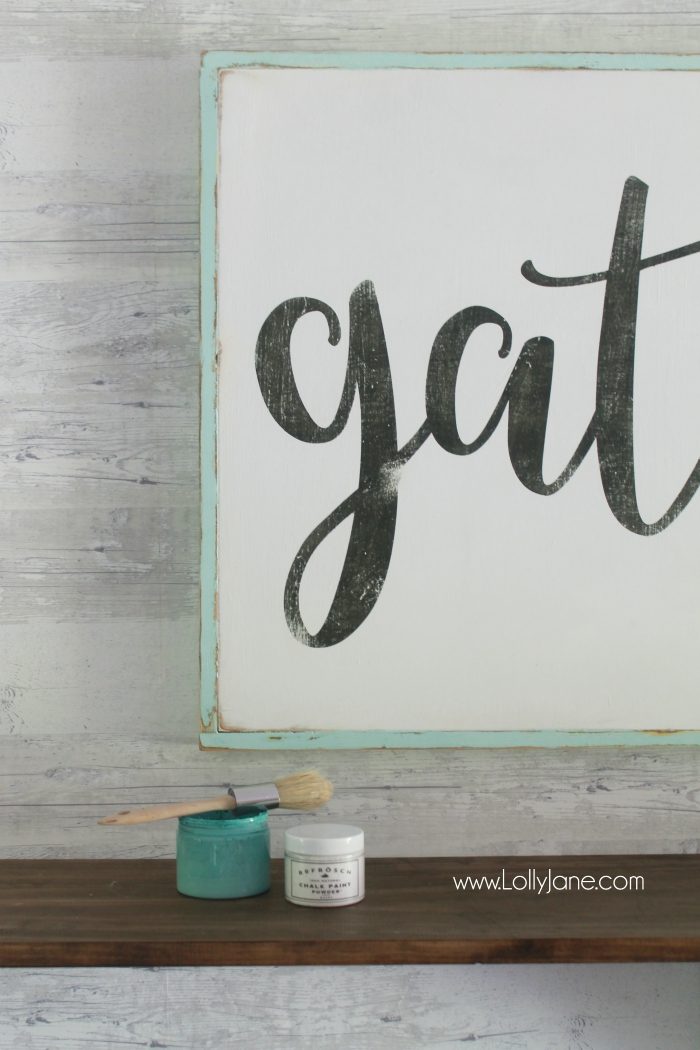 How to make a wood sign:
Cut strips to size, sand then paint. TIP: Paint the sides too so you don't have unpainted edges!
Paint body of sign, let dry.
Apply stencil from vinyl cutter, let dry.
Distress lettering and edges.
Attach sides using glue or brad nails.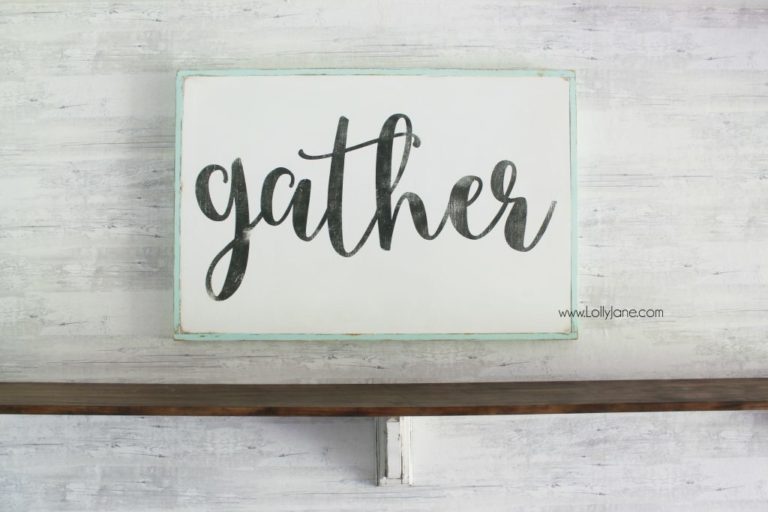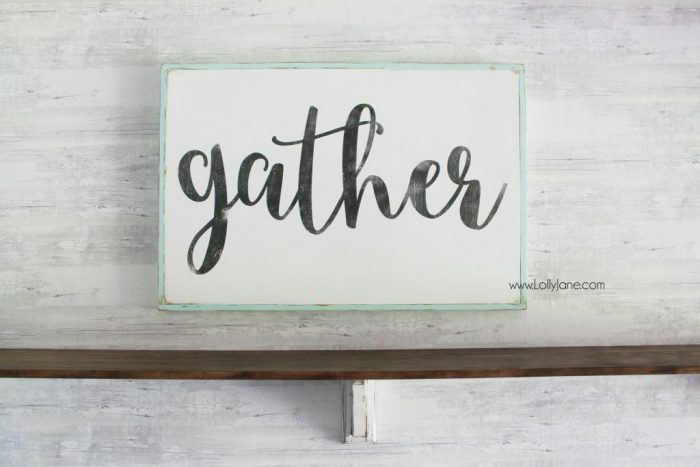 Pretty easy, right!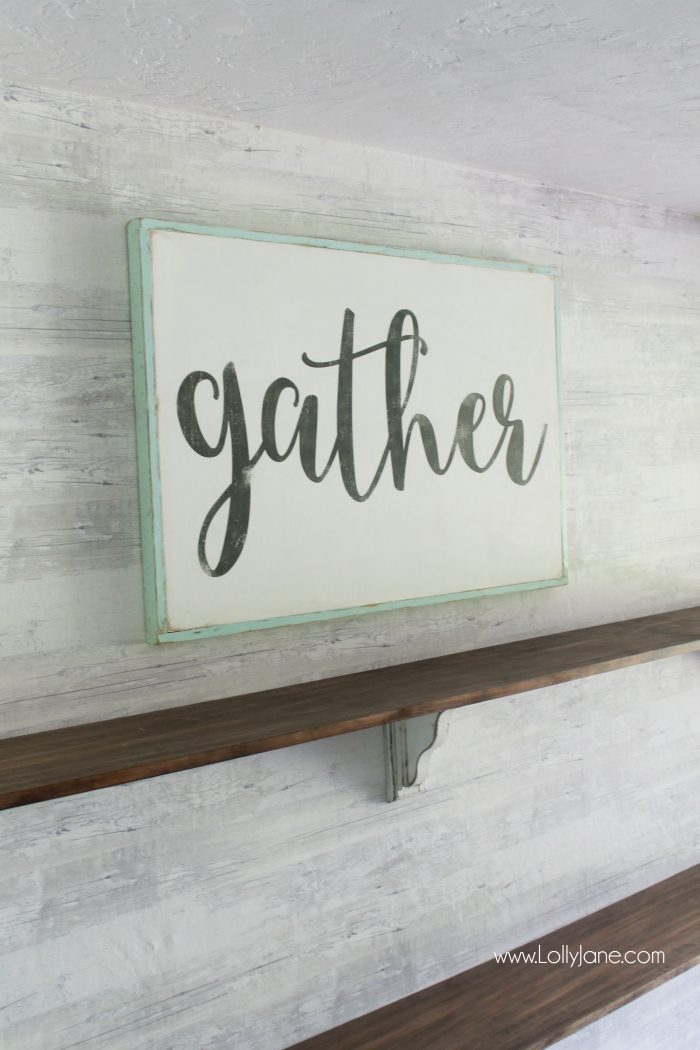 Shop our gather signs:
Our gather collection is now available in our etsy shop per your request!
Thanks for supporting handmade!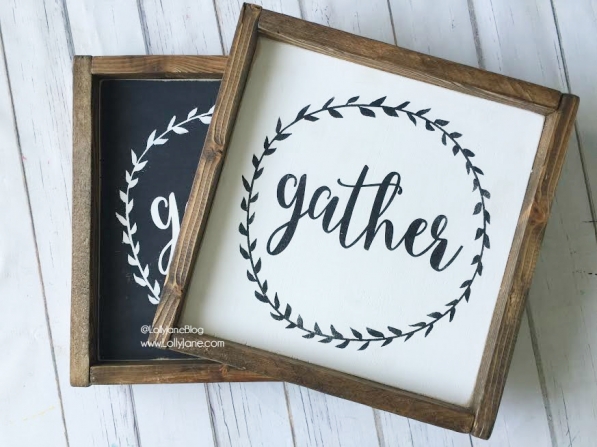 Stay tuned for the full reveal of this farmhouse dining room transformation! Check out the before of this room and our fun wallpapered after…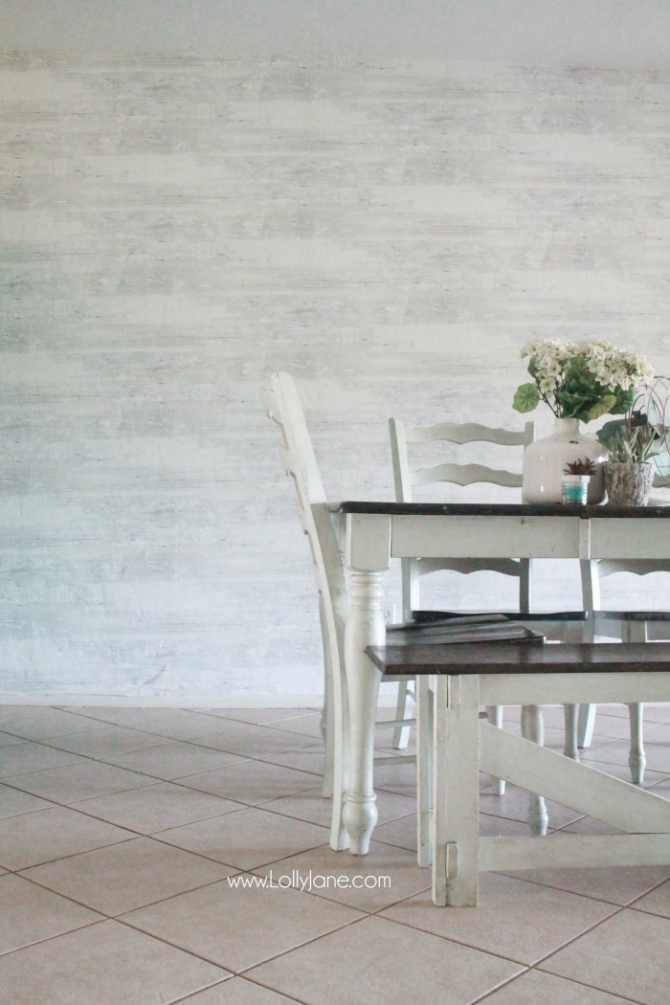 and how our farmhouse dining room looks right now: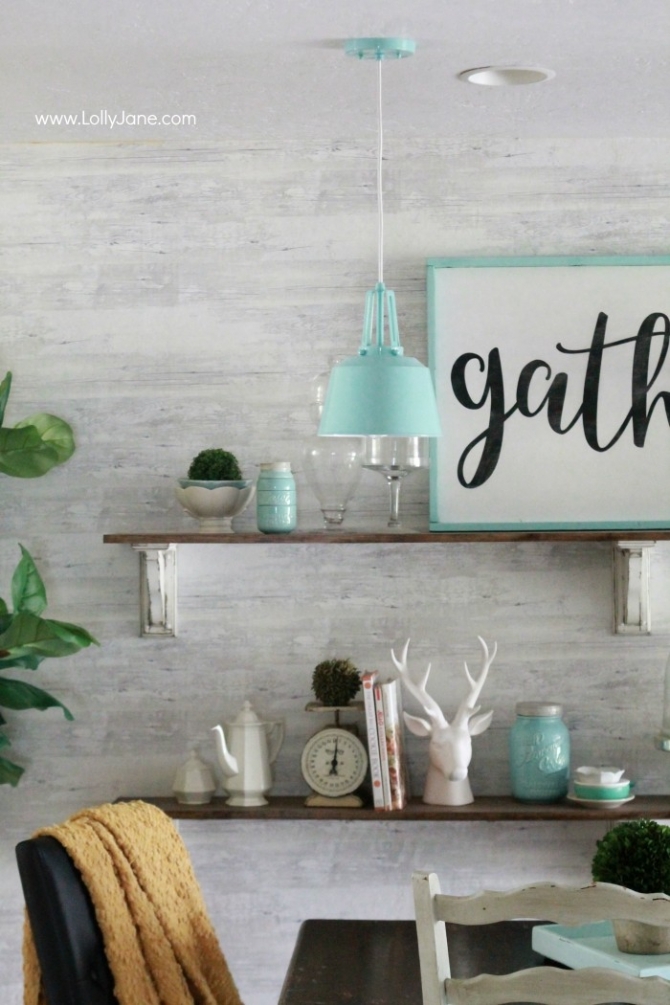 plus how we built the farmhouse shelves, so easy!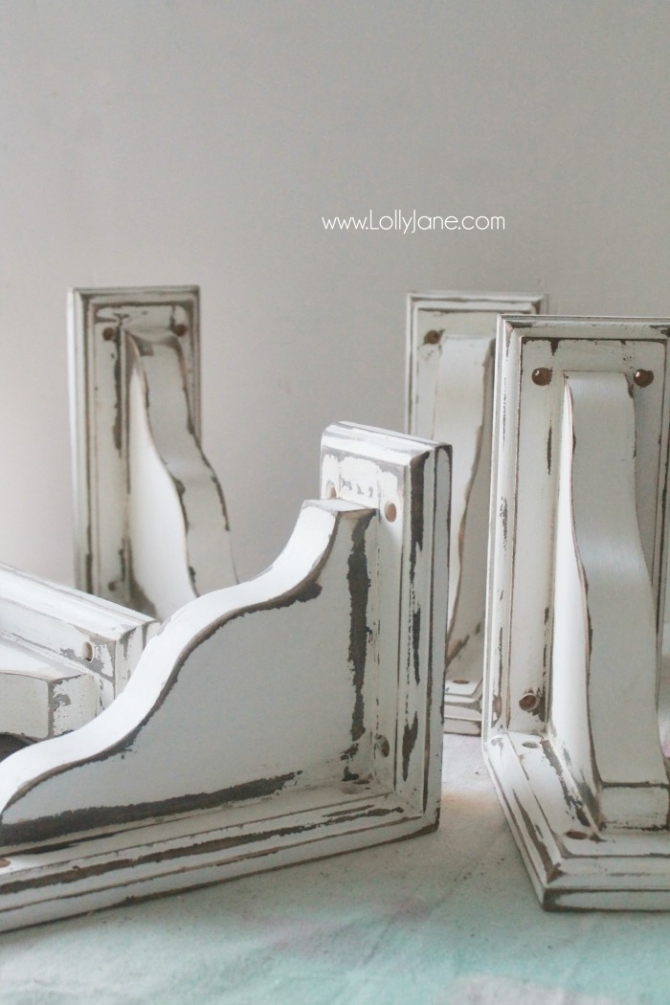 Disclosure: Being DIY bloggers and also shop owners, we realize we suffer from a double edge sword. We LOVE sharing our ideas with you, we LOVE when you duplicate them.  We are saddened when we are copied and given no credit back to the original source.  We lose credibility when other see the copied version and think WE copied the source they saw.  So please, if you're going to use our ideas, credit us! This is our job and our families depend on the income we provide them sharing fun and easy ideas with you! Thank you!! XO