Holiday porch decorating tips
We love the holidays and since our little county island doesn't get any trick or treaters thanks to the newer communities surrounding it, we went straight to decorating for the most popular day of the year: December 25th! Thanks to our local At Home store, which is a one-stop-shop for us to decorate ANY space of our home because of their everyday low prices, indoor or out, we were able to spruce up my porch within minutes, Santa style. In fact, I spent more time shopping for the perfect décor to go on my porch than actually decorating it! lol We've rounded up some holiday porch decorating tips for you to spruce up your own outdoor space.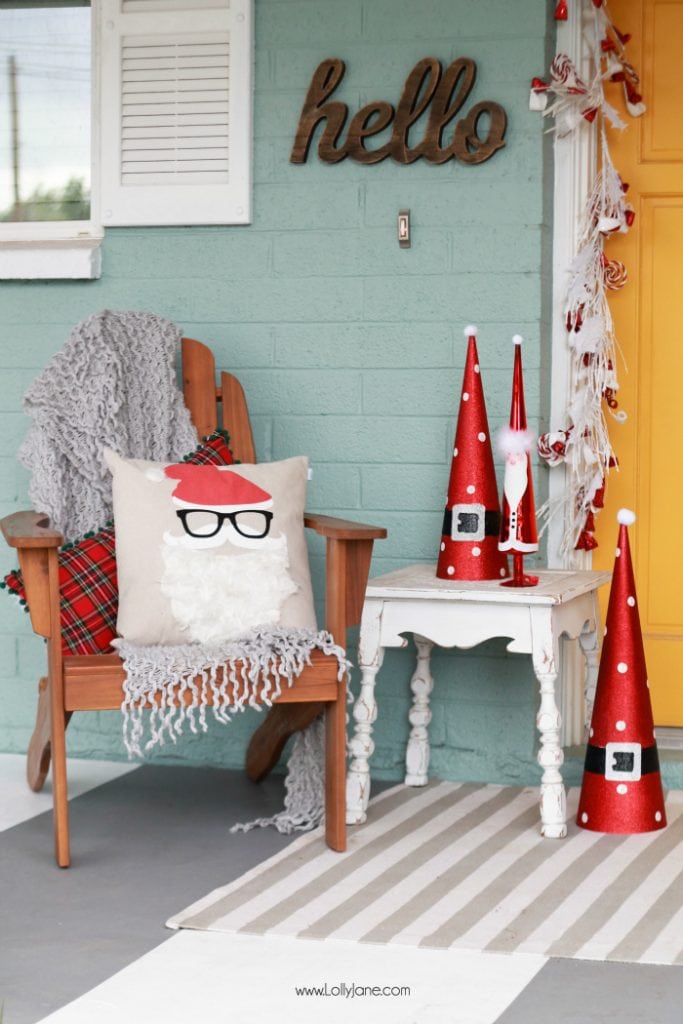 1. Decide on a theme.
Since my kids are still pretty young, we've decided to go for a Santa theme this year. At Home features all Christmas Decor items (from dining to ornaments) in fifteen decorative themes, which makes shopping a breeze since they're all gorgeously grouped together. A lot of our cute accents were pulled from the Peppermint Jazz collection, which is all about the glitter in red, black and white… the whole collection pairs really well with St. Nick!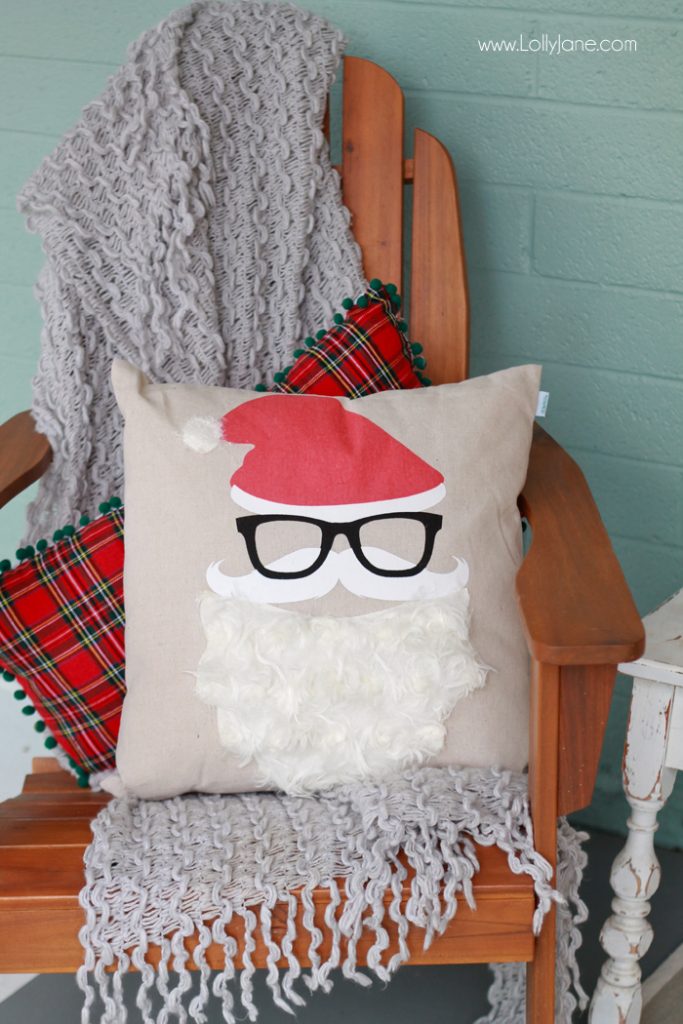 2. Accessorize.
Could you not just die with the cuteness of this chic Santa? As soon as we spied him in the pile of pretty pillows, he became the focus of our theme. He goes well with the classic Christmas plaid pillow and is just too cute with the cute Glass Cone Santa and a duo of sparkly Santa Belt Tabletop Cone Trees. Speaking of trees, you guys! At Home also offers 101 Varieties of Christmas Trees. I saw the most darling 2-3′ trees in an array of colors that will most likely end up in my boys room. I can already see them falling asleep to the magical glow of the perfect Christmas Tree for Me each night. 🙂 The At Home tree lot covers an acre of fun with over 100 trees and has a large in-store tree selection to come touch and feel, the widest range of trees from classic to colors, to technology trees. Each tree is curated because of a unique feature and every tree in the store (with the exception of 1) is exclusive to At Home! It is pretty impressive, actually. Oh and yes, they DO carry the trending upside down trees, too!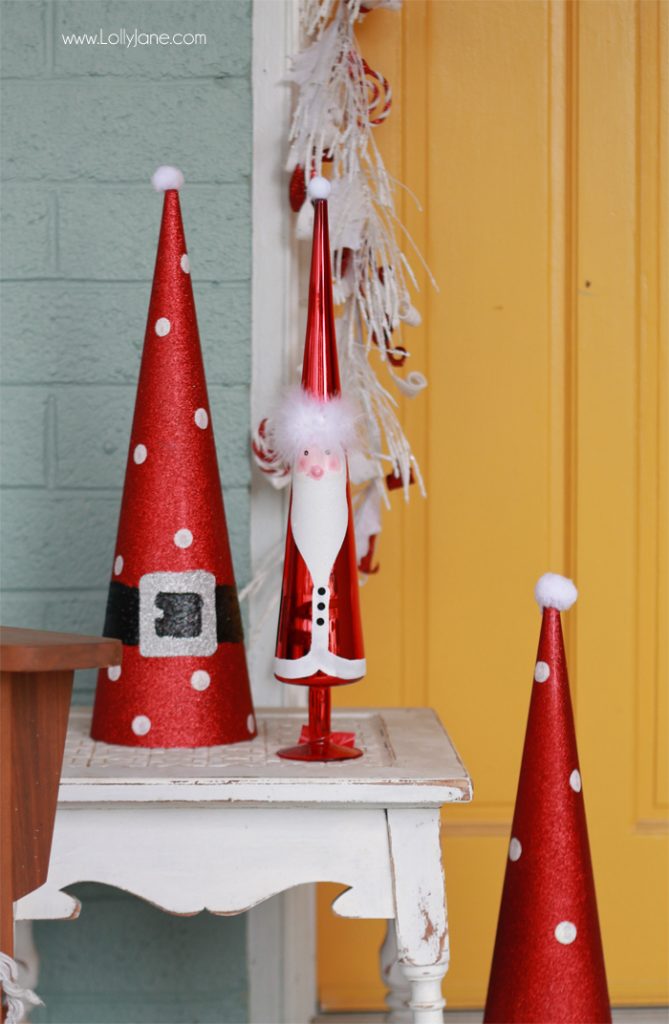 3. Hang garland from the door.
Did you SEE that garland? Ga ga goooorgeous, am I right? Adding garland around the door really emphasizes the whole look and can tie the whole space together.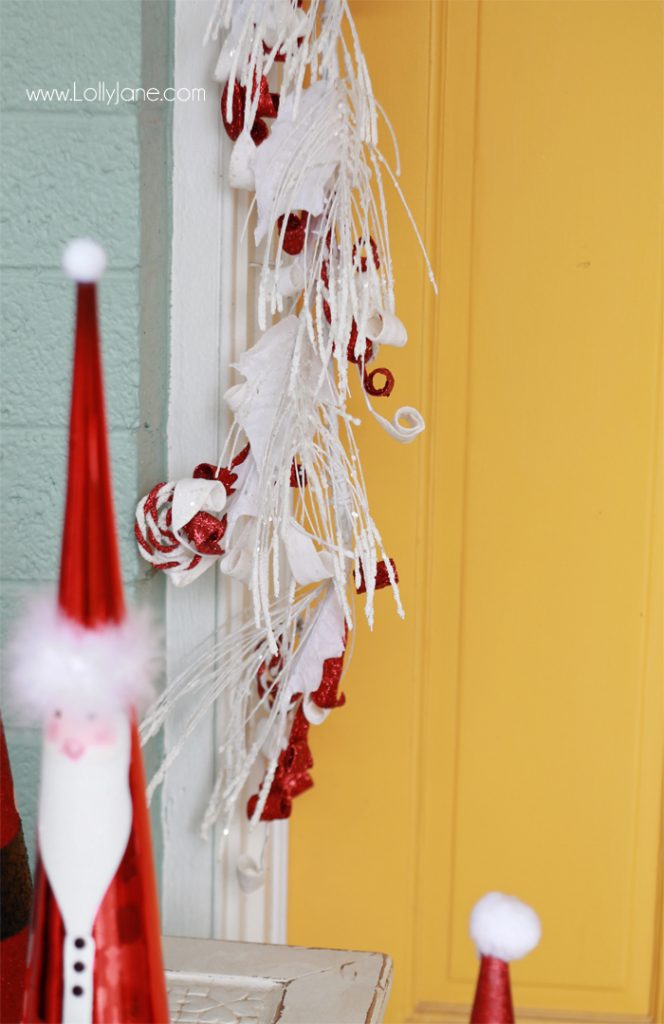 4. Hang a wreath on your door(s).
The tinsel ornament wreaths and garland really make my cheery yellow door pop! I just love the bright reds against it!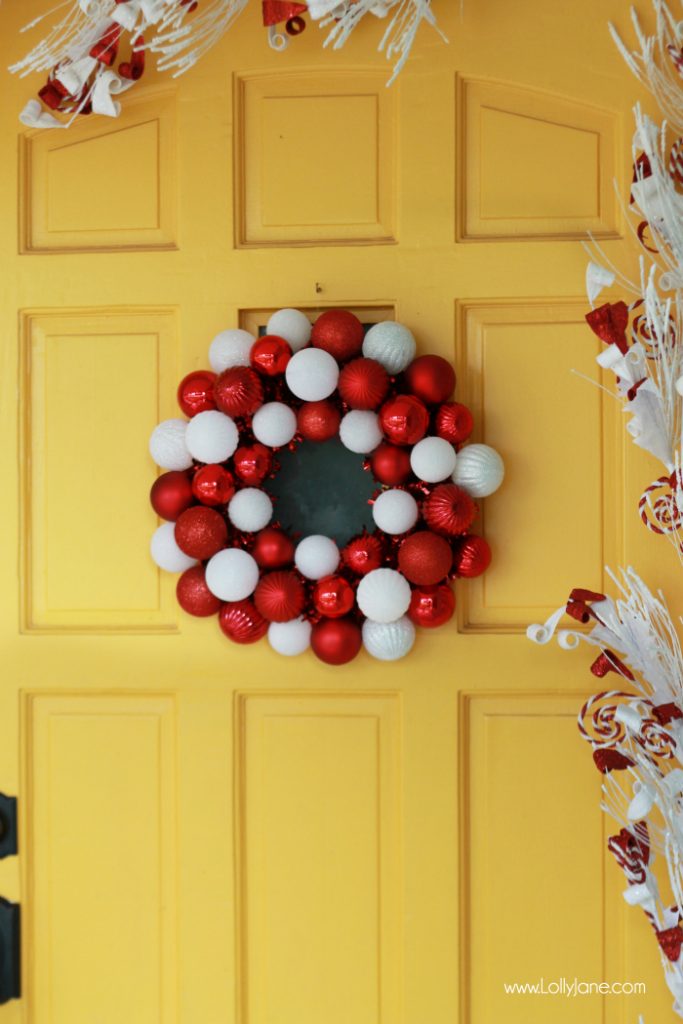 5. Don't forget the doormat.
We finished off the look with a classic red and white monogrammed door mat. It was a perfect touch to bring the whole space together, really.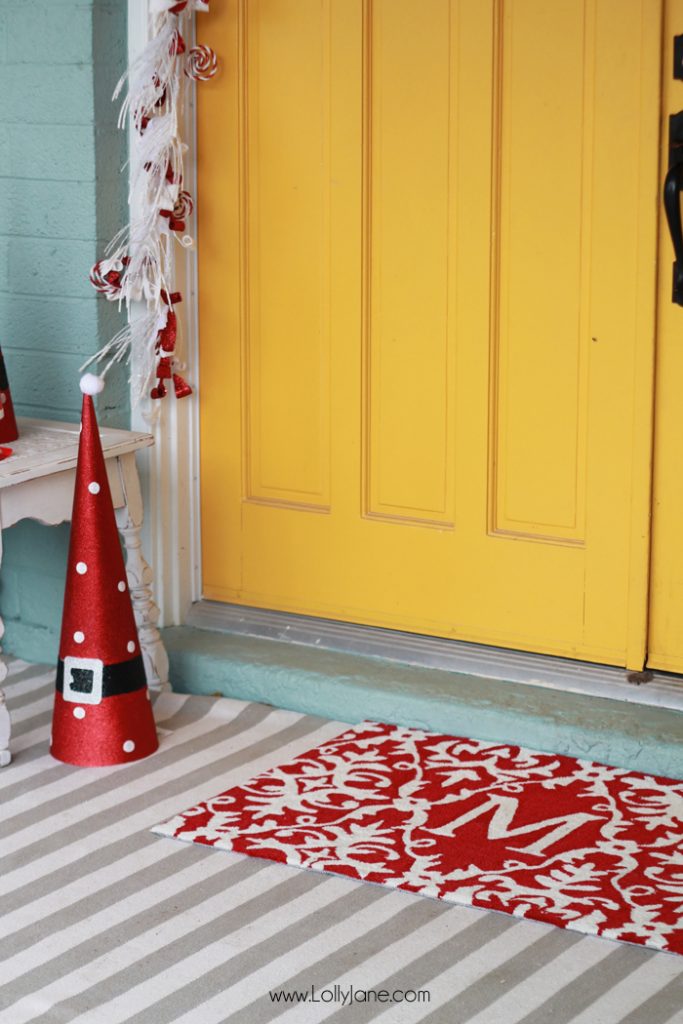 Since we a are a 100% snow free zone, this winter look is one that will get us in the holiday spirit and brings the feel of Christmas to my porch. With over 7000 At Home Christmas Decor items from At Home, the destination for holiday merchandise at everyday low prices, we know you'll find a handful of your own to make your space yours.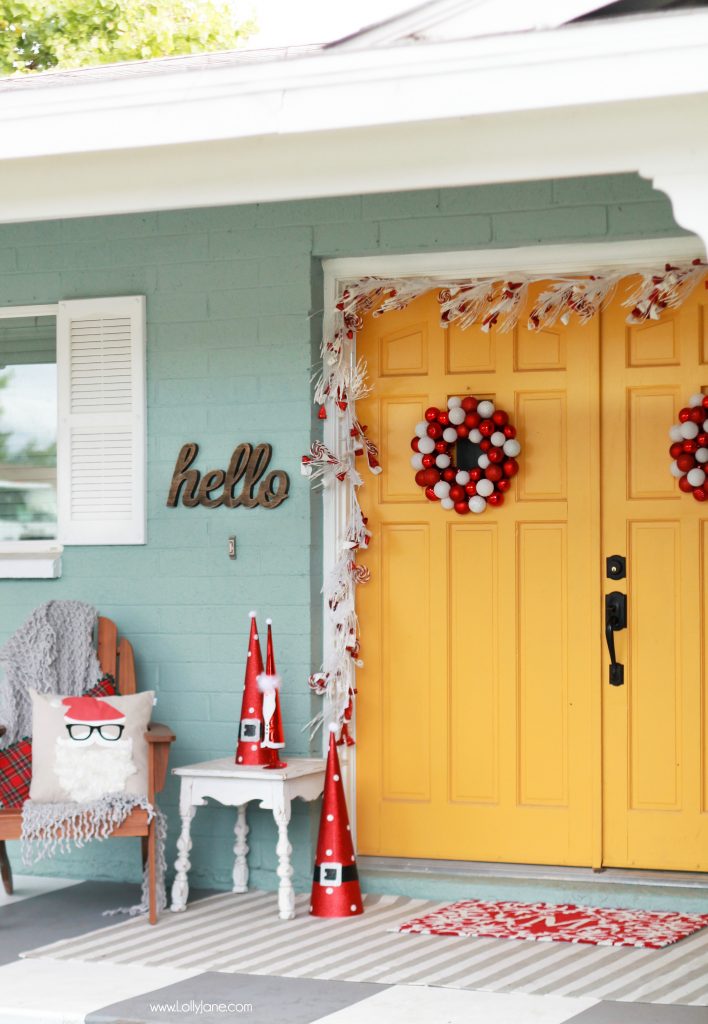 Please pin so your friend's can get front porch Christmas ideas too!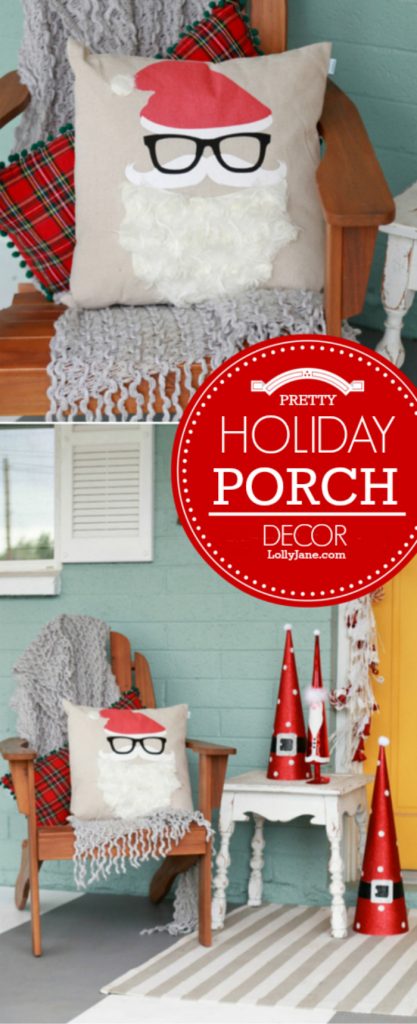 This is a sponsored post written by me on behalf of At Home for IZEA. All opinions are 100% mine.
Visit all of our Christmas ideas like our DIY Christmas card display,