How to make printable art with stock graphics
As you know, we LOVE printables! We offer a huge variety of free tags, holiday prints and year round art here on Lolly Jane. If you've ever wondered HOW we make them, we'll share just how we do it! I know there are people WAY more talented than us that create their own images from scratch to make pretty prints but we are limited to Photoshop Elements or PicMonkey.com because we're too old of dogs to learn new tricks. 😉 Our biggest secret? Stock images! Yep, so simple.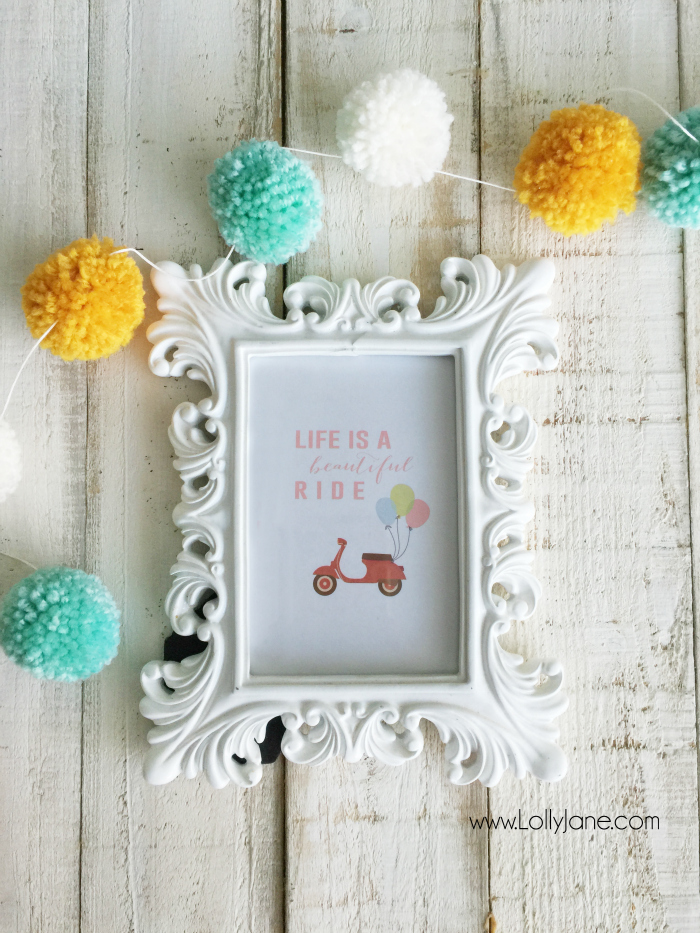 Here's the easy how-to:
Download a stock graphic.
Upload into Photoshop or PicMonkey.
Add text around it.
Save as PDF to get stellar resolution.
Print + display!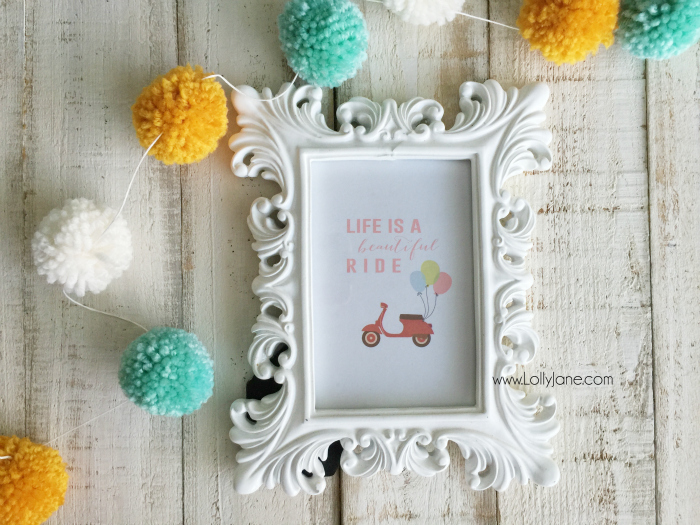 Seriously, that's it. Ha! And you thought we were SO skilled… or more realistically, that making a print is harder than just that. 😉 To show you a few samples of what I'm talking about, take a peek at our latest free printable: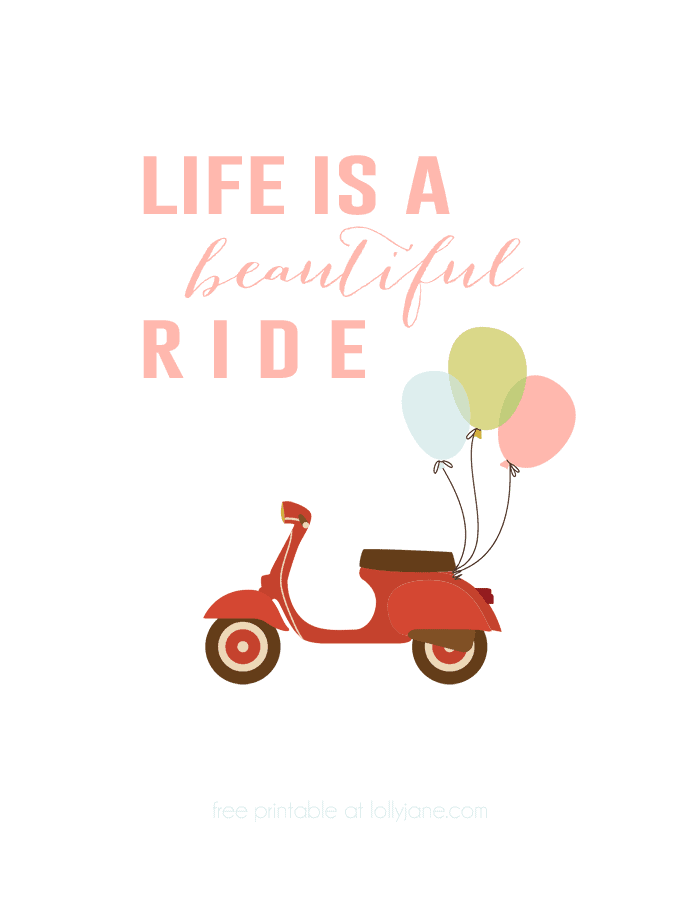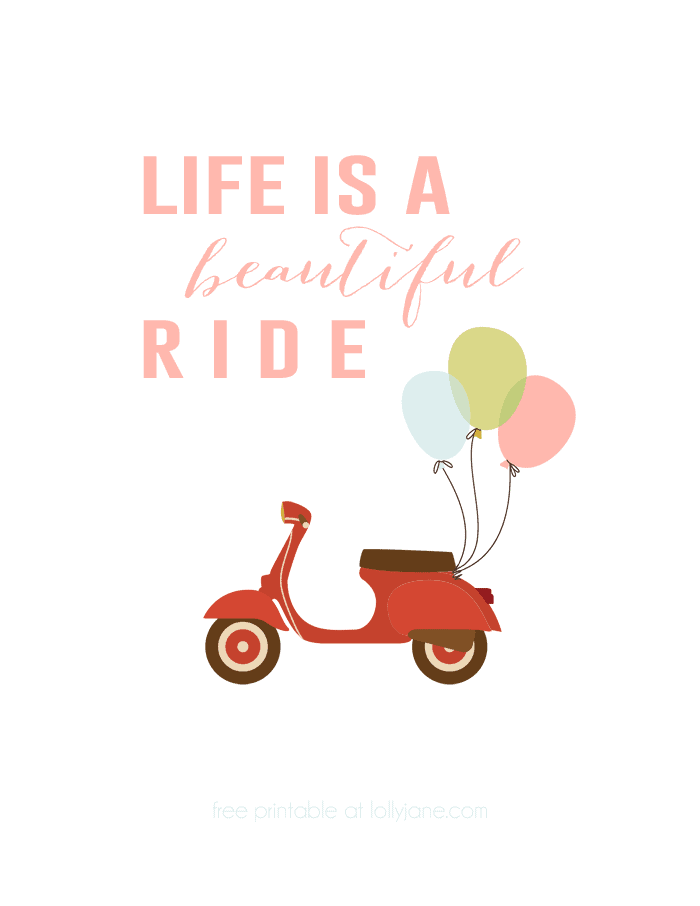 [Download free Scooter Print here]
Side Note: You may not know this about me, but I own a pink scooter! It is so darn cute and has a pink helmet to match! So anyway, when I saw an adorable scooter graphic in the Summer Travel Graphics set on our fave graphics go-to site, GraphicStock, I immediately downloaded it then cropped the scooter out of the set to play with it in my Photoshop Elements. Oh! Speaking of pretty things to display in your eating area… did you see our Mini "Gather" Signs we made earlier this week using the wreath graphic from the Wedding Graphics set? Hello, gorgeous!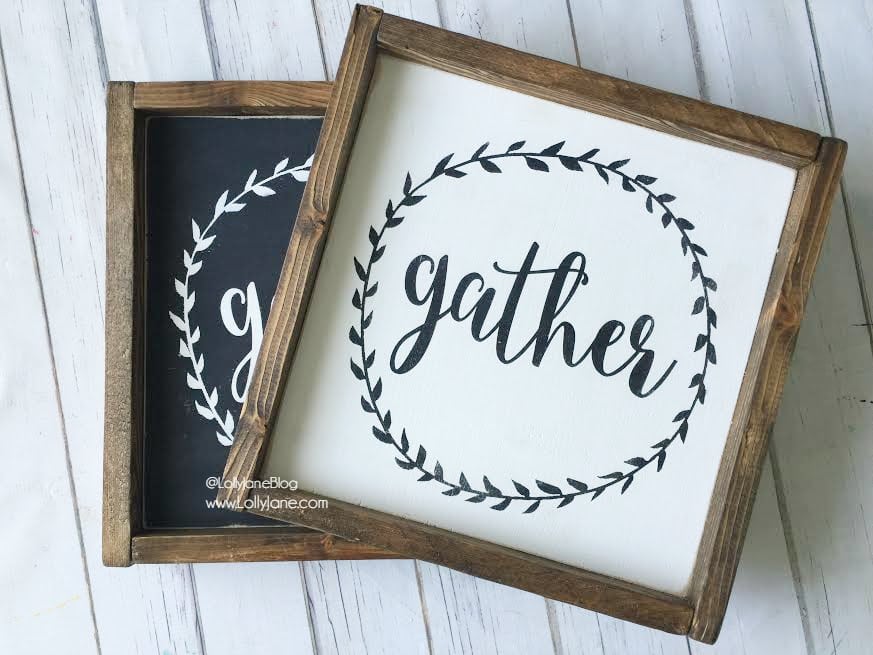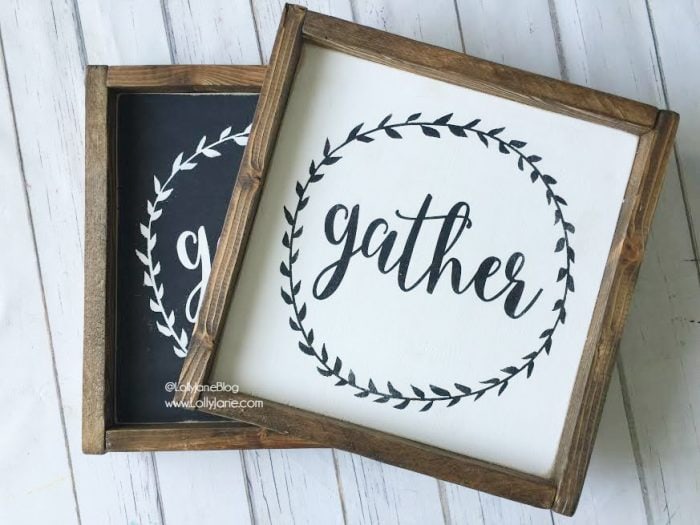 GraphicStock has 2 cute options for these trending Wedding Graphic designs… wreaths, laurels, arrows, hearts, banners and more! Take a peek at how darling they are. Am I right or am I right?! Well, we've made you a few
Gather FREE printables
if you're not in the mood to DIY but rather just print them off and display that way instead. 😉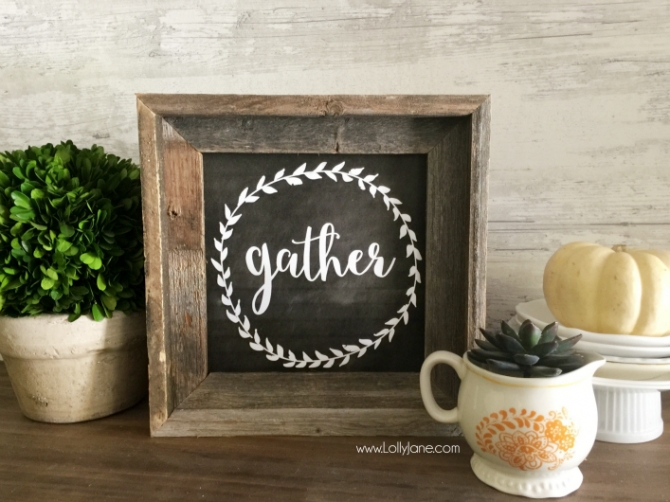 Take a look at more of our freebies like our Love You Madly watercolor free printable,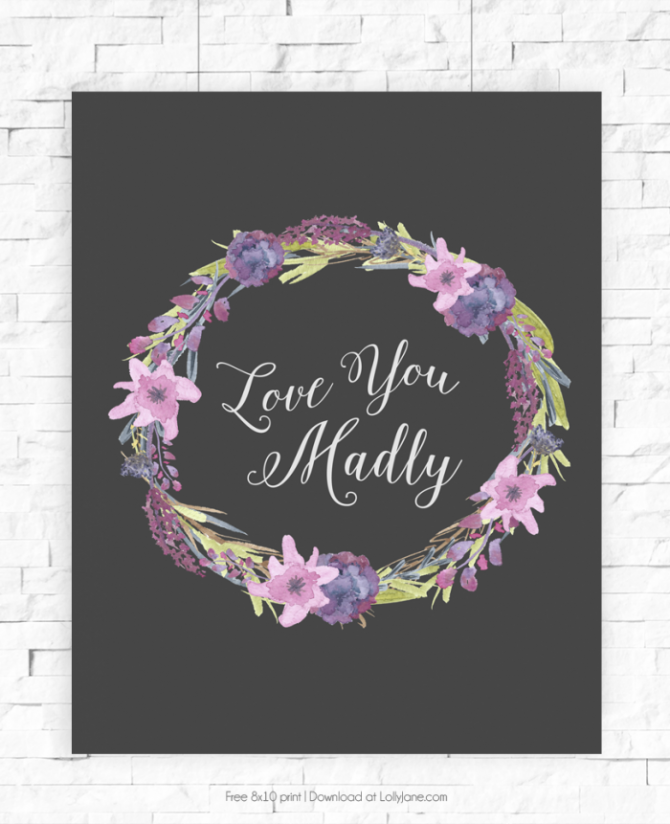 our Sing in the Rain free print,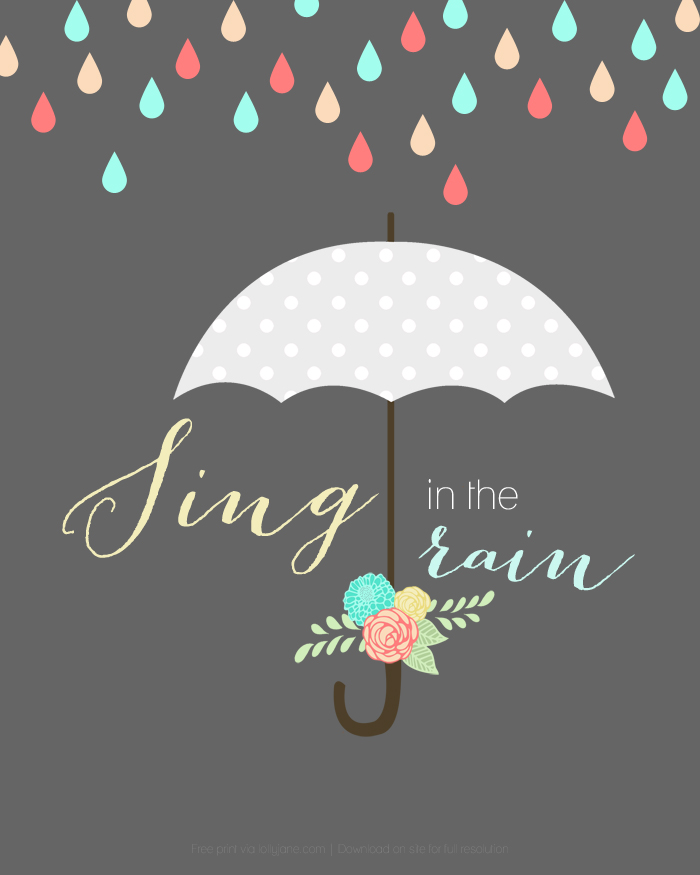 and our Be Thankful for All Things free printable to name a few!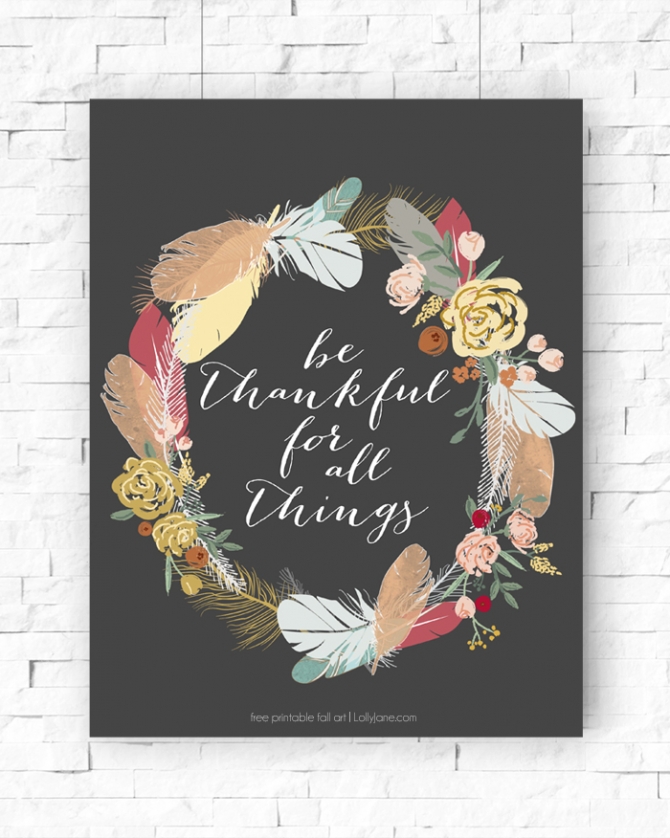 plus our