Thrifted gold dipped stool makeover
Well we're at it again… another trip to Goodwill in a week! We were dared to find a thrifted piece and change it to create something beautiful.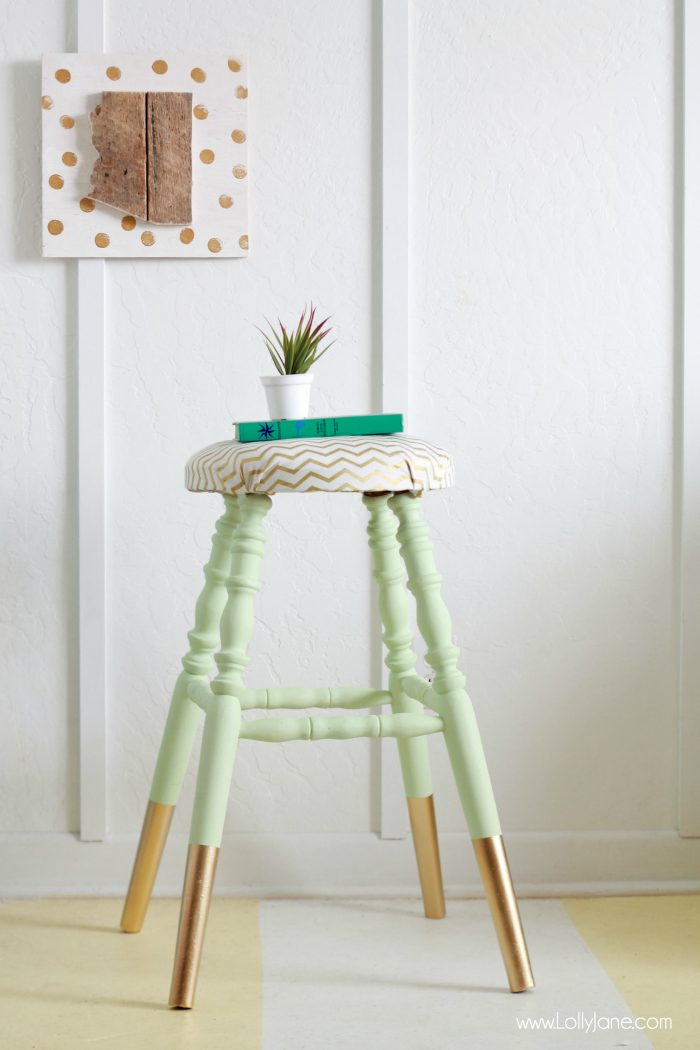 Well little did Taylor know we love the hunt of finding a treasure between shabby or out of style items throughout Goodwill so as soon I spied this heavy stool that was needing a facelift, I carried it right to checkout! Bam. For just $10 dolla. Holla!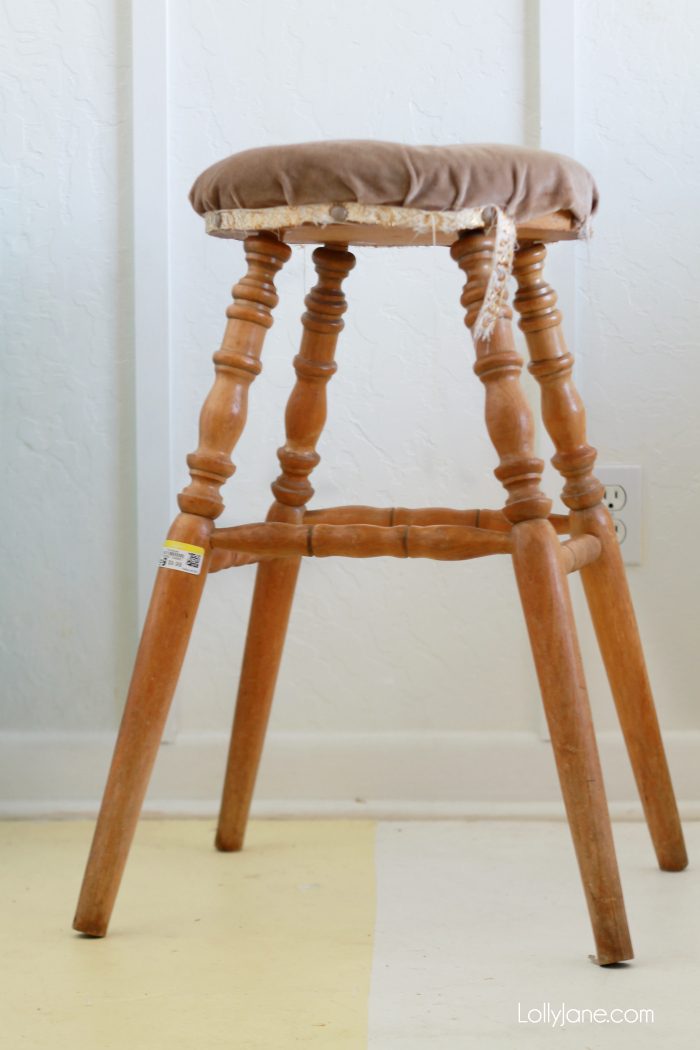 I know it wasn't much to deserve a second glance but did you see those legs?! I am a sucker for spindly legs! Oh, hello there Winston. (Isn't our 9-week old Boston the cuuuutest?! We are pretty infatuated with him.) Anyway, I ripped the dirty fabric + padding off and tossed it straight away. Gross.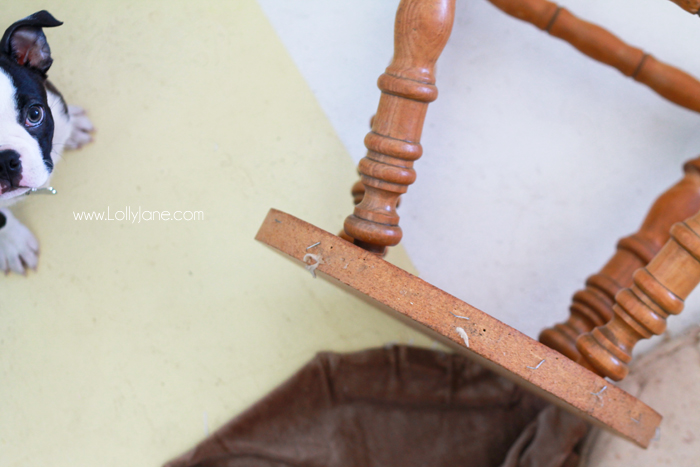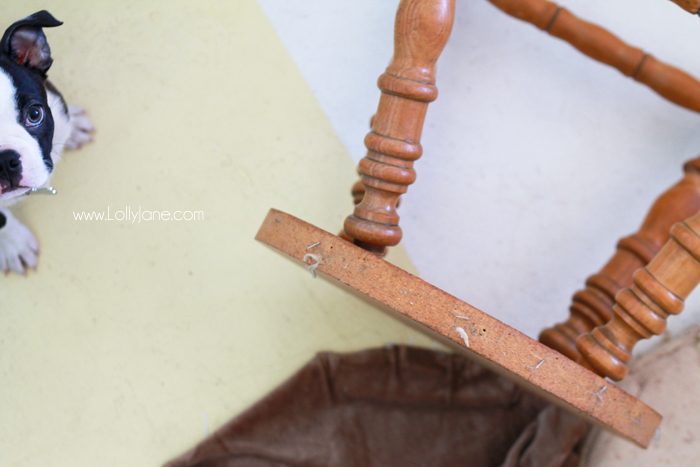 Chalk paint powder is our current go-to for painting furniture and anything wooden, really. (Did you catch our thrifted wooden heart makeover earlier this week?) Love how this powder covers home decor as well as large pieces easily so I knew I would use it for this piece as well.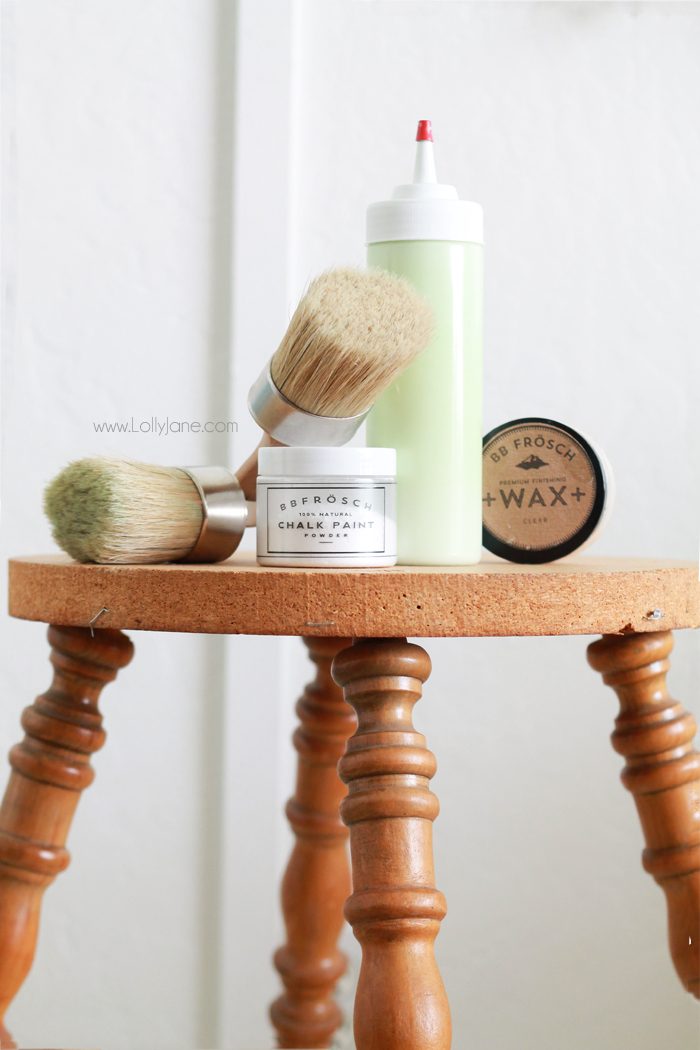 After gently mixing 2 tbs. of powder with 1 tbs. of water, I would normally pour it into a sample pot size of latex paint from Home Depot but because I am using this same hue on another piece this week I added more powder + paint and opted for a squeeze bottle to store it in. (This current color crush is Peridot by Behr. Gorg!) I then gave it a little shake shake shake shake (oh, Taylor!) then brushed it on  the stool (no sanding or priming!!!) with the best paint brush known to man.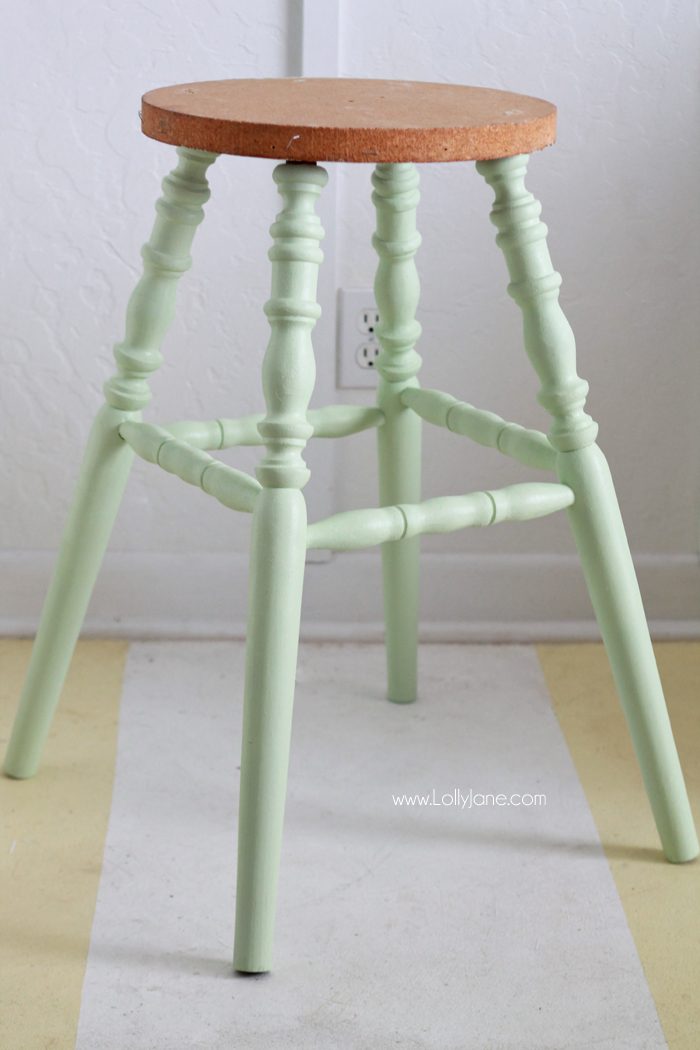 Check out 2 coats of nice even coverage! BB Frösch's powder is self-leveling so I didn't need to worry about streaks or light patches. Boom.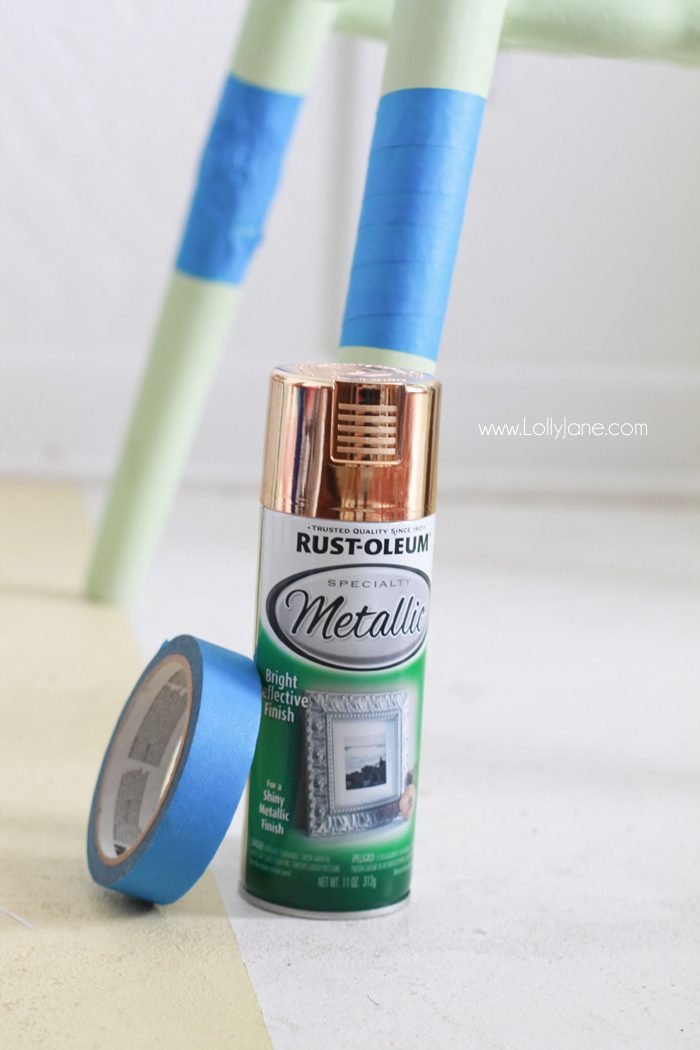 At this point I would normally add a clear or dark wax but since I wanted some chic gold-dipped legs, I busted out some Rust-oleum metallic gold spray paint, taped it off with 3M painters tape, then gave each leg base (7.5″ up) a nice coat of gold. So pretty! I love this color mucho because it pairs perfectly with this pretty metallic chevron fabric.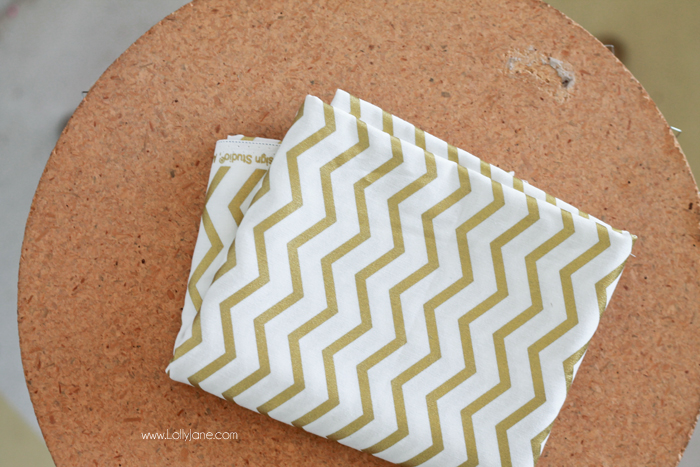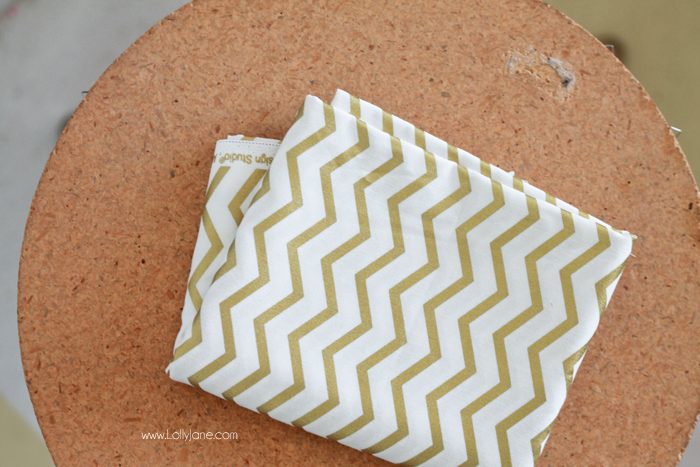 I simply recovered with new padding + hot glue then reinforced with staples. Done and done.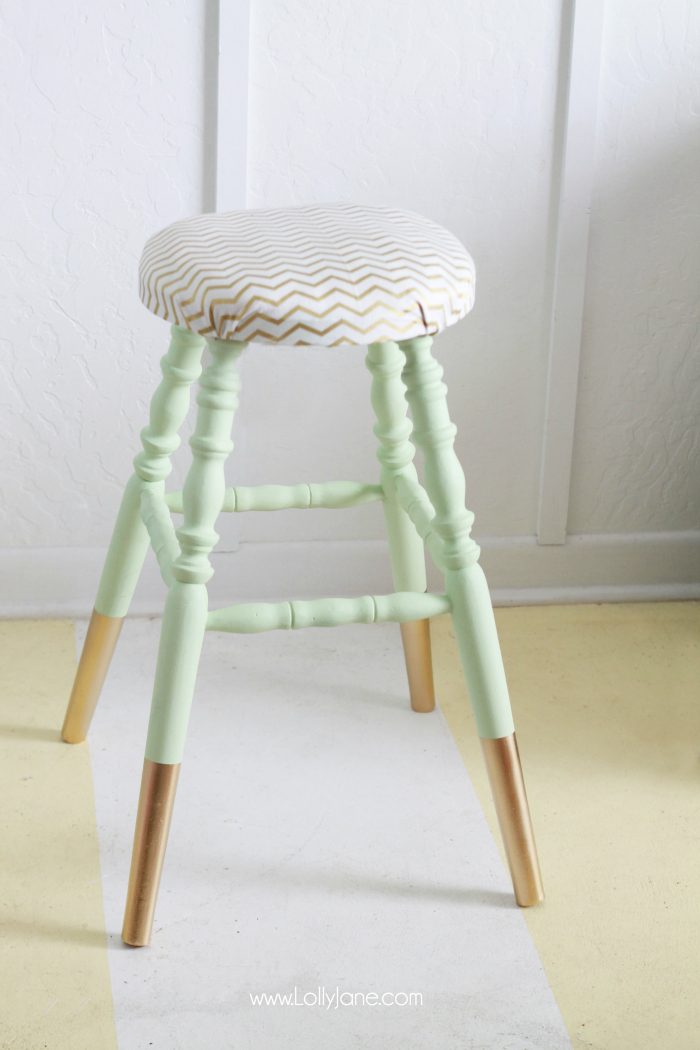 This new piece will be in Kristi's new house she is prepping to build on the lot behind me, (yay!)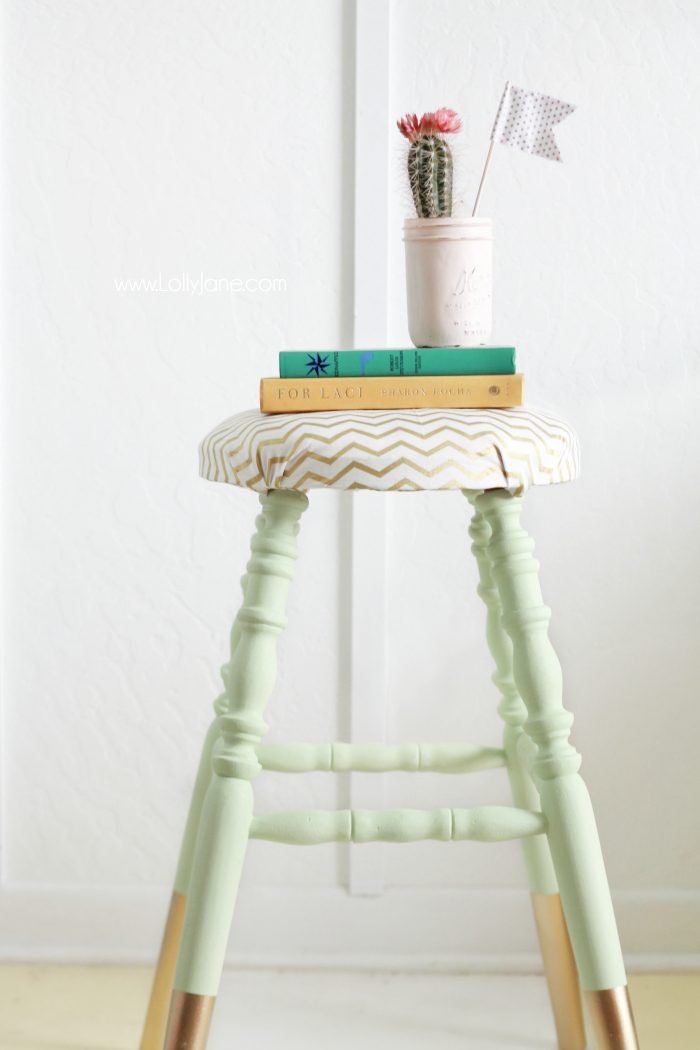 I'm sure you'll be seeing more of it on the blog… and definitely more of Winston, too. 🙂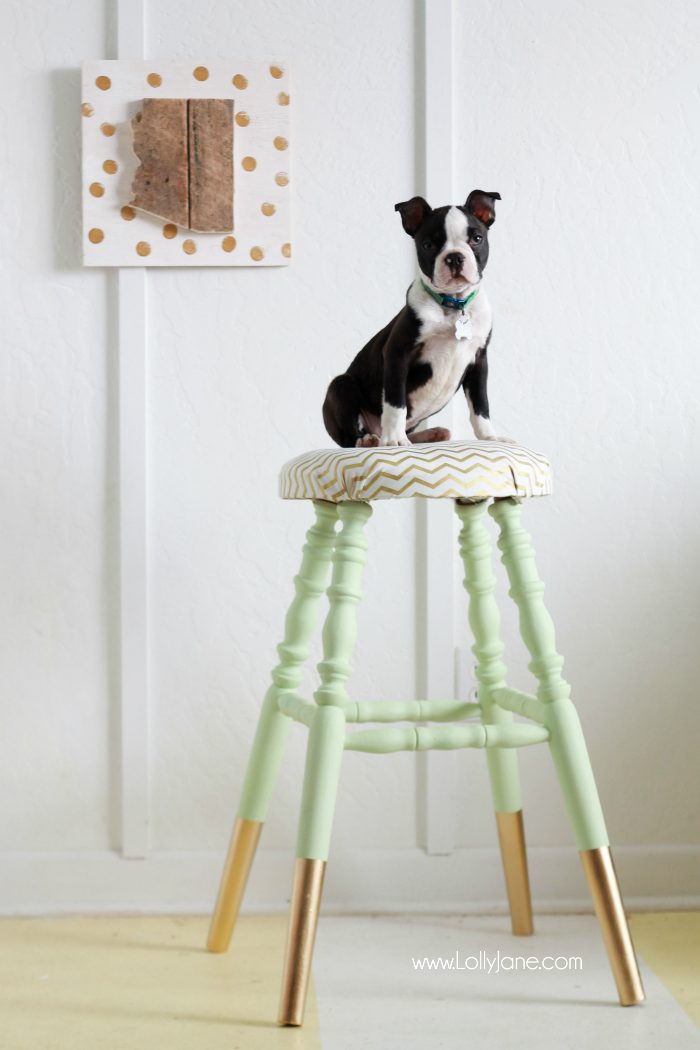 Visit all of our furniture makeovers like more pretty kitchen bar stools,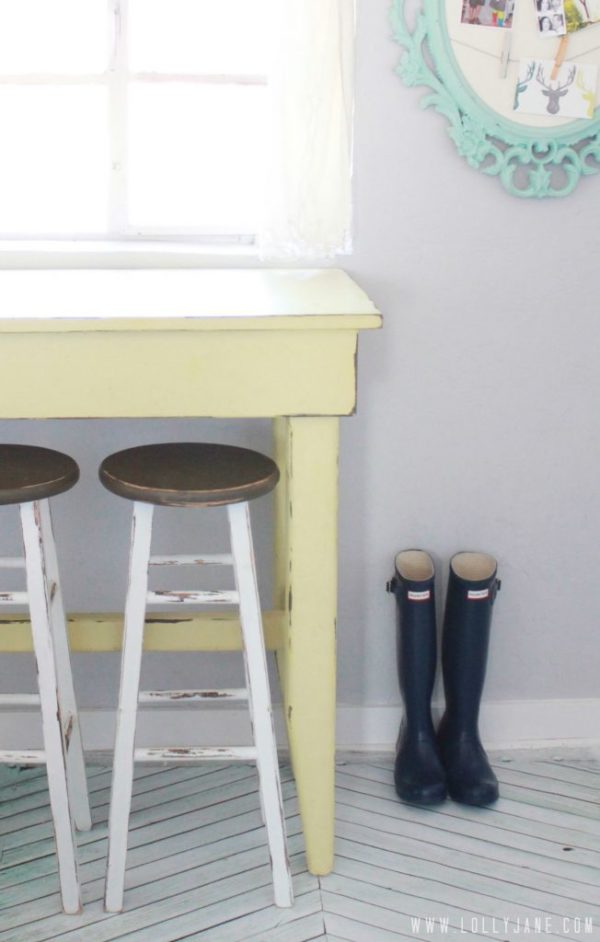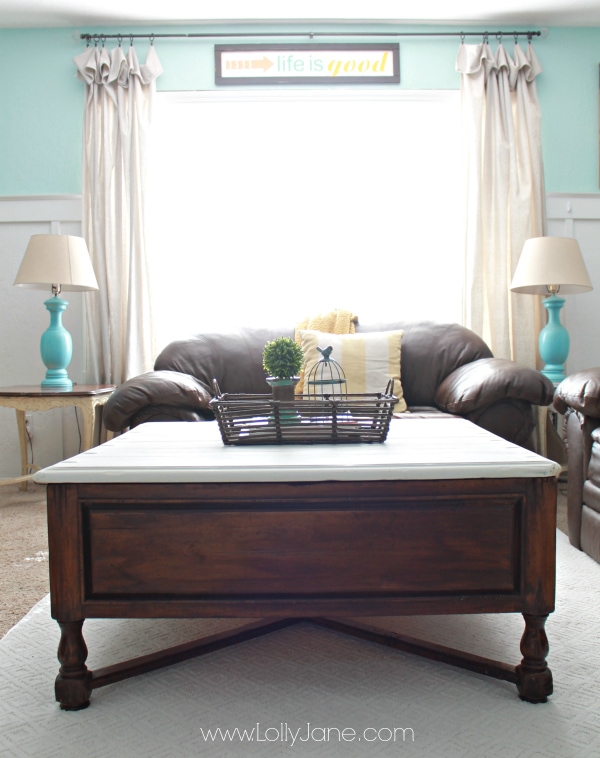 and our great-grandmother's 100+ year old mustard buffet: