Hi!
We're Kelli and Kristi from sunny Arizona! We're twin sisters who have been crafting since we could hold a crayon. Our mom would sit us at the counter as early as age 2 where we would color for hours. Today we can still craft for hours… just replacing the crayons with a vinyl cutter, wood saw and paint!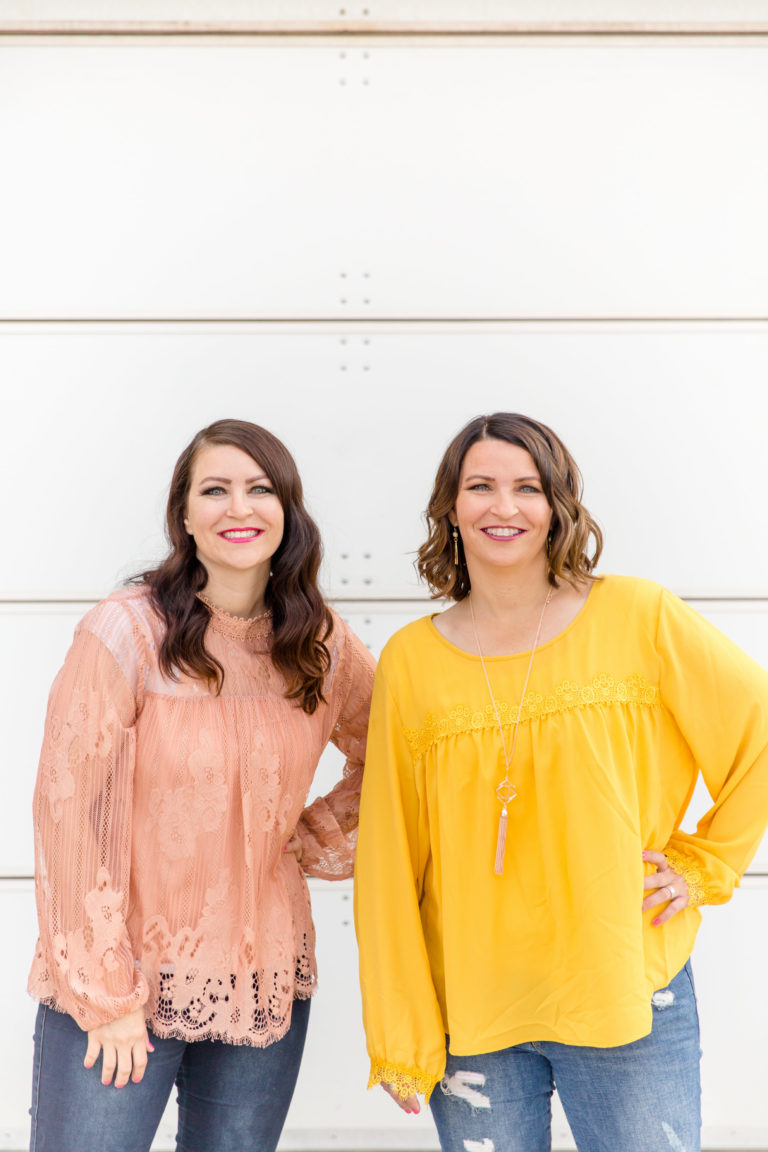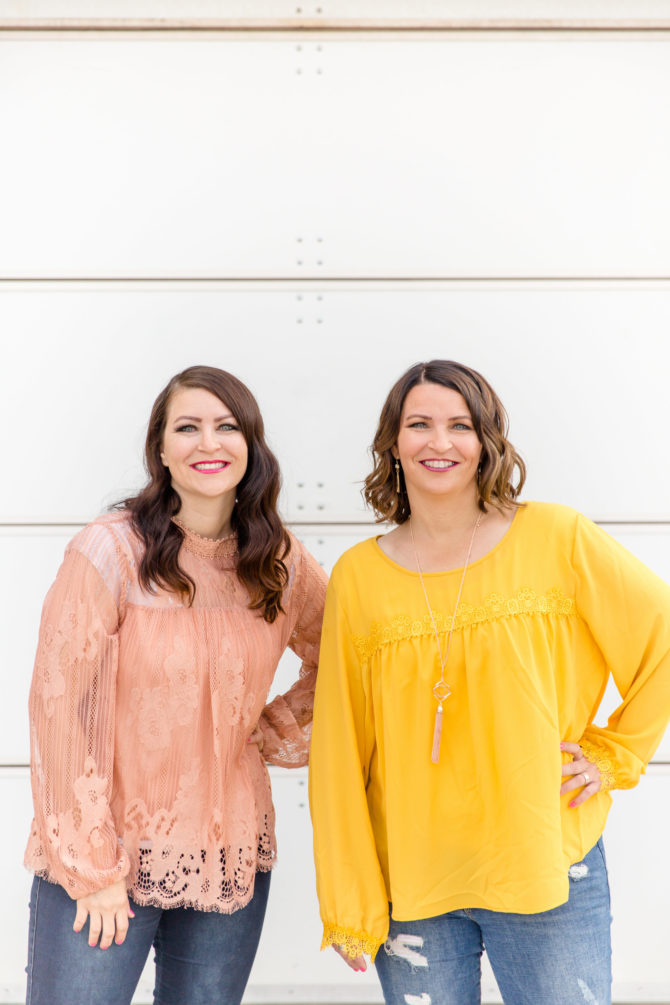 Kristi
is the older of the twins by 5 minutes. She's married to her outdoor Lineman hunk, Cory, and together they have three littles… ages 3 to 8. Kristi pays attention to detail and can accessorize a room with just a few things on hand. She has an eye for decorating and swaps room decor faster than her 3 year old swaps outfits! She is the favorite of our 5 sisters because she changes her mind so quickly with home decor and will simply give it away… which is pretty handy since we live a mile apart!
Kelli
is a stay-at-home mom to her 4 kids, ages 10-16, and happily married to her police sergeant hubby (a bonus is his K9 partner, Hannah, his bomb sniffing buddy). Since he has a busy schedule, she's taken it upon herself to get acquainted with the tools. Her favorites are the miter saw, brad nailer, drill and level. She loves to build furniture and paint all the things! Her number one advice to DIY'ers is that paint is the easiest and most affordable change you can make to a room. Kelli can paint and accessorize an entire room in less than a day, if armed with Diet Coke and music. If you hate it? Repaint it!
LOLLY JANE
We are often asked where our name, Lolly Jane comes from: When we were learning to talk, Kristi would call Kelli "Lolly", not being able to pronounce Kelli's name. Our mom started calling Kelli "Lolly" as well so it just stuck. When we were deciding on a craft name, we thought Lolly would be fun since it has meaning and considered June [Kristi's middle name after our grandpa's name, Junius] but Jane [Kelli's middle name after our great-aunt] flowed better so Lolly Jane it is!
On our blog
you'll find many projects that you ARE capable of! We try to give you as much detail as possible so you can re-create what you see. We love to decorate, design, rearrange, and fix up our spaces. We blog to document what we're doing in our real lives. We're not perfect, we don't try to act perfect. We're real women, struggling with the same things you are, trying to be the best moms we can be to our crazy little kiddos. We try to date our husbands as often as possible. We make mistakes, we say things we wish we could take back, our floors could be cleaner and we're just human. Want to know our REAL feelings about blogging? Click HERE! Also visit what we believe (:
Advertising
As far as advertising/promoting on Lolly Jane, we only promote products we would bring into our home. We don't want to be sell-outs to ourselves and push products on you because we're being paid for it. Sometimes we tell you about a product just because we love it. Sometimes we are given a product to review and we promise we'll tell you the truth. Sometimes we do get paid, but only because we trust what we're sharing. So rest easy, we won't be "selling" things to our dear readers because solicitors are annoying and we don't want to be annoying! 😉
HAPPY BROWSING
We are so glad you're choosing to spend your time on our blog. If you have any questions for us, feel free to contact us.
We love to spruce up our space and hopefully will give you inspiration to do the same to yours!
xoxo,
Kristi and Kelli