embroidery hoop chalkboard
We've seen embroidery hoop chalkboard art trending all over blog land (and Pinterest, of course) and still going hot since sharing this tutorial here but this is our first time personally testing it out. The verdict is in, you guys: we LOVE it! We attended a local craft night a few months ago and learned from the best, Recipe For Crazy! Her hoops are just darling!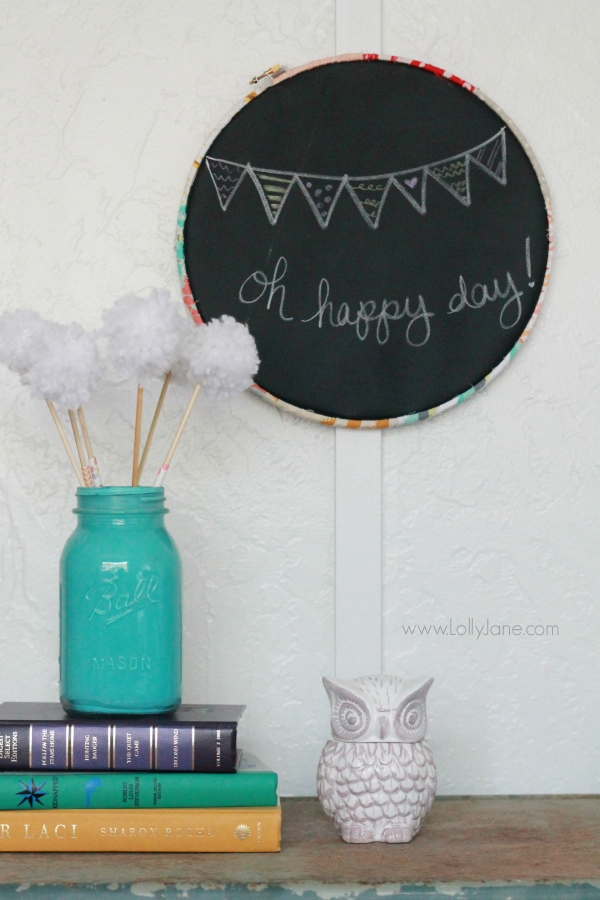 Supplies:
Chalkboard Canvas
Embroidery Hoop
Scrap Fabric (10: 18″ strips)
Scissors
Chalk

Directions:
Cut coordinating fabric into 18″ strips.
Wrap first fabric strip at the base of the hoop, no gluing required, just keep wrapping.
At the end, use a little piece of double sided tape to hold it. (Hot glue if desired, optional.)
Cut chalkboard vinyl to size.
Place vinyl inside hoop, tighten.
Chalk it up, get creative!
(Note: Season vinyl first by rubbing chalk across vinyl once, erase then chalk away!)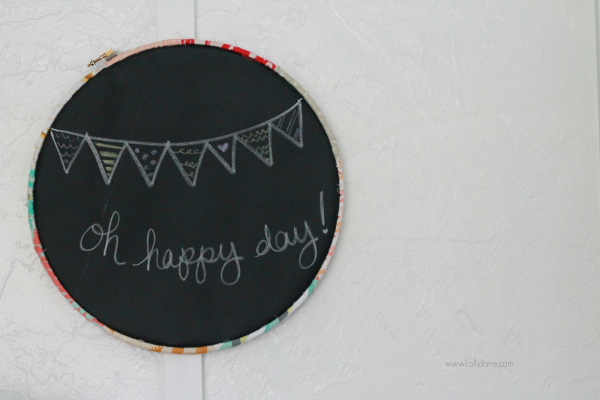 That's all there is to it! We love it hanging in Kelli's craft room above her vintage cart but it'd look great mixed in with her embroidery hoop wall, too!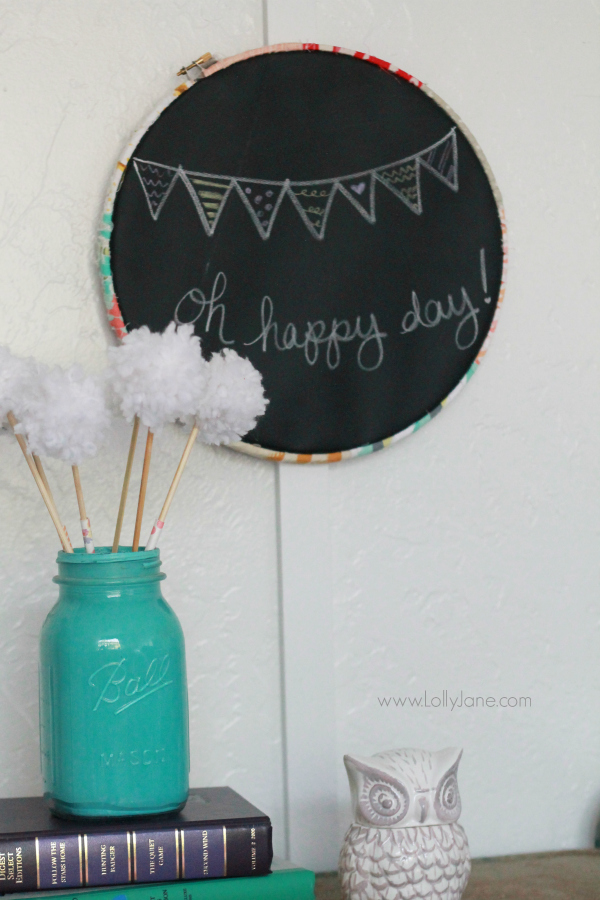 If you love hoops, also check out our Embroidery Hoop Spheres, Embroidery Hoop Tic-Tac-Toe Game + Kelli's cute embroidery hoop wall in her popular Craft Room!