What is your favorite holiday tradition? Ours usually revolves around food, especially desserts.  We cherish our egg bake and orange rolls on Christmas morning then our honey baked ham and cream cheese bars Christmas evening.  My good friend JoDell made this recipe for me about 8 years ago, she borrowed the recipe from her friend years before that.  It's been one of our family favorites ever since, and it makes our Christmas traditions complete.  And since the base ingredient (ready to use Crescent Rolls) are so easy to work with, this recipe is not only delicious but simple to make.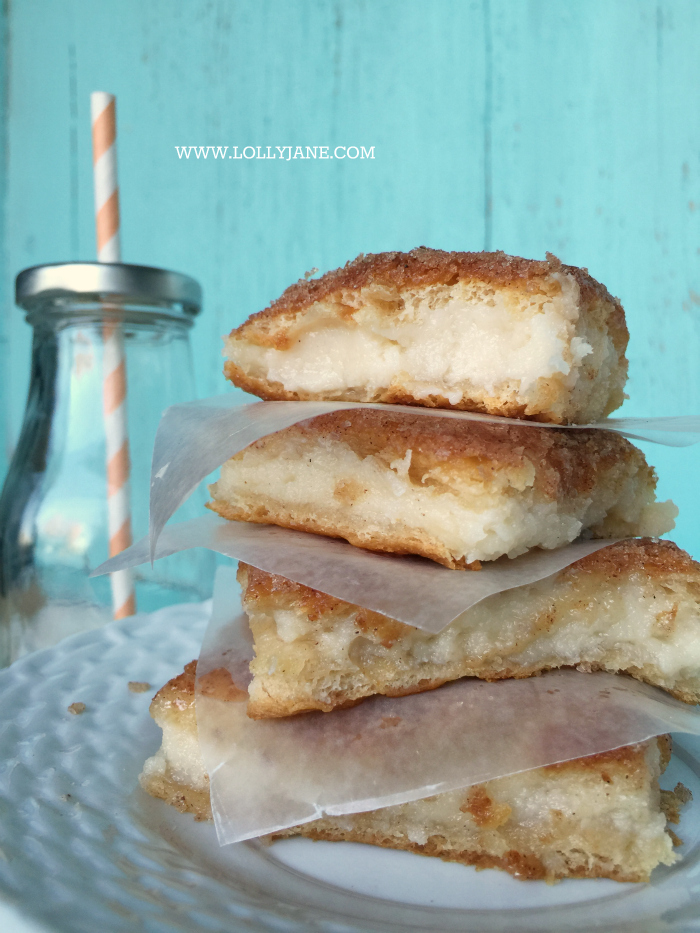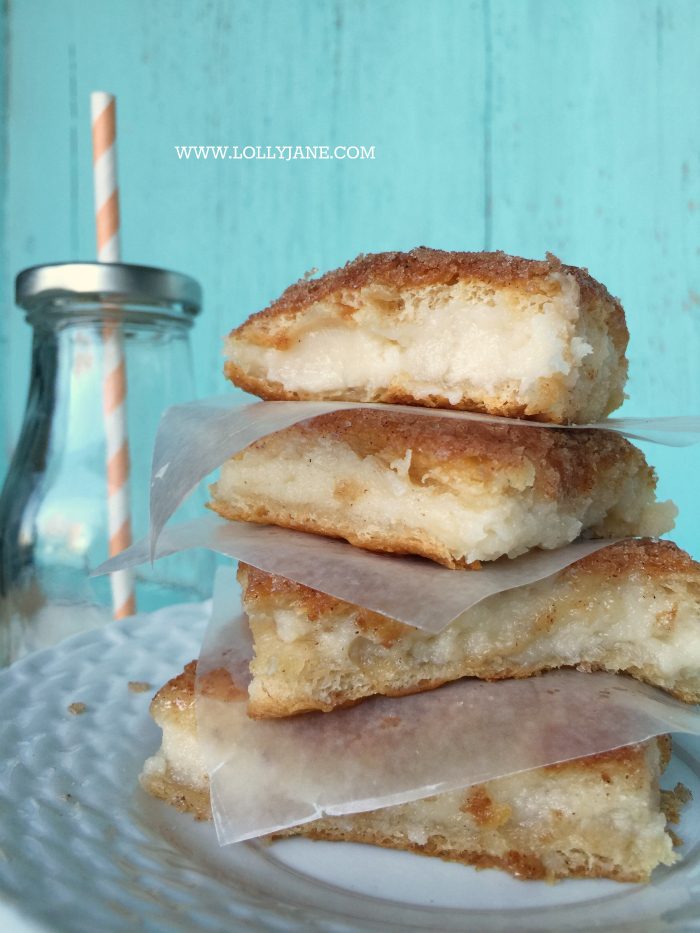 Cream Cheese Bars
All you need are crescents rolls from the store and I'm betting you already have cream cheese, sugar, vanilla, butter + a little cinnamon on hand to whip this fast dish up in less than an hour, including cook time!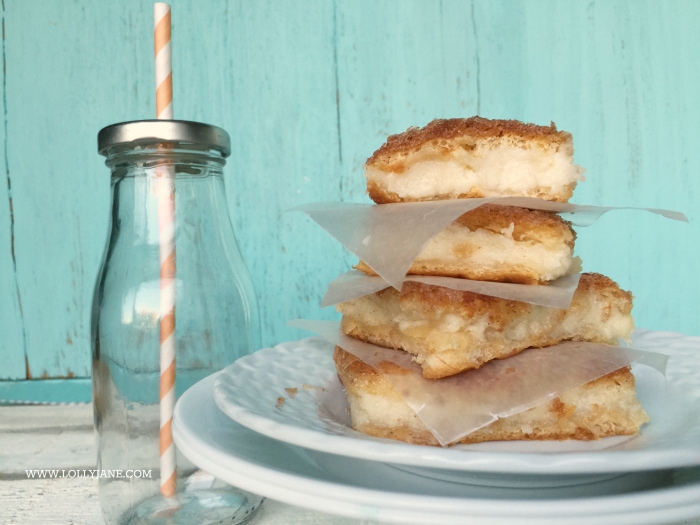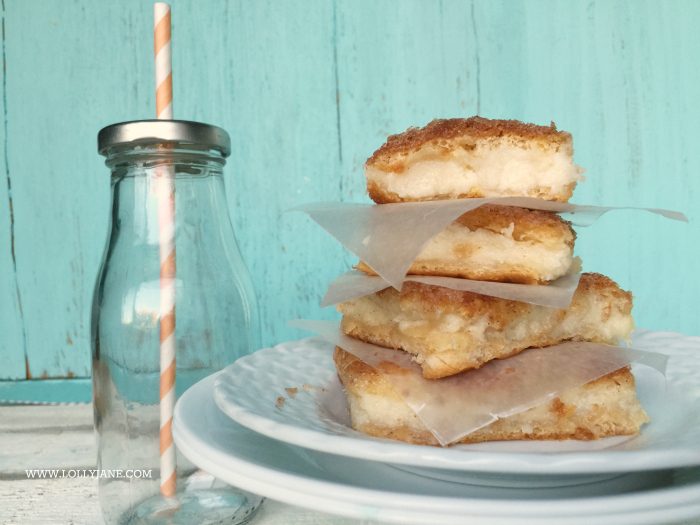 INGREDIENTS:
Pastry:
2 (8 ounce) cans refrigerated crescent roll dough
2 (8 ounce) packages cream cheese, room temperature
1 cup white sugar
2 teaspoons vanilla extract
Topping:
1/4 cup white sugar
1 teaspoon ground cinnamon
1/4 cup (melted) butter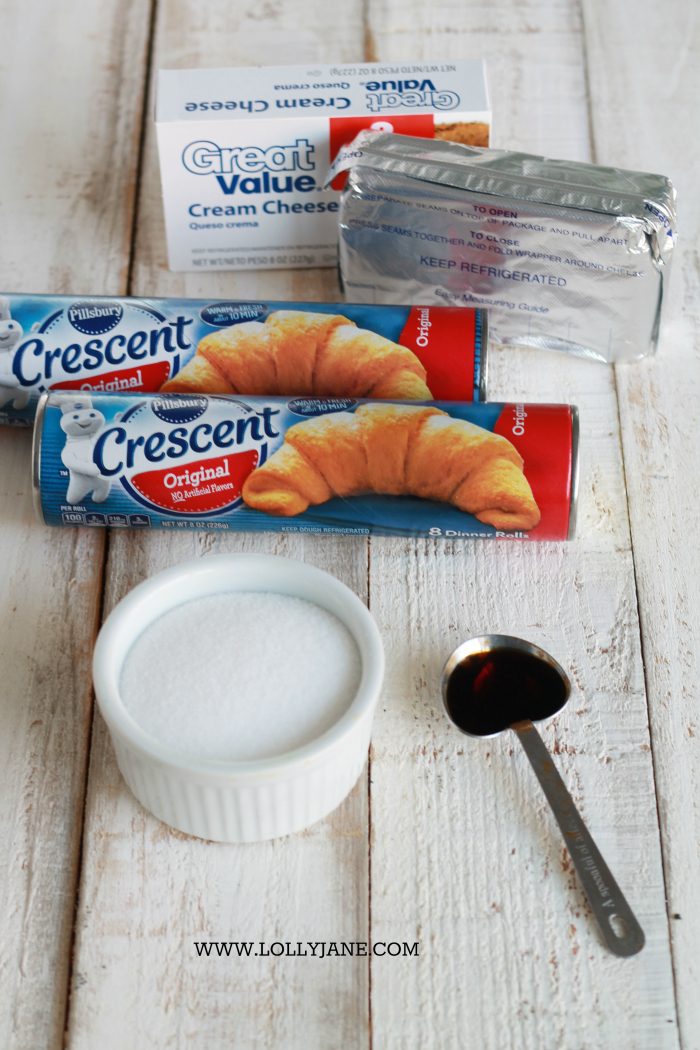 Cream Cheese Bars DIRECTIONS:
Preheat oven to 350 degrees.
Lightly grease/spray a 9″ x 13″ glass baking dish.
Line the bottom with 1 package of the crescent rolls and pinch the seams together.
In a mixing bowl, beat together the cream cheese, 1 cup sugar and vanilla until smooth.
Spread the cream cheese mixture over the dough in the pan.
Unroll the second package of crescent rolls over the filling, pinch the seams together.
Brush melted butter over the whole top of the dish.
Sprinkle cinnamon sugar over the butter.
Bake for 20-25 minutes, or until golden brown and crispy.
Remove from oven and cool completely before cutting into squares. May be refrigerated.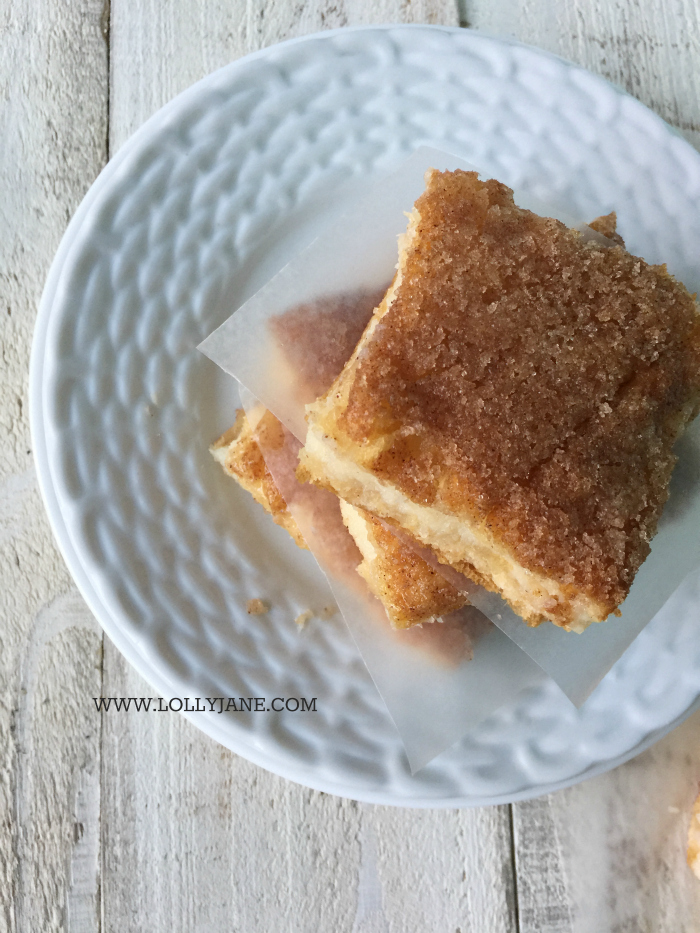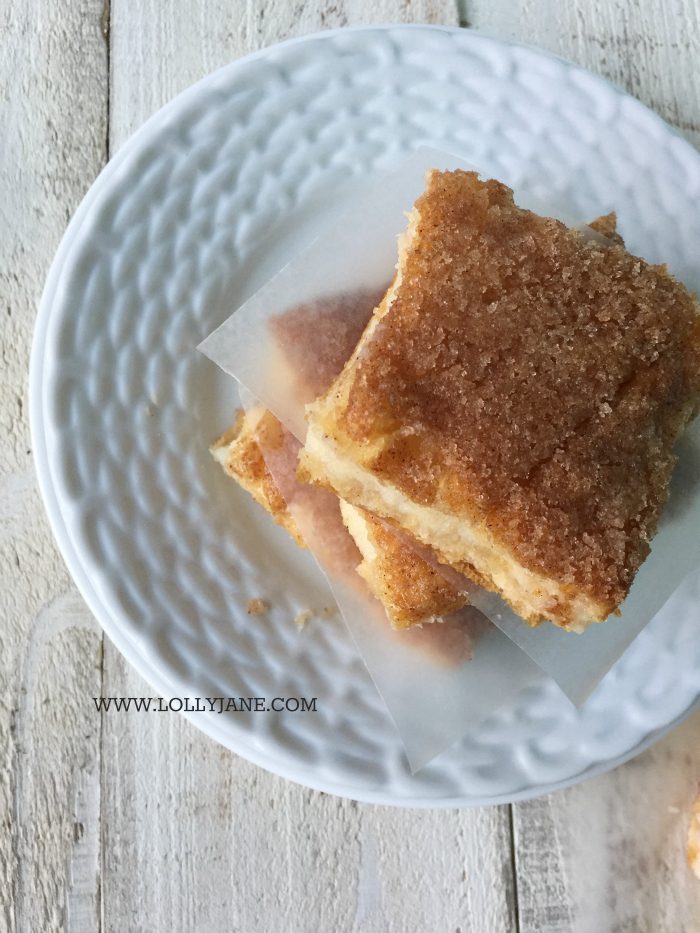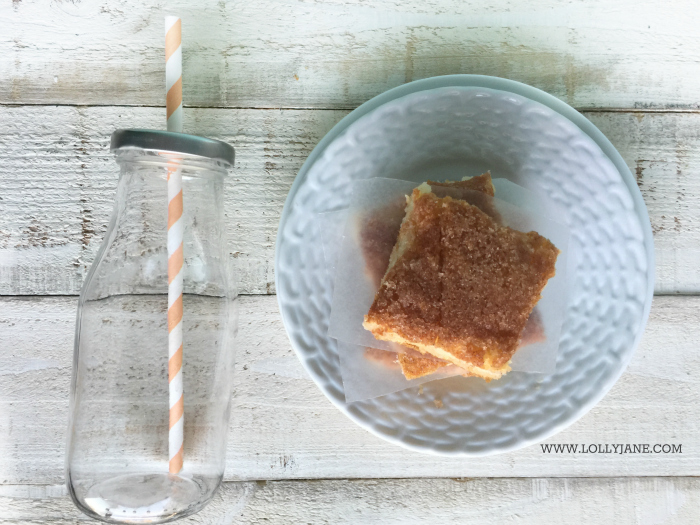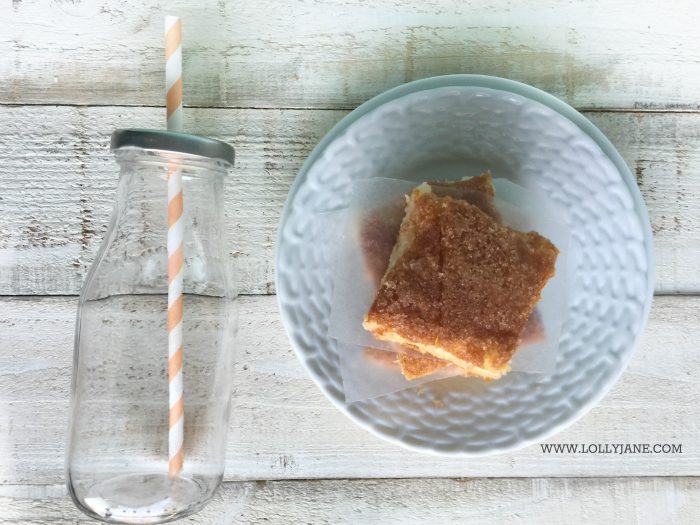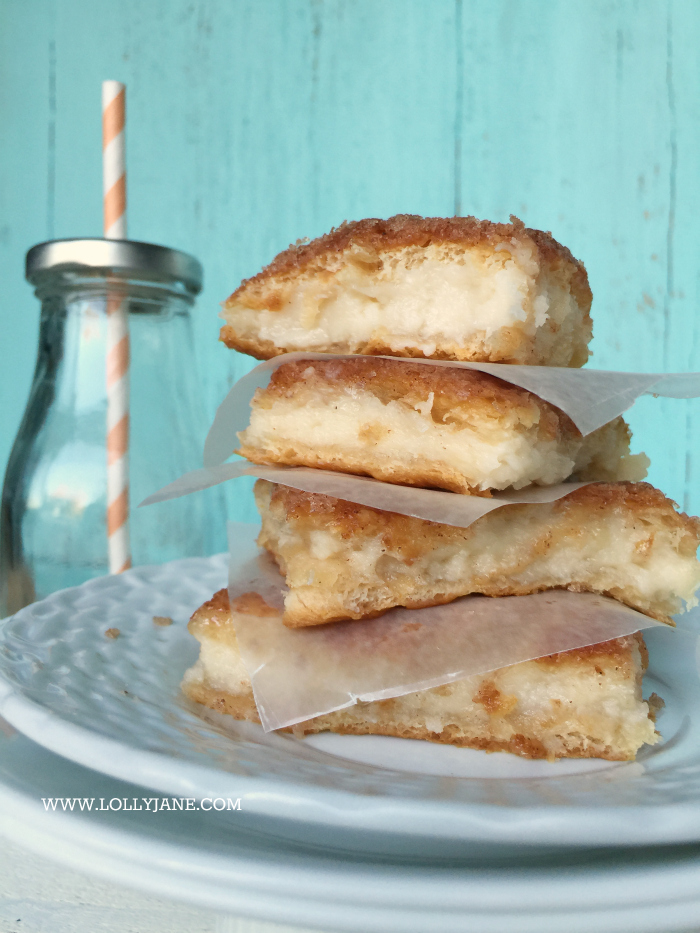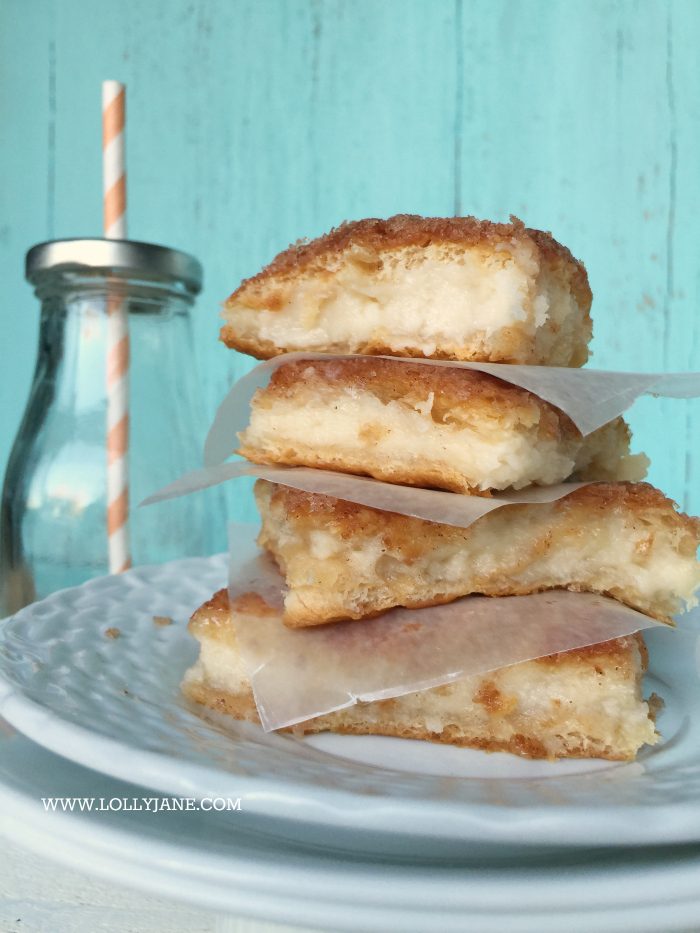 Be sure you let it completely cool before cutting to make it easier.  We recommend a glass dish for even cooking, for some reason a metal baking dish doesn't turn out so well.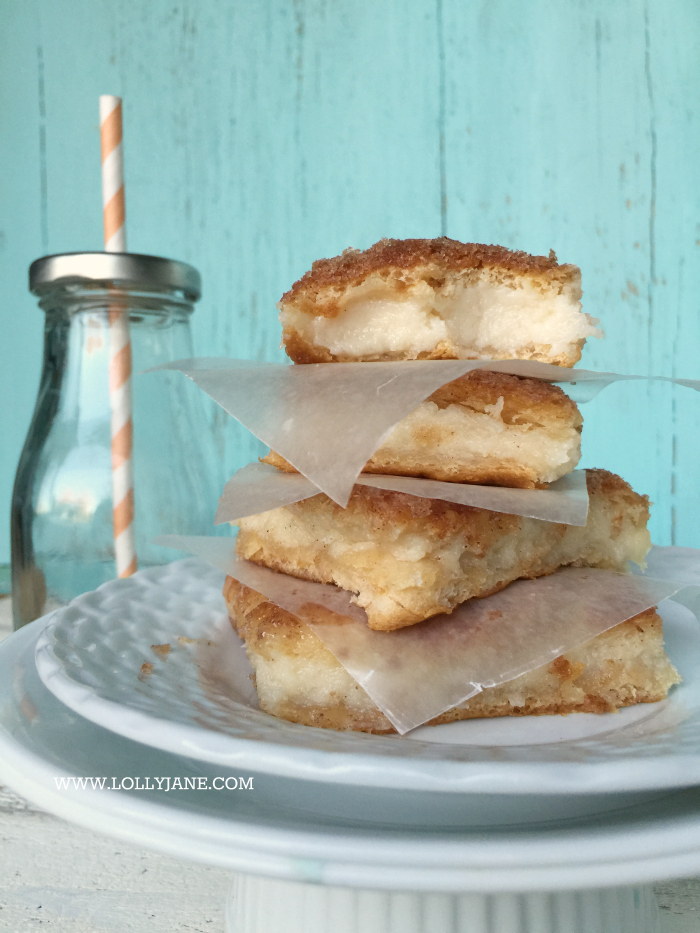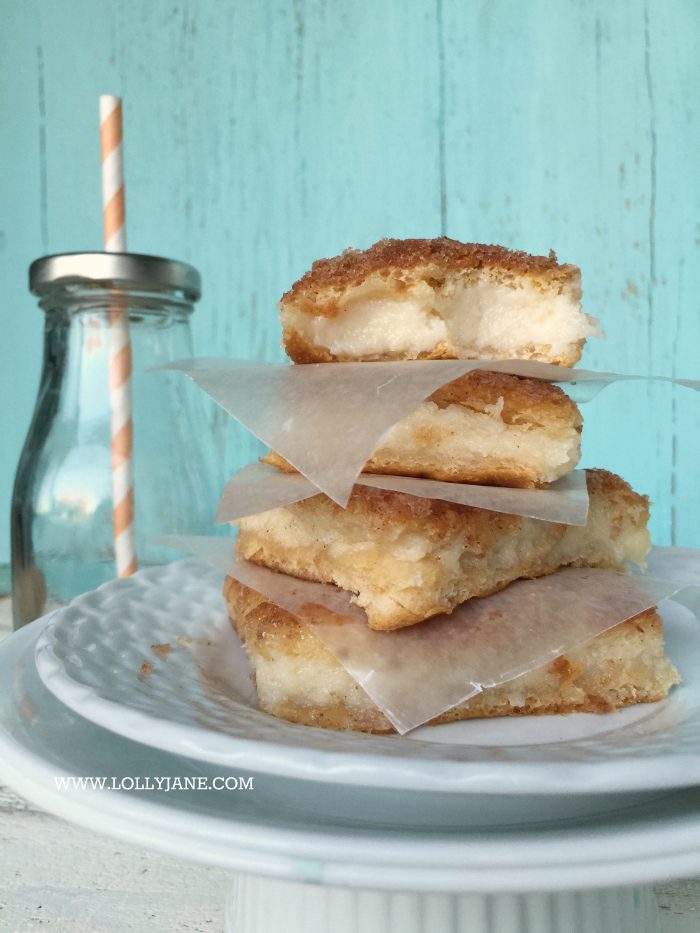 These are so yummy gooey and hot.  They're also fantastic cold. 😉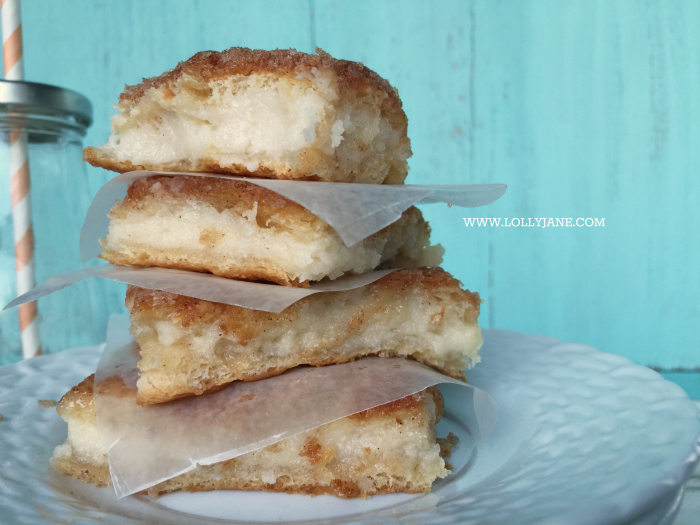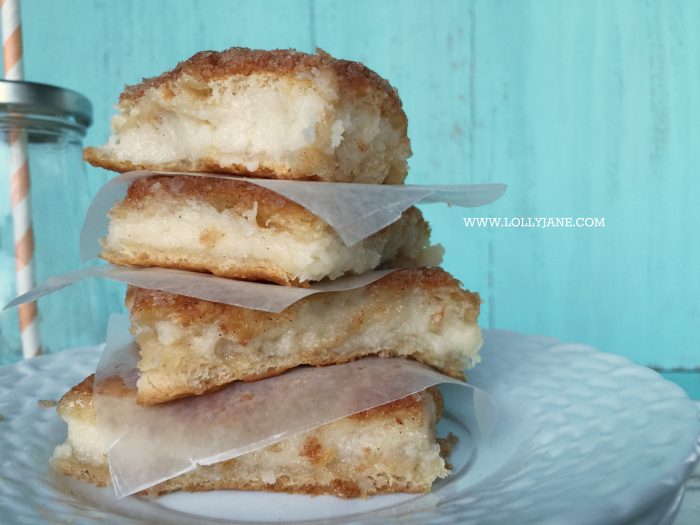 Please pin so your friends can make this yummy dessert, too!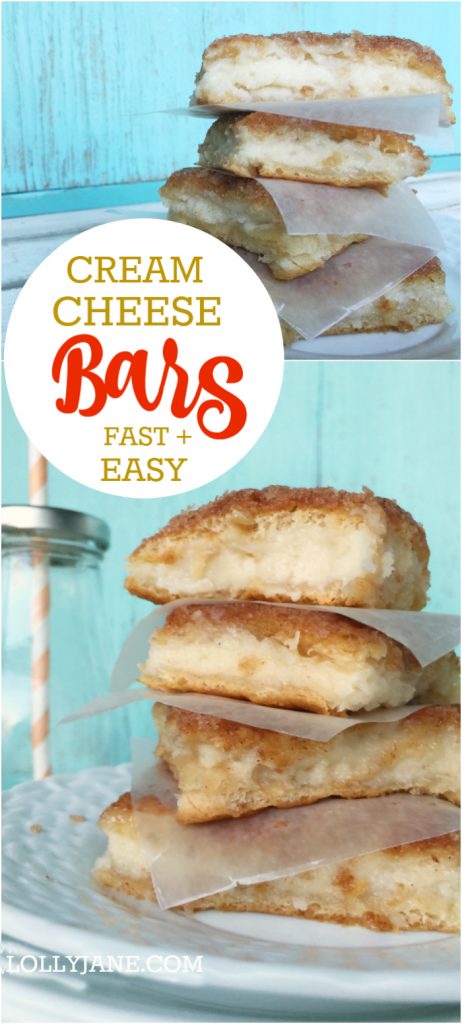 Check out more of our easy desserts like our 4 ingredient Rolo cookies,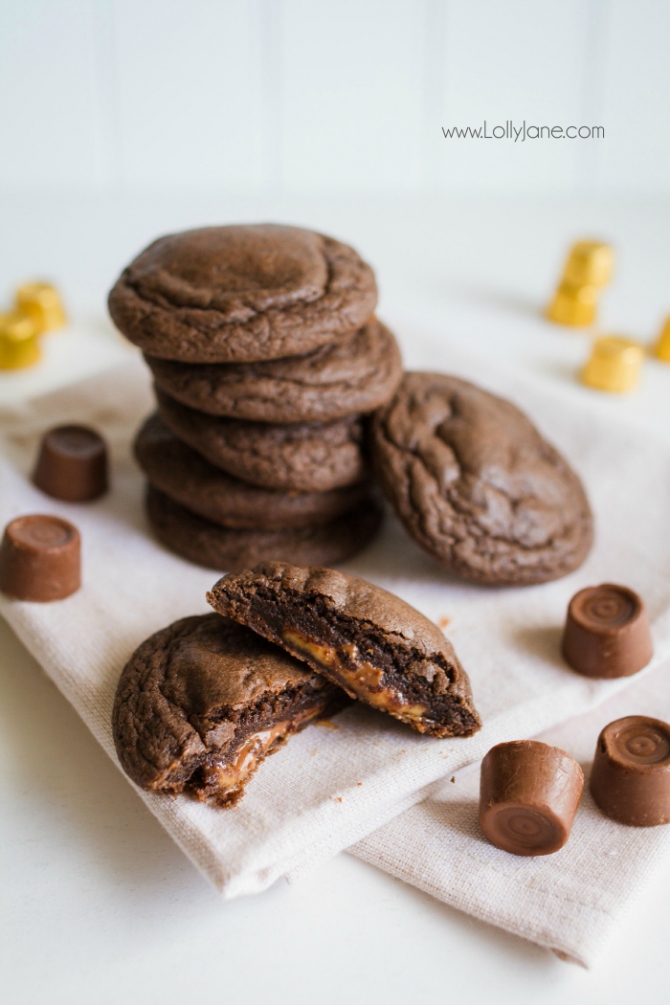 our yummy caramel apple cheesecake,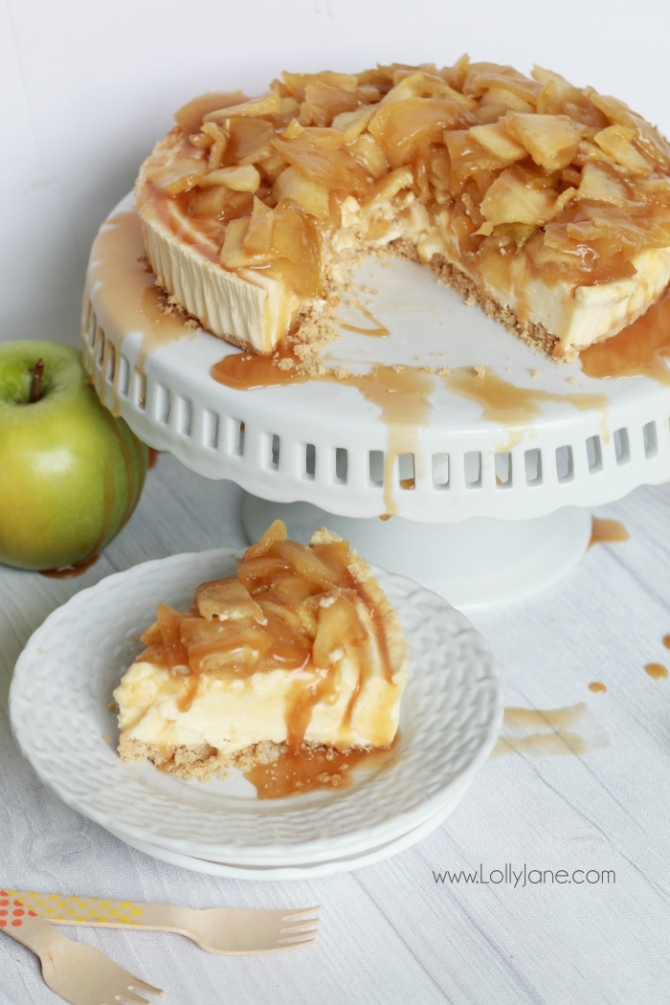 these Christmas favorite Rice Krispie Caramel Marshmallows,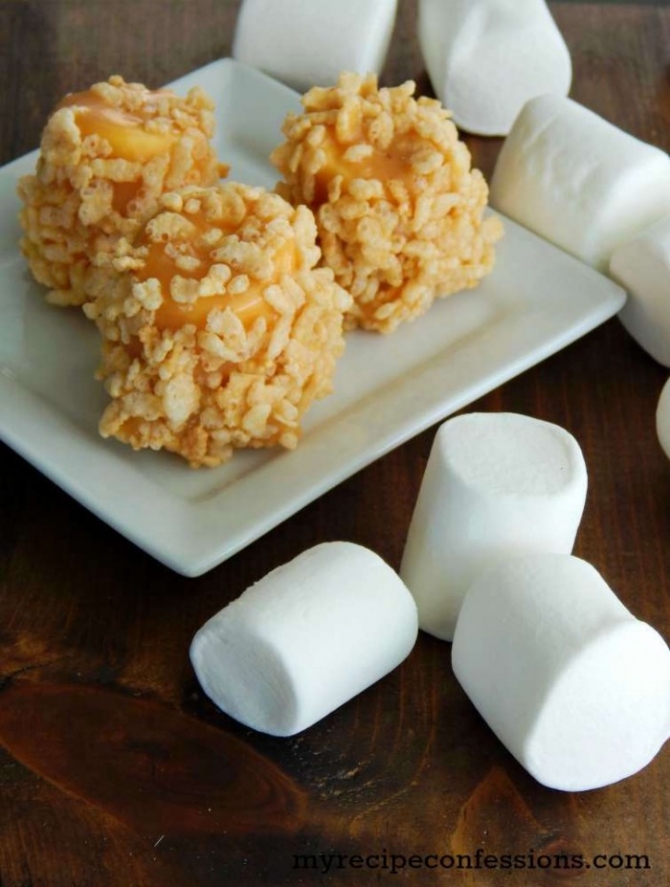 and this incredible pumpkin bread with fudge frosting.