Our house flooded when we were in Cali a couple of weeks ago. SUCH A BUMMER! Our house is a major MESS right now but I was going through my pictures and found my little girl purple gold bedroom makeover pics and am fondly remembering how clean it used to be when I shared her little girls bedroom closet, lol! We're going to start a full house remodel and this gave us the (expensive) nudge we need so look for many, many changes coming to our little, forty year old farmhouse.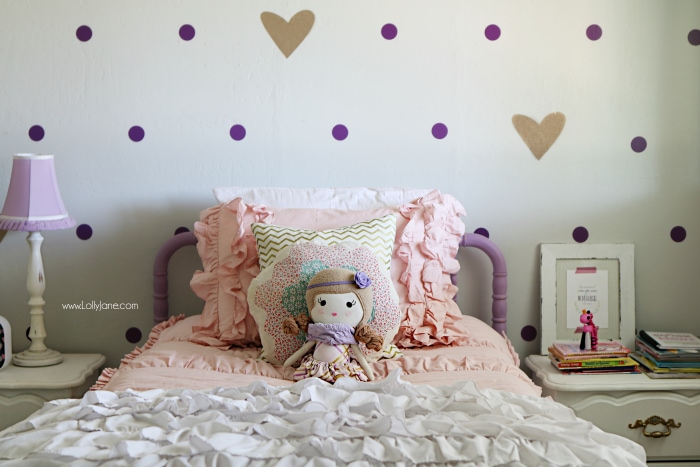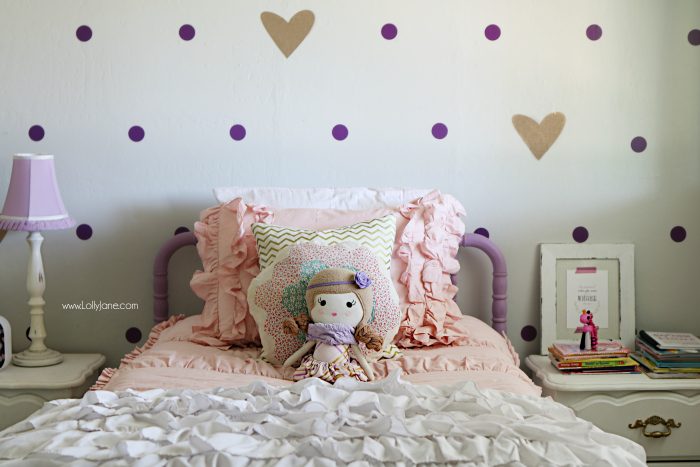 Our girl requested purple for her room and would have loved all 4 walls bright purple. Yikes. I let her know her favorite color changes often which is a good thing, so let's just use purple in small doses in case she changes her mind later. Kids!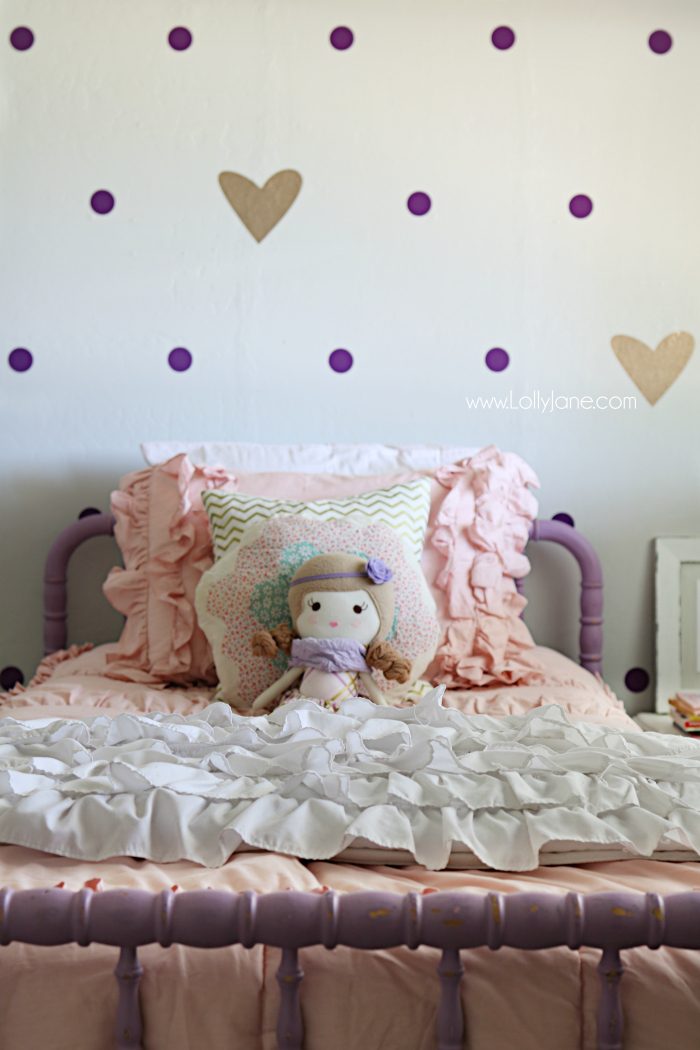 I painted the walls the same "Timberwolf" gray I used in her older sis' room.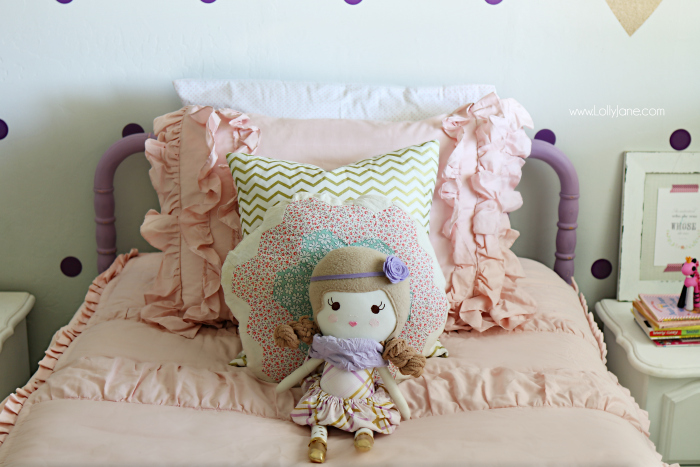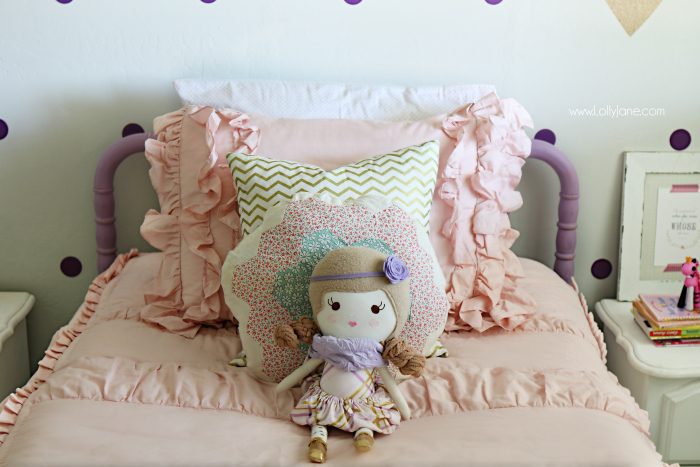 Don't you just love the polka dots + gold hearts? I got my colorful vinyl from Expressions Vinyl then used my industrial cutter to cut out a million polka dots + hearts. There are actually 70 (2″) dots + 8 (5″ x 6″) hearts. I eyeball'd the pattern and was glad it worked out fairly easily!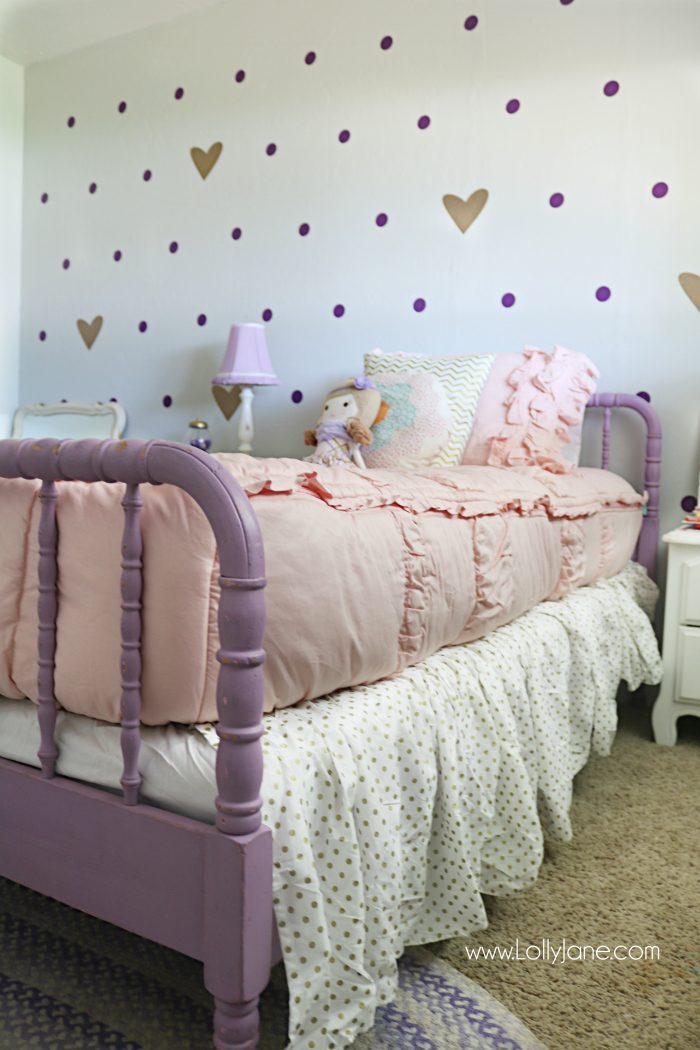 Her shelf normally houses her soccer trophies but for picture sake, I swapped it for this paper floral bunting (Target). The I LOVE YOU wood banner is a Lolly Letters original. Her purple mason jar storage is a copycat of our bathroom storage, she uses it for lip glosses, money and accessories.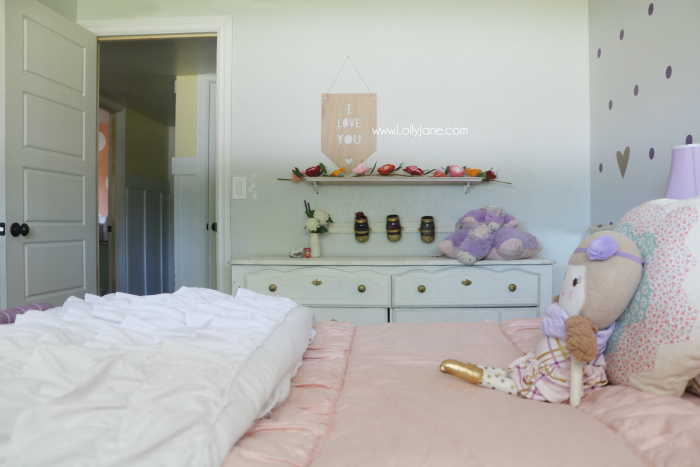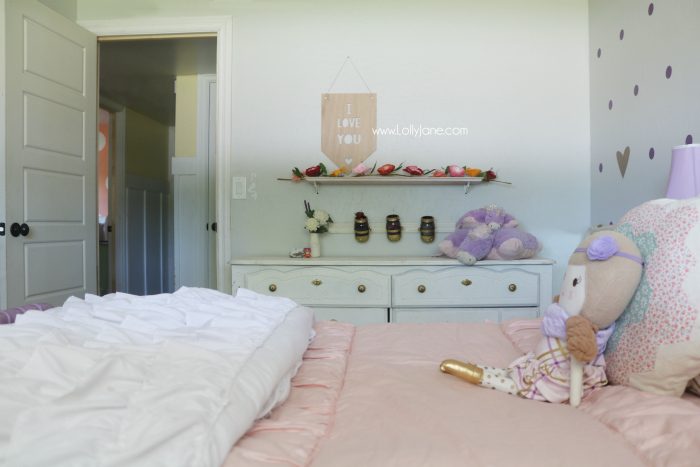 Her bedding is the star of the room, we adore Beddy's! We used the Vintage Blush II zippable bedding + the coordinating Always Enchanting Bed Skirt. She's made her bed EVERY.SINGLE.DAY which is a huge deal around here! How can she NOT make her bed when it literally zips shut every morning?! Brilliant.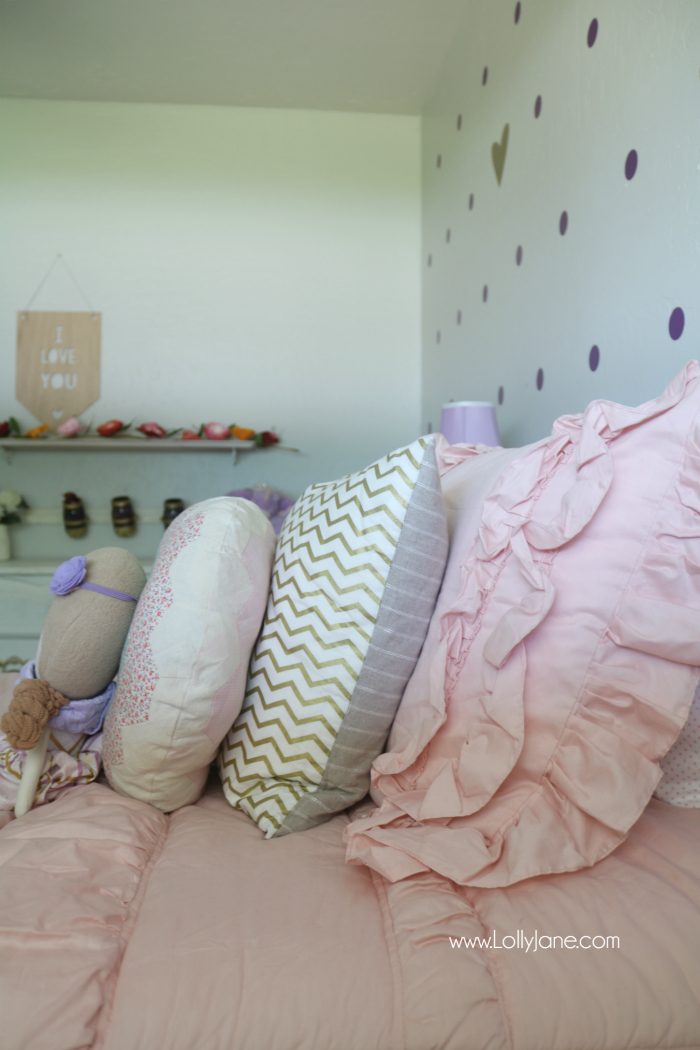 I love her Jenny Lind style bed, we got ours on Craigslist for $50 and painted it purple, (DecoArt's Chalky Finish in Remembrance.)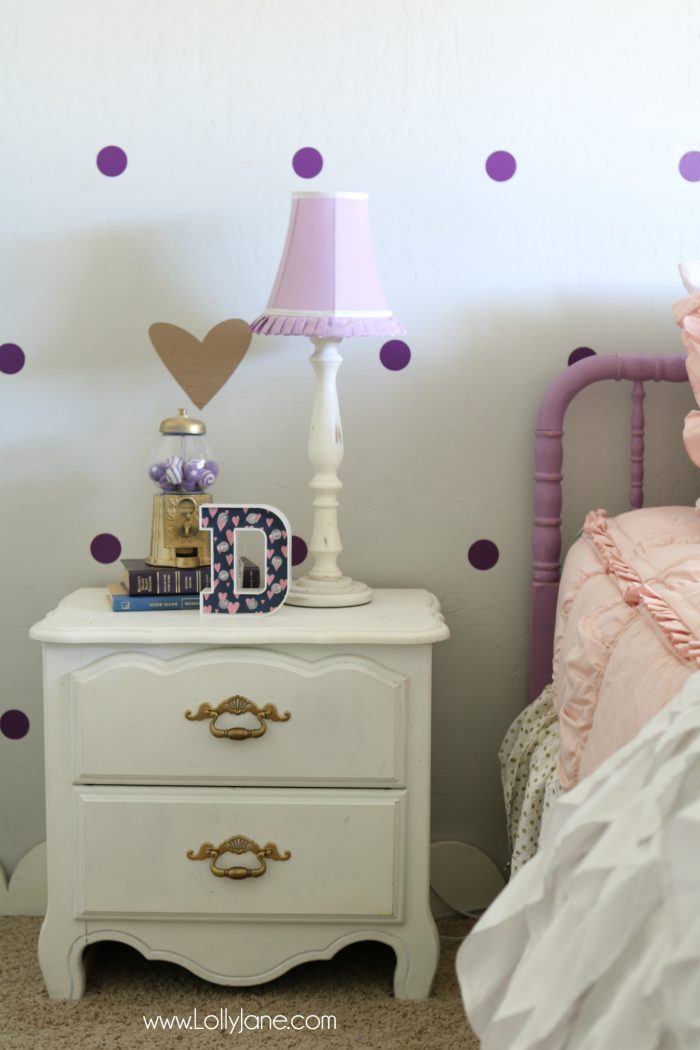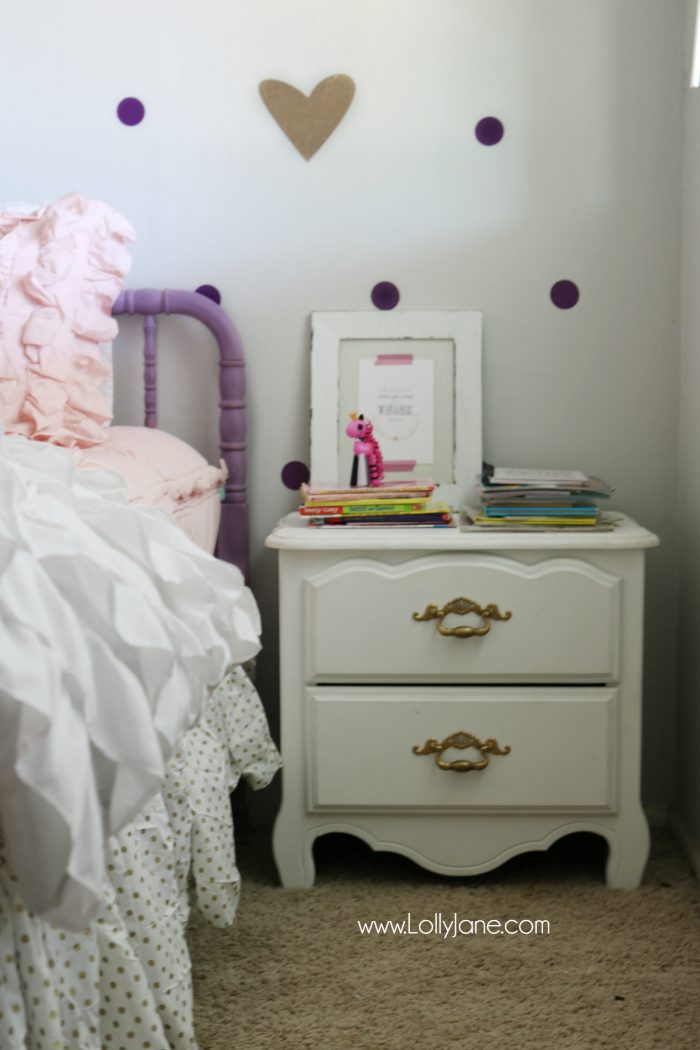 I decided my girl needed a personal message to her from her mama so I made her this sign: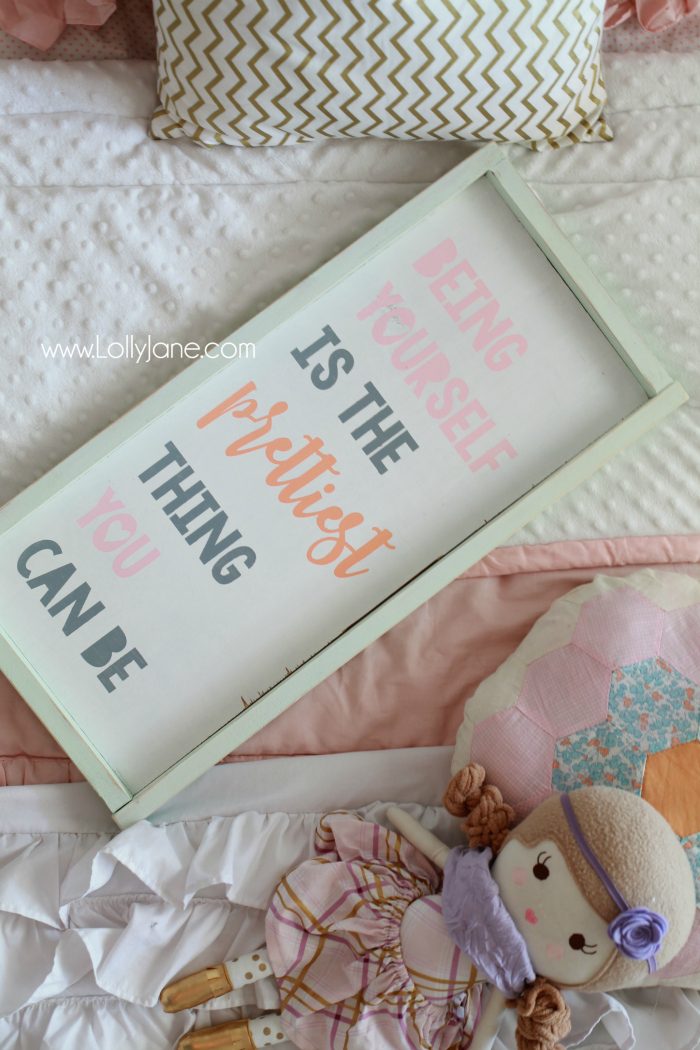 We shared a basic DIY sign tutorial here. For this particular sign, we used KG Bless Your Heart + Freestyle fonts + offer a printable version too if DIY'ing isn't your thang! NOTE: As always, this sign is for PERSONAL USE only, we will ask you to remove it from your shop if we see it copied. Thanks for being honest and generally a nice human (: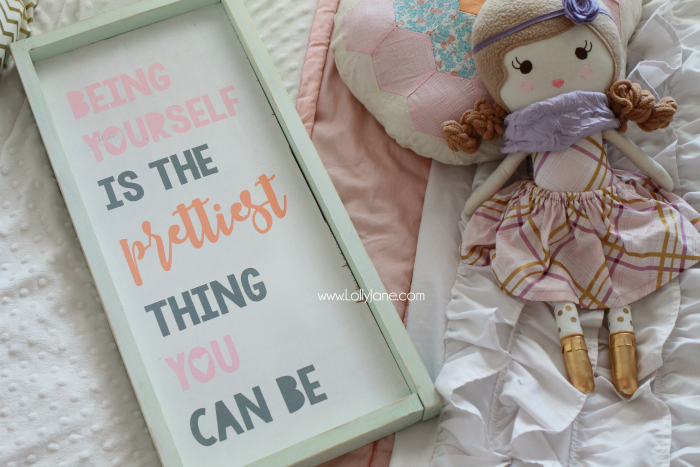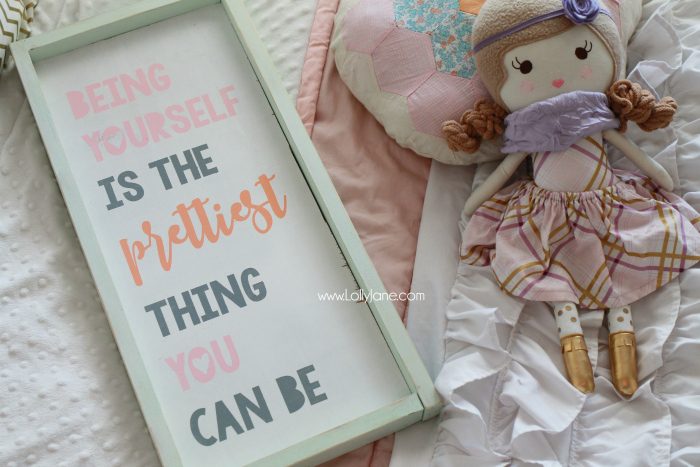 Grab your Beddy's bedding here. Such a brillant concept.
I worked the nightstands around so they currently look like this to include the sign: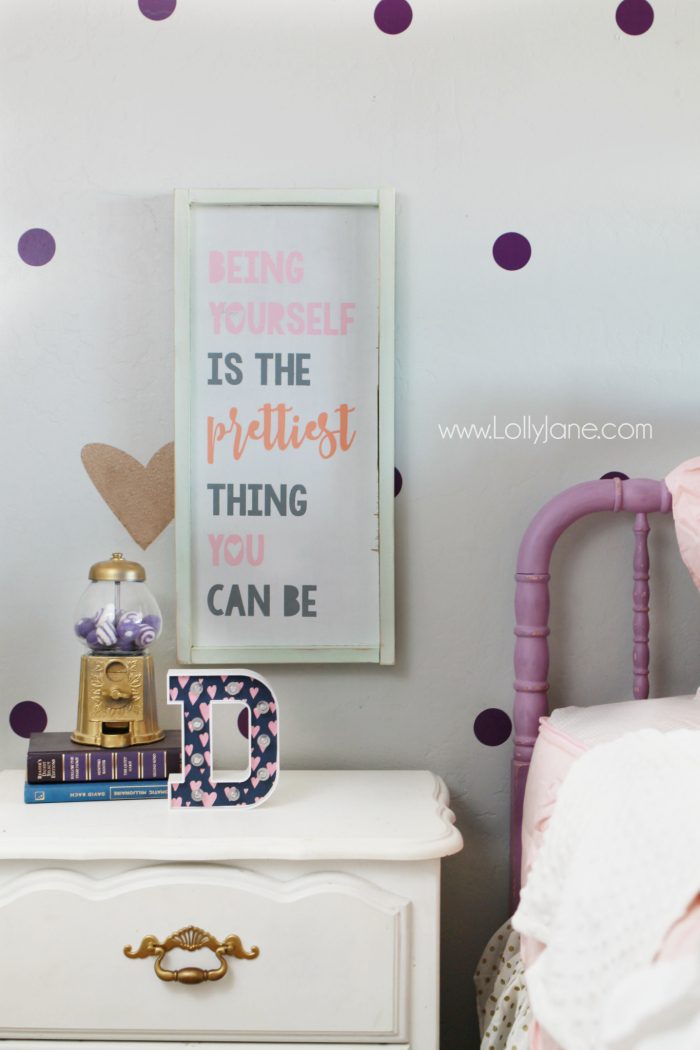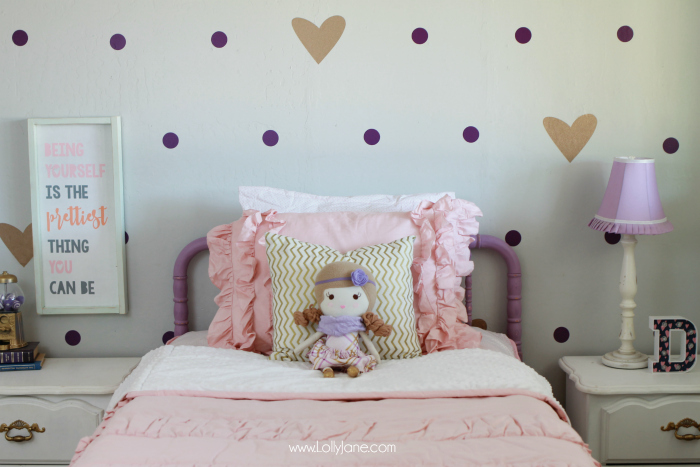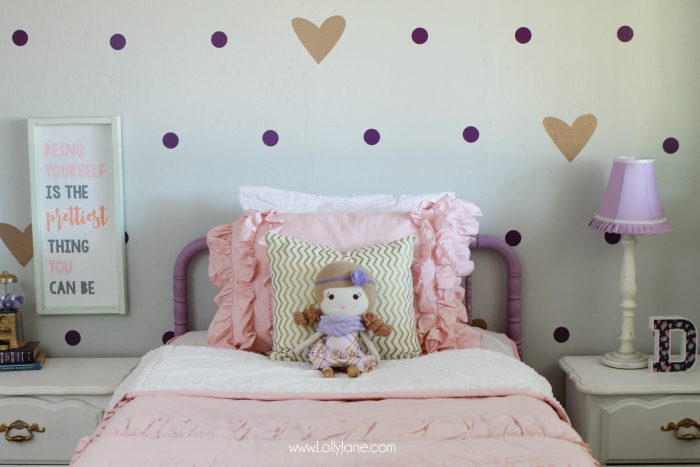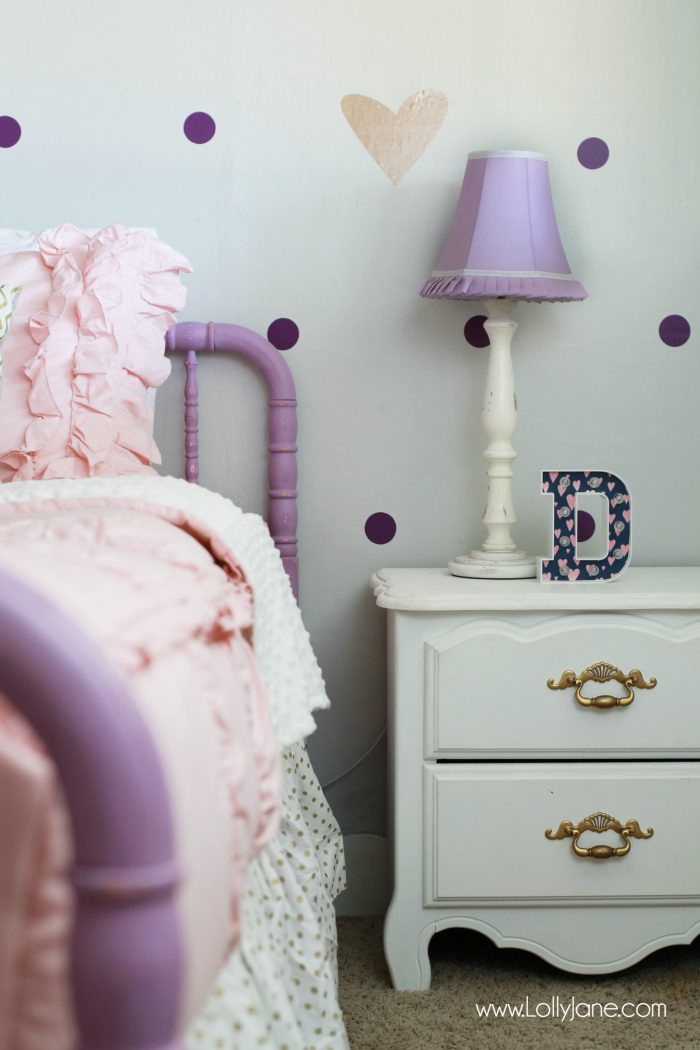 This room won't be touched much in the makeover other than new floors since the carpet was ruined, we're thinking wood tile or bamboo? Any recommendations?
Check out more of our room makeovers like her shared boys bedroom,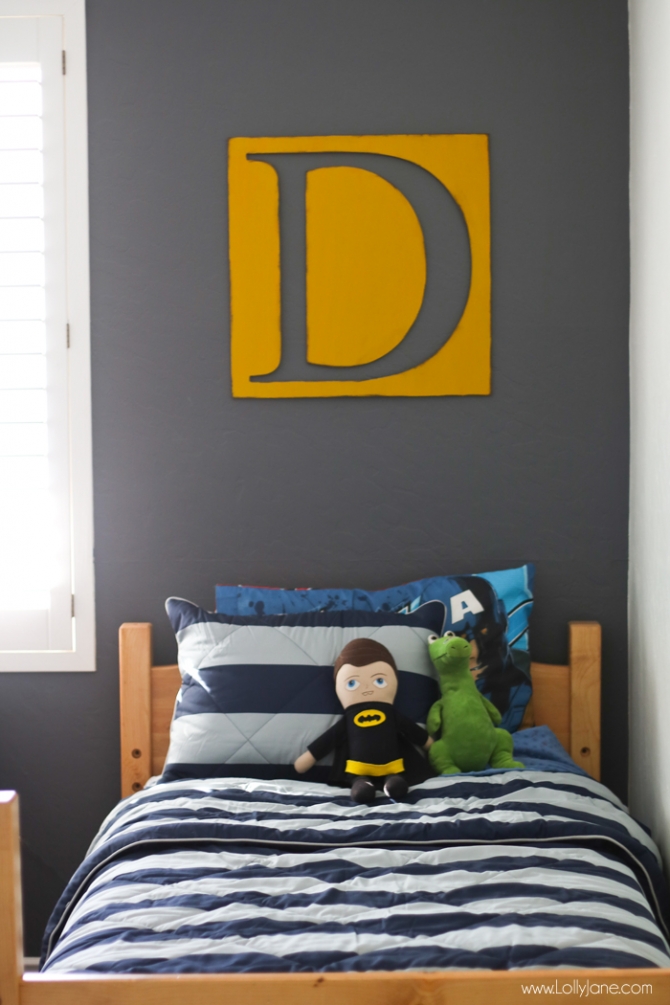 our new baby girl's nursery,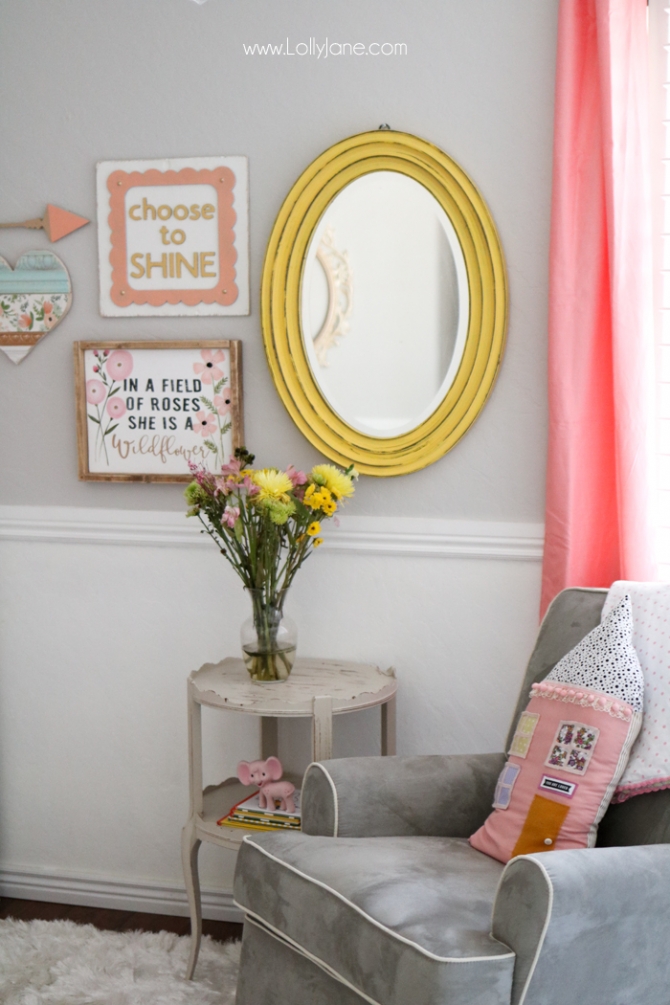 and my older boy's shared vintage industrial bedroom.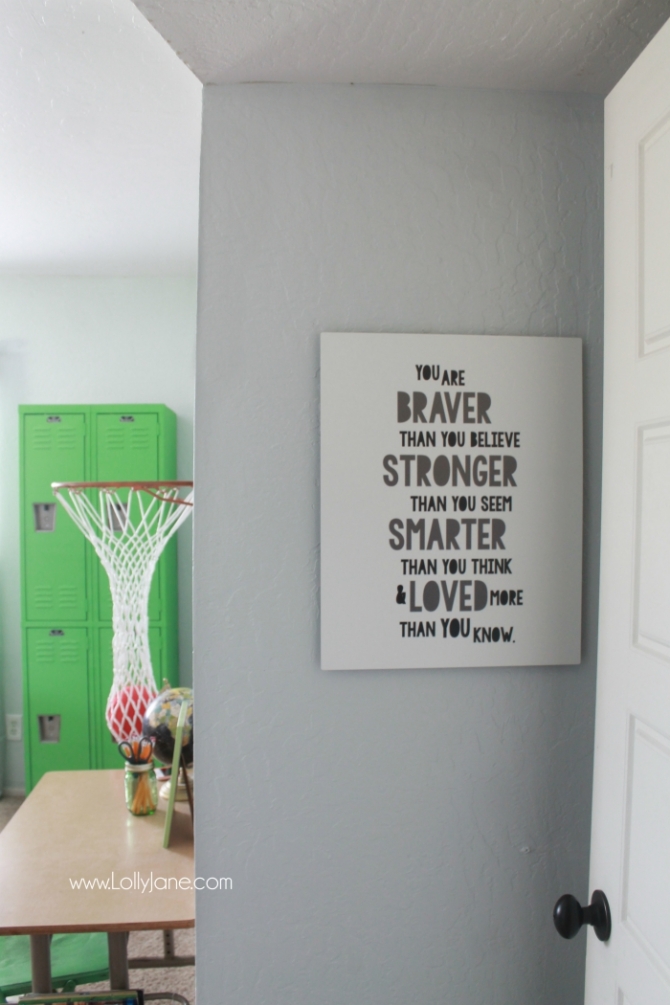 FREE EMAIL COURSE
5 Low Cost Tricks to Make Your House Look Like $1 Million
It's Lolly Jane's 5 FAVORITE Tricks to spruce up your space affordably.

Don't miss these!