vintage industrial boys room
My sons share a bedroom and my older one has been begging for his own space. He loves his little bro (most of the time) but is a neat freak and his little brother is the opposite. When they went to Utah for a week this summer to visit their grandparents, I quickly made over their room. I started with paint and linens and knew I wanted very little decor because a.) they're boys and don't care (lol) and b.) one of their requested items was a basketball hoop and with the hoop comes flying balls to possibly break things. I'm so happy with the final result and super thrilled with Shutterfly's personalized touches to finish off this space.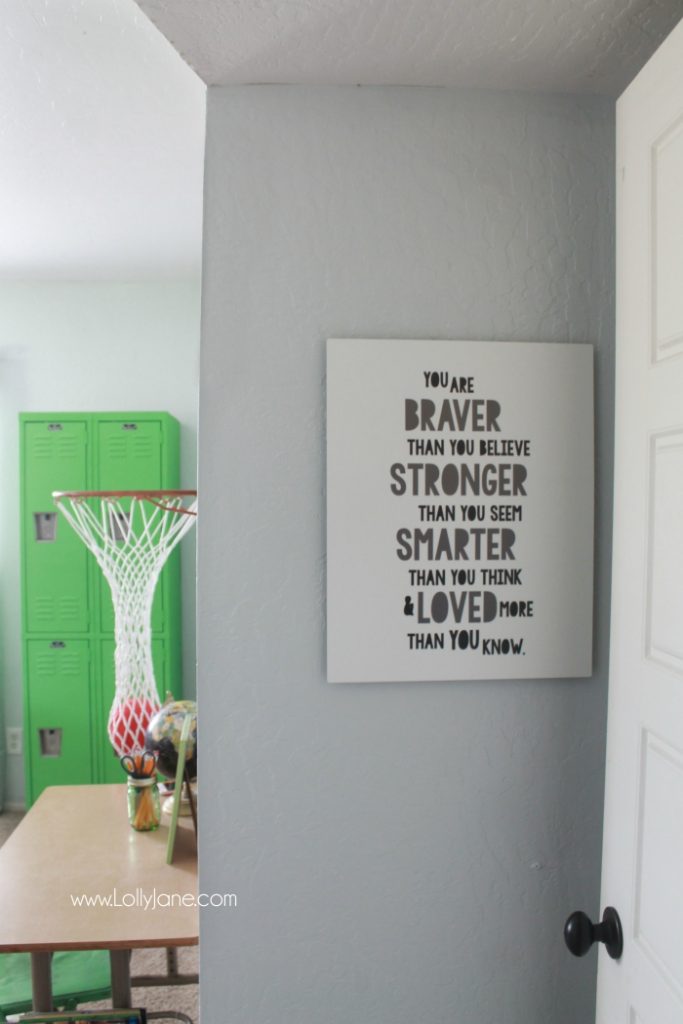 >>Download the free print HERE // and another B&W version HERE
Here's the younger son's side of the room. He likes dinosaurs, unlike his sports-loving brother. I used the same duvet but bought like-colored sheets with their preferred styles to keep it custom for them.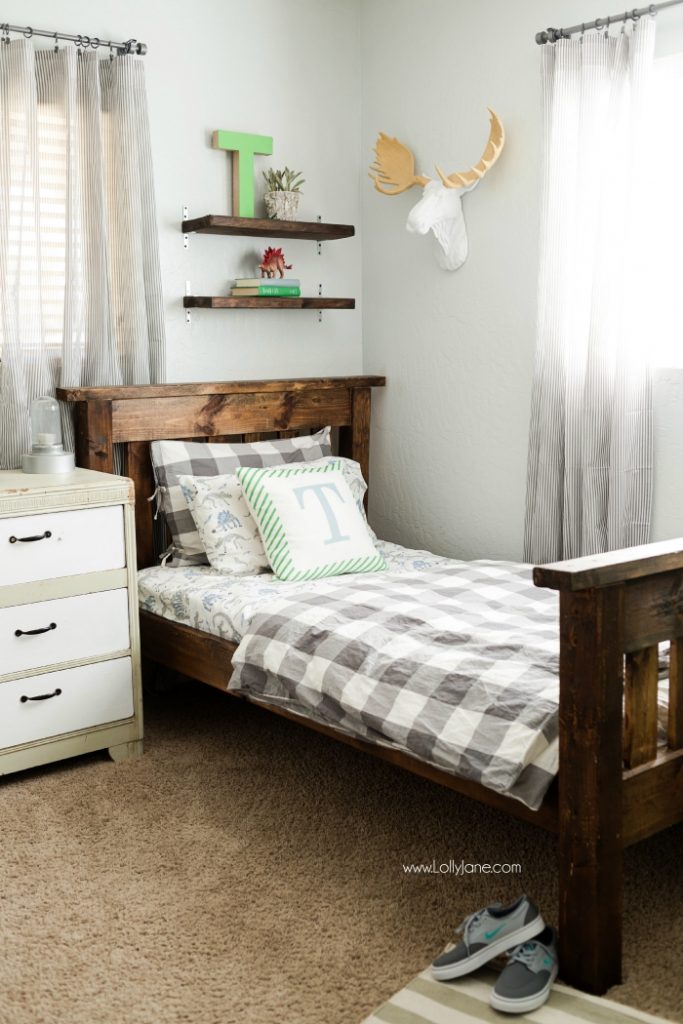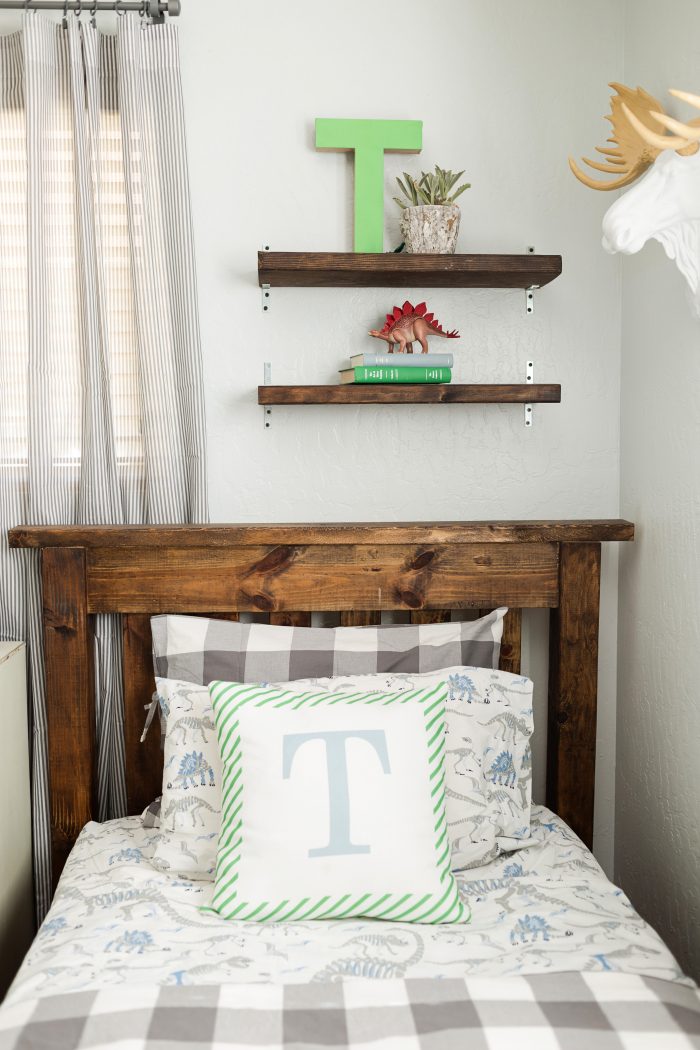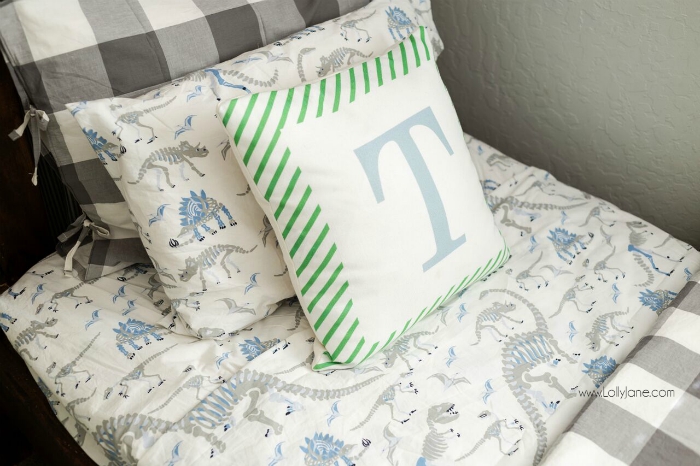 I love the custom monogram pillows. I was looking for some accents to add more green into their space since it's both of their favorite colors. The subtle striped outline was perfect!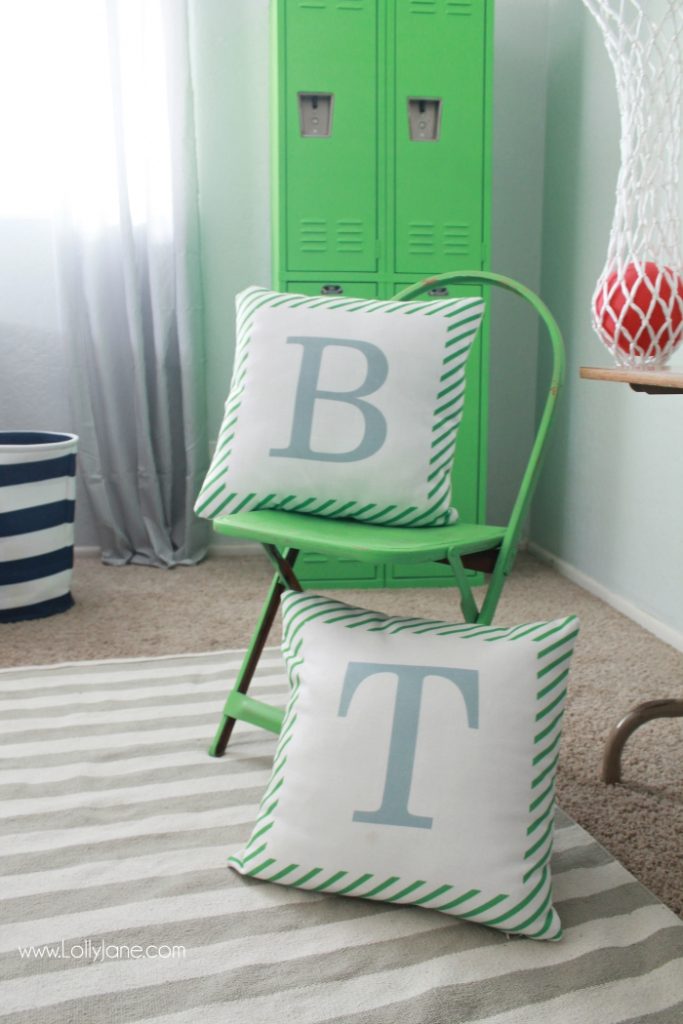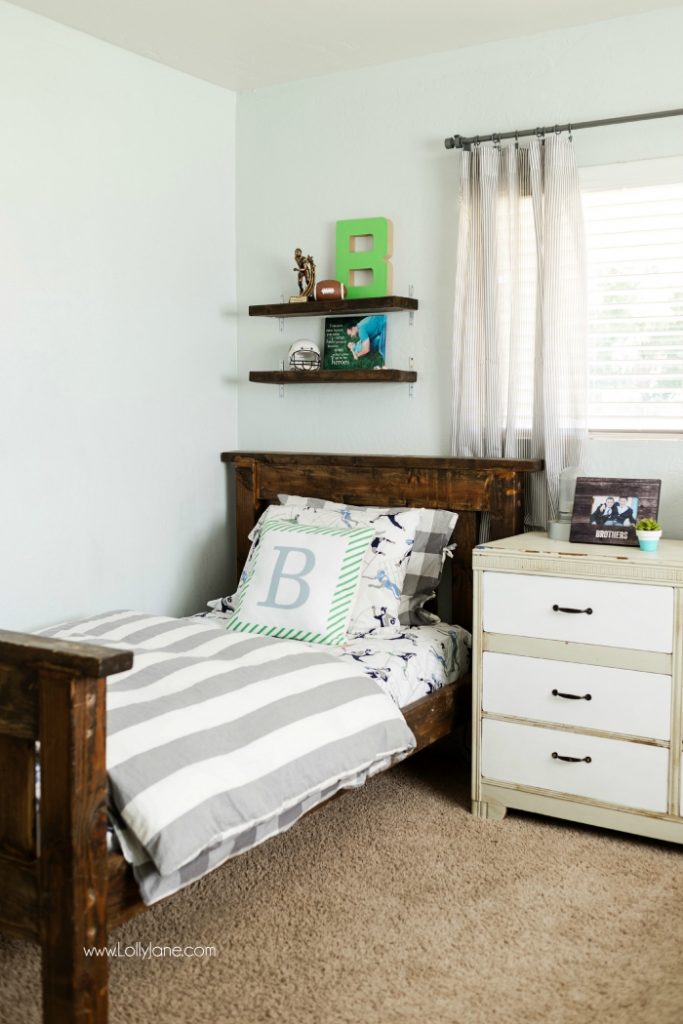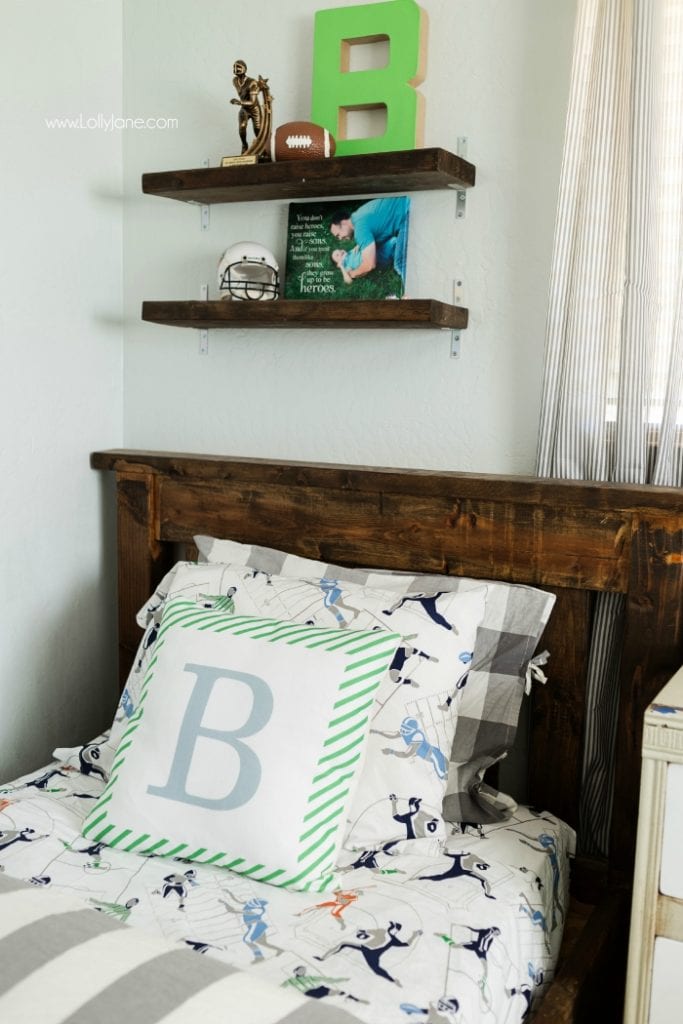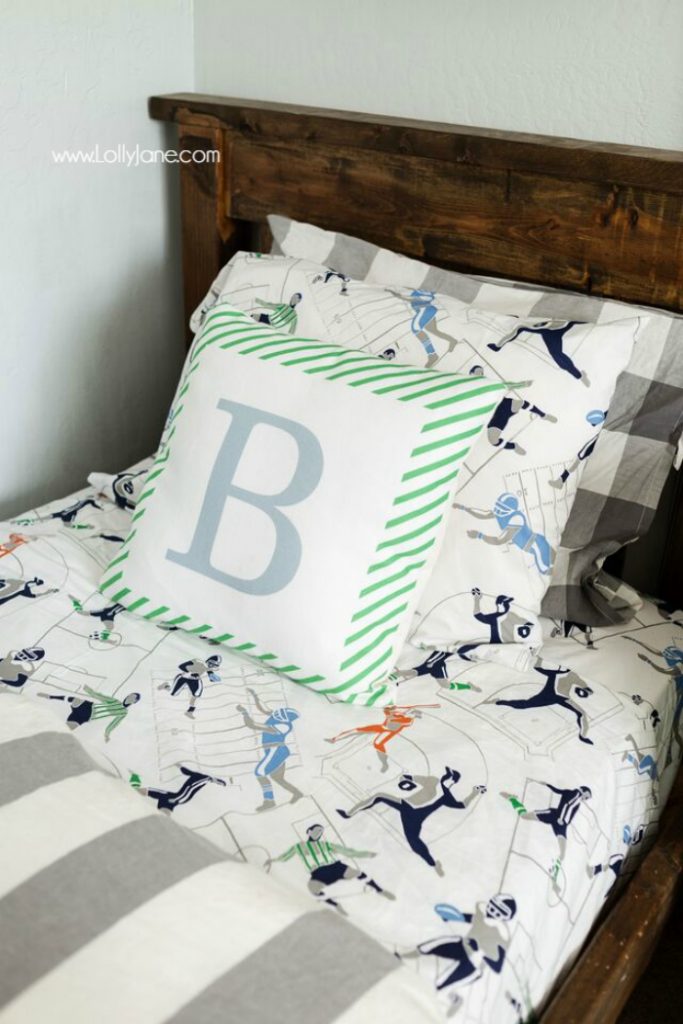 I had my sons' pictures taken last winter and love this shot of them together. The personalized frame was the perfect touch for their shared dresser. I created BROTHERS for the frame and will keep it updated with their annual picture. How fun for them to look back in the future to see how much they change every year.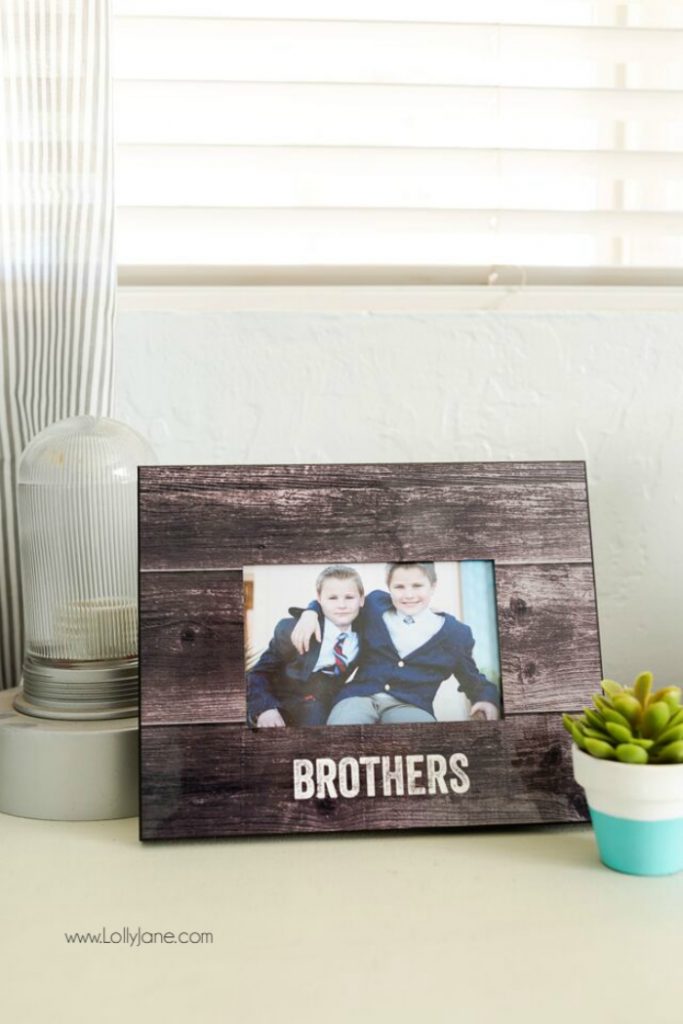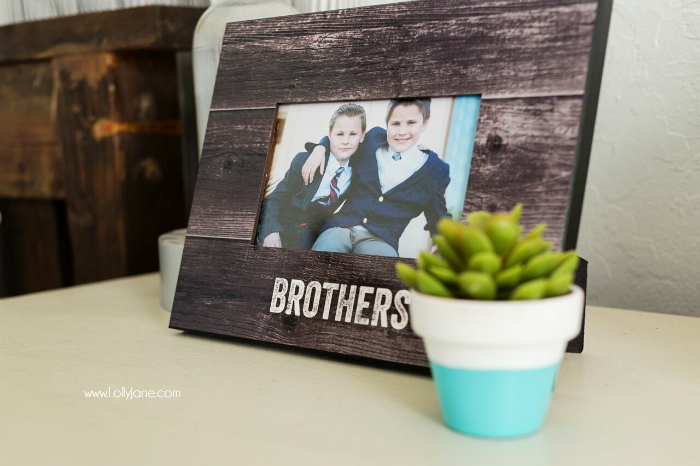 The basketball hoop is a favorite addition. Several times I've caught them talking and shooting hoops late after bedtime. I grabbed the heavy foam balls instead of mini basketballs so they're heavy enough to shoot but light enough they don't damage anything.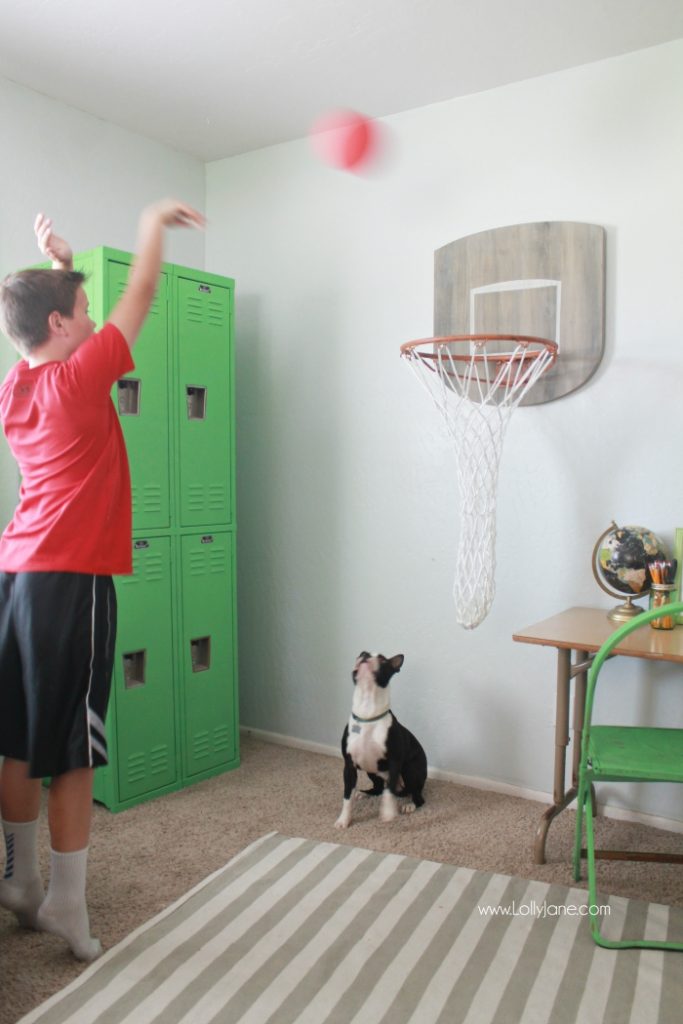 We're happy with how this room turned out; inexpensive changes made a huge difference for my boys, and I'm hoping the clean factor stays and they can bond in their new space.
Photography via our talented friend, Michelle Herrick. If you're a local, call her, in the meantime visit her blog.
Big thanks to Shutterfly for helping to accessorize our space! This post was sponsored by Shutterfly through their partnership with POPSUGAR. While I was compensated by POPSUGAR to write a post about Shutterfly, all opinions are my own.