Easy wood monogram decor makeover
If you've been following us on our new Lolly Letters Instagram account (or even our LJB Instagram!) you'll have seen our fun wood cut out's we sold over the weekend at a local boutique here in Arizona… we have everything from arrows to cactus and sayings to shapes in our Etsy shop but today we're sharing an easy wood monogram decor makeover, perfect for my little boys room!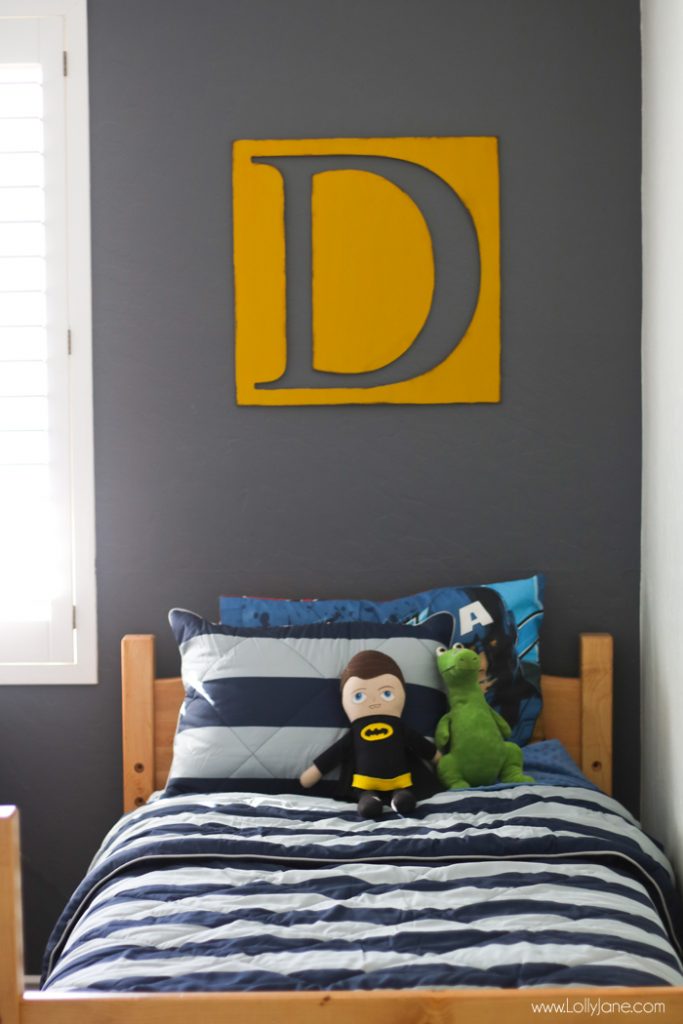 My 3 and 5 year old sons share a room with matching beds, bedding, and now matching GIANT wood monograms… well with different letters on them, of course. 😉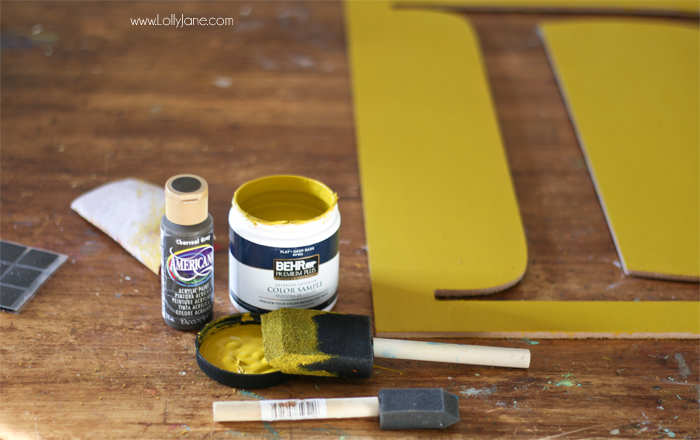 We cut our wood in any shape and size; this is a 32″ x 32″ huge letter D in Times New Roman font. To spruce it up I used:
Mustard yellow latex paint
Brown acrylic paint (to faux distress it)
Foam brush
Command velcro squares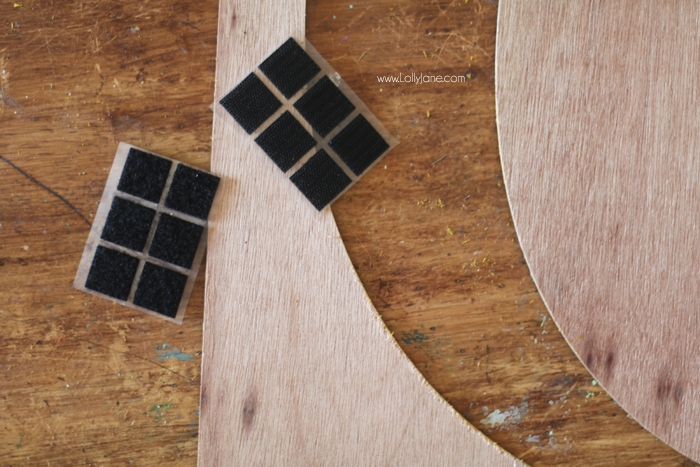 To make it over I simply brushed on 2 light coats of mustard yellow paint then, once dry, lightly added touches of brown paint in areas that I would normally sand. Because I used birch wood this time, the underneath color was lighter (as shown) and once sanded it wouldn't show as well as a dark wood.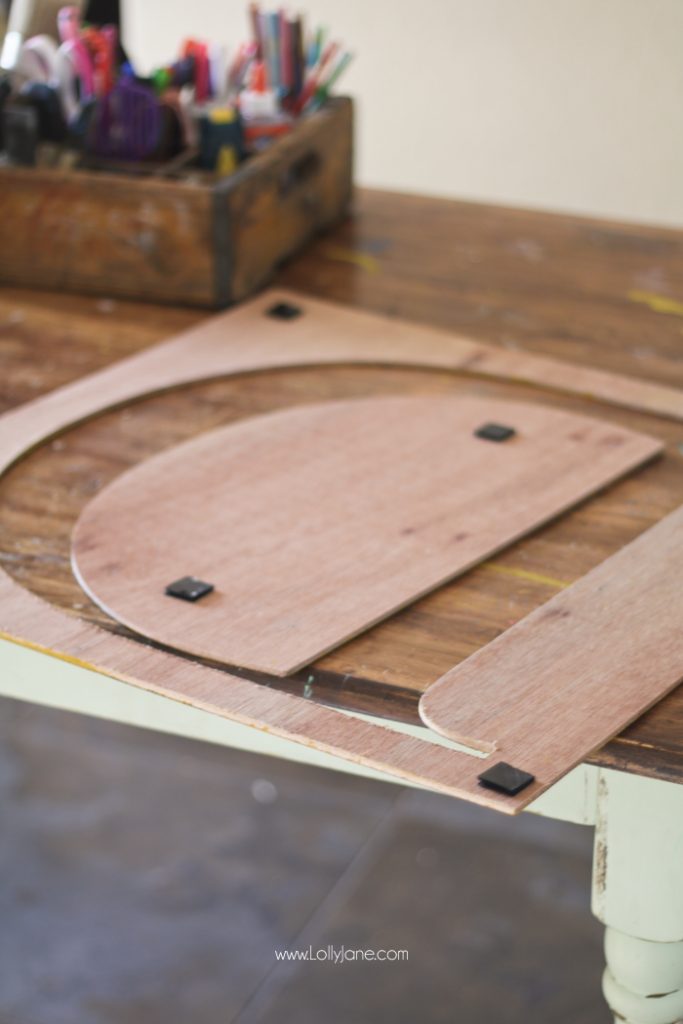 To hang it I simply peeled and attached the sticky velcro squares to the letter and slapped it on the wall. Easy peasy!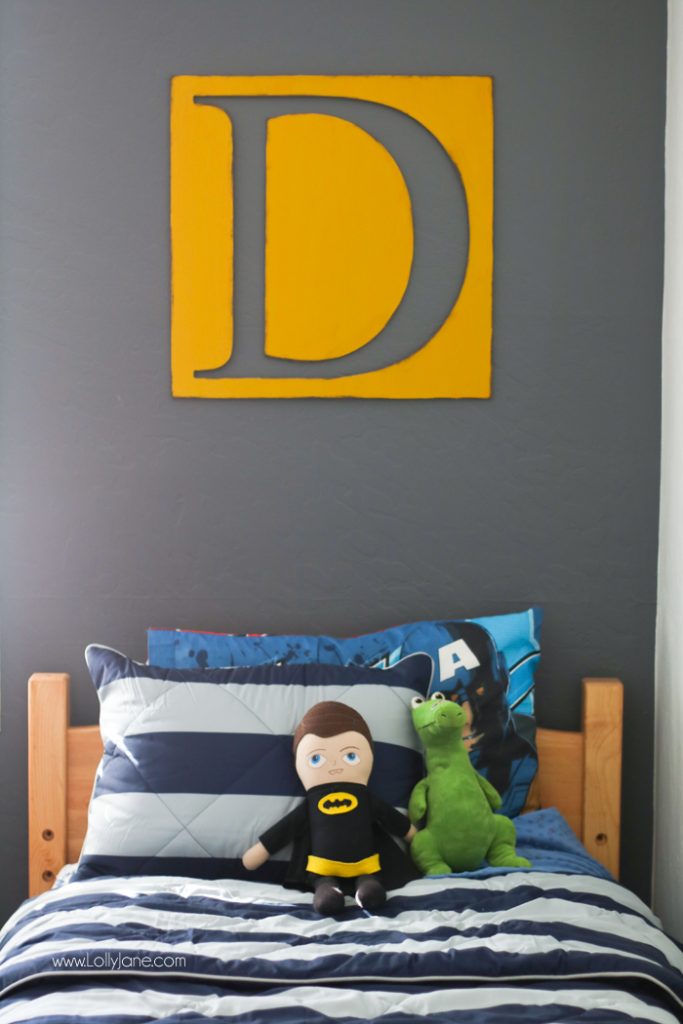 This huge monogram fills the space and makes an even bigger statement. I kind of love that my sons plush Batman matches his giant D, too cute! Here is my other sons letter K. Love them both!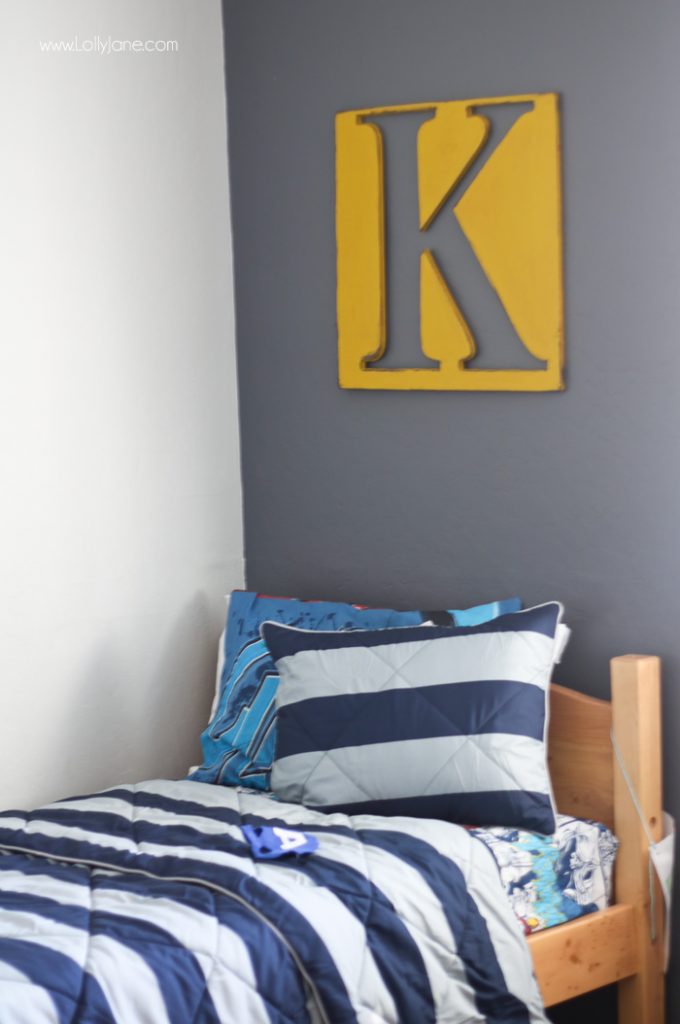 Can't wait to share the bed makeover coming SOON! To see some stellar furniture makeovers check out our Glossy Dresser that is currently in their space,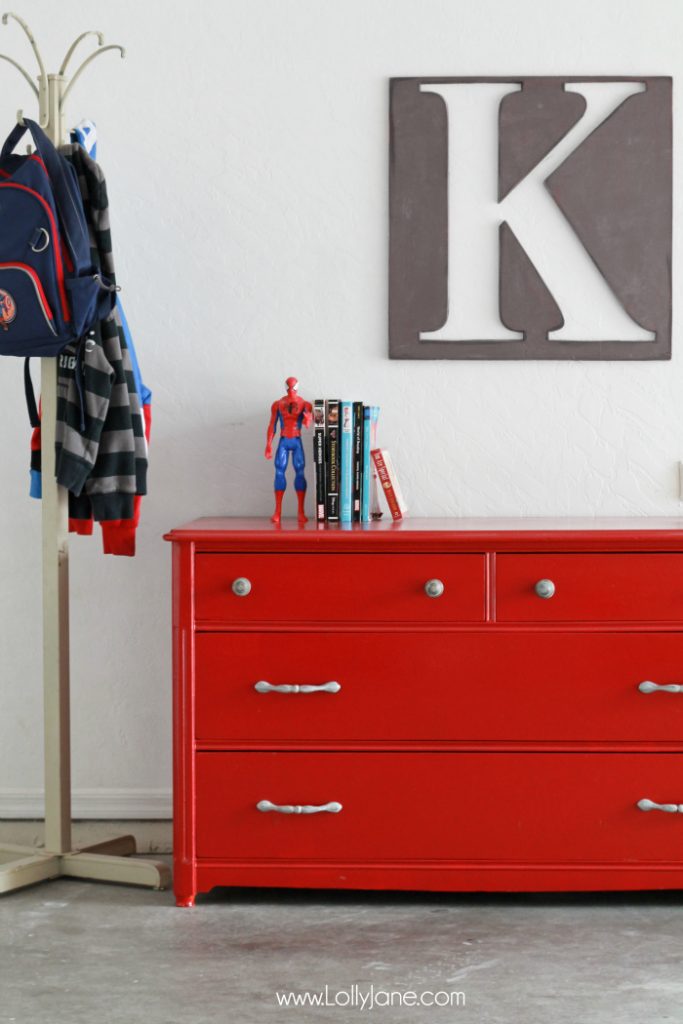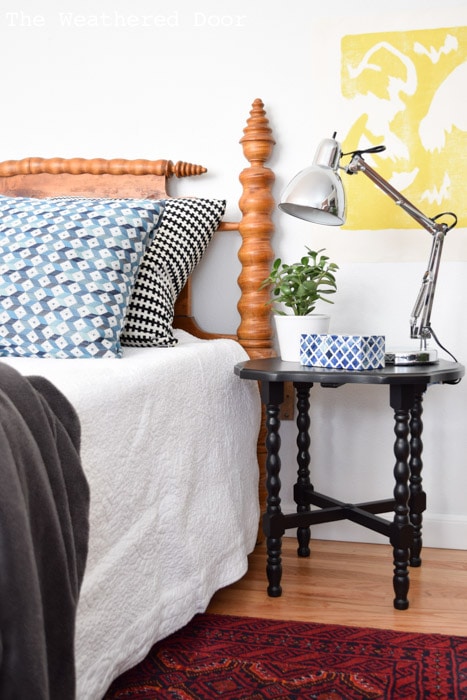 Children's Table + Chairs, and our popular Chalky Painted Chairs!