DIY Mason Jar Bathroom Storage
I've made a little progress on my bathroom makeover this week! I really wanted a functional way for my kids to keep their toothbrushes clean and have little toothpaste waste as possible. I've seen Mason Jar Storage all over blogland and Pinterest, I have no clue where the original source came from but whoever it was, genius. I now have adequate bathroom storage for my little one's toothbrushes since I ripped out the ugly medicine cabinet! Such attractive mason jar bathroom storage!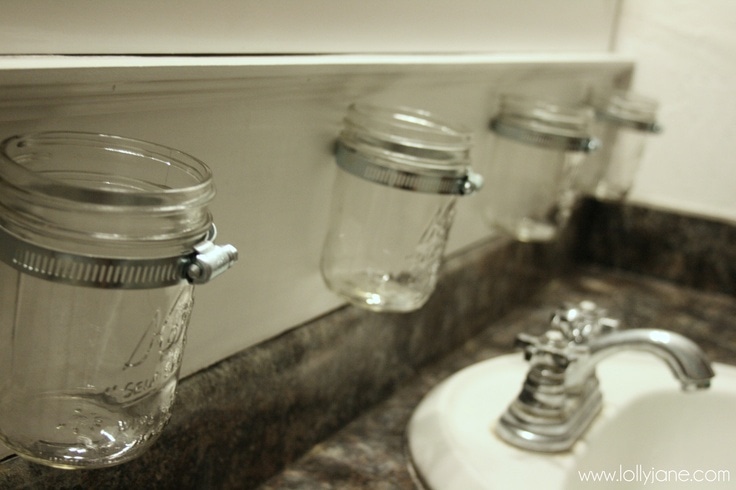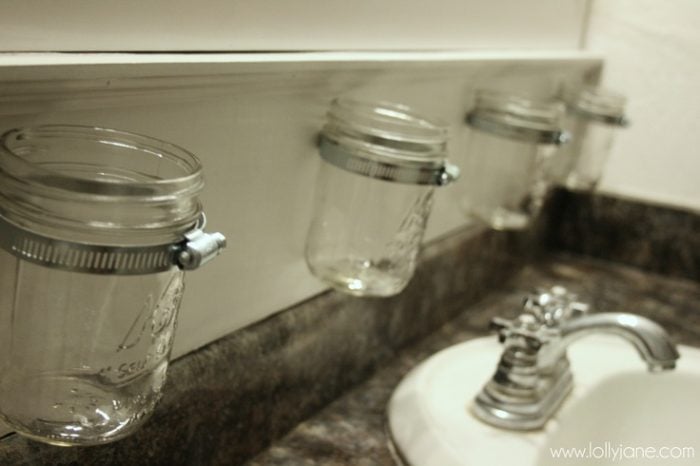 This was an easy project, I did it without the help of my hubby. I purchased 4 hose clamps from Lowe's ($1.20/each found in the A/C dept). I hammered a hole into the center of each backside then used a drill bit to open them up a little more. After marking them each a foot apart on my board, I screwed them into the board and tightened a mason jar into each one. I used a Kerr jar because its lip let's it hang securely. A Ball brand jar would have to rely on it being tightened around the middle of the jar and I'm not confident it wouldn't slip and break.
Pretty easy, right? Love it!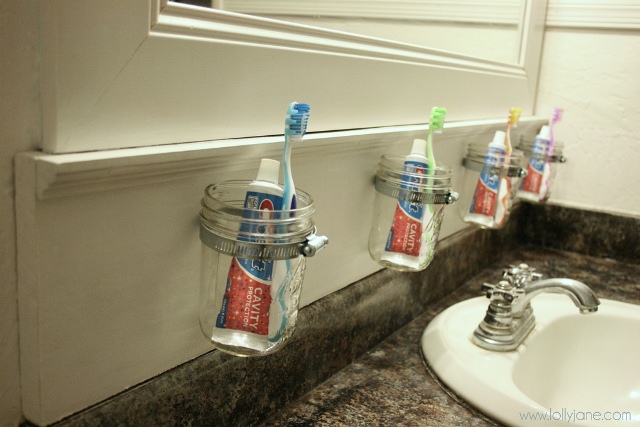 I still have a lot more work to do but this has been a lifesaver! It's been a week and we haven't had any toothpaste all over the place. I think because I splurged at the dollar store and spent $4 on each kiddo's own toothpaste holder, they take pride in it and actually *gasp!* put the lid back on!! That's a mama's dream come true 😉
Tell me, where would YOU utilize this awesome mason jar trick? PLEASE PIN so your friends can organize too!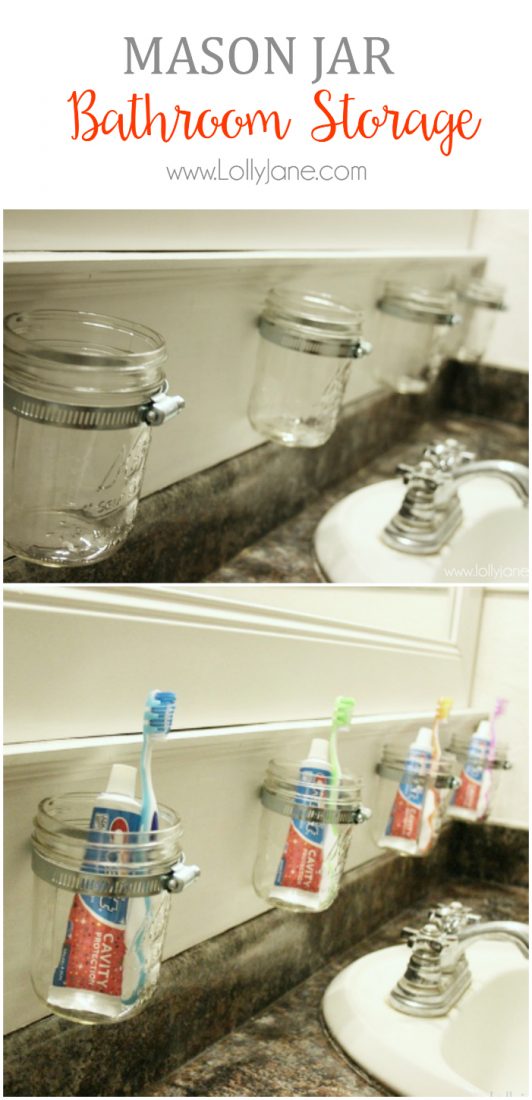 Be sure to visit ALL of our TUTORIALS, home improvement projects and DIY ideas like our craft room,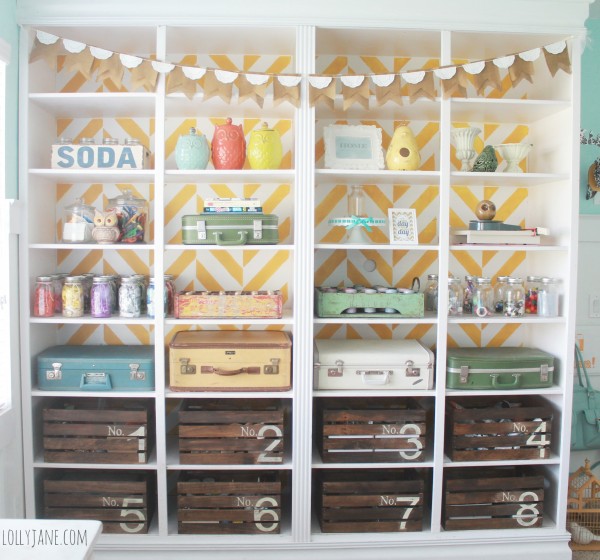 our DIY Christmas card holder which is a great year round paper organizer too,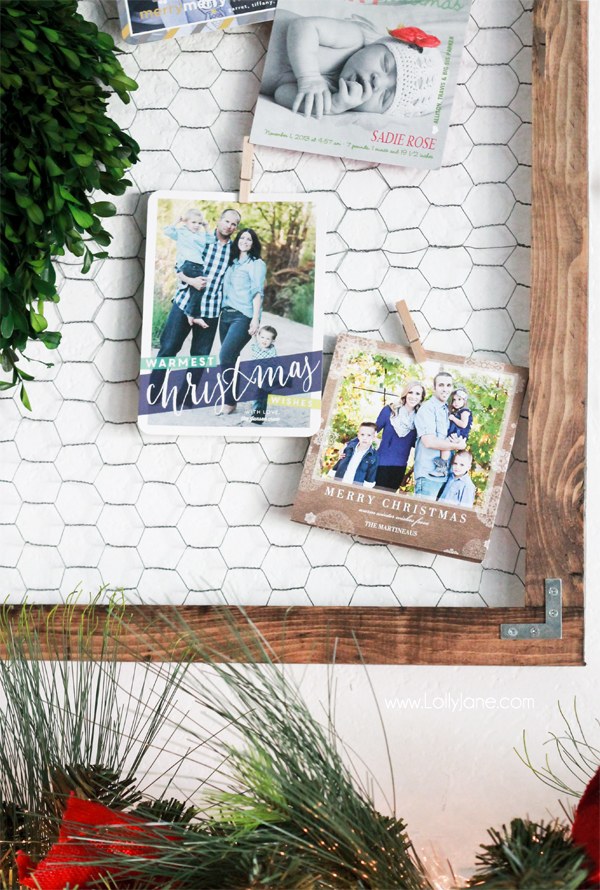 and how to chalkboard ANYTHING in ANY color!