Baby girl nursery gallery wall
Lately I've been waking up to little noises in the bassinet next to our bed and peek in to see the sweetest 7 week old you'll ever meet.. and want to pinch myself because our baby girl is finally here! Although she's only sleeping in her nursery during the day, it's so fun to get her dressed, change her diaper, lotion her up after a warm bath, read stories on the rocker and feed her in there. It's a happy little space for a happy little baby girl!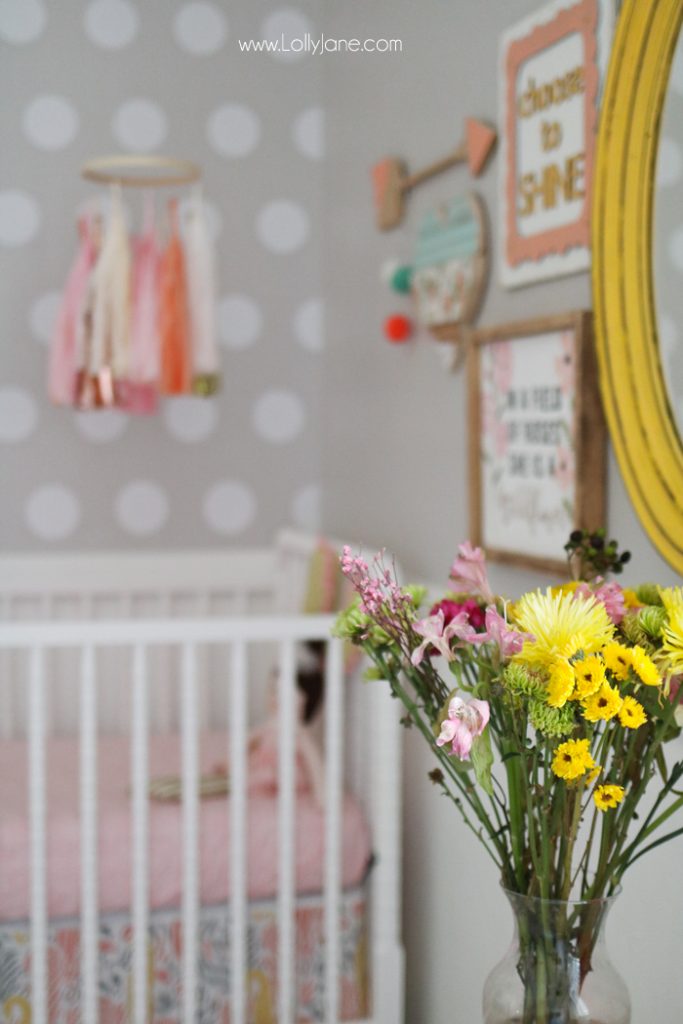 Because I'm back to myself physically, I finally have the energy to put the final touches in her room. For too many weeks there's been a pile of cuteness on the floor waiting for me to display it!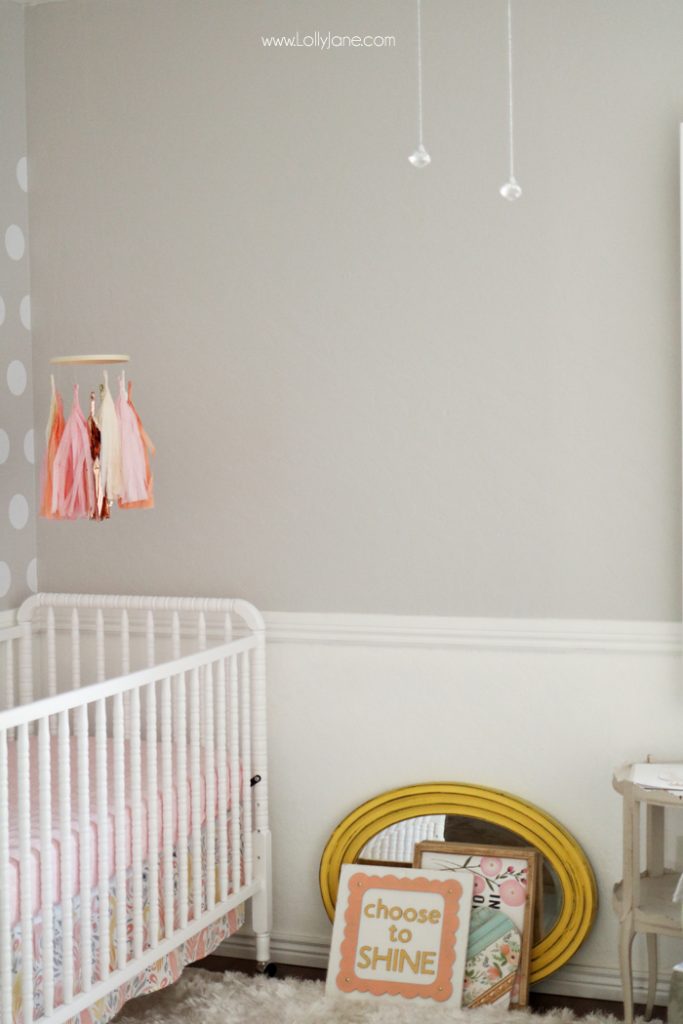 Annika is used to being close to me and I can get more done with her strapped to me than constantly picking her up to soothe her or lay her back down for the 12398th nap that day so I put my Nesting Days carrier on and started hanging decor! >>>psst! Giveaway for a carrier on Instagram coming SOON, follow along so you don't miss out!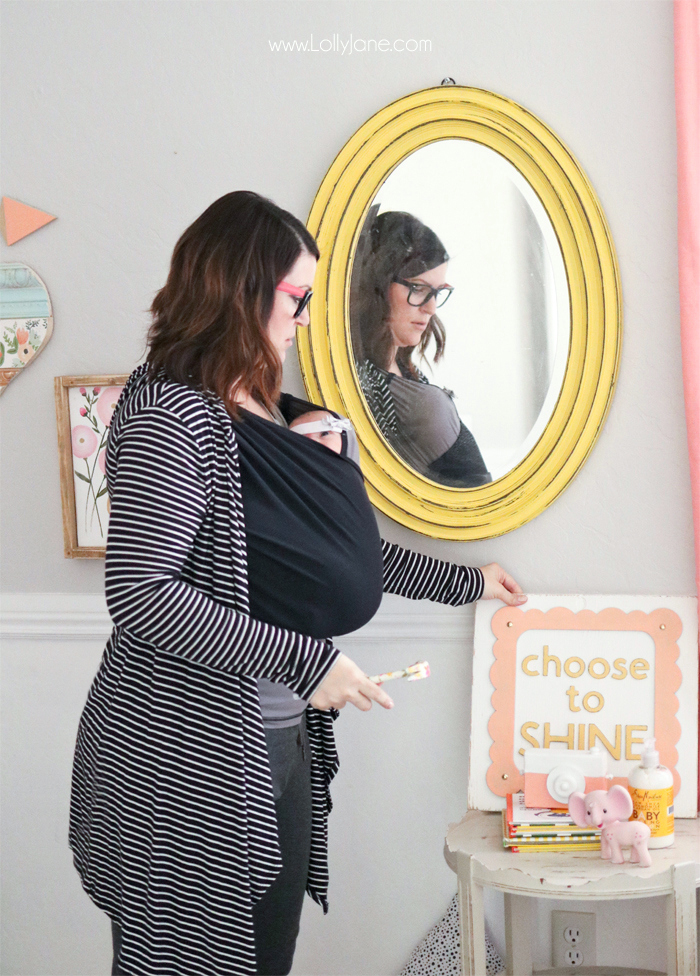 I love that it pulls over and like a t-shirt and I can slip her in in a matter of seconds without any confusing wraps and get on our merry little way! Being hands free is a must for me as I have 2 older kids to tend to at the same time as the baby, and keep up on my homemaking tasks. The other day I was able to nurse and vacuum at the same time while wearing my Nesting Days carrier! I got the ultimate mother-baby bonding experience while multitasking. Pretty dang awesome.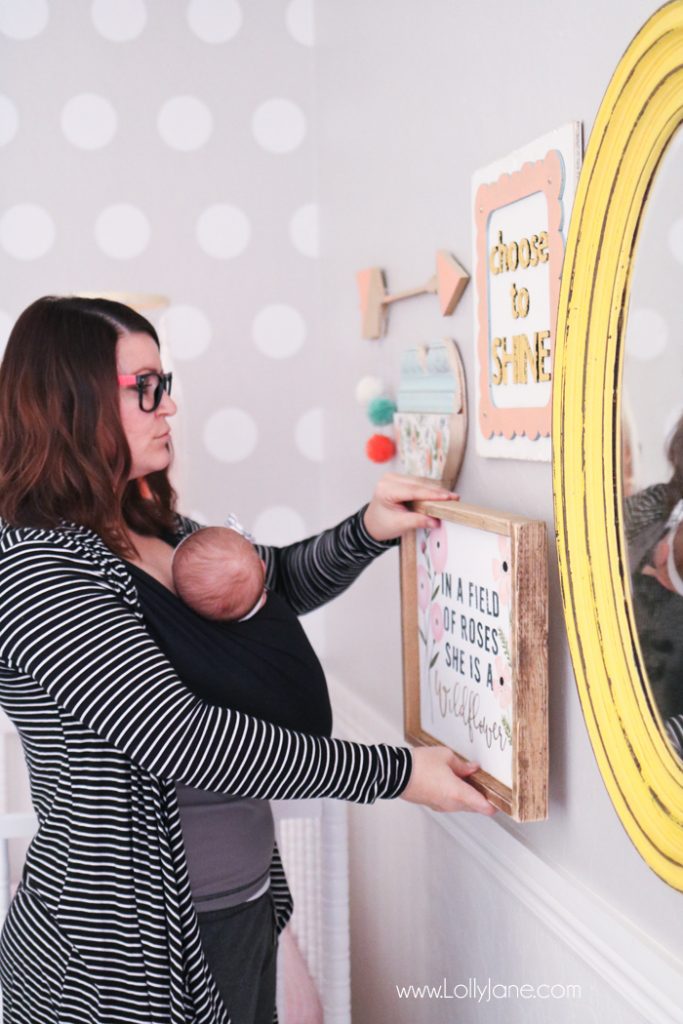 Nesting Days is the first all-in-one newborn carrier and postpartum body shaper that hold babies 8 to 18 pounds, skin-to-skin, hands free, in the safest place possible, next to your heart. And, it's comfortable for both of us. Annika always falls asleep in a short time after snuggling in… isn't her sleepy little face so cute? 🙂
(I know it's hard to see from this angle but HERE is a better pic of what it looks like from a front view.)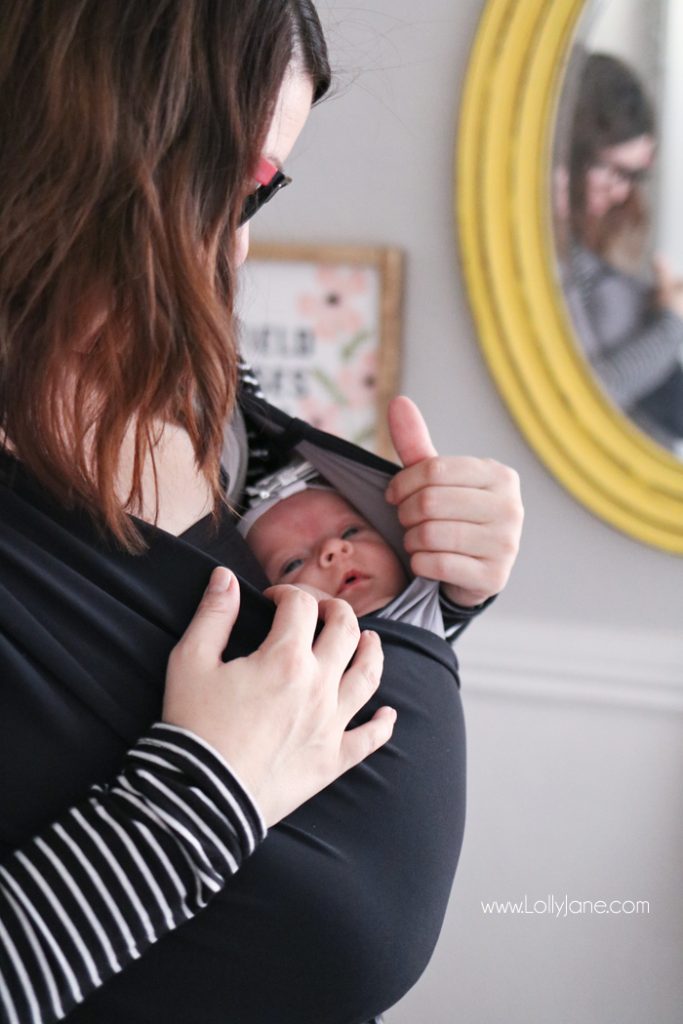 Anyway, this wall! Eek, I love it so far! I am planning to add a photo or two from her precious newborn sesh and maybe cut a giant letter A and fill it with fake flowers. We'll see. 🙂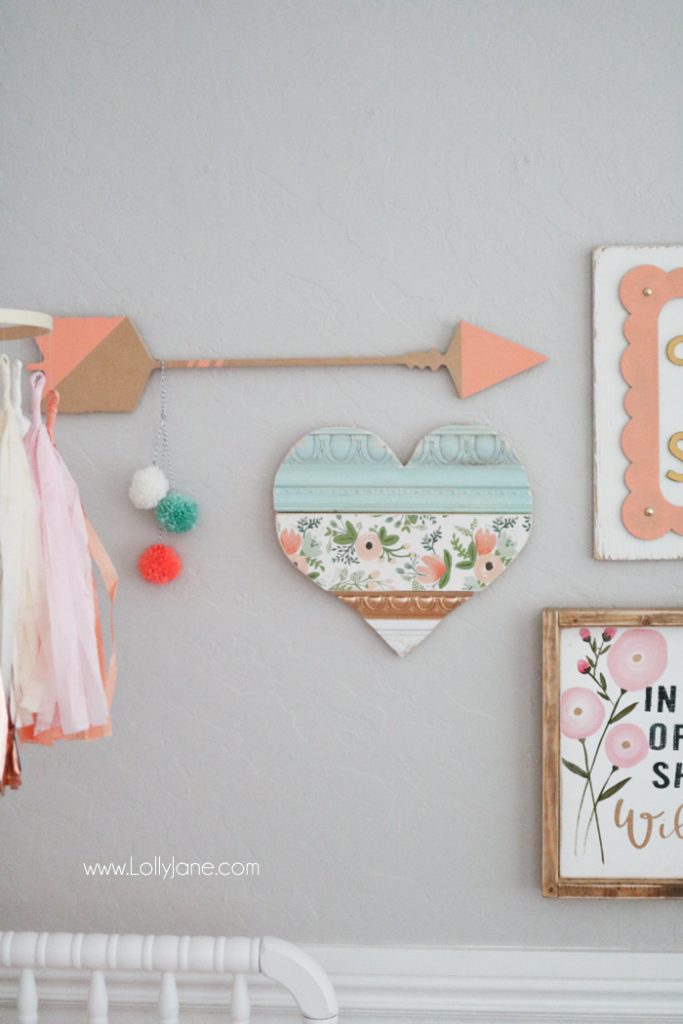 For now, I paired an arrow from our shop with a few of my favorite shops + thrifted items to pull the space together.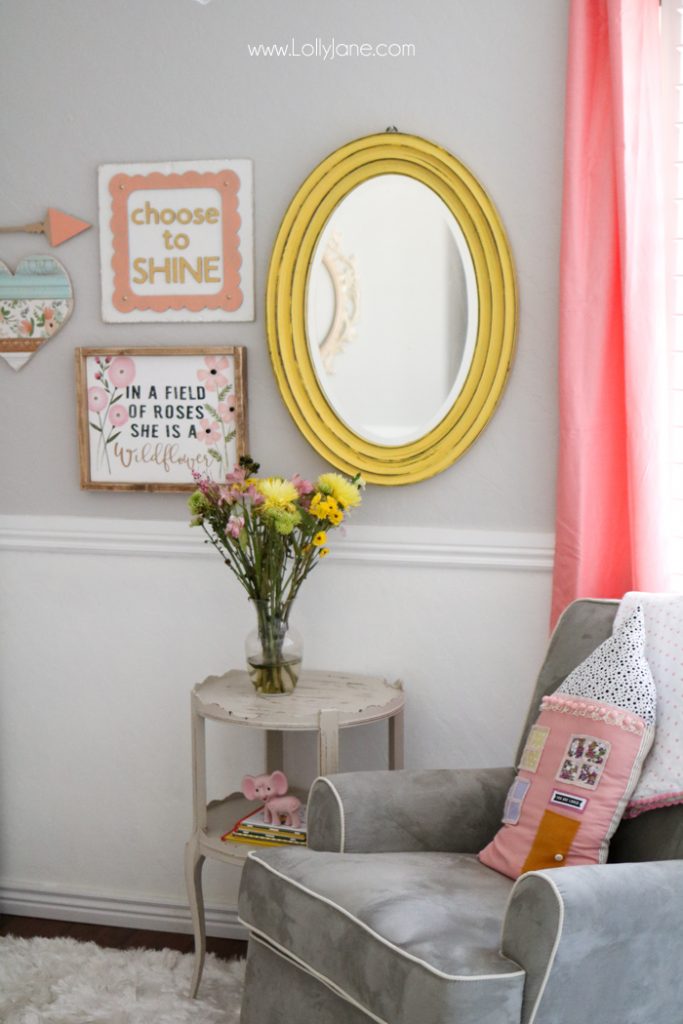 These fresh flowers were left over from her baby blessing a few weeks ago but I like the idea of having them in there to perk up the space. Well, until she can stand on furniture and tip them over, anyway! 😉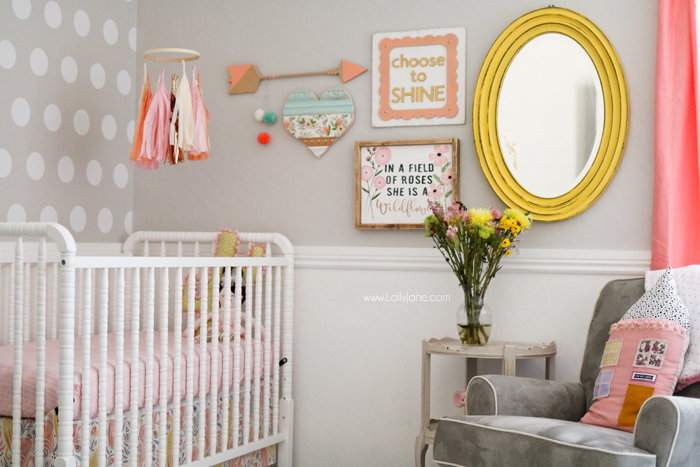 A little sneak peek at my 3.5 week old's nursery… ???? Love how it's coming together // tap for sources
Source list: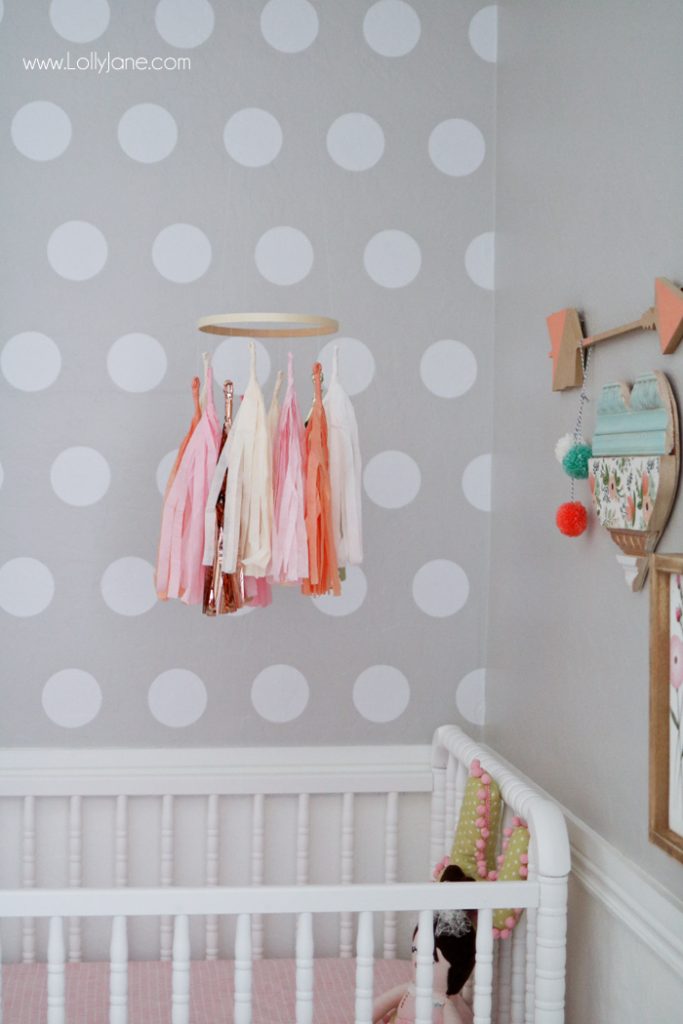 Explore more of our favorites…