boys bedroom decor number sign
Numbers are SO popular right now in BlogLand and we just 
♥
this look.  This little boy's magic number is 15 and it is just PERFET for his baseball theme'd room.  Love this boys bedroom decor number sign.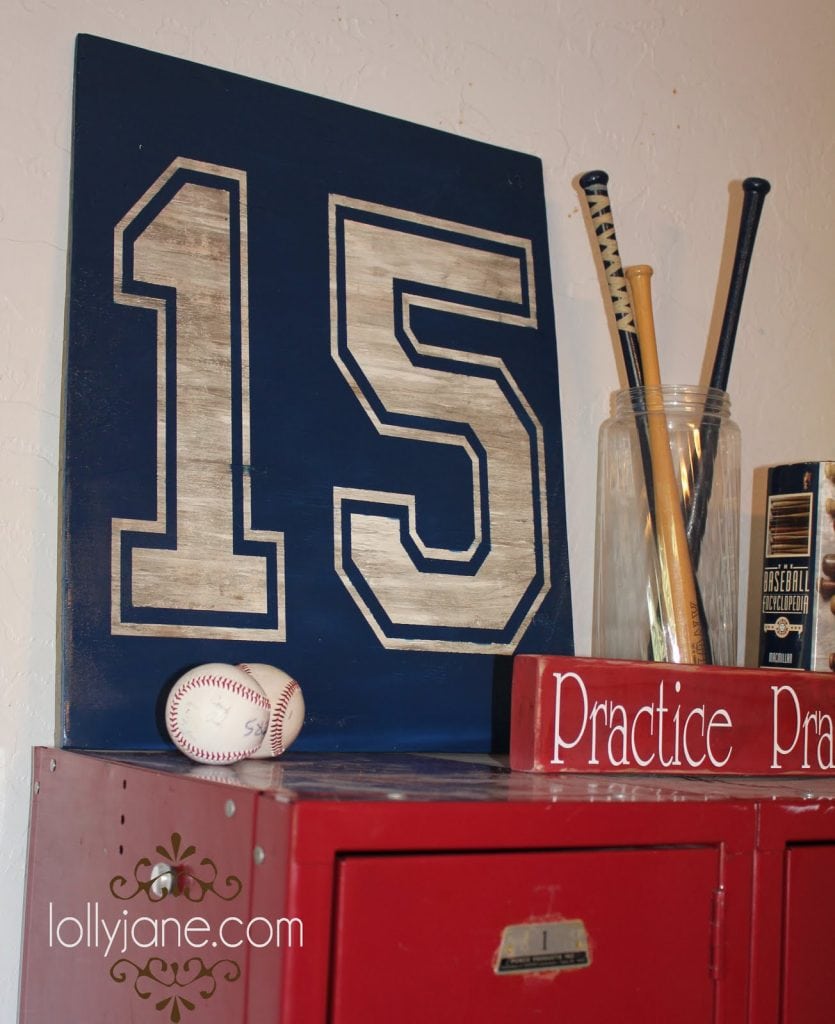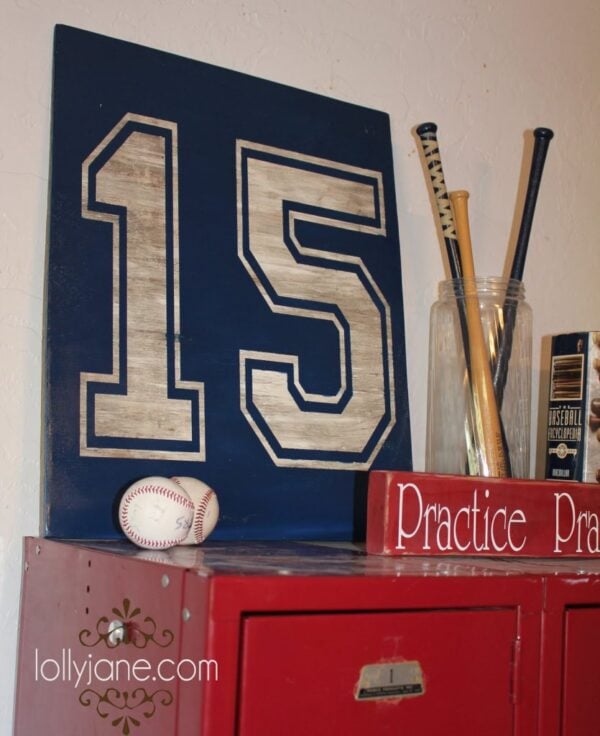 Here is how you can make your own athlete's number sign:
Whitewashed a piece of crappy plywood in gray's

Cut it to size (18″ x 24″)

Applied the vinyl as a stencil (in Varsity font)

Painted it the color of choice

Peeled the stencil off to reveal the whitewash numbers

Displayed with coordinating baseball items.
 Now go make your own 🙂