Easy Fall Porch Decoration Ideas
Decorating your porch for fall can be easy, you just need a few staples to transform it for any season or holiday!
Easy Fall Porch Decoration Ideas
Another fall on my porch and it never gets old seeing the aqua exterior with plump Cinderella style pumpkins in front of it! ?? Today we're sharing our easy fall porch decoration ideas that won't break the bank!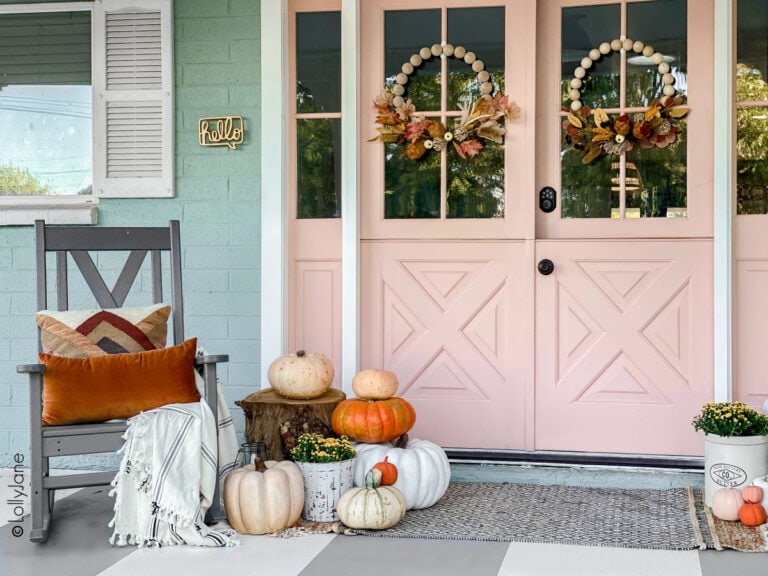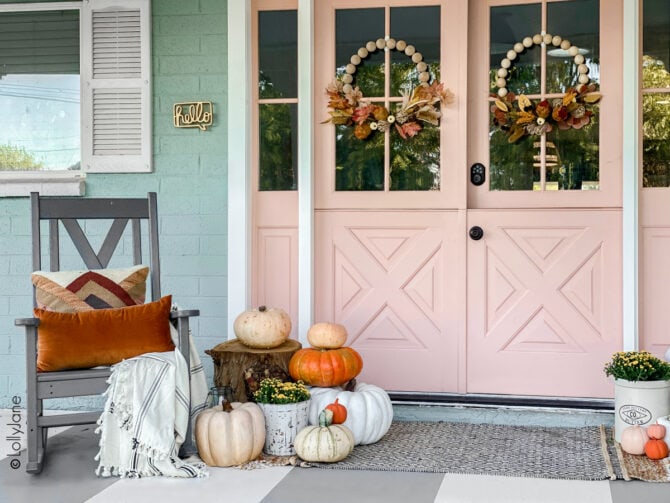 Easy Fall Porch DIY Ideas
We are no strangers to easy Fall Porch DIY'ing… take a quick peek at some of our favorite autumn tutorials, like our latest fall split wood bead wreath, (pictured!)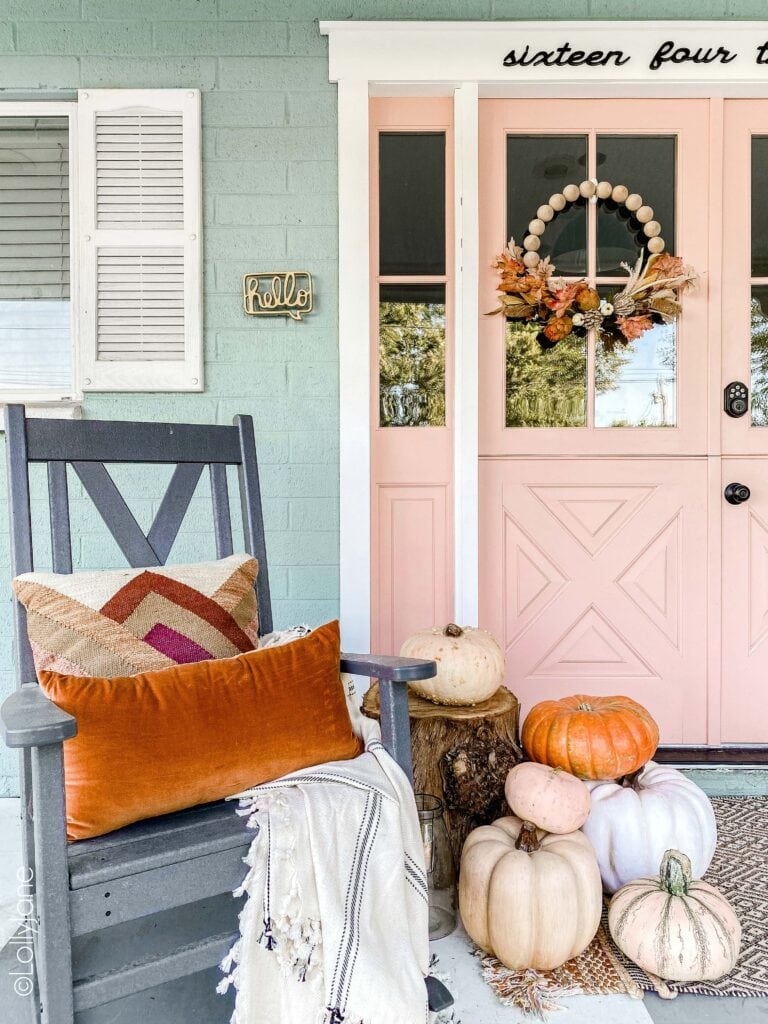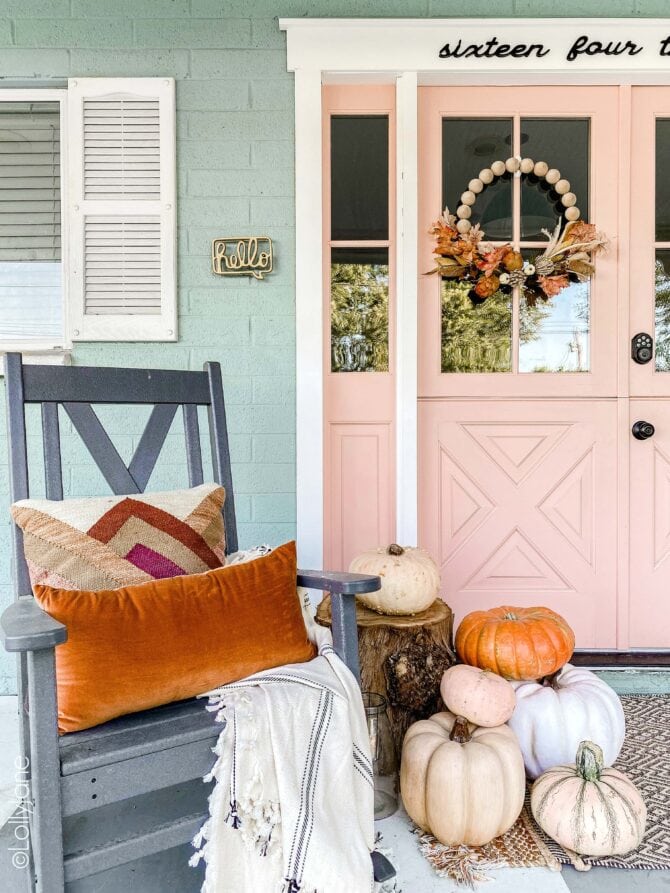 Decorating your porch for any season or holiday
Shop your house first. Browse your home for an extra chair, side table, excess crocks or baskets and gather them together.
Create a seating area. Place a chair, stool or bench near the door to create instant cozy. Spruce it up with a throw blanket and pillow or two.
Side table. Instead of shopping, use an old stump (many tree removal companies will give you one for a steal or free if you ask for their leftovers) then top with fall items like a lantern, mums in a bucket or pumpkin(s).
Accessorize. Next, throw down a rug in front of you door and hang a wreath from the front door. No wreath? No problem. Gather leafy stems from your favorite tree and tie with an autumn colored ribbon then hang.
Pumpkins, gourds and mums, oh my! Finally, pile real or fake pumpkins (or a combination as seen here) around your side table or stump and set mums in a crock, basket or bucket. This will be the finishing touch that ties all of your easy fall porch decoration ideas together!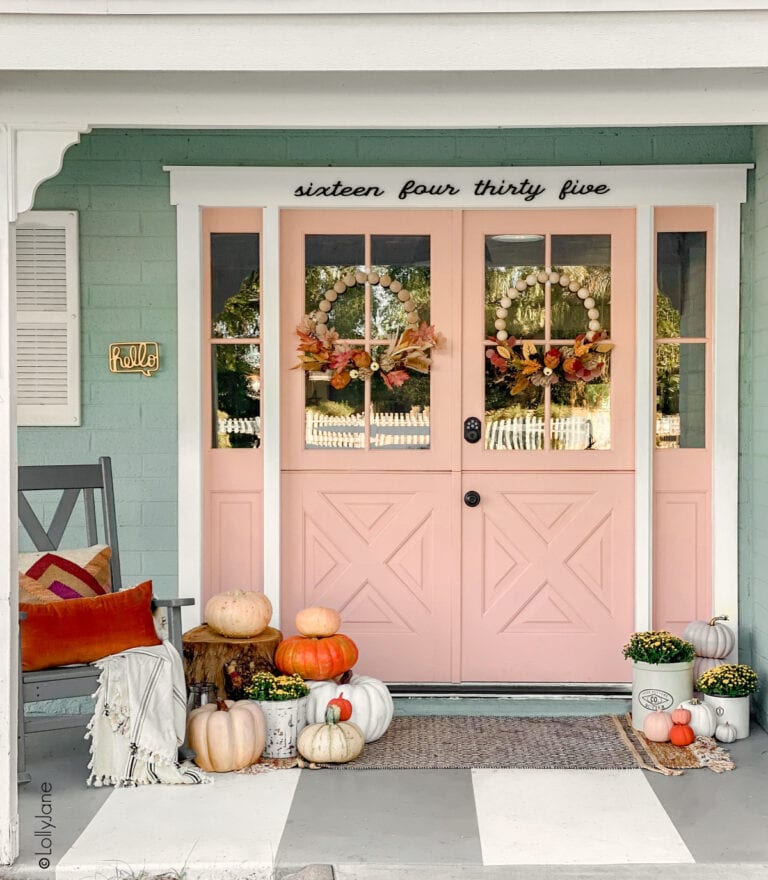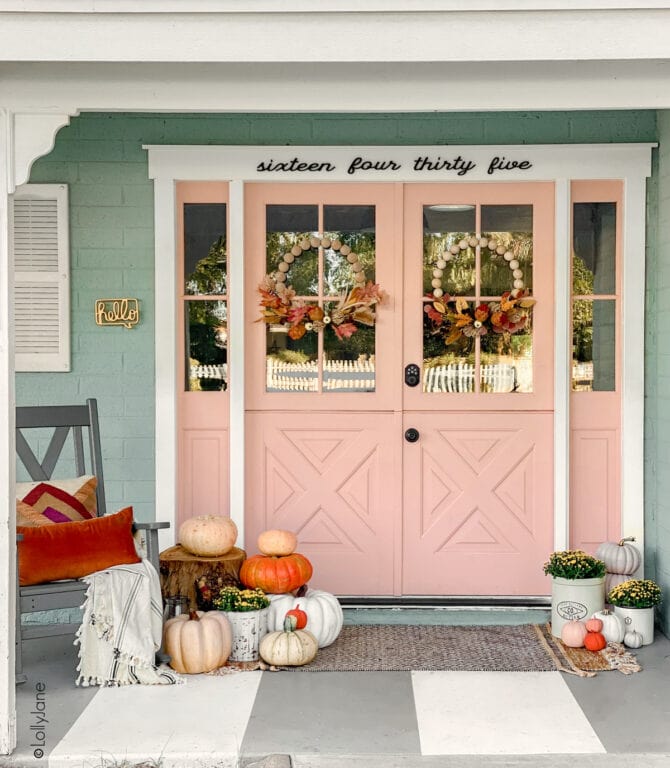 Easy Fall Porch Decoration Ideas
Every year we pose with pumpkins for a picture in front of Kelli's doors. It's been fun to see the changes to her porch every season but spoiler alert: the doors may be new but the rocker, rug and faux pumpkins were all recycled from last year. Budget win! When you have decor staples, it's easy to simply reuse them and swap out inexpensive items like throw pillows for different holidays instead of starting from scratch each year. 😉 Do YOU have any easy fall porch decoration ideas? Tell us in the comments!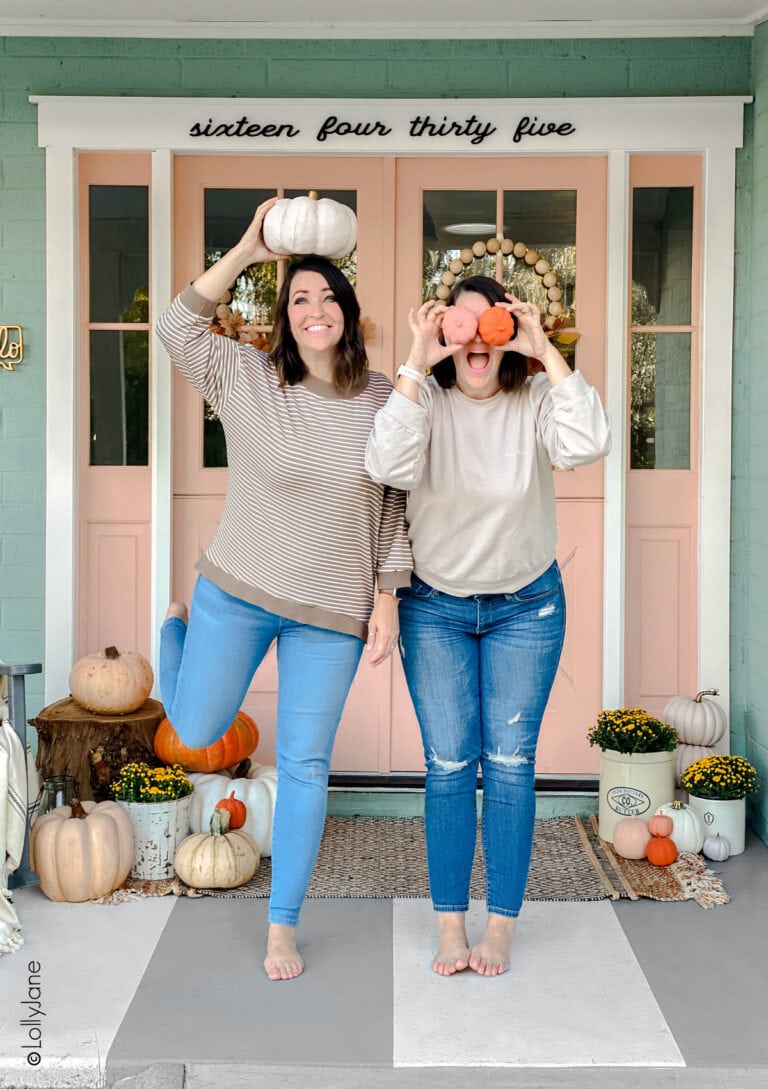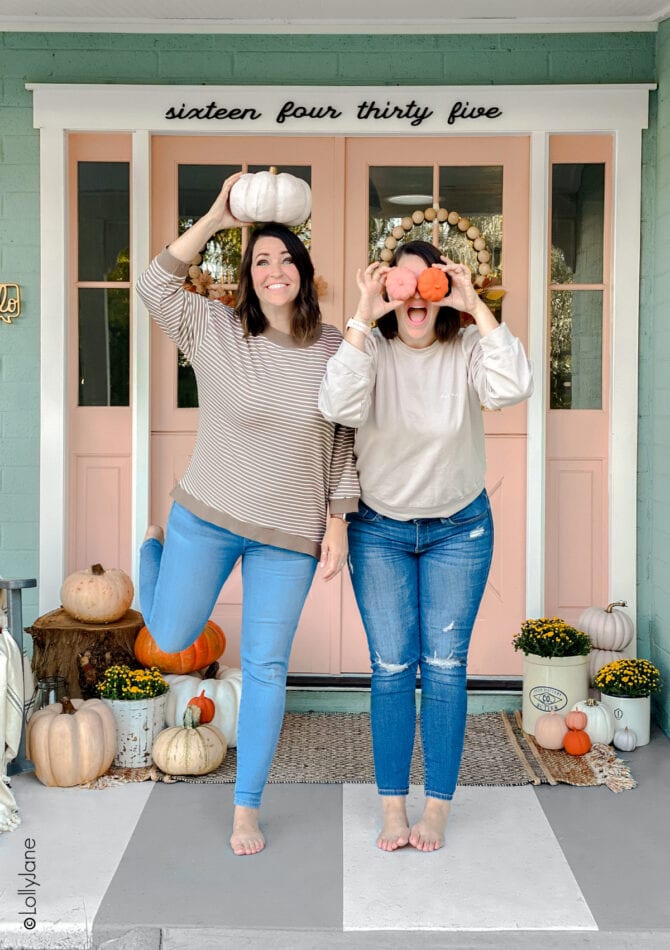 Other Fall Decor Posts You'll Love:
Looking for even more fall decorating ideas? Be sure to check out the following posts by clicking the post title below.
We'd LOVE to have you follow along with our DIY successes & fails! Plus, our live fave home decor finds along the way:
*disclosure: some affiliate links used.