scallop wooden trim tutorial | closet makeover
My 5 year old's room has been on t0-do list for years. And that is when I started it..years ago! Poor girl! She's had gray blank walls in her room for far too long.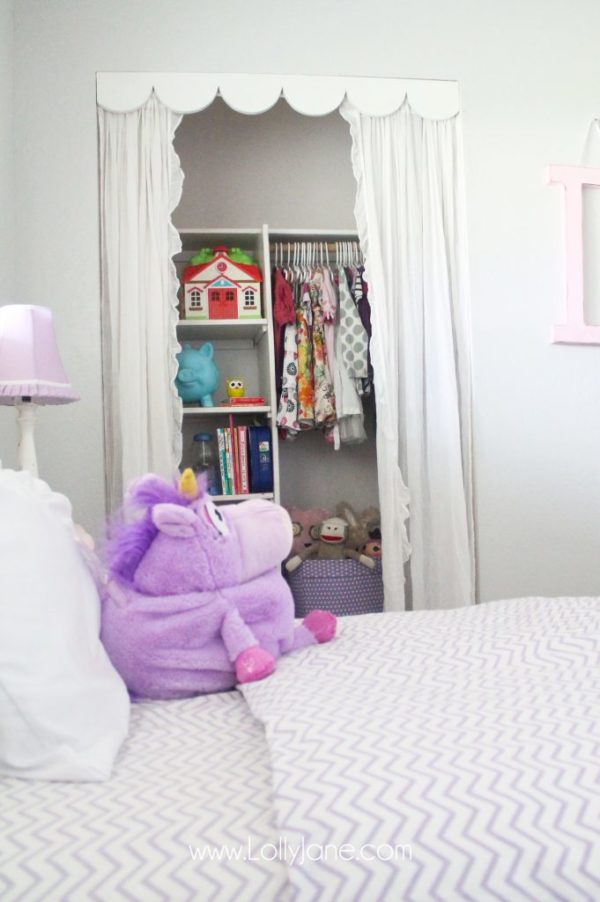 My sweet neighbor generously gave me 20′ of pink wooden scallop trim because she knew I would "do something creative with it" but alas, it has sat on the floor of my garage for nearly 2 years. When my daughter asked if we could paint her room purple (transitioning from a toddler room to a "big girl" room,) I knew it was time to dust these suckers off and get to work! So this is my second step (after painting) in her room, to get these cute scallops wood trim pieces installed. Stinkin happy to accept BLACK+DECKER's "Your Big Finish" challenge so I could get my booty in gear to work on Laney's room. Her favorite color is p u r p l e so I painted the trim white and will add purple accents (along with the chevron sheets) later on. The bulky sliding doors were in the way so we took them off. I still need to trim out the whole closet but we love how the scallops look at the top so far.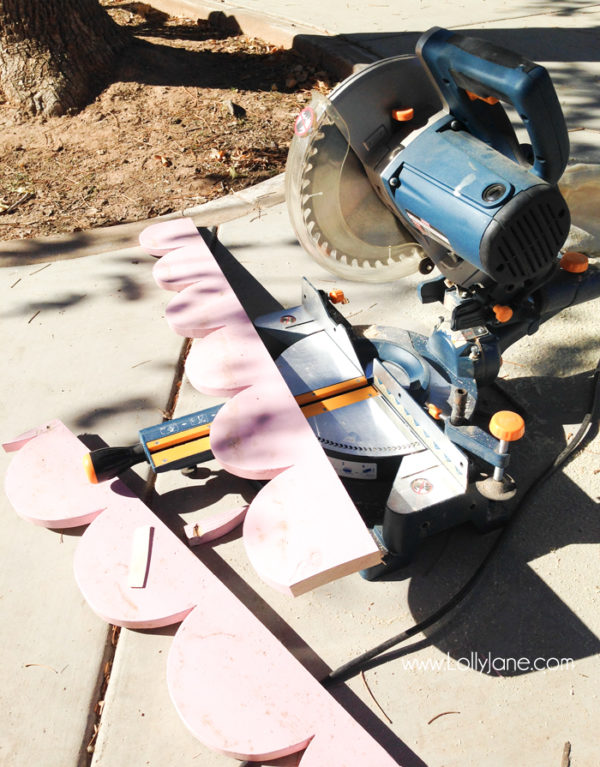 Psst! If you don't have an amazing neighbor like mine, you can make your own scallop trim with a jigsaw + 6×8″ wood; just trace 6″ half circles, leave 2″ clearance from the top of the wood and cut. Easy easy! My daughters closet is roughly 3′ so I cut the existing scallop to size, just enough to squeeze into the door frame. I then painted over the pink and screwed 3 L brackets into place.
Now that the trim was in place, it was time to snag a tension rod ($6 at Walmart) and pair it with Rachel Ashwell's sheer ruffle curtain panels, (clearance at Target, $15.) Here's a few shots of the trim after the project was completed: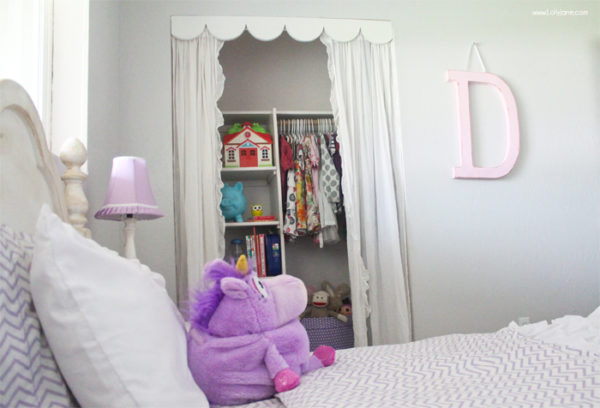 She's 5 so her closet also acts as a storage area for toys and non-clothes items so I don't want her little mess to be seen all the time. Just like shutting the door, you can simply pull the curtains together and "close" them:
Here's a closer shot for you to see just how cute the freshly painted scallop looks! I need to add more trim, like I mentioned before, (maybe BLACK+DECKER will do another challenge to motivate me? HA!) to finish it up. I have another piece of scallop trim that I'm going to add to her window to create a matching valance. It's all painted and ready to hang!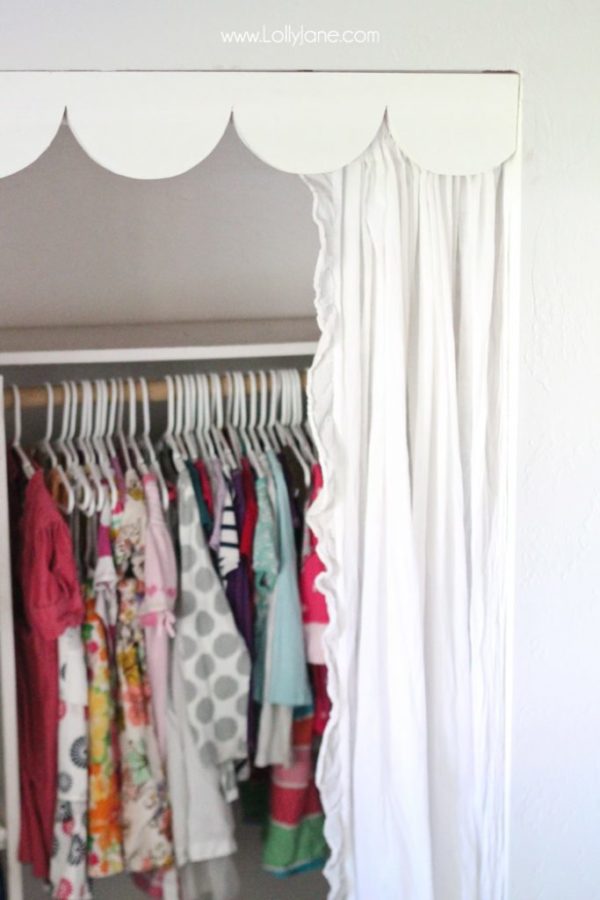 Here's a few just-for-fun shots so you can see some of the purple coming out. It still needs accessories and the bed will be painted purple (stay tuned!) but for now, we are both loving it! 🙂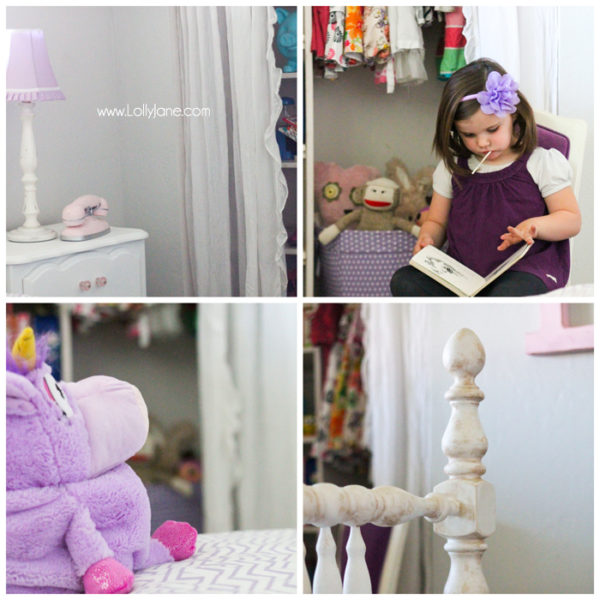 Check out her updated mini-room makeover, love how her little girl purple gold bedroom makeover turned out!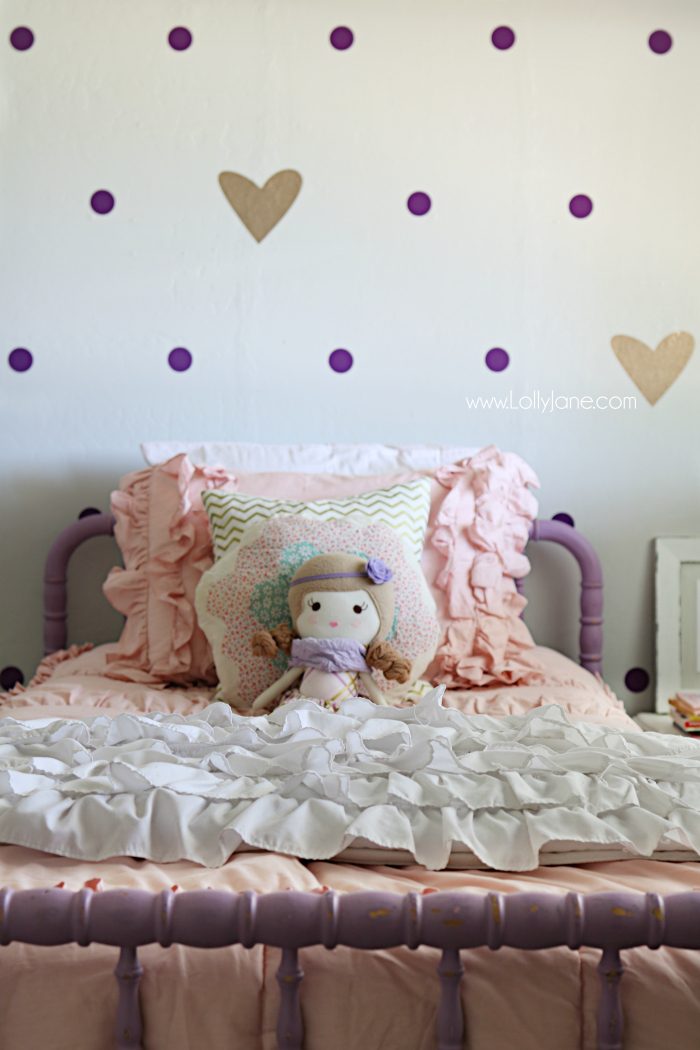 Thank you to BLACK+DECKER for sponsoring this post and inspiring me to FINALLY finish this project! Check out all of our room makeovers in Kelli's home like older sister's tween coral bedroom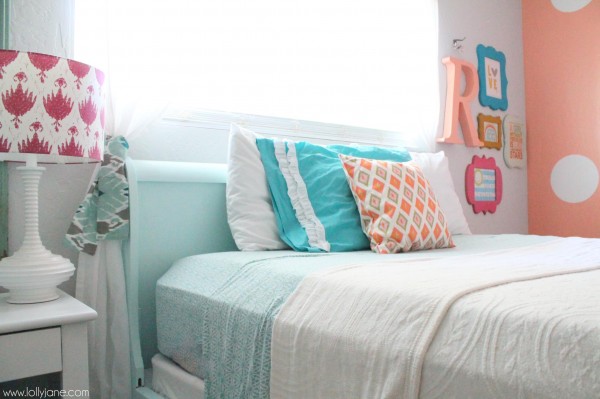 plus our master bedroom refresh,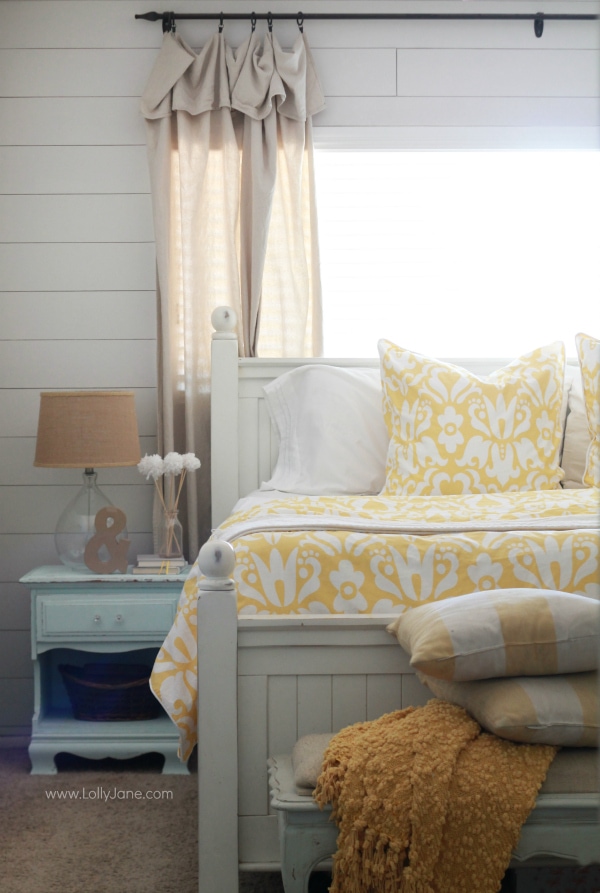 and our manly man industrial man cave reveal.