Life at Simple Acres brings busyness at times as a mom. Soccer games, travel, farm life and soon to be back to school schedule keeps us on our toes. I have been needing a quick snack that's not only balanced but healthy and delicious for my family. My homemade granola bars are full of simple ingredients that will be helpful in your family's busy moments.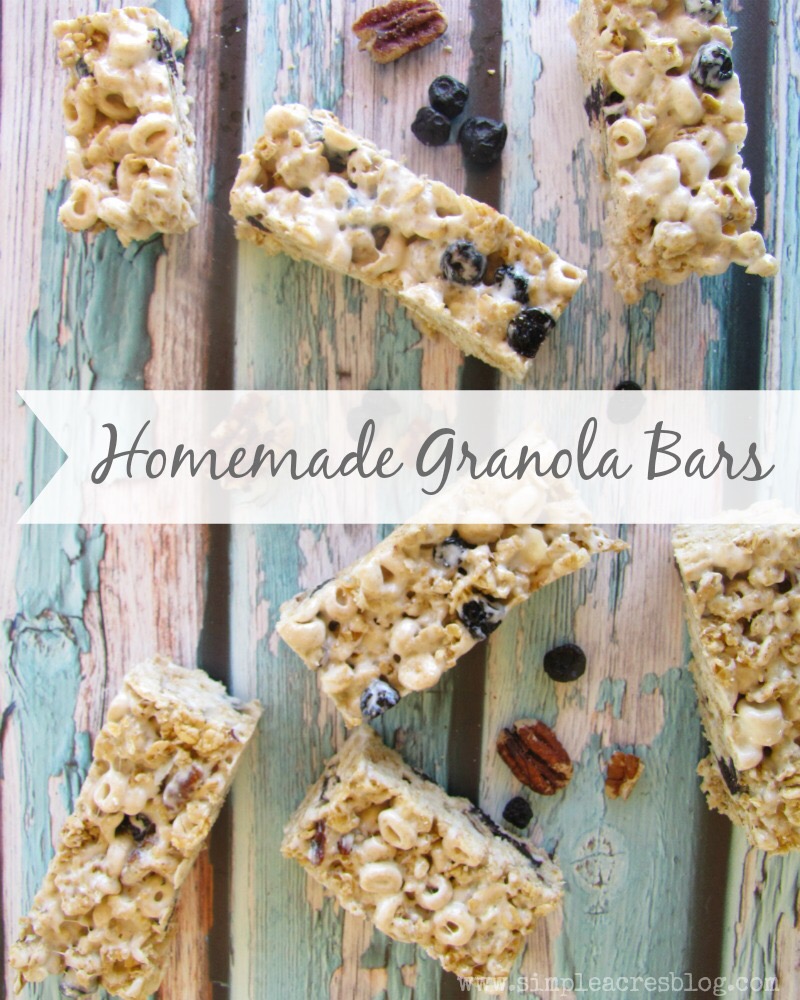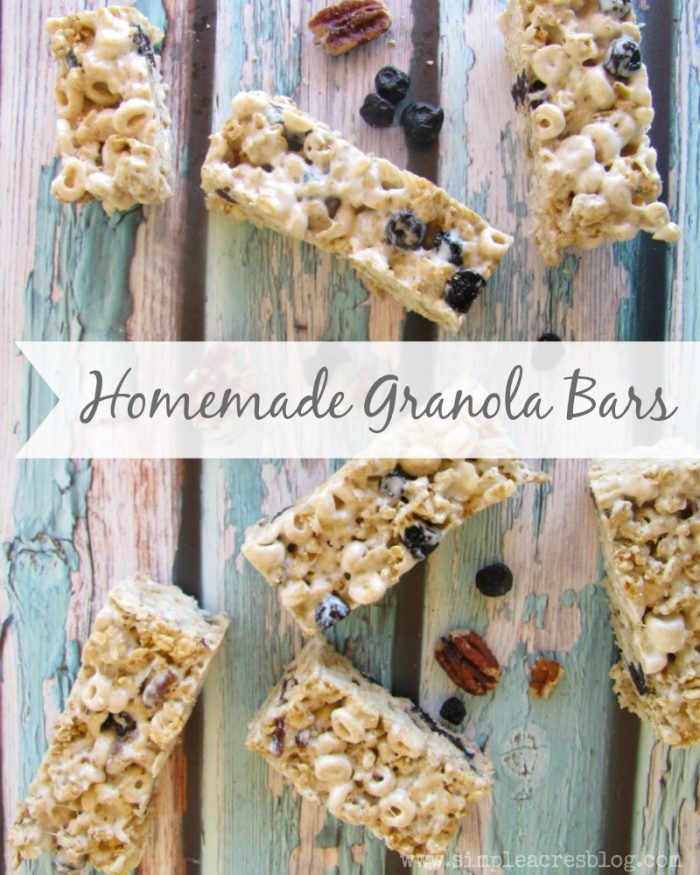 My kids love to eat the remains of this yummy mixture right out of the bowl. Your kids will love these as well, I'm sure of it!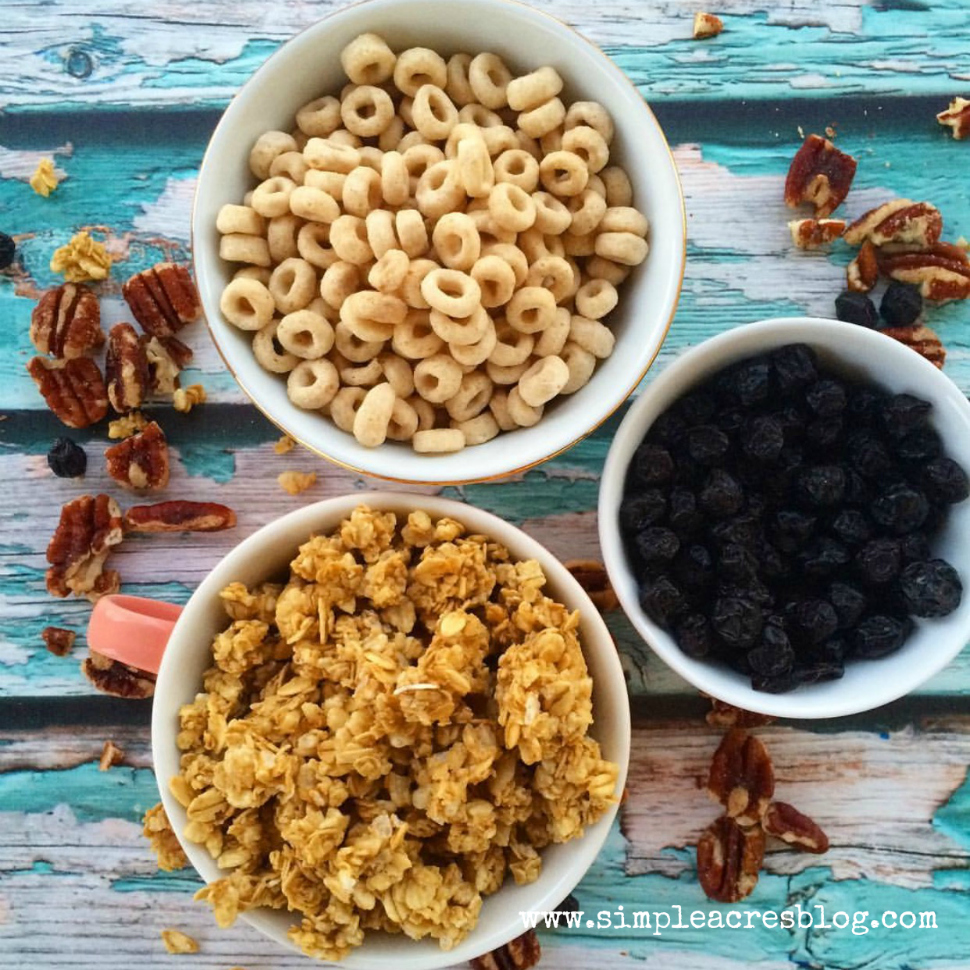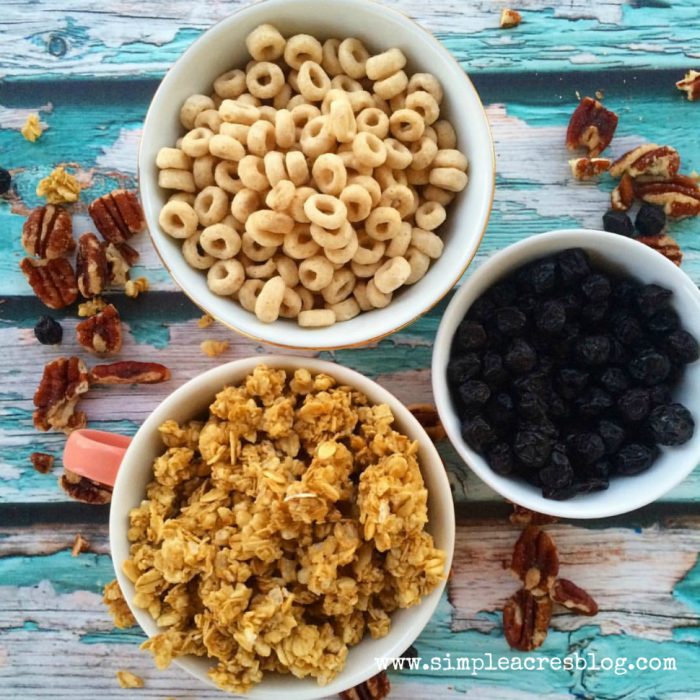 Homemade Granola Bars
Ingredients:
2-2 1/2 cups Granola
2-2 1/2 cups Cheerios
1/4- 1/2 cup Dried blueberries
1/4 cub Pecans diced
1 bag Marshmallows
1/4-1/2 stick of Butter
Melt the marshmallows in a cooking pan on low to medium heat on the stove top. Coat the bottom of pan with butter. Stir regularly.
Meanwhile mix all dry ingredients in a large bowl.
Pour in warm melted marshmallow mixture and store all ingredients together.
Pour complete mixture into a lightly sprayed Pyrex casserole dish. With sprayed hands press down the mixture in your rectangular pan.
Refrigerate 1-2 hours or overnight.
Once chilled cut mixture into rectangular bars.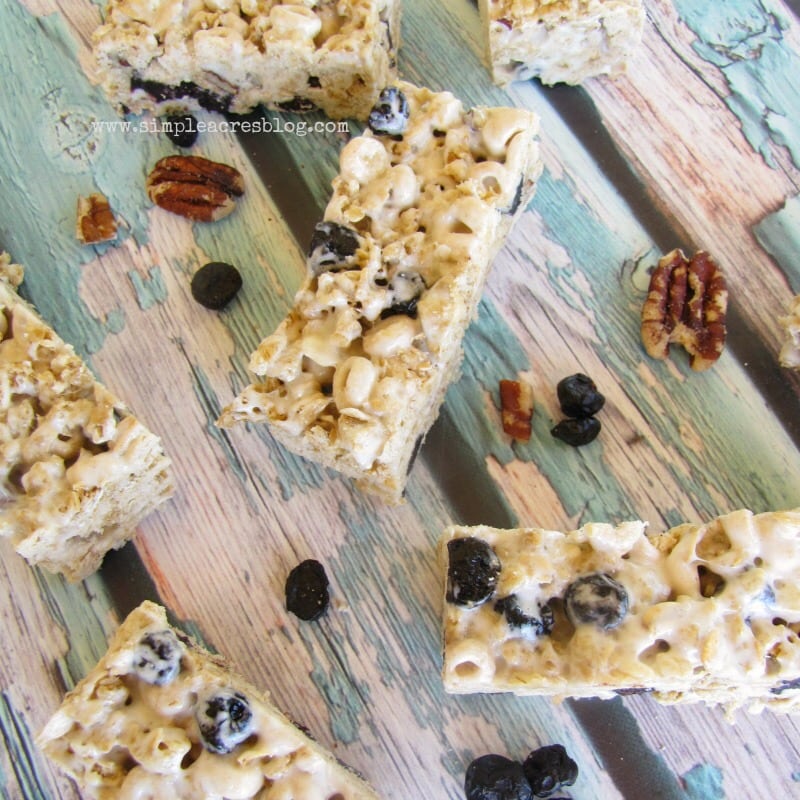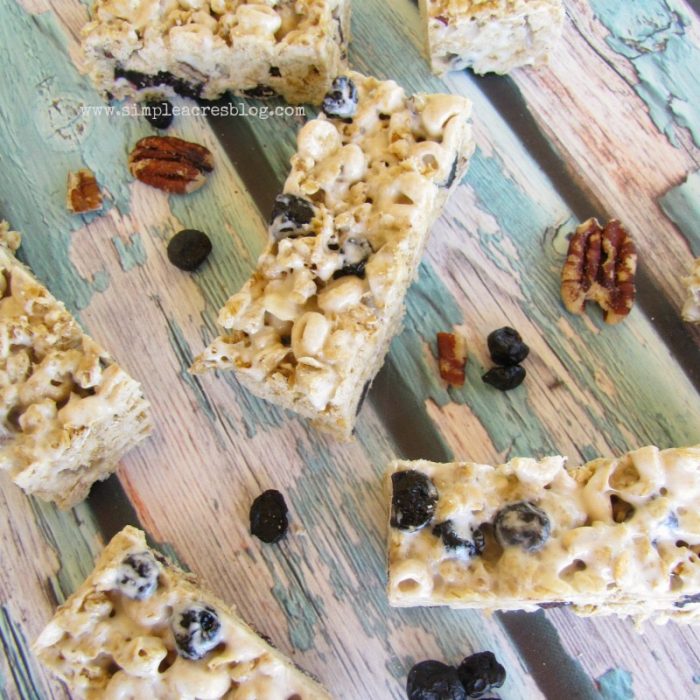 Delicious snacks are an essential to busy mom life! I hope my homemade granola bars help keep your kids nourished while you are on the go!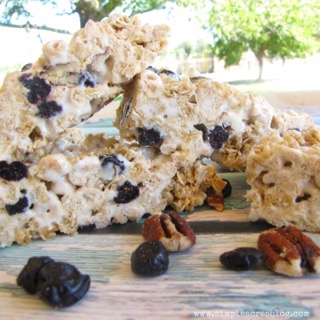 There you have it friends! If you would like some more great snacks for your family you might love my homemade hummus, fruit dip with kabobs, dill dip with vegetables, or homemade guacamole. Cheers to being better prepared for the busyness. Enjoy. Dovidenia. Love, Stefanie
Try more fun kids eats like our Bunny Bait Trail Mix,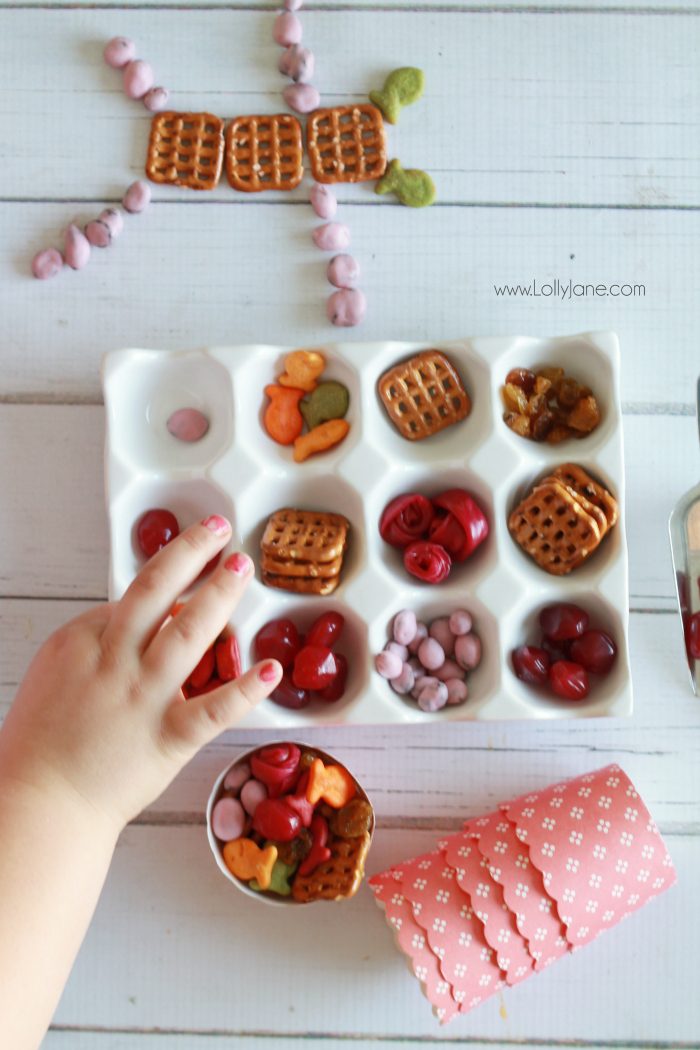 Monster Breakfast Bagel Sandwiches,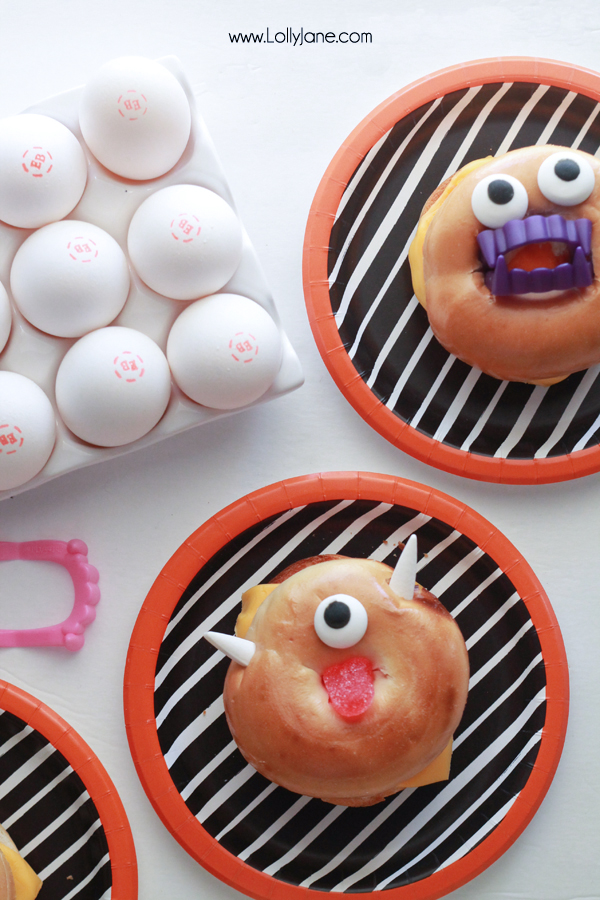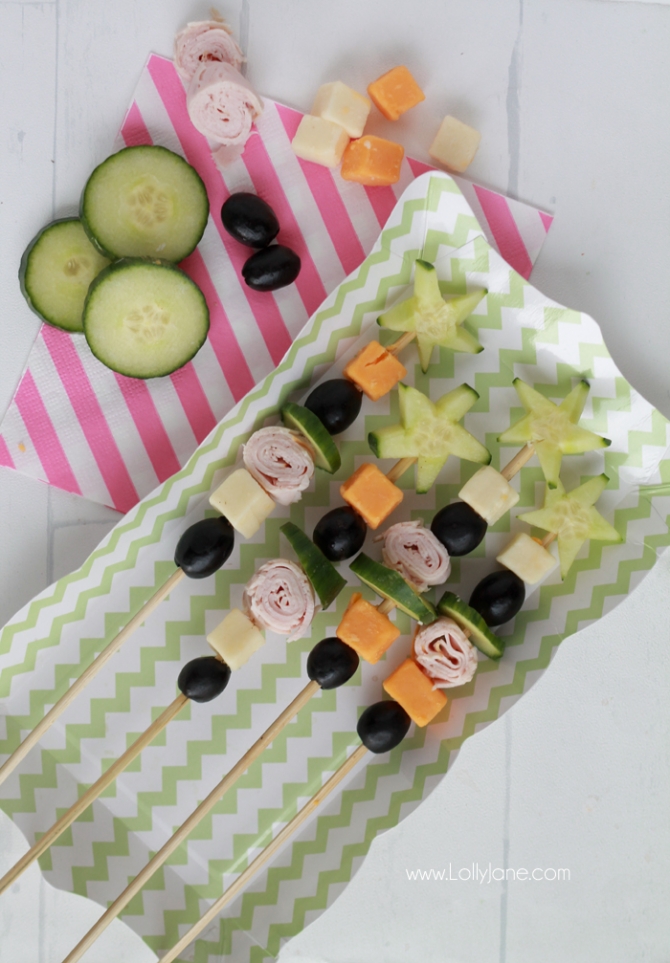 and an awesome roundup of 20+ Healthy and Fun Kids Snacks!