Today's cute post is sponsored by Angie's BOOMCHICKAPOP popcorn, as always, opinions are our very own.
I would confidently say my kids favorite Holiday, second only to Christmas, is Valentine's Day. If you're like me and tired of handing out the same boring sucker for this sweet holiday, simply print off our newest printable tag and pair it with our Valentine's Day Smothered Popcorn.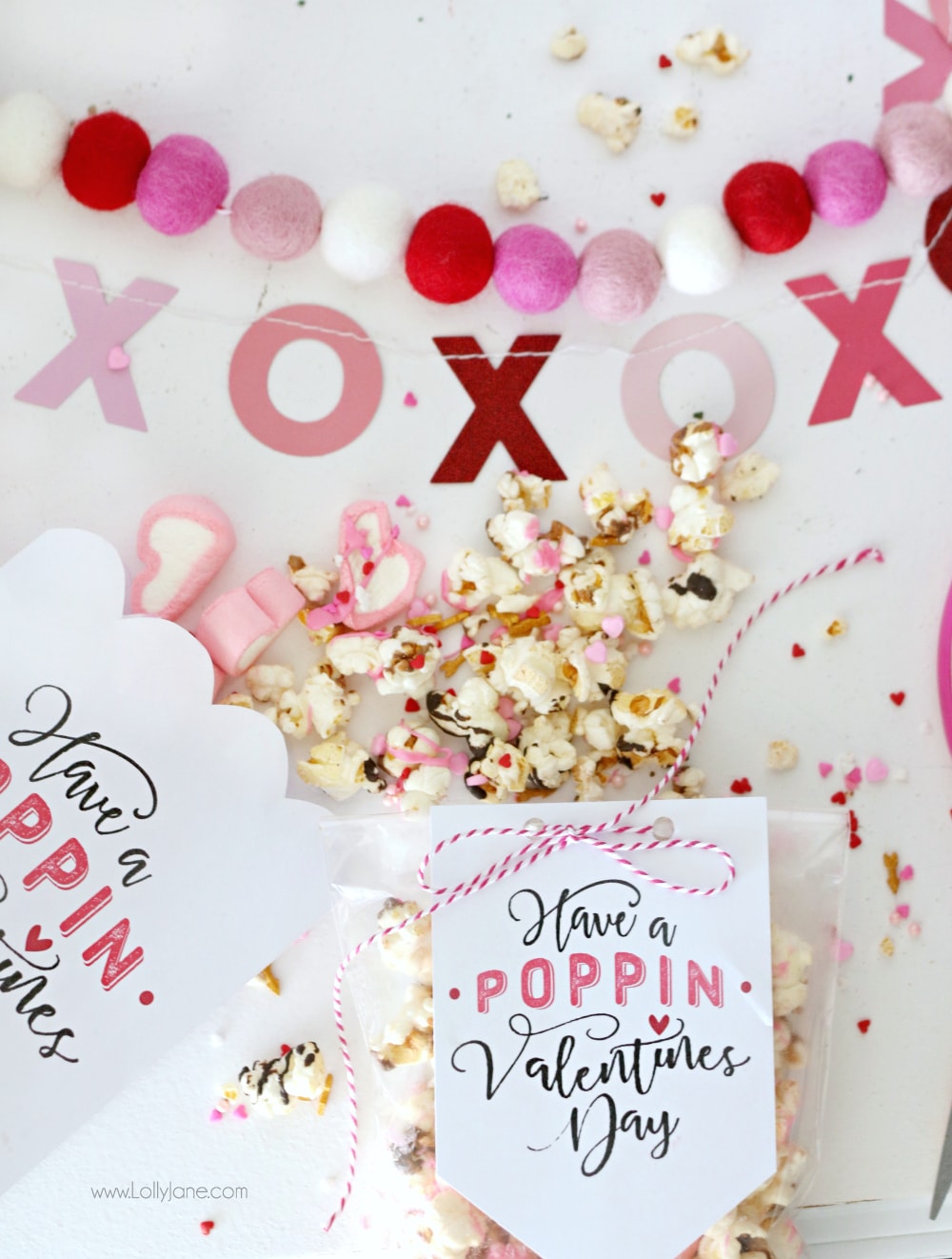 They enjoy feeling loved, and of course, making silly Valentine's boxes for all the fun Valentine's they receive at school. I have yet to meet a child who doesn't LOVE popcorn!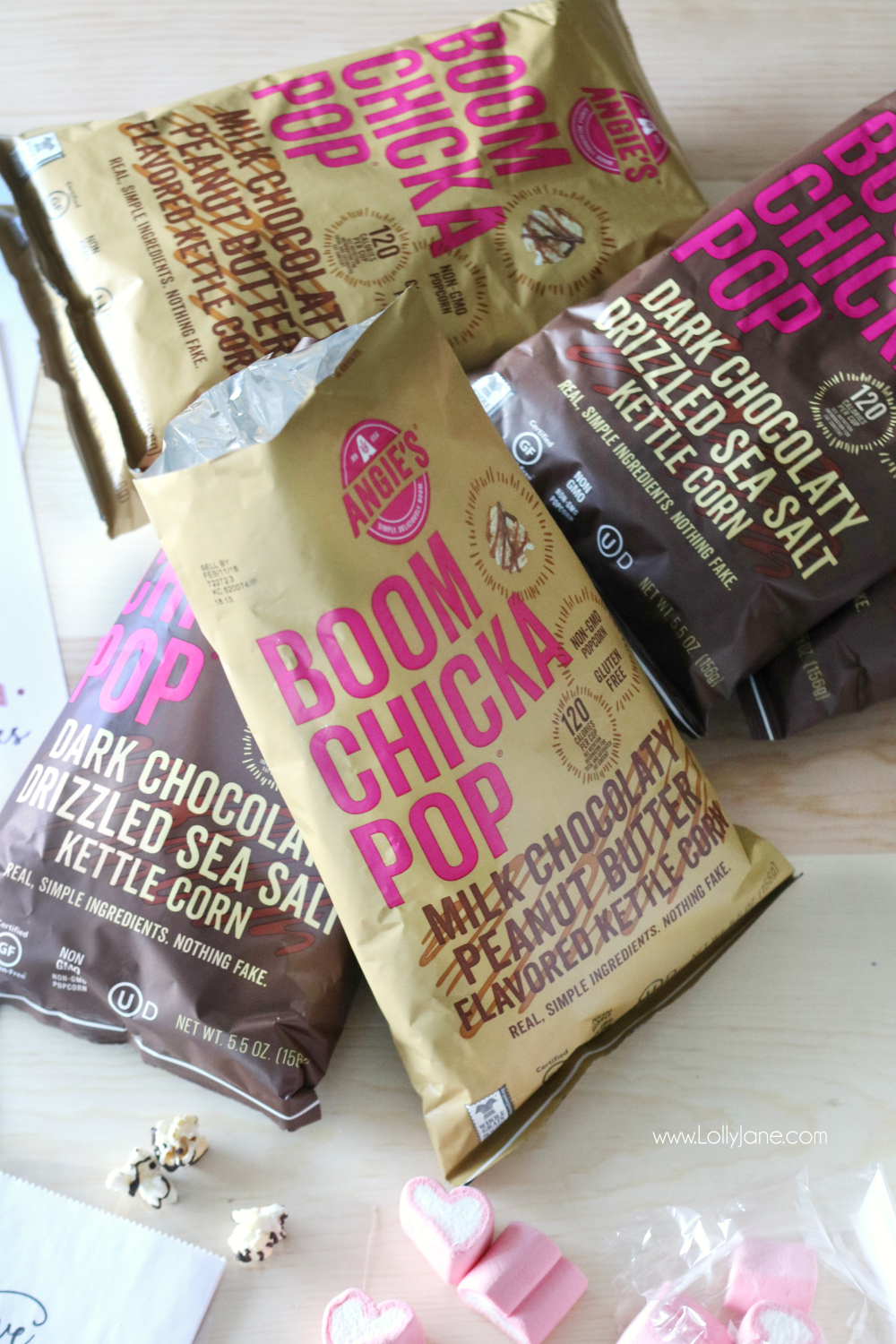 We prefer Angie's BOOMCHICKAPOP popcorn as it's not only full of flavor, but it's made with real, simple ingredients (nothing fake!) so we feel like that's a total Mom Win in our book!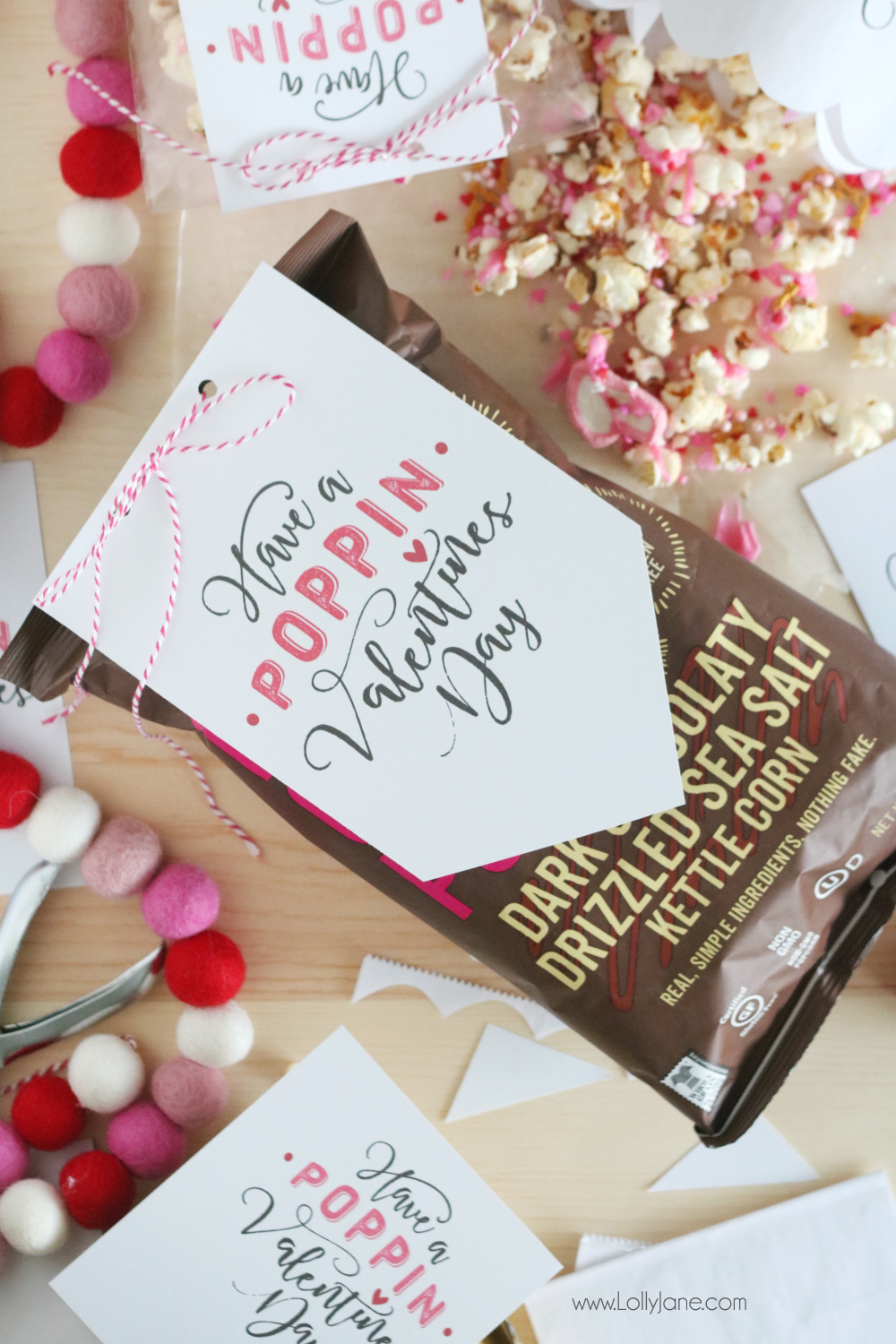 We all know snacking is the best part about life, especially when you're a kid. I like to celebrate all the small victories around here, haha! Each bag of Angie's BOOMCHICKAPOP's popcorn is backed by the brand's live out loud attitude and their stellar packaging reflects that… which is why I've included an XL size print you can just tie onto a bag of Angie's BOOMCHICKAPOP's popcorn and bam.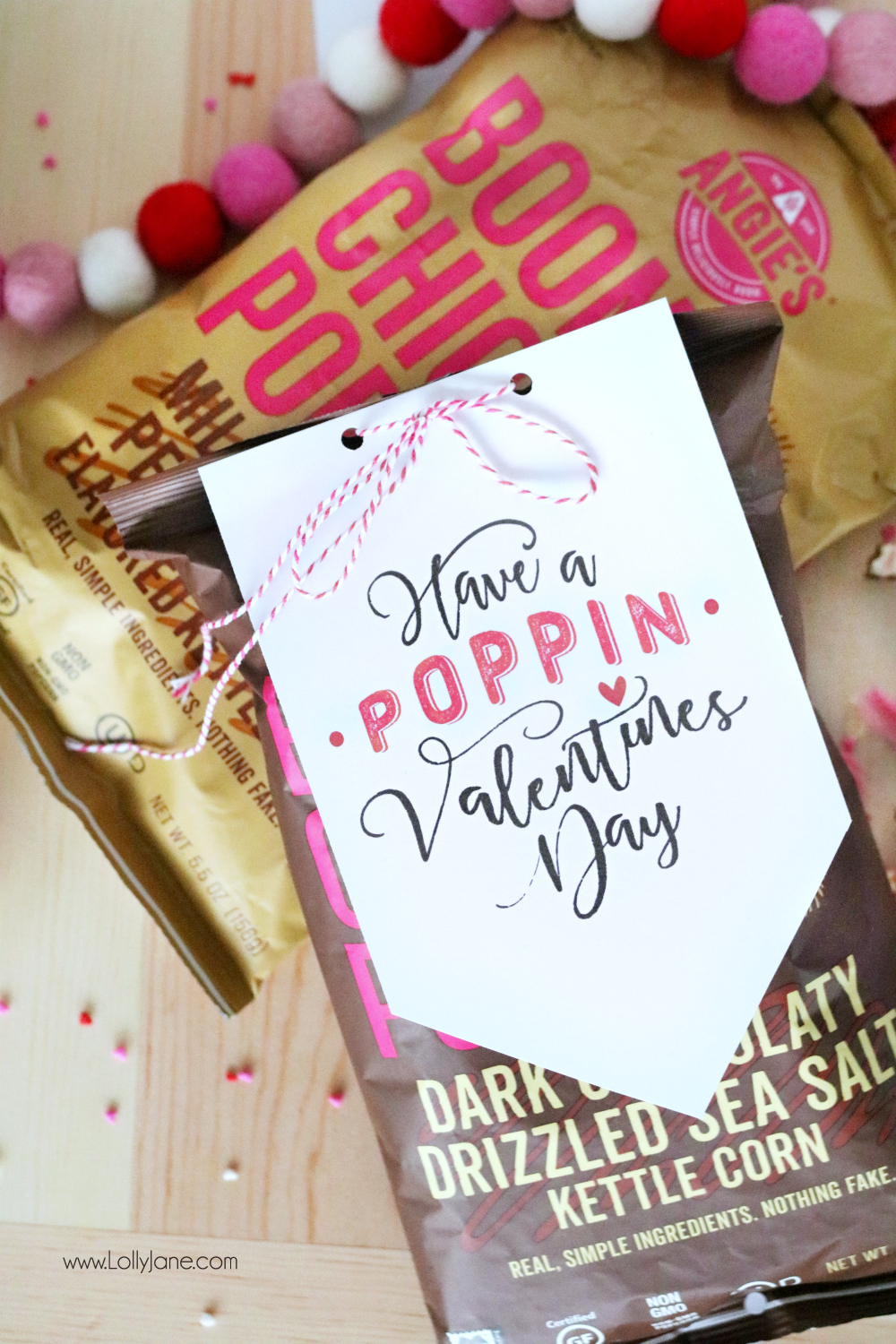 Teacher gift done, too!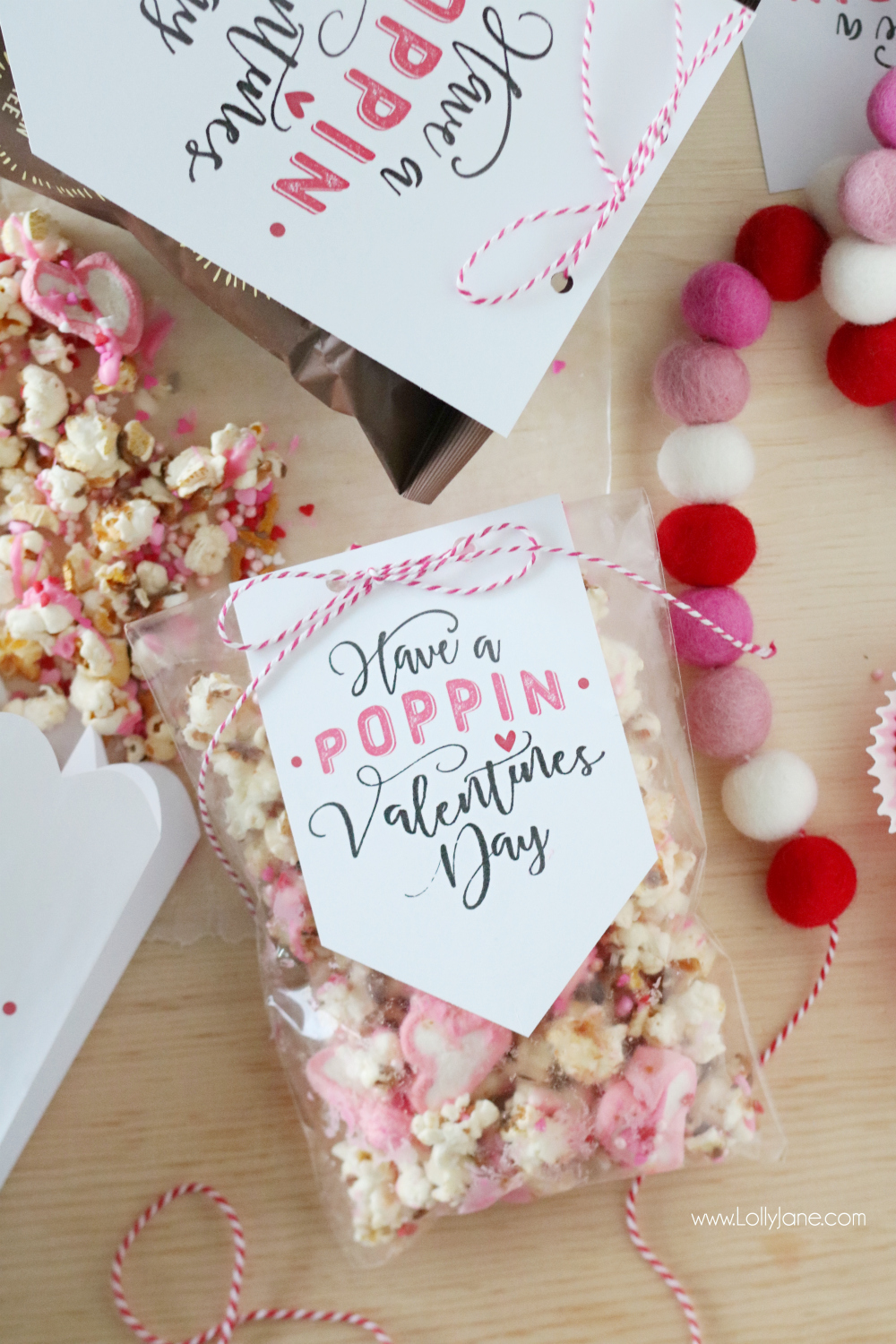 Valentine's Smothered Popcorn Mix:
Angie's BOOMCHICKAPOP popcorn in flavor of choice (we loved the Dark Chocolaty Drizzled Sea Salt and Milk Chocolaty Peanut Butter Kettle Corn)

Melting chocolate in pink

Valentine's sprinkles

Heart shaped marshmallows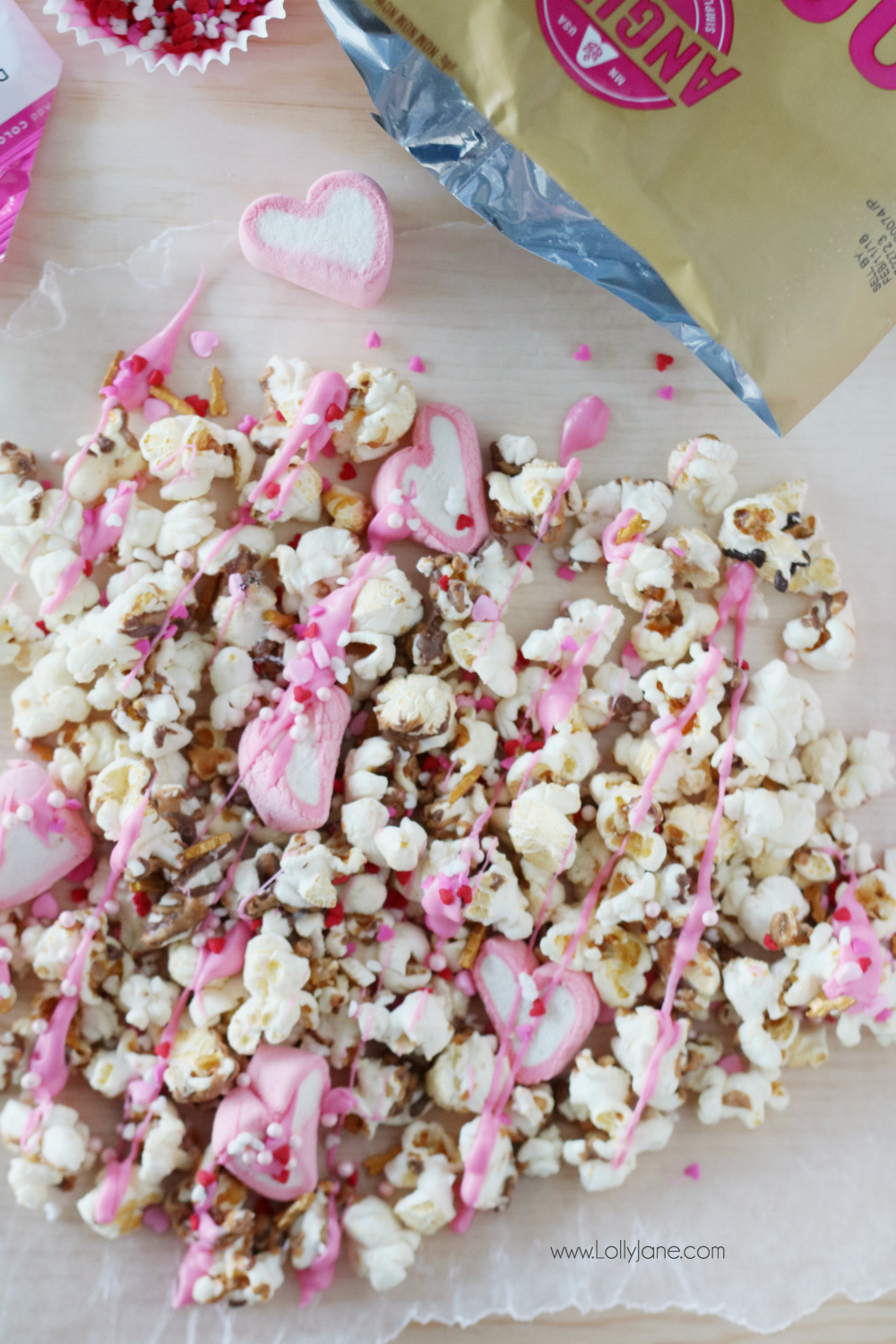 Directions:
Lay popcorn on cookie sheet

Melt chocolate and add pink food coloring

Drizzle over Angie's BOOMCHICKAPOP popcorn

While drizzle is wet, sprinkle coordinating Valentine's sprinkles generously

Let cool completely then bag up or enjoy for you!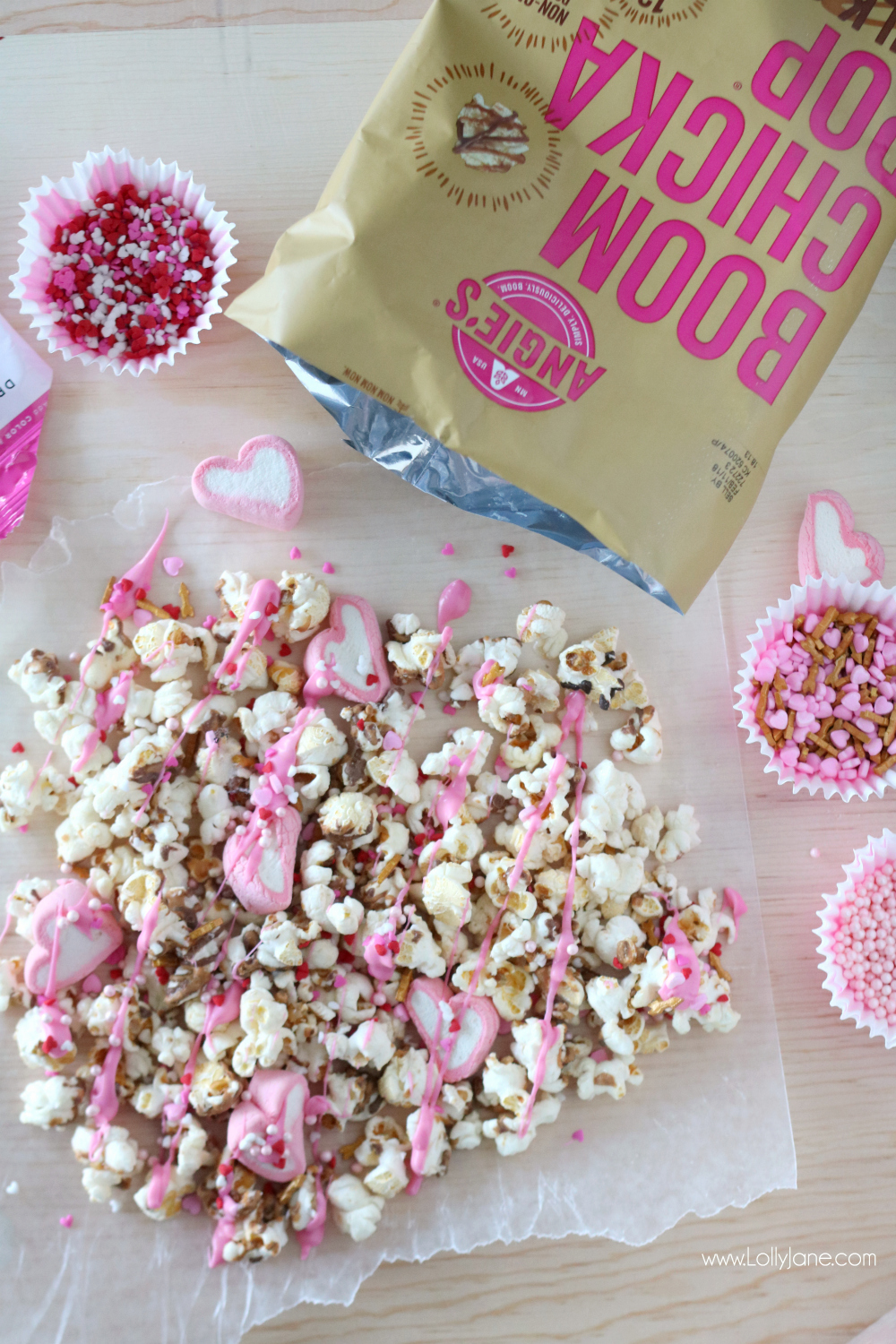 You can look like you're going the extra mile and print these directly onto a white or tan paper sack when in reality, you're just skipping an extra step of printing separately, then cutting + tying onto a baggie! 😉 This idea was inspired from Amy's darling hand lettered treat bags, so cute!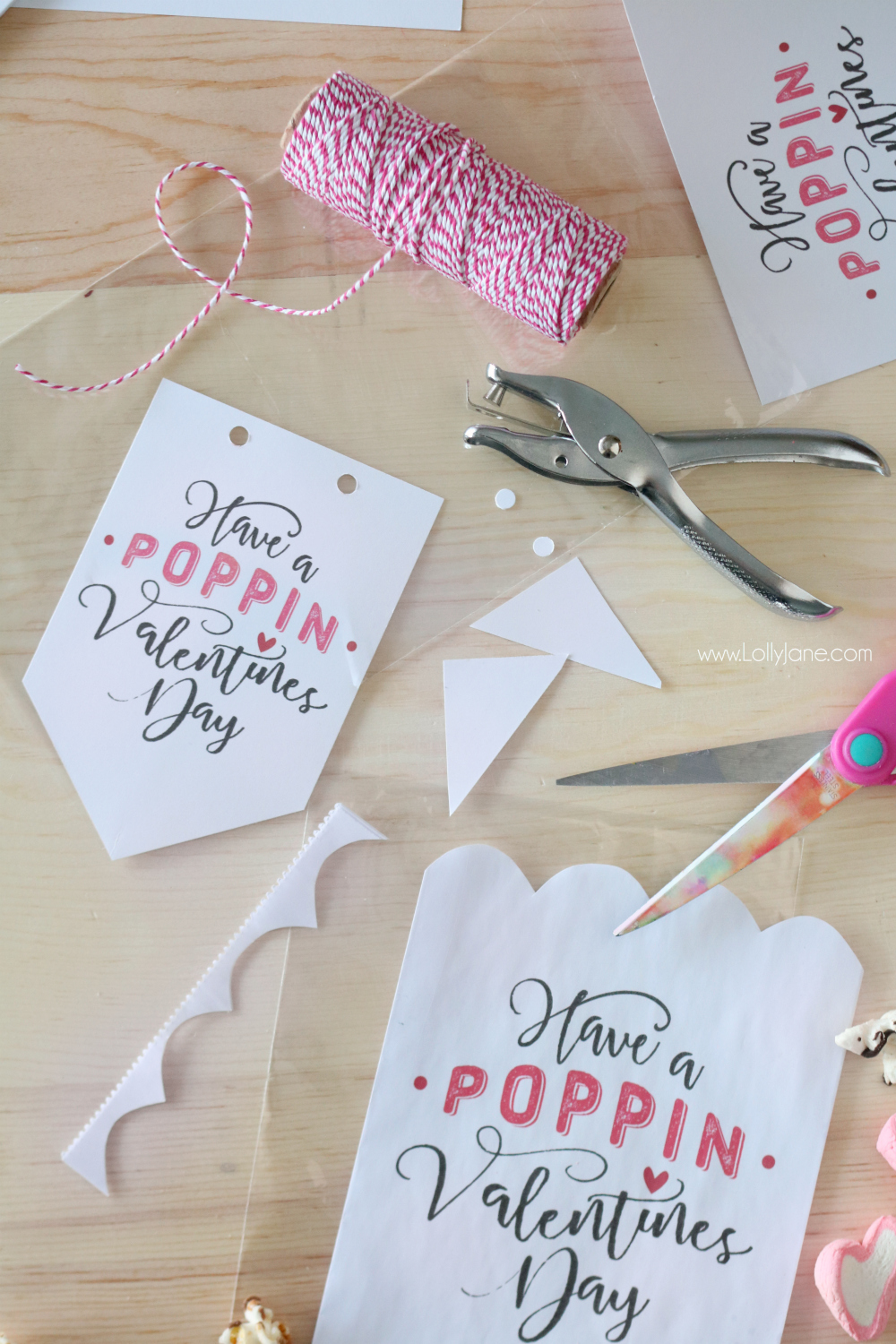 Print all docs here: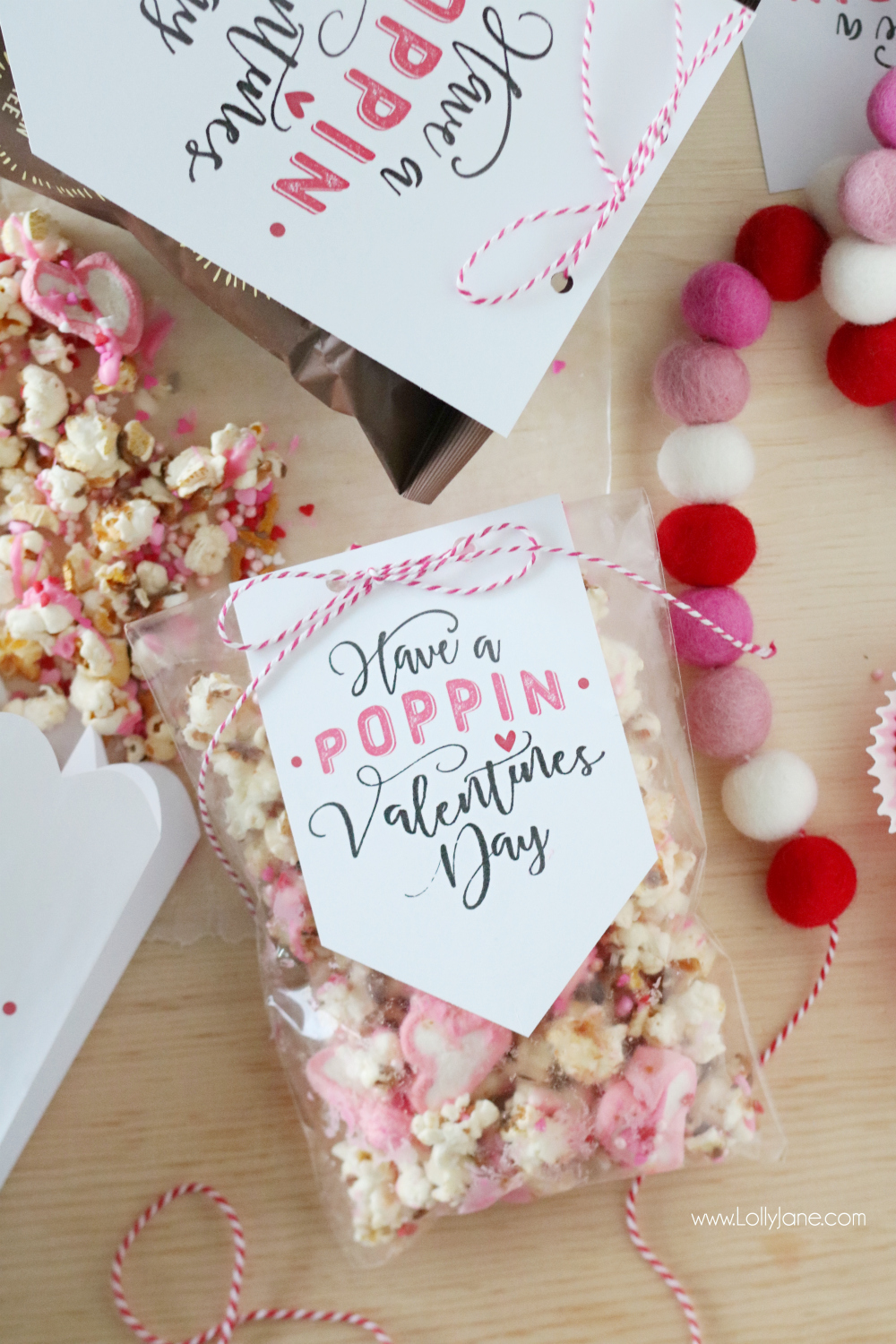 A big thank you to Angie's BOOMCHICKAPOP popcorn for sponsoring today's post. Follow along to see even more flavors on Facebook, Twitter and Pinterest @boomchickapop or Instagram at @AngiesBOOMCHICKAPOP, and click the trending hashtag #crushit!