free Valentine's Day popcorn tag + recipe
Trade in boring Valentine's suckers for yummy smothered popcorn then tie it off with our cute (and FREE!) poppin' Valentine's Day tag!
My kids favorite holiday, second only to Christmas, is Valentine's Day. If you're like me and tired of handing out the same boring suckers for your kids sweet school celebrations, simply print off our newest printable tag and pair it with our Valentine's Day Smothered Popcorn.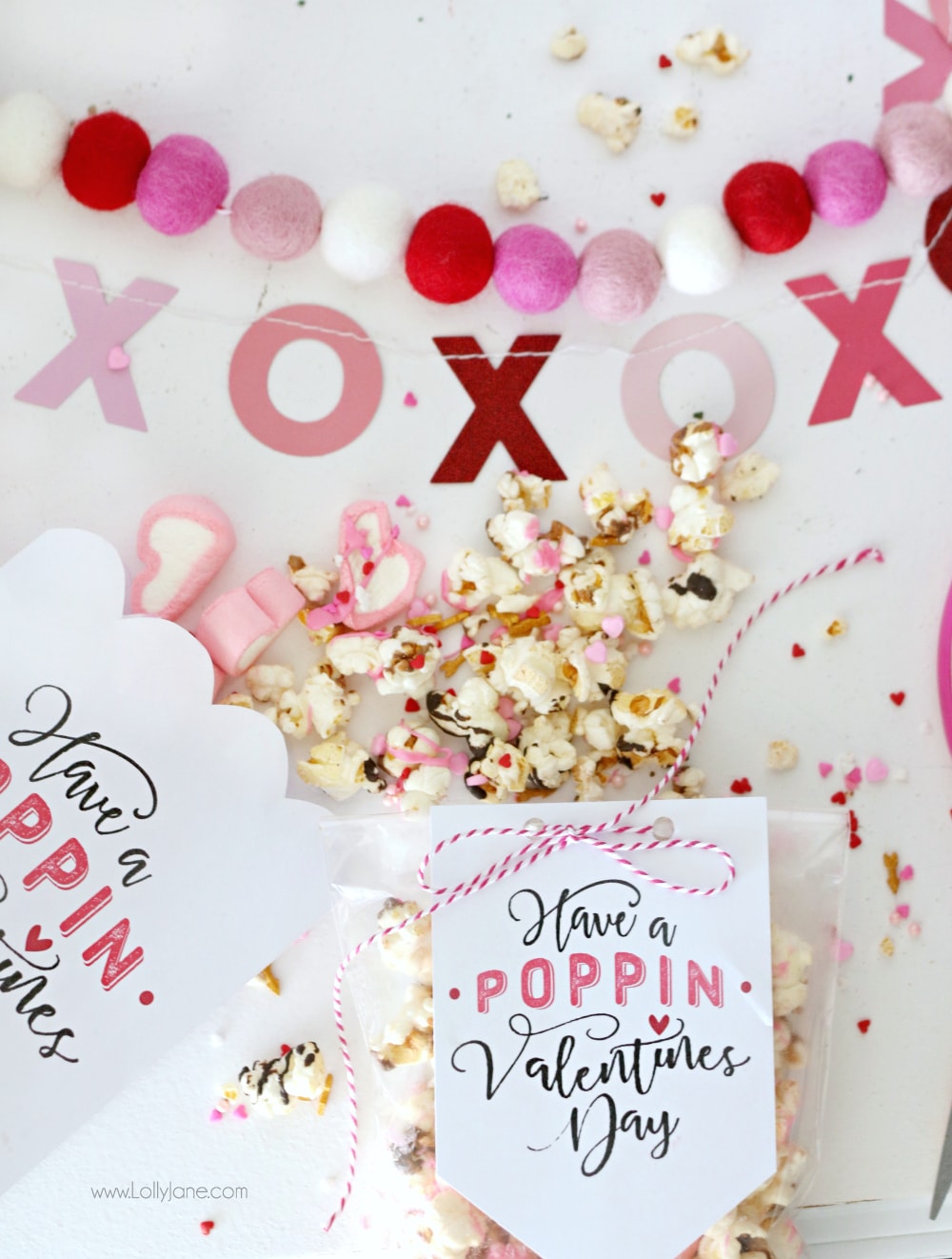 valentines popcorn tag
I have yet to meet a child who doesn't LOVE popcorn so it was fun to make a large batch to bag it then pass out. (Pre-packaged popcorn like Pirate Booty are perfect to pair with our Valentine's popcorn tag for schools that don't allow homemade treats.)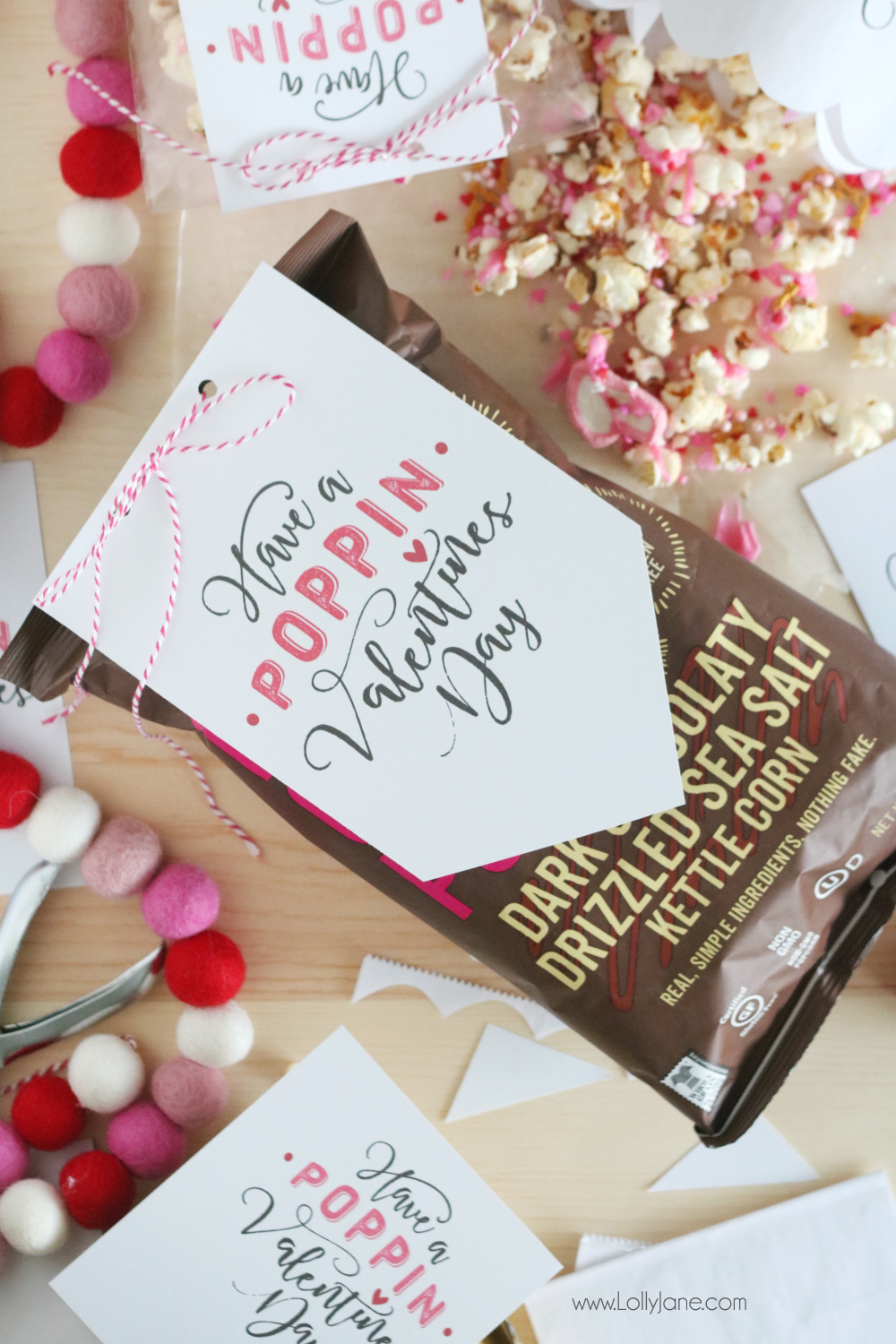 We all know snacking is the best part about life, especially when you're a kid. I like to celebrate all the small victories around here, haha!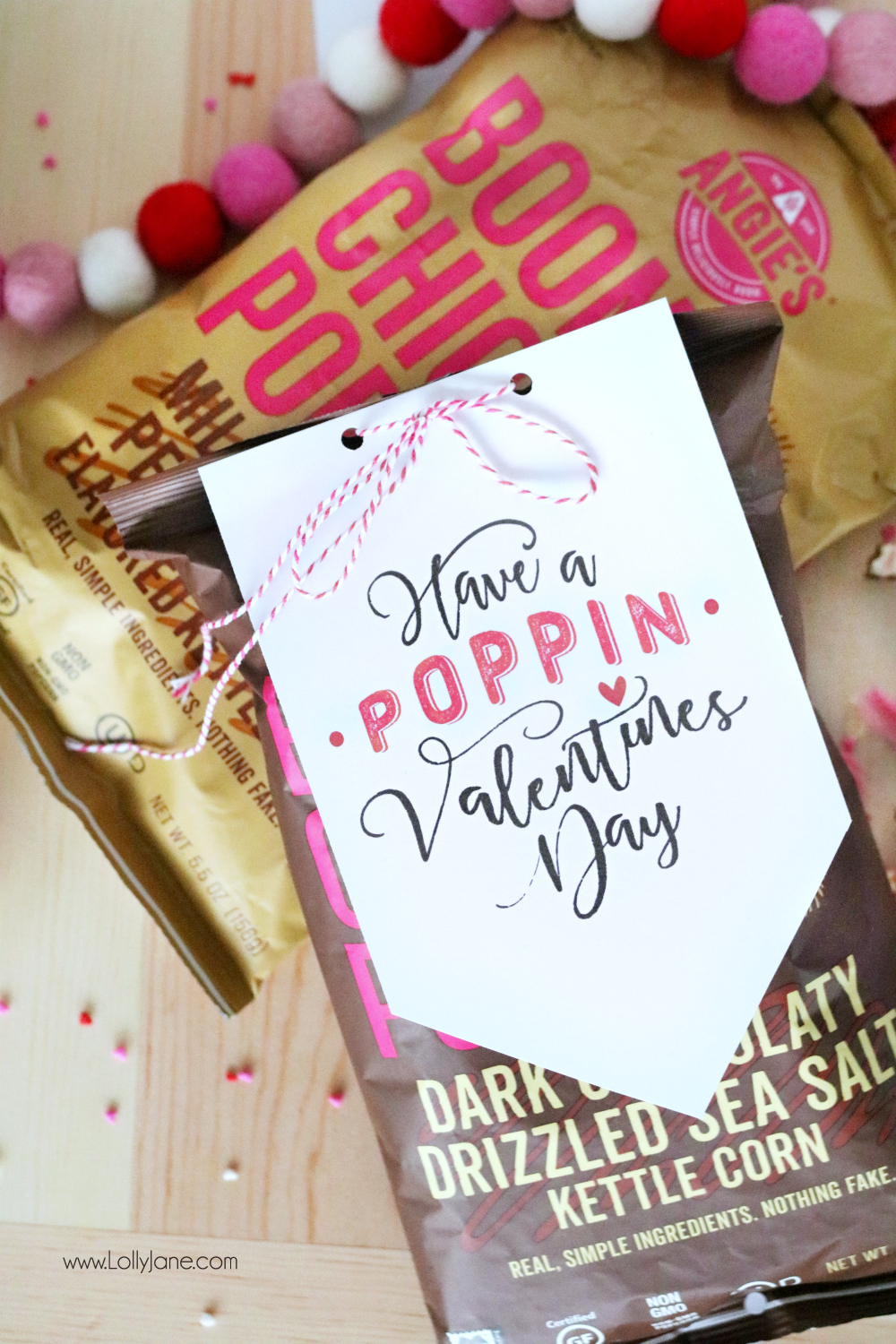 Teacher or neighbor gift done, too!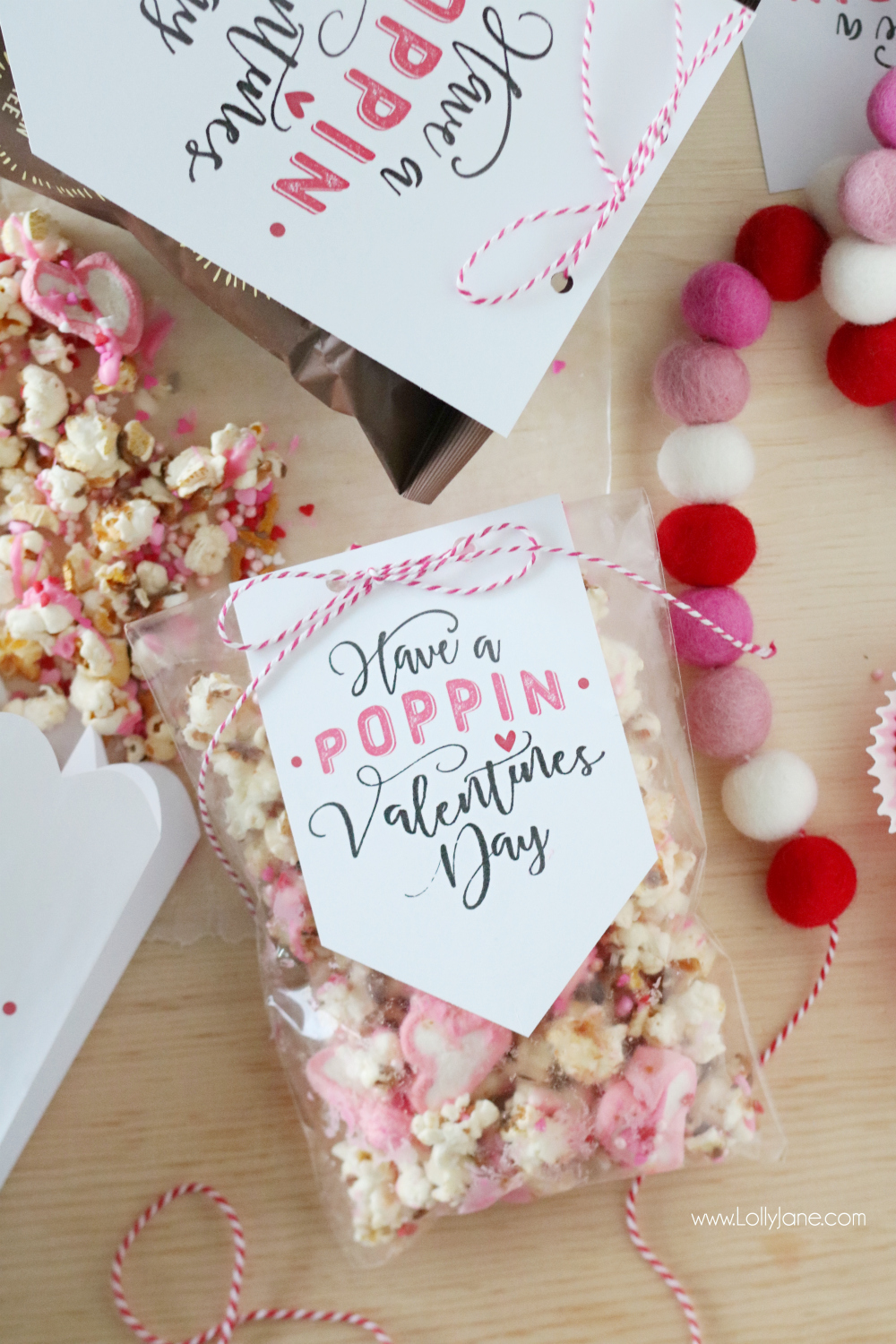 Ingredients for Smothered Popcorn Mix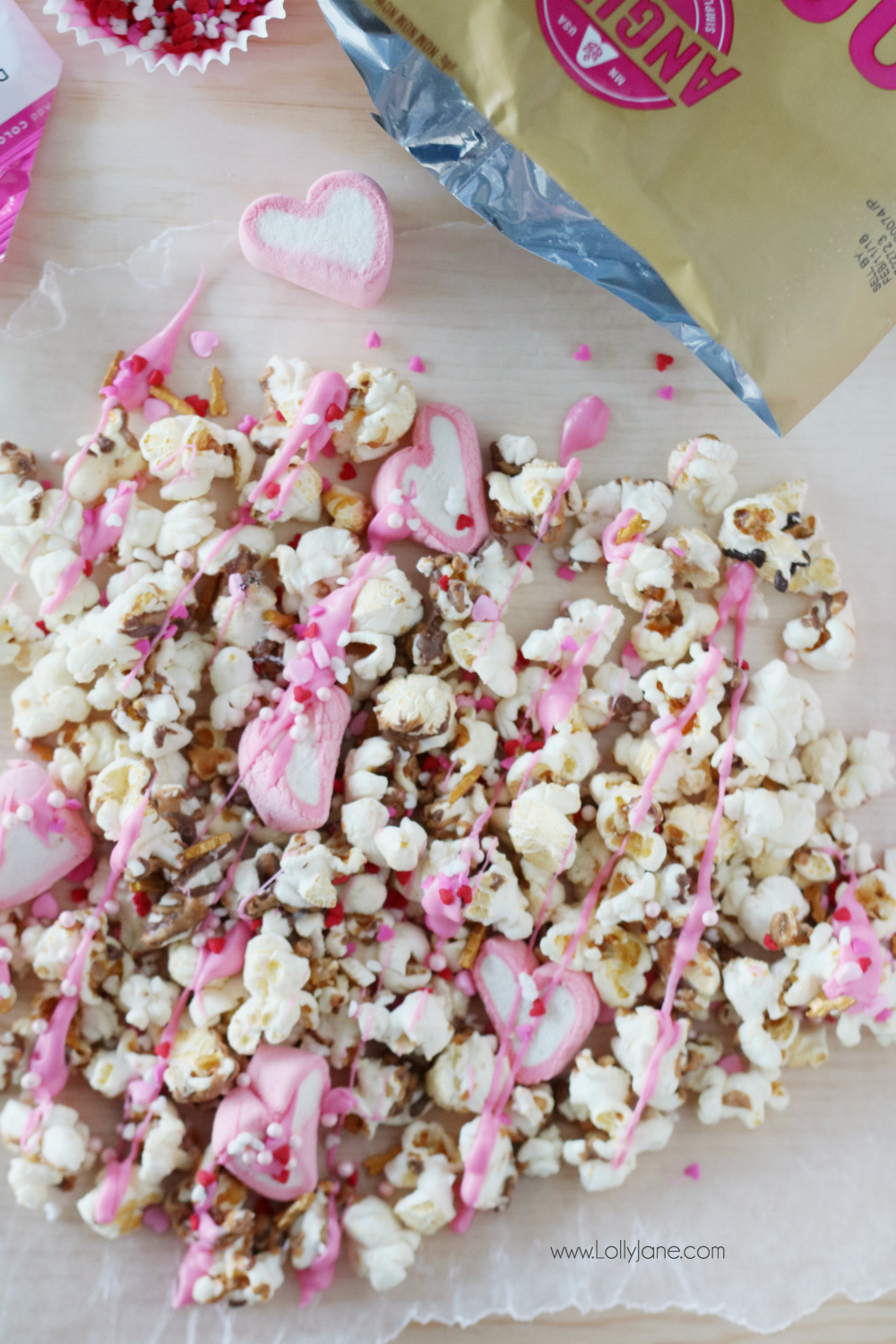 How to make VALENTINE'S SMOTHERED POPCORN MIX
Making these Valentine's smothered popcorn mix is a breeze and takes minutes! However, you may want to double the batch because I guarantee you won't be able to resist some for yourself!
Lay popcorn on parchment paper on cookie sheet

Melt chocolate and stir in pink food coloring

Drizzle over popcorn

While melted choccolate is wet, sprinkle coordinating Valentine's sprinkles generously

Let cool completely then bag up or enjoy for you

!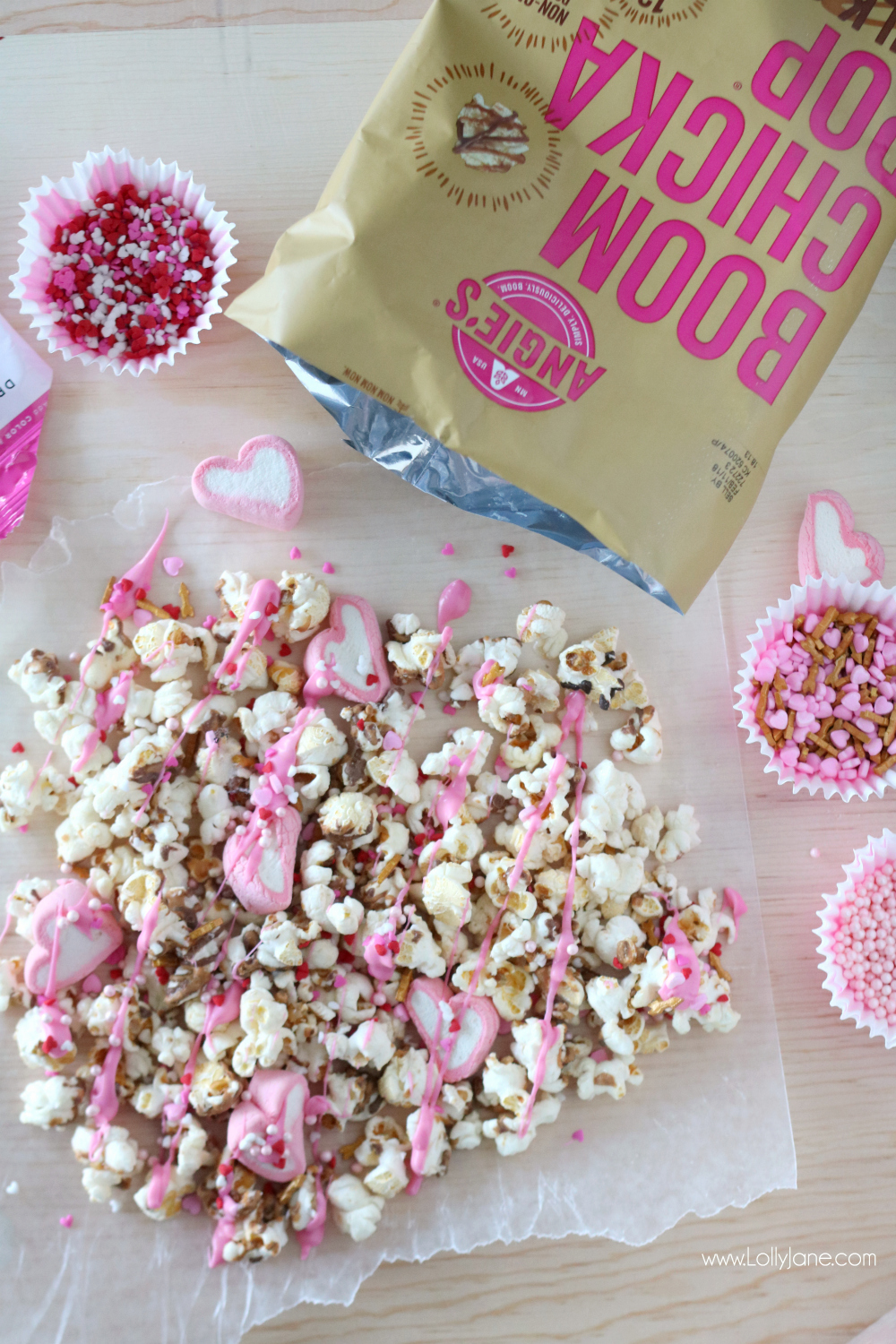 Look like you're going the extra mile and print these directly onto a white or tan paper sack, when in reality, however, you're just skipping an extra step of printing separately, then cutting + tying onto a baggie! 😉 This idea was inspired from Amy's darling hand lettered treat bags, so cute!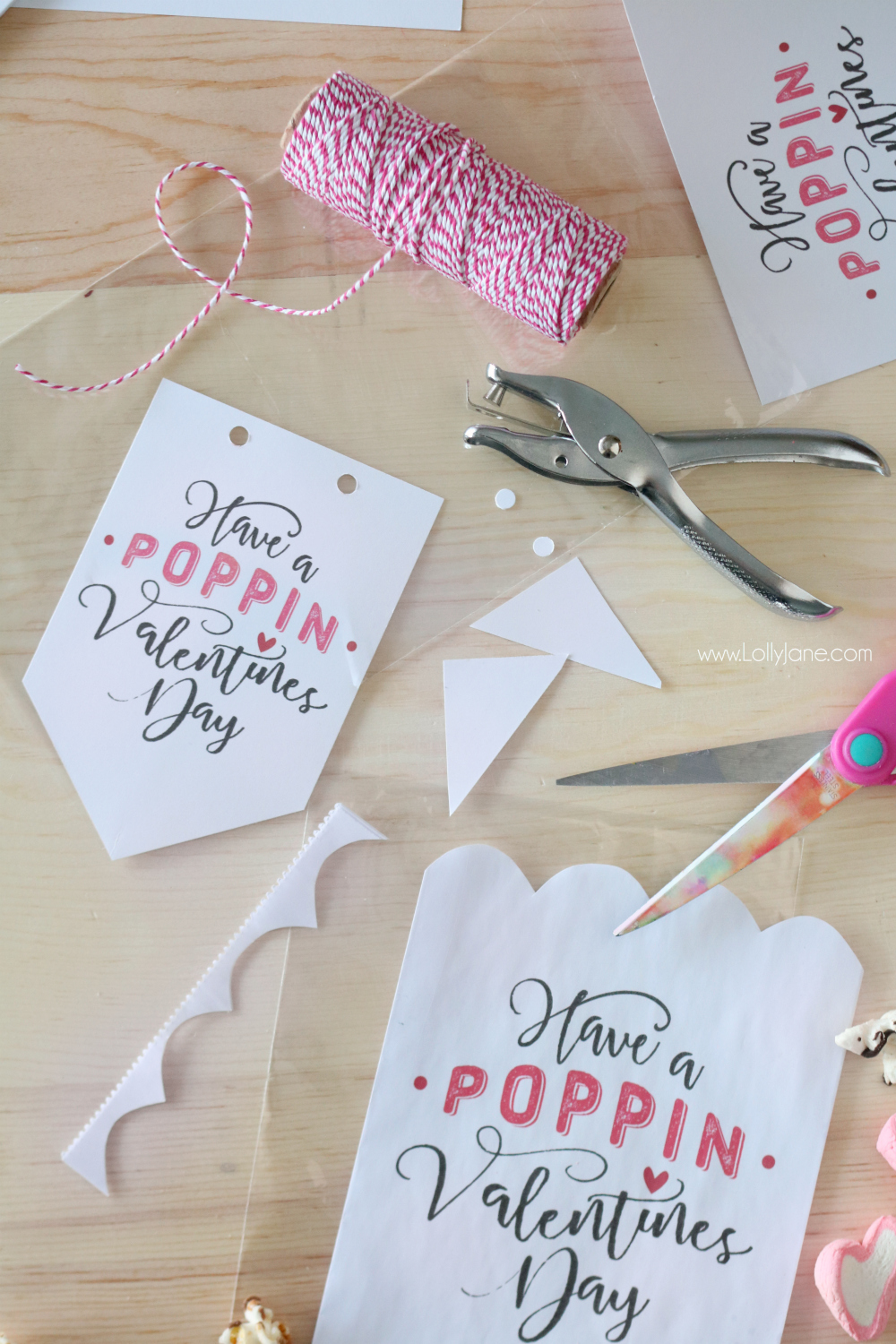 free Valentine's Day popcorn tag
No fancy printer or paper needed for our free printable valentines popcorn tag! Just print on card stock, copy paper or directly onto a lunch sack! We have 3 sizes available: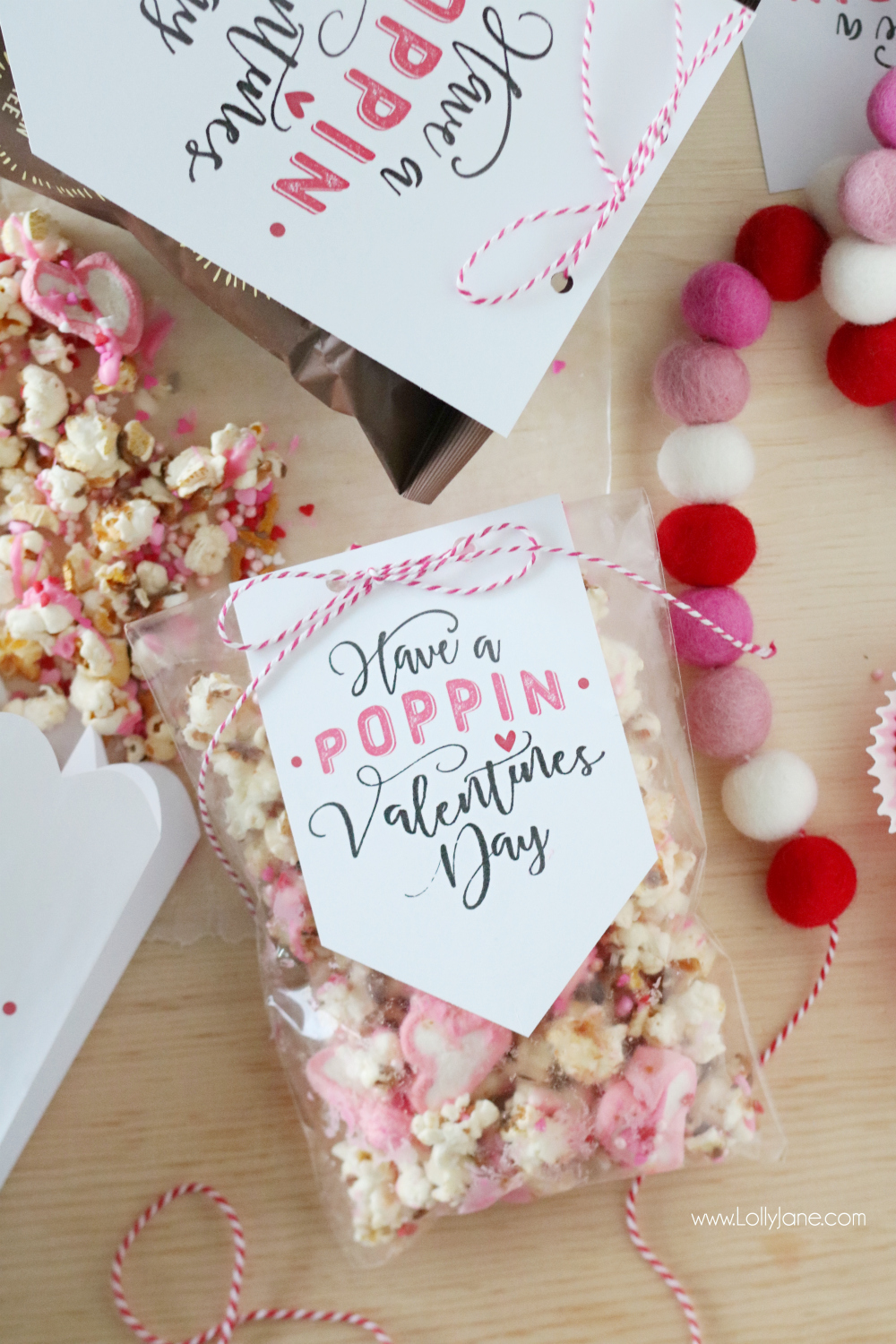 We are KIND OF obsessed with smothered popcorn, haha! Check out all of our easy recipes here: