Please welcome sweet Rhonda from Just Rhonda back! We can hardly wait to share this yummy recipe with you… and make it this weekend!
Today I'm sharing a chocolate roll of goodness… a S'More Roll. It starts out with a sponge cake jelly roll and ends with some sprinkled graham cracker crumbs, chocolate ganache and jars of marshmallow. Yum.
First you make a runny sponge cake.
As it cooks you get a dishtowel ready with cocoa on it (it keeps it from sticking to the towel.)
Then when the cake comes out you flip it onto the dishtowel.
Peel off the parchment.
And roll it up!
Wrap it with saran wrap and stick it in the fridge.
Then it's unrolled and filled with three simple and yummy fillings.
S'more Roll
A delicious s'more taste in a springy moist roll!
Ingredients
10

egg yolks

1

cup

white sugar

1/2

cup

cold water

1/2

tsp

salt

1

cup

cake flour

1

tsp

baking powder

1

tsp

vanilla

1/2

cup

cocoa

Chocolate Ganache

1

cup

chocolate chips

1/4

cup

whipping cream or whole milk

Other Toppings

2

Jars Marshmallow Creme

1/3

cup

Graham cracker crumbs
Instructions
Preheat oven to 350˚F.

Line a cookie sheet with a piece of parchment paper, set aside.

Beat egg yolks and sugar until lemon color.

Add in water, salt, flour, powder, vanilla and cocoa.

Beat at high speed for 10 minutes.

Spread evenly onto prepared cookie sheet. (Batter will be quite runny.)

Bake for 20 minutes.

While this is cooking, prepare a tea towel that is a bit bigger than the cookie sheet.

Sprinkle 1/4 cup cocoa all over the tea towel.

When cake comes out of the oven dump it right onto the prepared tea towel.

Peel off the parchment paper and roll the tea towel up together in a tight roll.

Wrap the whole thing in saran wrap and put it in the fridge to cool.

While you are waiting, make the ganache by microwaving the chocolate chips and cream together. 1 minute or Just until they will melt together.

Let this sit on the counter until it thickens and cools a bit.

When your cake roll is cooled, carefully unroll it.

Spread the two jars of marshmallow over the cake.

Sprinkle the graham cracker crumbs and then pour the chocolate ganache over top. (If it is too hot it will just run right off so it needs to be a little bit cooler but not too much or it will harden up.)

Carefully roll the whole roll together again and wrap in saran wrap and put in the fridge for at least 1 hour.

When ready to serve, unwrap and slice into slices.
Now you might be thinking… when am I going to have 10 egg yolks or what do I do with all those whites? Well
French Macarons
or a homemade angel food cake is a great place to start!! I love this roll a LOT. In fact I may have eaten quite a few slices myself.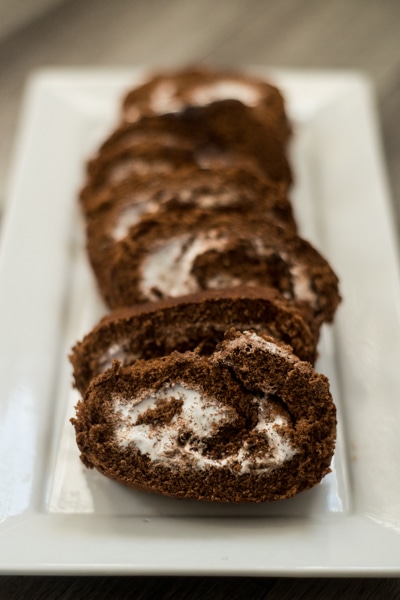 This makes a huge roll that is great for a big family get together!

Blog | Facebook | Pinterest | Instagram | Bloglovin'
Thank you again for Rhonda for being back this month! 🙂 Check out some of our fave's like her S'mores Cake, BBQ S'mores or S'mores Mini Trifles.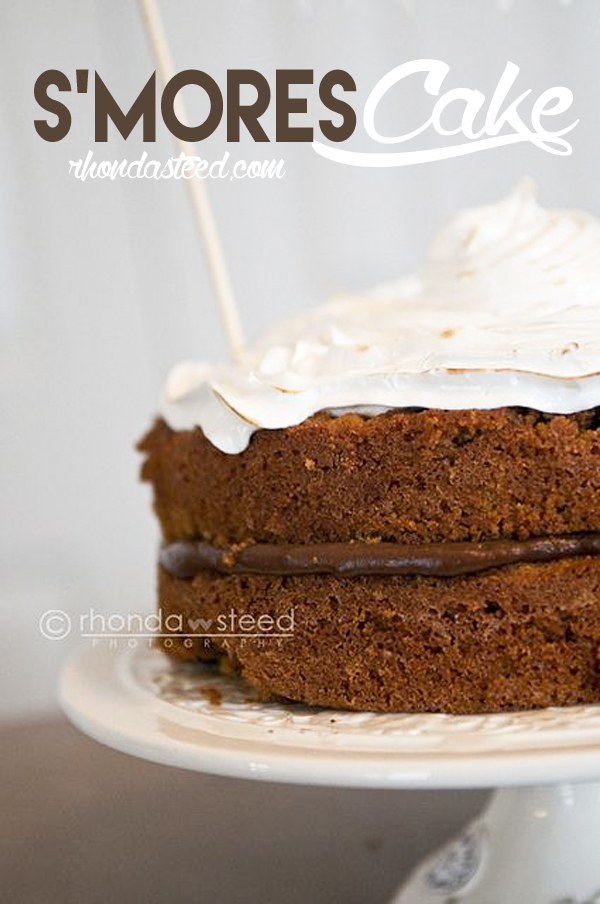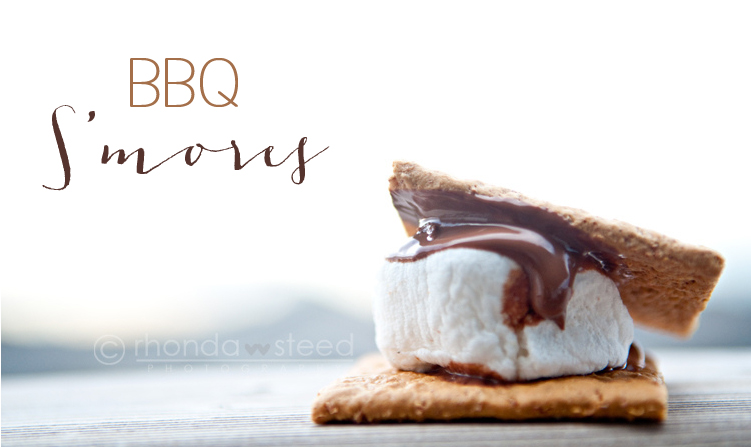 If you are craving s'mores treats with delicious graham cracker, chocolate + mallow, try LMLD's indoor s'more recipe!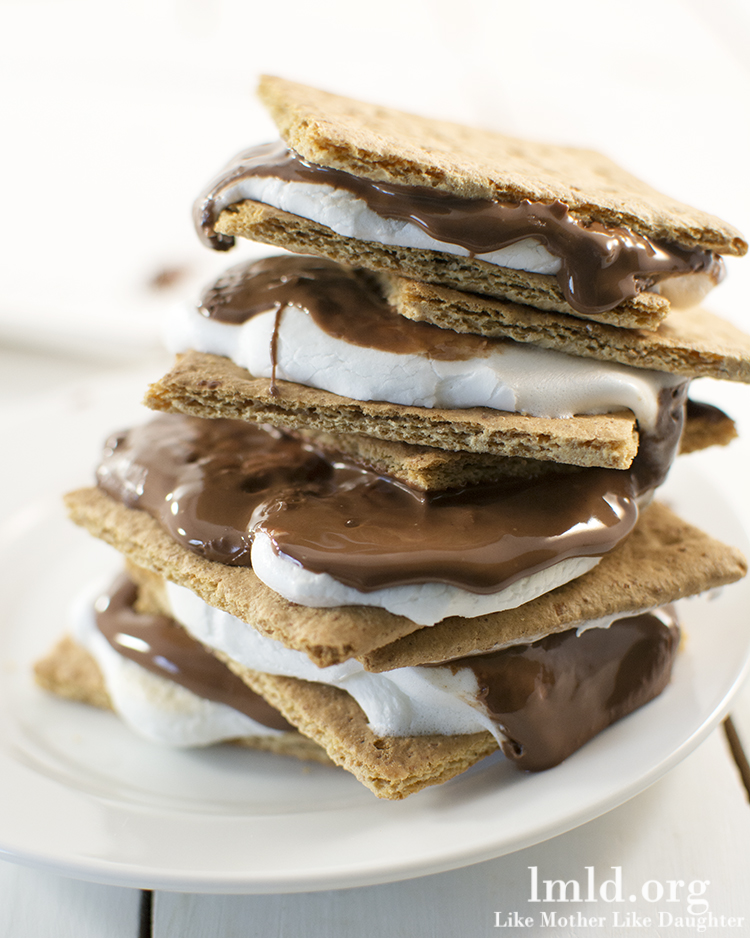 And if you love rolls like we do, try this yummy strawberry roll recipe!