Candied Eyeball Halloween popcorn
This is a sponsored post on behalf of ourselves and Huggies®. All opinions, as always, are our very own!
Our very favorite spooky time of year is approaching and we can hardly wait for the littles to appear as ghosts and goblins and for the treats! It's just as fun for mom to make yummies as it is for the kids and our candied eyeball Halloween popcorn is the perfect amount of letting your own trick-or-treater help without getting TOO messy!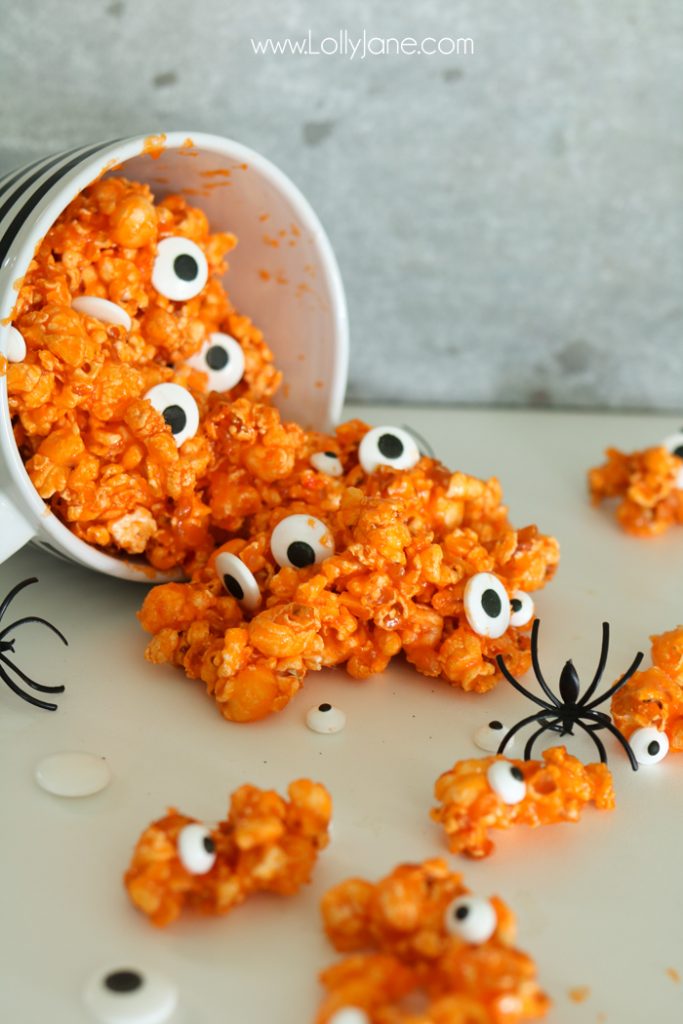 This is such an easy recipe and you may have most everything on hand already. Mom win!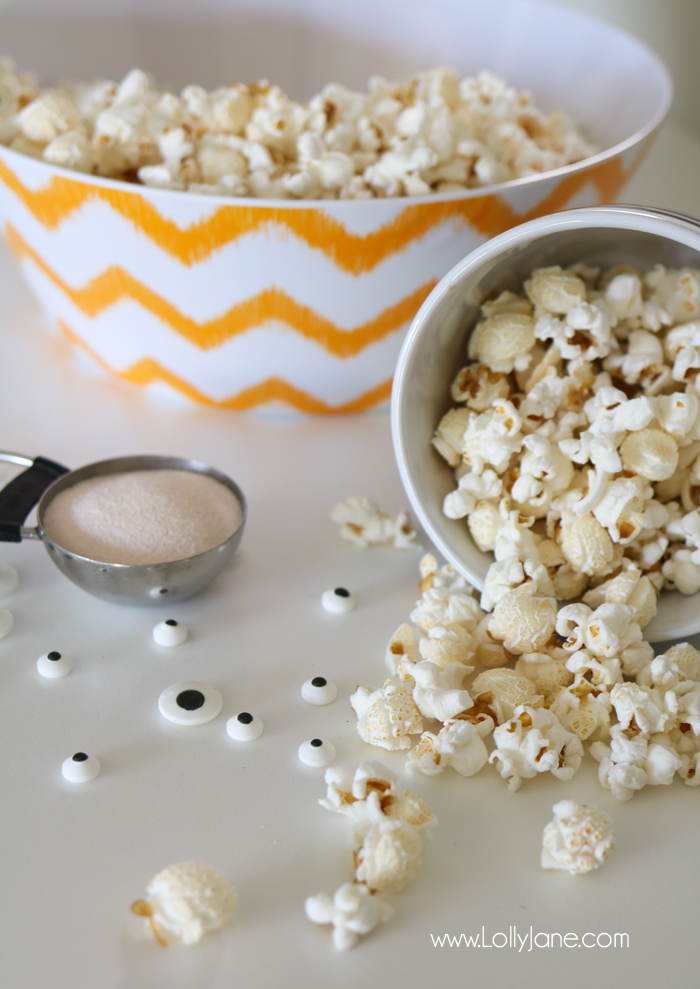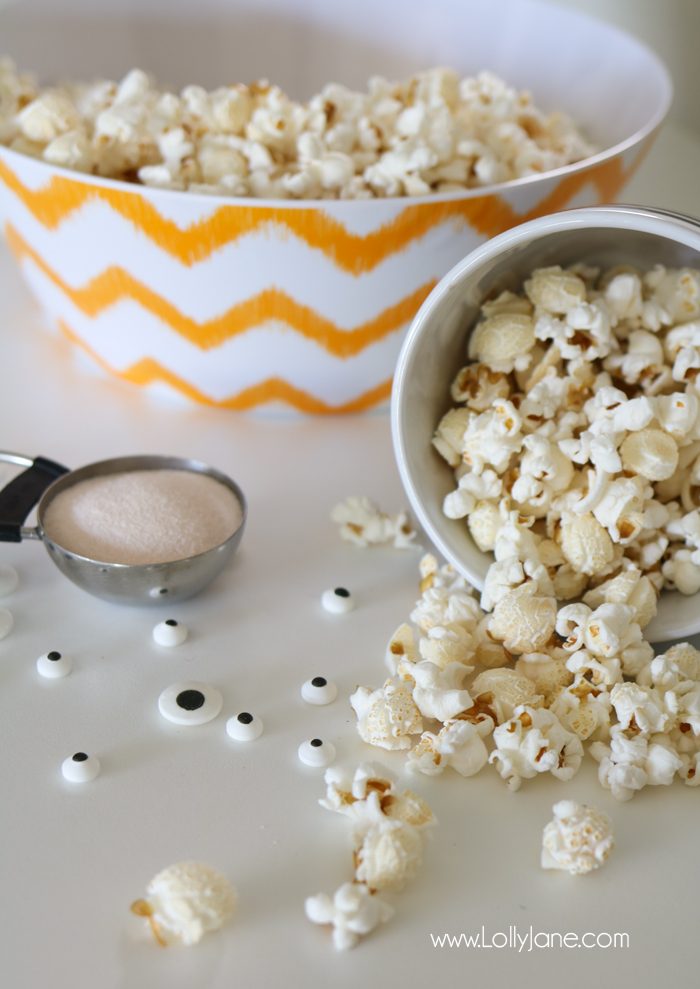 Ingredients:
6 C. popped corn
Candied Eyeballs
2 C. sugar
2/3 C. milk
2 Tbs. corn syrup
1 Tsp. vanillla
Neon orange food coloring, 6 drops (we wanted ours extra bright!)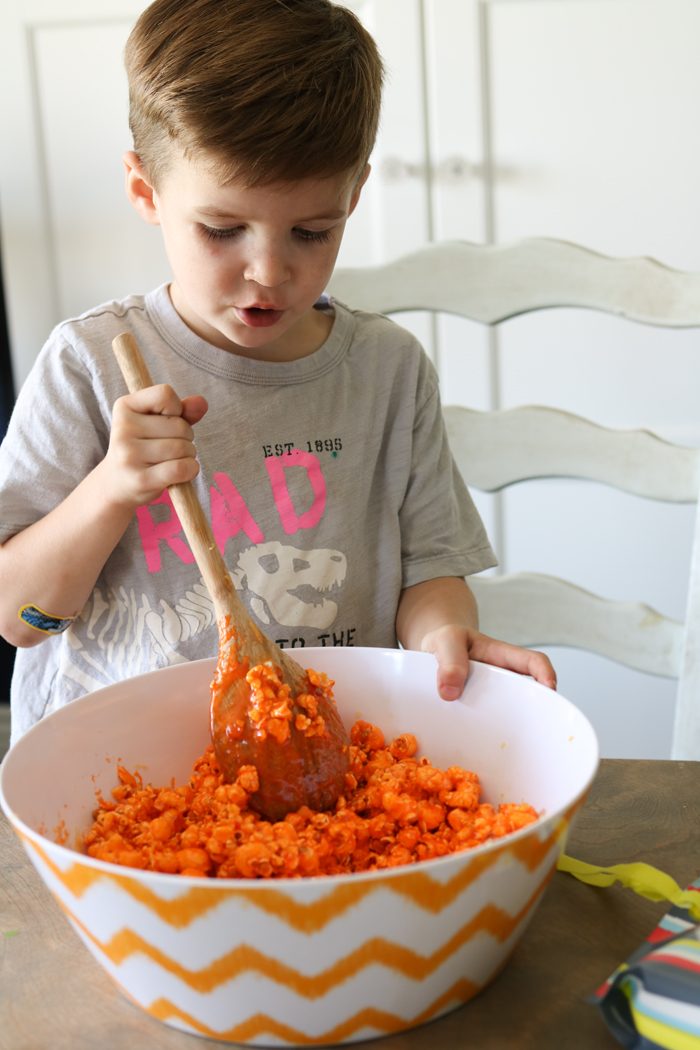 Directions:
Follow the recipe here.
While candy is still warm, add candy eyeballs for an extra spooky treat.
Bag up for individual treats or leave in bowl for a party!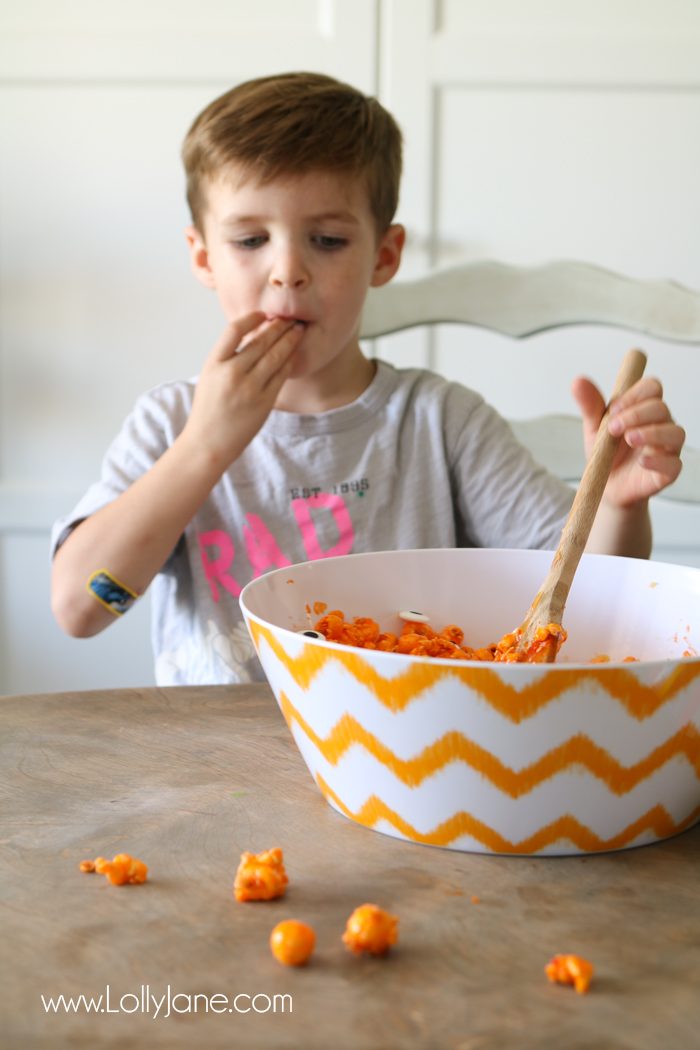 So good but SO sticky! My little dude was in heaven stirring… and picking! 🙂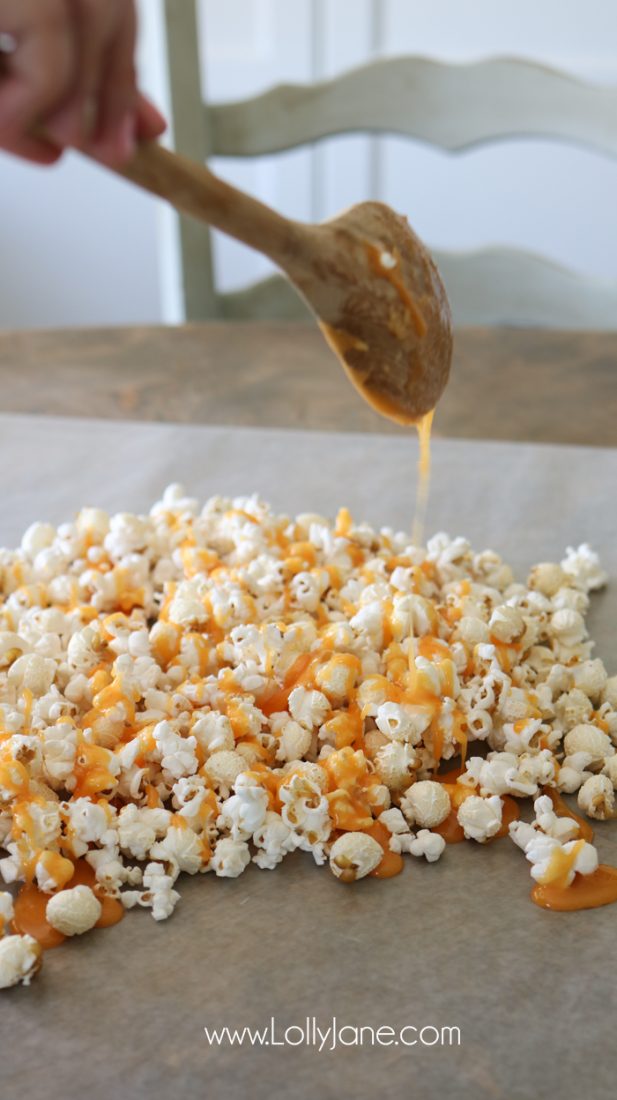 We always have a package of Huggies® Wipes on hand for easy clean up, perfect for sticky messes like this. Since we're both moms you know we use these wipes from fingers to toes!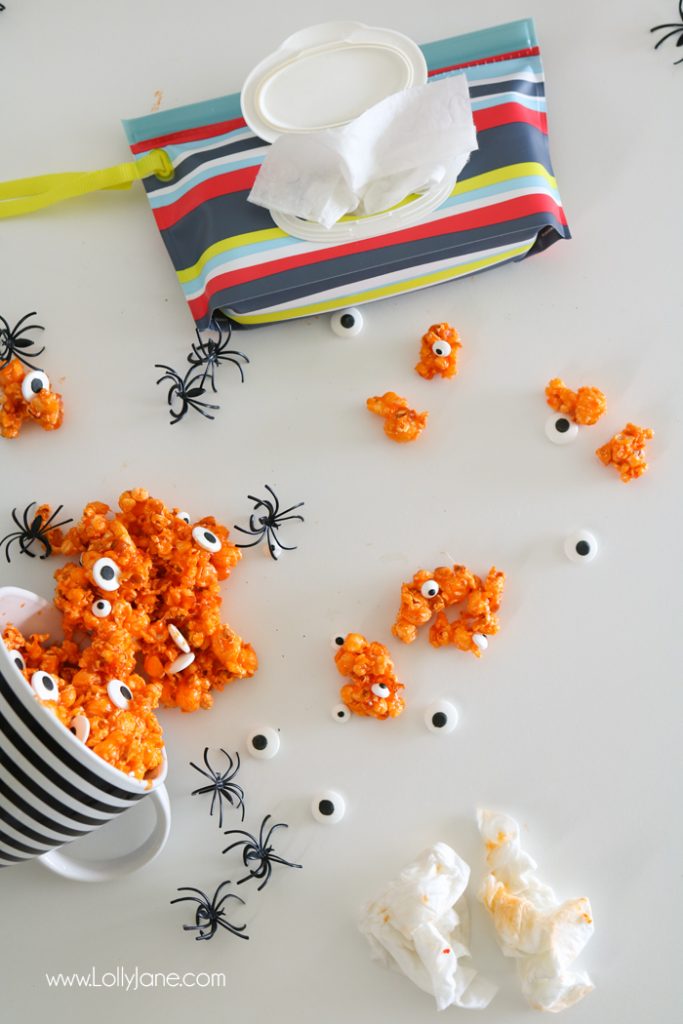 As a veteran mom, I've learned that not all baby wipes are created equal and only Huggies® Wipes have triple layers that are gentle on skin and thick enough to clean the mess. And you guys, I even used them to get the stickiness off of my countertops. Cleaned like a champ!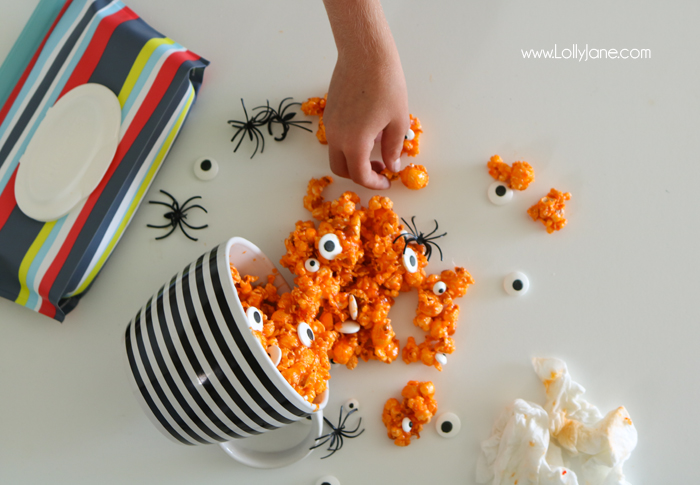 Don't these ooey gooey candied eyeball popcorn look so festive?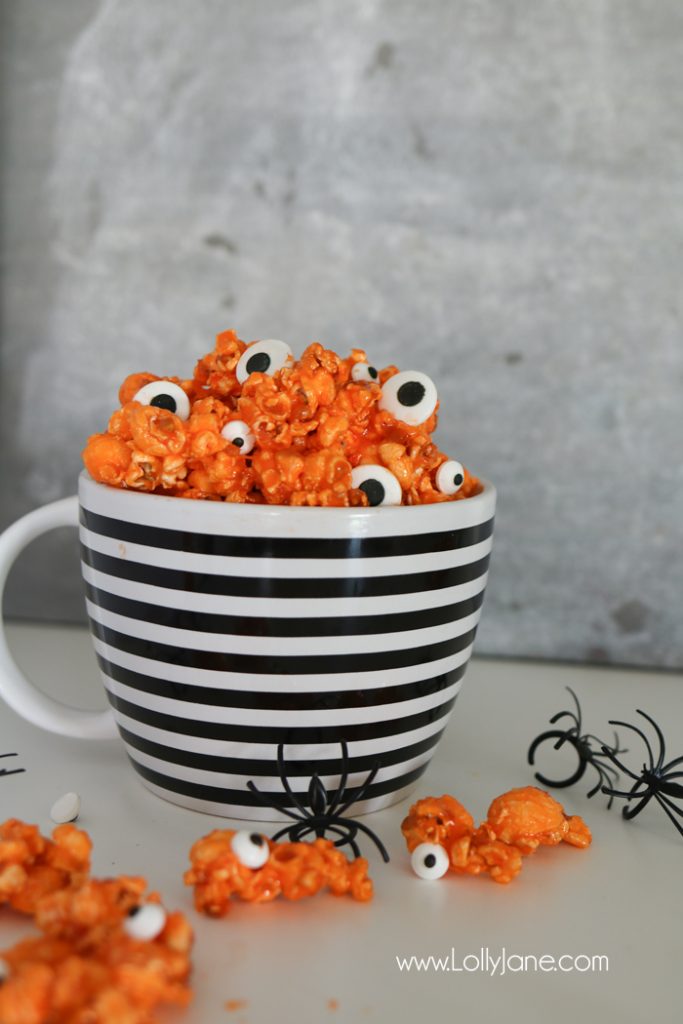 My little one kept eating the eyeballs, of course!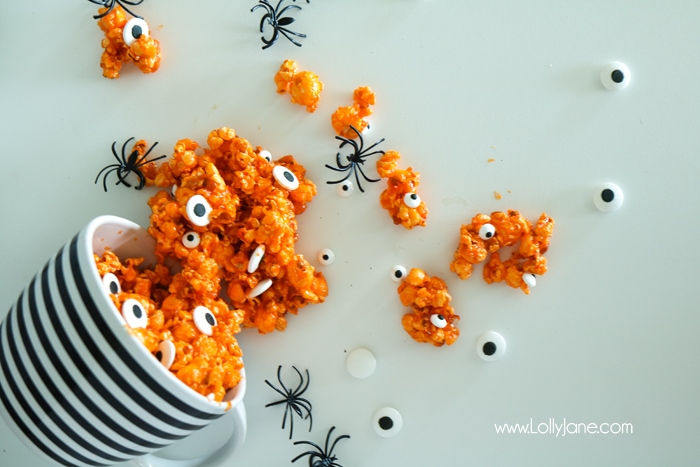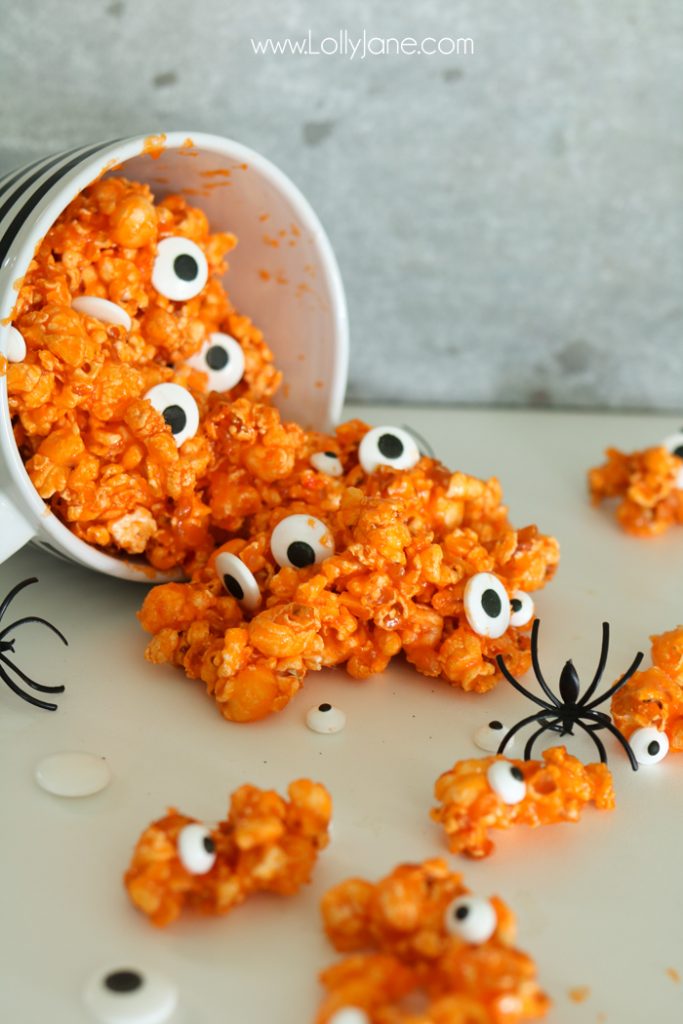 Check out more of our sticky, gooey or messy recipes where Huggies® wipes saved the day!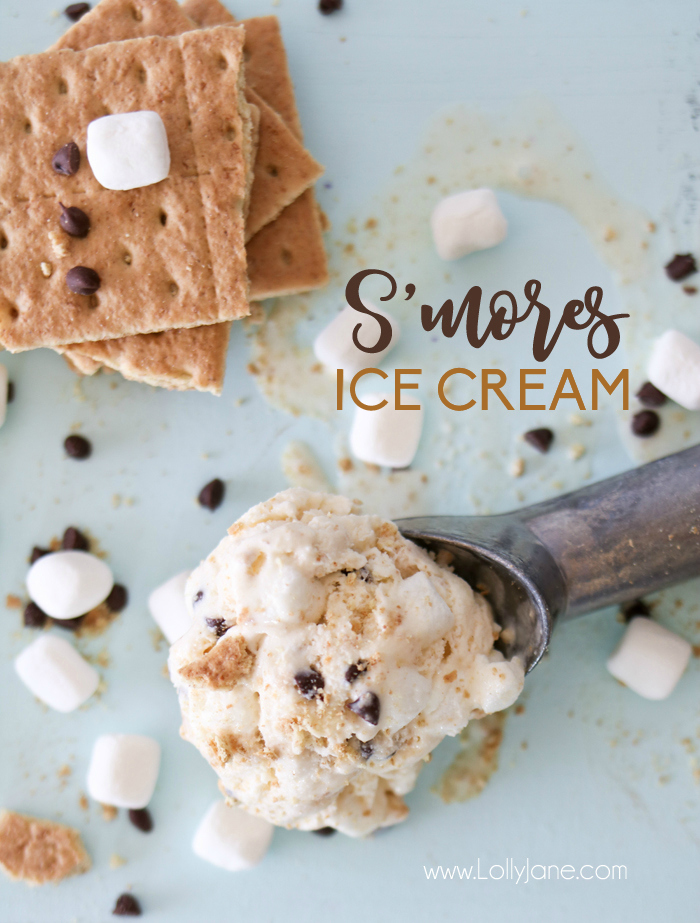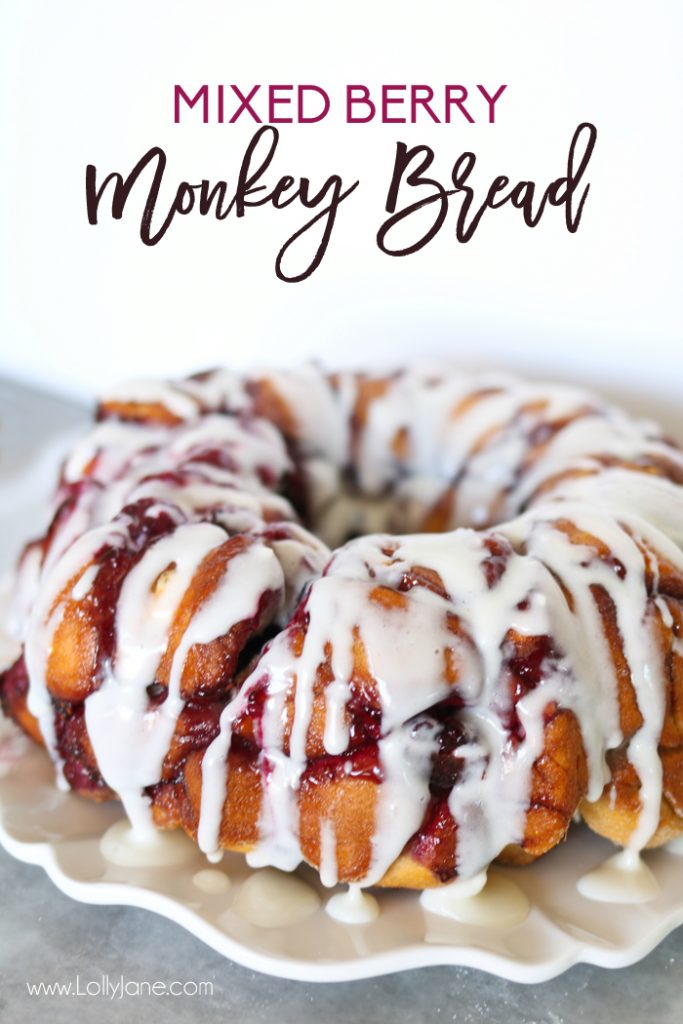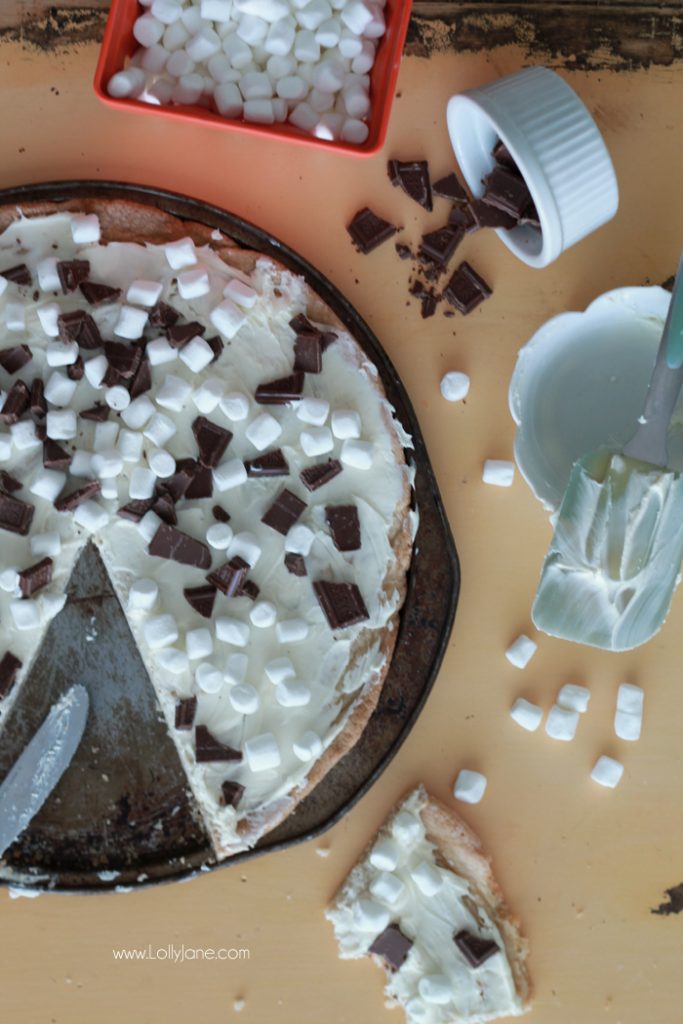 This is a sponsored post on behalf and ourselves and Huggies®. All opinions, as always, are our very own!