Valentine popcorn mix recipe + free tags
We've shared some Valentine's decor ideas, Valentine's Day crafts and even Valentine fonts this month so it's about time for an easy recipe that's pretty darn tasty! Our kids went absolutely crazy for our candy corn popcorn mix so we added a bit of pink to it this time around, thanks to a cute Valentine candy mix discovered at Winco while grocery shopping earlier last week. It had pink candy corn, red jelly beans, gummy hearts, chewy lips + conversation hearts mixed together in Valentine goodness and I knew it would be a great addition to our sweet white chocolate popcorn recipe.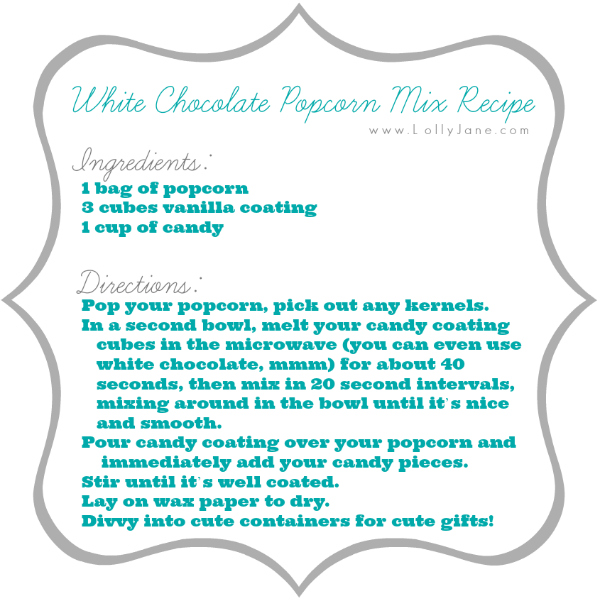 This popcorn recipe makes so much with just a few ingredients that we thought we'd give you a variety of ways to use them. Paired with Kristi's FREE "Have a poppin' Valentine's Day!" tags, they are kid friendly enough to use for those school Valentine's but still adult enough for neighbor or teacher gifts.
Check out 3 easy ways to share: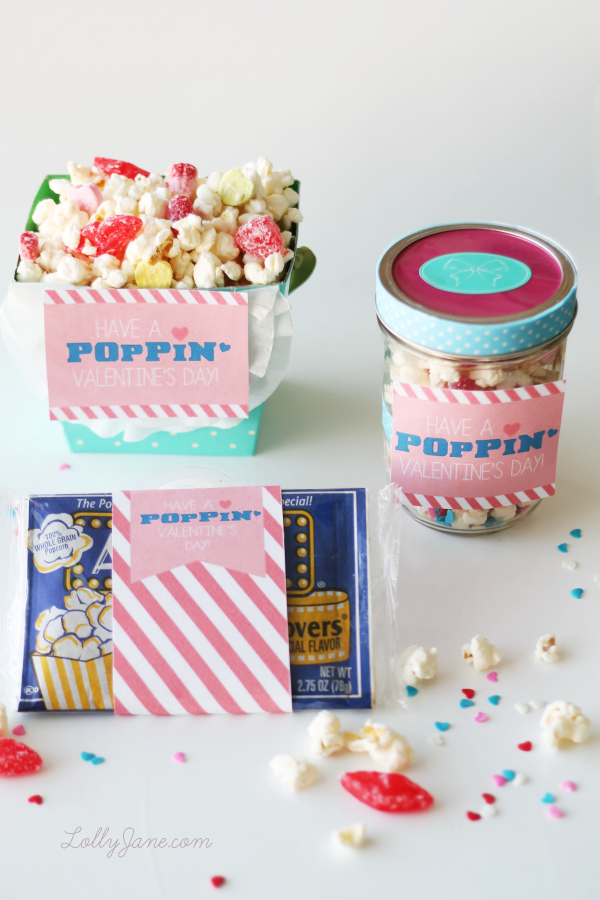 >> Download free Valentine popcorn tags <<
You know we LOVE  our mason jars!! We simply filled this one up with the Valentine popcorn mix, added washi tape around the lid with some scrapbook paper on the top, wrapped more washi around the middle of the jar then double-sided taped the tag into place. Seriously SO easy!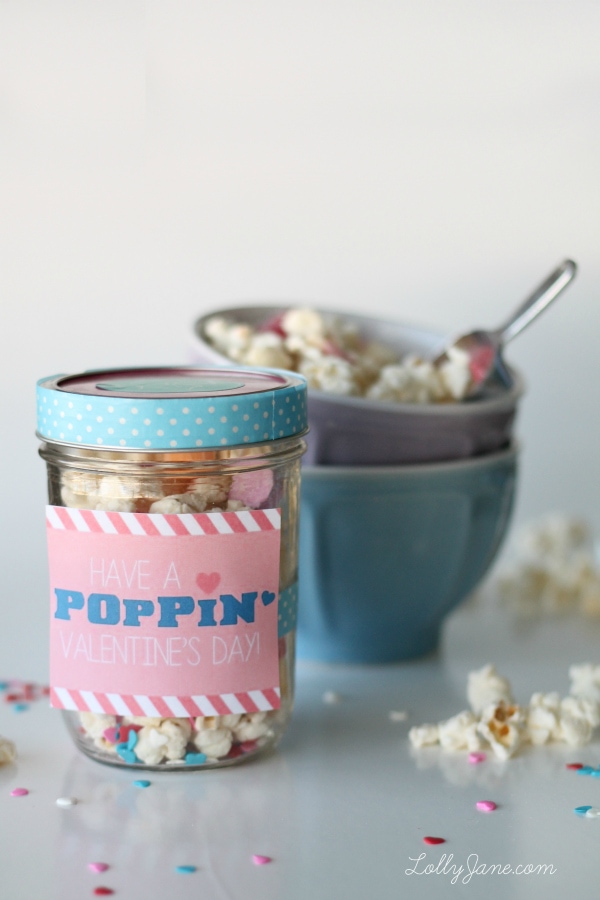 If you don't have a jar on hand, Target sells really cute festive boxes in the Dollar Spot. We filled this pretty blue polkadot gift box up with our Valentine popcorn mix, added a folded coffee filter wreath (leftover from our coffee filter wreath tutorial) then clear taped the tag right on top.  Can't get easier than that, right?!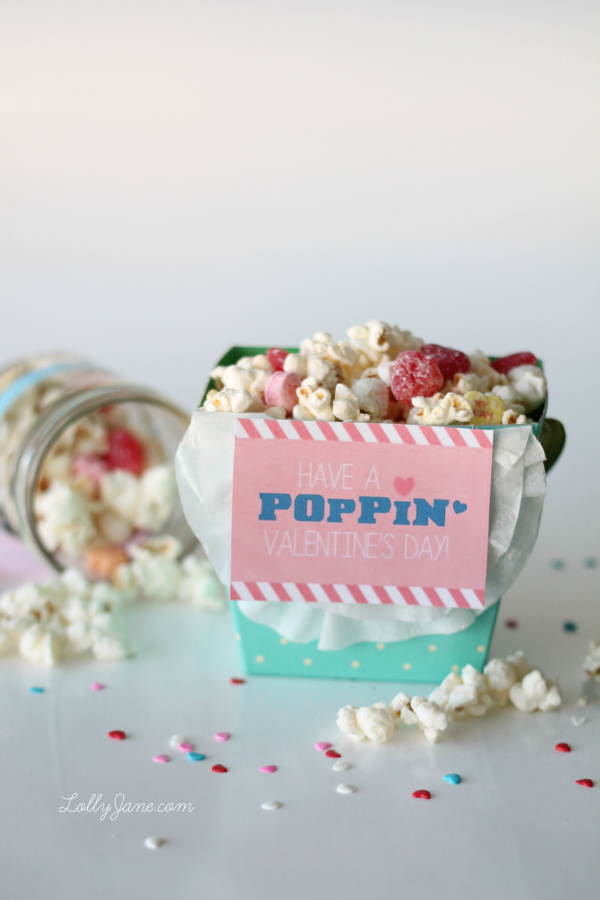 Except if you just don't have time then a bag of unpopped popcorn + a free printable tag is still pretty darn cute!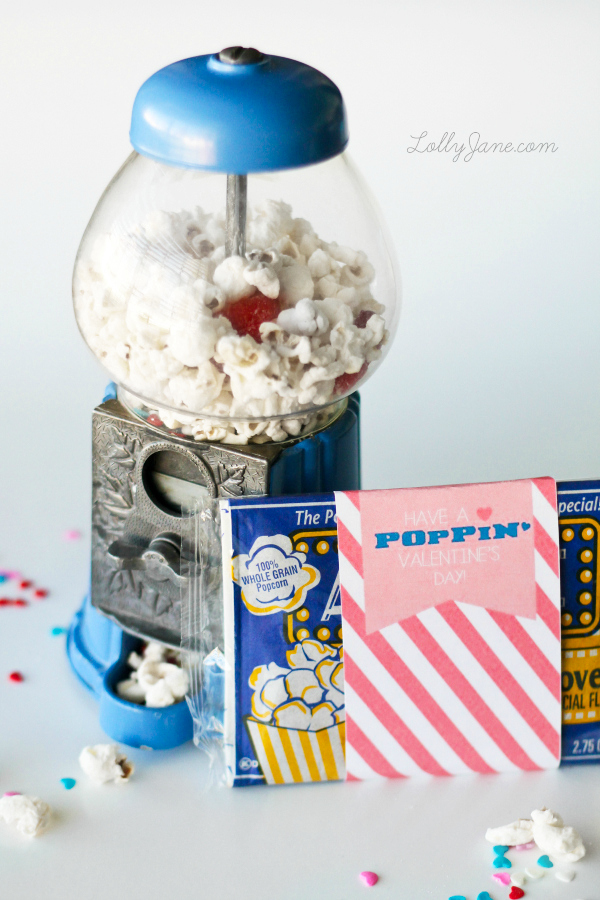 Be sure to check out all of our Valentine's Day ideas like our doily heart bakers twine bunting,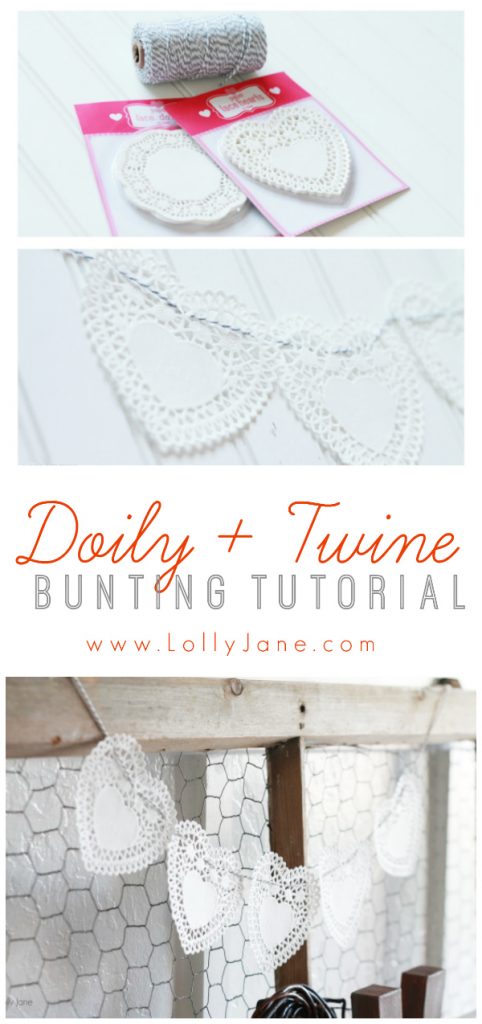 plus more of our treats like our Valentine Oreo Dipped Cookies!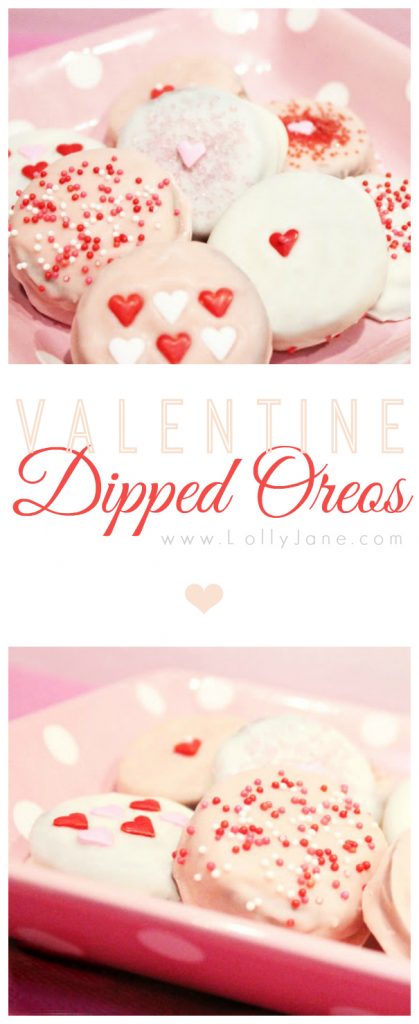 Visit all of our gift ideas too! XO