White chocolate cranberry popcorn
This is a sponsored post from Vintage Charm™ Inspired by Pyrex® but, as always, all opinions expressed are our very own.
For our birthday each year, since we're twins AND it falls just 10 days before Christmas, we spend the whole day thrift shopping and eating our way through it. Our very favorite item we hunt for while perusing vintage shops are colorful pieces of Pyrex® bowls to add to our collection… kind of a dual birthday/Christmas gift from us to us. 😉 When we saw the Vintage Charm™ Inspired by Pyrex® prep and serve bowls from World Kitchen, we couldn't get our hands on them fast enough! They are perfect for staging, baking, cooking, or tying a bow around to give as the PERFECT gift!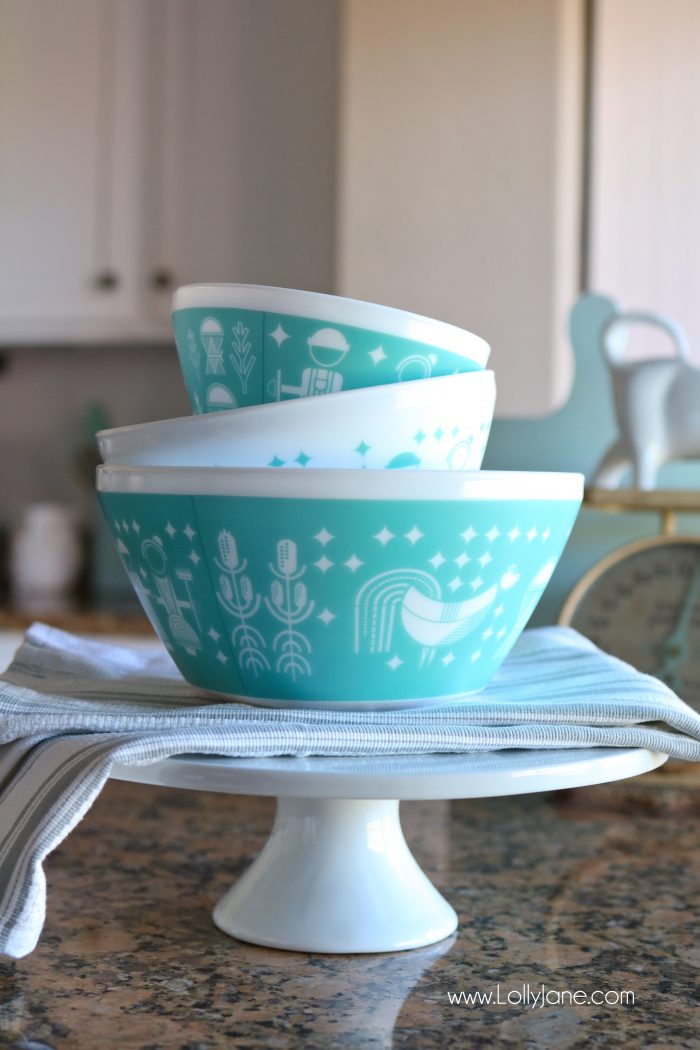 This line of vintage-inspired prep and serve bowls takes a cue from the beloved designs of Pyrex® opal glass bowls from the 50's and 60's. You see, our mother has the full set similar to the Golden Days pattern. She inherited it from her mother, and we've enjoyed many dinners and desserts from these bowls. Whether it was her creamy mashed potatoes or jello salad, we feel a bit nostalgic serving our own family from them but, if you know Lolly Jane, we are all about color! The Vintage Charm™ Inspired by Pyrex® sold us on its chic modern twist of the popular patterns we are already fond of (as I'm sure many of you can relate!) and we can't wait to collect them all!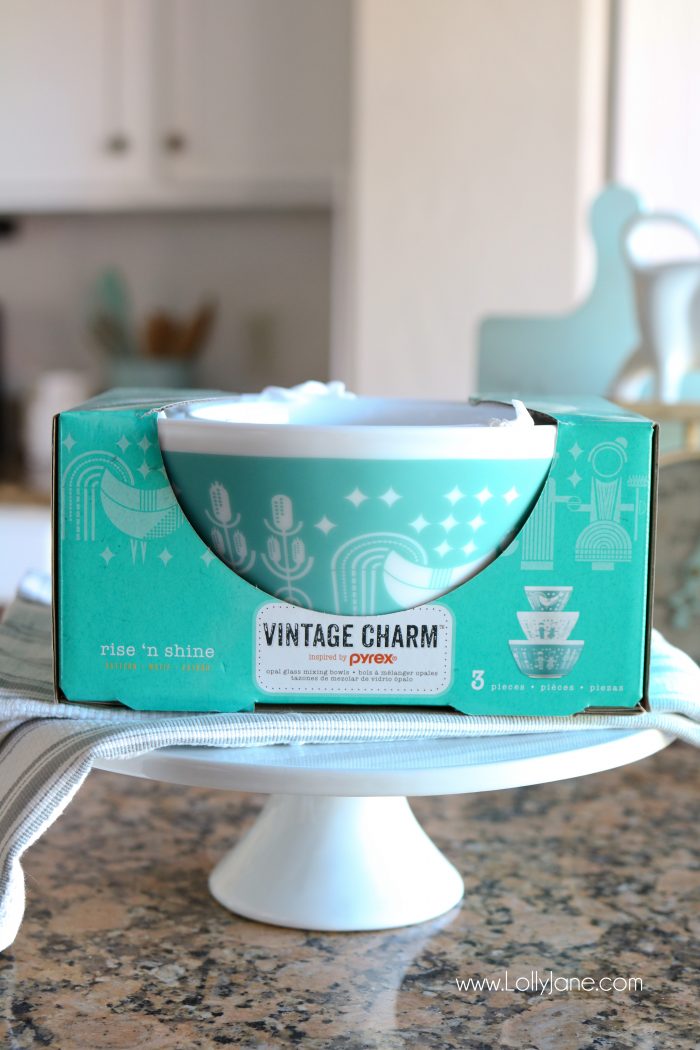 We know one of the pretty 3-piece sets will be sure to match your style or decor! Choose from Rise 'N Shine, Spot On, Birds of a Feather, Golden Days and Memory Lane.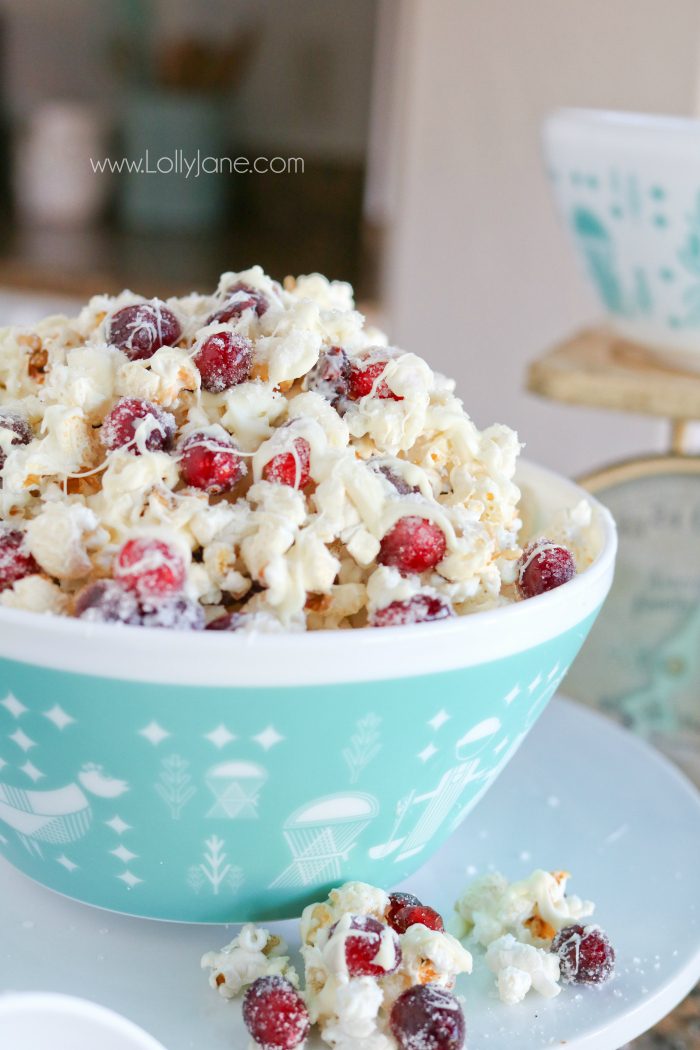 Okay now, fast forward to a few days before Christmas where we are baking and our houses are filled with all the traditional holiday scents and sweets! Our White Chocolate Cranberry Popcorn is a staple around our homes and absolute hit for large gatherings. We love to serve it bagged up with a tag but hello, how cute would it be in a Vintage Charm™ Inspired by Pyrex® bowl? I guarantee you'll be the favorite neighbor in no time if you paired this bowl with our family famous popcorn. 😉 You can even separate them into 3 gifts as each bowl is the perfect size for prep, on the table to serve from, or as part of a holiday tablescape, or like my husband, the 6 oz. bowl is great for eating breakfast cereal, haha.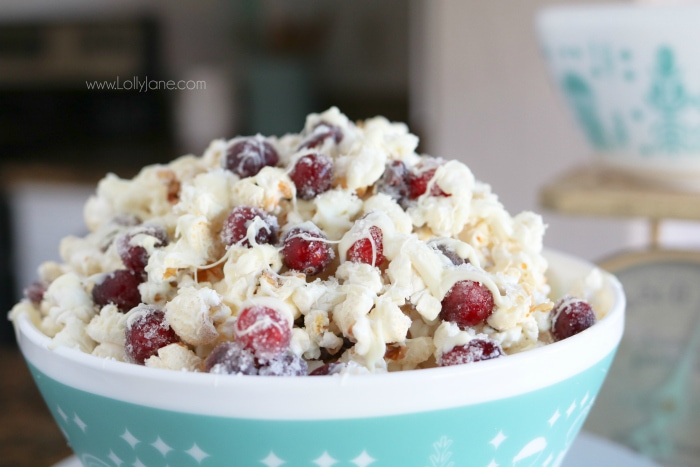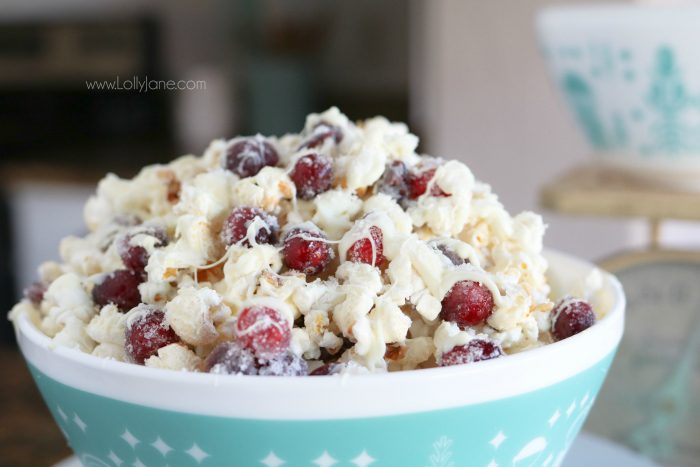 Try our easy recipe that can be tossed with seasonal treats for any holiday!
White Chocolate Cranberry Popcorn
Ingredients:
1/2 C. Popcorn Kernels (Popped)

3/4 C. White Chocolate Chips

1/2 Tbs. Coconut Oil or Shortening

3/4 C. Dried Cranberries (or more if you prefer)

Optional: Handful of Candied Cranberries for garnish
Directions:
Set white popcorn in largest size Vintage Charm™ Inspired by Pyrex® bowl.

Melt your white chocolate choice in the microwave for 30 seconds, mix then add coconut oil to smooth out. (Add another 10 seconds if not melted enough or add more coconut oil if too thick.)

Immediately pour melted chocolate over popcorn, add cranberries and toss gently to coat.

Spread popcorn onto a baking sheet, let cool.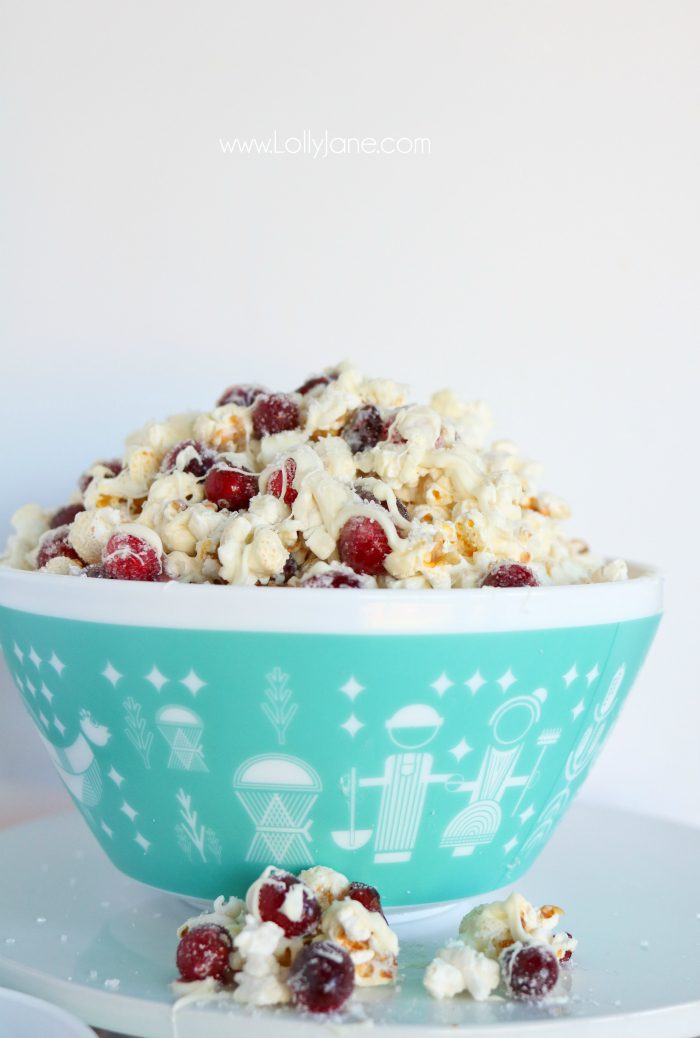 Aren't the pops of red from the cranberries so pretty against the turquoise Vintage Charm bowls? Use our coupon code VINTAGE20 on ShopWorldKitchen.com to receive 20% off of your order and wrap them up for your mom, sister, aunties, or… yourself! 😉 Vintage Charm bowls are also available online and in-store at Target, Macy's, Walmart, Amazon and of course at ShopWorldKitchen.com.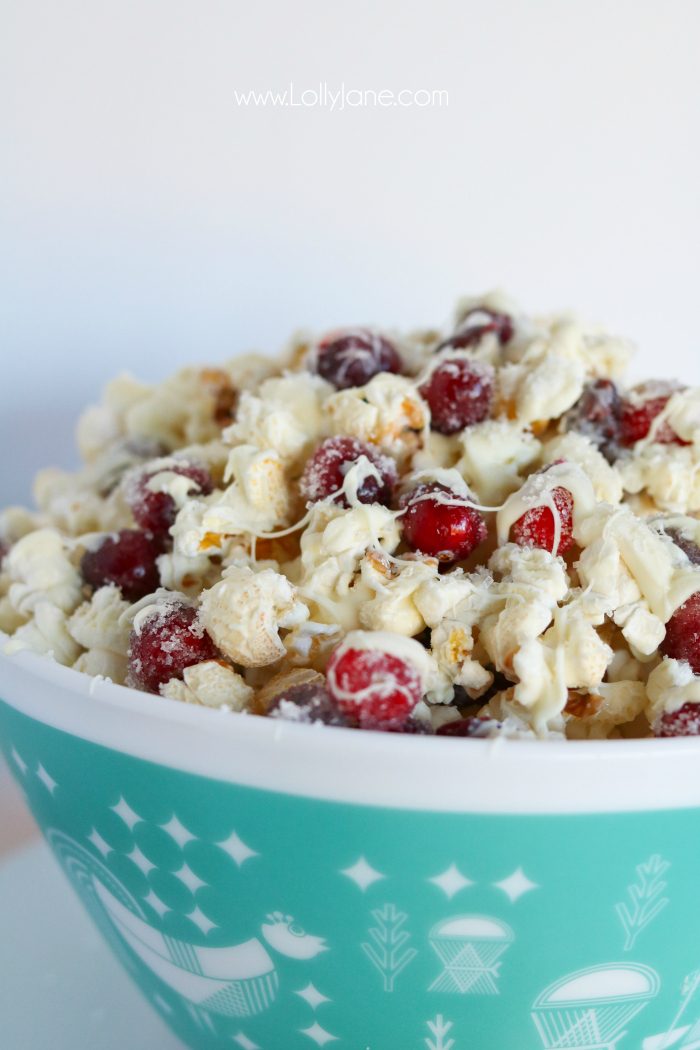 Check out the trending hashtag #VintageCharm or follow along at Vintage Entertaining Site, Instagram, or Twitter!