white chocolate sprinkles popcorn dessert
This white chocolate sprinkles popcorn dessert looks so yummy! Excited to have Laura Kelly here to share the yumminess AND to give away a $250 Visa gift card! Happy way to start off the weekend, thanks Laura!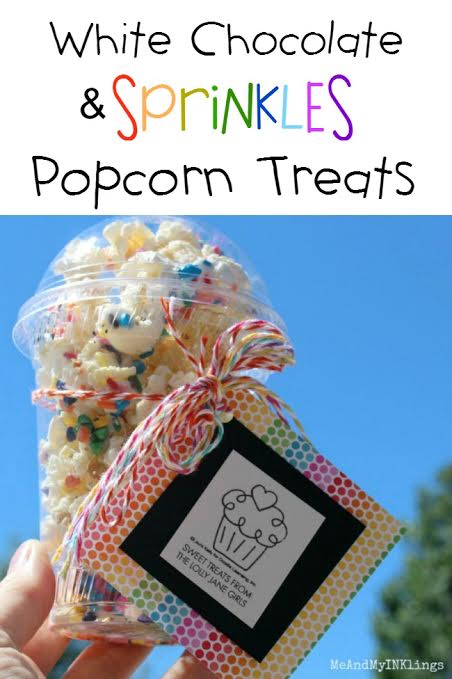 Hello there. It's Laura Kelly here from Me and My INKlings guest posting here with my Lolly Jane friends to spread some sprinkles and happy. I created a super simple bright and fun popcorn mix and decorated it with a personalized tag to celebrate…well the celebrate all the things of course.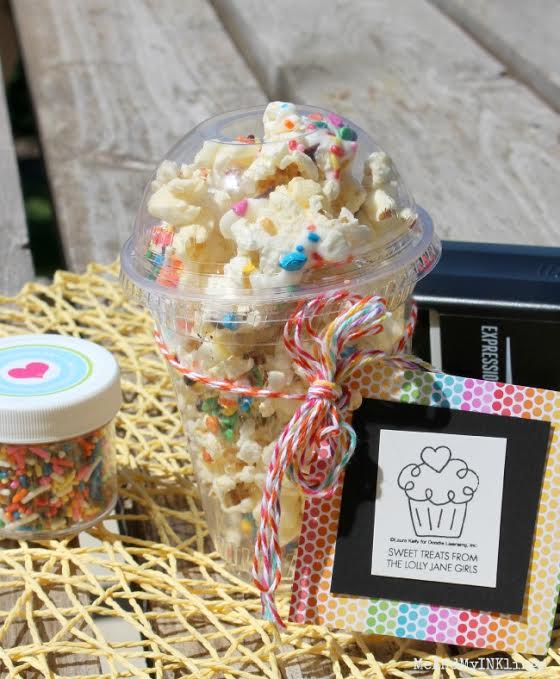 This post is sponsored by Expressionery, the awesome online store that sells my custom designed self-inkling stamps like the one used on the tag AND The Bakers Party Shop, an online store that sells all things awesome for baking and making parties!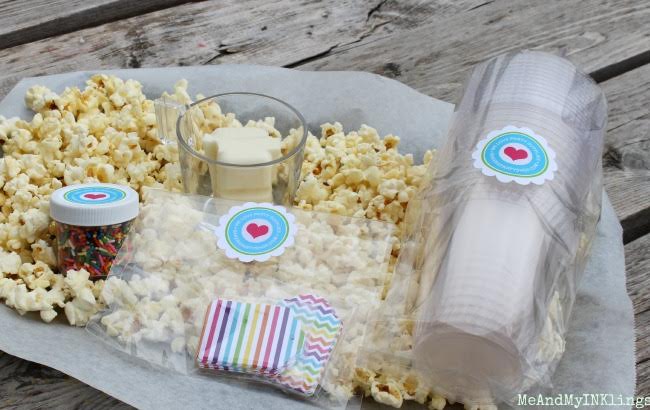 Things that are simple and fun make me happy. I don't have patience for lots of steps and waiting. This popcorn mix is easy peasy. Drizzle melted white chocolate over popped kernels and quickly pour on the sprinkles. Chill it until the chocolate hardens and ta da….you are done.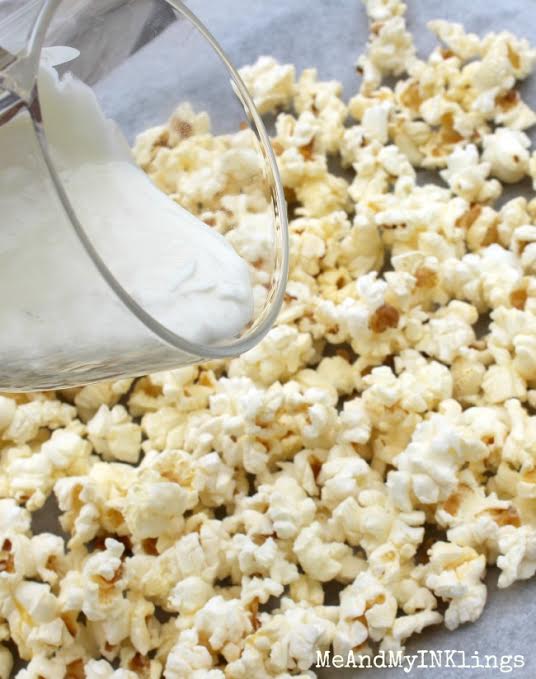 Ta Da!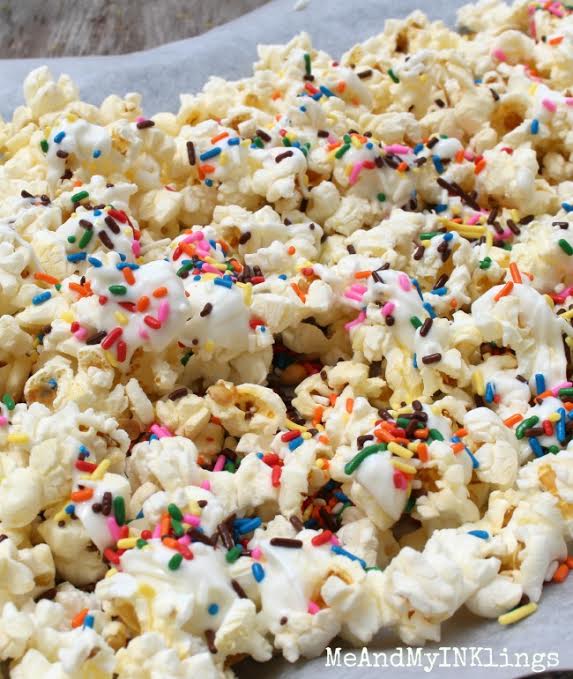 The fun part is packaging it up. This adorable domed lid/cup combo and bakers twine are from The Bakers Party Shop.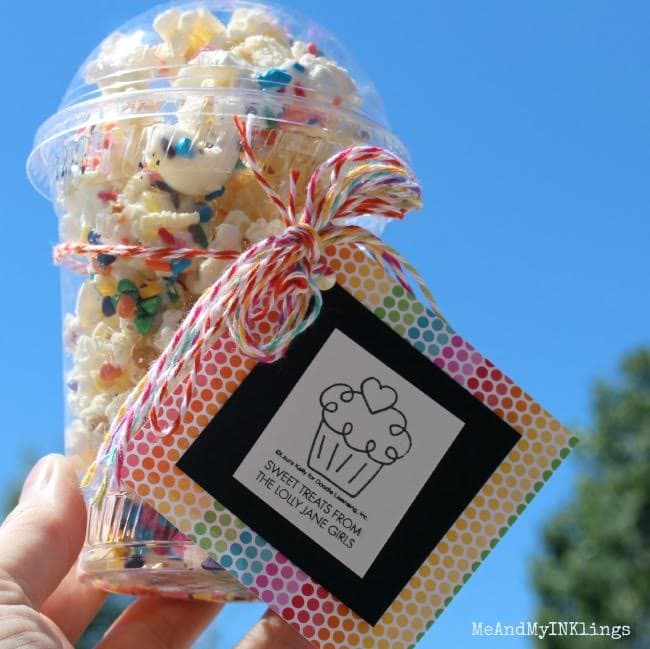 And the stamp… I am in love with the stamp. It comes packaged like a gift. I am so about the packaging of special things. It makes great little tags but I also use mine for notes, wrapping paper and on fabric bags.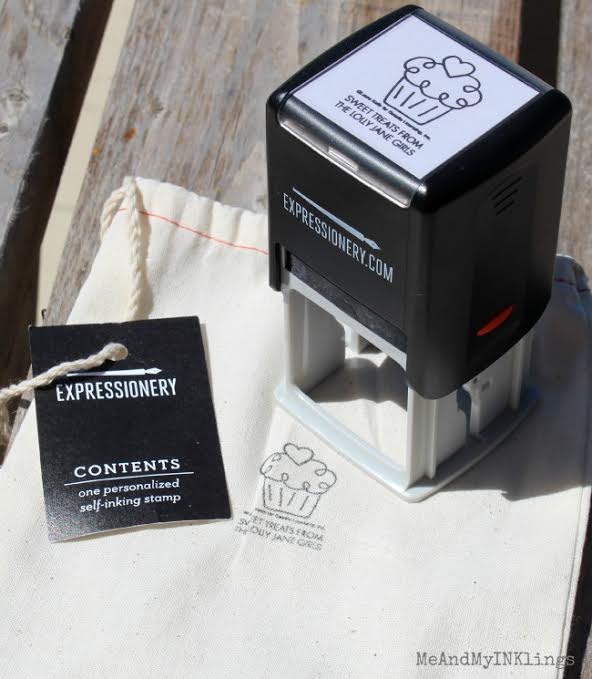 There are lots of great bloggers sharing ways to mix it up with Bakers Party Shop and Expressionery today. Check them out.
And please enter to win a stamp of your own AND a $250 Visa Gift card from Expressionery.
If you want to shop and save a little money, you can use the promo code at both Expressionery and the Bakers Party Shop for a 25% discount. The code is SUNSHINE25.
I would love for you to jump over to my blog sometime and check it out. I love to share!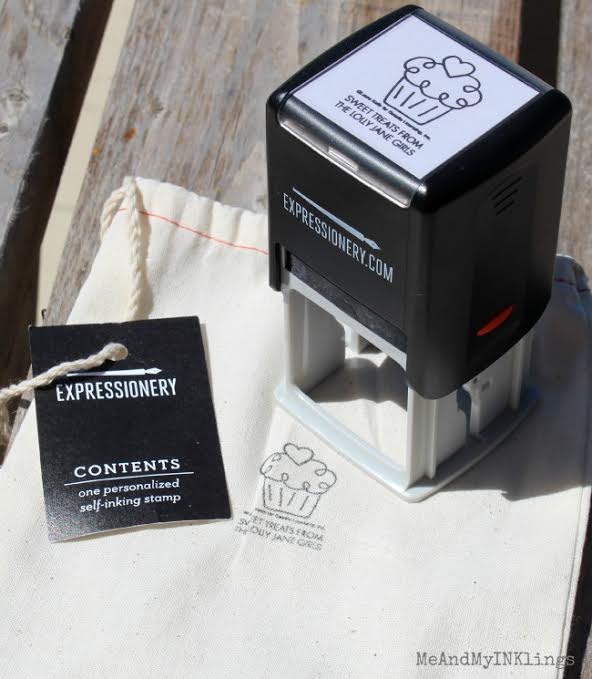 Cheers and Happy Celebrating All the Things,
Laura