Built-In Electric Fireplace
Get inspired with a built-in electric fireplace! The trend of DIY electric fireplaces is the perfect way to add coziness and character to any room on a budget and today we're talking about the benefits of installing an electric fireplace!
Built-In Electric Fireplace
We shared a "DIY Fireplace" on Tik Tok and had a few comments saying, "That's not a fireplace. It's a mantel." Since it's not technically a real fireplace, we simply replied, "It's better. No risk of a real fire, no maintenance!" But, we get what they mean. It doesn't require real firewood, that's for sure. You can't truly
call it a DIY Fireplace but we can call it a DIY Faux Fireplace or a DIY Mantel for an Electric Insert. HA!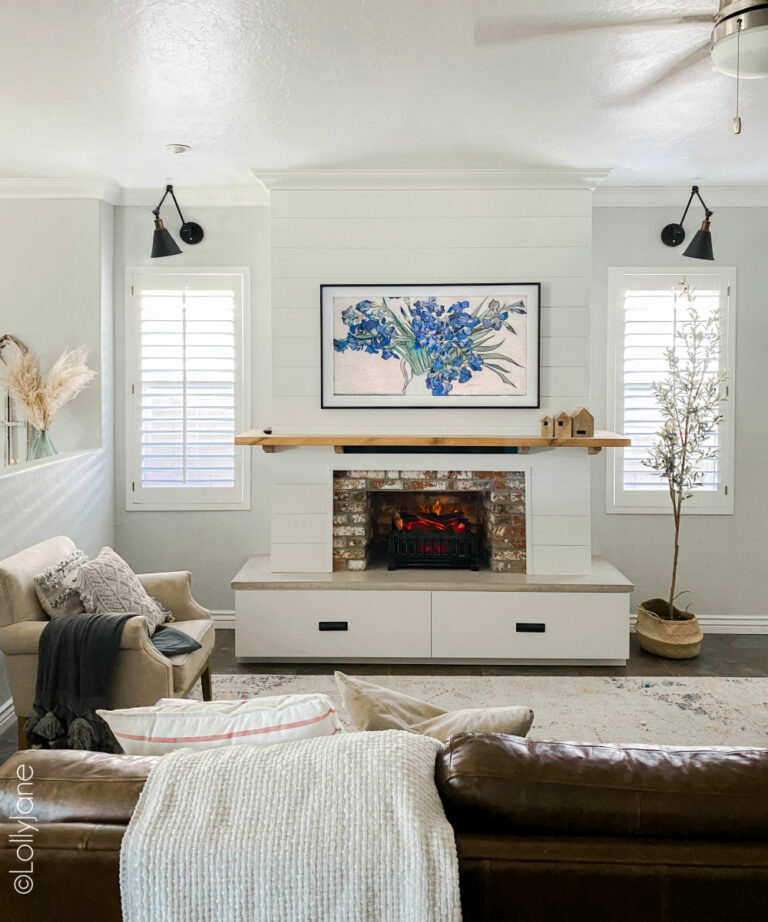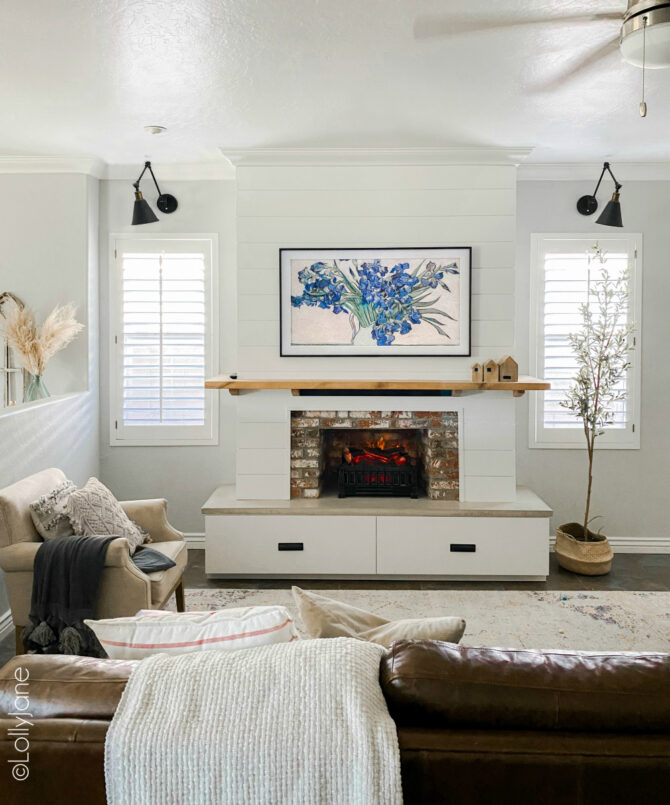 Whatever you call it, we're so glad others have shared their talent and started this trend so people like us without gas or wood burning fireplaces now have a spot to hang their stockings and are affordably able to create a focal point in a room.
But now we've taken things a step further by installing a 30" electric insert fireplace from SimpliFire by
Heat & Glo. This upgrade allows the space to function and feel like a true hearth experience but is still
accessible given the easy installation and ease of use.
How to install a Built-In Electric Fireplace
First and foremost, the "installation" of an electric fireplace is literally plugging the units cord into the wall, then using the remote to turn it on. Bam: instant ambience. That being said, it's more esthetically pleasing with a built-in surround to grasp the the full COZY feel. You don't have to worry about gas lines or venting, so you can easily get the project done in a weekend and enjoy the glow of a new fireplace immediately after you get it installed.
My husband Cory is quite the woodworker and built ours from scratch. You can see the full break down in this blog post. Now that we've opted for a built-in electric insert instead of the electric log, we had to modify the design to accommodate for that.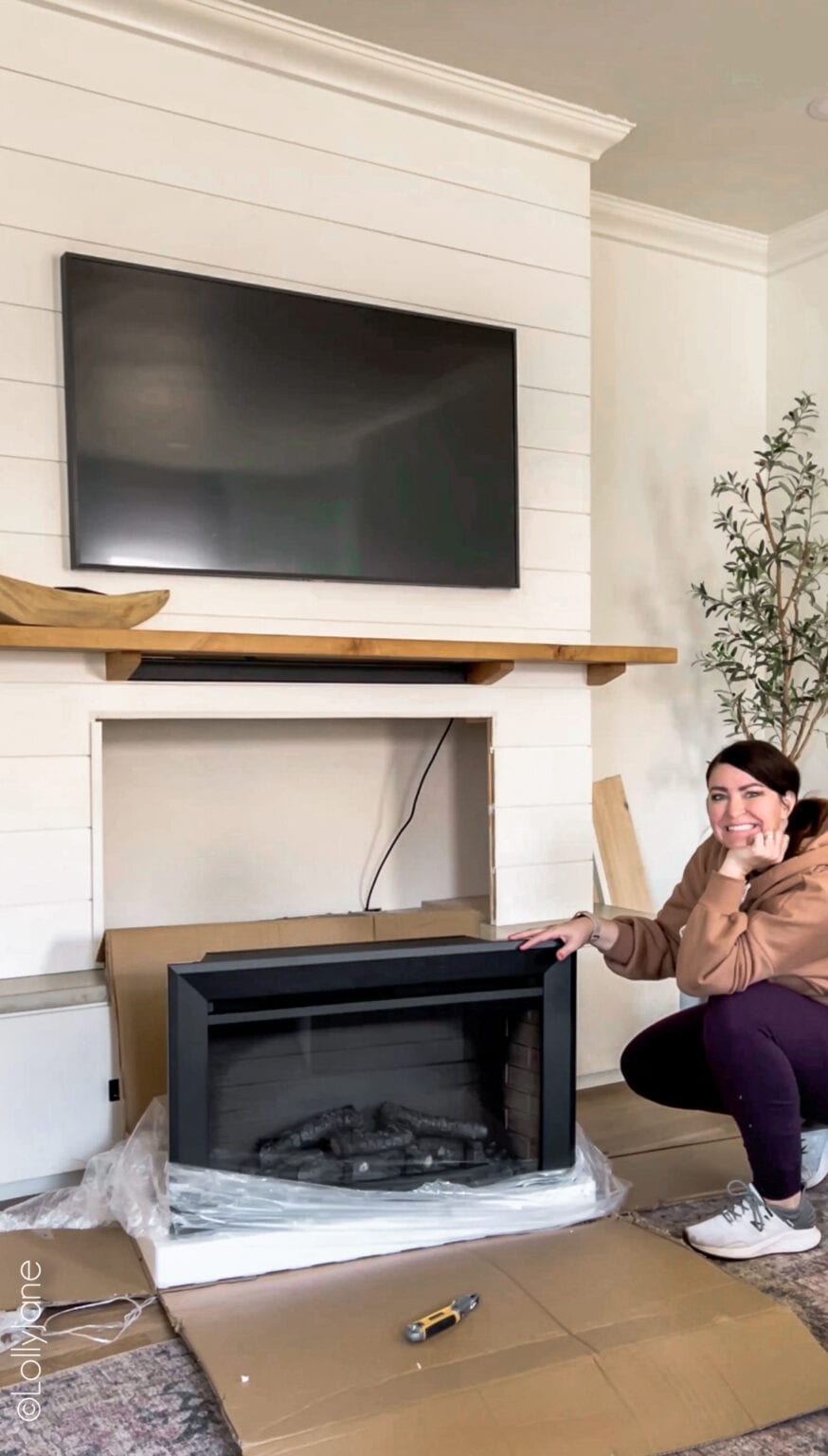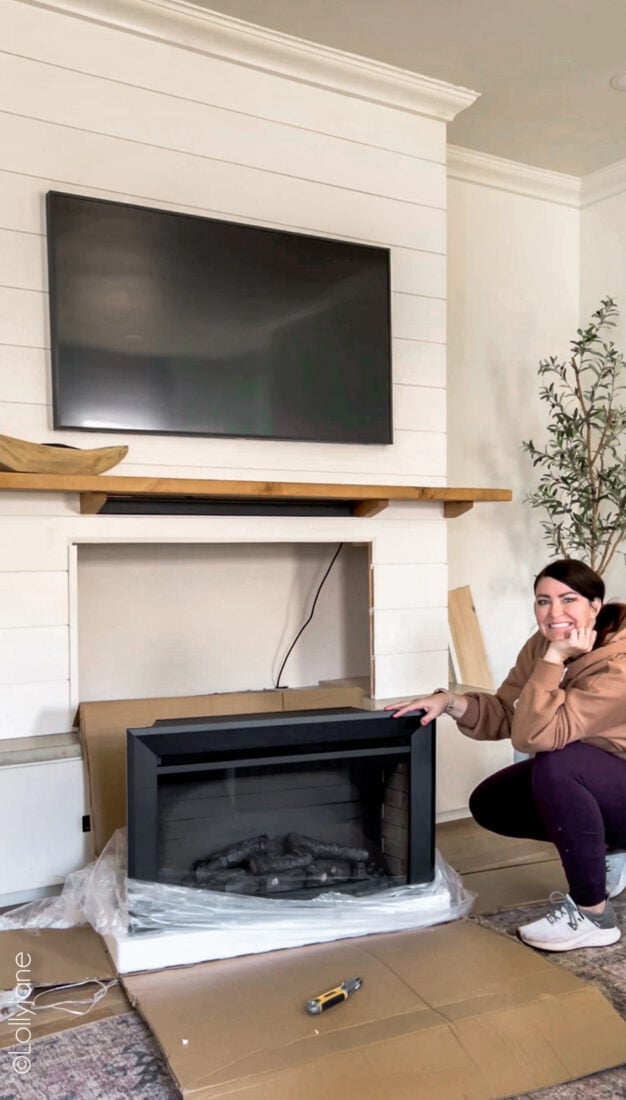 Cory kept everything from the original built-in but the original brick design. We broke it out then reused it by grinding the old mortar down from the brick as well as from the concrete base. Once off, he mixed a new batch of mortar and stacked the brick according to the measurements of our specific unit.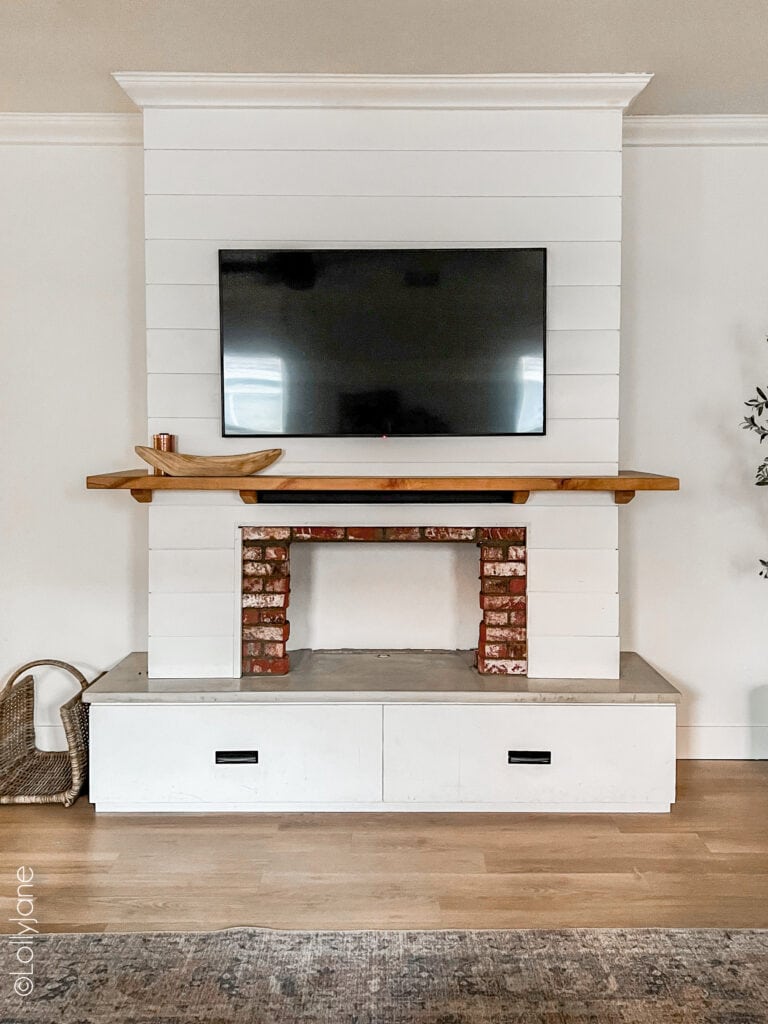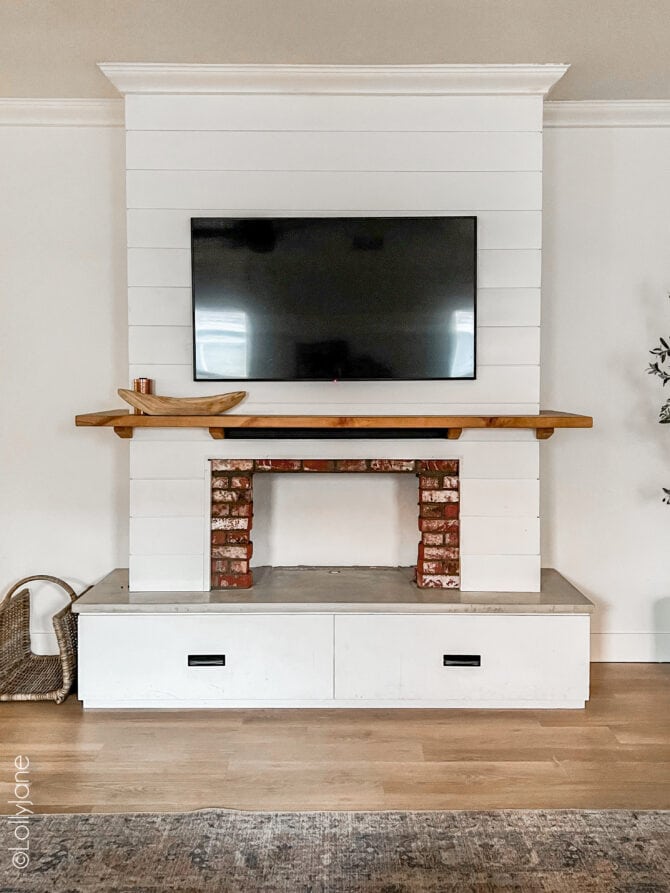 Once fully cured, he ground down the brick to allow for the insert to be set in flush against it. Oh, and I may have went a little crazy with the paint brush, hello Illusive Green 9164 by Sherwin Williams. Love it against the wood tones, it really WARMS up the space. (See what I did there, haha!)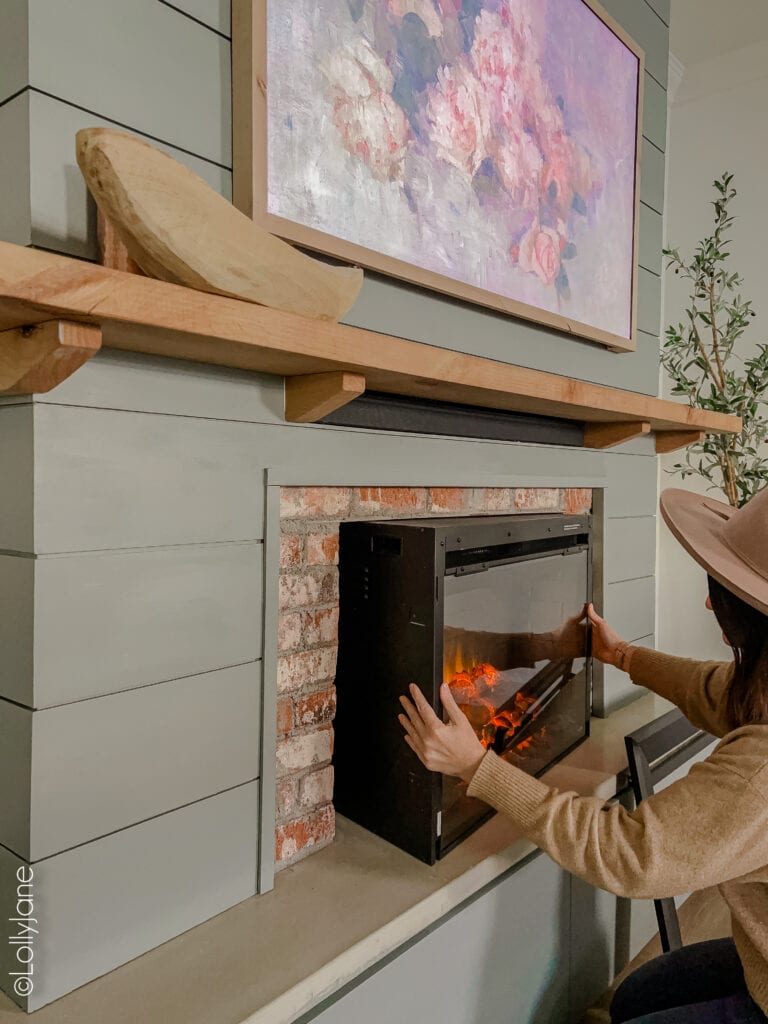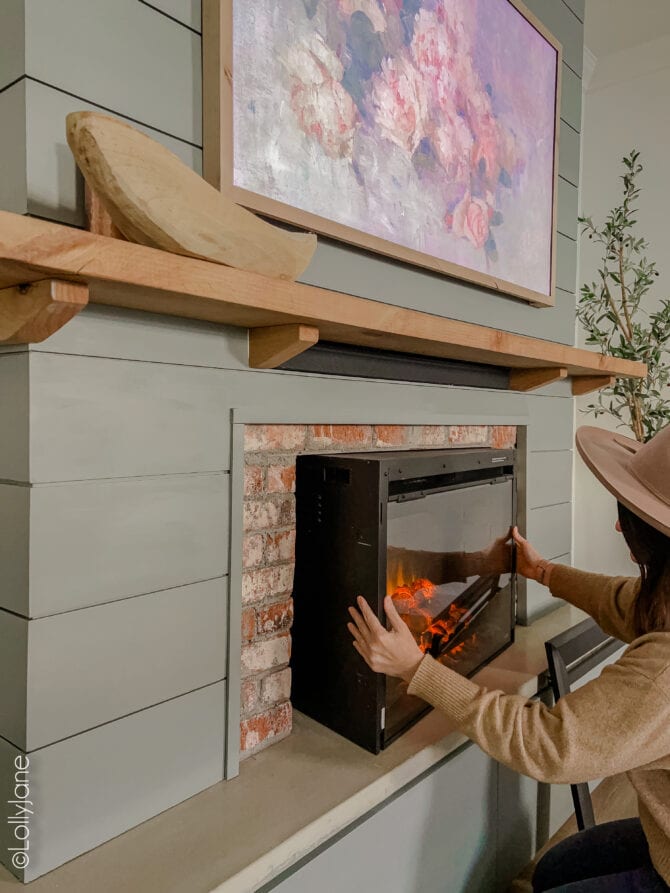 The 4″ trim on the front of our unit allowed for imperfections on the brick that would hide behind said trim. 😉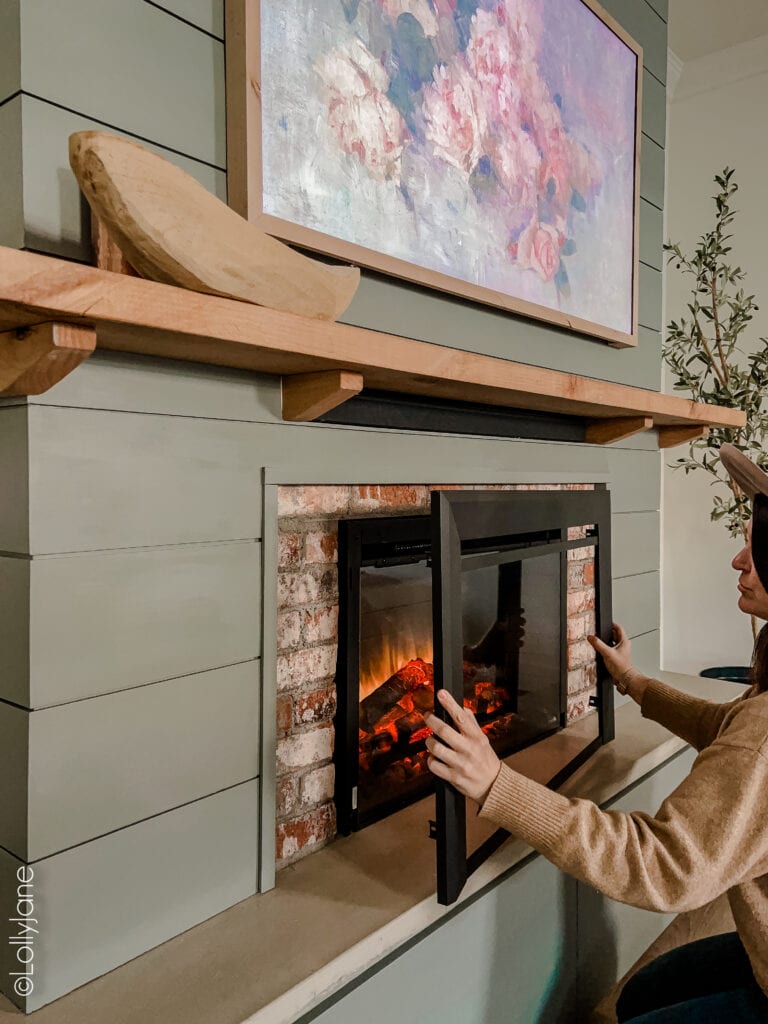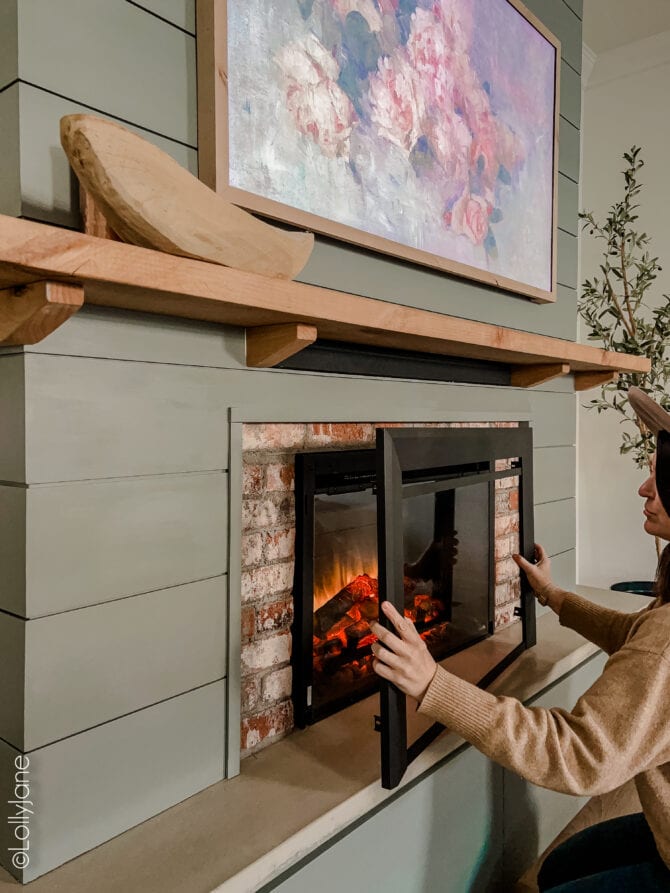 We just plugged the unit in, pushed the insert in the custom space, then placed the trim on the front of the unit to polish it off. Ta-da! A fresh coat of paint really made the brick pop!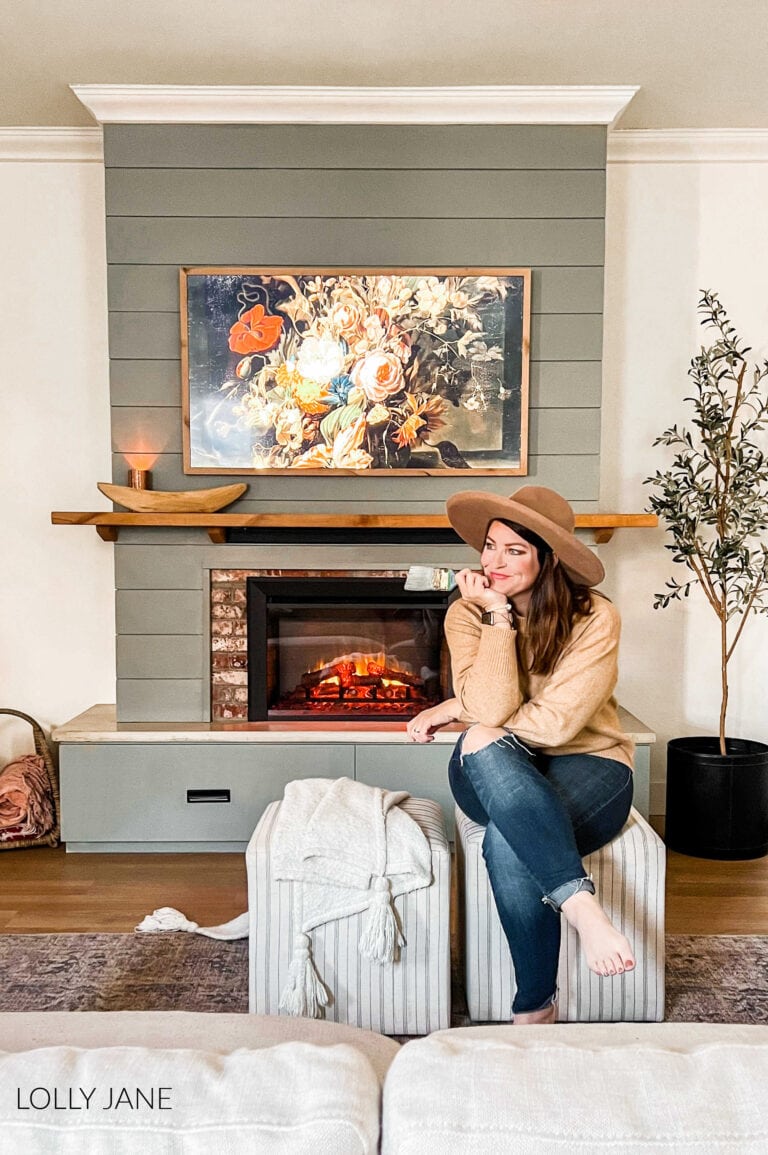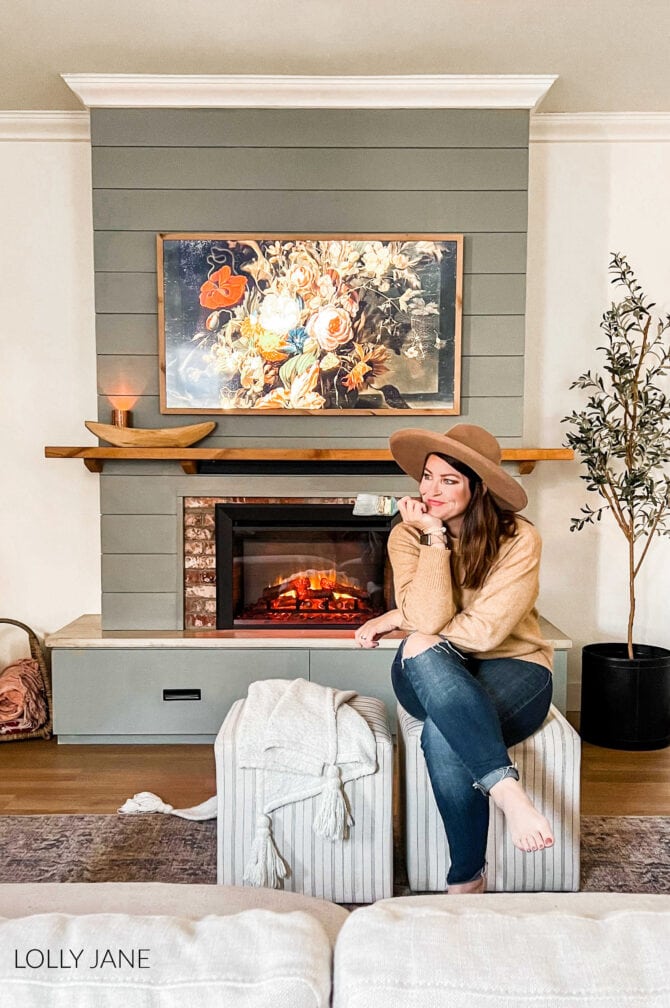 There is no mess to clean up (I had more mess from painting then the fireplace insert install!) like there is with wood fireplaces. Because they can be operated with or without heat, we are able to enjoy the ambiance year-round… living in Phoenix, it's heavy on the ambience with little to no heat, haha.
TVs and artwork (or in our case, both with our Frame TV!) are safe to install directly above the fireplace, which you can't always do with wood or gas fireplaces. (On the flipside, if you want a little heat, an electric fireplace can zone your space, allowing you to turn down your thermostat, saving you money on your heating bill.) Style and savings, win win!
WHERE TO GET FIREPLACE INSERTS
You can get a variety of fireplace inserts without leaving your house! We found ours online at Electric Fireplaces Direct and chose the 30″x30″ built-in electric fireplace. The detailed brick interior, textured, glowing log set and realistic flames create a truly life-like fire experience. There are a variety of styles that are sure to match you own homes esthetic!
Right now, SimpliFire is offering 10% off your purchase of any SimpliFire fireplace with code LOLLYJANE10 through February 28, 2022 so take advantage while you can!