Candy Corn + popcorn + mason jars = the perfect fall treat! And hello yummy!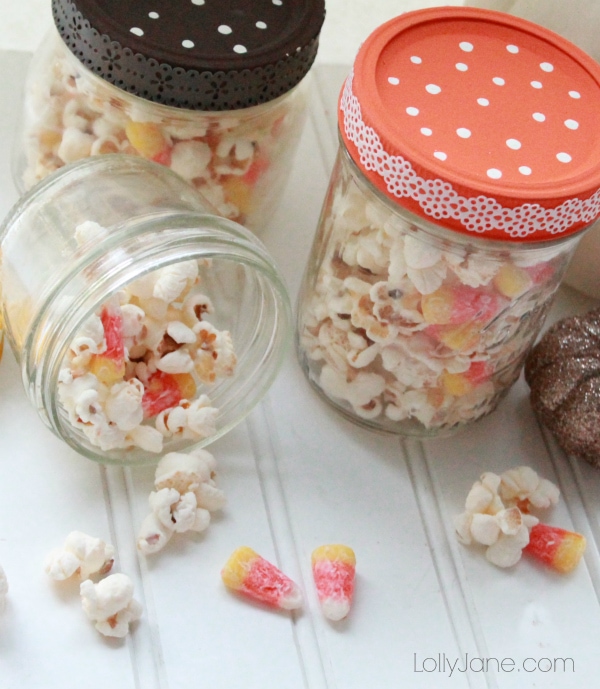 Plus, it's super inexpensive and makes a HUGE batch so it's great for class parties, neighborhoods get togethers and etc.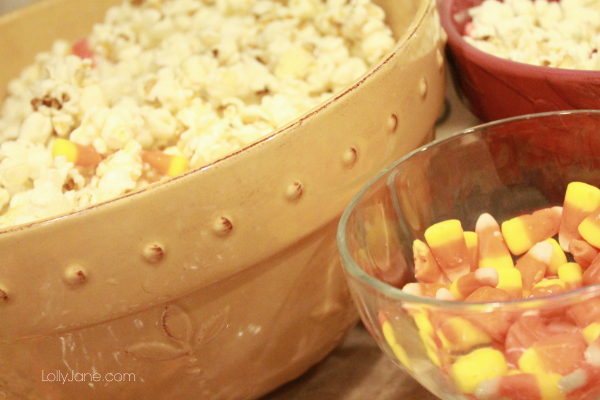 To whip up your candy corn popcorn mix, you'll need:
1 bag of popcorn
3 cubes vanilla coating
1 cup of candy corn
Directions are simple:
Pop your popcorn, pick out any kernels.
In a second bowl, melt your candy coating cubes in the microwave (you can even use white chocolate, mmm) for about 40 seconds, then mix in 20 second intervals, mixing around in the bowl until it's nice and smooth.
Pour candy coating over your popcorn and immediately add your candy corn. Stir until it's well coated.
Lay on wax paper to dry.
Divvy into mason jars for cute and fresh storage.
To decorate the lids, paint them coordinating fall colors.
I skipped some pics, oops! BUT just take a q-tip, dip it in white acrylic paint and make white polka dots when the lids are dry.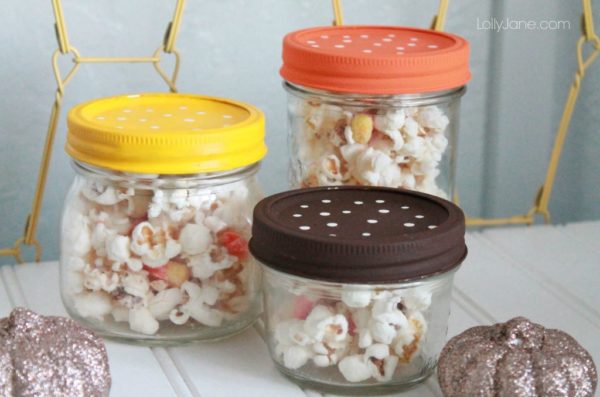 Then take some decorative tape and wrap it around the lids.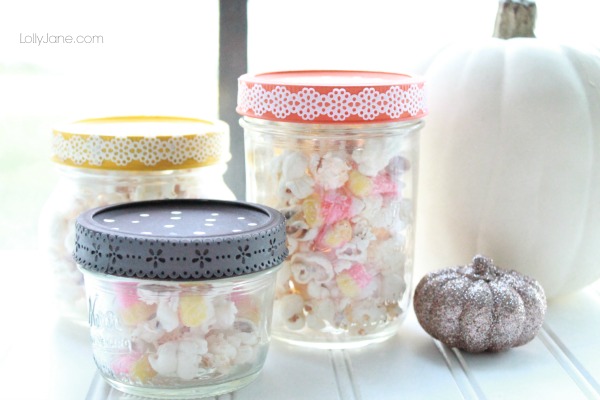 Add a coordinating bow for a quick neighbor or teacher gift.
Be sure to check out all of our Halloween and fall ideas, like our EEK marquee letters, painted pumpkins and another easy pumpkin doughnut treat idea!