want to add a little bling to your fall decor? our DIY Glitter Pumpkins are a cinch to make and add instant glam in minutes!
DIY Glitter Pumpkins
What's cuter than a simple pumpkin? A simple pumpkin slathered in glitter! 🎃✨ Our DIY Glitter Pumpkins are easy to make for crafters of any level and will add instant glam to your fall decor in no time! Bonus: scroll to the end of the post to see 20 MORE fall DIY's by fellow creatives you can replicate!
See how we've completely transformed dollar store and other inexpensive pumpkins: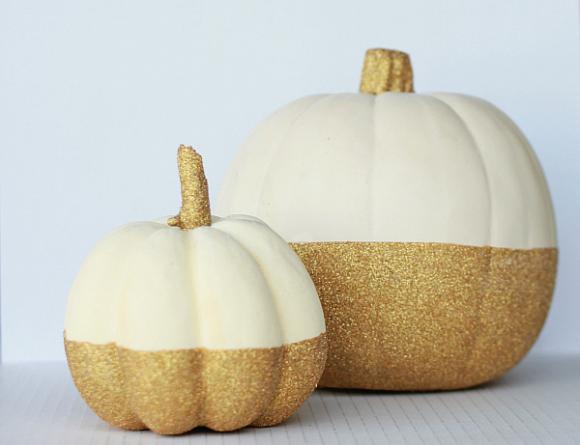 supplies to make Glitter Pumpkins
You only need a handful of craft supplies to turn your own pumpkin from boring to glam!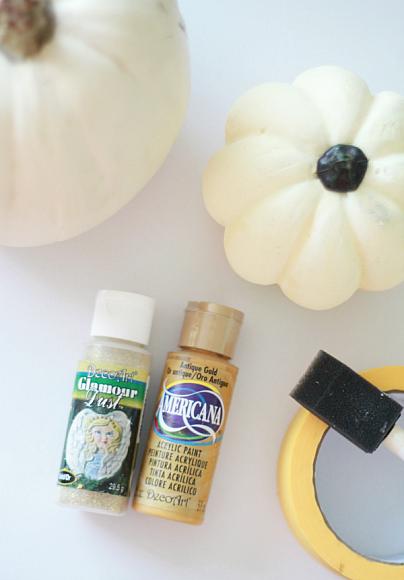 how to make Glitter Pumpkins
Making glitter pumpkins takes less than an hour from start to finish! Here's how:
Tape off pumpkins.
Paint bottom half of pumpkins and stem, apply a thin layer of decoupage over dry paint.
Generously shake glitter dust over wet decoupage.
Shake off excess glitter.
Optional but recommended: Spray a coat of sealer over dust to prevent glitter from shedding.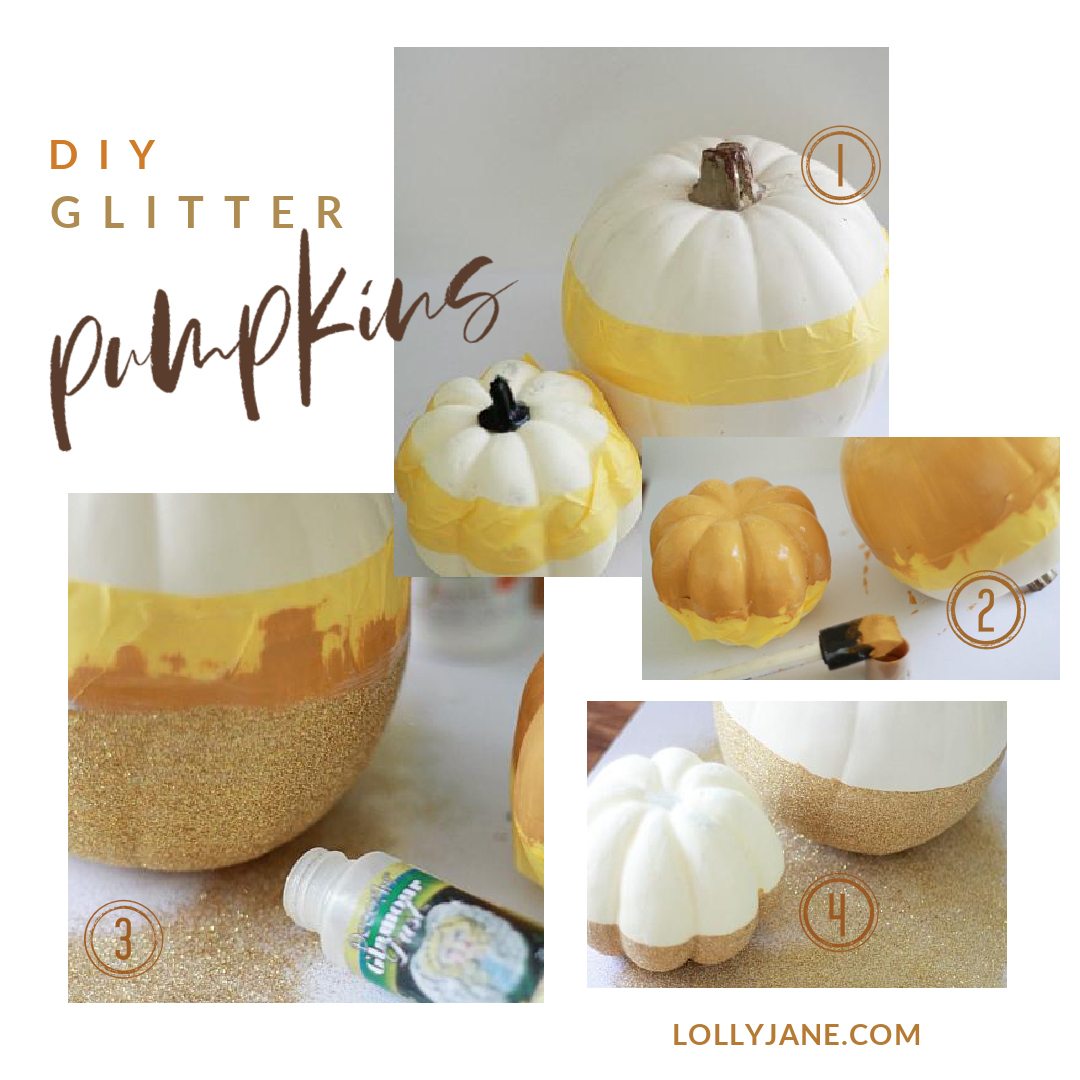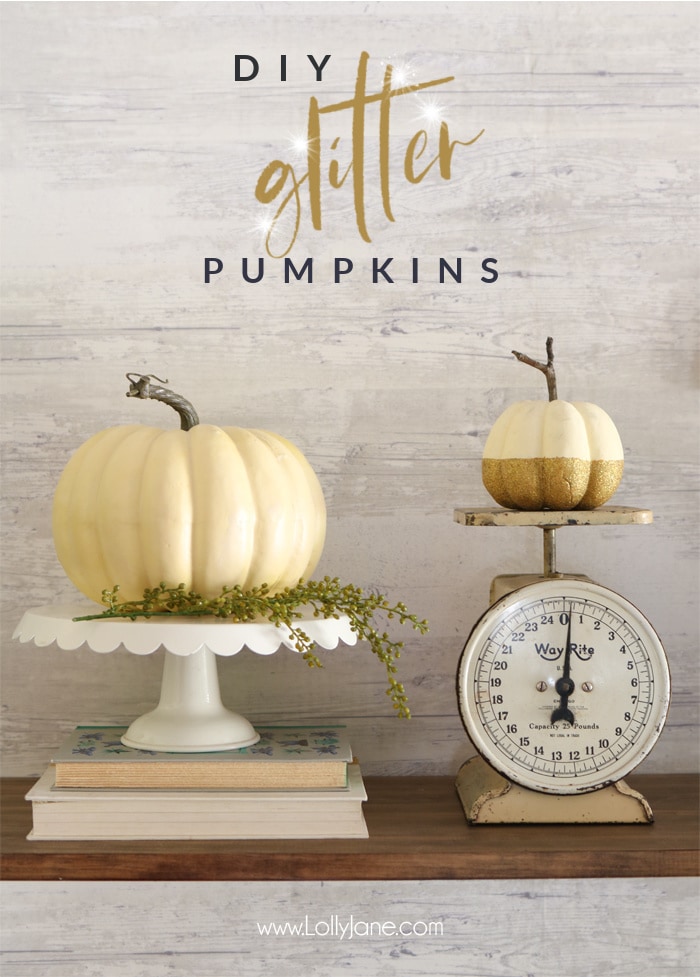 Ta-da! So cute and how easy was that: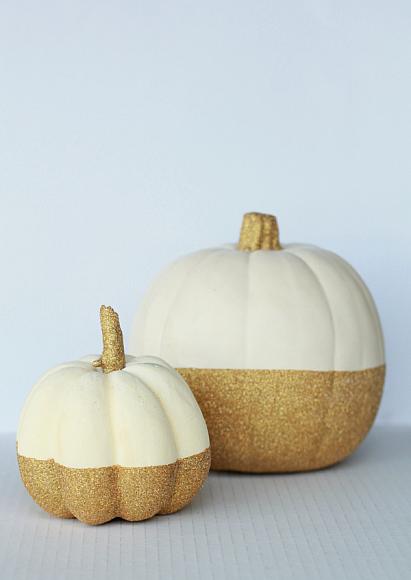 How to Style Glitter Pumpkins
For a little more natural look, swap out the plastic stem for a stick from your yard. Paired with a vintage scale = instant texture! You can also glitter on real or wood pumpkins, the end result is all the same: darling! So, have we convinced YOU to glitter all of your pumpkins now? 🎃✨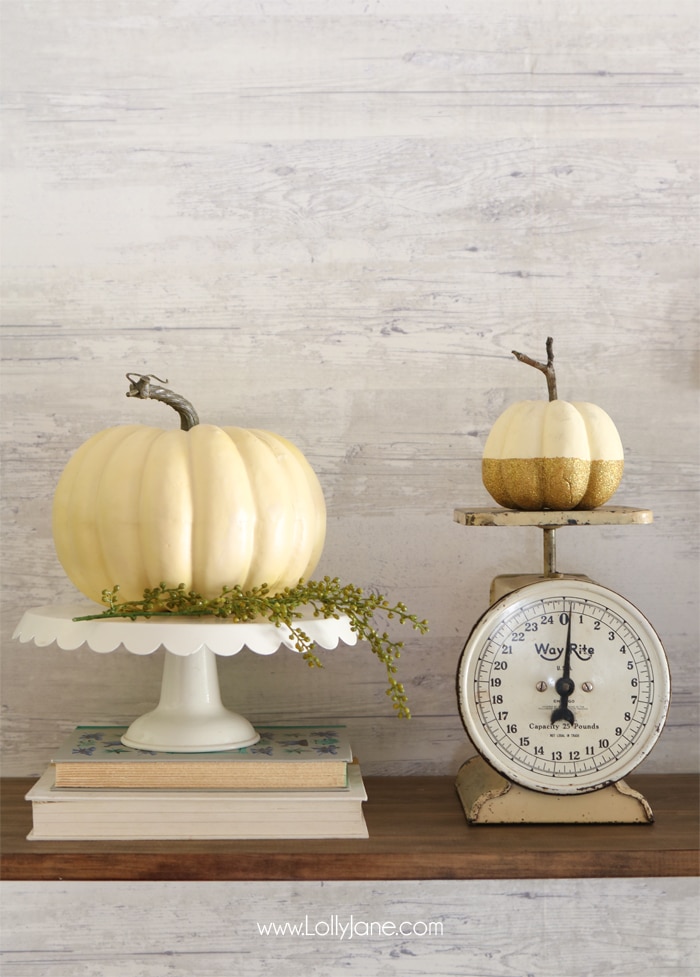 Fall DIY Project Ideas
Aaaand now…. 21 fabulous fall DIY projects!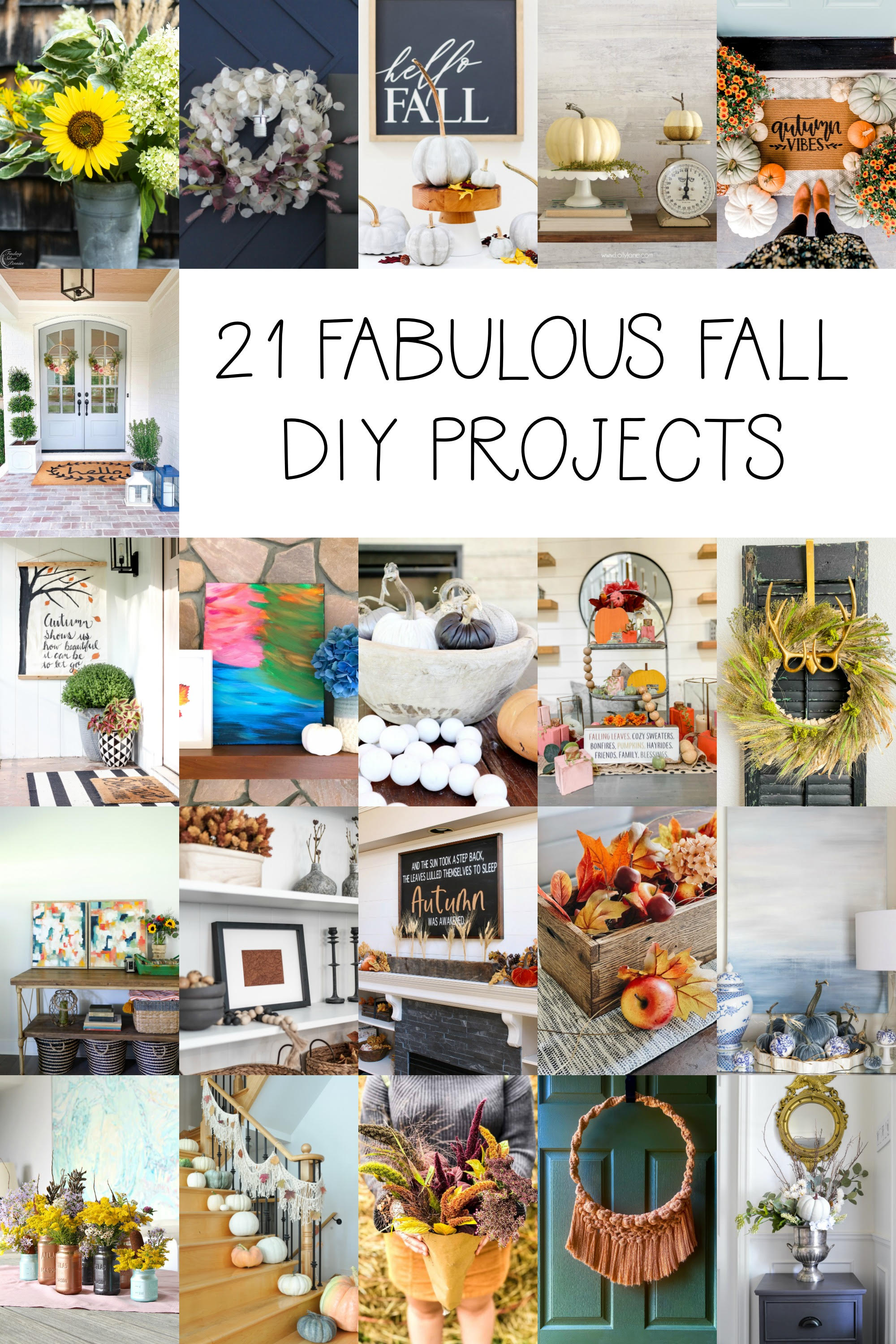 21 more easy fall crafts to make
Want to make MORE fall crafts? We've gotchu! Here are 20 other easy fall DIY's perfect for makers of any level, be sure to click on the project name and tell them LJ says hi.