DIY Sweater Covered Pumpkins… no sew!
Looking to spruce up your fall decor? Make a dollar store run for foam pumpkins then use an old or thrifted sweater (and flannel!) to cover them up! Add a stem and voila: instant fall decor that is SO cozy!
Repurposing clothing and making dollar store crafts cute is totally our jam… so we combined the two and bam: sweater and flannel covered pumpkins were born! I was able to cover 10 of these various cuties in half an hour and with a sharp pair of craft scissors– no sew for the win!
DIY Sweater + FLANNEL Covered Pumpkins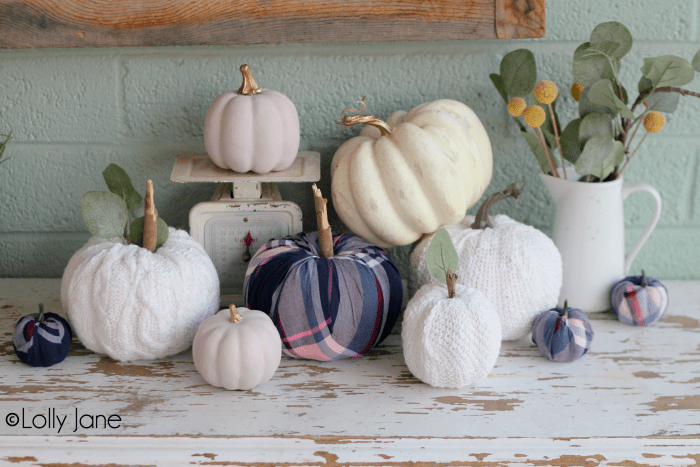 SUPPLIES TO MAKE Sweater + FLANNEL Covered Pumpkins
These can be made for around $15 or if you already have old sweater or flannels lying around, then for half of that in dollar store pumpkins!
Sweater or flannel
Dollar Store foam pumpkins
Sharp scissors
Hot Glue
Sticks or dried out pumpkin stems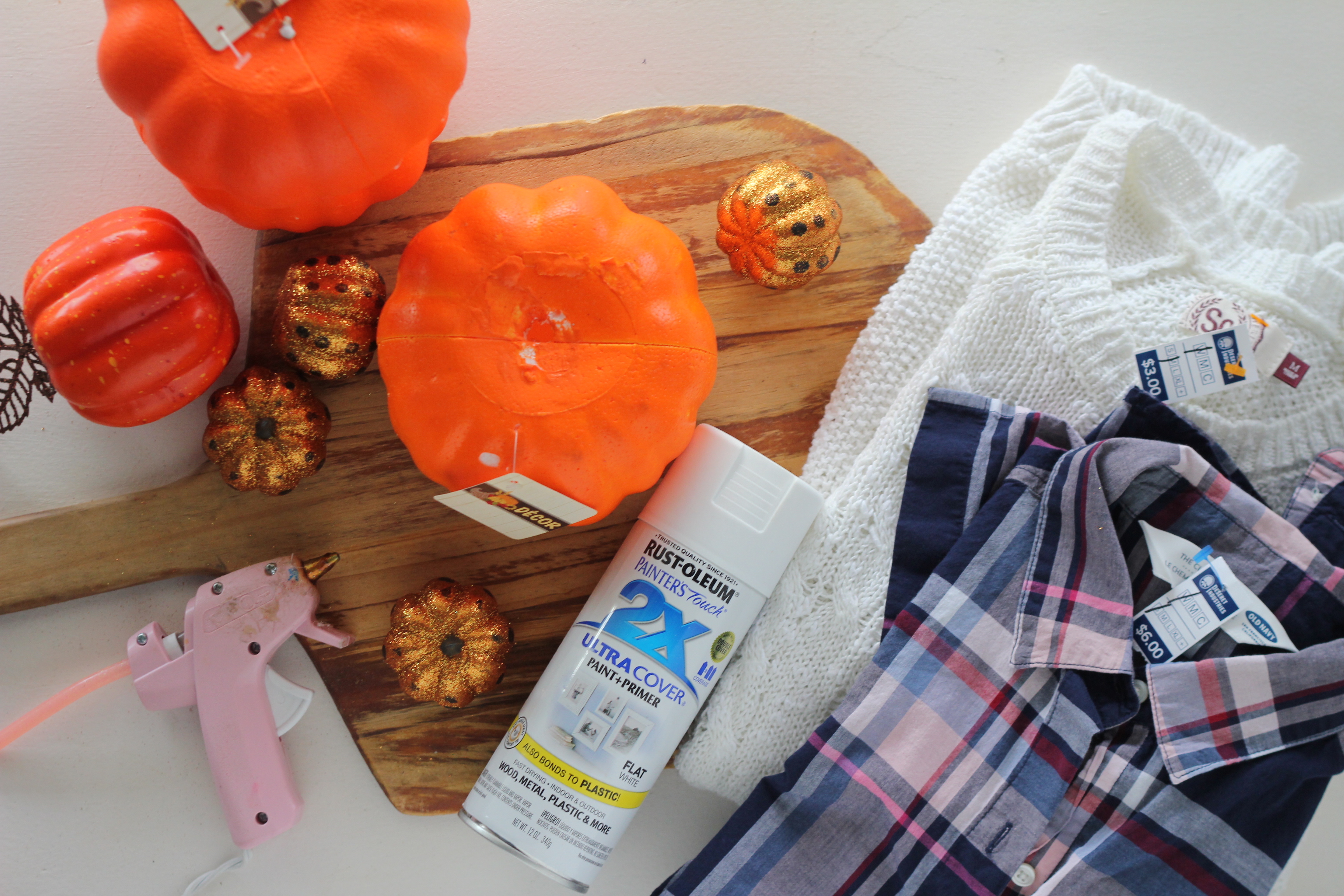 HOW TO MAKE Sweater + FLANNEL Covered Pumpkins
Making these were SO easy and I made them all in less than 30 minutes, busy mom win!
Cut sweater or flannel apart by seams.
Lay pumpkin over piece of sweater or flannel and simply pull fabric around pumpkin.
Start pressing fabric into the foam with sharp (closed) scissors, as shown in photo… no glue needed as fabric gets tightly wedged into foam pumpkin!
Once completed wrapped, hot glue stem or stick into place on top of pumpkin.
Display!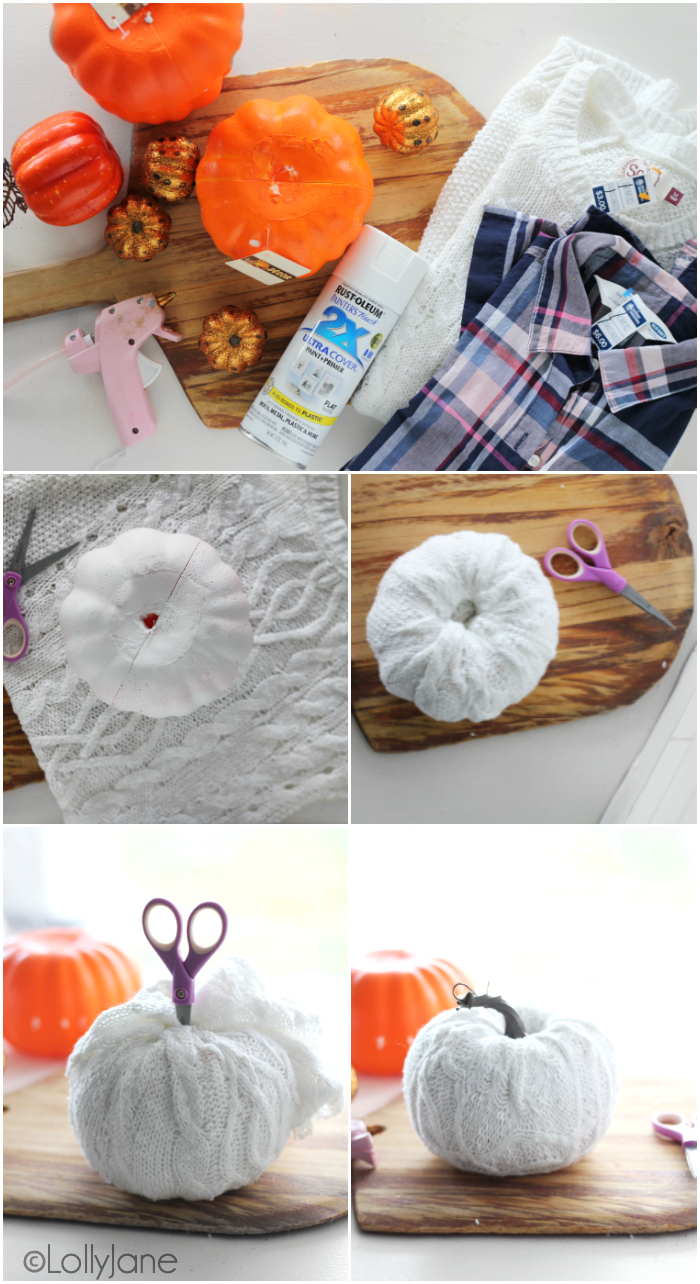 Can we all agree this is the easiest craft ever?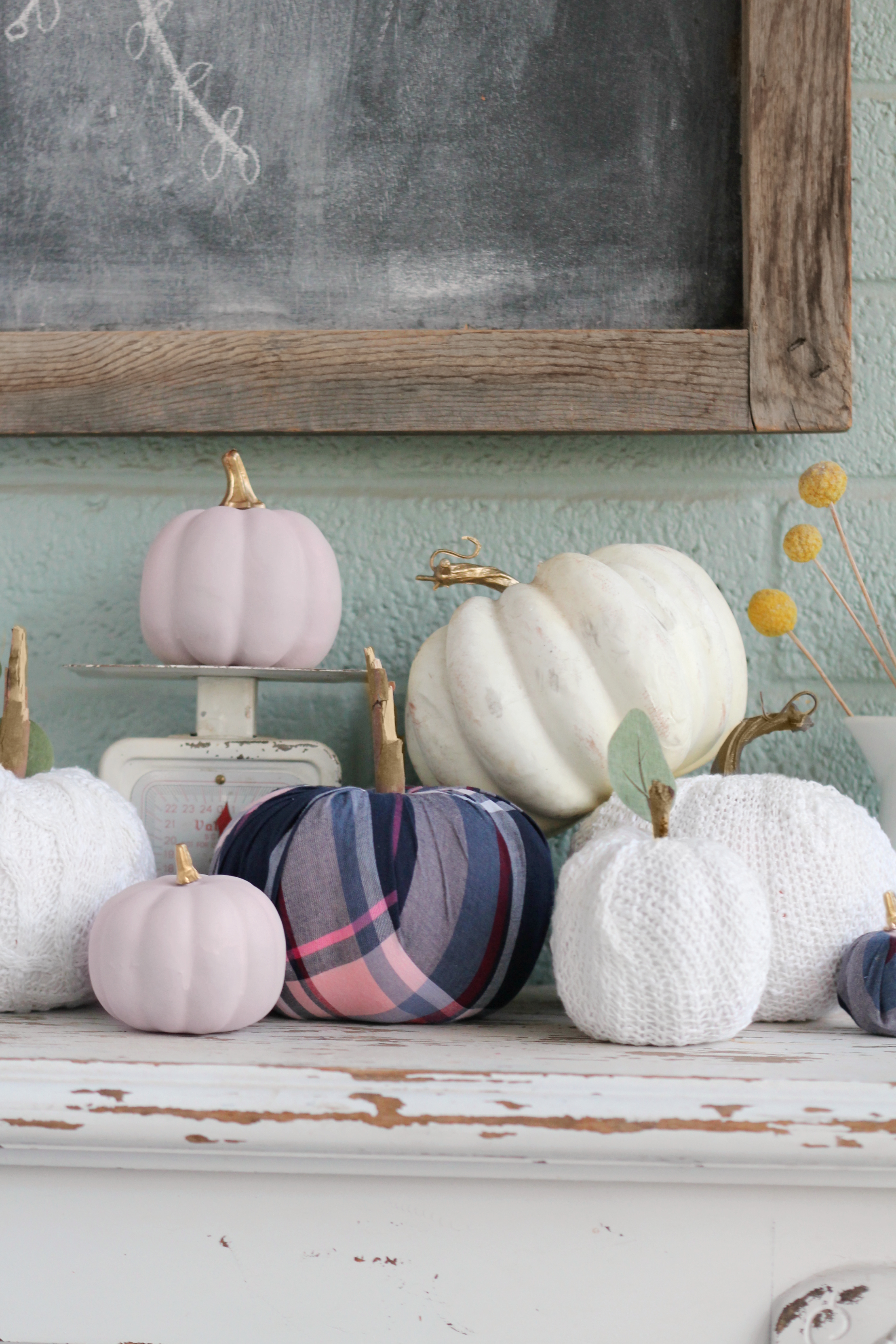 I love the texture of the sweater that adds instant cozy to these little pumpkins!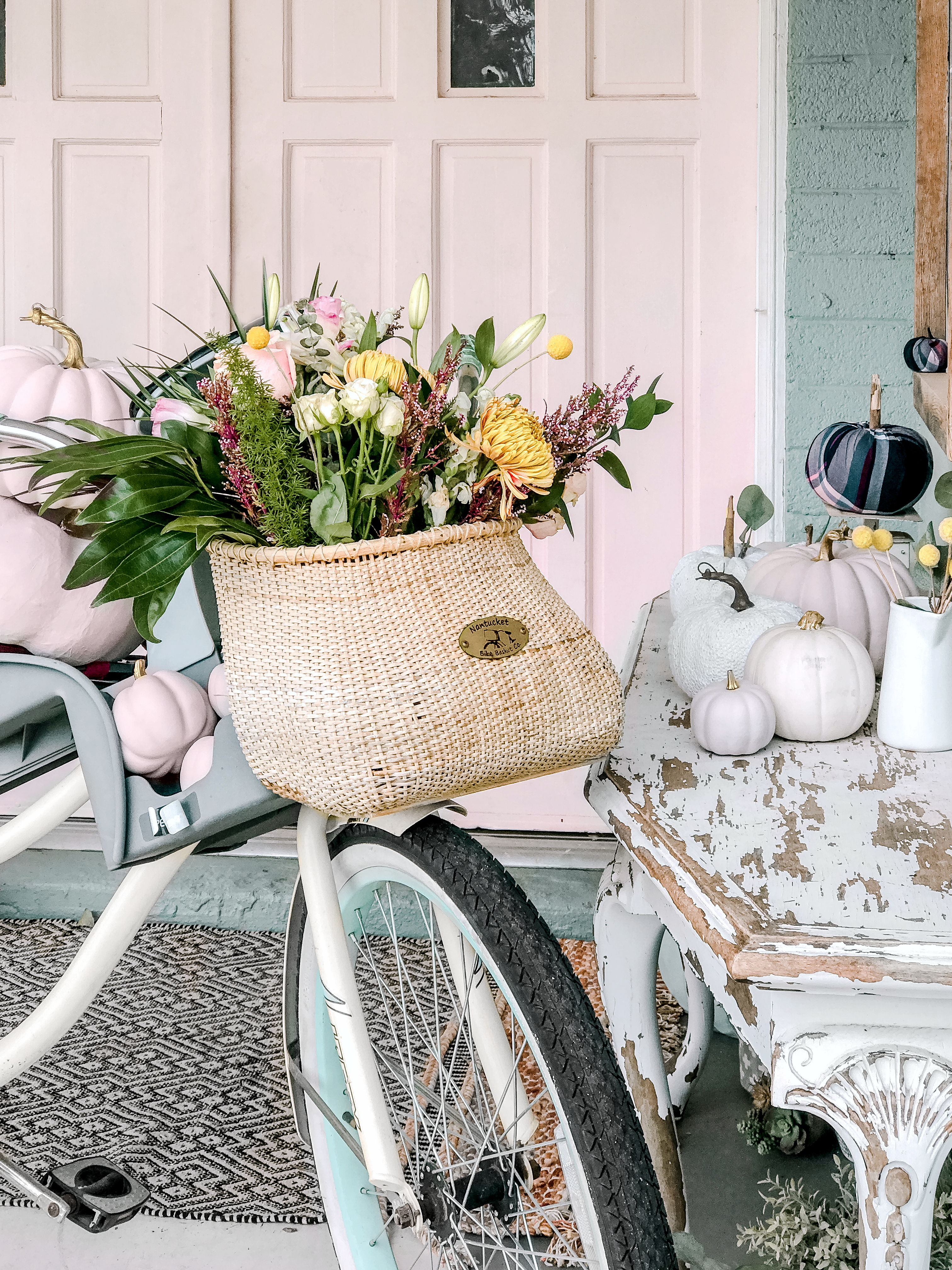 More Fall DIY Project Ideas
Check out what our talented blogger buddies made for this fun fall DIY blog hop! Love ALL of these cute plaid, flannel and sweater DIY ideas: