Fall Split Wood Bead Wreath
Make your own Fall Wreath in minutes with the trending split wood beads, Easy To Make For crafters Of Any Level! this is the Perfect wreath to welcome autumn!
Fall split wood bead wreath
It's baaaack! Spring has slowly turned into (almost) autumn and our popular pastel split wood bead wreath is making a comeback, fall style! Welcome your guests to your home with this gorgeous fall split wood bead wreath that is a cinch to make and makes a big statement! ?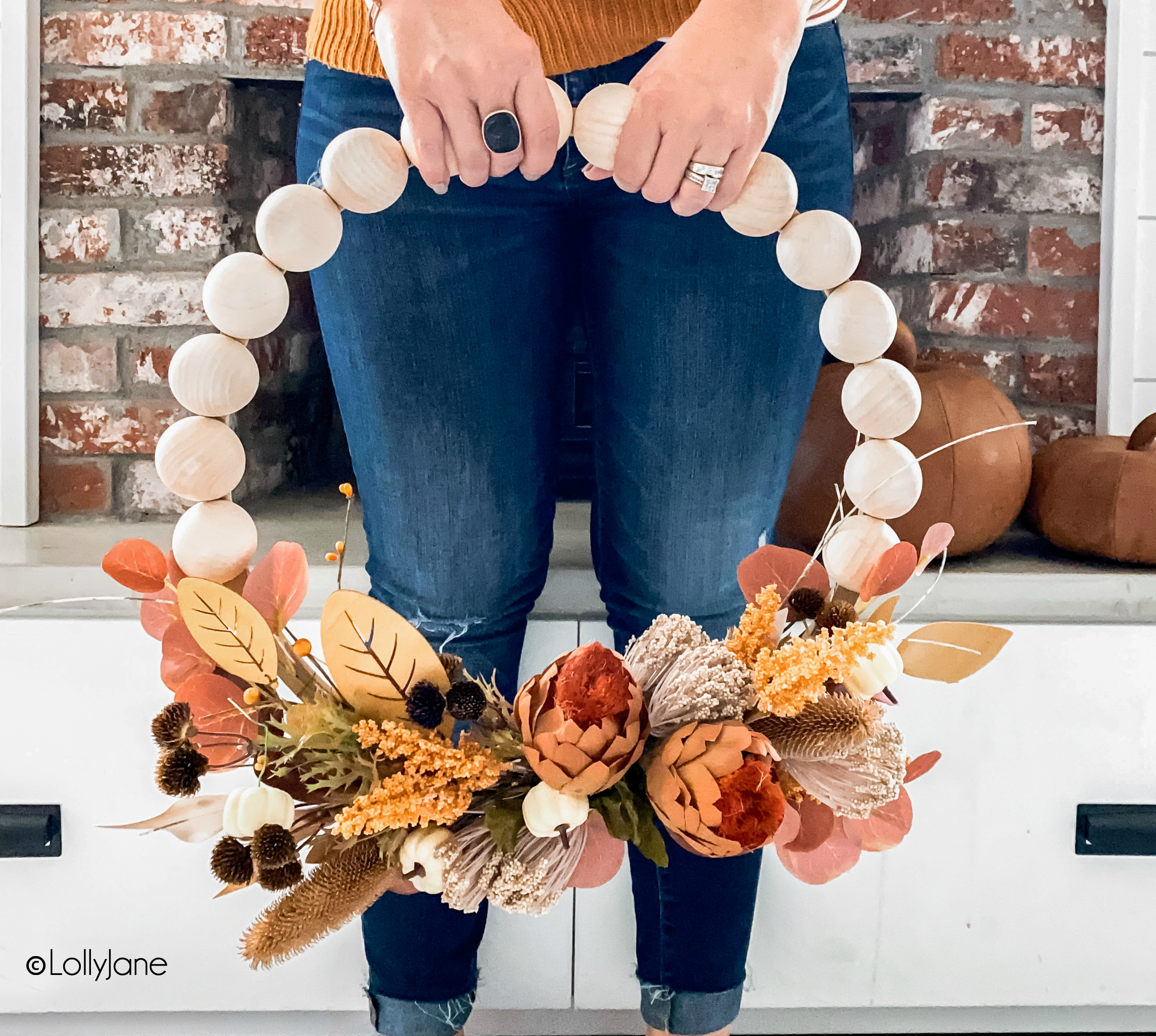 Supplies to make a fall split wood bead wreath
Gather your supplies for a variety of faux fall florals or stems from hobby stores or shop your local dollar store for the most inexpensive way to put this cutie together.
We've sourced some online shopping for you if you're not ready to venture out quite yet. Note: My specific florals/stems were purchased at JoAnn, see pic below for my haul:

SHOPPING LIST:
How to make a fall split wood bead wreath
Making this wood bead floral wreath is so easy, here's the easy steps that should only take you half hour (or less!)
First step: Hot glue 16 beads onto your wreath form.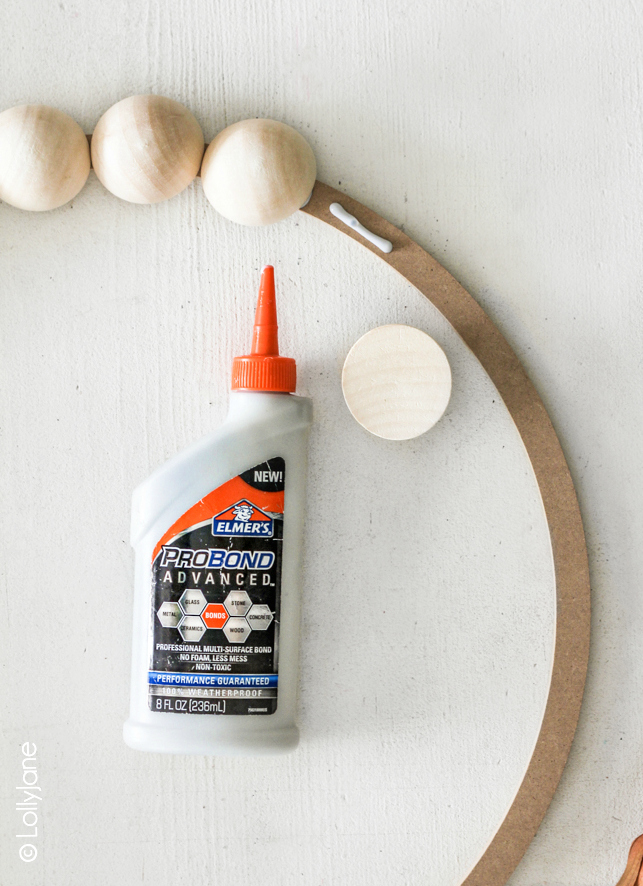 I find it easier to put the glue directly on the wreath form, it just takes a few minutes to dry. Note: Don't hang it for at least an hour or until the glue completely sets.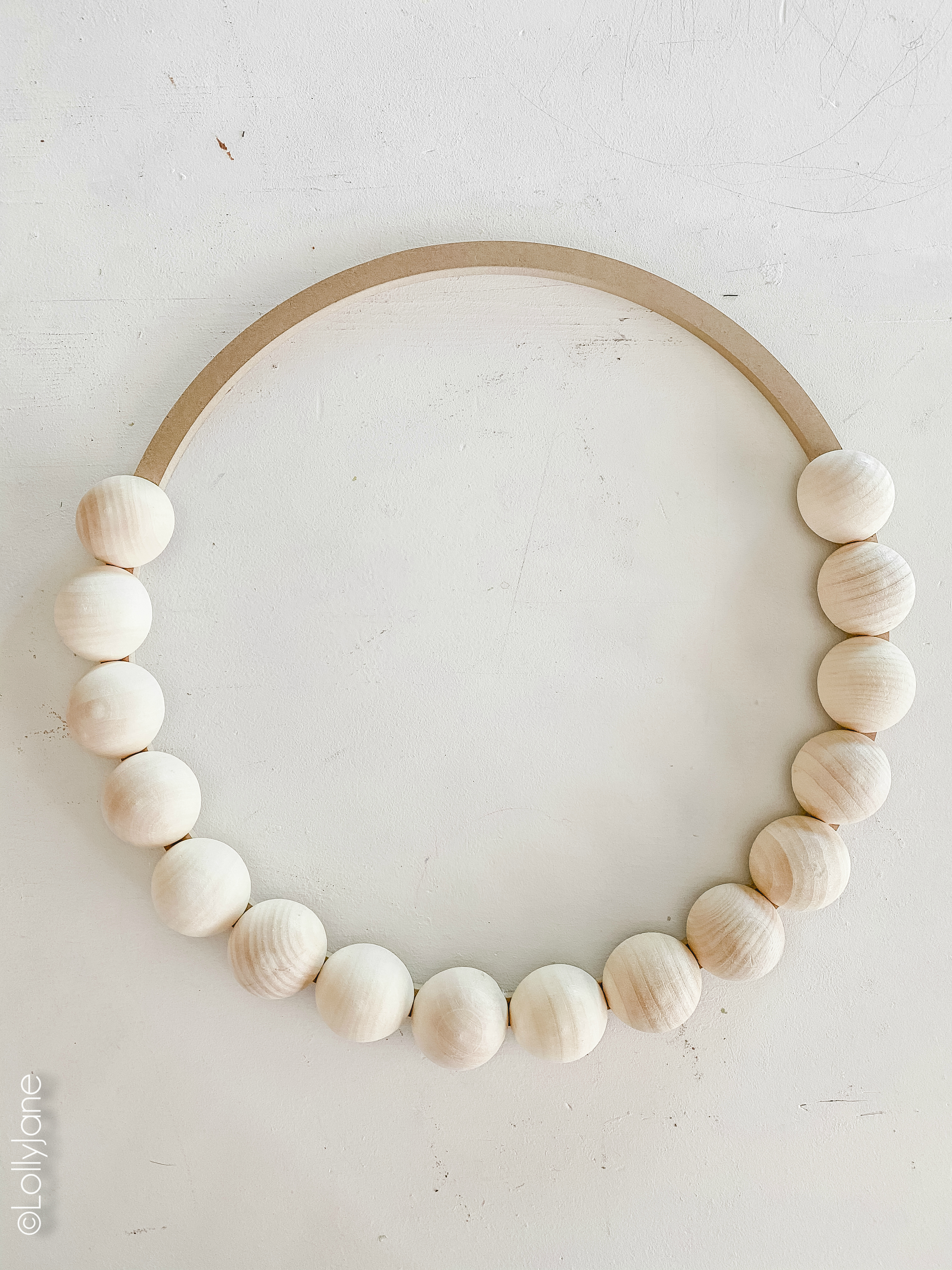 Step two: Take floral stems apart.
Step three: Tightly wrap leaves around wreath form first then layer with larger elements.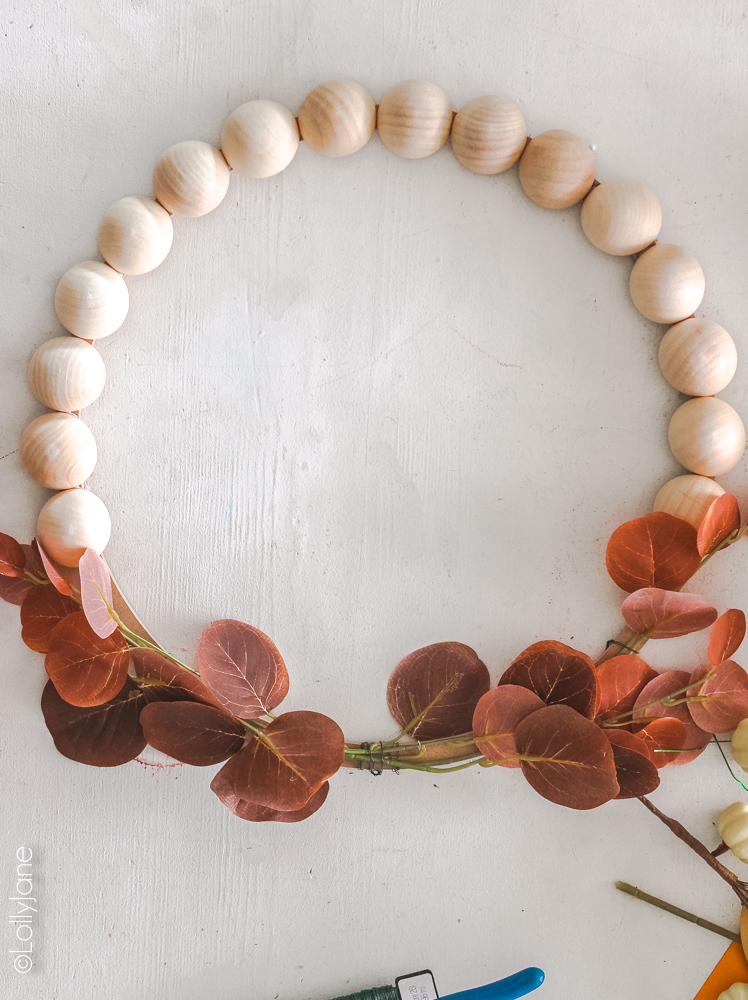 Step four: Tuck smaller elements into the wreath and secure with floral wire. Trim with wire snips.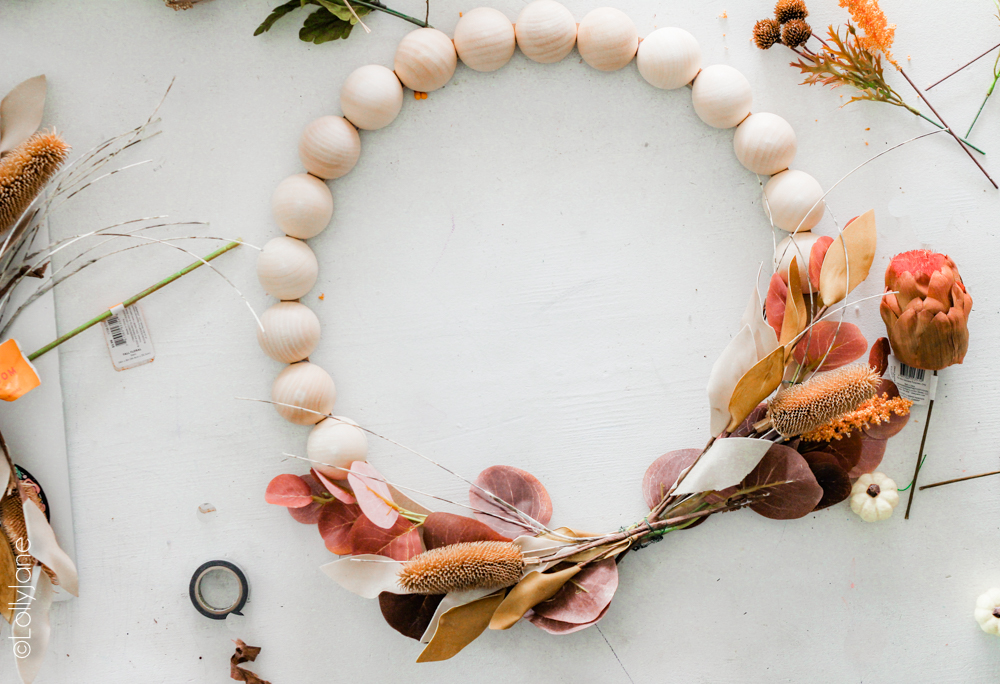 Add your largest elements last and wrap with floral wire, trim with snips and ta-da! All done.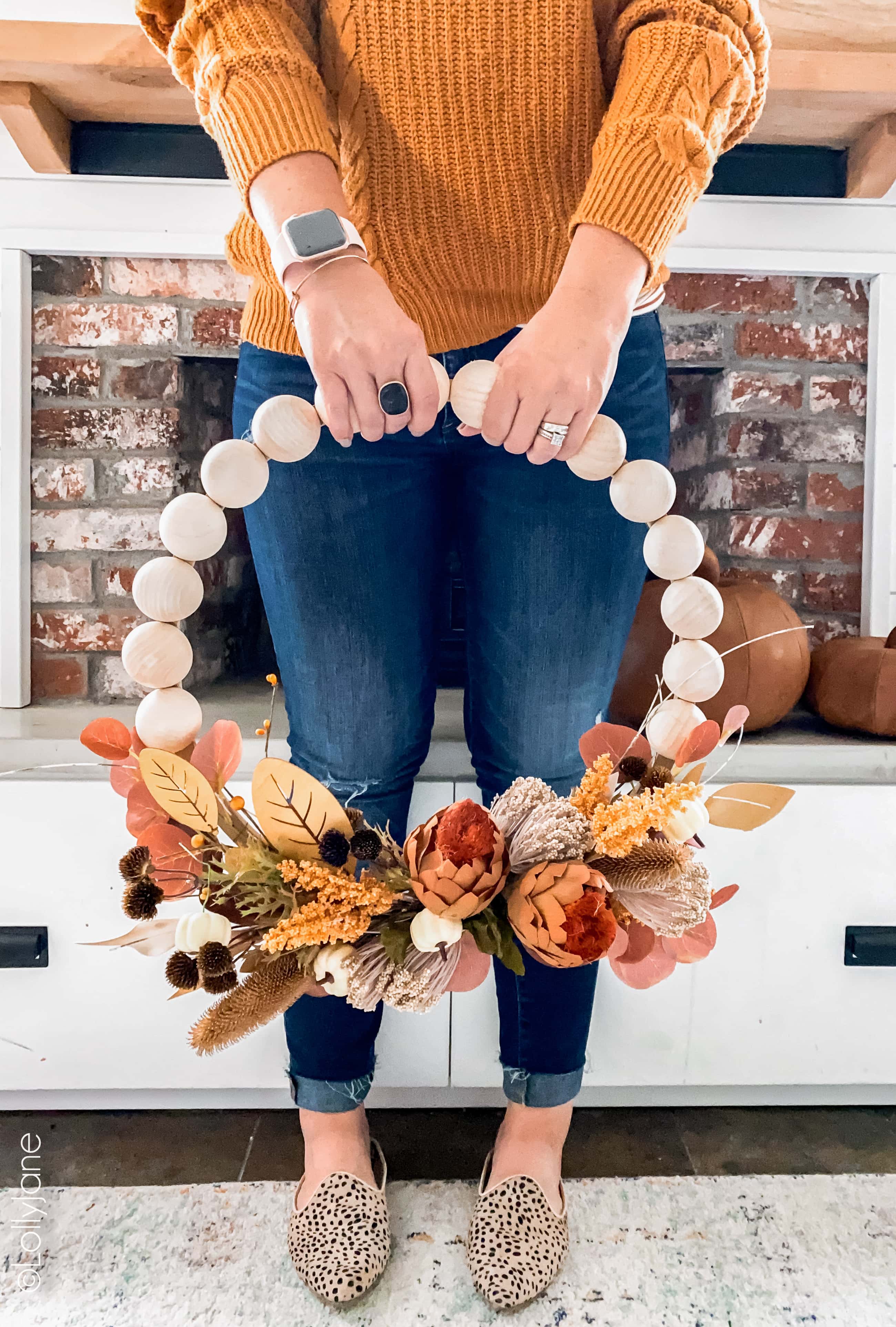 Simply place the command strip on the wreath form to hang (optional) or place wreath over a hook. However you display it, guaranteed you'll love it! ??
Want something more modern? We gotchu! Take a peek at our other DIY Fall Wheel Wreath: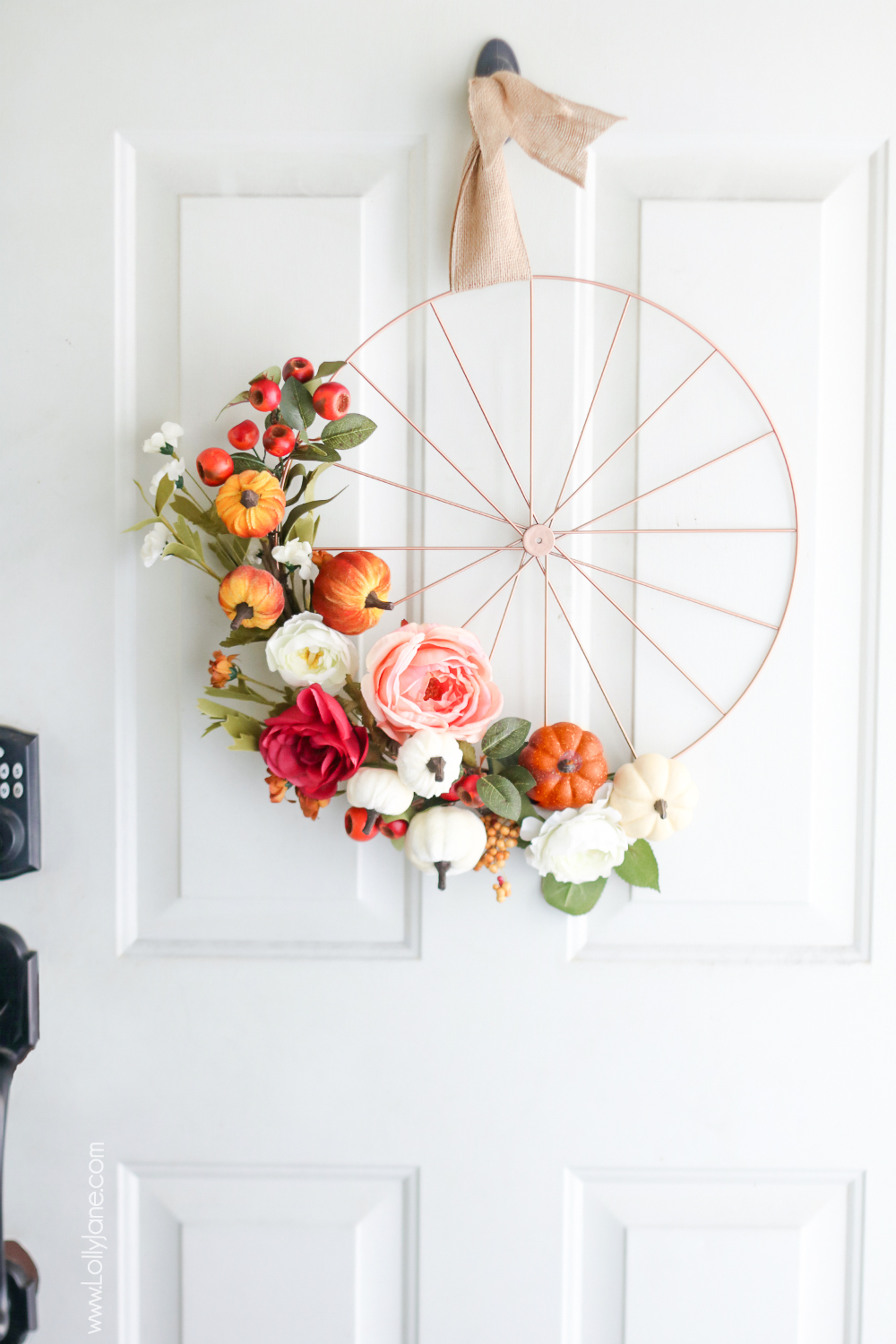 Come winter, replace fall elements to make this cutie: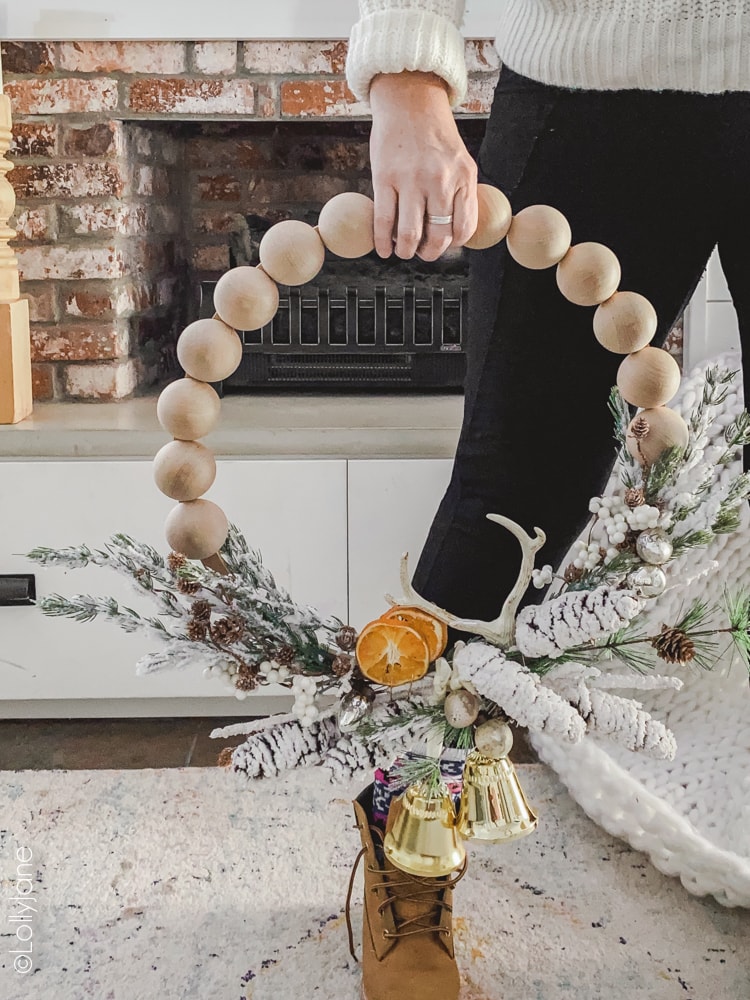 Yes, we're wreath addicts and have one for spring as well!