easy painted floral plaid pumpkins tutorial
This is a sponsored post written by me on behalf of Reeves for IZEA. All opinions are 100% mine.
Tis the season for all things PUMPKIN! Despite our strong love of pumpkin spice drinks, pumpkin desserts, and pumpkin treats… we absolutely adore pumpkins. Whether they're orange and round or white and flat, give us alllll the pumpkins! We've painted faux pumpkins before, (and dipped them, and glittered them, and lettered on them,) but today we're pairing 2 of our favorite patterns on them: florals and buffalo check! Such a pretty, textured combination!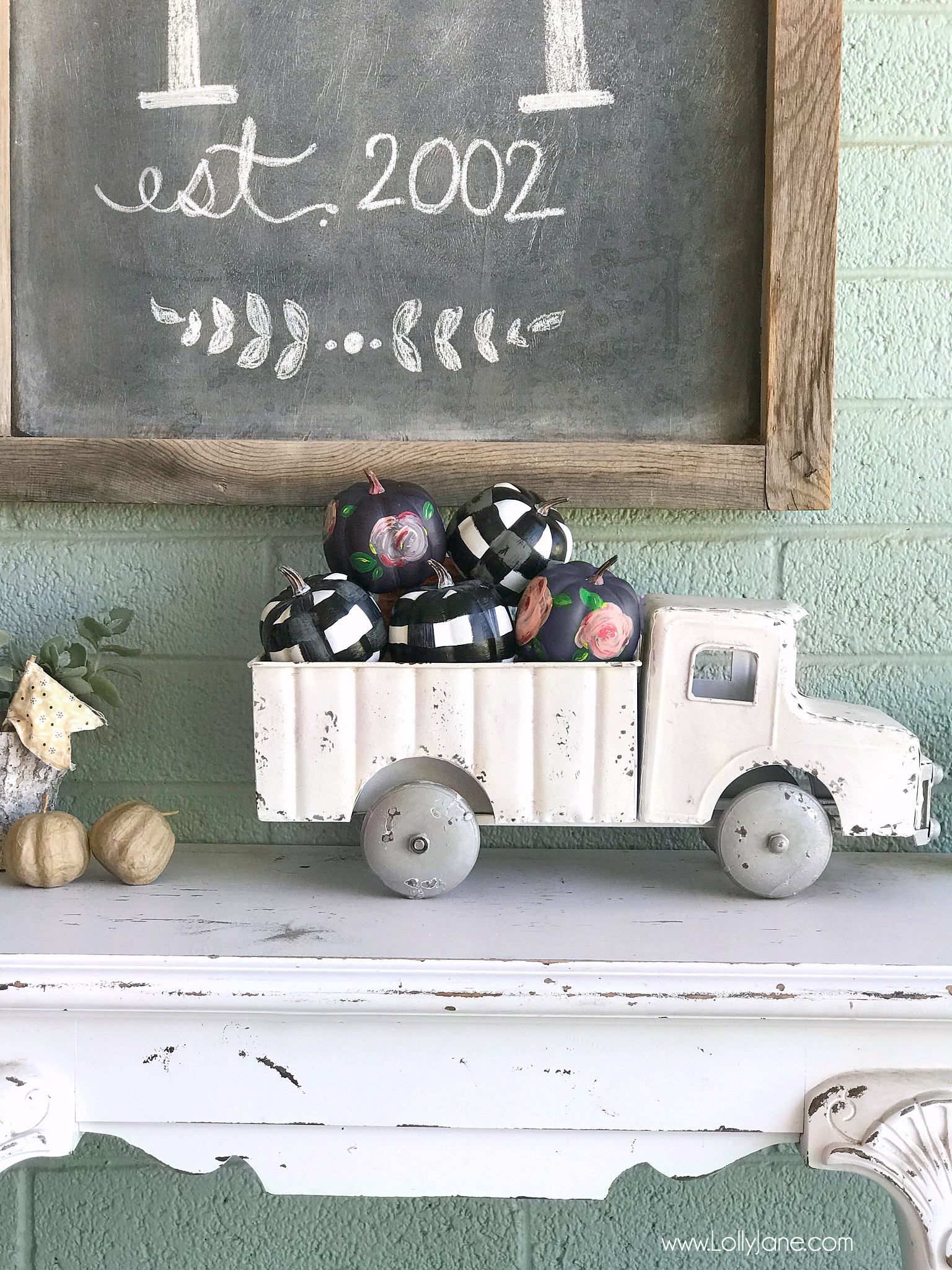 To get started you'll just need. a few crafting supplies:
Reeves Titanium White for pumpkin bases
Reeves Acrylic Paints in various hues:
Reeves Paint Brush(es)
Reeves Plastic Flower Art Palette
Faux pumpkins in any size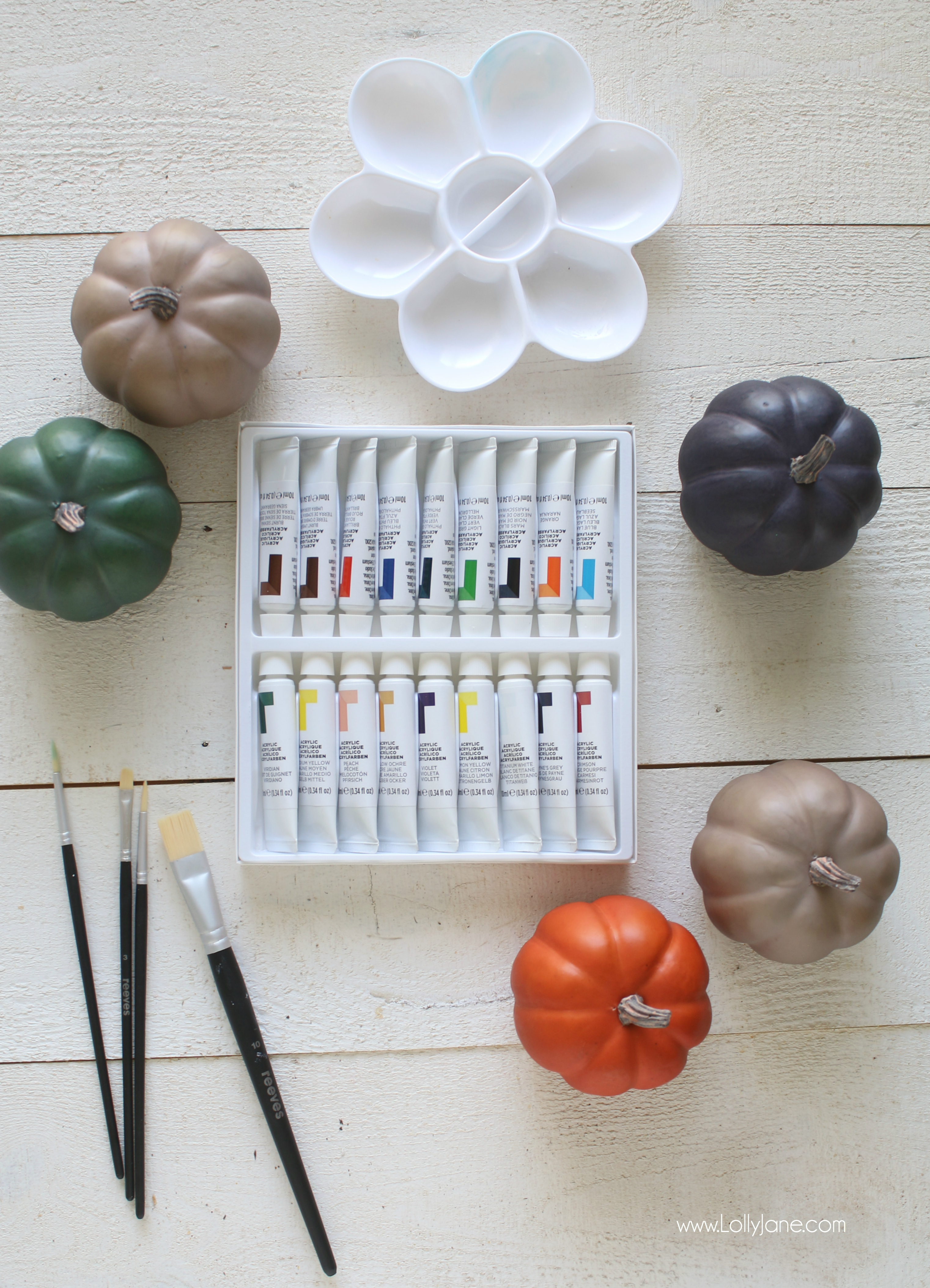 There are no formal steps as painting is such an outlet to get creative so anything goes! The pretty colors we used are:
Reeves Emerald Green (leaf base coat)
Reeves Light Green (pops of green on top of leaf)
Reeves Peach (for the main florals)
Reeves Crimson (pops of red on top of flowers)
Reeves Lemon Yellow (pops of yellow on top of flowers)
Reeves Mars Black (for one stripe on buffalo check)
Reeves Paynes Grey (for opposite stripe on buffalo check)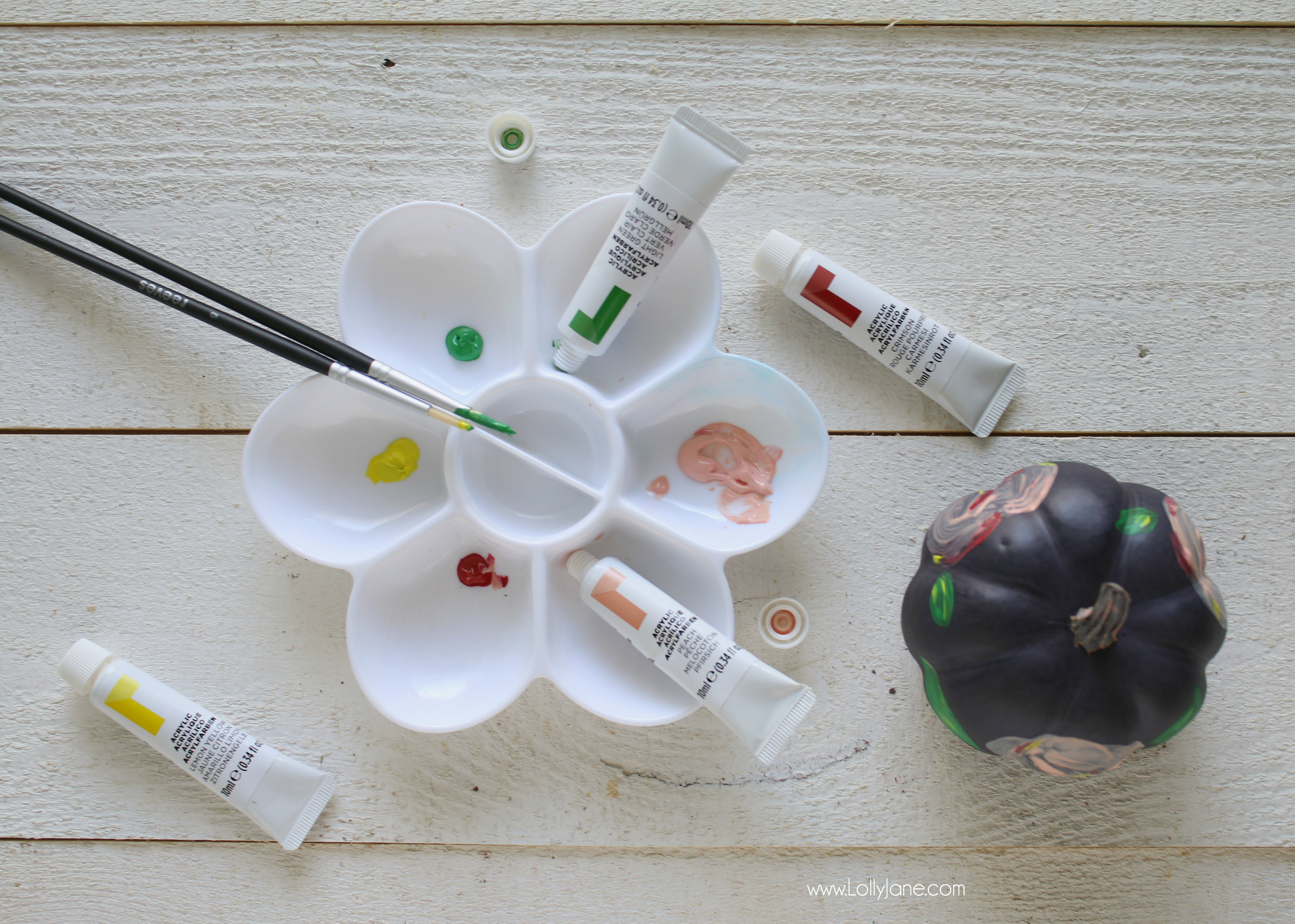 Step 1: Paint your base color. Reeves Acrylic Paint is thick and covers so well, you will just need 1-2 light coats. Side note: I love the cute little tubes each color comes in, and the floral art tray is darling. You know we're complete suckers for packaging! I can just see this pretty box in a stocking come Christmastime for the art lover in your life! 😉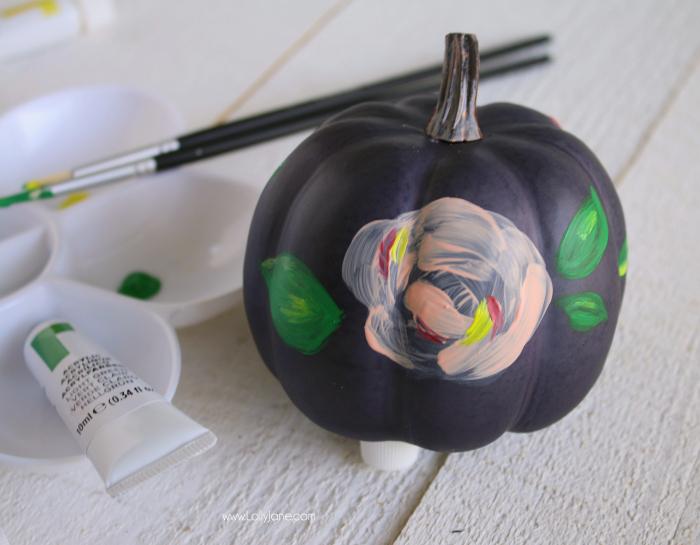 Step 2: For the florals, brush pink tones mixed with pops of red and yellow in a watercolor shape (basically it's a bunch of smiley face shapes looped into a circle until the shape begins to form florals. The leaves add a pop of color and the greens are just so pretty against the Peach pink, I love how they compliment each other. I also added a subtle pop of Lemon Yellow mixed with the Light Green to break up the Emerald Green. The "petals" on the Reeves Plastic Flower Art Palette are the perfect size for mixing paints! You can be as crazy as you want and add vines, stems, or anything else you want but for me, less is more. 🙂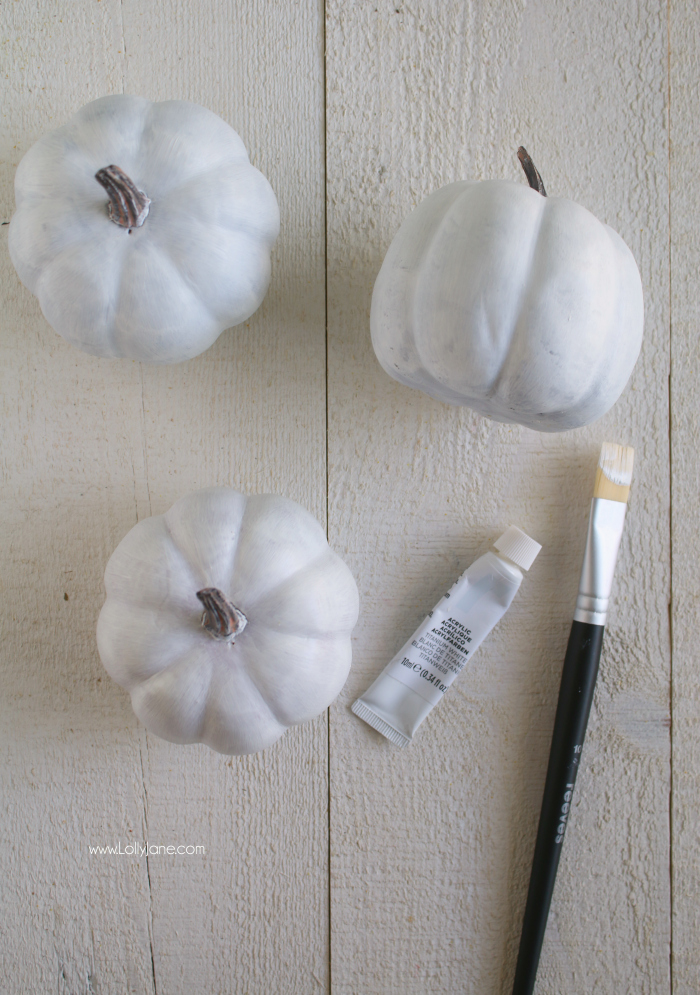 Step 3: For the buffalo check, you'll want to paint 5-6 stripes down, starting from the stem to the base, and the number of stripes will depend on how thick your brush is. 😉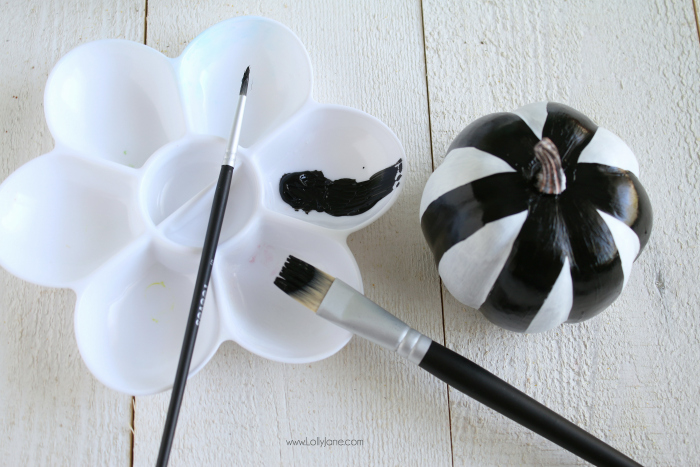 Try to make one of the stripes a lighter coat than the other as that is what makes it buffalo check versus plaid. (We also love us some plaid, both patterns scream FALL!)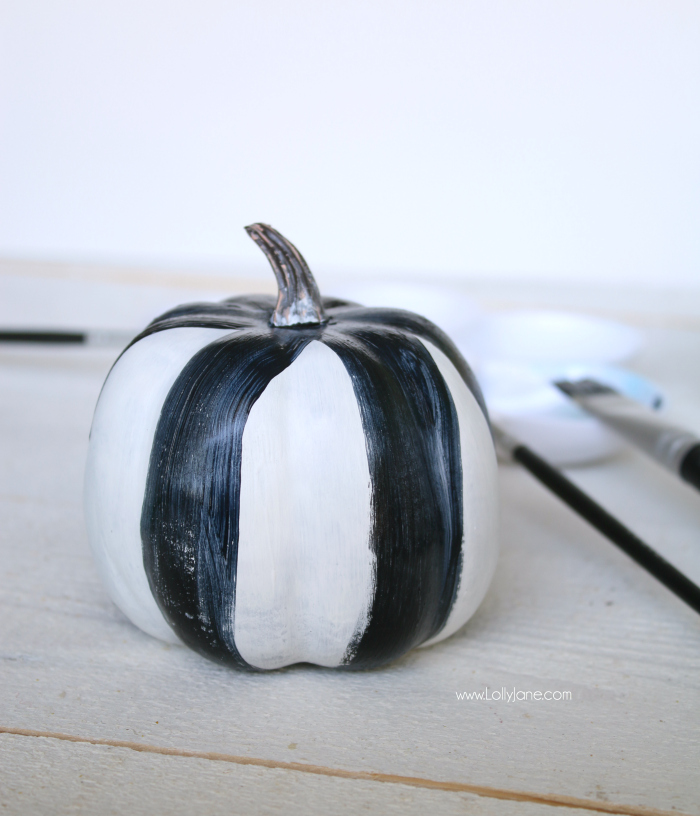 Step 4: Let pumpkins completely dry. Viola! Instant buffalo check-esque without the hassle of drawing on and painting individual squares, (you guys KNOW we are lazy crafters so if there is a short cut, we will take it! Hahah)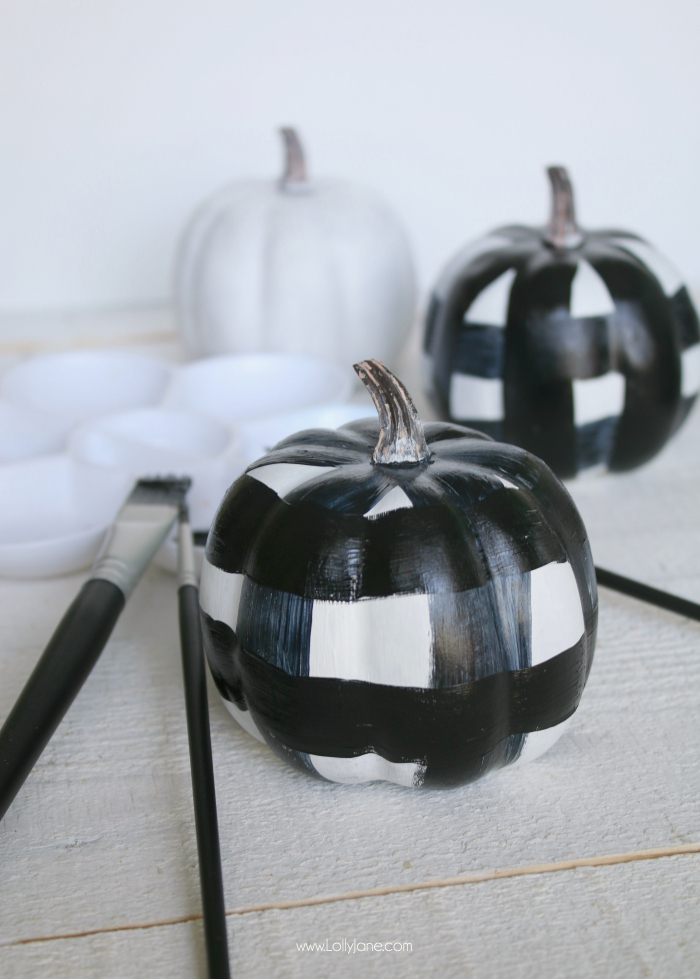 Time to decorate with these cuties around your fall spaces!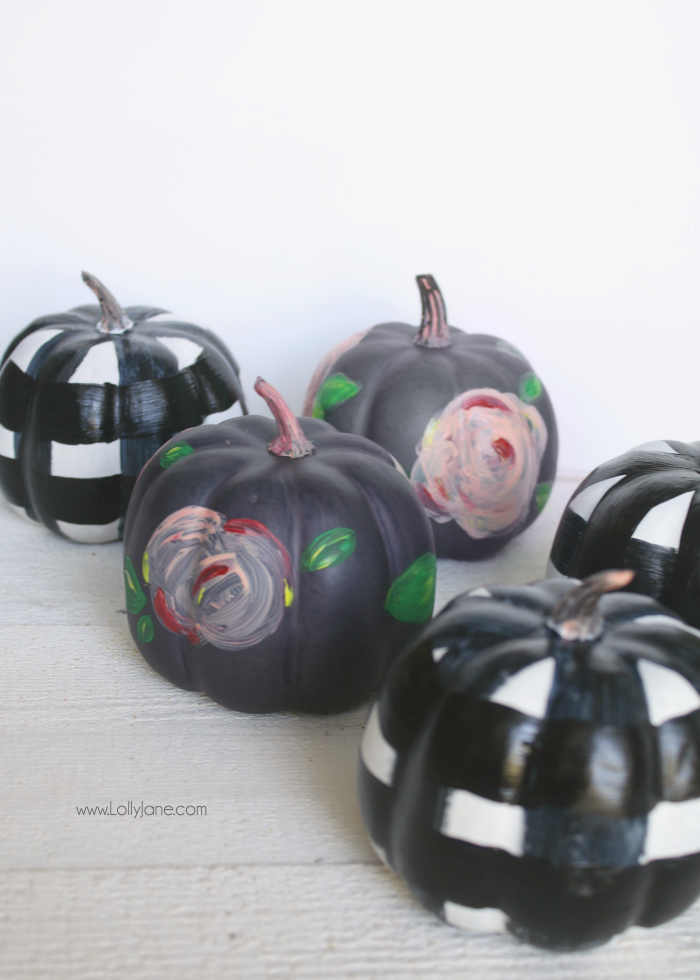 Aren't they so pretty once paired together?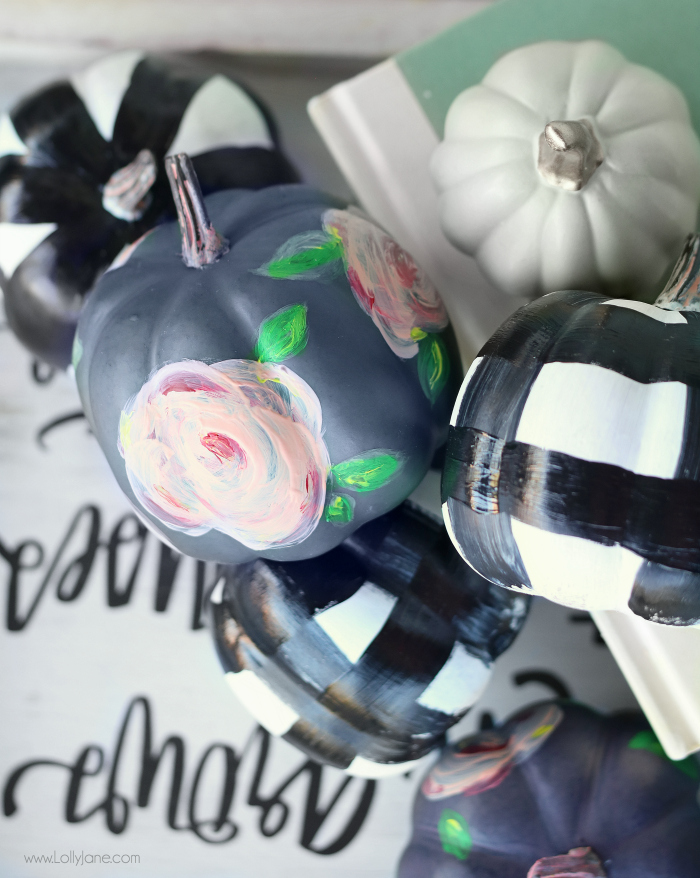 Because Reeves acrylic paint is such good quality, it dried quickly and we were able to finish these cuties from start-to-finish in under an hour. Total crafting win.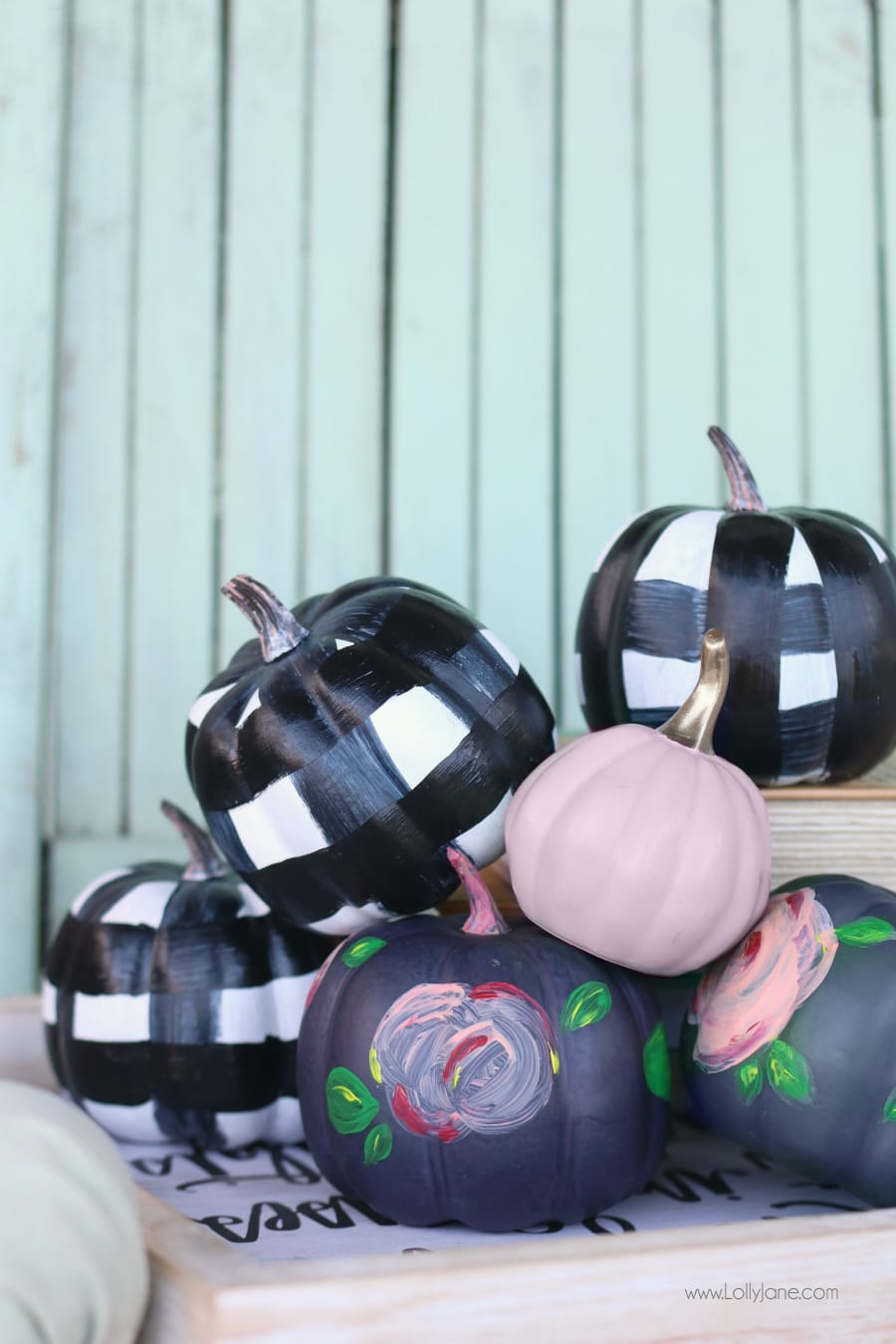 Take a look at other projects you can paint with Reeves. stay up to date with them on Twitter, Facebook, or Instagram!