Hi, there! Debby from Time to DIY back again to share a tutorial for an easy DIY faux magnolia pumpkin. Even though our temps aren't feeling like fall yet, I've been adding some simple fall touches throughout our home to make it a little more cozy, and this magnolia pumpkin is one of my favorites because it's neutral and so versatile. Read on to see how easy it is to add a little flair!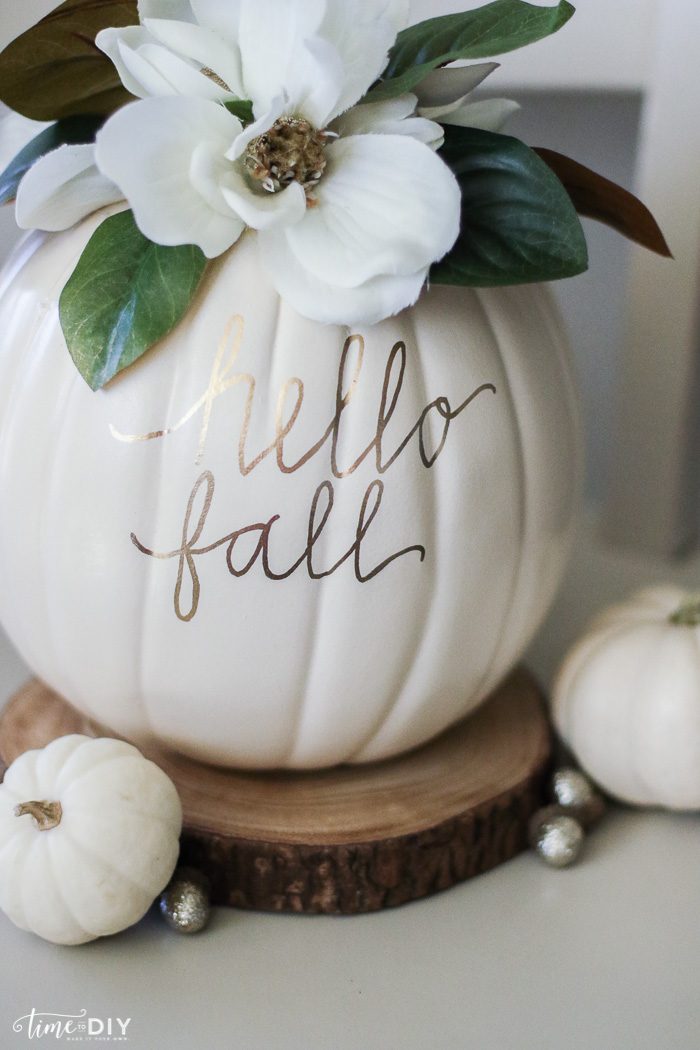 Here's what you'll need:
Faux white pumpkin (I got mine on sale at Michaels)
Faux magnolia leaves and blooms (I got a strand from Hobby Lobby)
Glue gun
Pencil
Gold metallic paint pen
Optional: Mini gold beads (see pic below) and glue (Michaels)
The first step is to add the magnolia leaves and blooms to the top of the pumpkin. Pull off the flowers and leaves from the stem, arrange them like a bouquet and then hot glue.
I used four flowers: two medium sized and two smaller, and arranged them before glueing to see if they fit. I glued the flowers first, and then arranged and glued the leaves in between the flowers.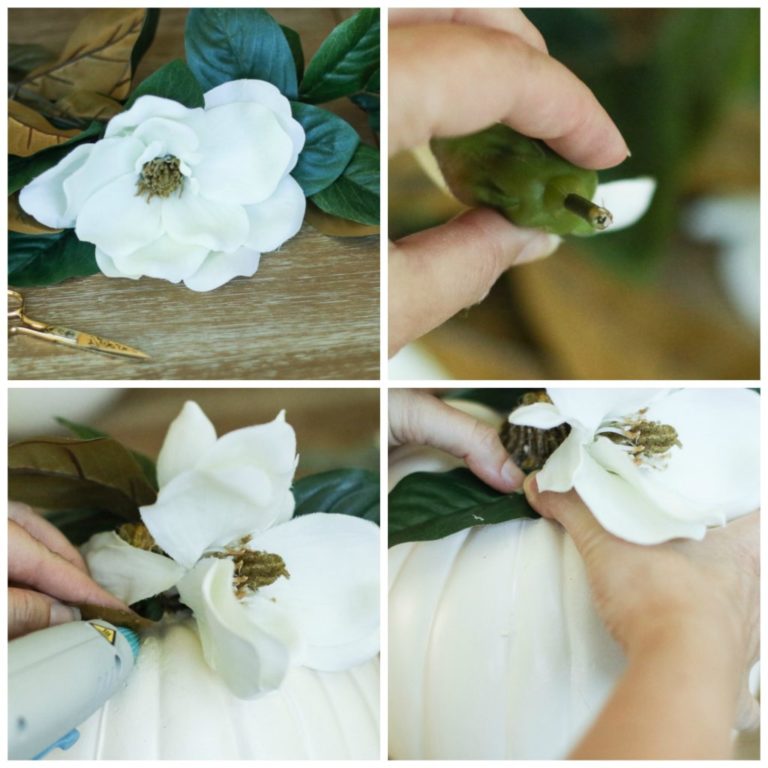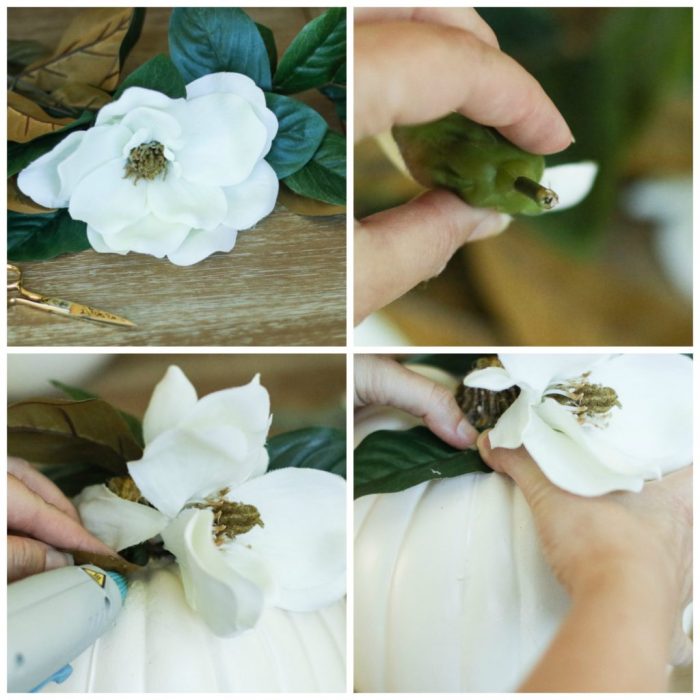 Some of the leaves got a little unwieldy, but I just used the hot glue to make them stay where I wanted.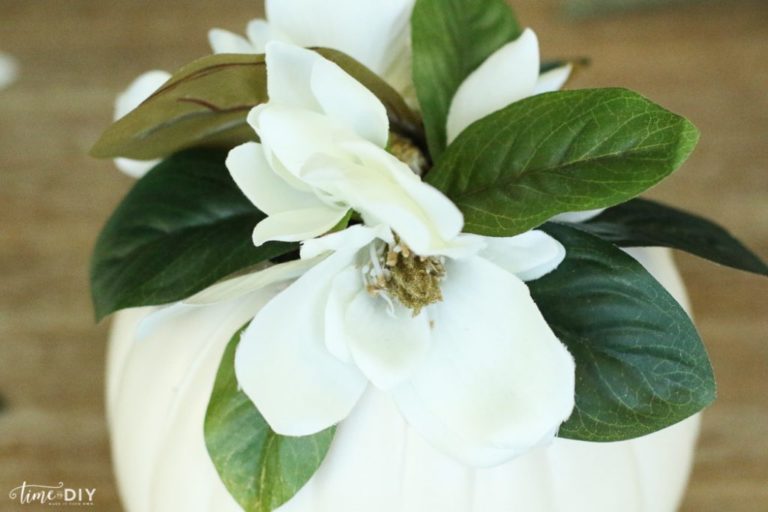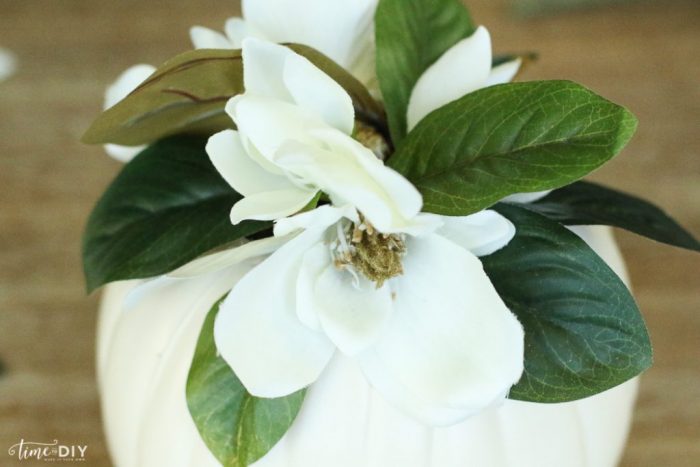 I like using hot glue because then the flowers can be easily removed and the glue peeled off the pumpkin if I ever want to switch it up.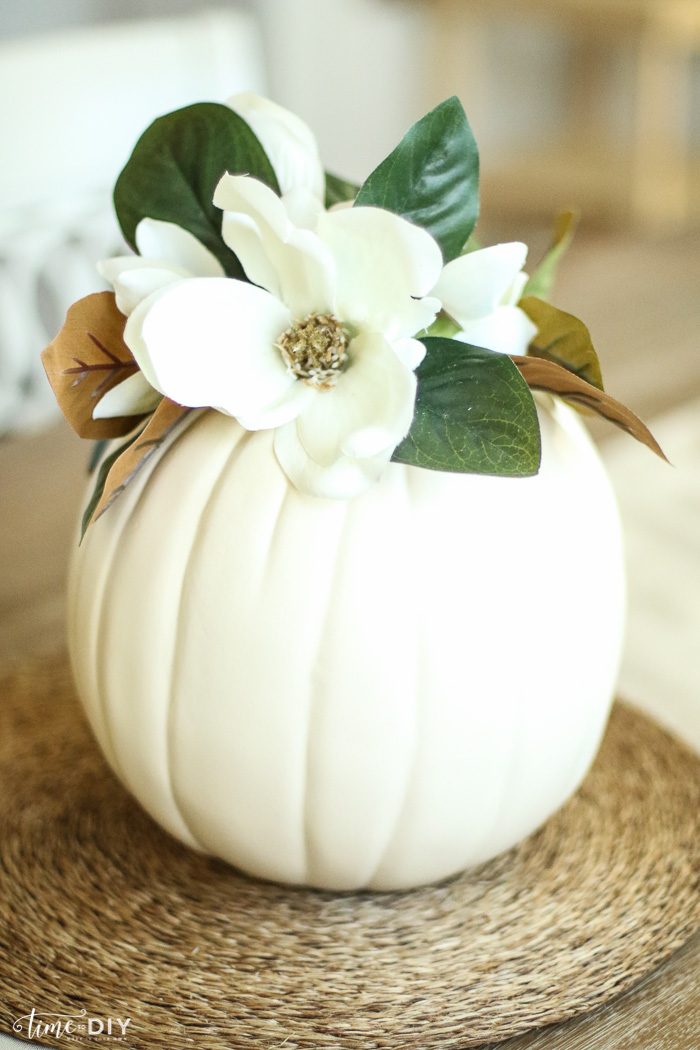 And just like that, it's a beautiful neutral fall centerpiece! It's ready to go, but if you're like me and like a little glam, here's how you can add it…
I got these beads in a glitter pack at Michaels and I added them to the middle of the flowers with some glue paste.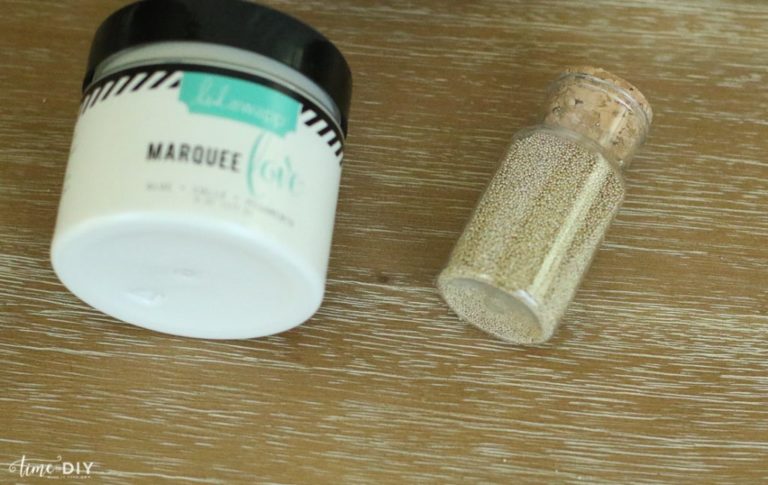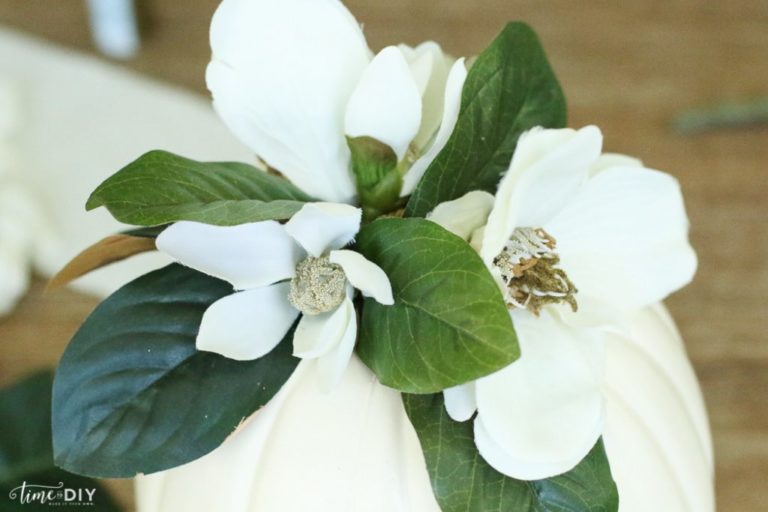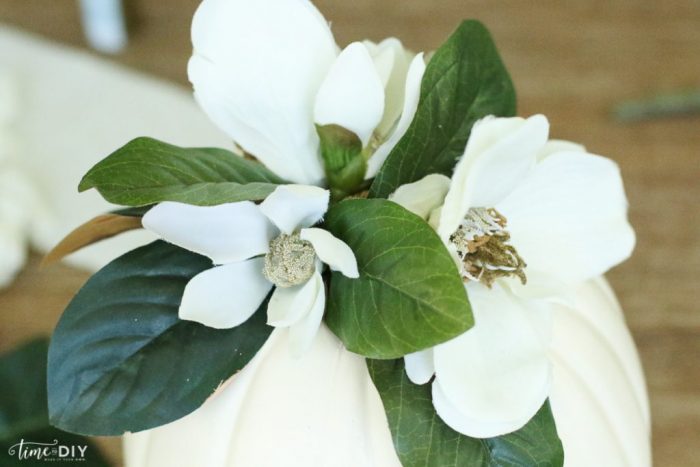 It covers up the plastic in the center as well, which is nice. Another option is to add some hand lettering. Since I'm a novice at hand lettering, I first googled it to get some ideas, and then I practiced on paper. Then I used pencil on the pumpkin (I recommend a Magic Eraser for erasing because a regular eraser leaves some residue). Finally, I used a thin metallic gold paint pen to fill it in, and then finished it with a second coat.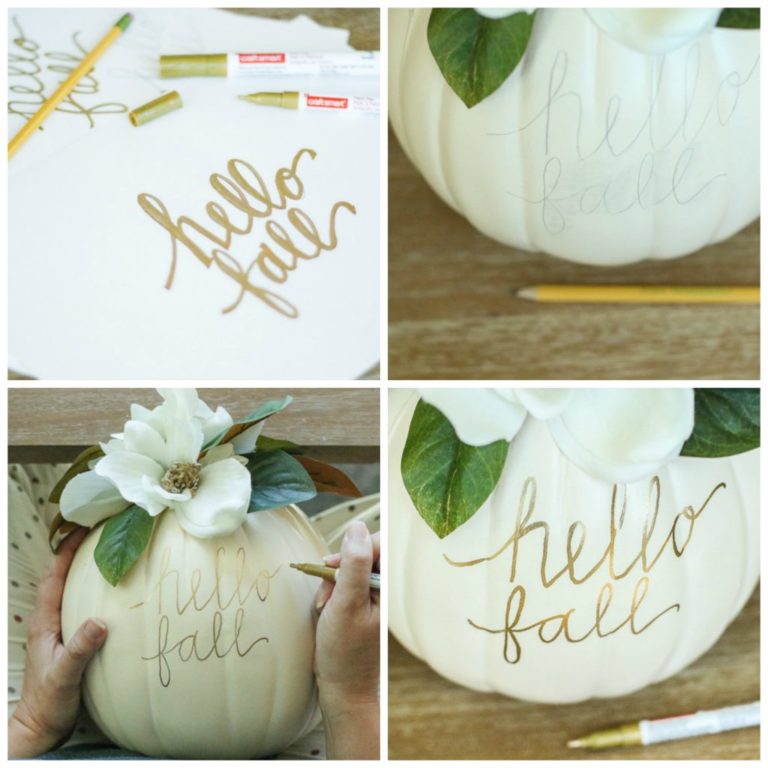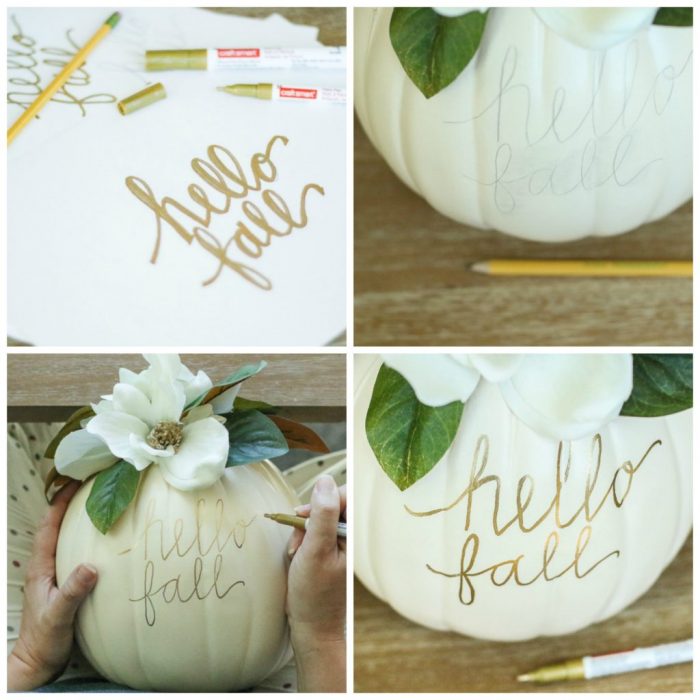 I made it reversible and added 'give thanks' on the other side.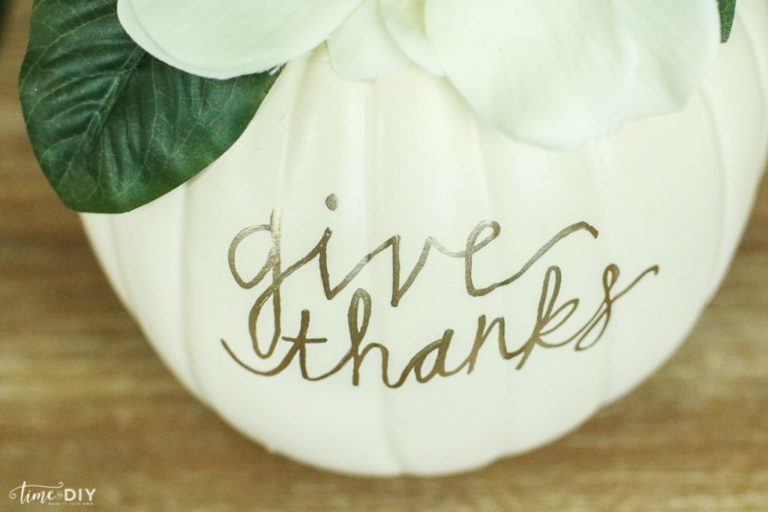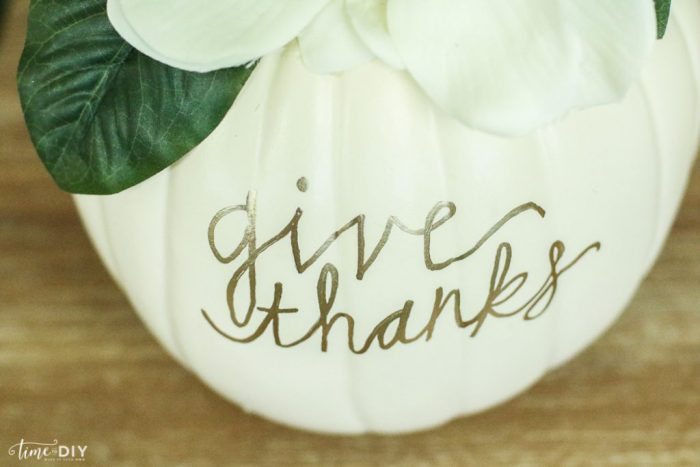 I will use 'hello fall" for early fall and then flip it to 'give thanks" as we get closer to Thanksgiving.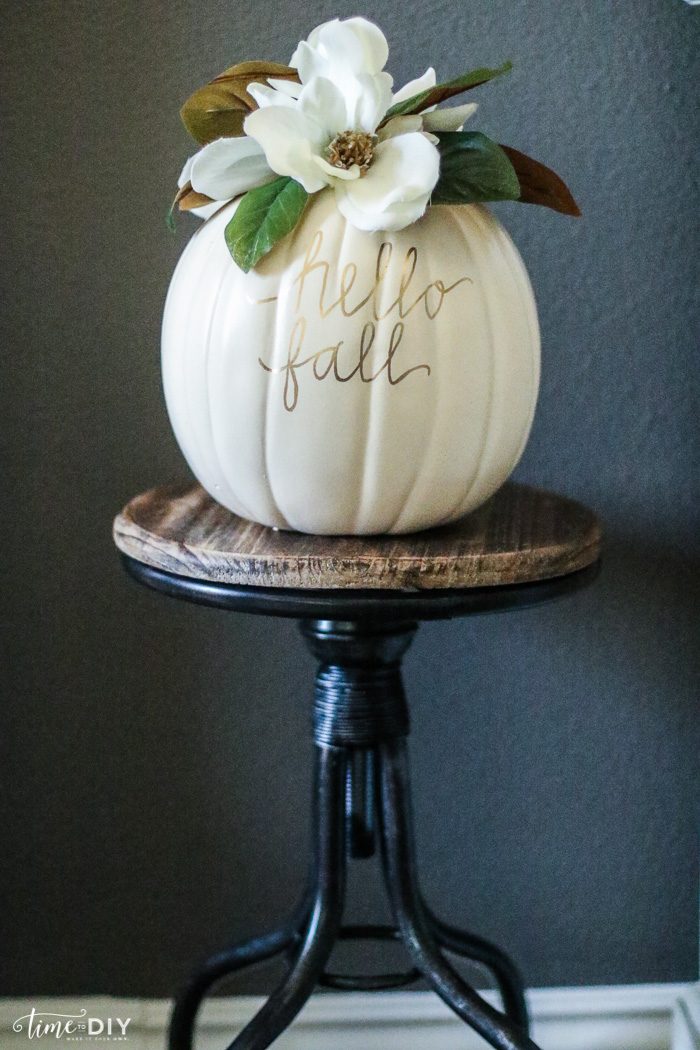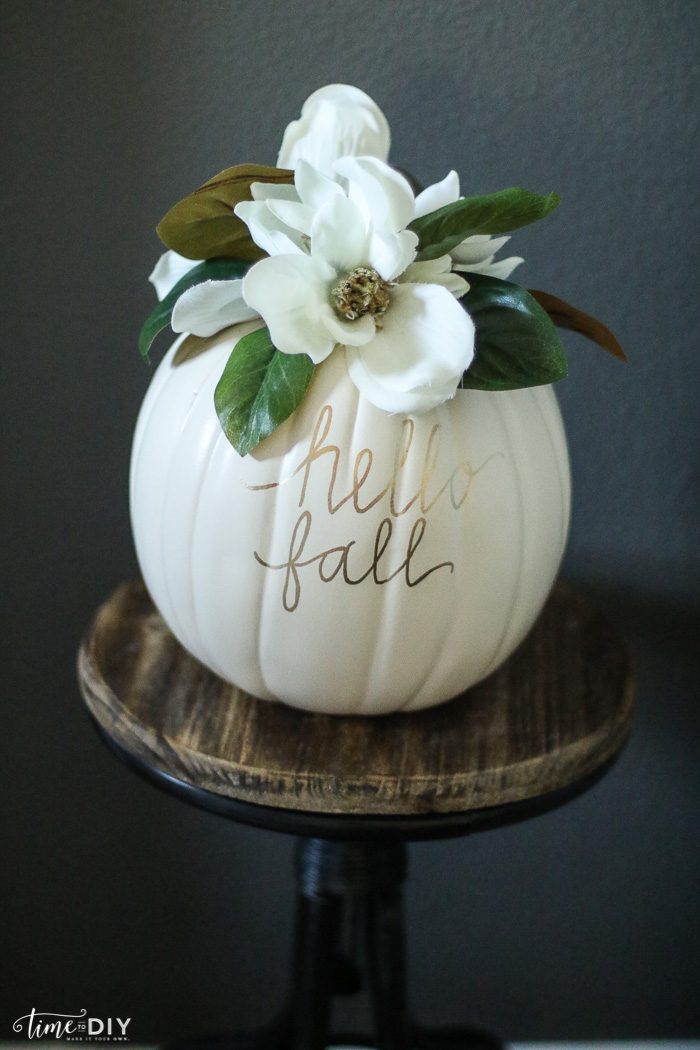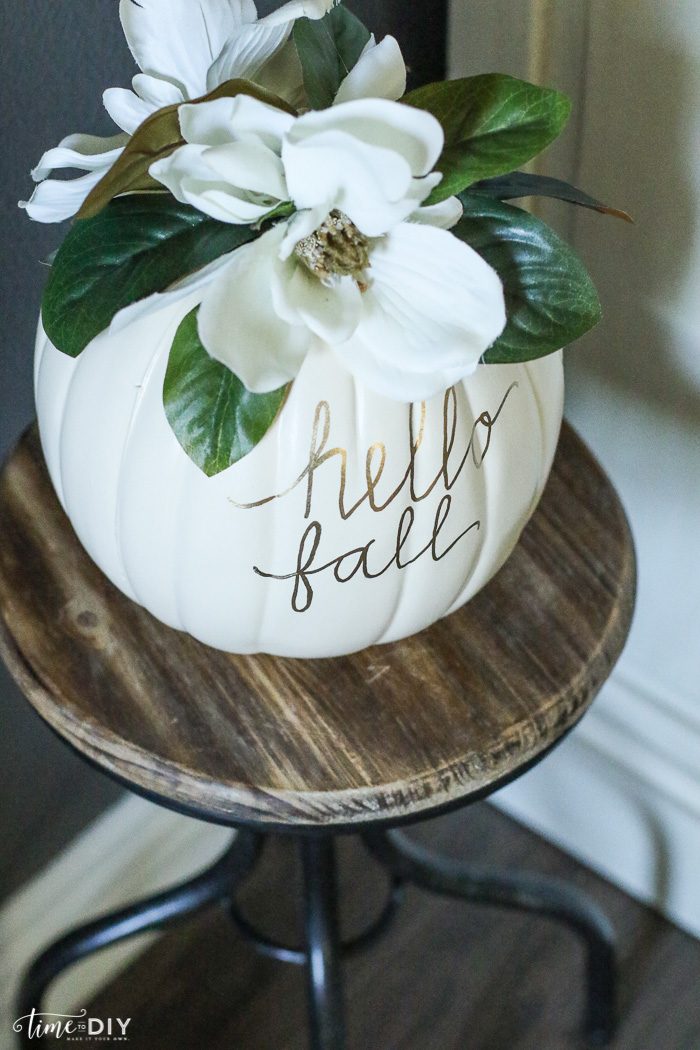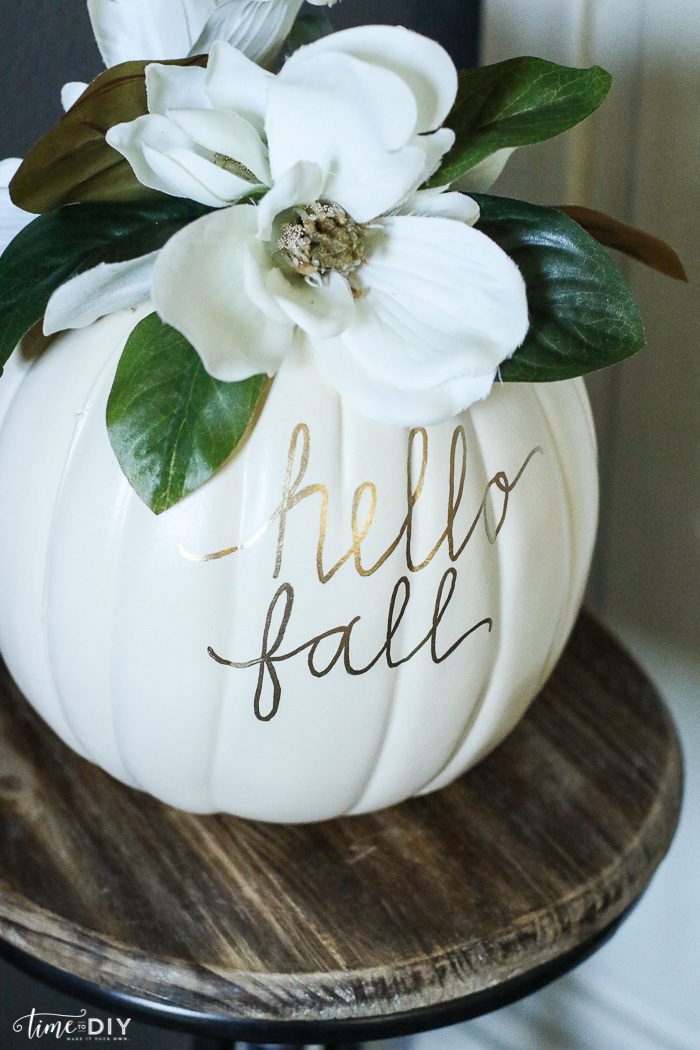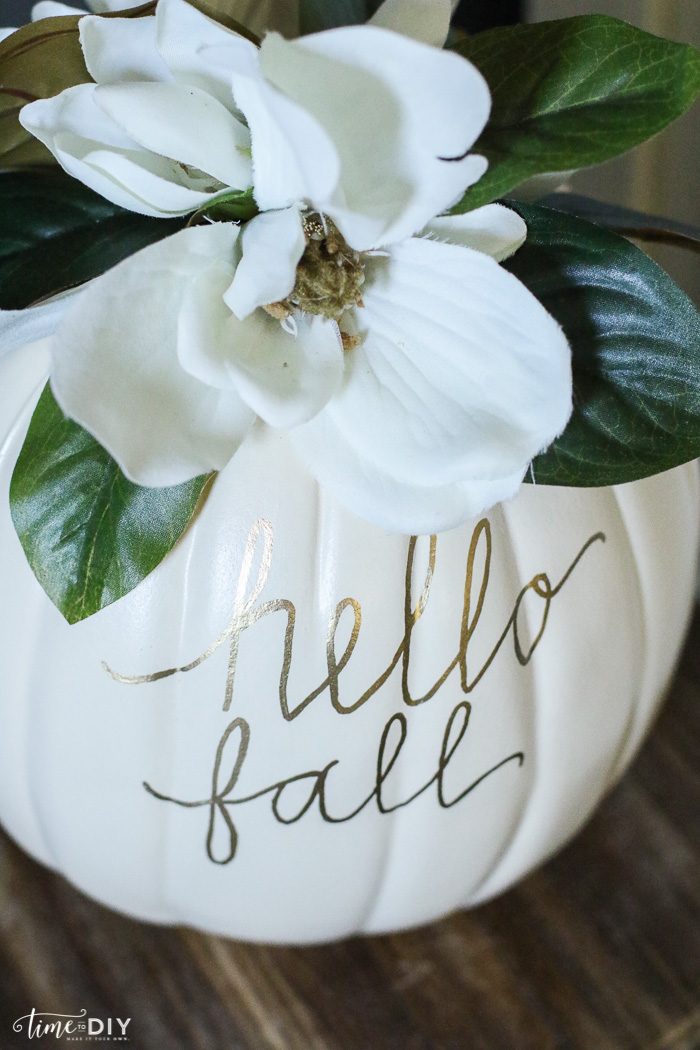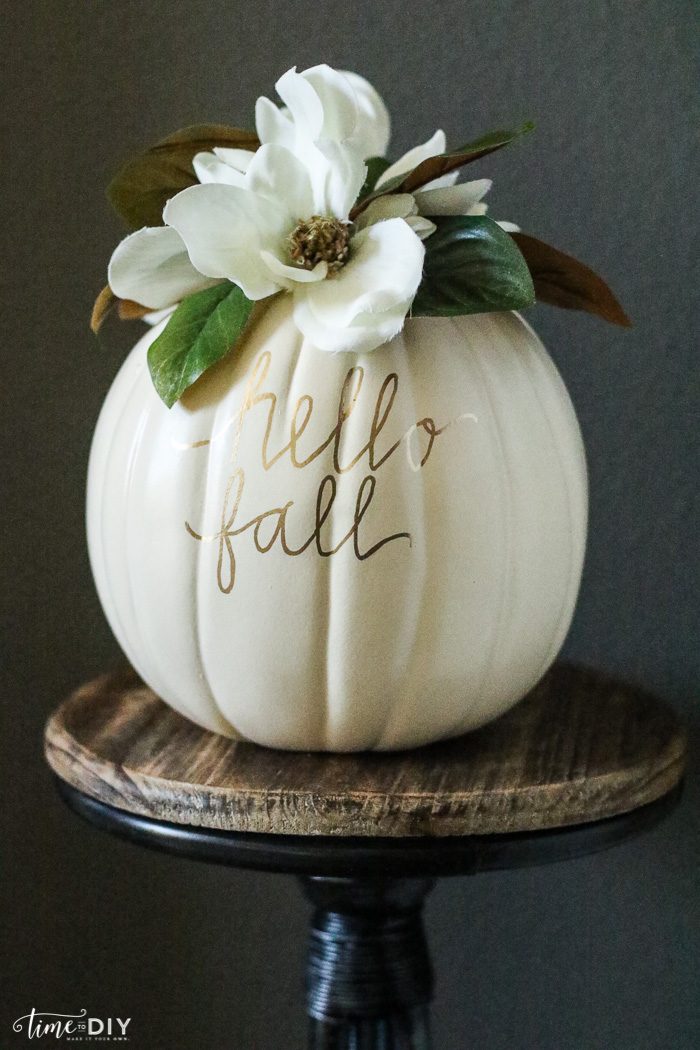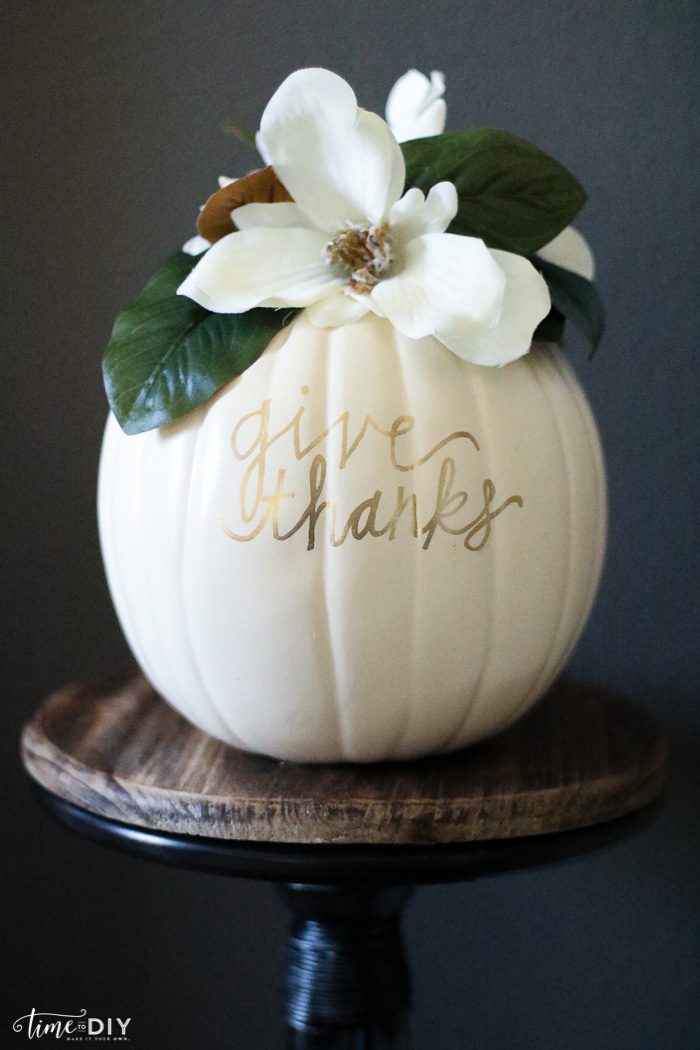 And it will make a perfect table centerpiece for Thanksgiving as well.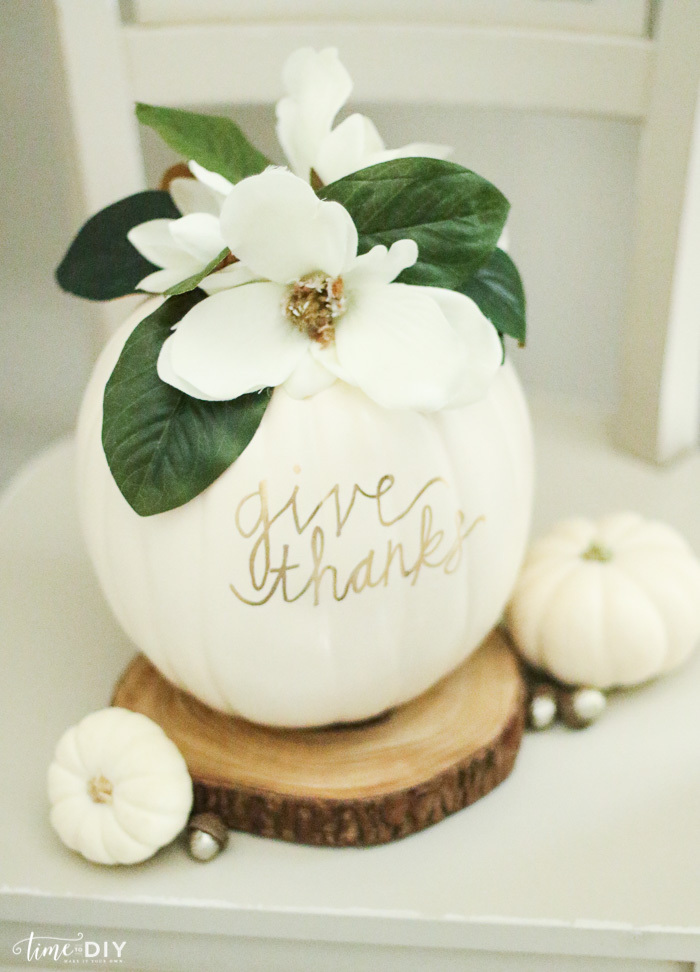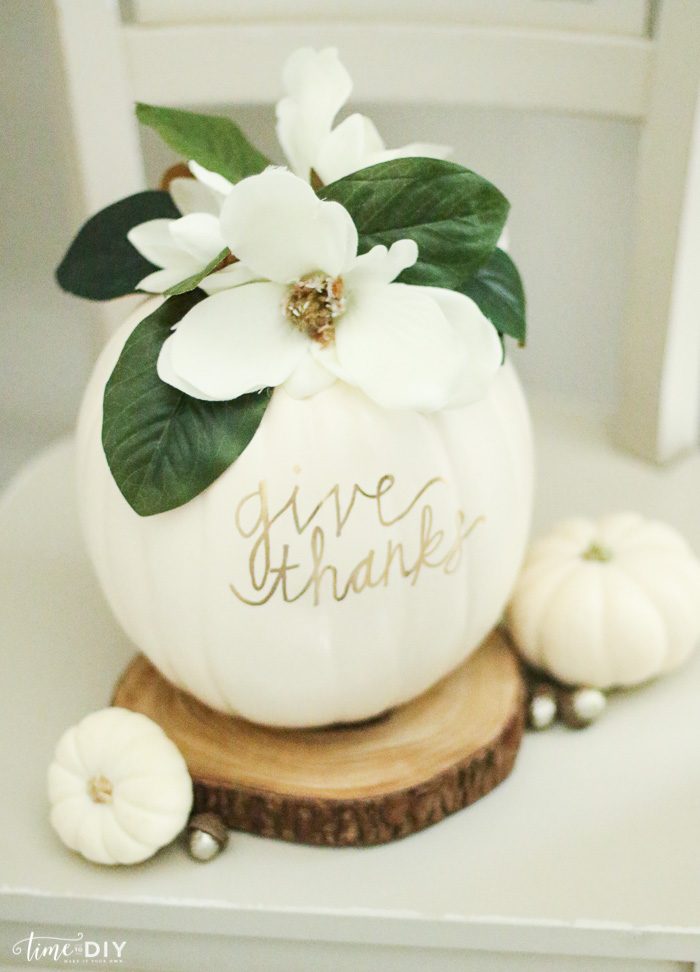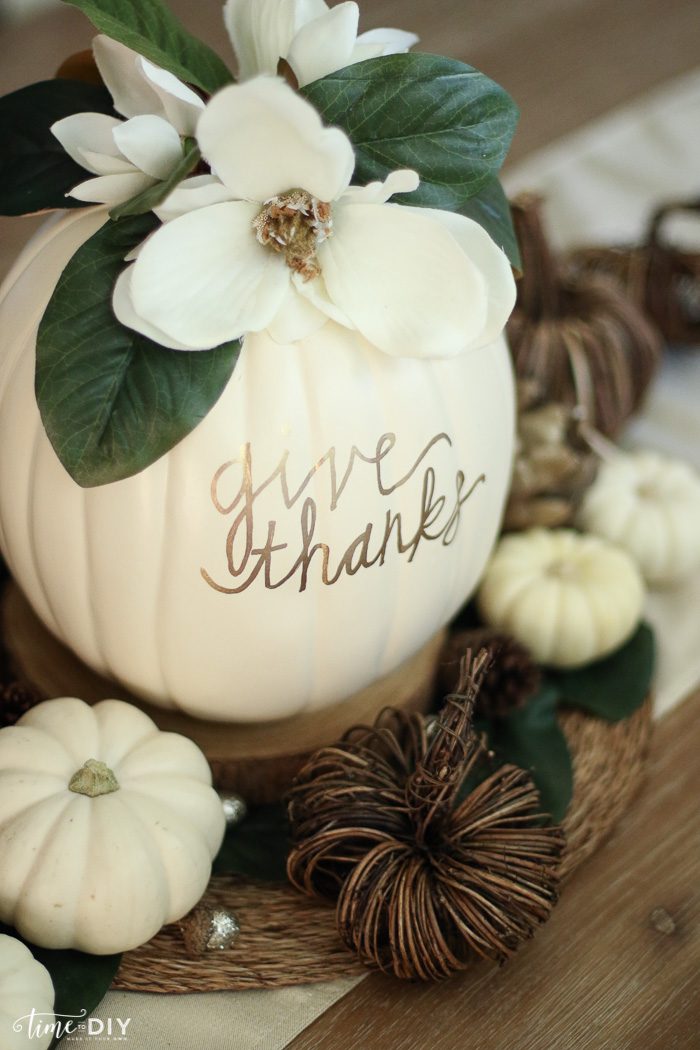 For other fall decor ideas, check out my Halloween mantle,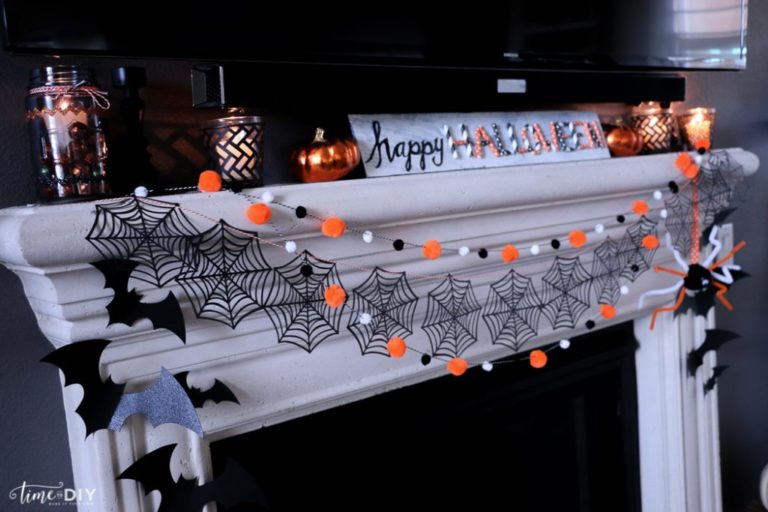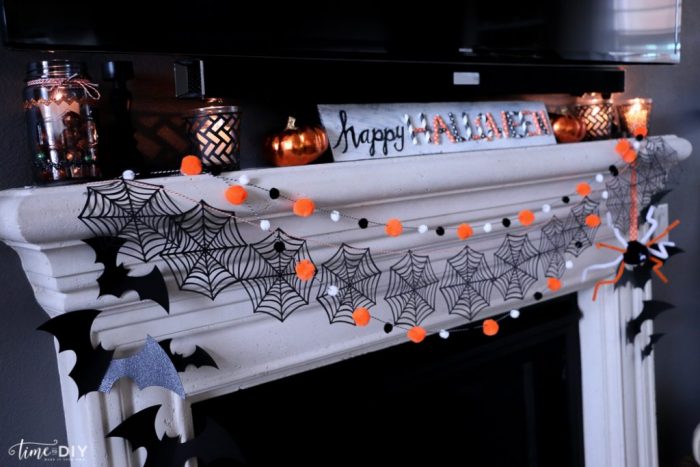 or my fall home tour with some easy decor ideas,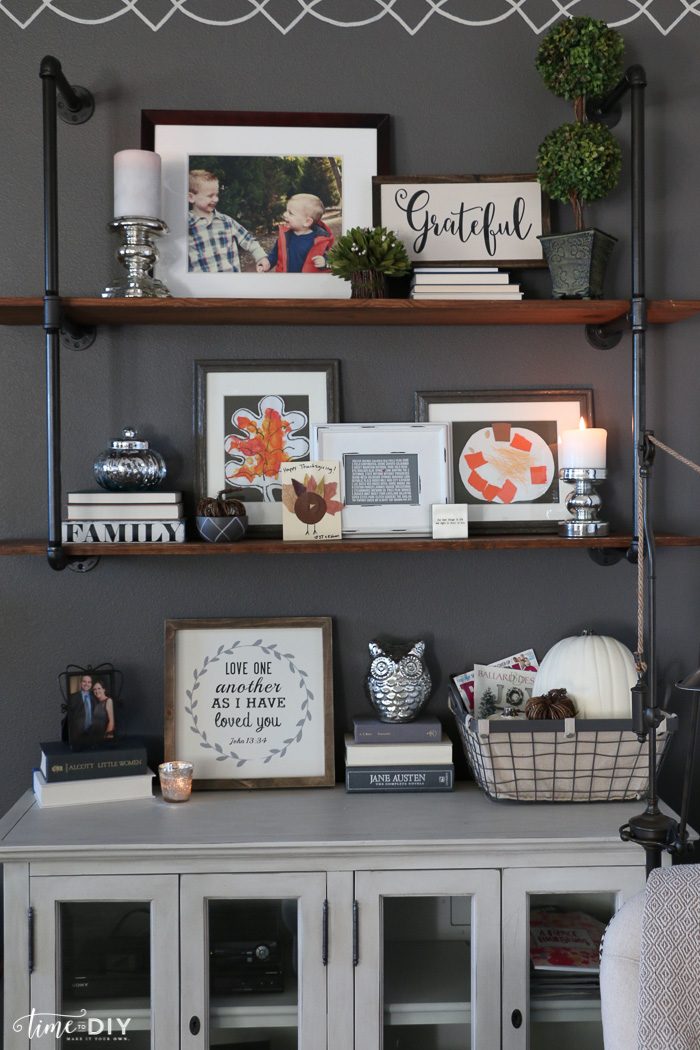 or my Thanksgiving tablescape from last year.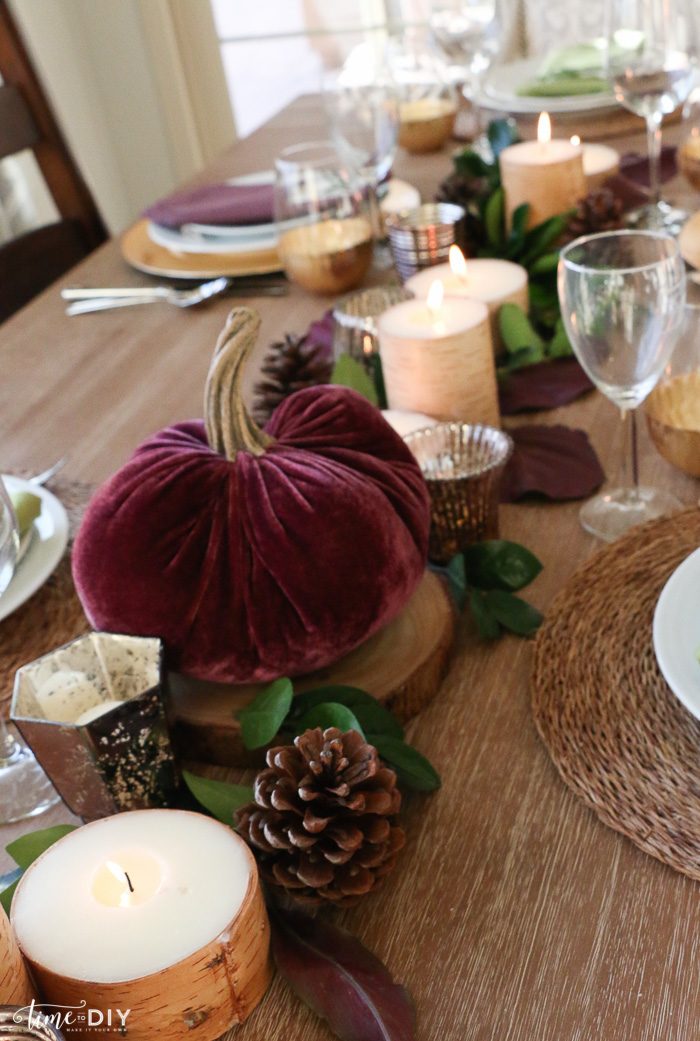 Follow me over at Time to DIY or on Facebook | Instagram | Twitter for more DIY home decor ideas. Hope you have a wonderful day!