Mixing Baking Powder with Paint creates the prettiest matte finish… and on a pile of assorted pumpkins? Yes please. put together a fall mantel with lots of instant texture!
DIY Baking powder Painted Pumpkins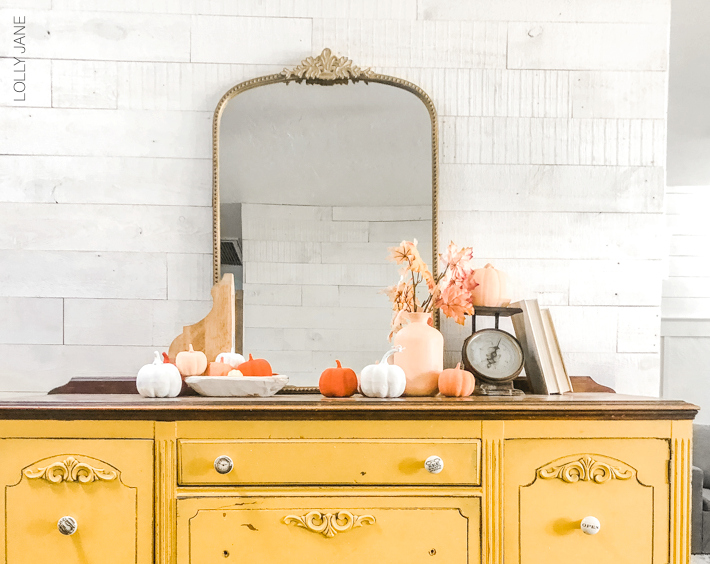 Since I don't have a gorgeous built-in fireplace like Kristi, I decorate for holidays on my entryway yellow painted buffet and pretend it's a mantel.
Mixing baking powder with paint is all the rage right now…whether on vases or jars, it instantly creates a nice matte finish with instant texture. We saw this trend here and fell in love with it!
We've seen this finish done on vases and were dying to try it on pumpkins… eek! So cute.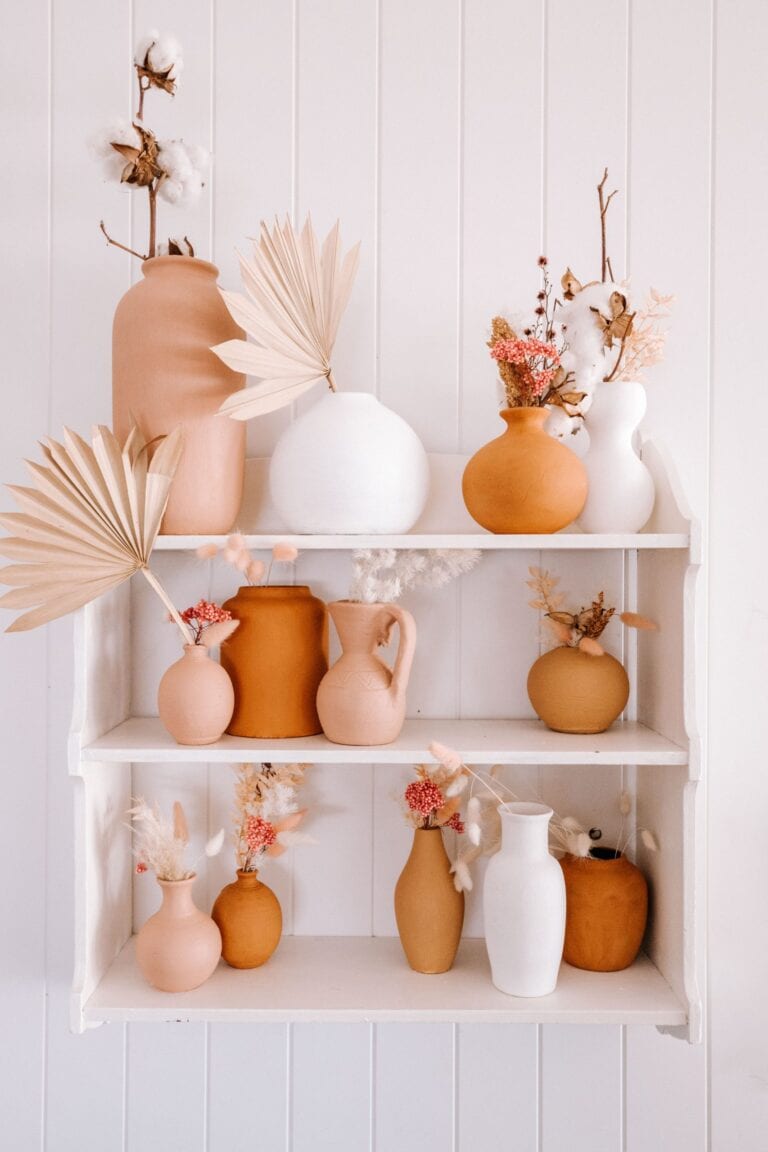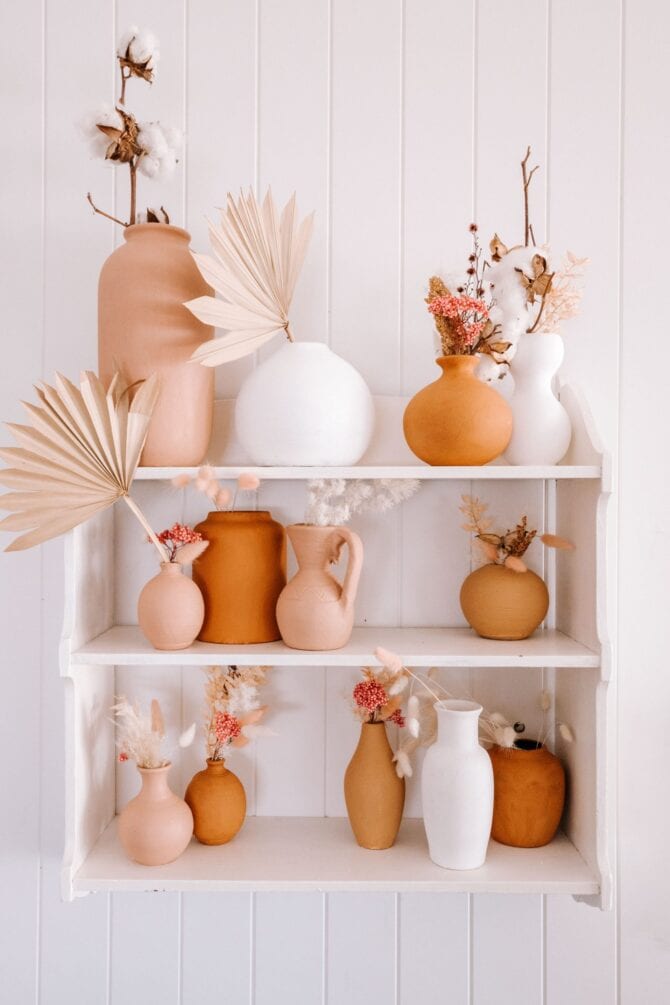 You can paint real pumpkins, fake pumpkins or even wood pumpkins! We are so excited to add these baking powder pumpkins to our DIY painted pumpkin collection!
See how we've completely transformed dollar store and other inexpensive pumpkins as well if baking powder + paint isn't your style!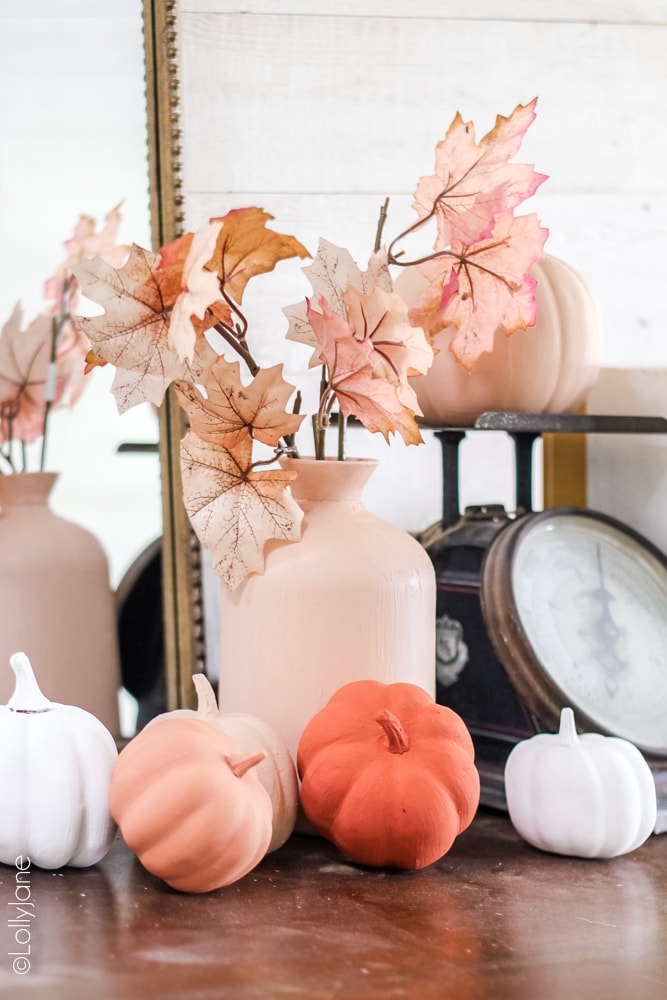 Read on for the full how-to to make a set of your own DIY Baking Powder Painted Pumpkins. Bonus: Check out 22 other styled fall mantels! 🍁🍂
Baking powder Painted Pumpkins supplies
To make these baking powder painted pumpkins you'll just need 3 items you likely already have: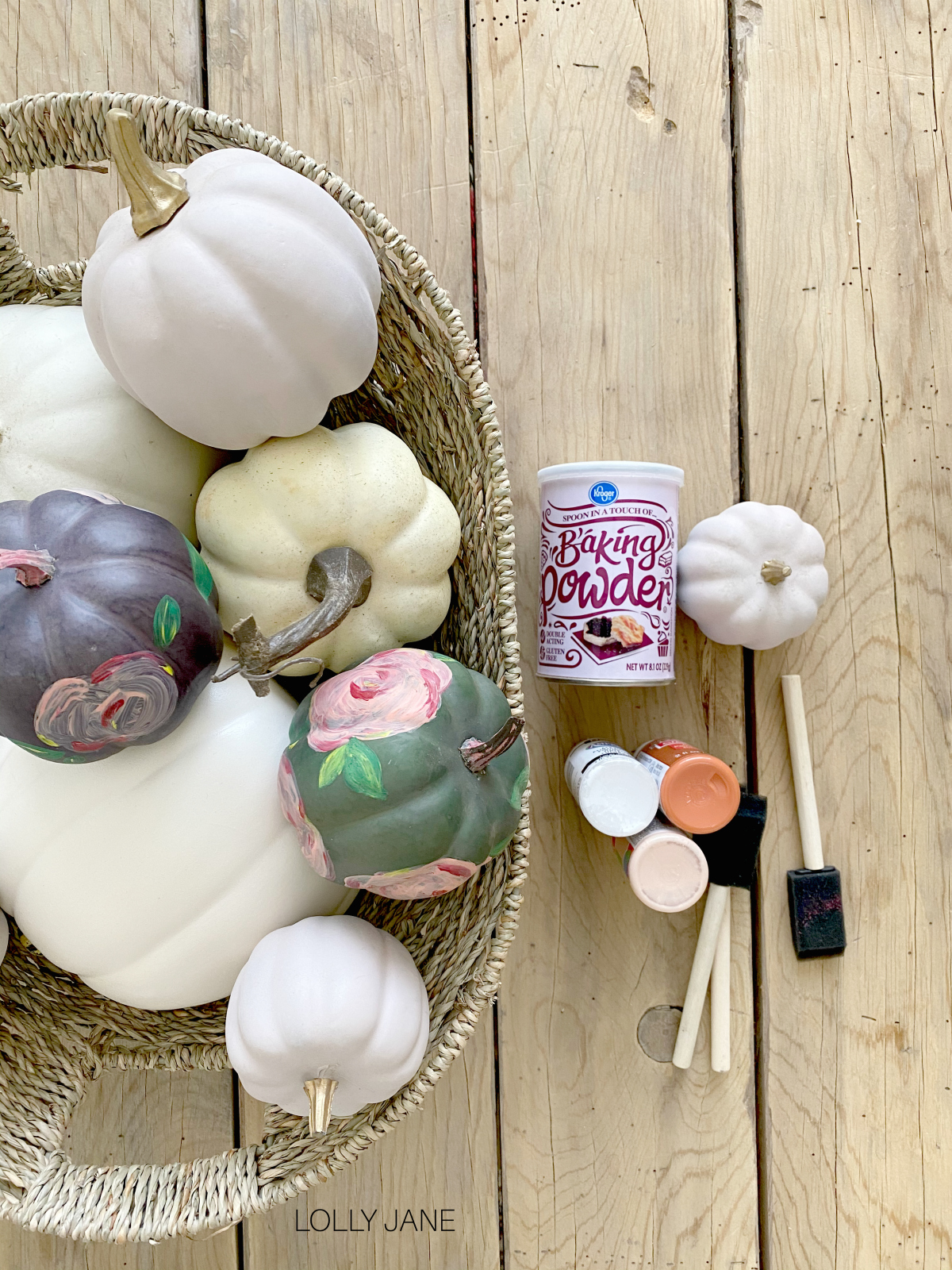 How to Paint Pumpkins with baking powder
Take leftover or mismatched pumpkins to the next level with powder! Here's how:
Mix baking powder and paint in a bowl until smooth (no clumps.)
Brush on 2 thin coats with foam brush.
Let dry for 15-20 minutes (or until no longer tacky) and display!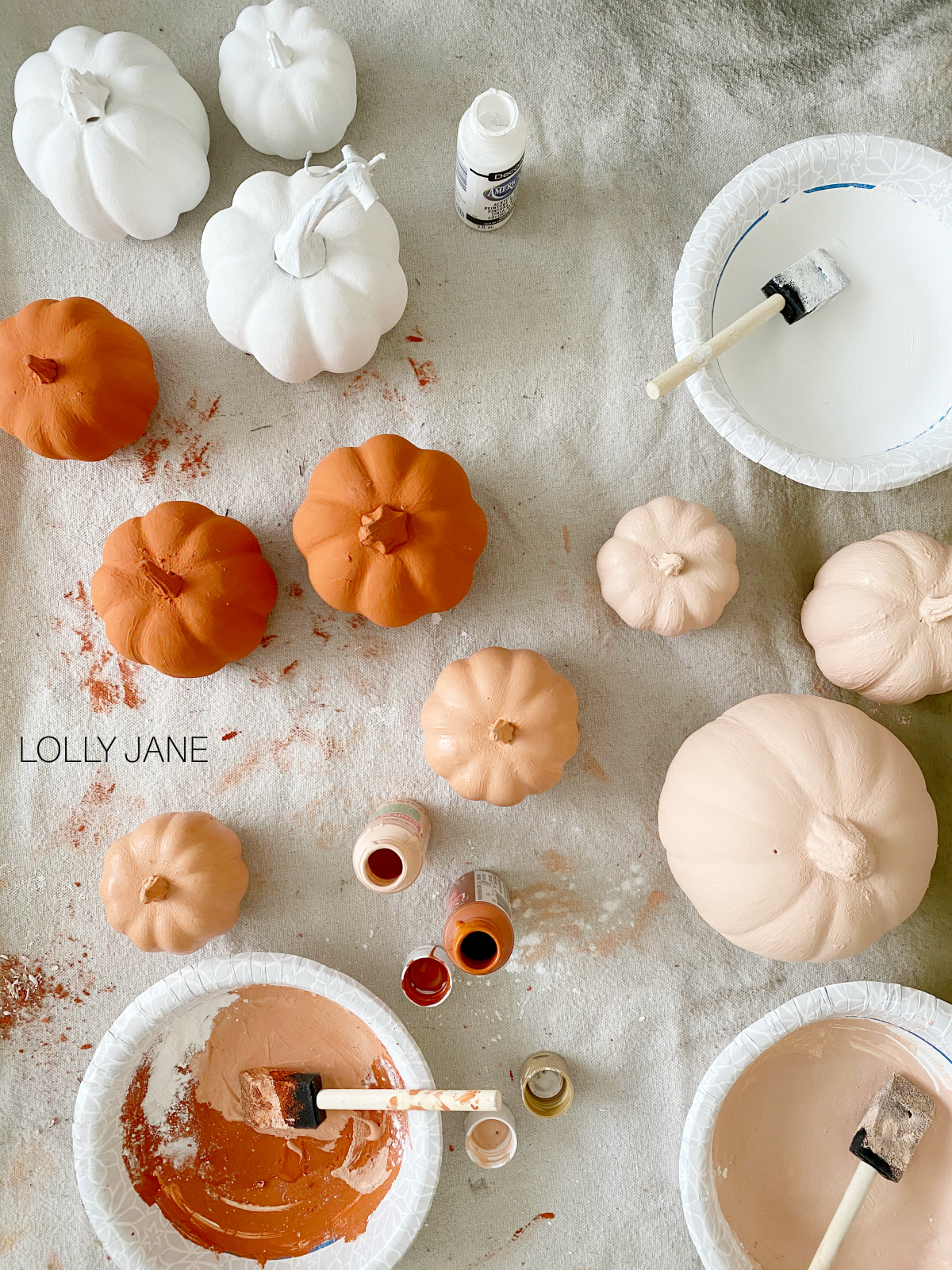 painted pumpkins faq
Can I paint real pumpkins? Yes!
Can I later bake painted pumpkins? We don't recommend it.
How long will painted pumpkins last? Fake pumpkin paint will last forever. Real pumpkins will rot within a couple of months, faster if you live in a warm climate. This is dependent if you house your pumpkins indoors or outdoors.
Do I need to seal painted pumpkins? This isn't a bad practice. They'll become scratch resistant by doing do. We recommend this sealer. Be sure get it in the sheen you prefer: you can totally change the look with high-gloss versus matte, depending on your preference.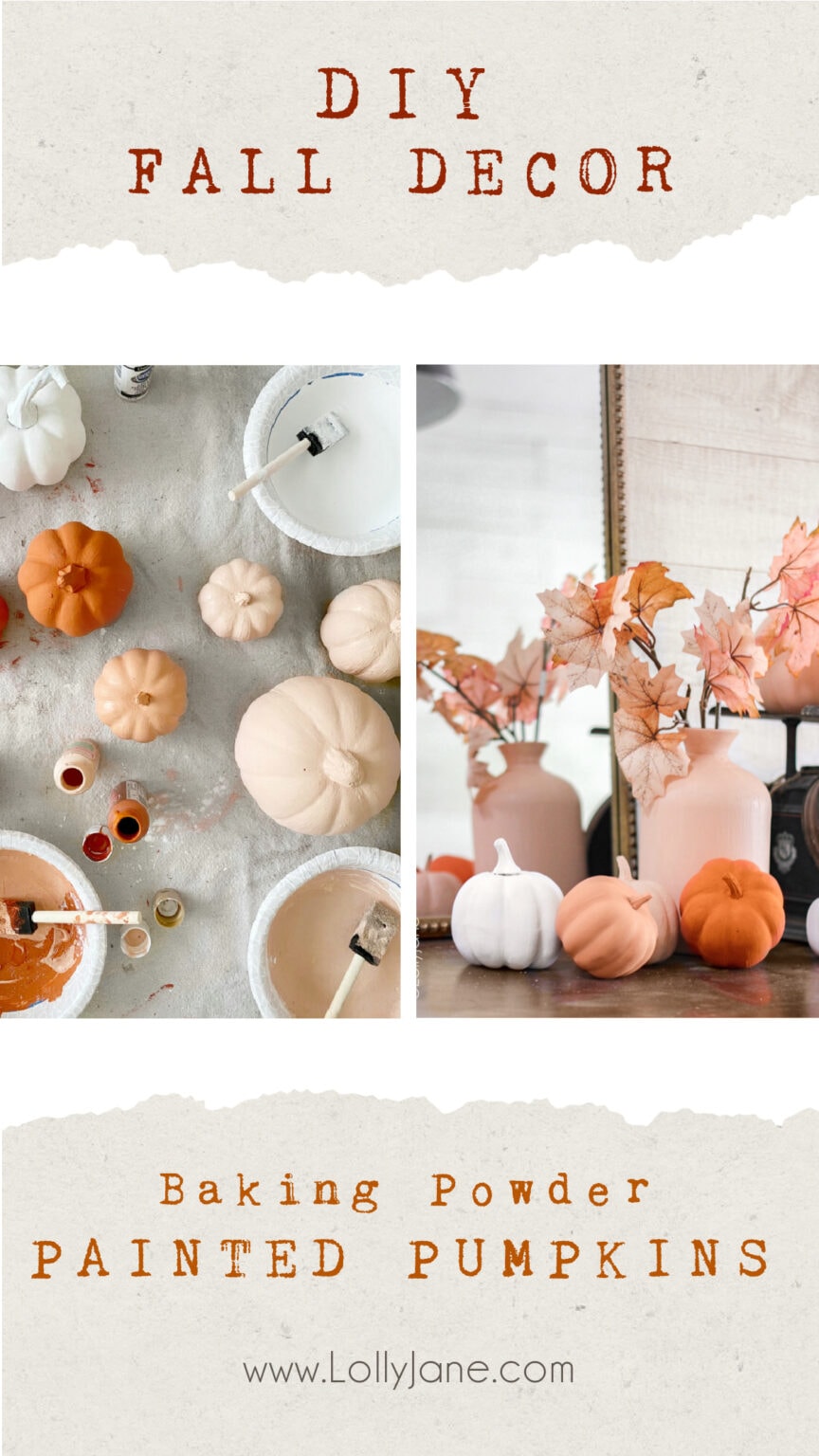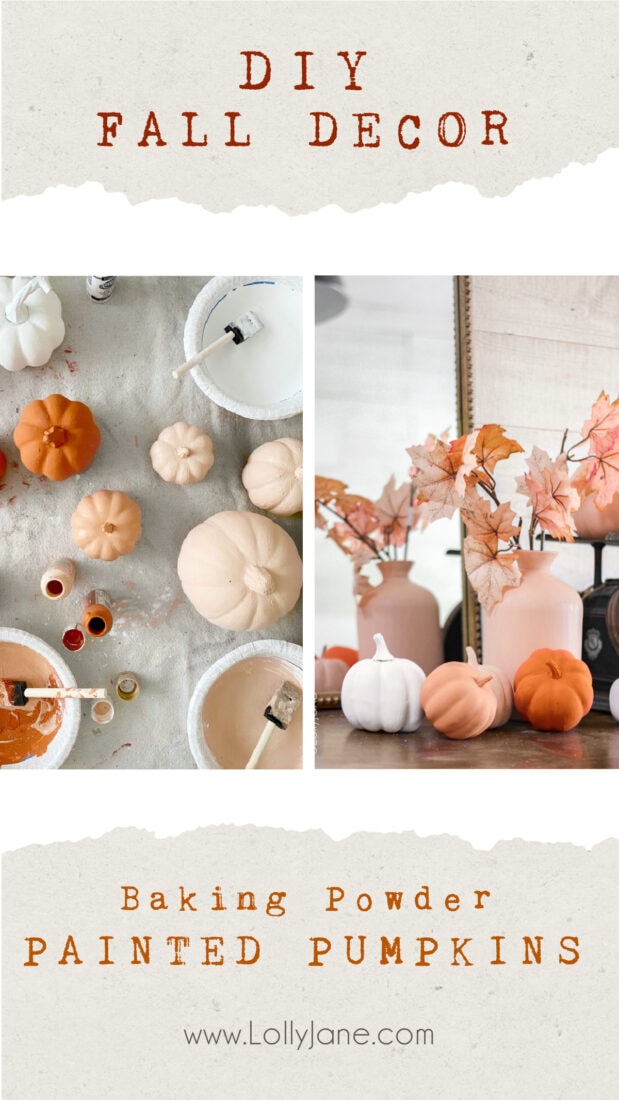 How to style painted Pumpkins
I love my cheery yellow buffet that sits in my small foyer to welcome visitors into my home.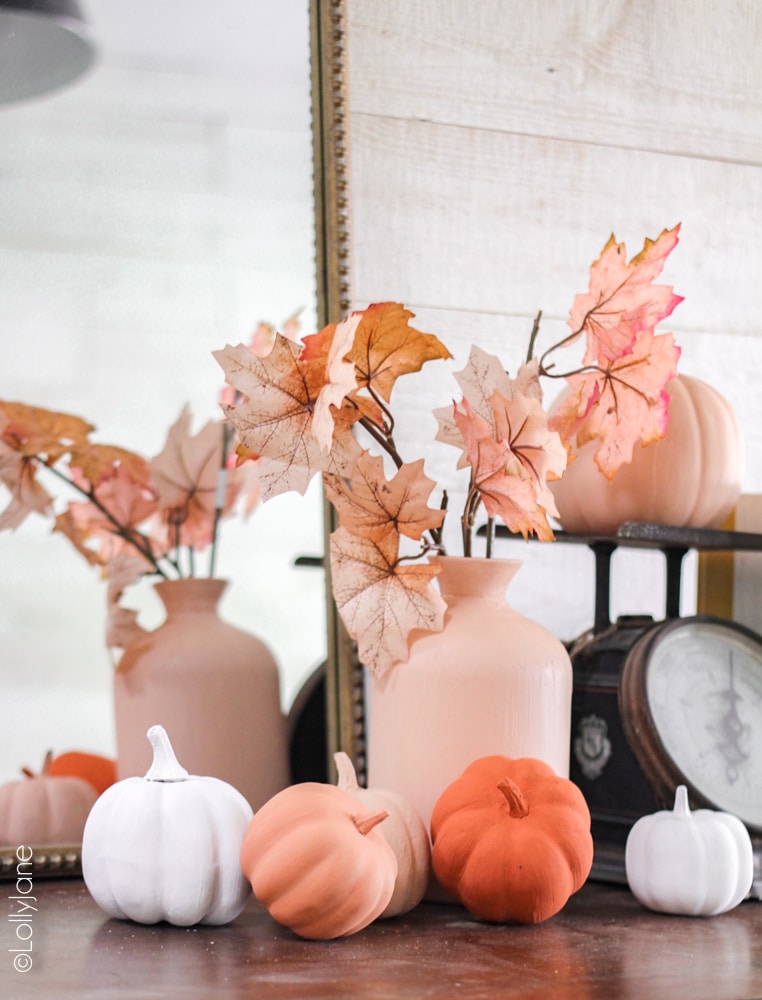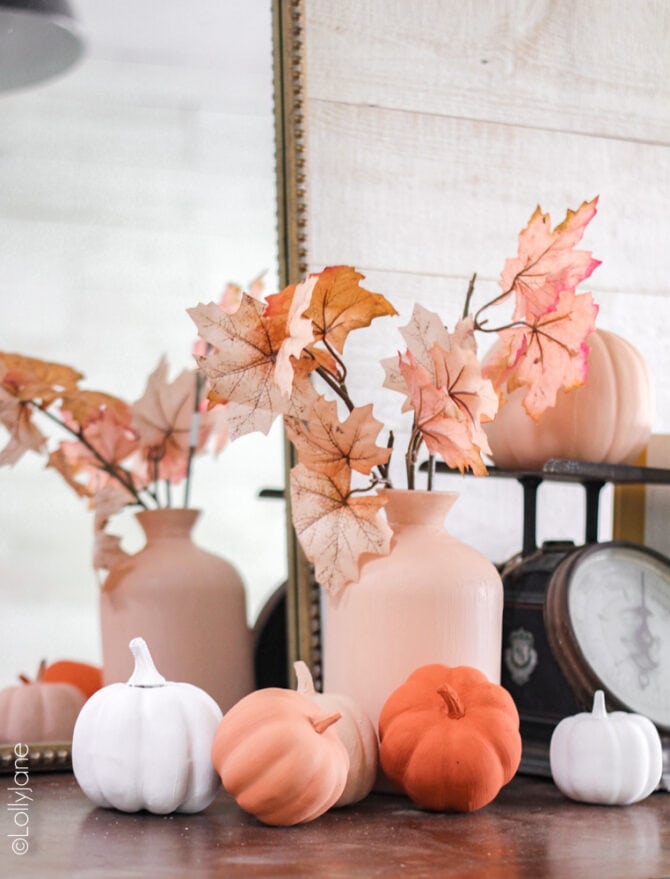 I simply piled the baking powder pumpkins in a dough bowl then paired them with a vintage scale, books and a wooden corbel. (Can you believe this corbel is an old farmhouse shelf holder? I love it as simple decor now 🙂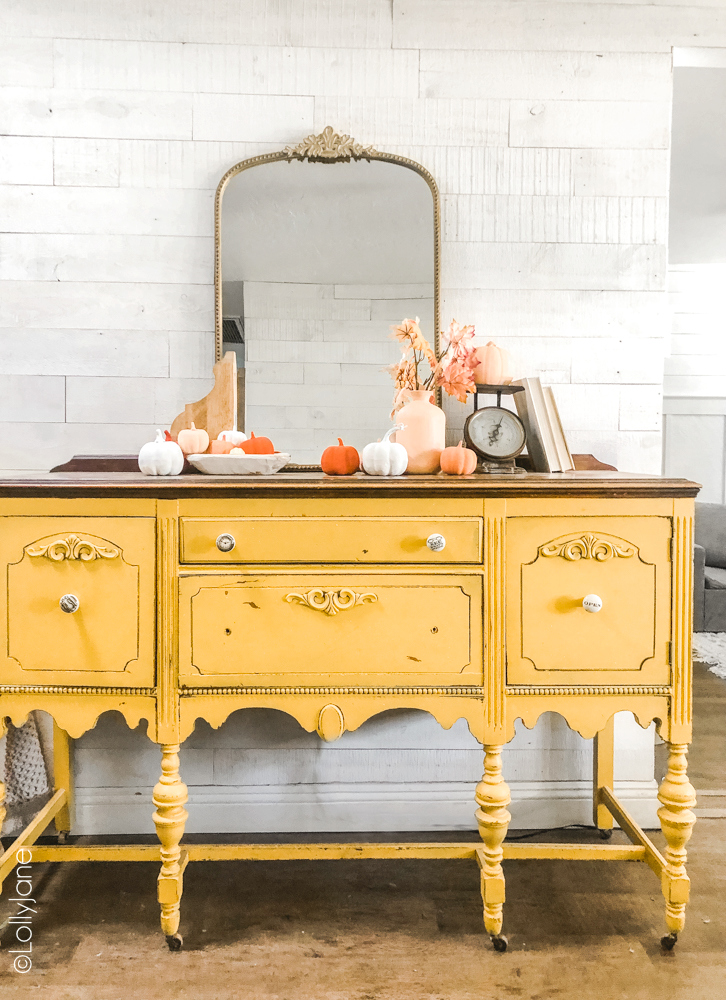 Lastly, I went a little crazy and painted an already-owned vase with leftover paint, so fun!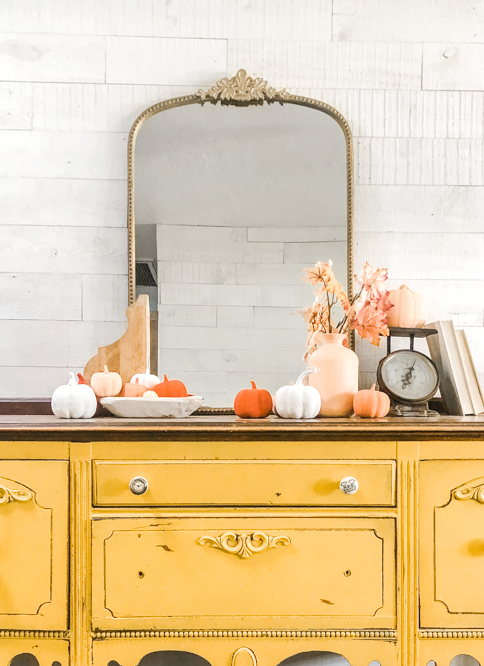 other ways to style pumpkins indoors
Pumpkins look really cute on different height surfaces. Think about stacking books and adding pumpkins.
Cake stands are an easy way to add different layers to a mantel too.
We like to use found items around our house then add pumpkins all over to create a cozy vibe.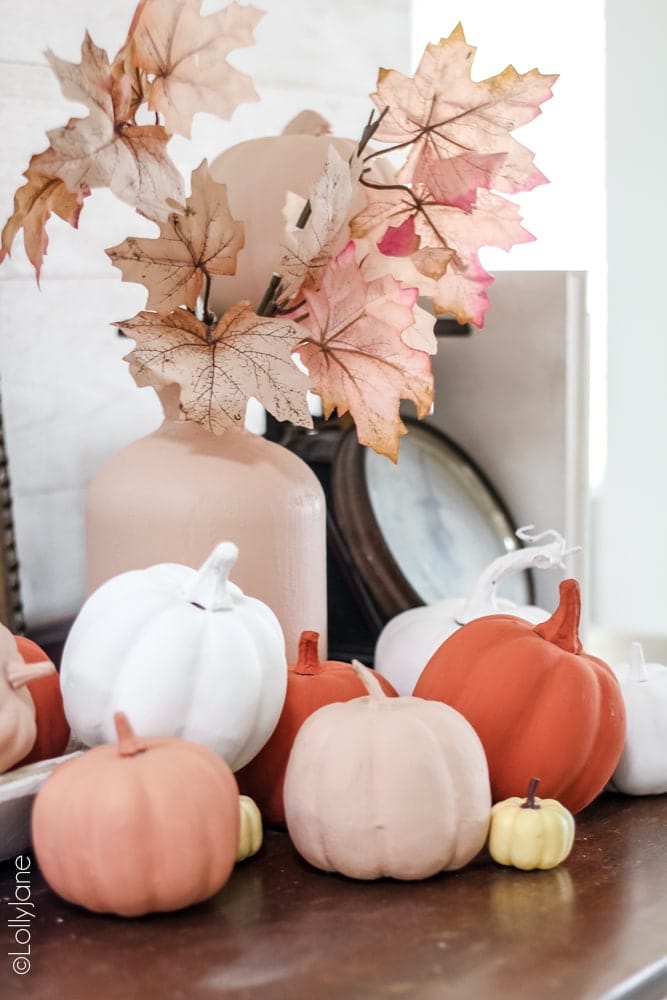 Fall mantel decor ideas!
For even more ways to decorate for fall, check out these mantel and decor ideas perfect for fall. Click on their name under the photo to see more! 🍂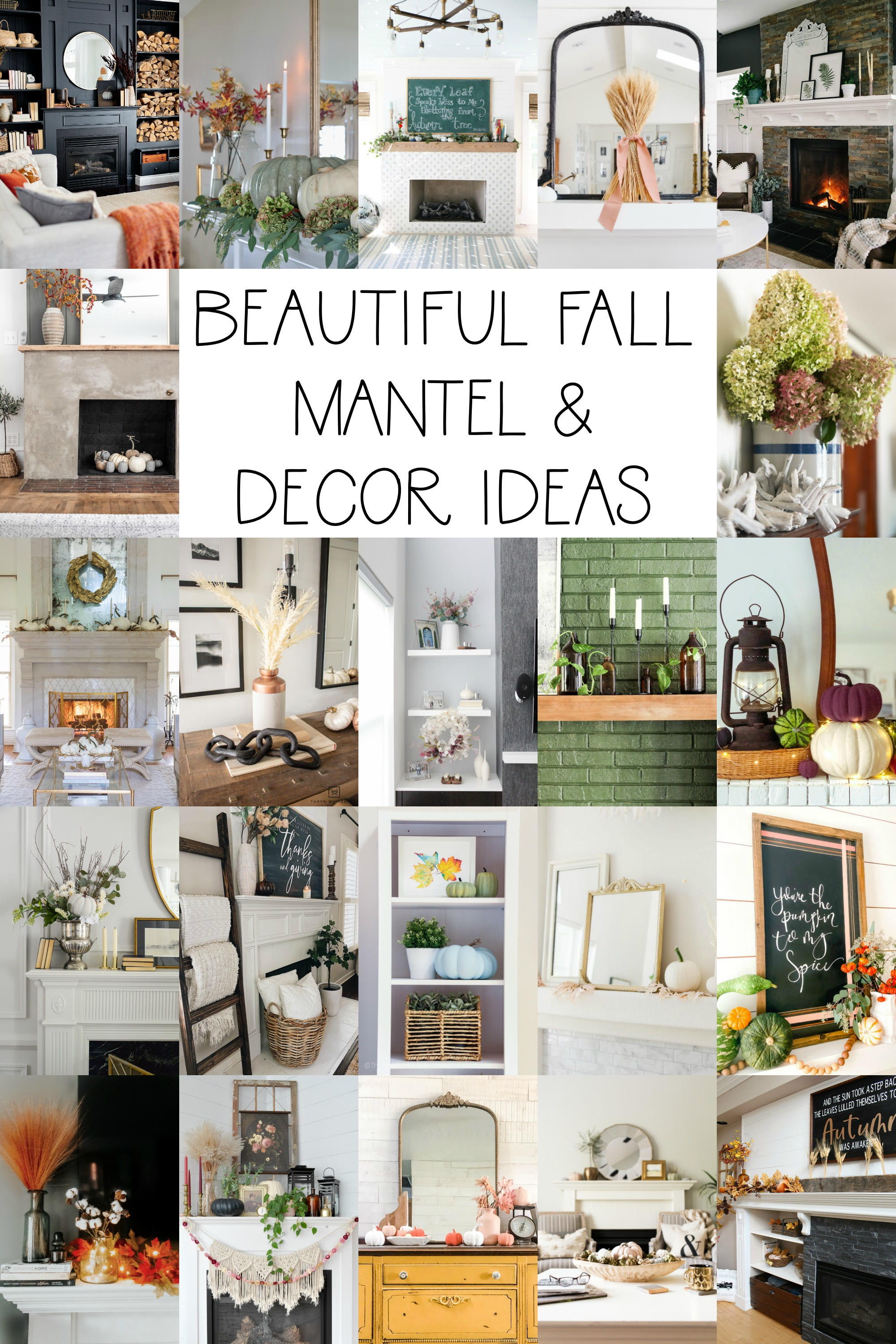 PLEASE PIN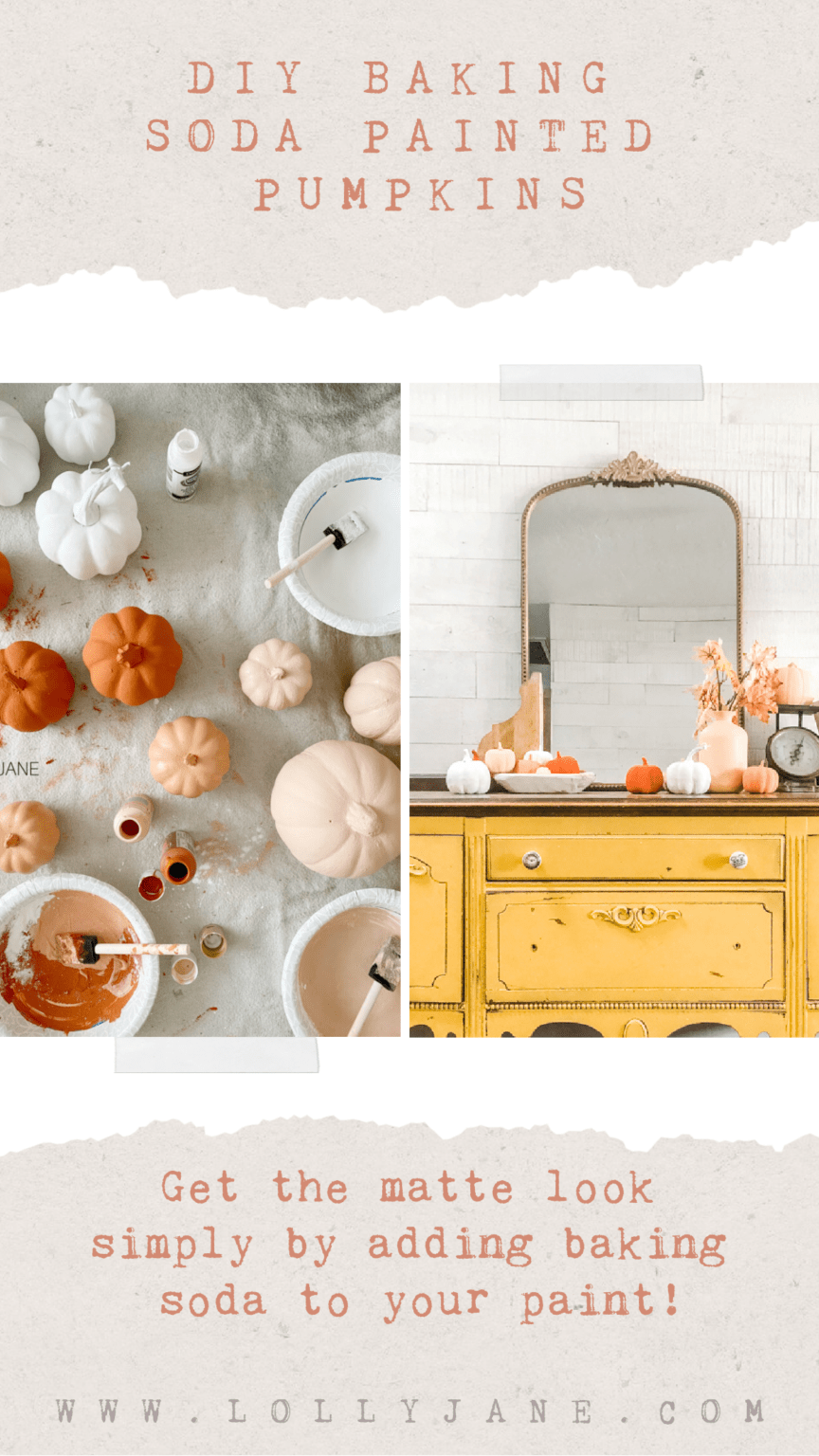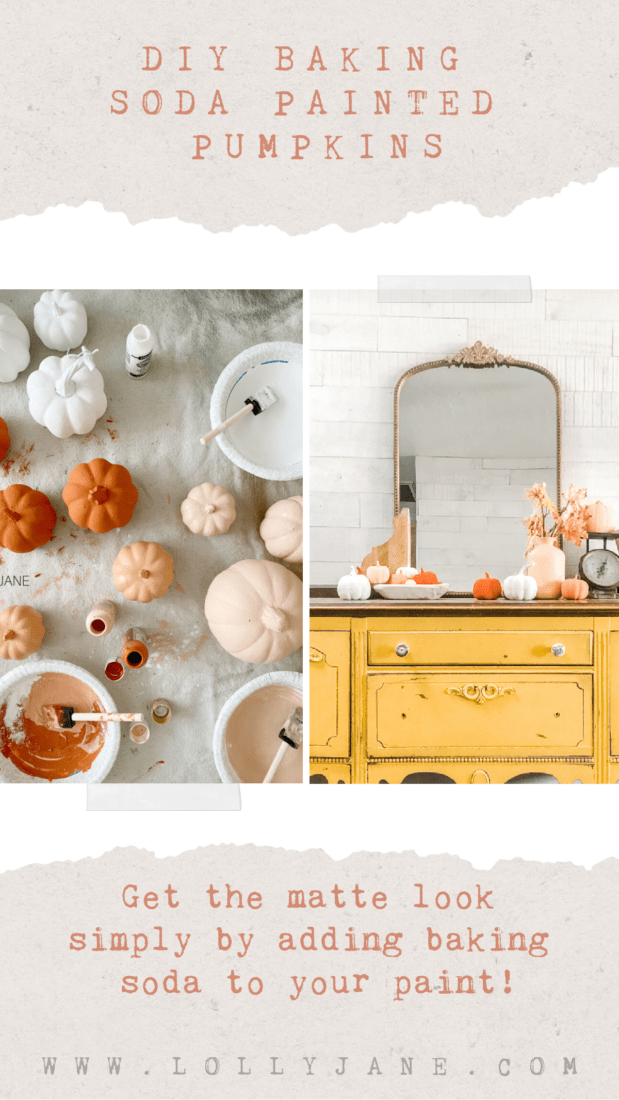 We've love for you to pin our matte pumpkins so your friends and family can get inspired for fall too! xoxo