Decorative Painted Pumpkin Ideas
Decorative Painted Pumpkin Ideas… from shapes to dots and stripes to solids, check out this ultimate collection of painted pumpkins!
Decorative painted pumpkin ideas
I love fall!  Oh wait, I wish I had a good fall! I wish the trees turned colors and my kids could run through the piles of leaves and I could snap pictures of them as they got stuck in their hair.  But it's still over a hundred degrees here and as I decorate for fall, I feel gipped.  I try to teach my kids about the 4 seasons but really, we have hot and not-so-hot here in Arizona, so it's a little tough.  But I despise the snow and cold so we happily stay put, in our valley of the Sun.  And dream about fall but in reality do enjoy wearing short sleeves year round.  Whatever the temperature is in your neck of the woods, you can never have too much seasonal decor.
Decorative painted pumpkin ideas
I love decorating with fake pumpkins, mostly because they would shrivel in 24 hours outdoors here in Phoenix so I don't really have a choice anyway, ha) BUT I do love how many decorative pumpkins are out and about to help me keep up with my plastic decor! 😉
Here are my fave top 33 painted pumpkins, sooo cute!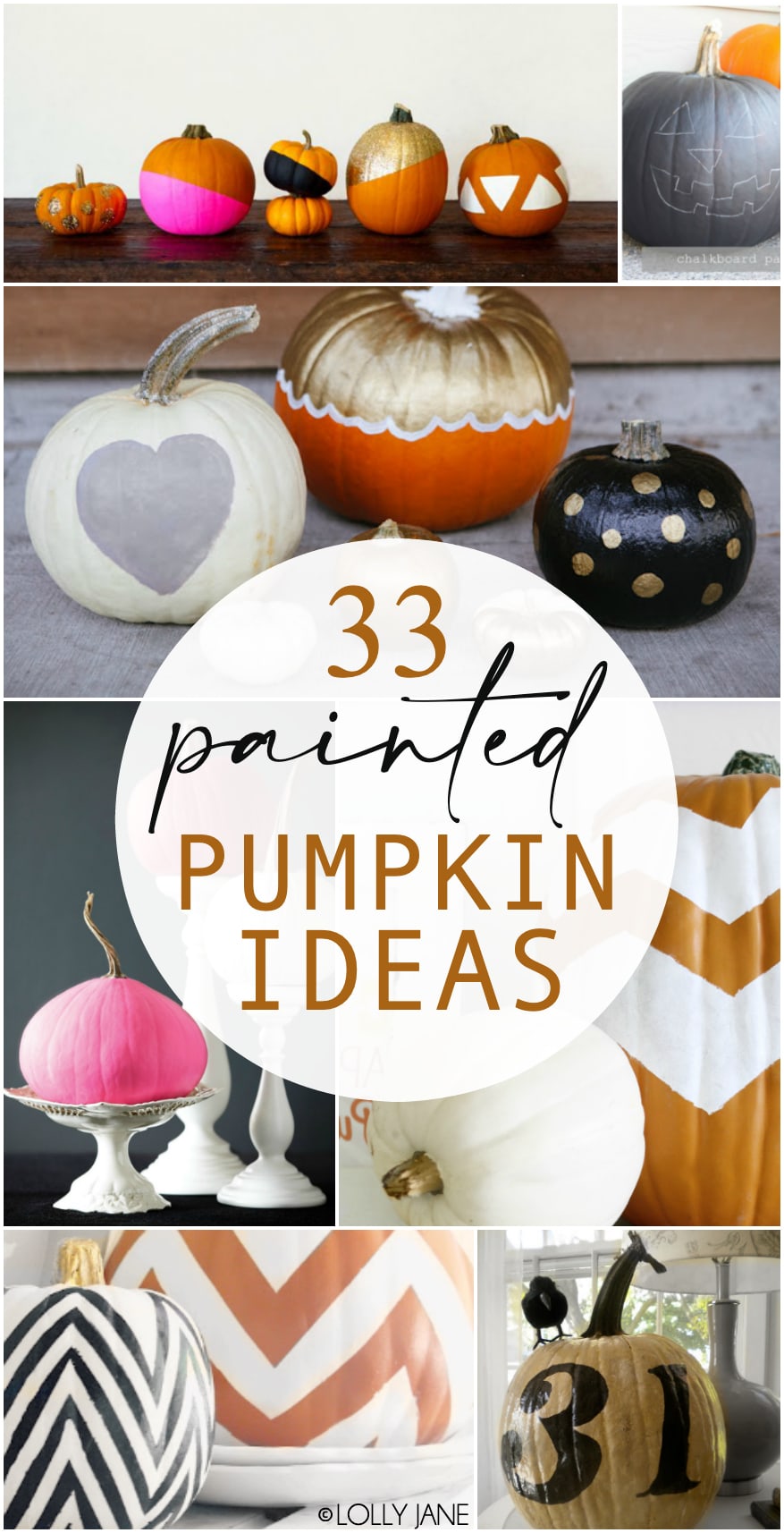 The first three are step by step tutorials here from Lolly Jane. Kristi whipped out her first set of patterned pumpkins years ago and we've just added onto our collection since then.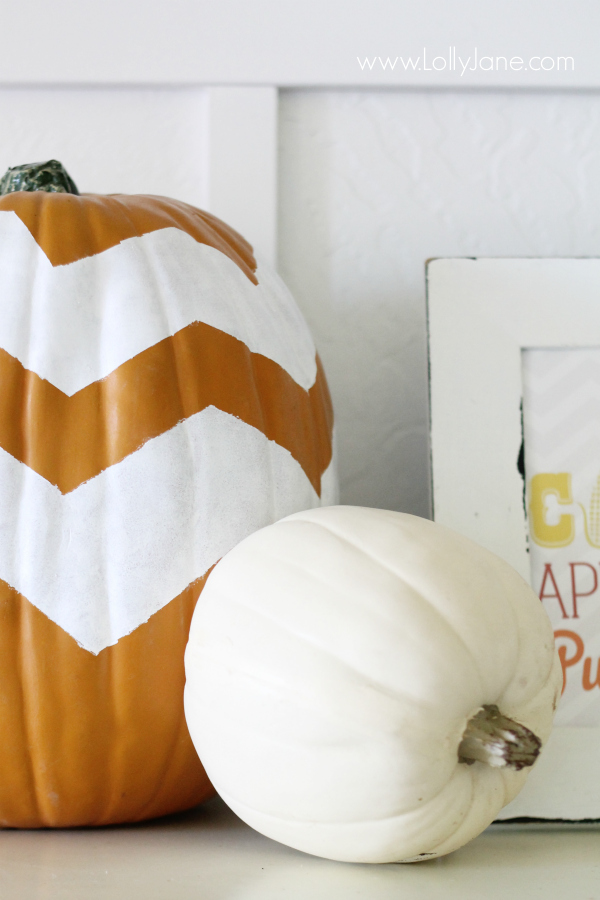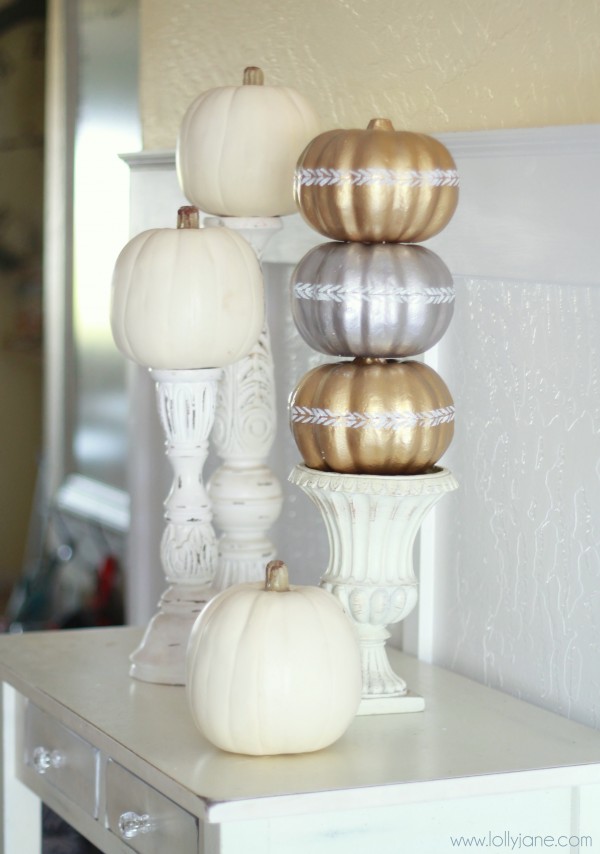 Cue the Confetti
Honeybee Vintage
Lacquer & Linen
Formal Fringe
Ivory Bloom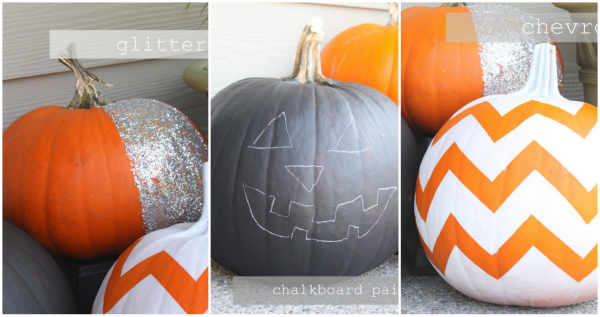 Daisy Mae Belle
A Thoughtful Place
My Sweet Savannah
Makely School for Girls
Want to venture past painting? We've got 30+ DIY/craft pumpkin ideas!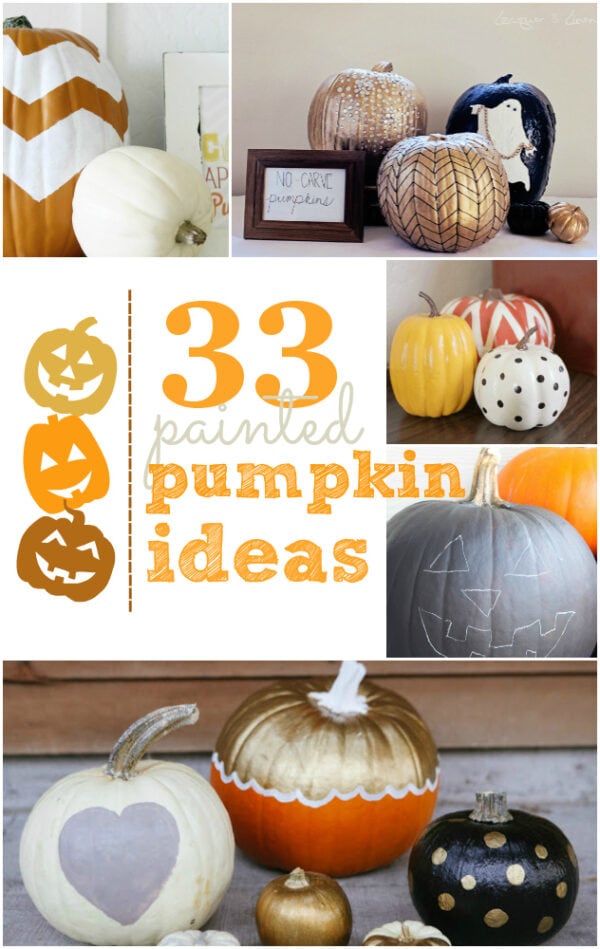 More painted pumpkin ideas
Visit all our our FALL ideas and HALLOWEEN projects as well as our many inspiring roundups like this one!  All the best in one place, what more can you ask for!? Happy painting!!