affordable porch patio decor
Big thanks to Better Homes and Gardens Live Better for sponsoring today's post. We love their decor but as always, our opinions belong to us.
Hey y'all! We're excited to kick off spring with some affordable porch patio decor ideas! It's only February you may say, but it's already in the 80's here in Arizona which means it's spring for us! Here's how we easily transformed our plain back porch into a colorful little getaway.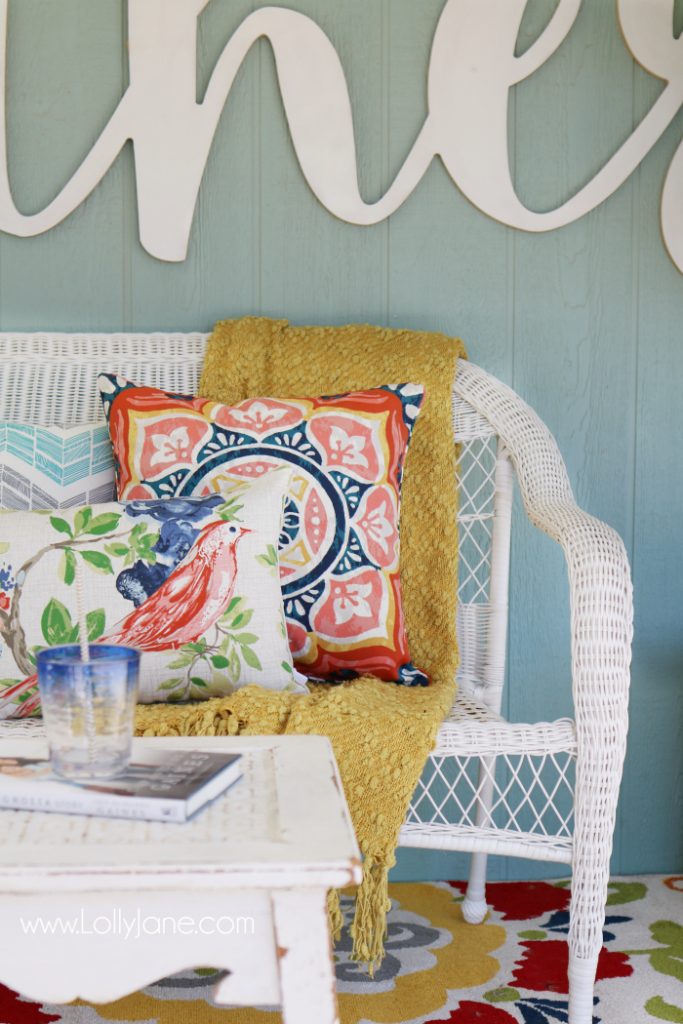 We hosted my husband's squad at my house for Christmas. I was totally freaking out about how bare our 58′ porch looked. I had nothing hung or styled out here so I screwed this giant gather to the wall in a panic, placed the food table under it and called it good. Months later, I'm glad to finally turn it into a warm place to sit and watch my kids on the trampoline and play with the dogs.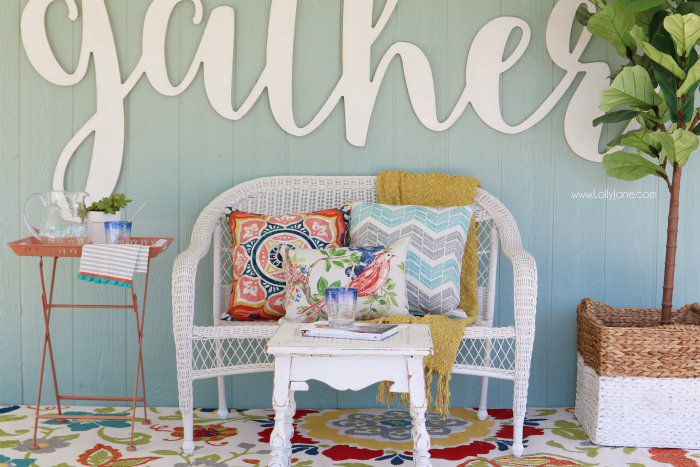 To get started with our little makeover, we ran over to our local Walmart just down the street. This colorful rug in the outdoor section immediately caught our attention. We decided to use it as the base for our design.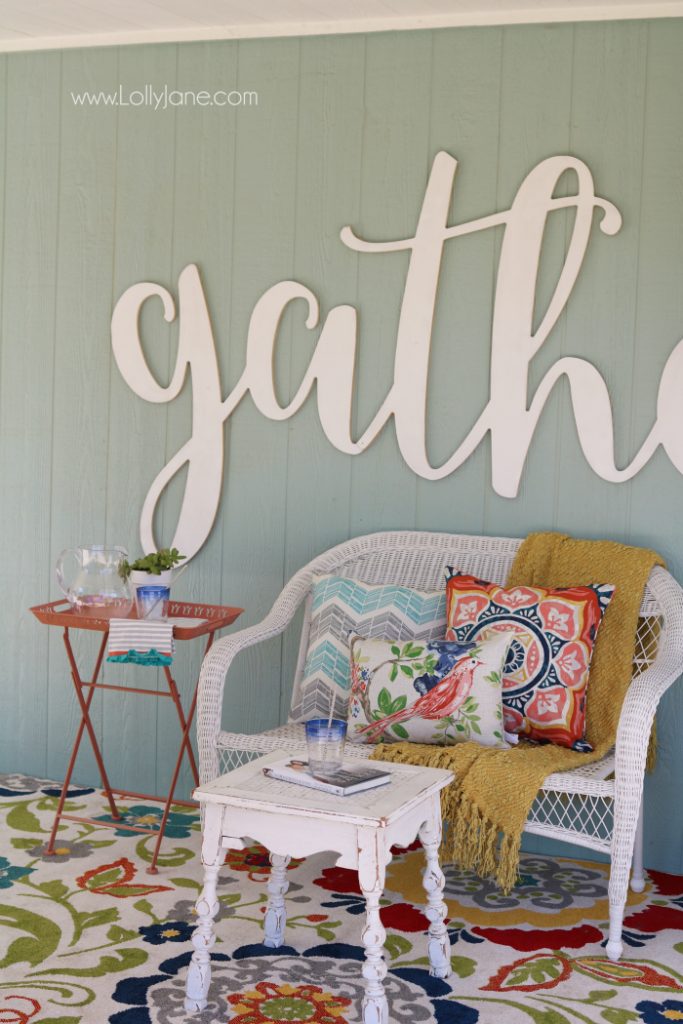 We then spied this cute little wicker loveseat for less than $80! We filled it up with Better Homes and Gardens Live Better line of pillows. They're our kind of colorful and exactly in our price range.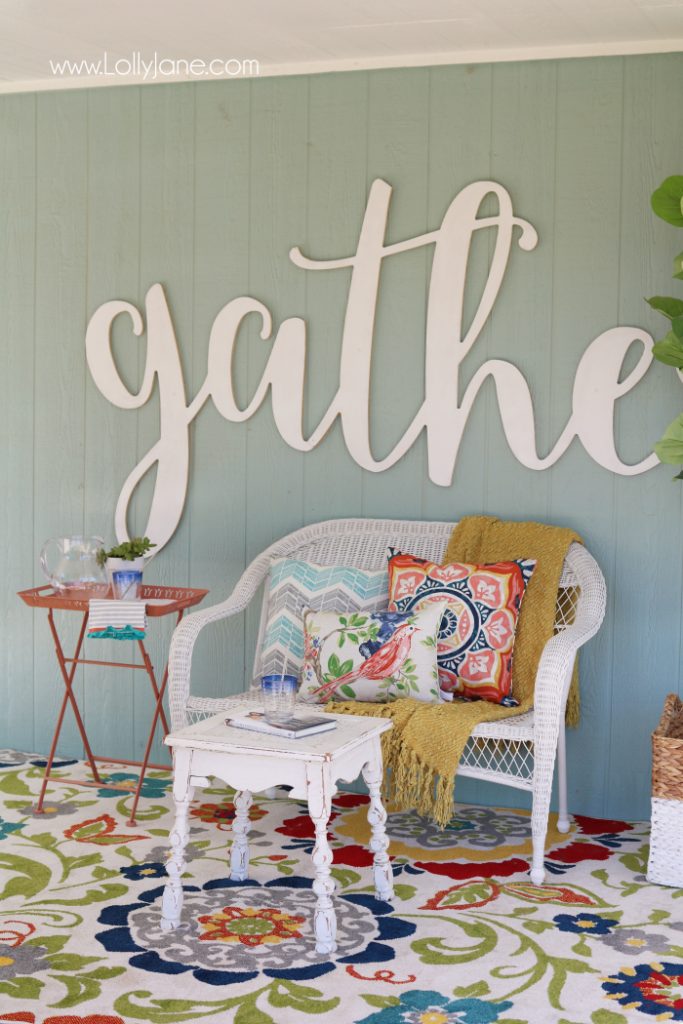 We love pattern mixing. We've always been drawn to floral accents and bold mixes.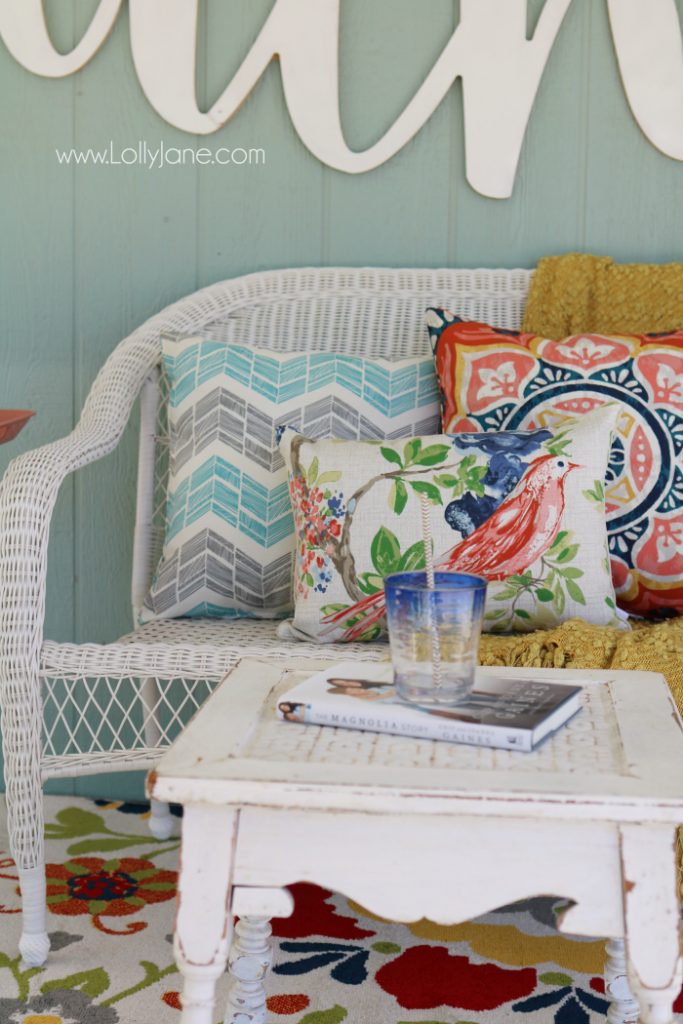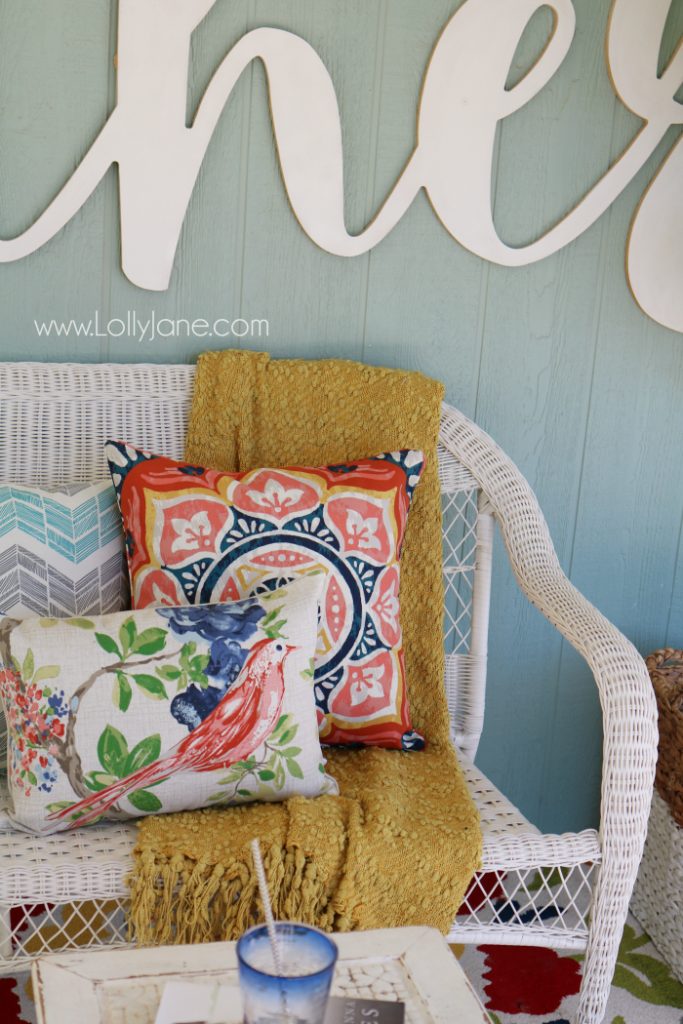 Sidenote: we adore farmhouse decor but also love color. It's kind of a clash but we've always been comfortable in our own little crazy decor world. Have you read Chip and Jo's book? It's super inspiring. I looooove to read and am excited to cozy up on the back porch. Sometimes I'll read in my porch swing out front but neighbors stop and chat so I'll have a little more privacy out here.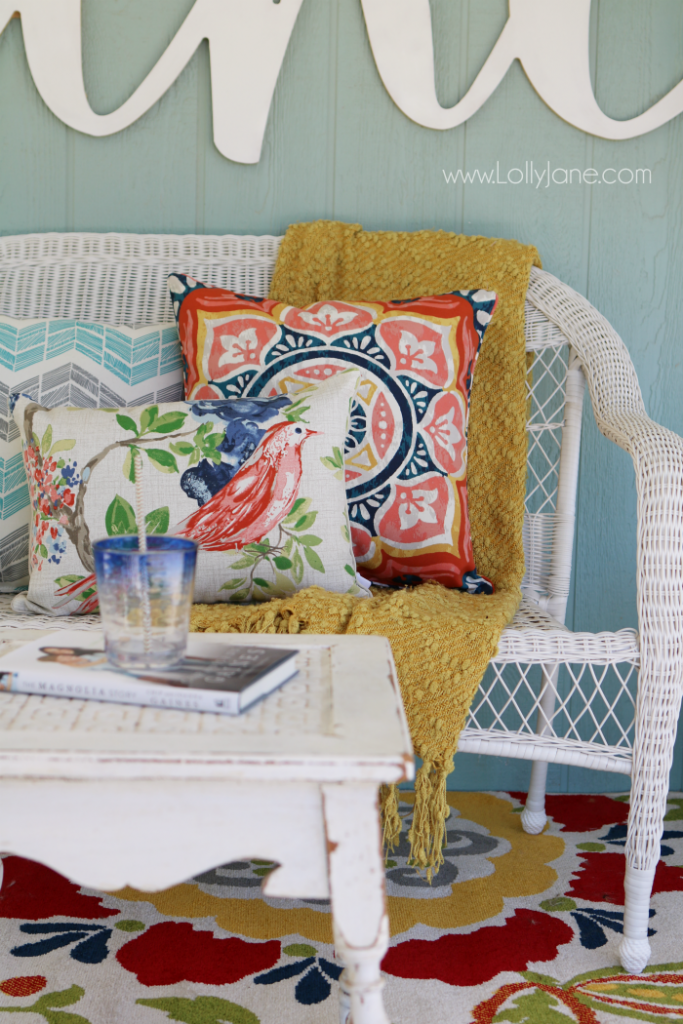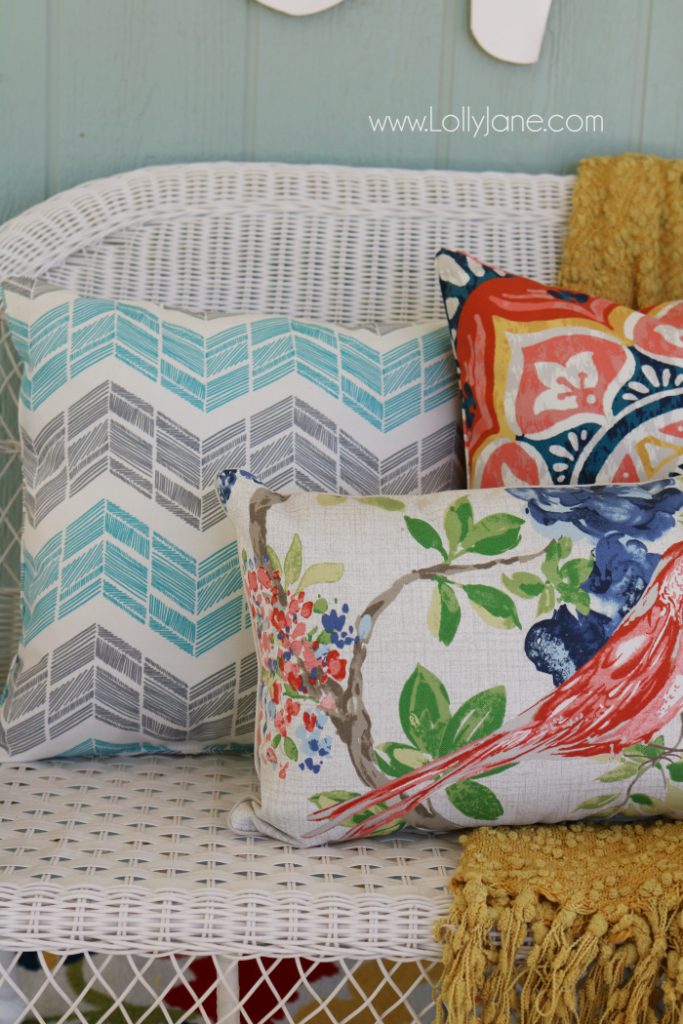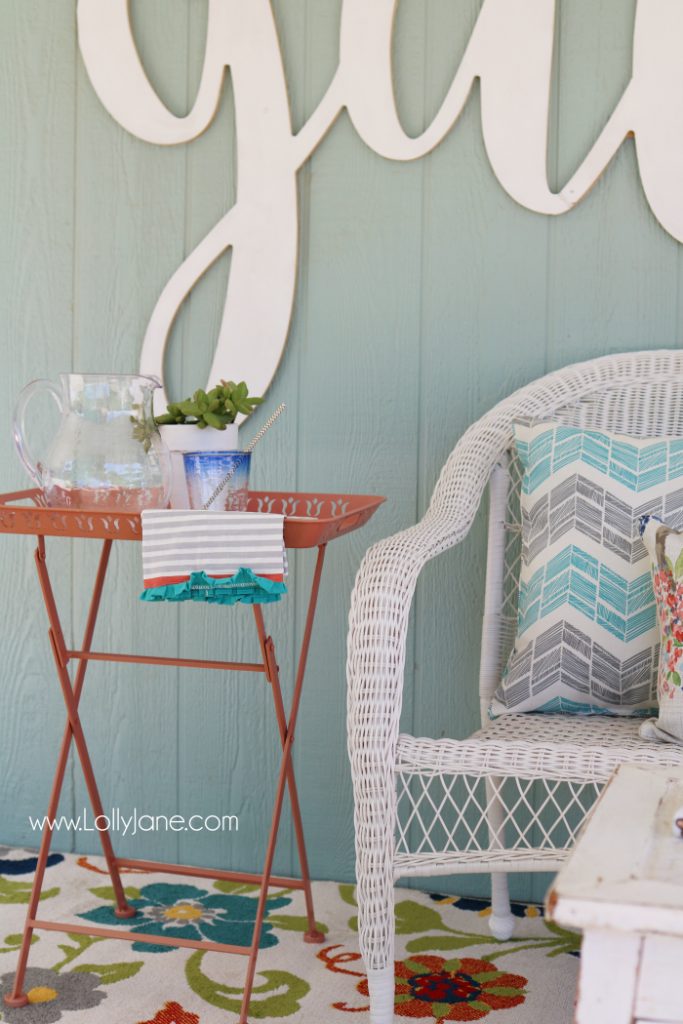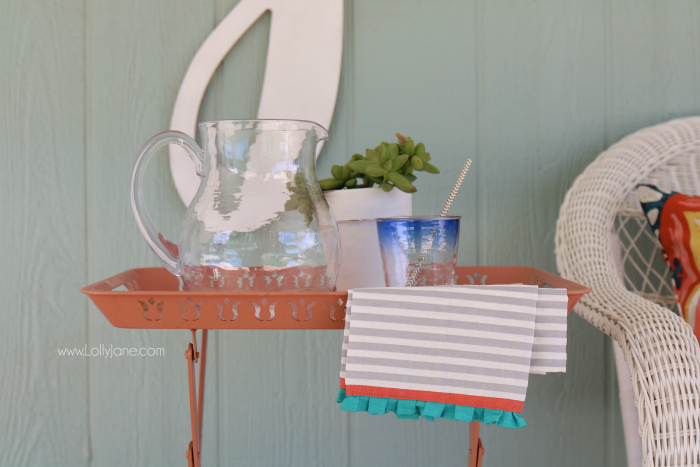 And since I've always got a cold Diet Coke handy, it's nice to have a couple tables to house them. The pitcher, tumblers and kitchen towel were less than $20 for everything! We can't get enough of that darling ruffle on the bottom of the flour sack towel, isn't the pop of color so cute?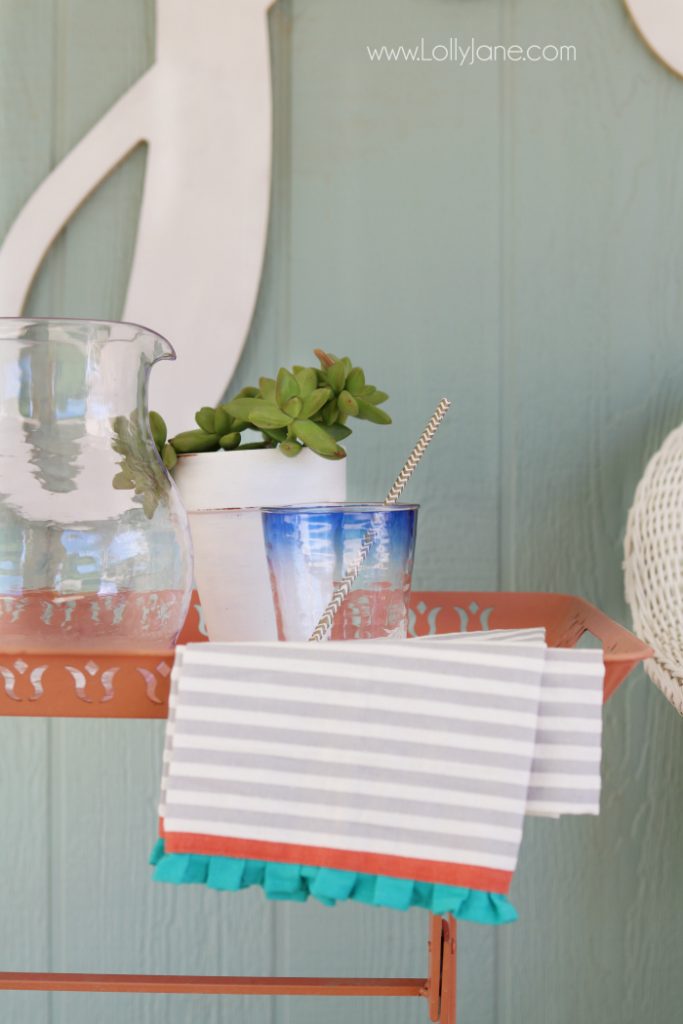 I borrowed items from around my house to complete the look. (All the sources are listed at the bottom of this post.)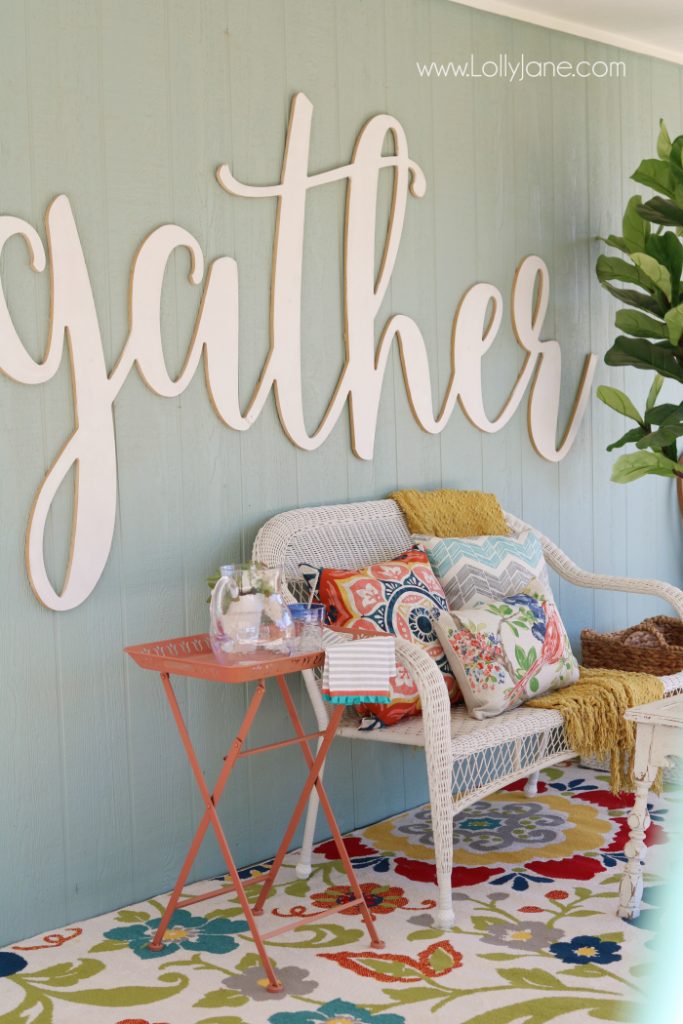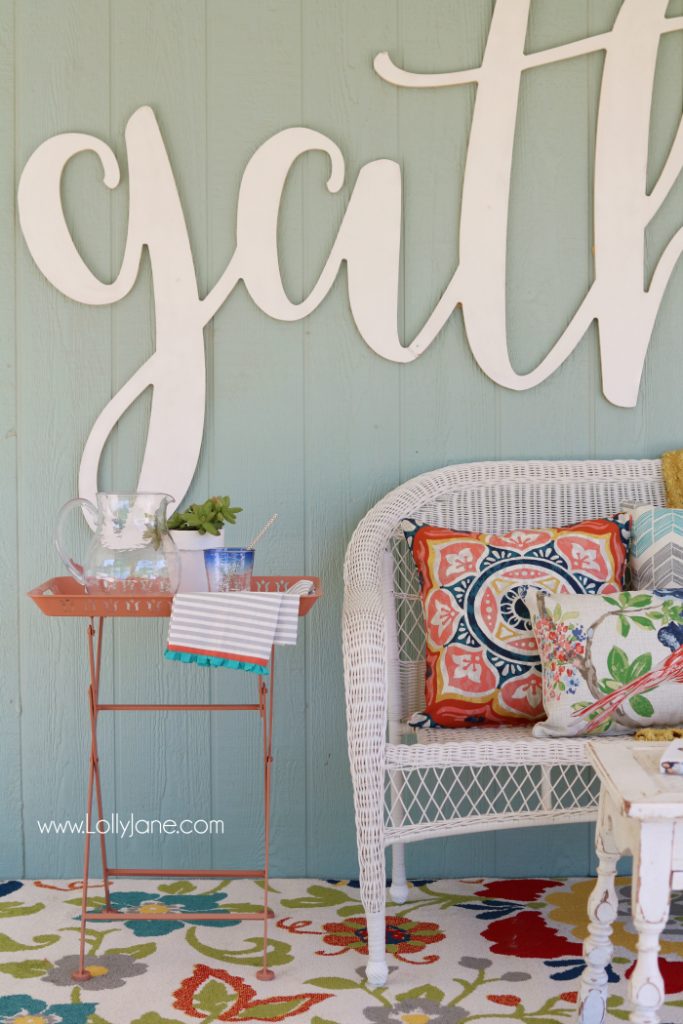 It's official, even the baby and her horsie toy give the seal of approval!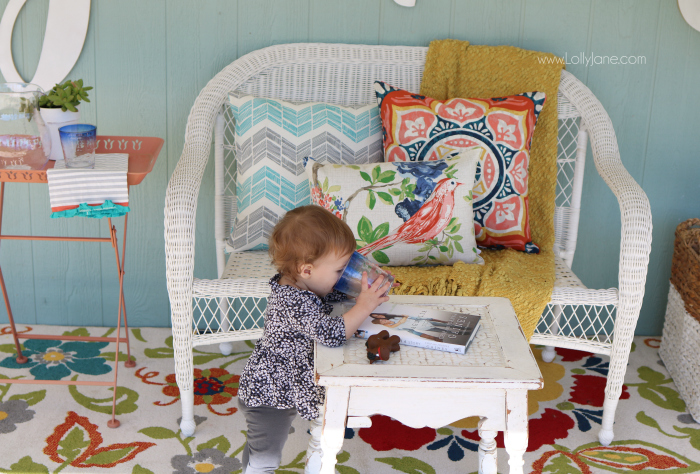 And just for fun, here is a little step-by-step video we made to show you how easy it is to put this look together.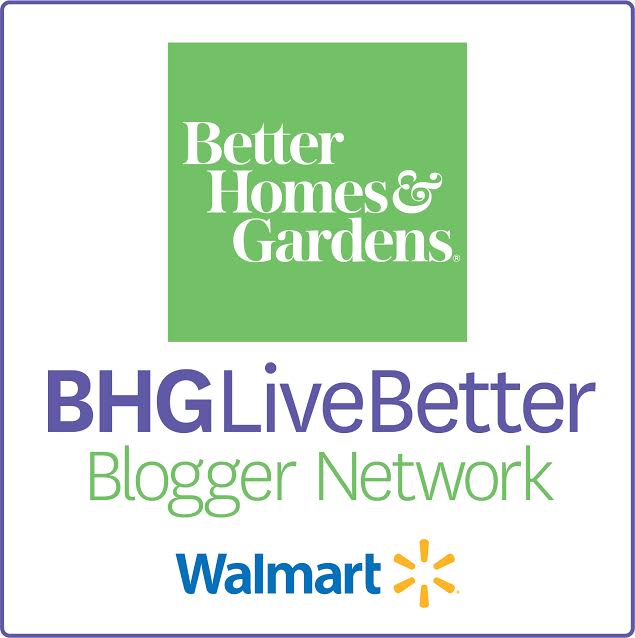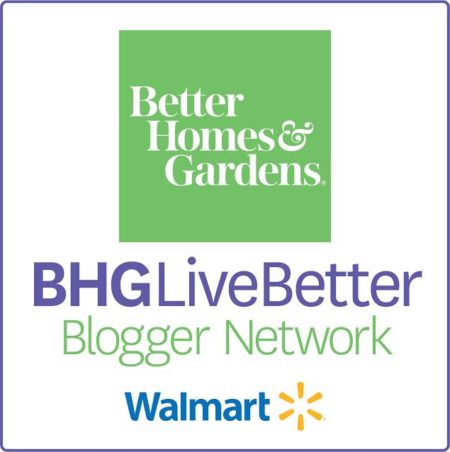 See what else we've created with BHG's Live Better goods on a budget like our Farmhouse Chic Dining Room Shelves,

or our easy Fall Dining Room Tablescape ideas,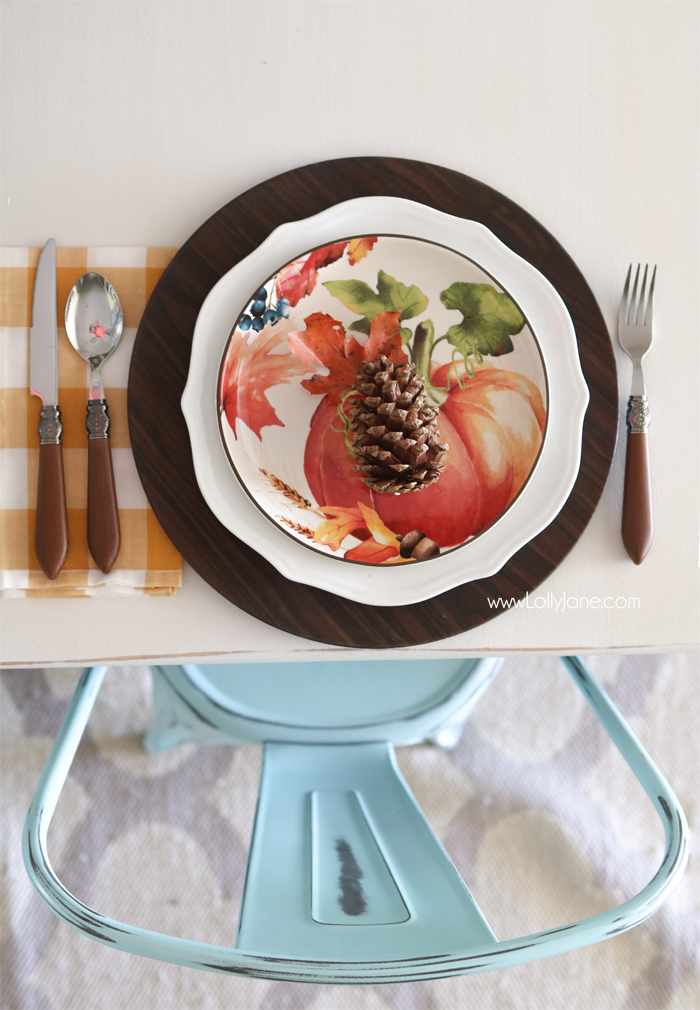 or our Cozy Christmas Master Bedroom Farmhouse Retreat!