This cute post is sponsored by Warner Bros. Pictures, all opinions are our very own.
"Dun nuh nuh nuh dun nuh nuh nuh…. BATMAN!" We are huge DC Comic fans and with 4 boys between us, huge LEGO fans – all of our kids went nuts for The LEGO® Movie and of course, LEGO Batman was hands down everyone's favorite character.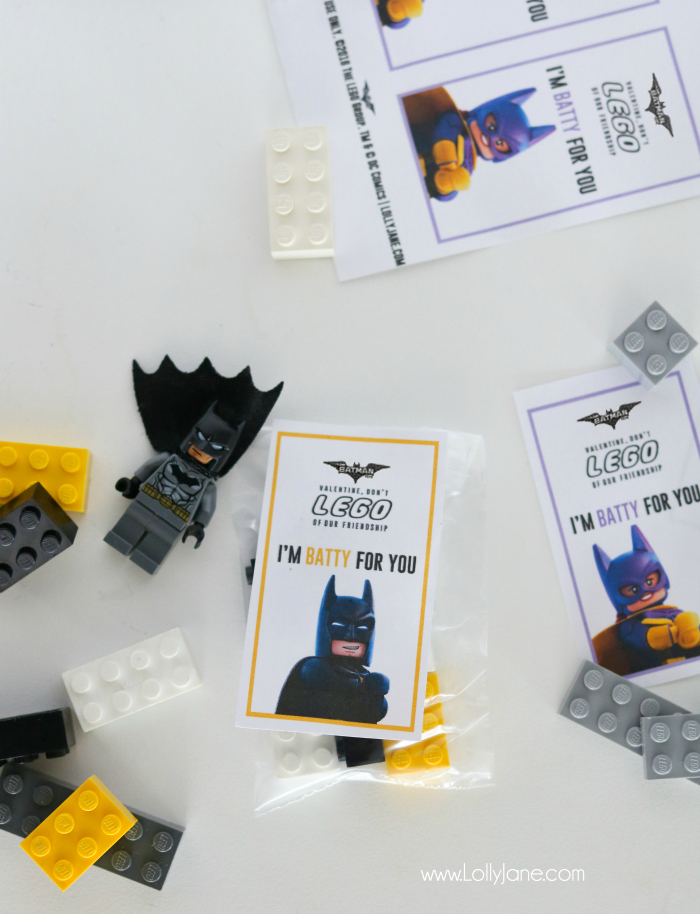 He will be starring in his own big-screen adventure, The LEGO Batman Movie, coming out THIS Friday!
There are big changes brewing in Gotham, and if he wants to save the city from The Joker's hostile takeover, Batman may have to drop the lone vigilante thing, try to work with others and maybe, just maybe, learn to lighten up…. sounds so fun and with Will Arnett coming back as the voice of LEGO Batman, we know it will be as equally entertaining as The LEGO® Movie! Family date night, here we come!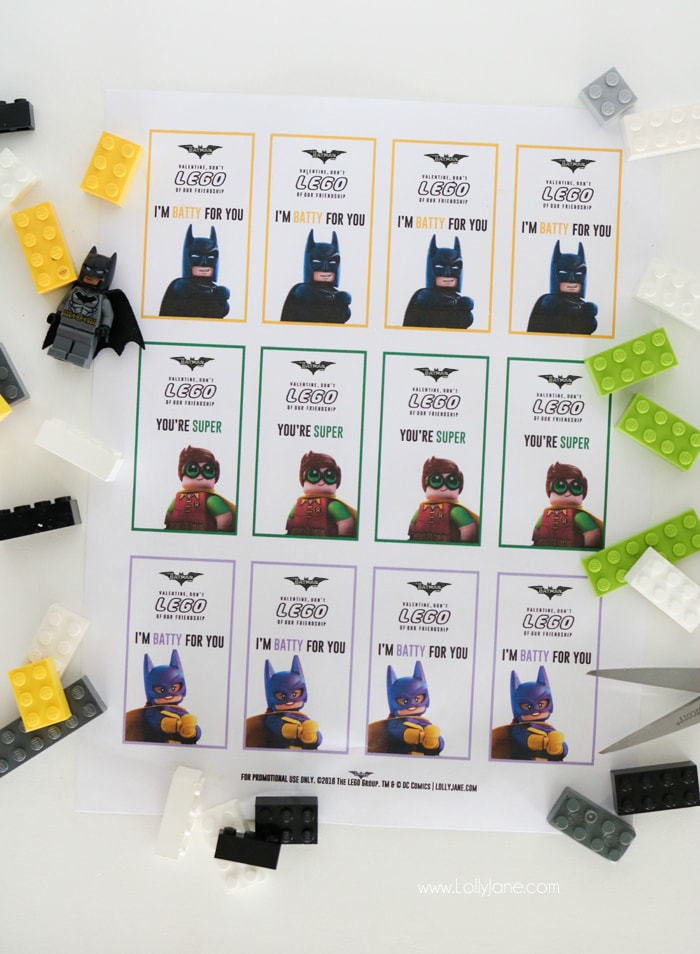 In the meantime, our boys are making their Valentine's Day boxes for their school parties and to go along with their excitement of the new film coming to theaters, we whipped up these free printable Valentines to pair with a handful of LEGO's… can one ever have too many? All 4 of our boys say NO. 😉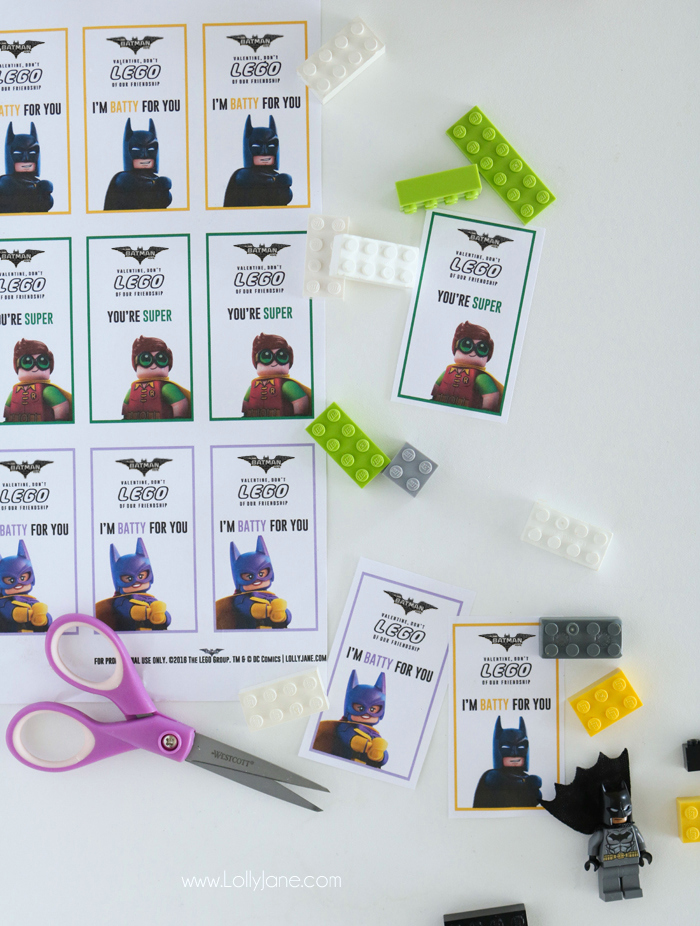 To make these cuties just print then cut out the individual Valentines. Have your child write across the front or back then staple to a baggie of LEGO's. We love this candy-free version of Valentine's of course, too. Mom win!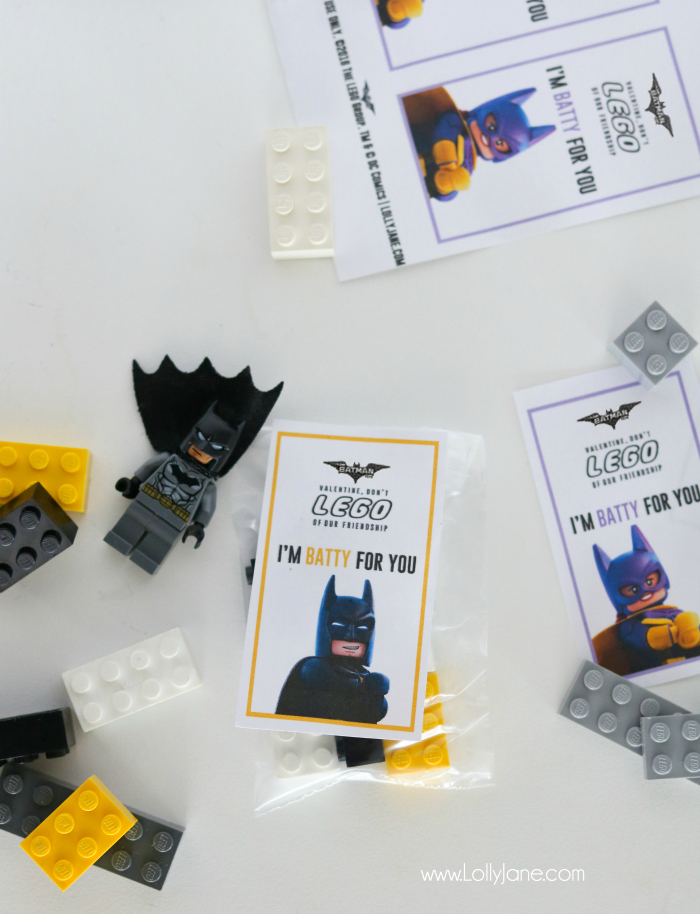 Click HERE to download these free LEGO BATMAN Valentines!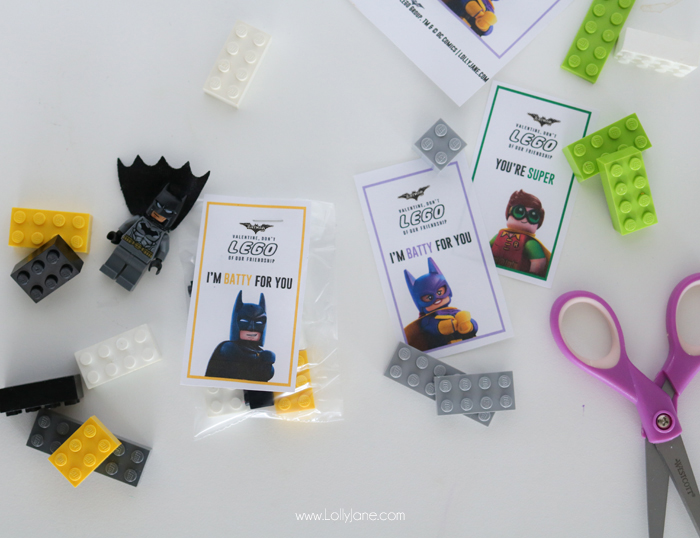 Before you head out to theaters this weekend, watch The LEGO Batman Movie trailer below:


Check out more Valentines like our MINECRAFT Valentines,

our Pirate Booty Valentines,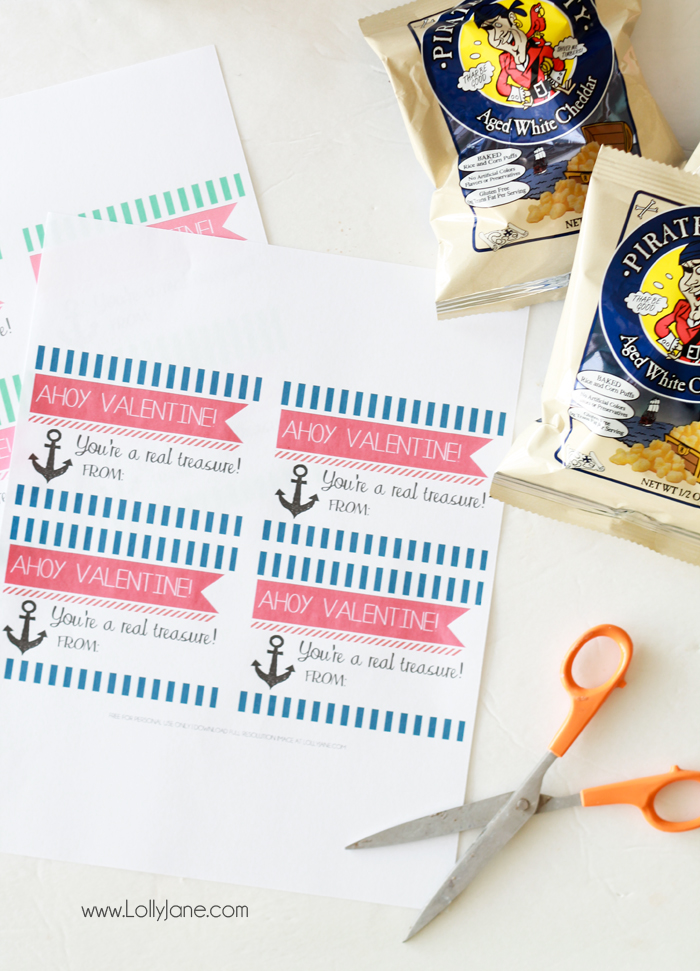 and our roundup of 25 awesome non-candy Valentines!