Master Bedroom Refresh, hello yellow!
Do you switch out your linens seasonally? One of my close friends does this and I always thought she was bonkers, who can afford to swap every bed set out when the weather changes?? And she even has four seasons, here in AZ we only have two. And that second one isn't much different than the first, lol! Well now that I've refreshed my bedroom for summer…I totally get it!! My room feels happy and matches the bright sun outside. I love it! And all I did was swap some linens around…totally loving my master bedroom refresh, hello yellow!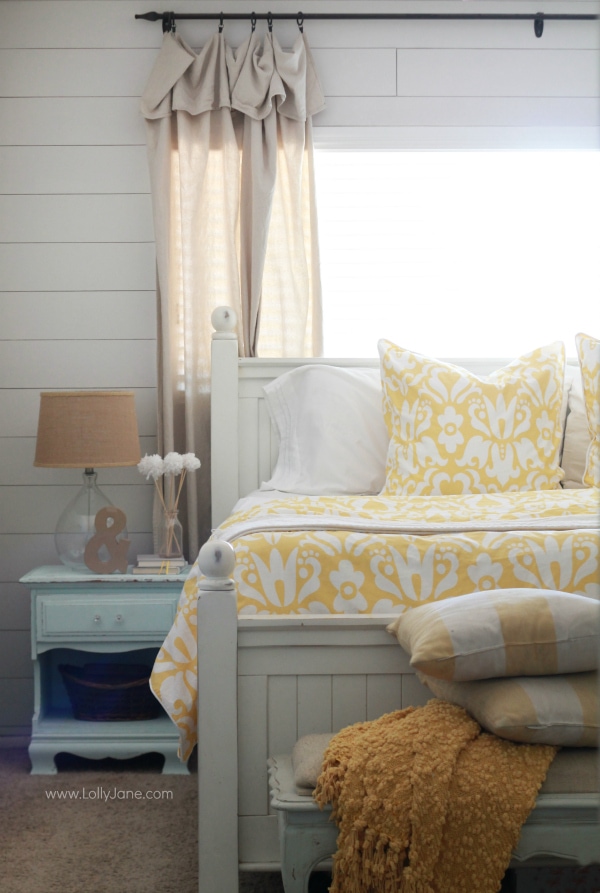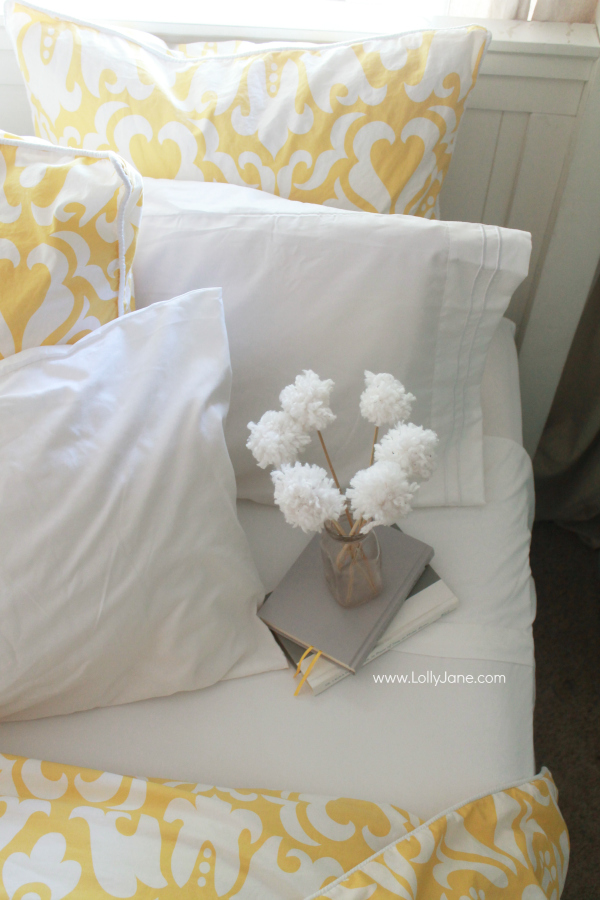 Crane & Canopy supplied this gorgeous duvet, Montgomery Yellow. I love it. I chose Euro shams in place of standards and couldn't be happier. I feel like I'm in a hotel! I love the quality of C&C…seriously. My last duvet was from a big chain and didn't last more than a year, and it was a pricey set! Irritating.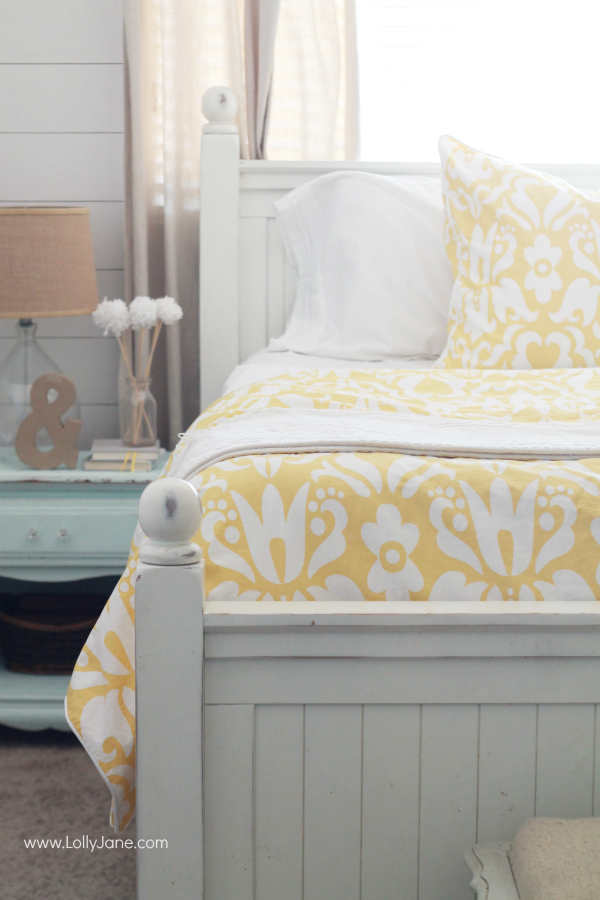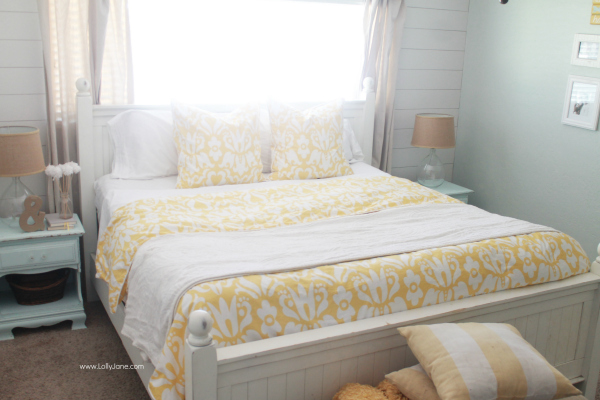 The piping makes all the difference, adore it. And the material is so soft and really well stitched. Kudos.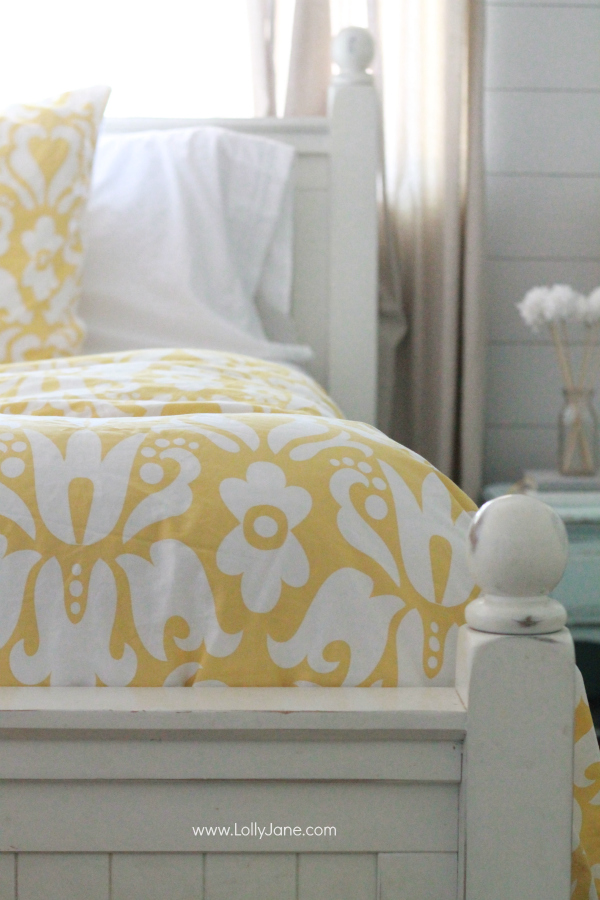 One of the things I love about the duvet is the zipper closing. My last duvet had buttons that were constantly popping off in the wash. The zipper was a happy surprise and my hubby even said, "Did you take a pic of that?-be sure to include it" lol…yes, we love that little feature!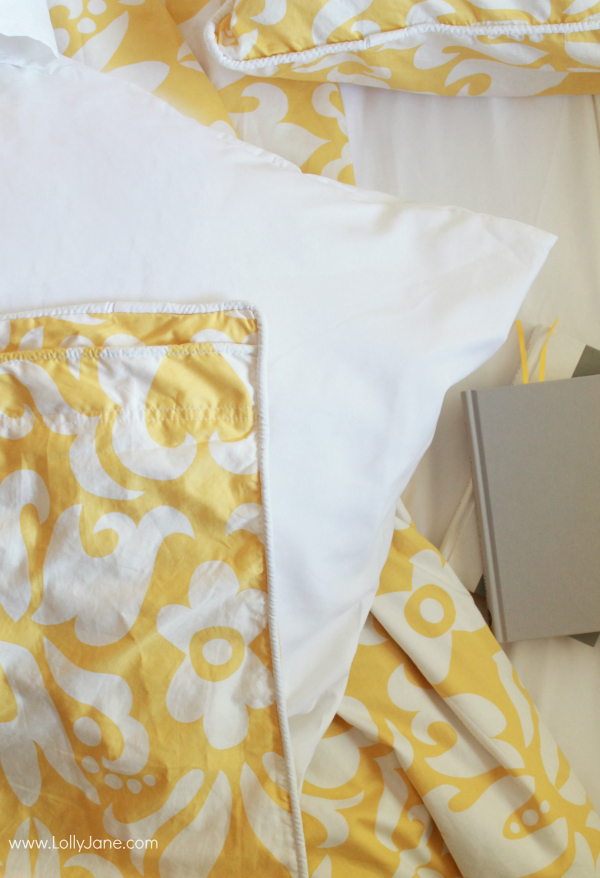 Now if only I could get breakfast in bed once in awhile….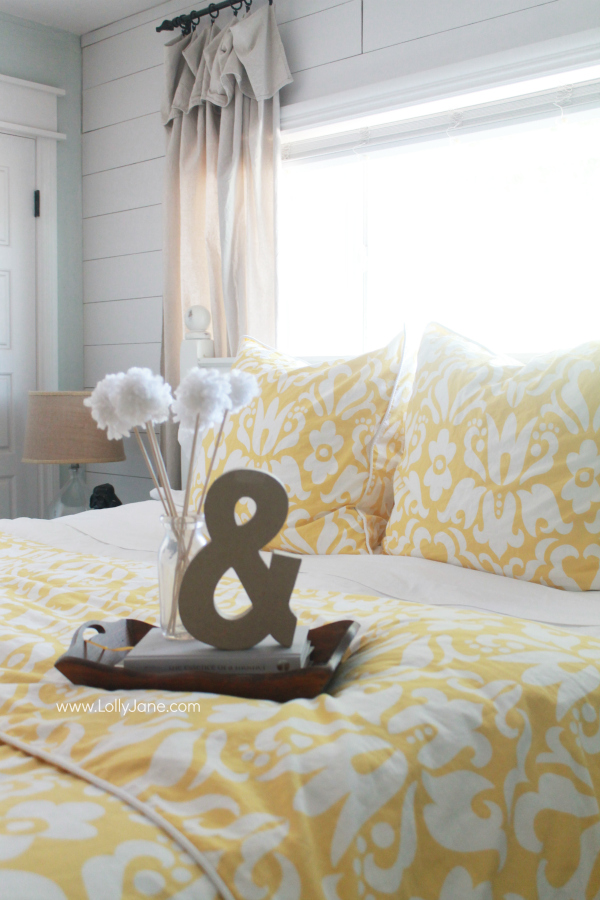 If you like this master bedroom, take a peek at my coastal master version too, what a difference linens make, right?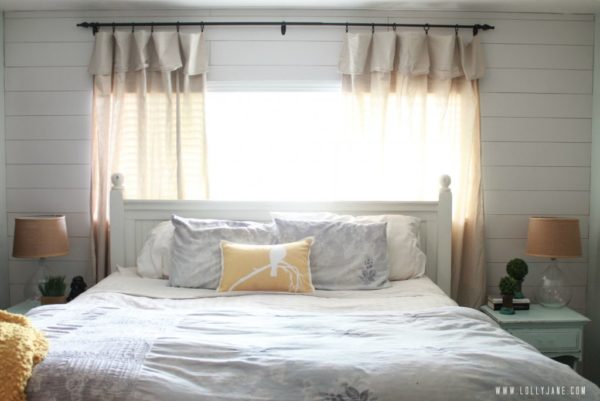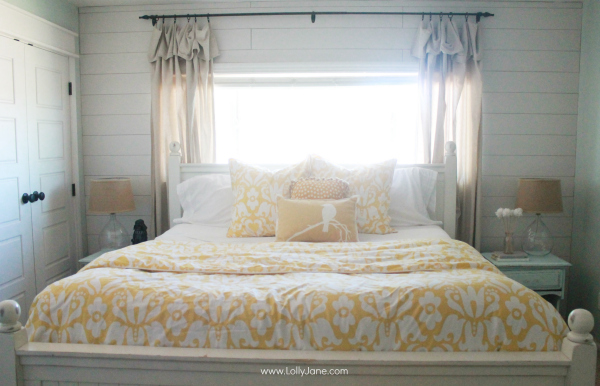 Be sure to see how we decorated our main wall in our master, it's all about US with our yearly couple gallery wall!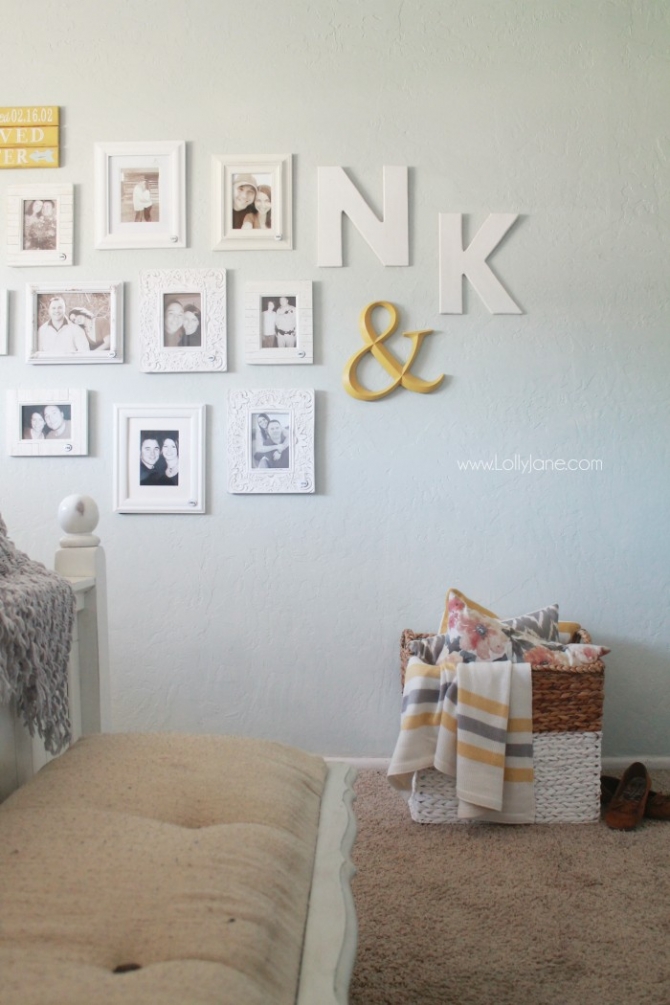 If yellow isn't your color, check out more refreshing master bedroom ideas via Crane and Canopy: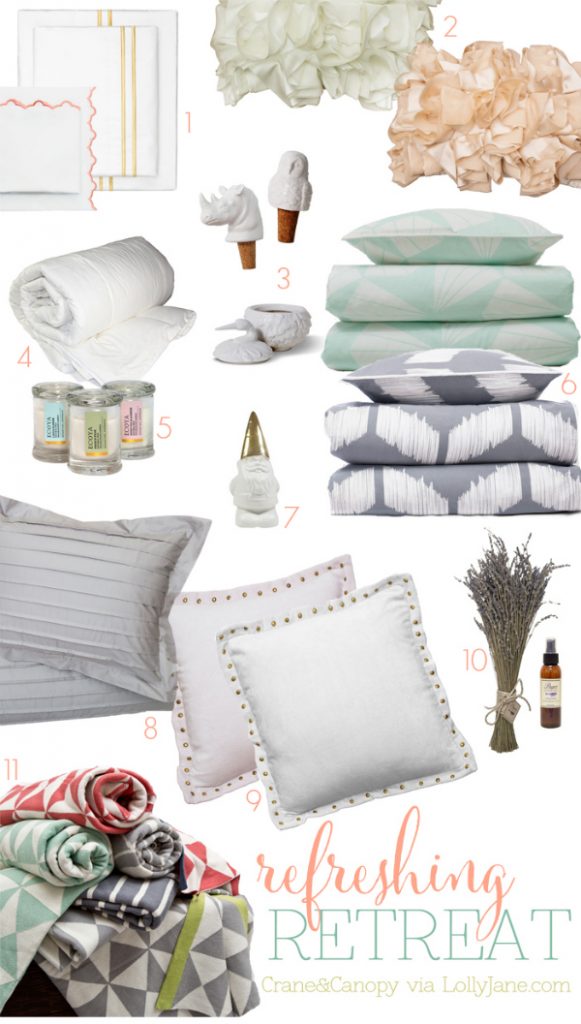 Our friend Heidi from Honeybear Lane just shared gorgeous pics of her new white ruched duvet if that's more your style! Also visit all of our room makeovers like our always changing family room gallery wall,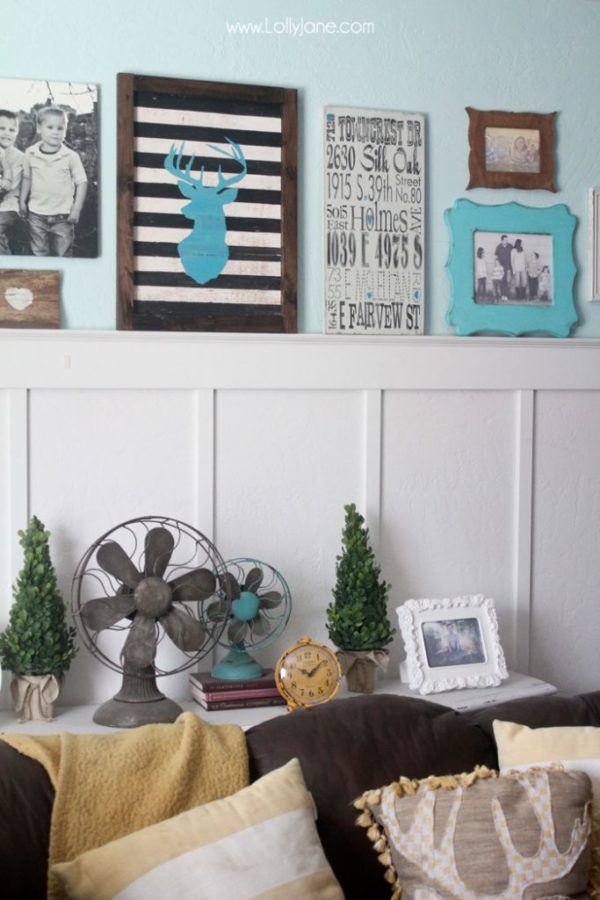 and our fun and eclectic craft room series.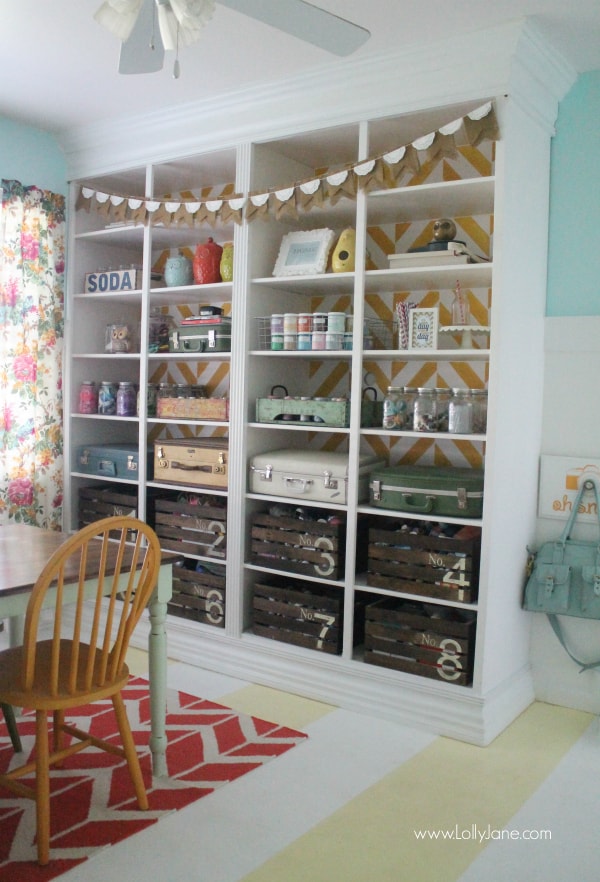 Big thanks to Crane & Canopy for the fresh linens. Keep up with them on Facebook | Twitter | Instagram