tip to hang curtains without using a rod
Spring has sprung for the country (though summer is nearly here with our warm Arizona temps 😉 and the flowers in bloom are proof!  With Mother's Day being this weekend, we wanted to talk about our pretty floral curatins. Hope you love my easy tip to hang curtains without using a rod.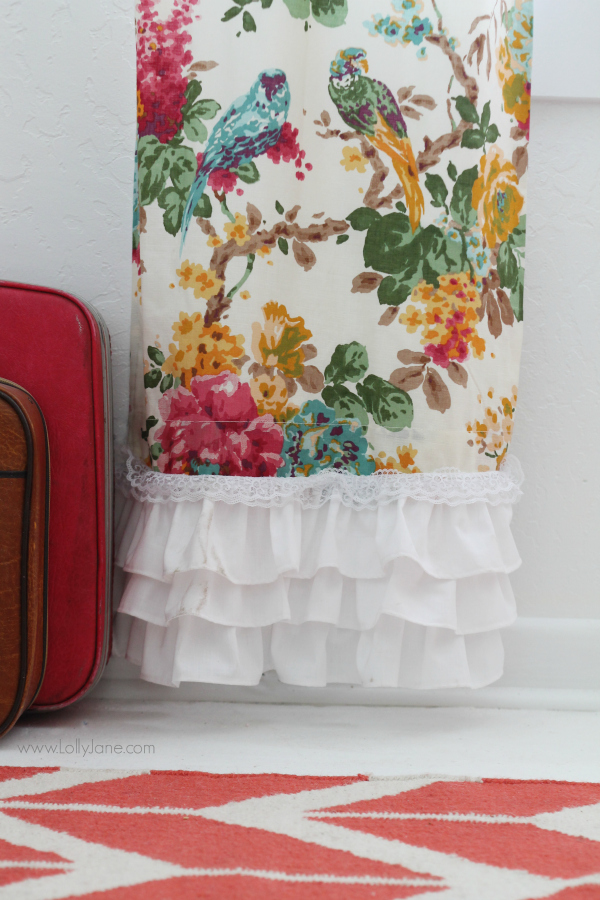 You've all seen our fun craft room, right?  The one that's being featured in Creative Spaces magazine this summer, the one that people went crazy for the herringbone bookcase, the one where Kristi got the nerve to rip out carpet and paint the concrete in a 3 day time frame…yah, that craft room!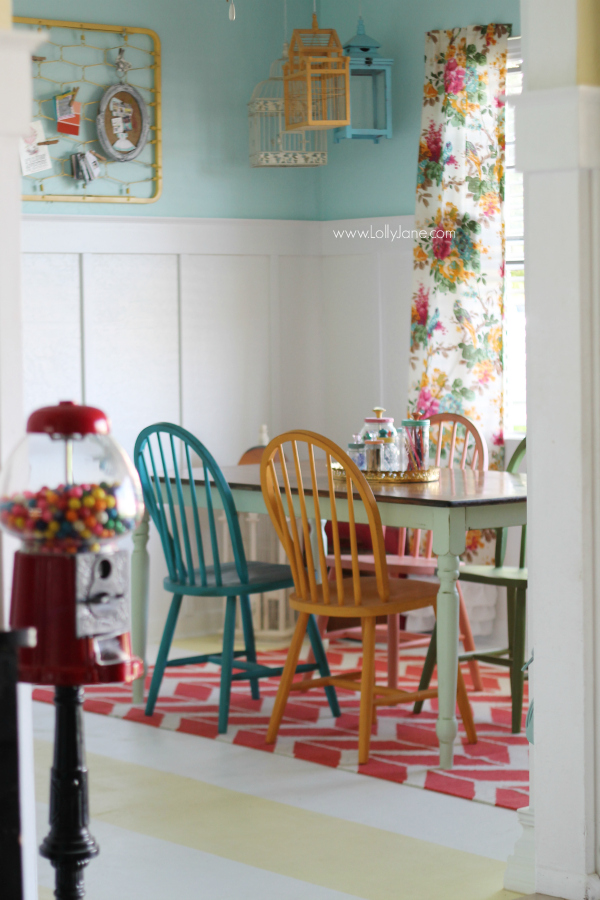 Well we are here to show you how easy it is to hang curtains WITHOUT a rod!  If you don't need curtains that actually open and close and want them for the pretty factor, our tip will solve your problem of the wasted bar across your window.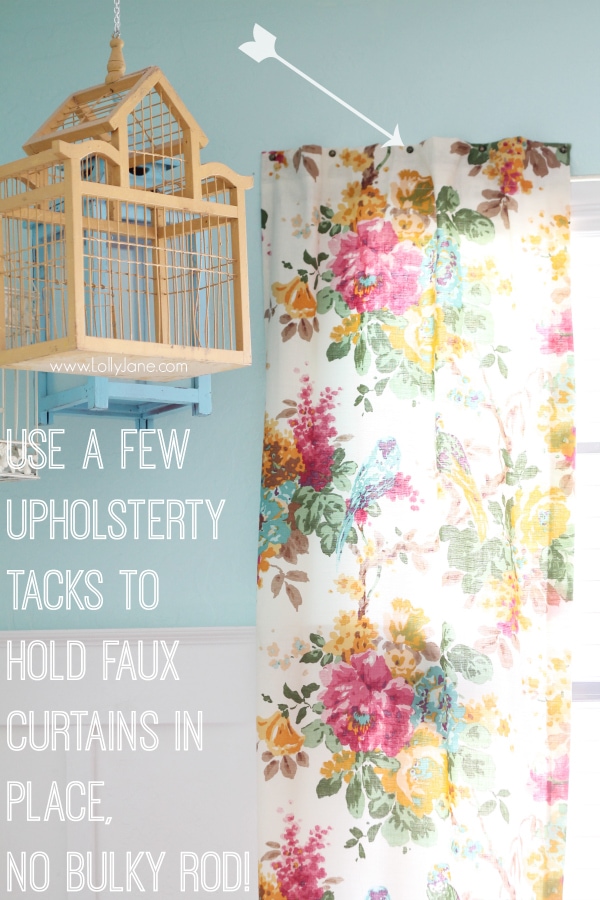 Pick up some coordinating upholstery tacks at JoAnn's, Home Depot, etc.  Start by pushing one tack in the corner of your curtain to secure it in place, pull up a little to create a pleat, about four inches apart, and push second tack into place.  Repeat until you're to the opposite end.  Why upholstery tacks?  Because windows have strong reinforcements surrounding them and you'll need strong tacks to push through.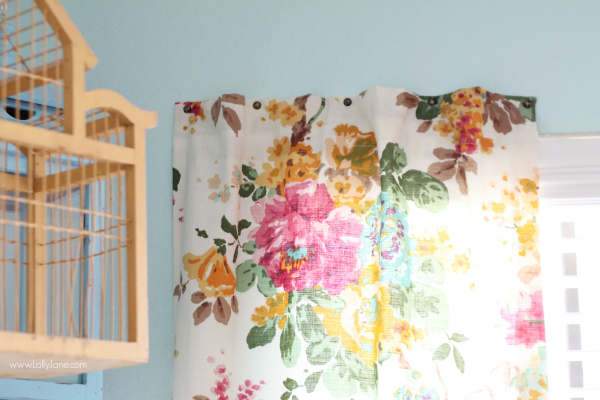 That's all there is to it!!  So easy, right?  I love the look and am happy I didn't have to spend excess money on a bulky rod (: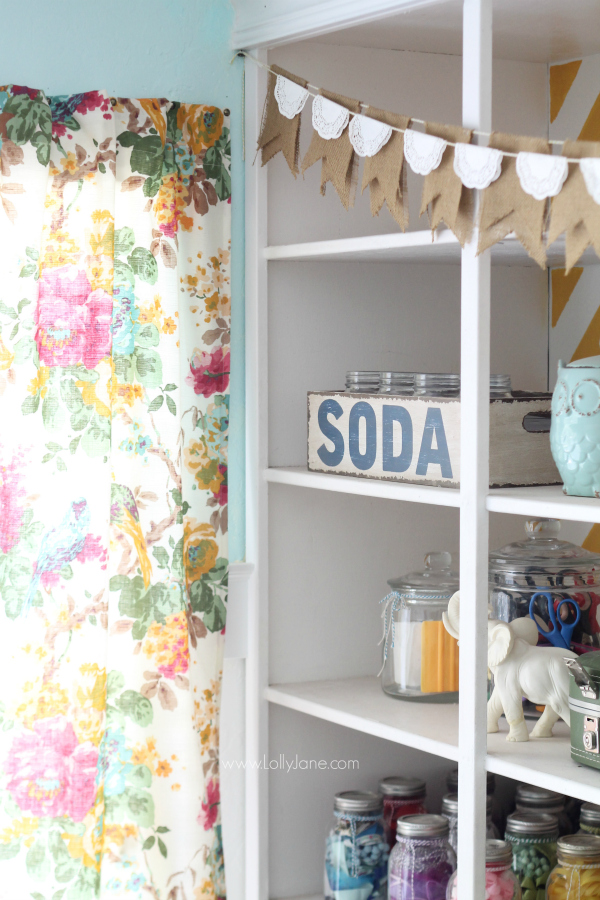 Just have to give a shout out to Haley, her curtains inspired mine!  I had my amazing seamstress sister, Katie from Sew Dew it, follow what she did: Take 1 curtain panel, surge it in half, add 3 ruffles of white and top with a pretty lace ribbon. CURTAIN SOURCE: They're from World Market.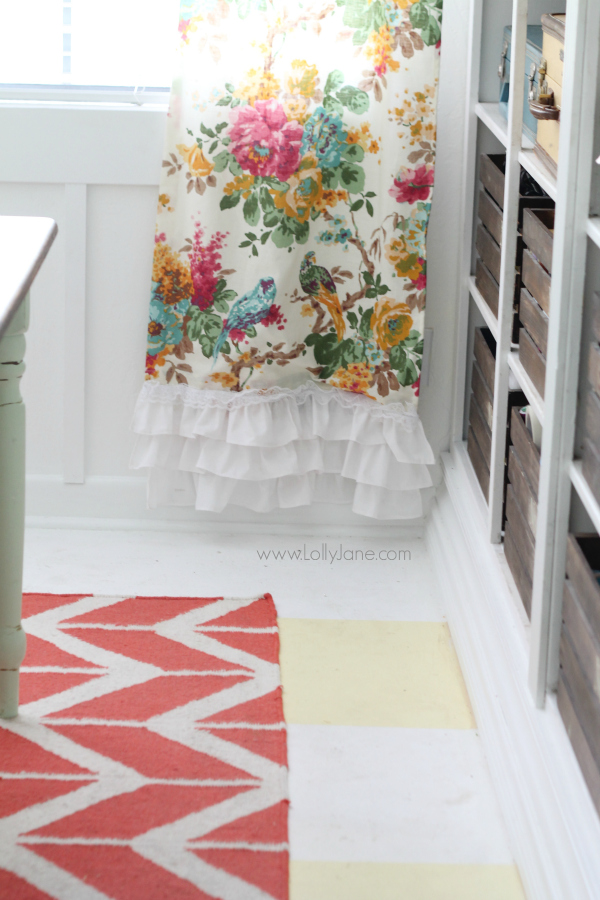 I'm so in love with those silly curtains, love the birds peeking through.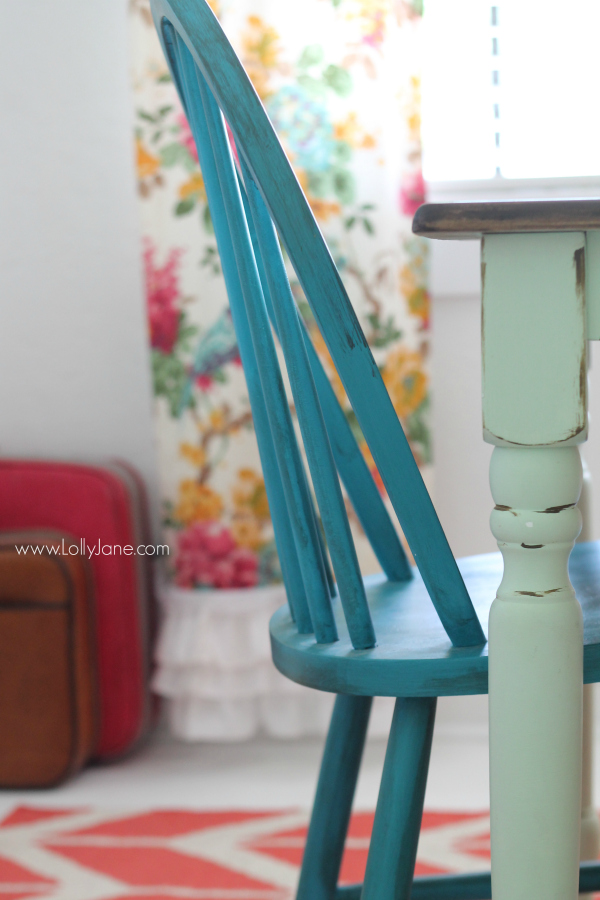 Check out all of our tips + tricks, and also our home decor ideas like our mason jar succulents,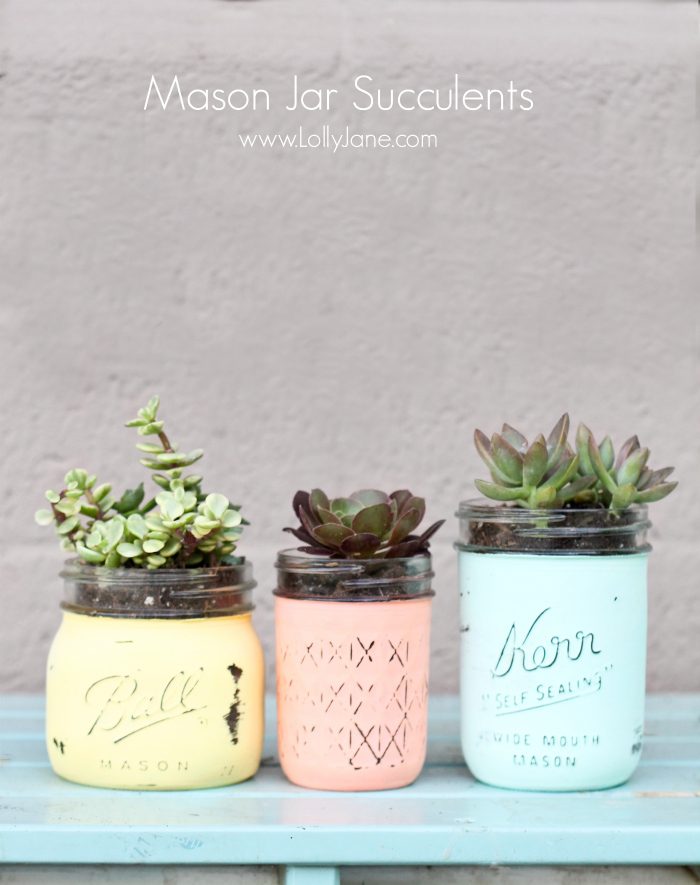 and our Home is Where the Heart is pallet art,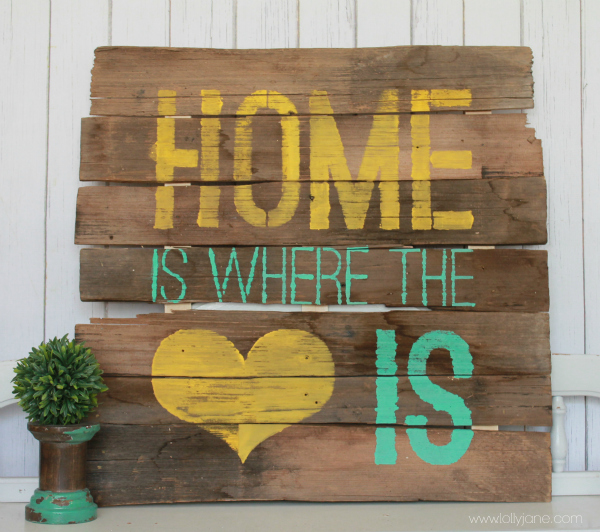 and my fun Painted Gray Floral Paper Backed Hutch too <3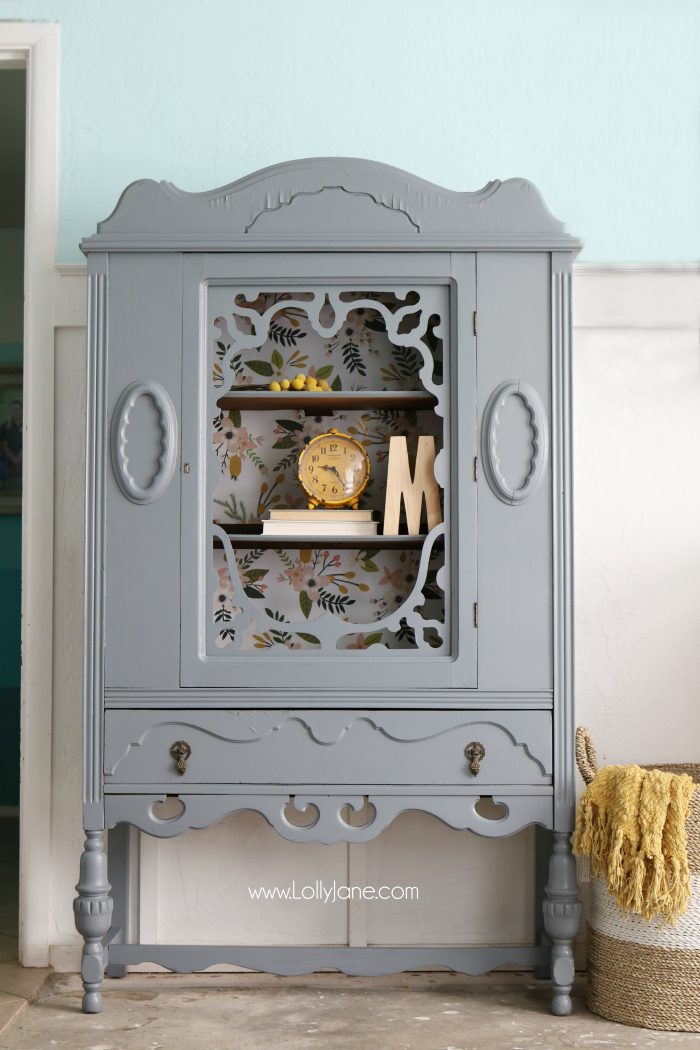 Need more floral in your life??  We created a roundup of 19 floral home decor ideas that will float your boat!