Can you believe Halloween is over!? All that fun we've had since August prepping for it and it's gone gone gone. We had a great night at our older sissy's house, trick-or-treating then partying block style. Now that it's a new month, we're ready for fall and Thanksgiving decor! We made an easy fall paper bunting that we originally shared here, a basic bunting that you can embellish later on (hint: we've already altered it, lol,…tutorial coming soon). If you're a scrapbook paper hoarder like us, chances are you have everything on hand. And if you don't have quick access, you can easily make this cute banner for under $5. Cute home decor or a quick gift idea, think of the color possibilities!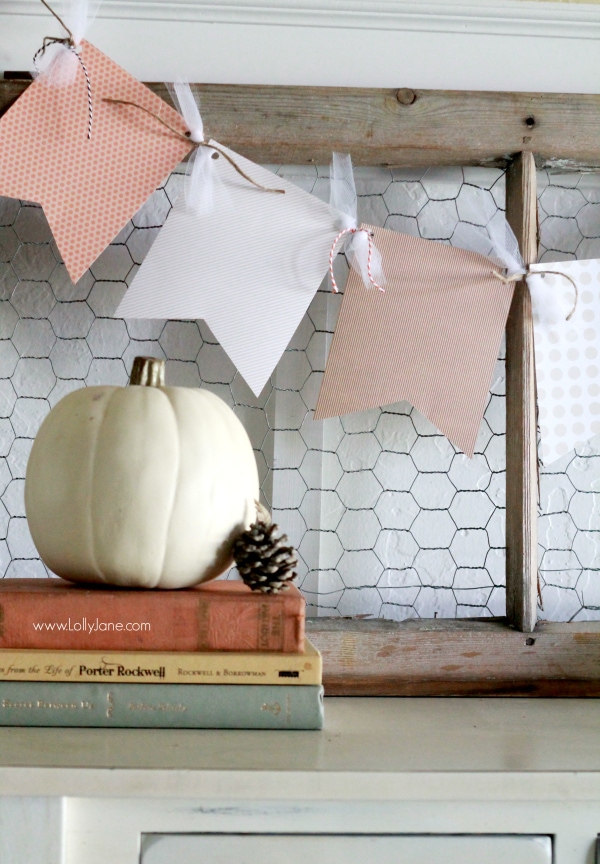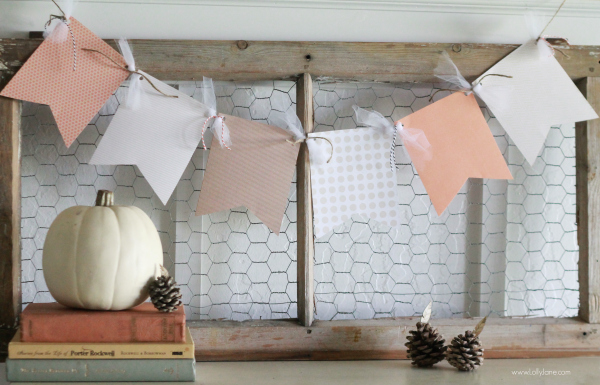 Supplies:
Coordinating Scrapbook Paper (we used 6″ x 6″ paper pack)
Scissors
Tulle
Bakers Twiner (any ribbon will suffice)
Twine
Directions:
Cut paper into 4″ x 6″ rectangles, cut triangle 2″ up in center to create a bunting shape.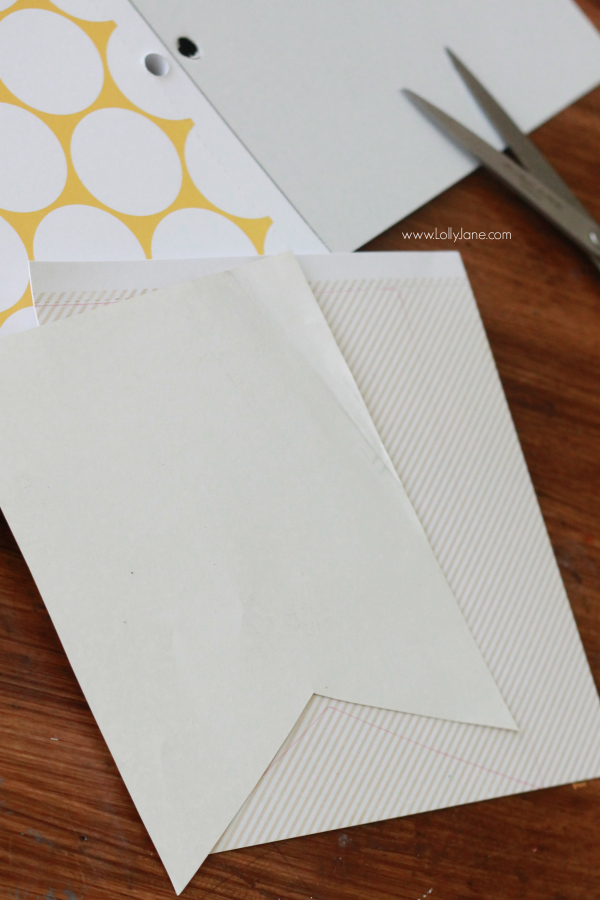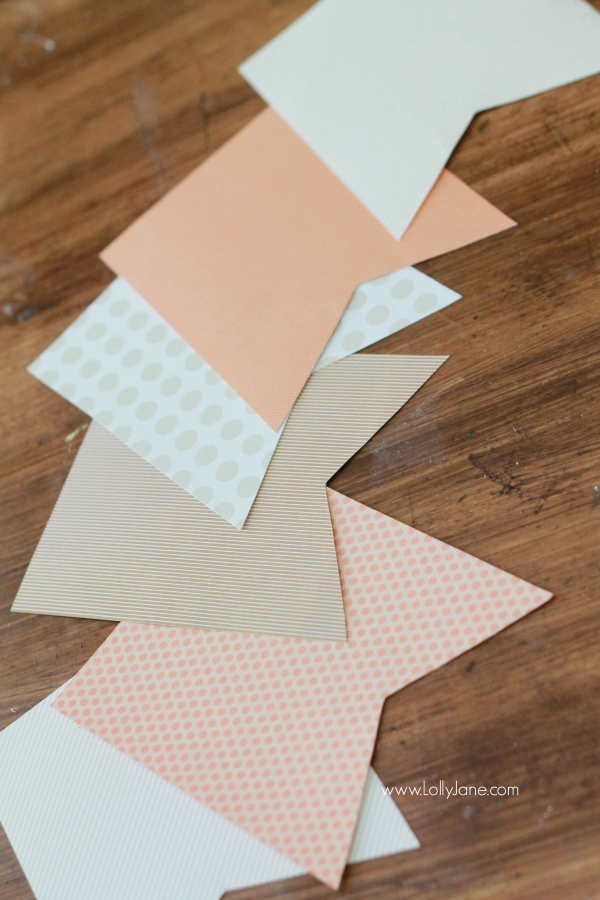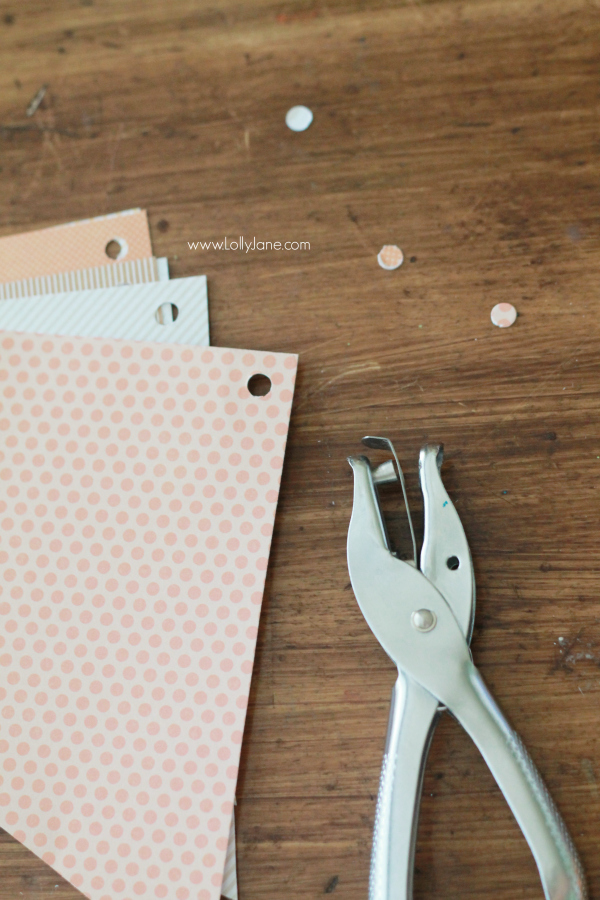 Attach paper pieces together with tulle, tie once.
Tie twine over tulle and knot.
At end of bunting, tie twine to desired length but tuck a piece of tulle in-between knot.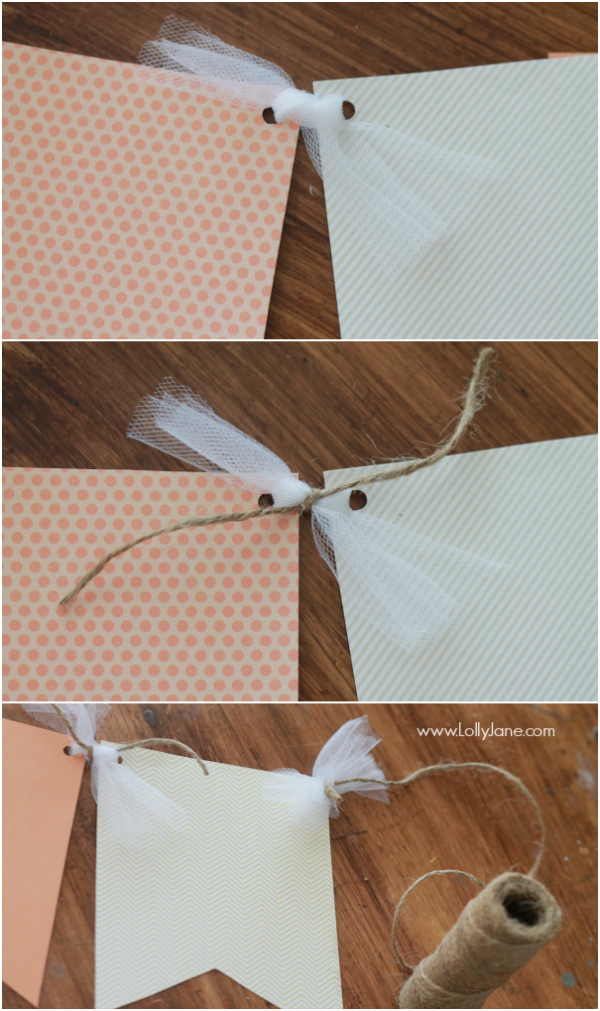 Display with fake pumpkins + old books for a quick fall mantle.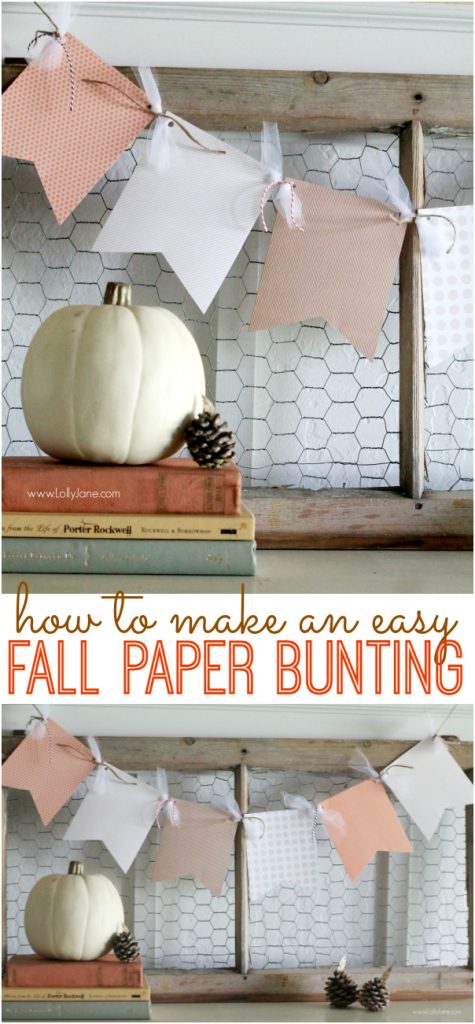 Visit all of our fall/autumn decor ideas like our antler free printables,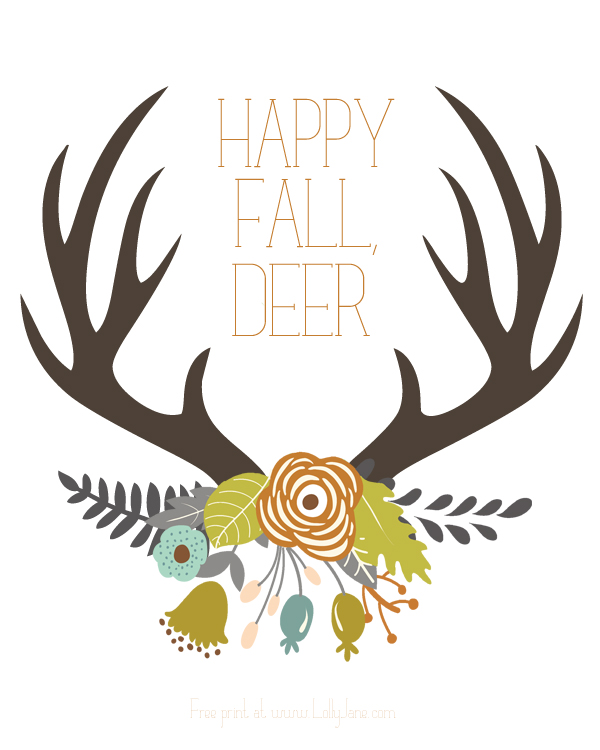 our faux aged canning ring pumpkin,
and these yummy pumpkin brownies.