farmhouse Christmas bedroom retreat ideas
This is a sponsored post in from Better Homes and Gardens Live Better and Walmart. As always, our opinions are our very own! 😉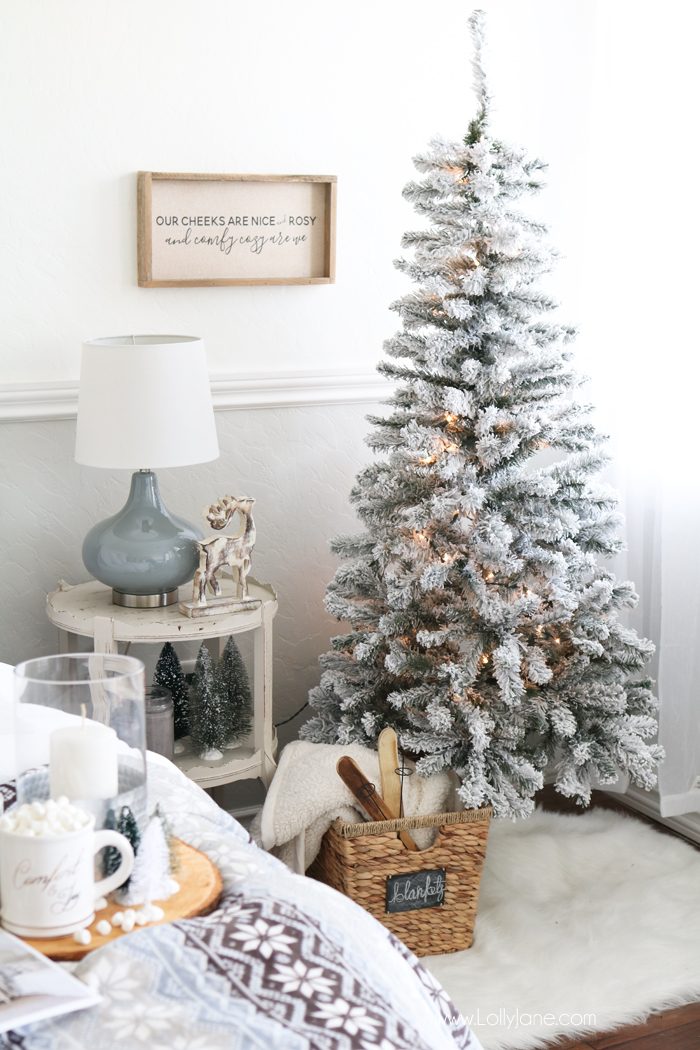 Oh I am kiiiind of nervous to share the "before" of this space with y'all because the wall color was a bit outdated (last homeowner's choice) and there is no decor on the walls. I know, total blogger fail. 😉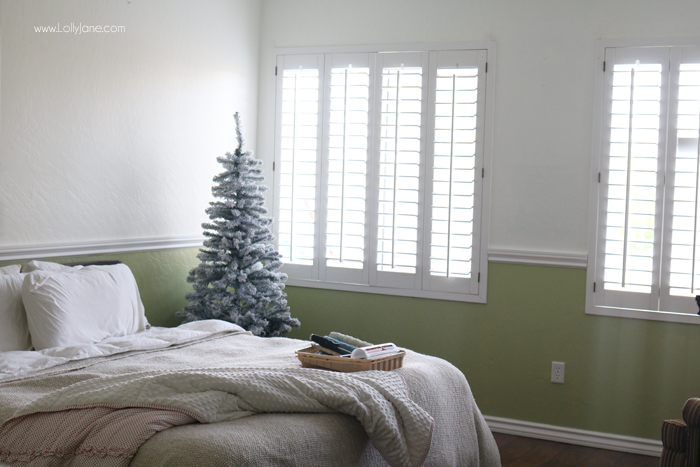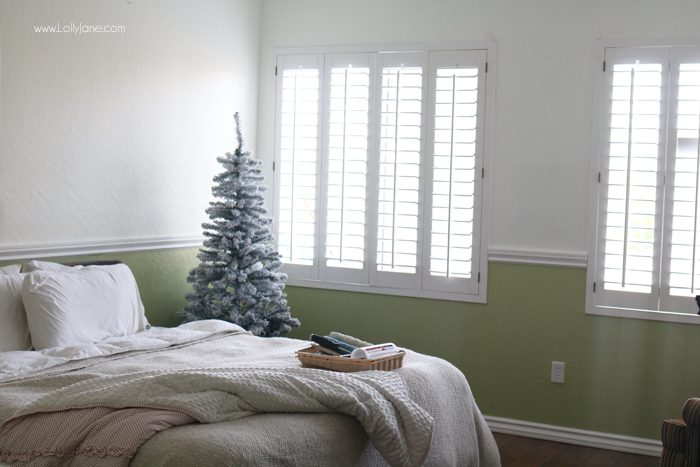 You see, when we moved into our home last fall, I was 7 weeks away from delivering our daughter AND Christmas day, (she was born December 27th,) and although I was in full nesting mode, I was focused on getting our boxes unpacked, belongings decorated, prepping the nursery, enjoying the kids school break and still being a work from home mom so my poor master bedroom bedroom was neglected. Until TODAY! Hallelujah!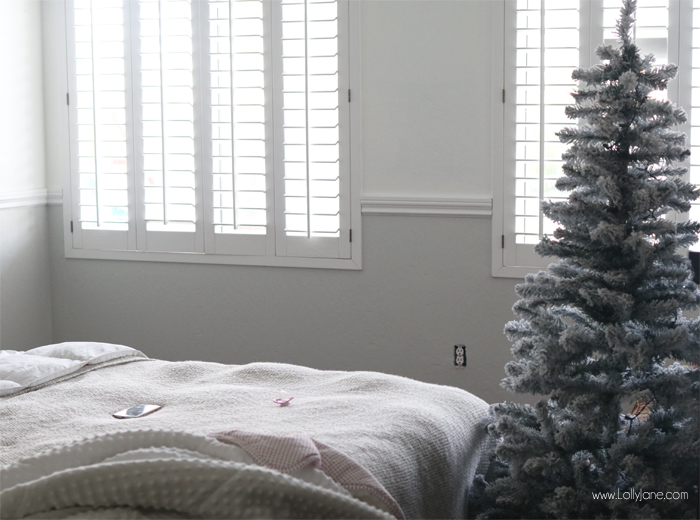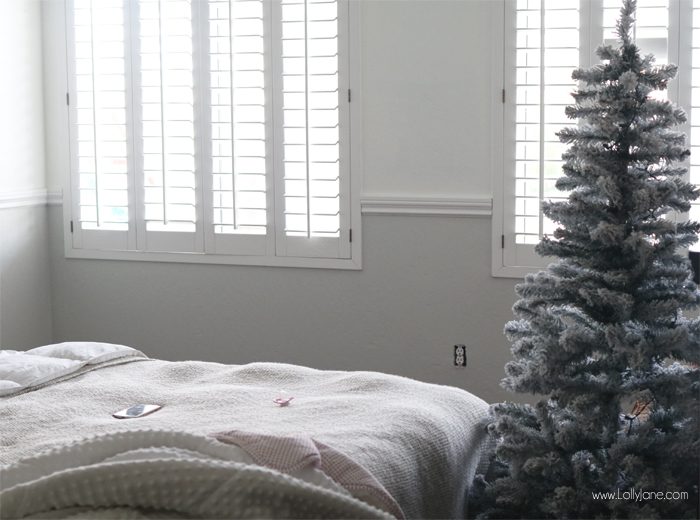 Earlier this week Kelli took pity on me and helped me paint and prep the space for all my Better Homes and Gardens goodies I had been collecting from Walmart. We got this room looking bigger and brighter in less than an hour!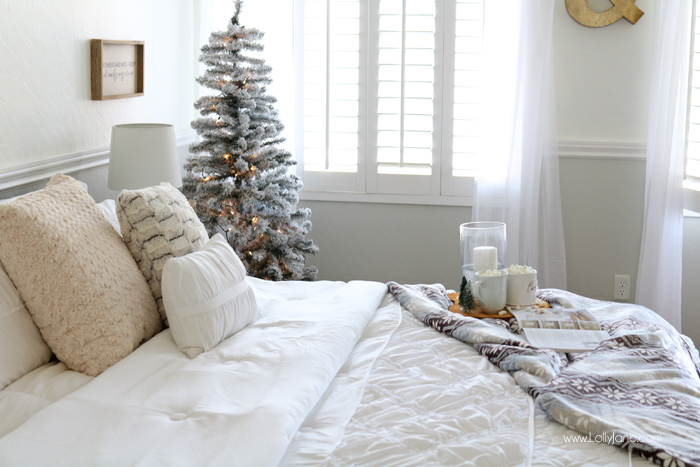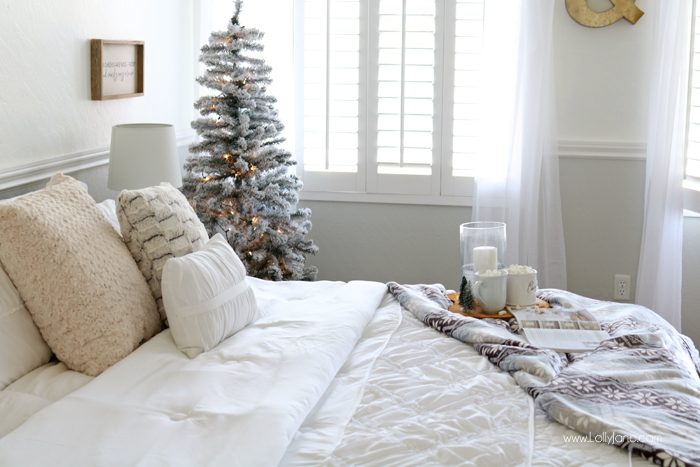 To give this space a cozy Christmas refresh, we added a fluffy Better Homes and Gardens comforter that came with 2 shams and a decorative pillow. I added a few other soft and fuzzy throw pillows that soften the space up nicely but are still firm enough to lean on while I read… and by read I mean scroll Instagram. Haha!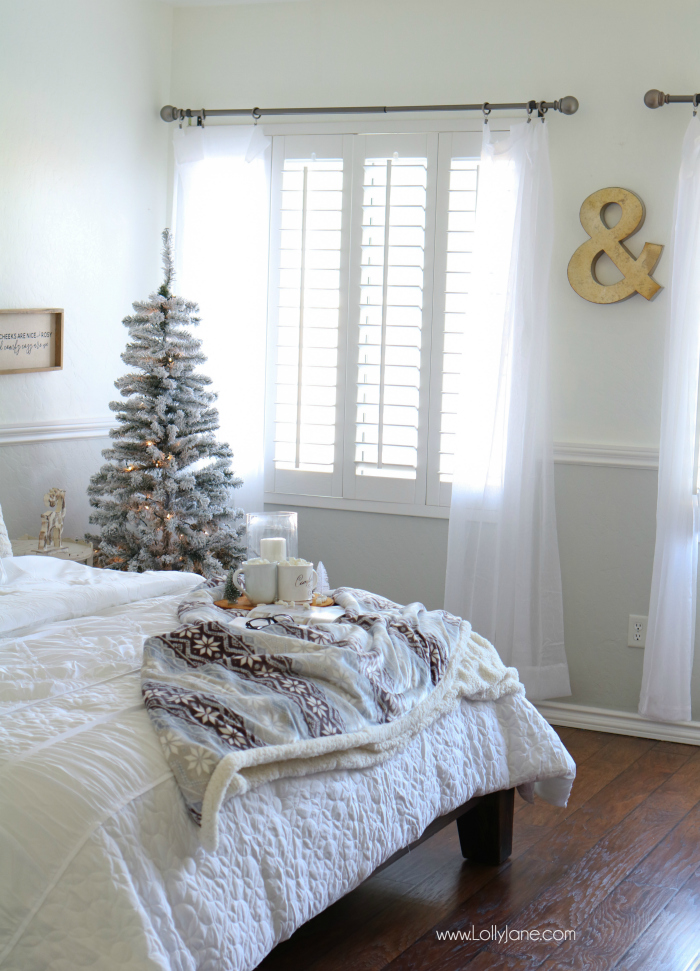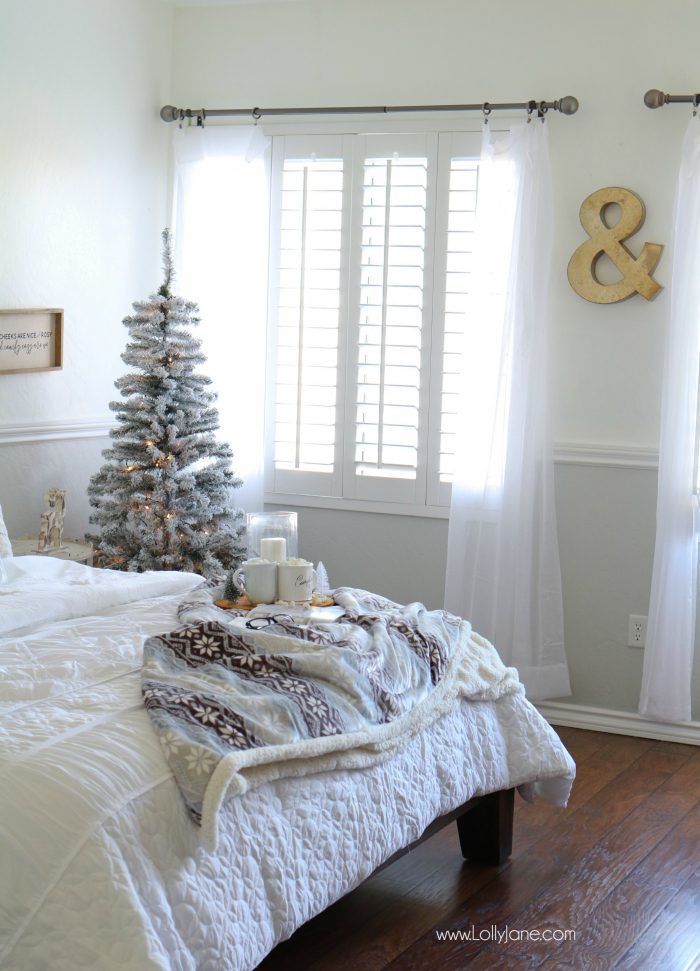 Now, instead of my master bedroom being a place to just sleep, it is a little retreat for me I can cozy up with a book and a cup of cocoa to relax. (And by relax I mean wait for a cry from one of my littles, wink.)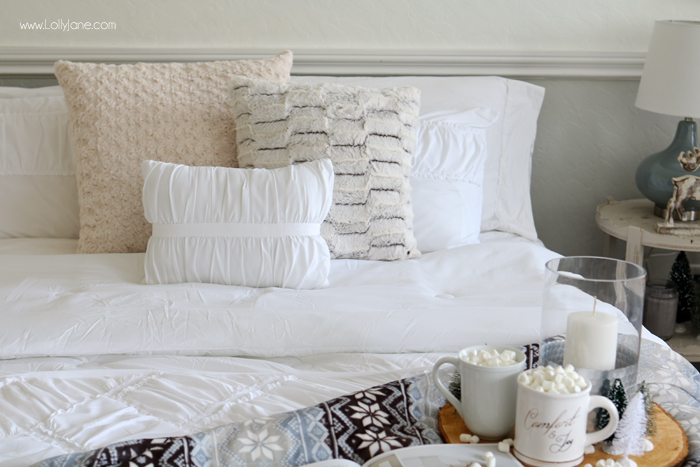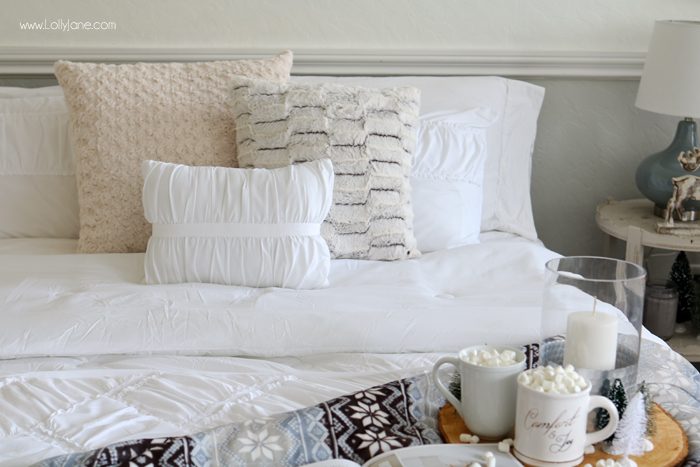 I added a wood slice that my husband cut off of Elm tree that we lost in a storm last month. He thought I was so weird for pulling aside the thick branches for him to slice up but I love them for chargers in my dining room and this big chunk doubles as a tray for breakfast in bed!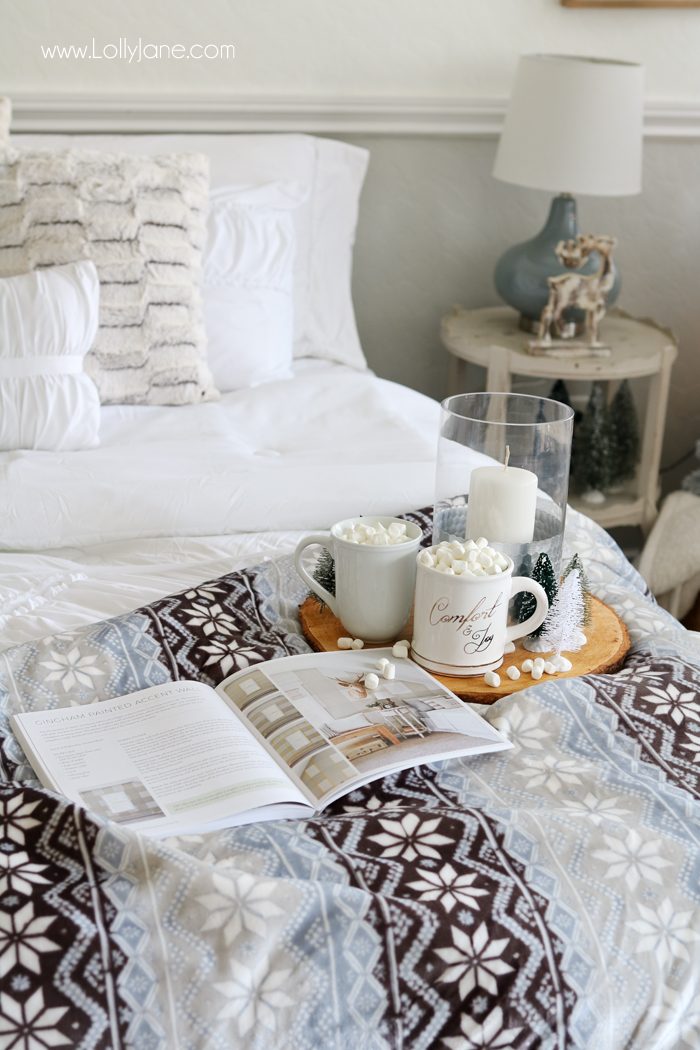 I picked up a new Christmasy mug that pairs well with the scallop white mug from my recent Farmhouse Chic Dining Room Shelves makeover, all styled with Better Homes and Gardens pretties.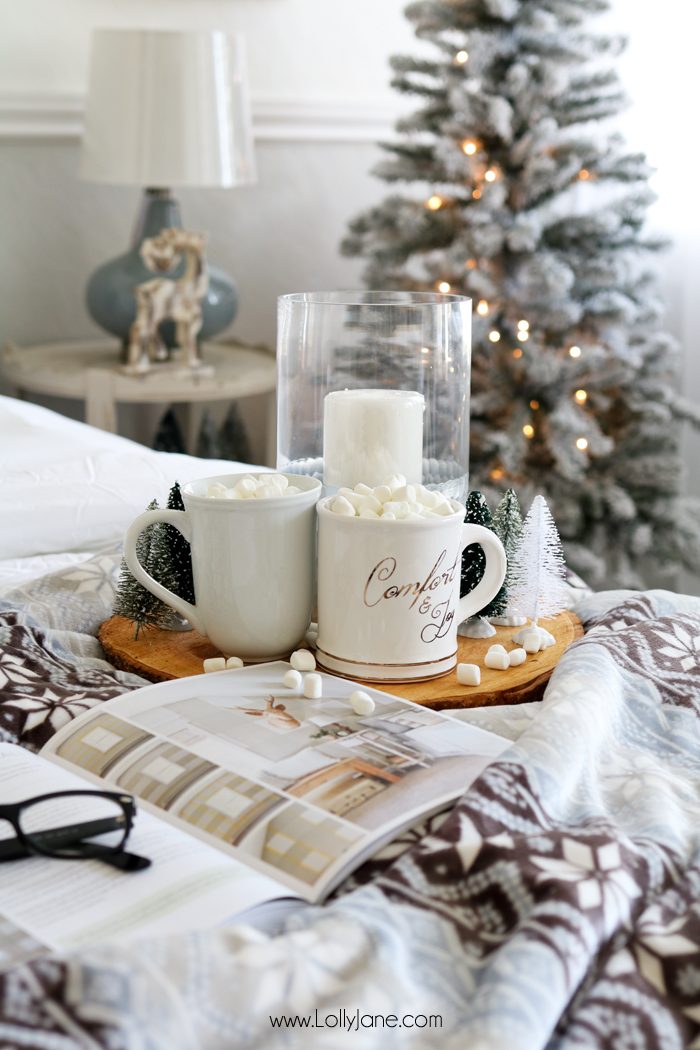 Doesn't this pretty Better Homes and Gardens hurricane add the perfect amount of shimmer to this space? Love it! I just added a candle from Walmart and paired them with these adorable mini bottle brush trees snagged in the outdoor area.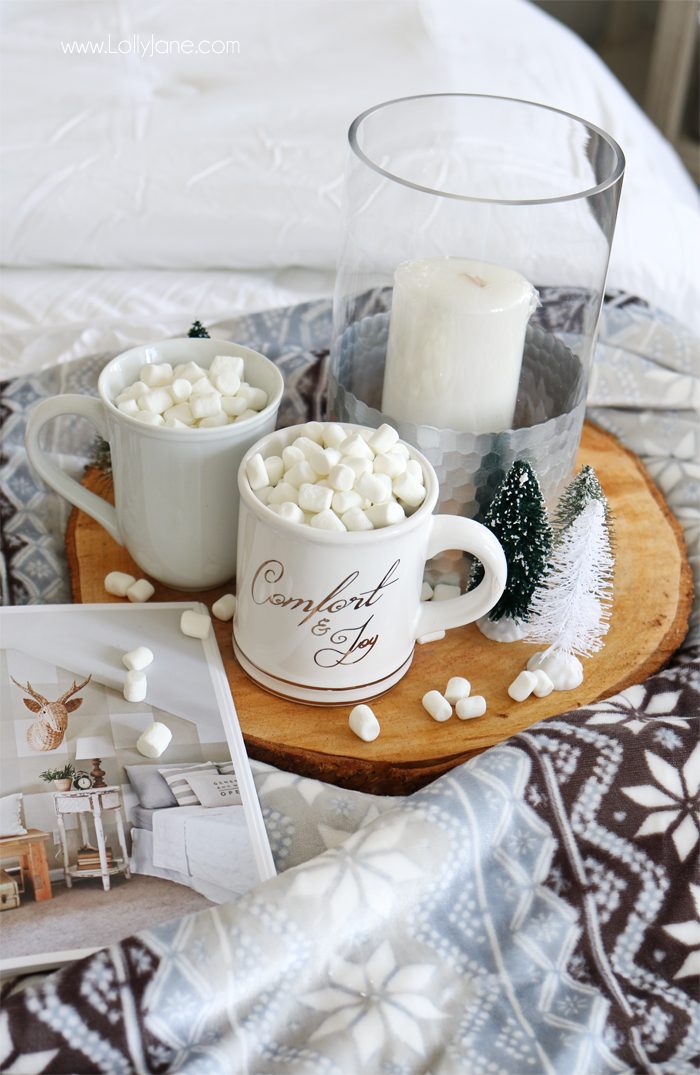 The gorgeous book you're seeing is from our friend Liz Fourez of called A Touch of Farmhouse Charm and her tutorials in it are easy to follow. Don't you want to just cuddle up with this plush Better Homes and Gardens throw and read it? I do!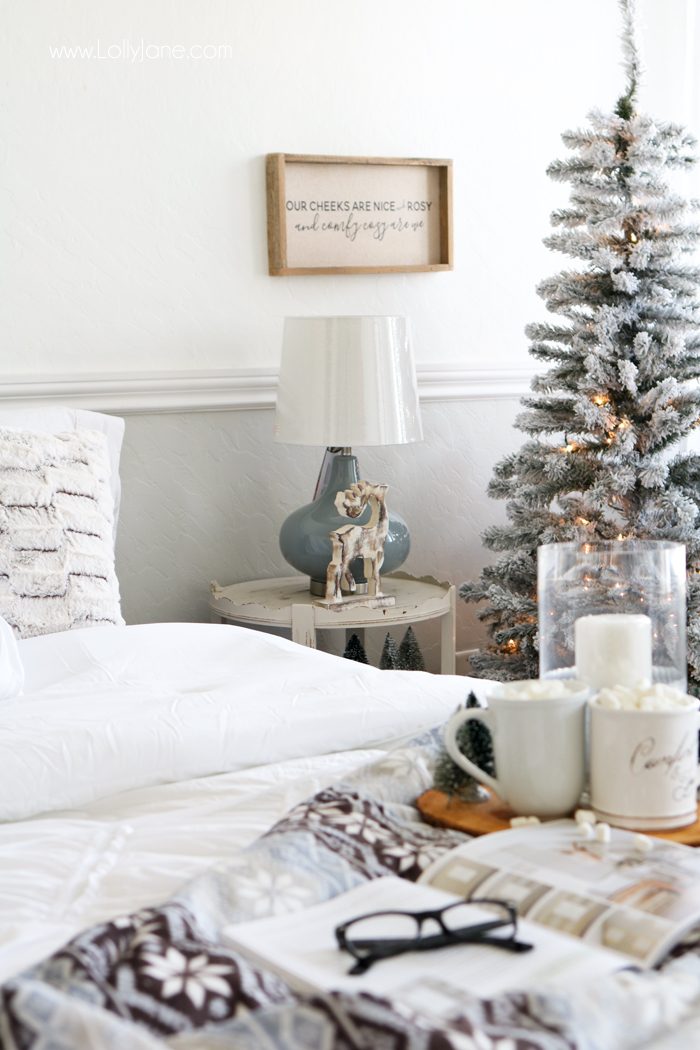 I want to sip my cocoa by the glow of this pretty flocked tree found at Walmart (I know! I love it so much!) and wrap Christmas gifts with holiday music in the background. Pssst: loving my new sign from Reverie and Carden!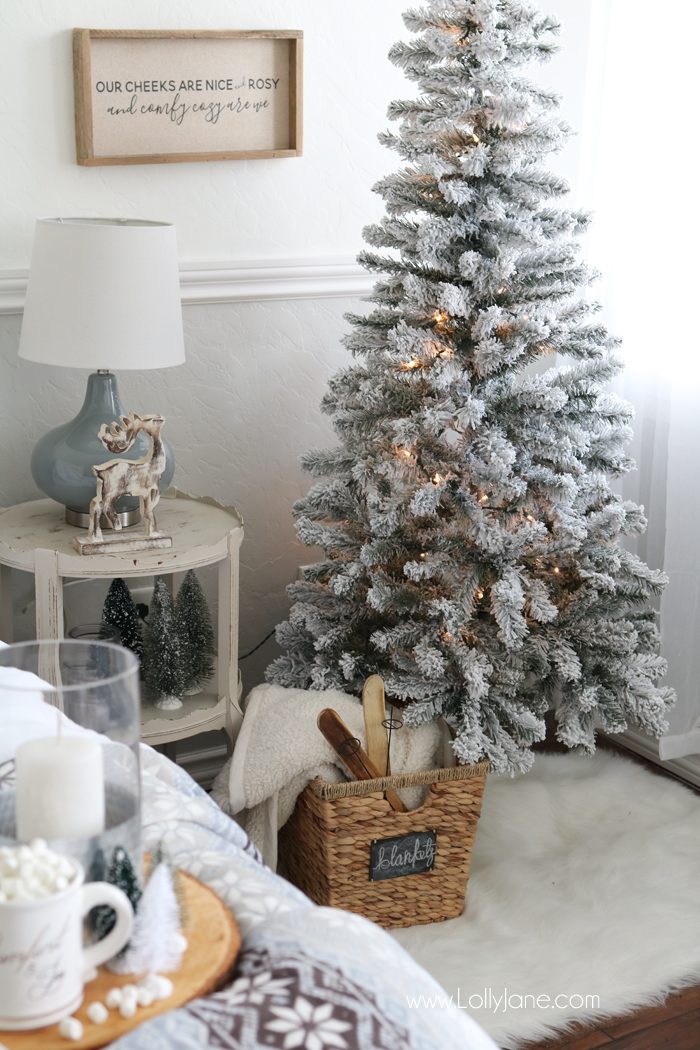 I love this Better Homes and Gardens basket I found that holds my throw pillows at night and has enough space for an extra blanket. My husband loves it cold in our bedroom so I bundle up and this Better Homes and Gardens sherpa throw is so toasty!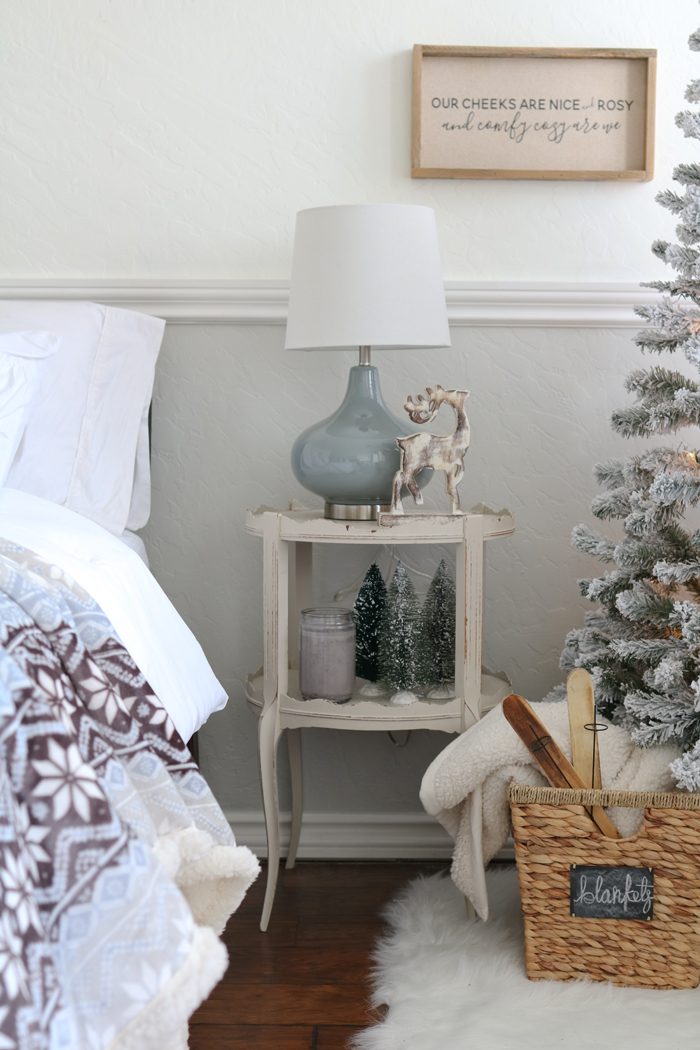 I admit that bottle brush trees are taking over my house… but I can't help it, they're SO cute! The little ones are only $.75 at Walmart and the huge ones are less than $2 so I went a little crazy and am displaying them in every nook and cranny! But don't they look darling with my Better Homes and Garden lamp and candle? I love that they coordinate! This whole space, from comforter to tree to basket and throws was less than $400. My last high-end bedset was $400 alone so to completely transform my space for Christmas, being able to use majority of these pieces year round, is a total score. Plus, my husband is happy so that makes me happy!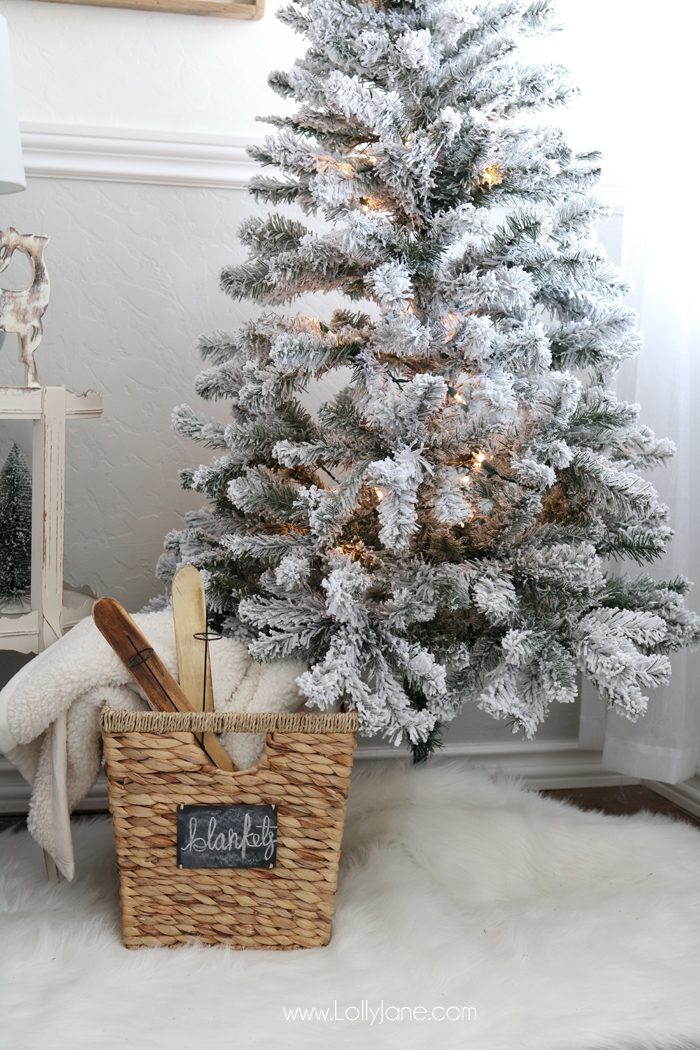 Check out more of our spaces using the Better Homes and Gardens Live Better brand found at Walmart like our Farmhouse Chic Shelves,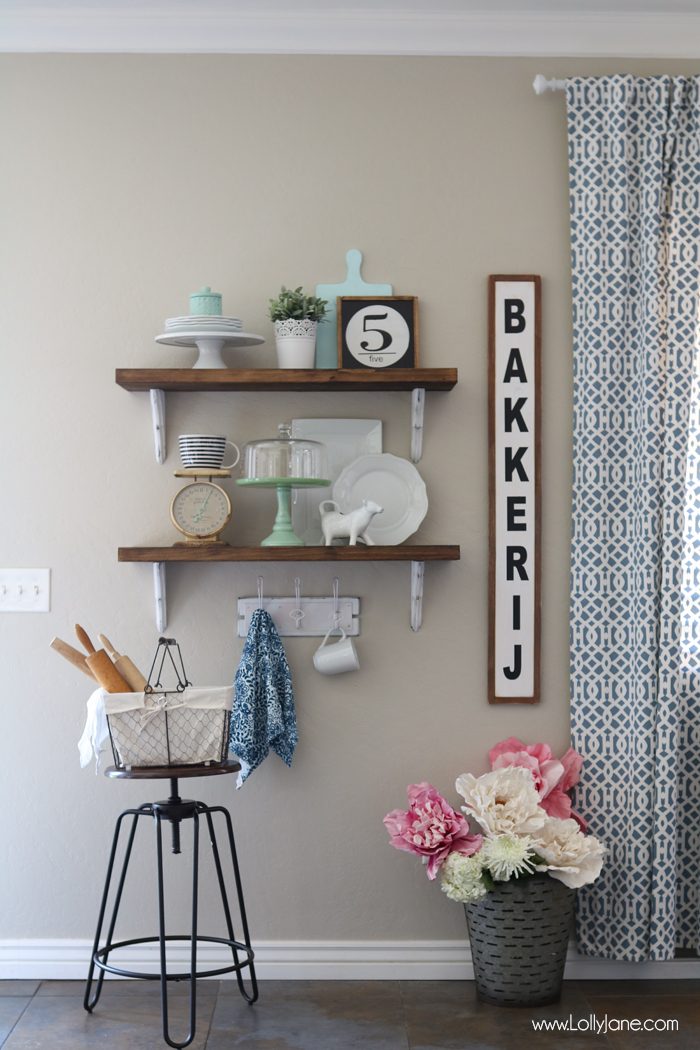 and our Fall Dining Room Tablescape!