Valentine's Day succulent centerpiece
We are over the moon that the next holiday is just a month away! We LOVE to decorate for Valentine's Day!! It's light, airy, pink and full of LOVE! I'm still heads over heels for my vintage wood toolbox. It was so fun to pack full of pumpkins and gourds in the fall then swap with ornaments and cranberries in the winter. My Valentine's Day succulent centerpiece is great year-round as well since it's fresh and full of greens. Just pop your heart picks out and enjoy the succs.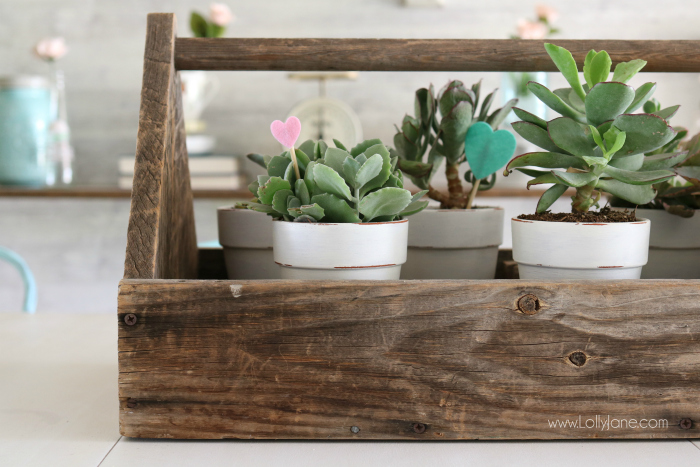 We've talked a looooot about succulents. Because we're in AZ. And because they're cute. To copy my centerpiece, paint some terracotta pots white, lightly sand the edges to age it (optional) then seal it to prevent the paint from chipping further.
Don't forget to place an inch of rocks in the bottom of your pot before you place your succulent inside. It needs to drain properly in order to thrive. A dead succulent is a sad succulent.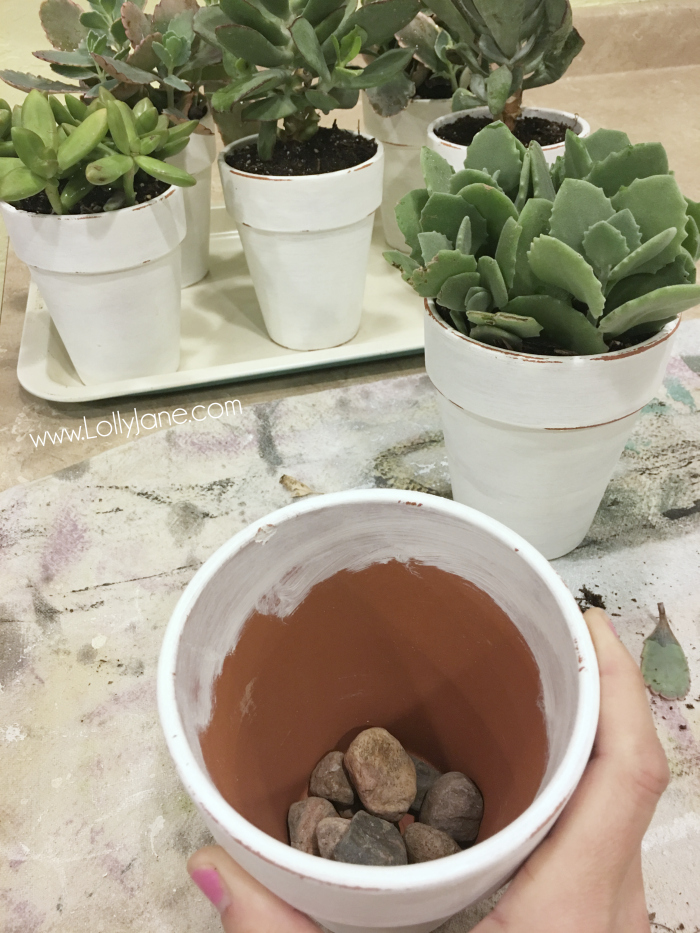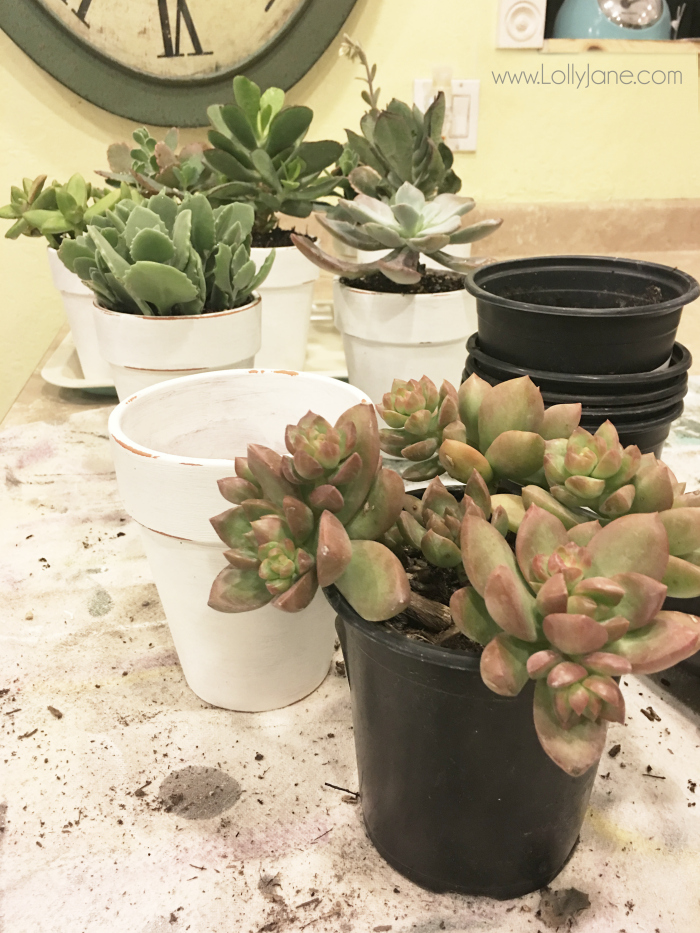 I grabbed a $1 pack of paper arrows from the Target Dollar Spot along with a $1 pack of different shapes of felt hearts. I hot glued a few to shishkabob sticks to make some easy Valentine's Day picks!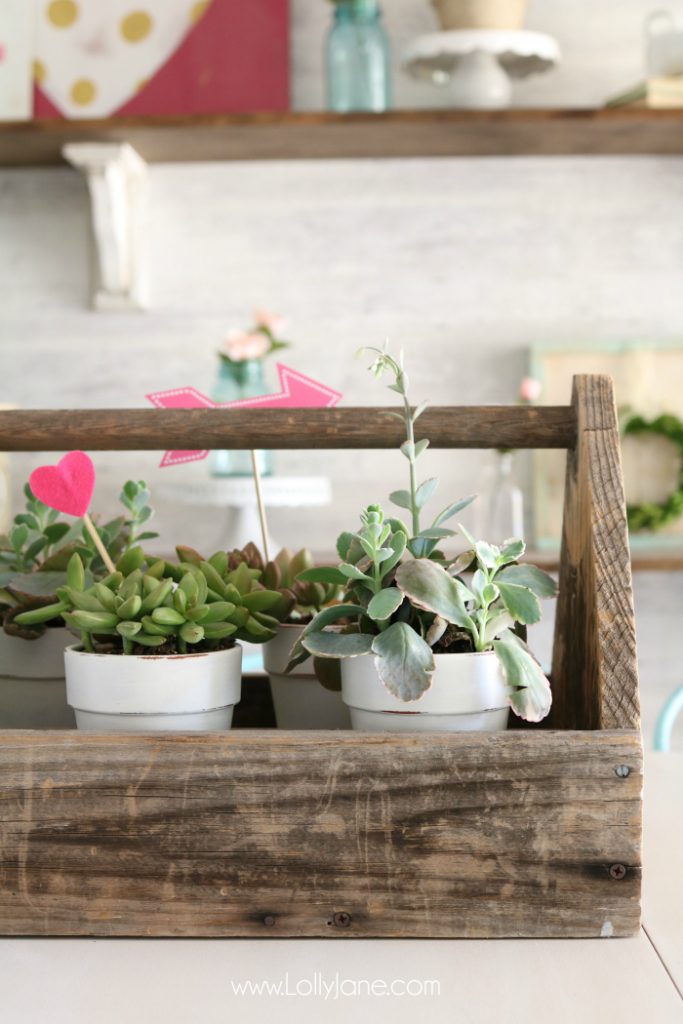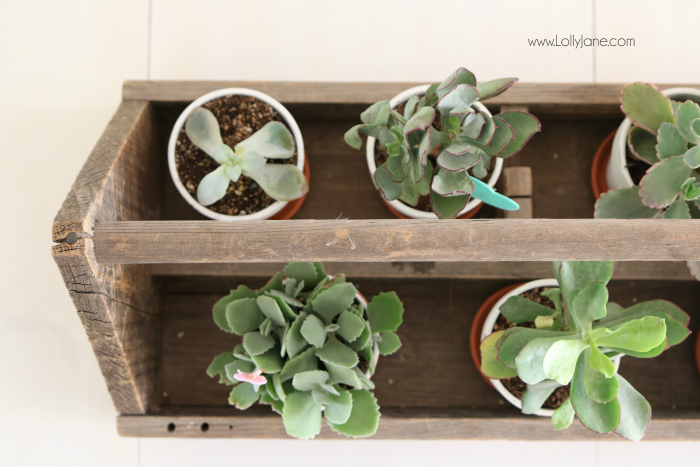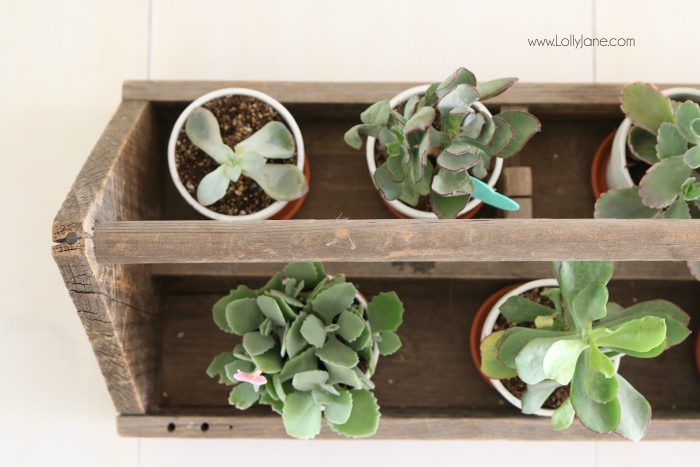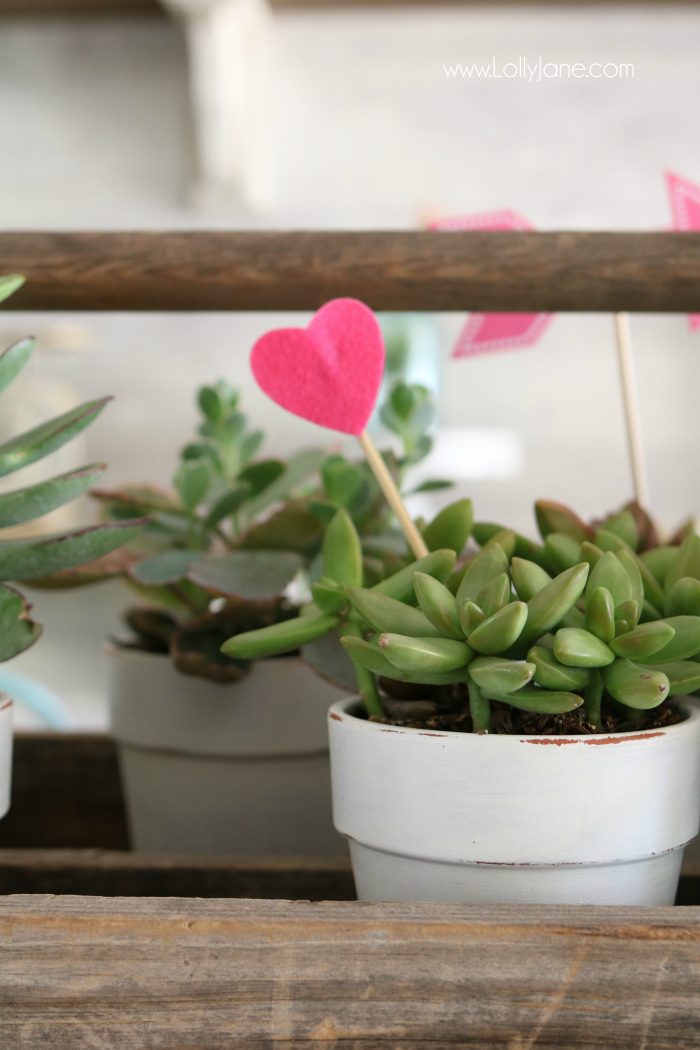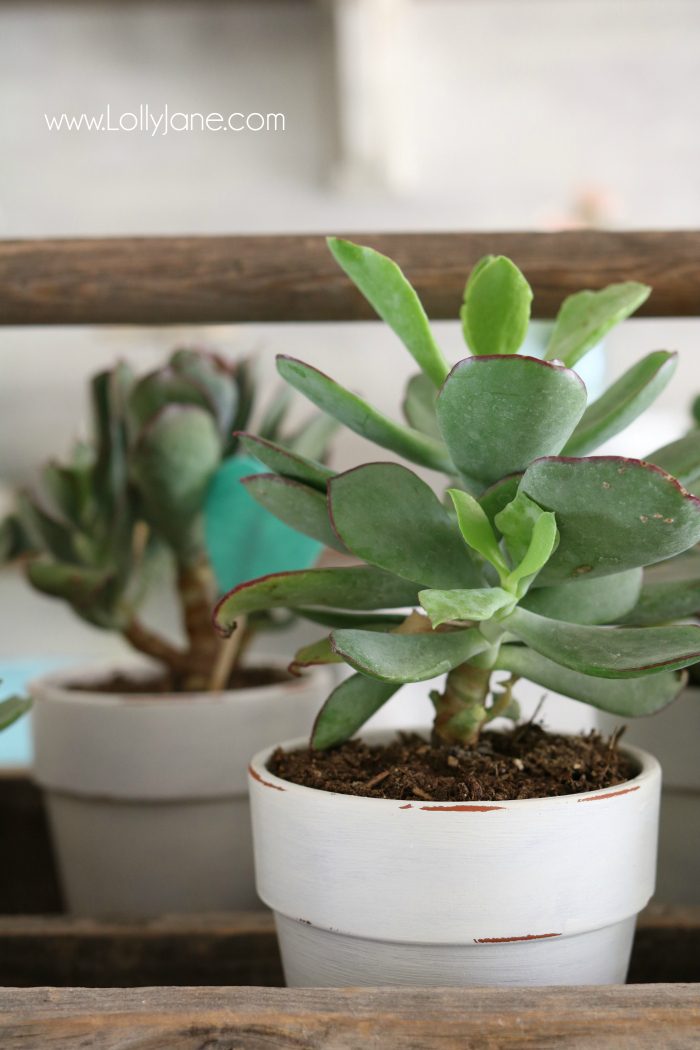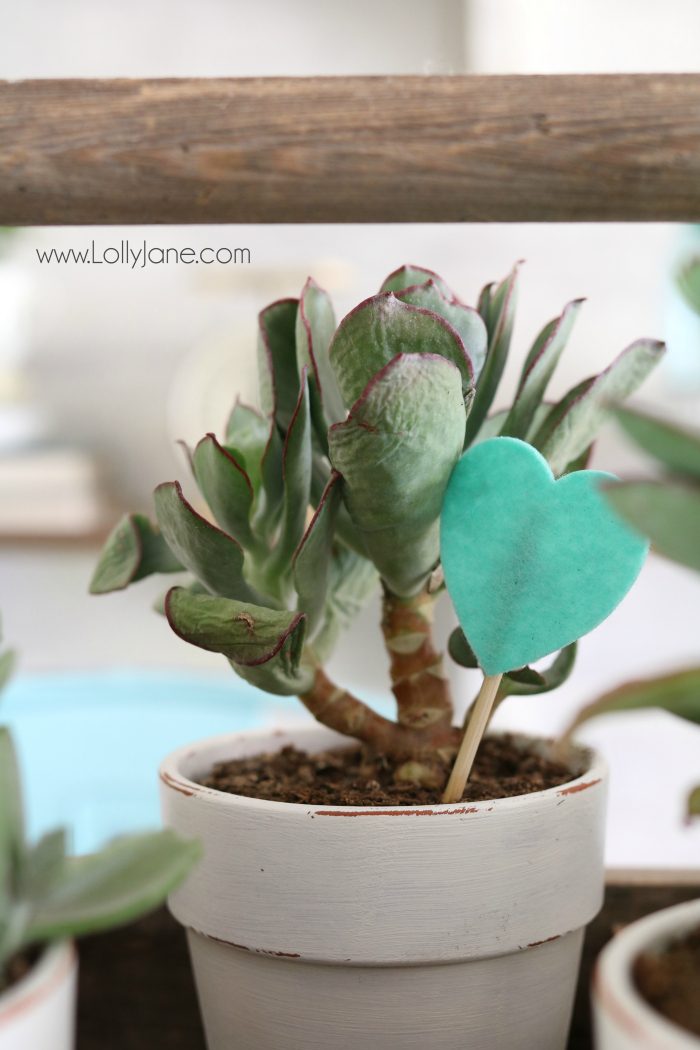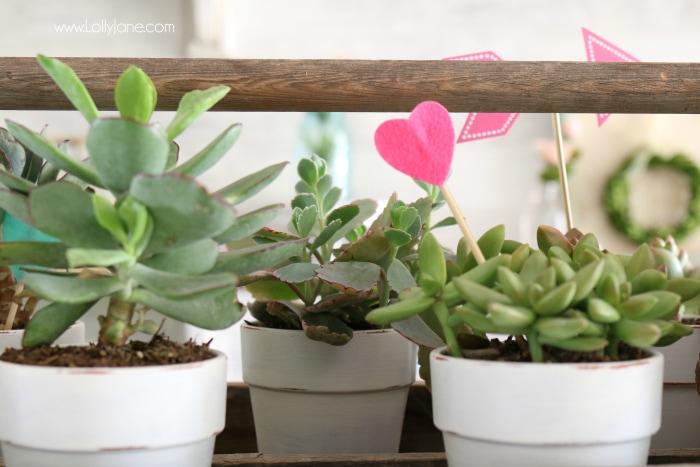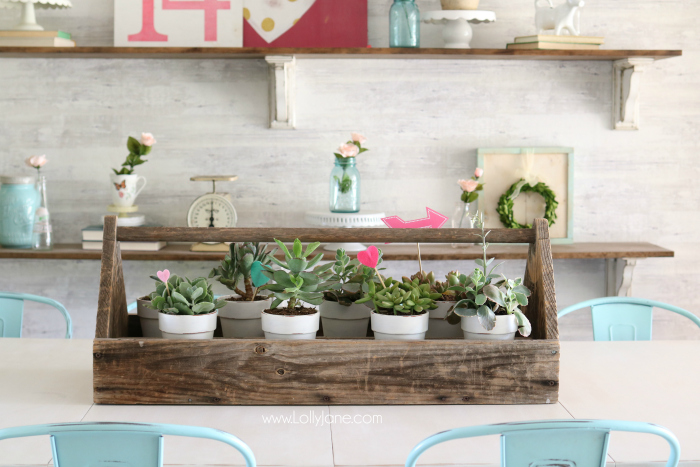 Come back on Monday to see how I styled the shelves. I was able to upcycle things around the house to keep it simple and affordable. I stuck with the pink and aqua theme to match my favorite chairs.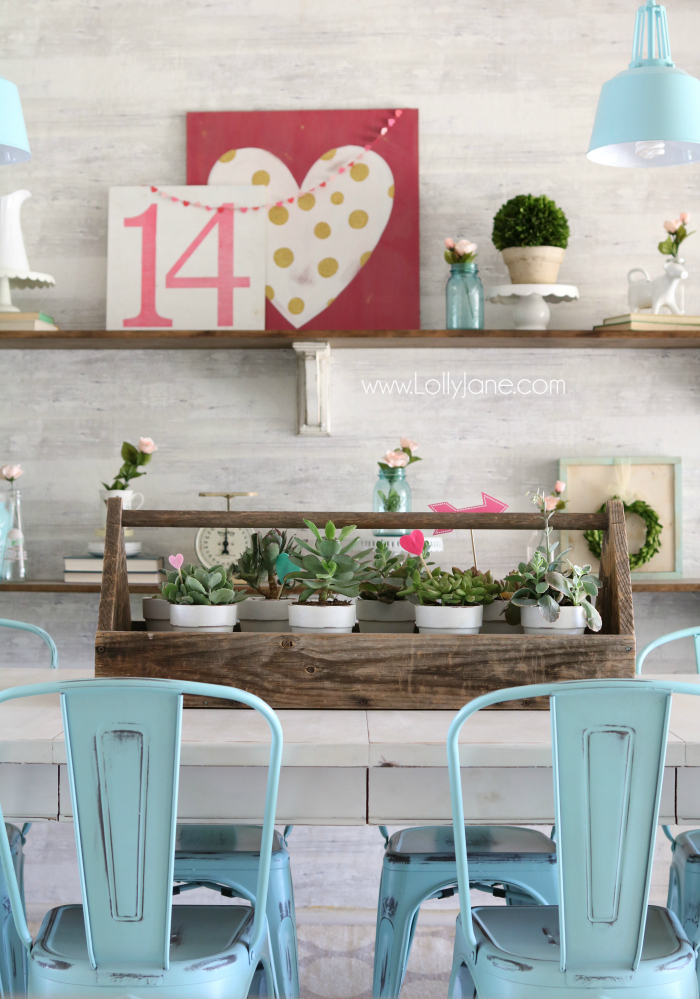 Please PIN so your pals can plant some VDay succs too!

Loving our succulents? Download our You're Succulent Tags, free!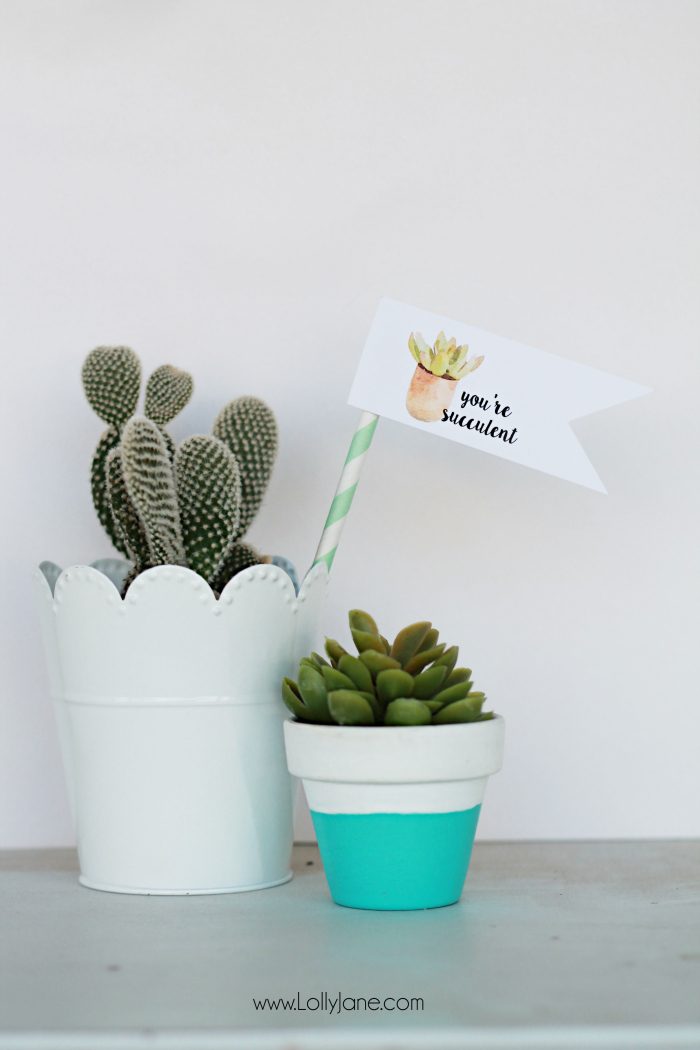 Hearts + cactus = <3 Visit 21 Valentine's Day succulents too!

Need even more ideas? Check out these 21 Succulent Household Ideas…they're just so darn cute inside pretty little containers, right!?