I am so so so excited for today's post! I've seen upcycled baby cribs turned porch swings all over the place and FINALLY made my own! Luckily, my babies weren't biters and all four of them used the same crib. It was in excellent condition when they were done with it so we've kept it in storage thinking we would pass it onto our grandbabies. As time passed and after drooling over my many pins of headboard benches and crib swings, I decided to cherish our sweet crib and re-purpose it into a functioning porch swing. Here's to many more memories with my growing babes!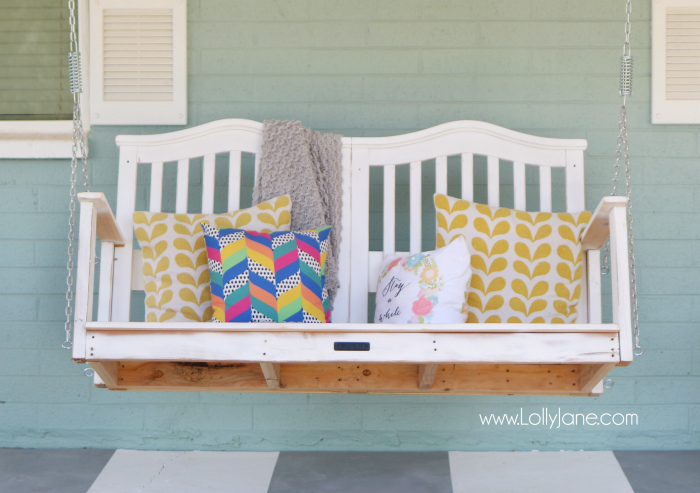 What a transformation a little paint can make!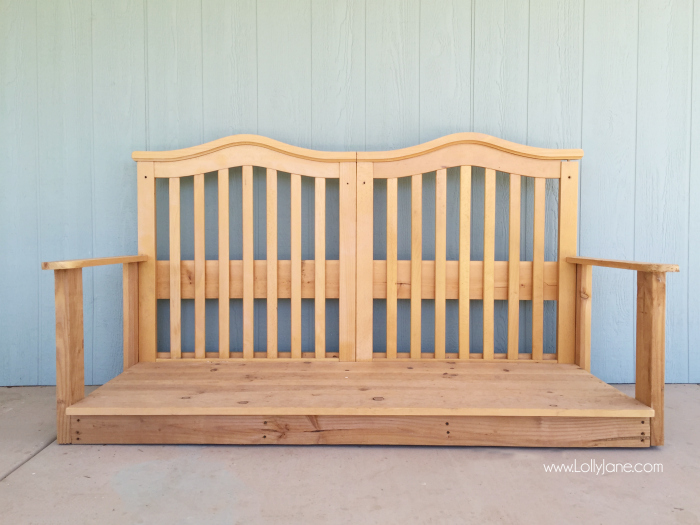 Read on for the easy process steps. First, SAND: We aren't huge on sanding but quickly went over the piece with our well loved mouse sander, 120 grit.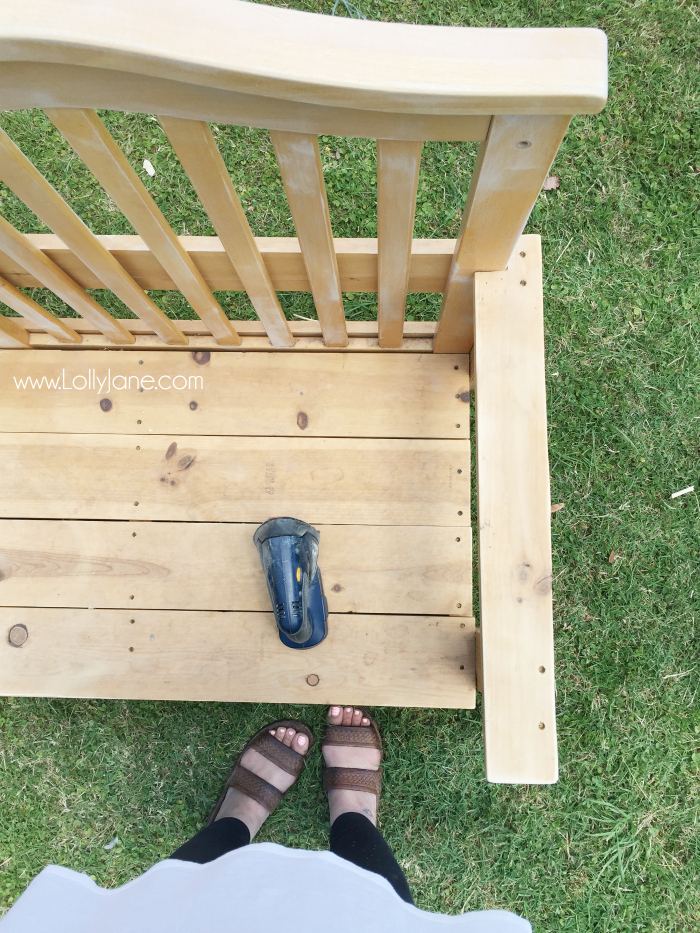 BLOW OFF/WIPE DOWN: I hate prep work so I prefer to blow it off before painting versus wiping it all down with a lint free cloth.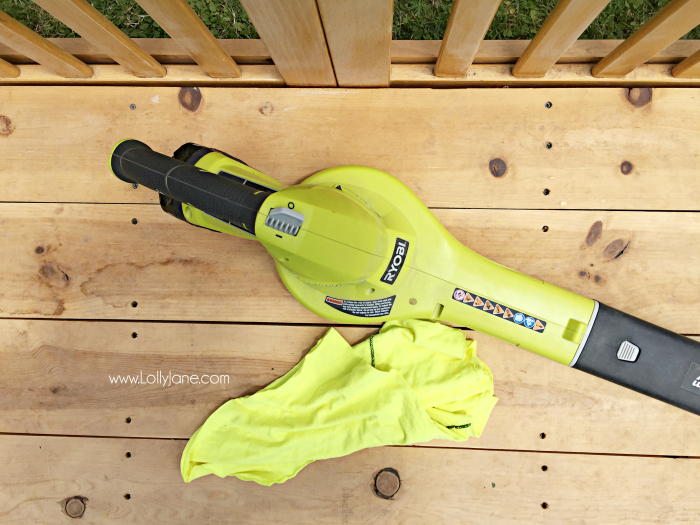 PAINT: We used Americana Decor Outdoor Living in Picket Fence white. A huge perk is the sealing power inside the paint, no need to seal afterward. Time saver!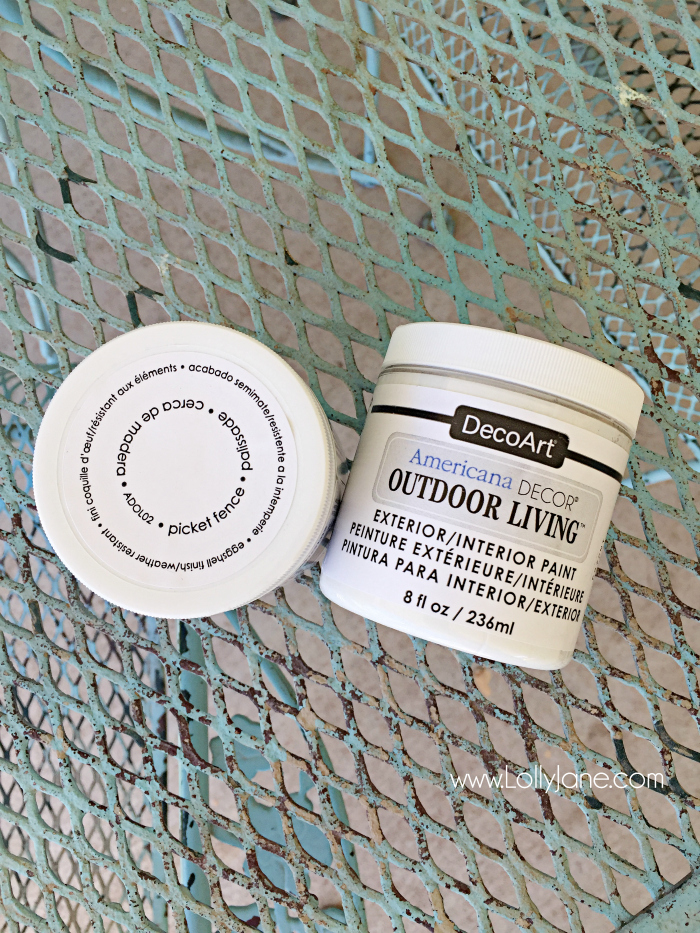 You can find this awesome Outdoor Living paint at JoAnn's, AC Moore, HobbyLobby, etc. I didn't dilute it at all and poured a jar right into my favorite paint sprayer.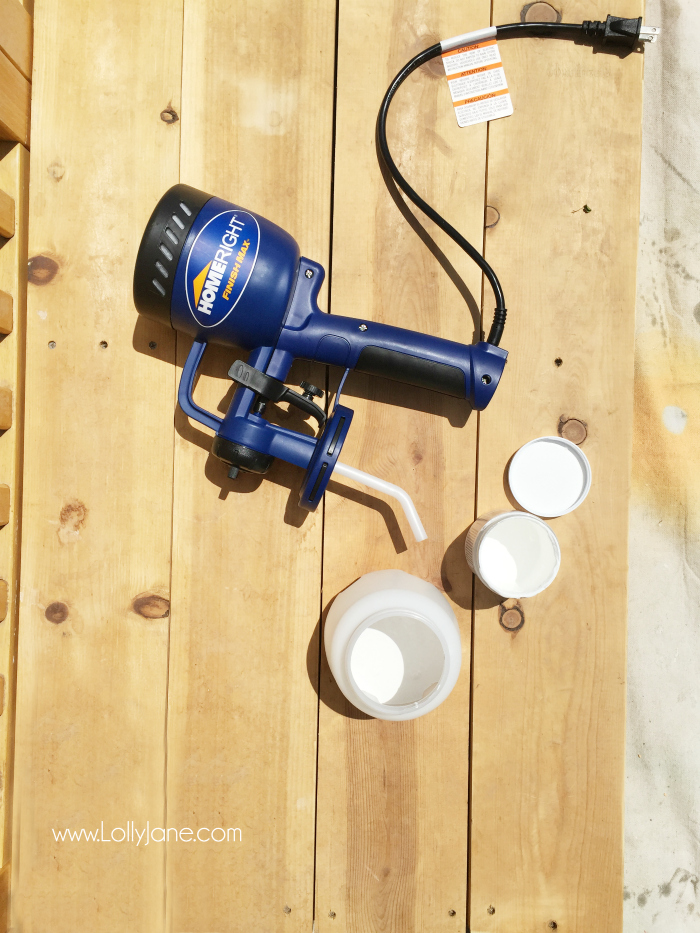 It covered my new porch swing like a champ! I ended up doing 2 coats and used 2.5 jars total which is approximately 2 1/2 cups of paint. Not too shabby.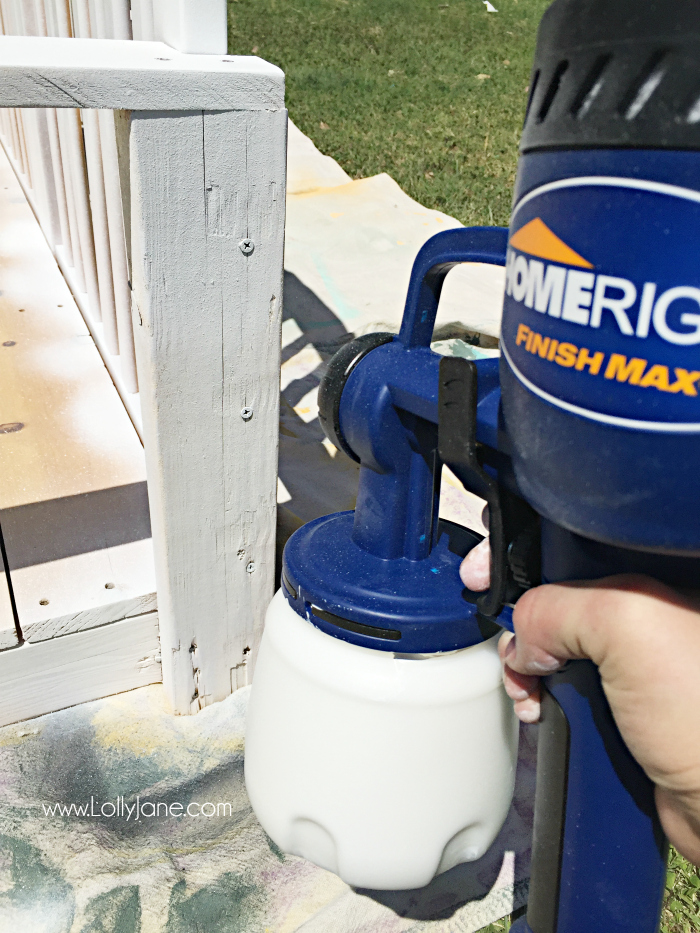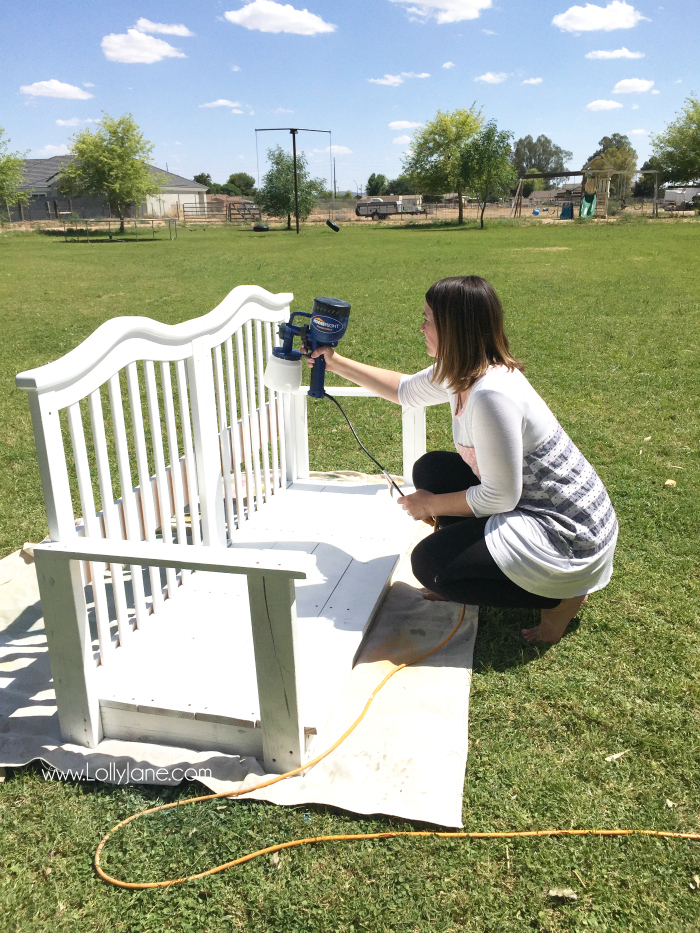 I love how the paint coverage. And ahhh, the planked seat is my favorite! It looks so good paired with crib's curves.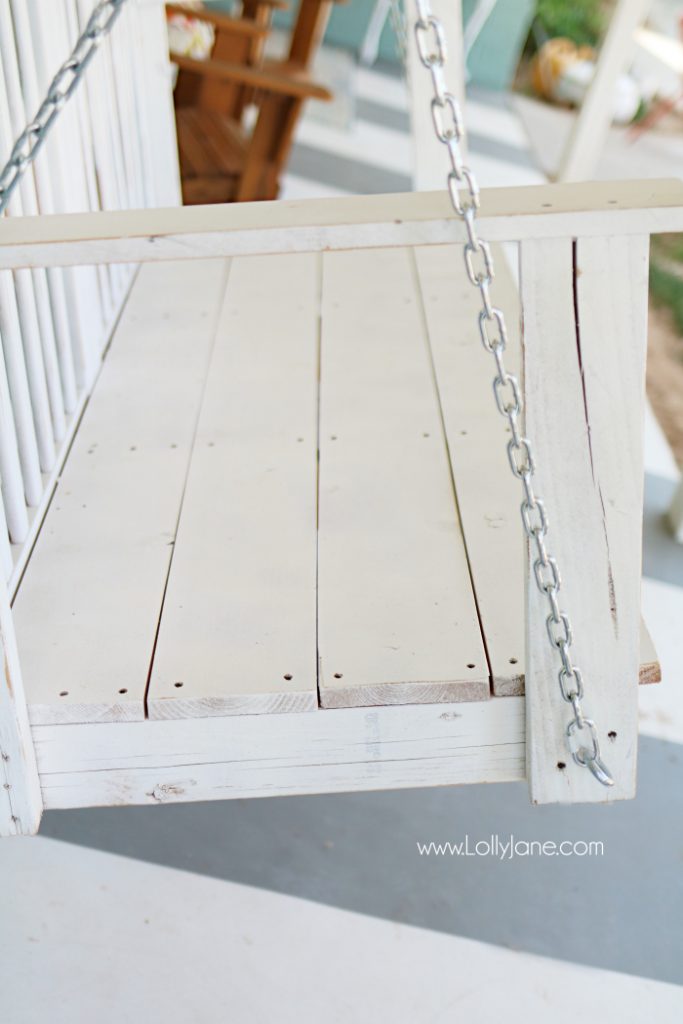 We kept the 2 main pieces of the crib (the new seat backs) and donated the rest. At the last minute, I pulled off this brown piece of plastic that said PUSH, spray painted it black and screwed it on the bottom of the swing for an extra little memory of my baby days.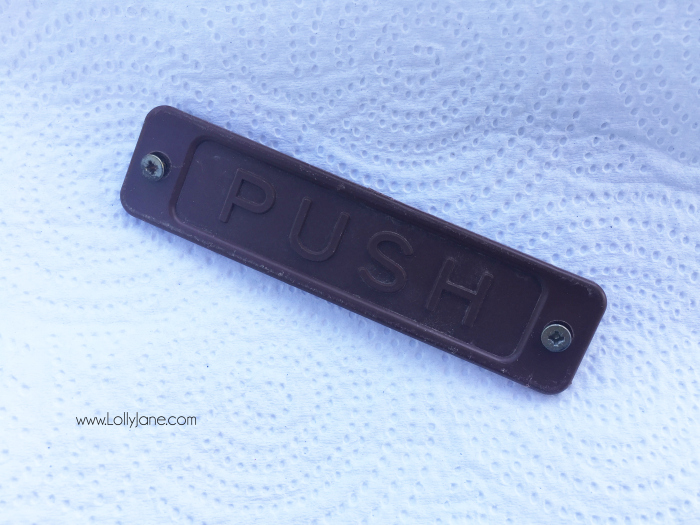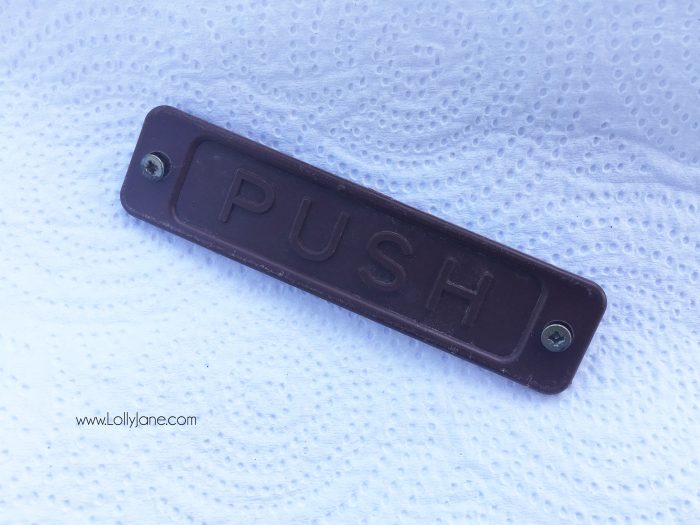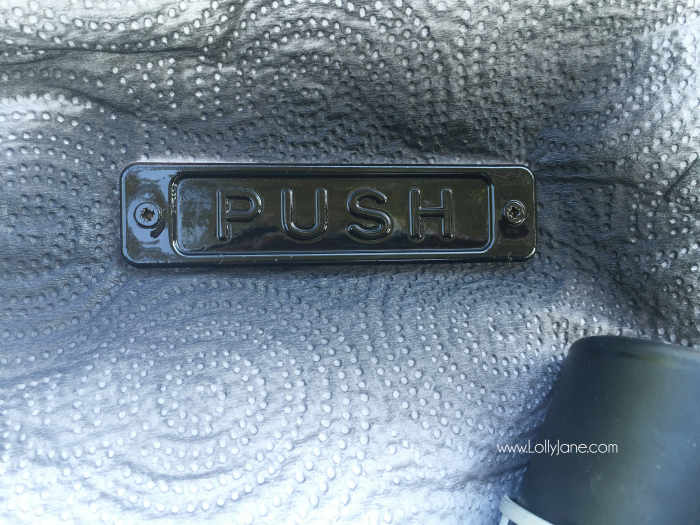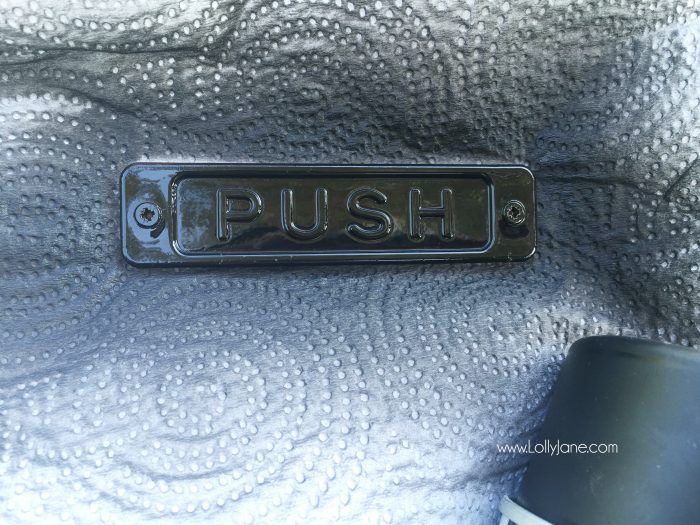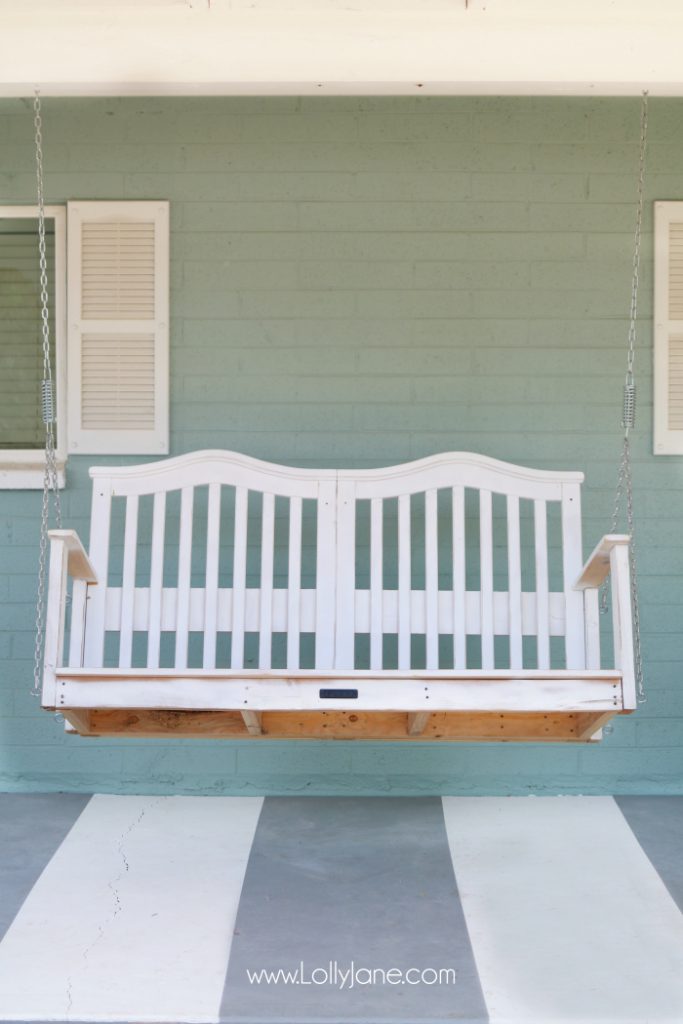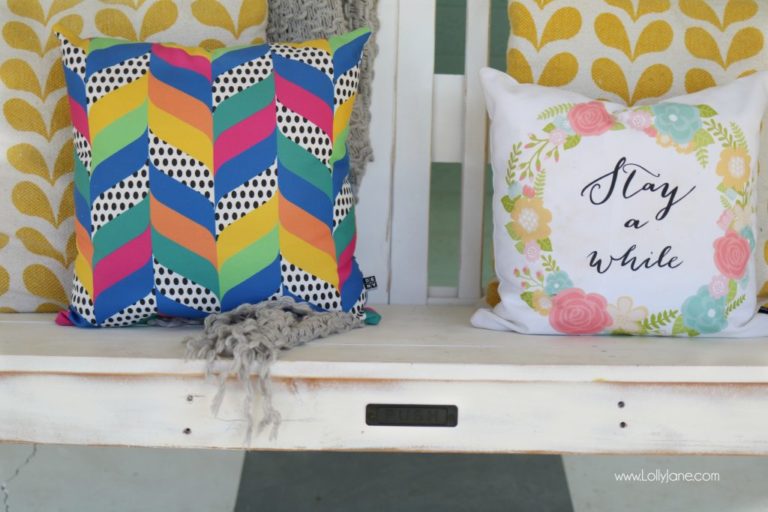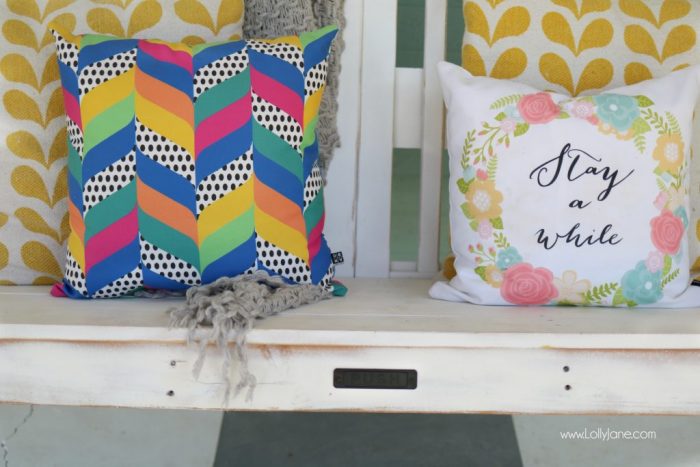 I love how the undertone of the wood came out in the distressing process. I never loved the natural wood color when I first bought the crib but now appreciate seeing a glimpse of it.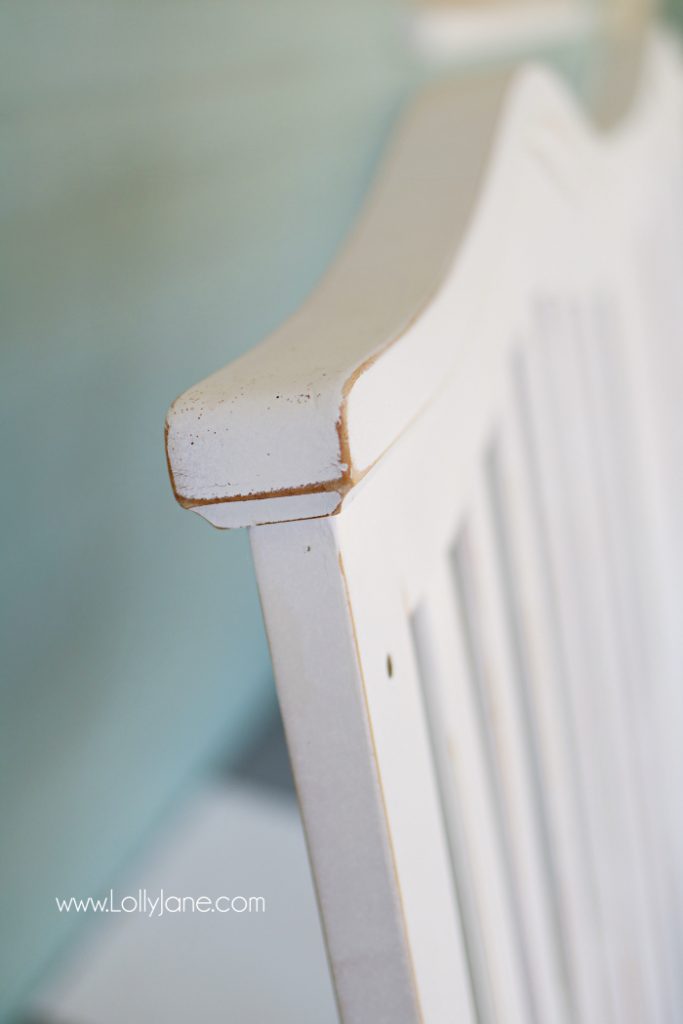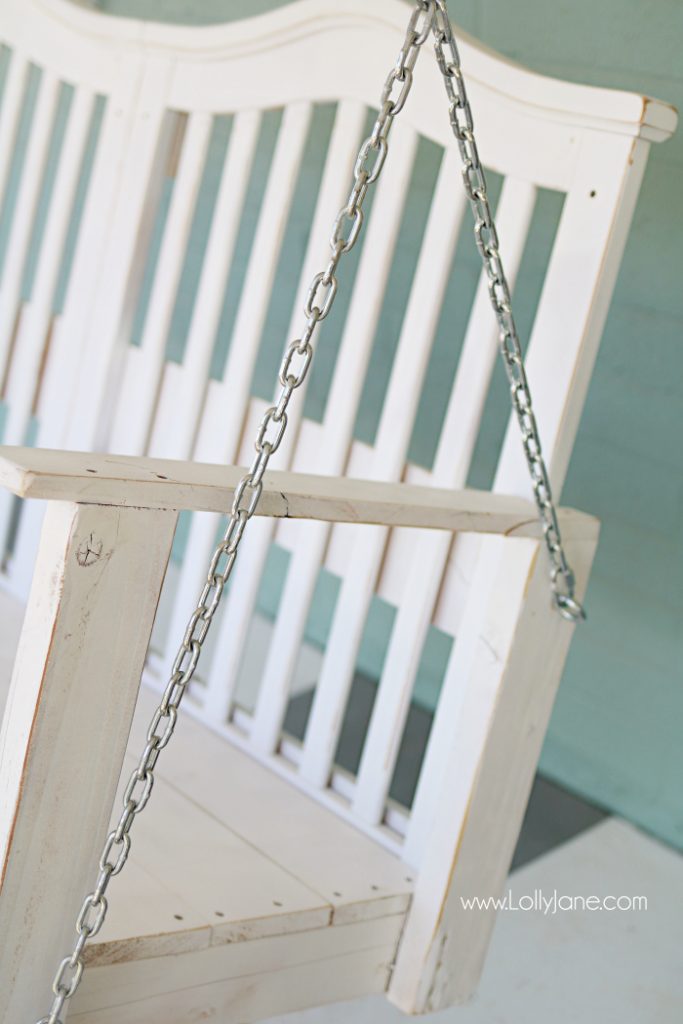 Here she is all dolled up.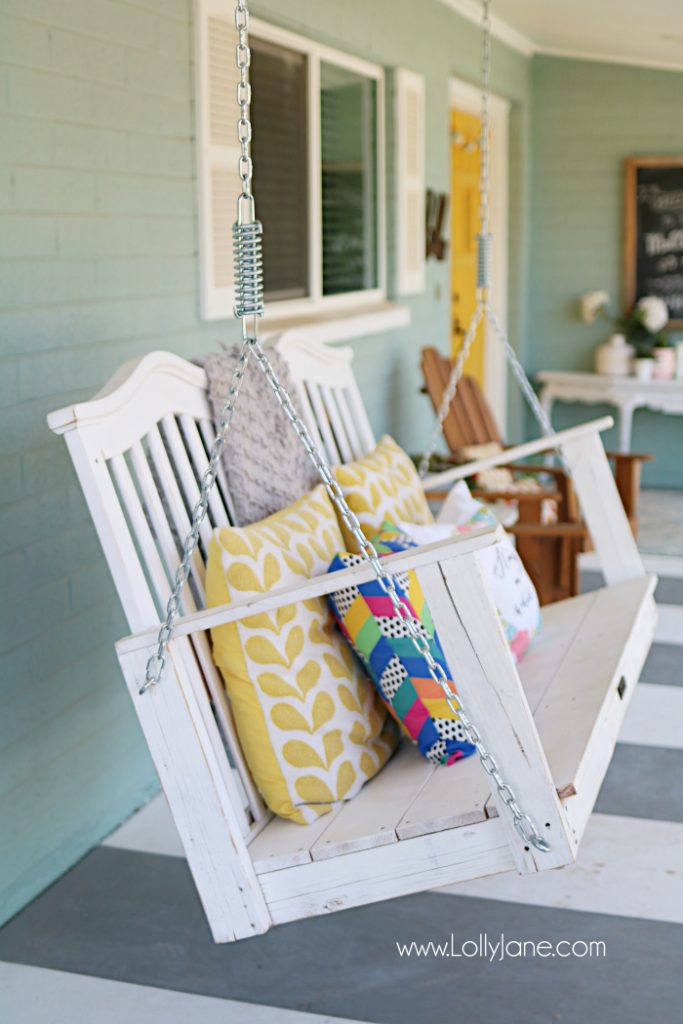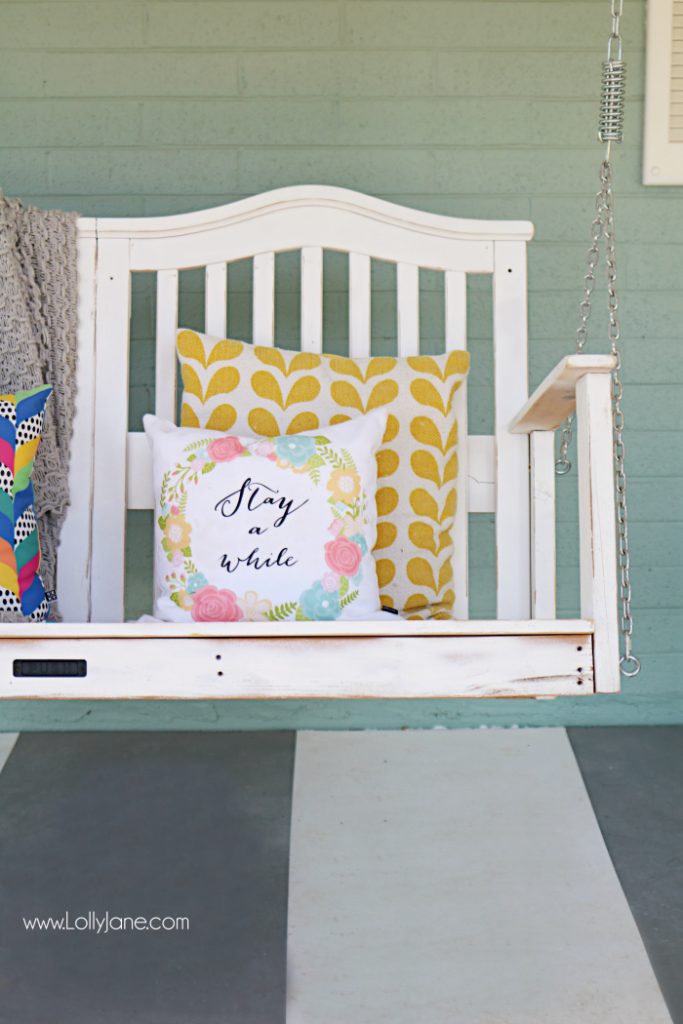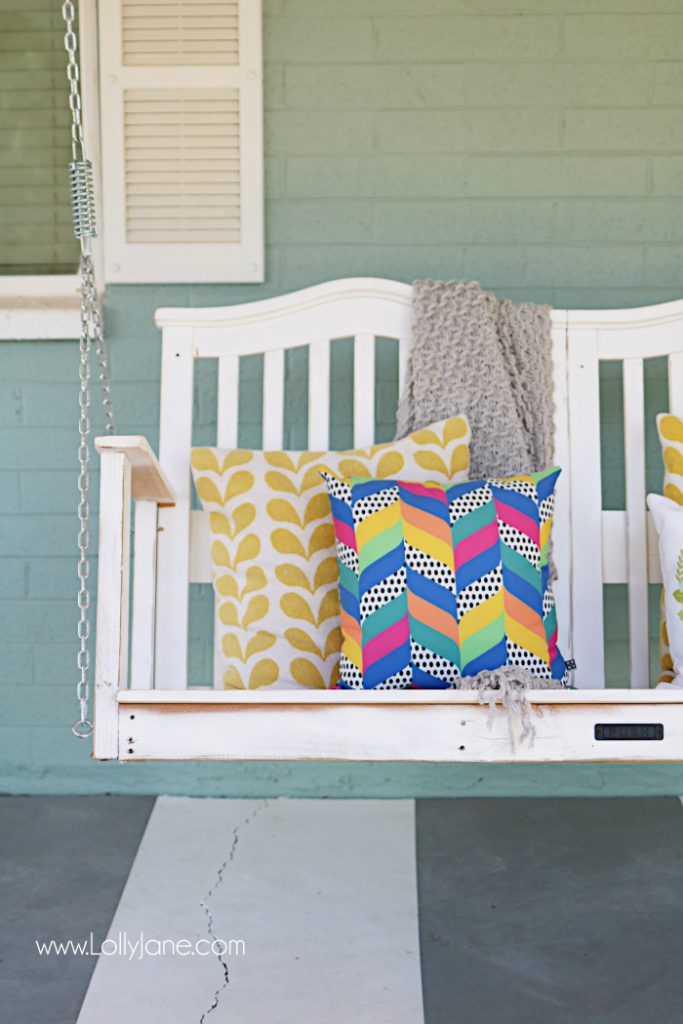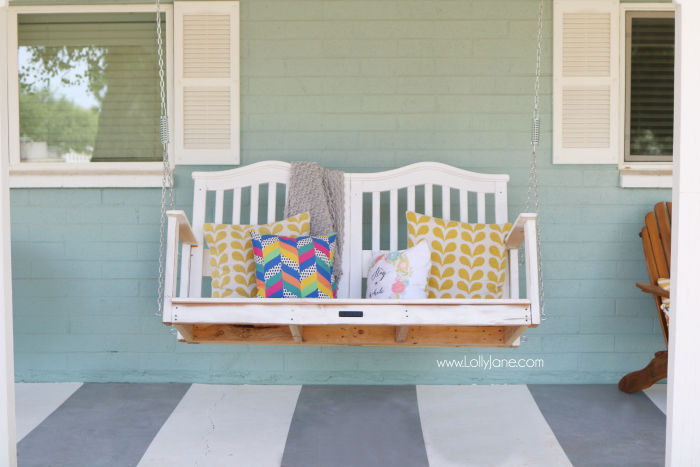 For more painting inspiration, visit DecoArt's homepage and also many more projects we've completed with DecoArt's projects.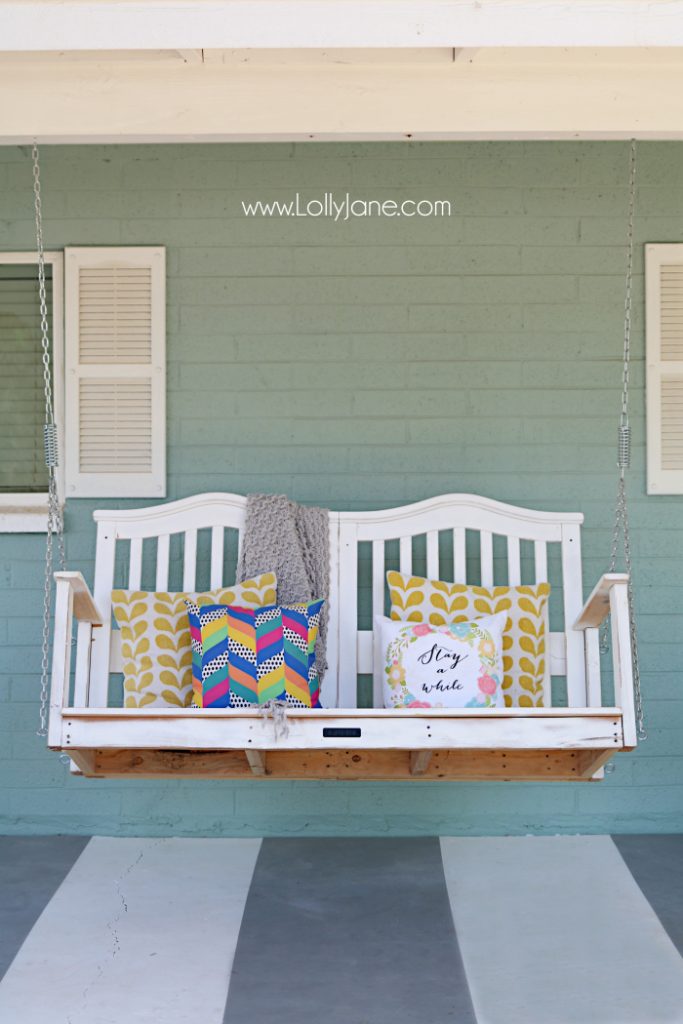 Here's was my front door setup last week, look for some summer decor changes later this week.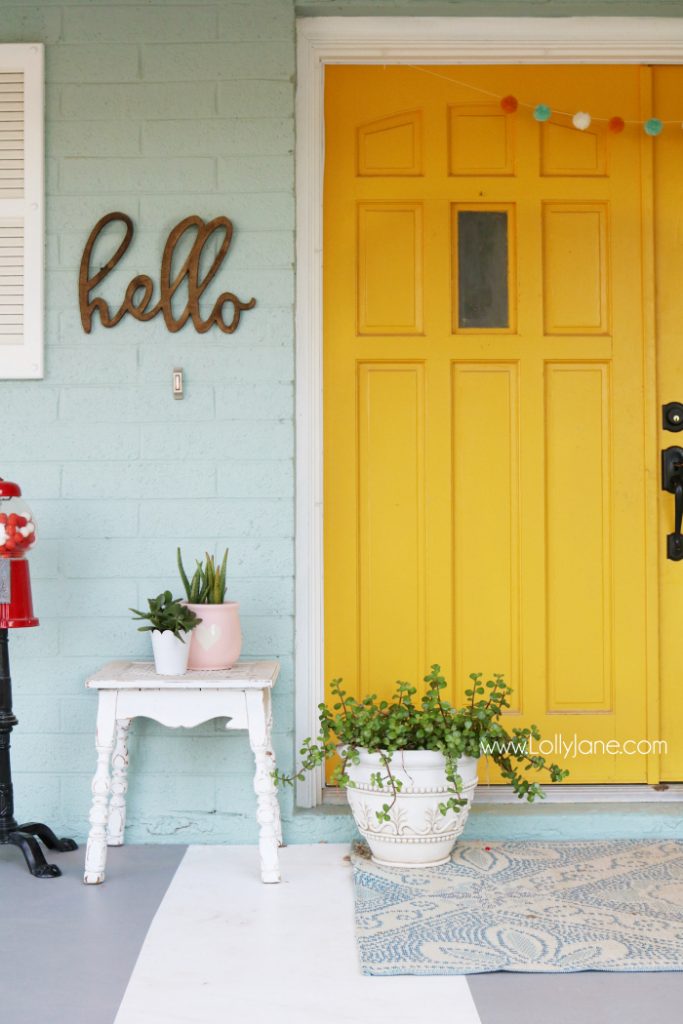 Also visit our hello sunshine decor to swap out as summer approaches…it's made of foam!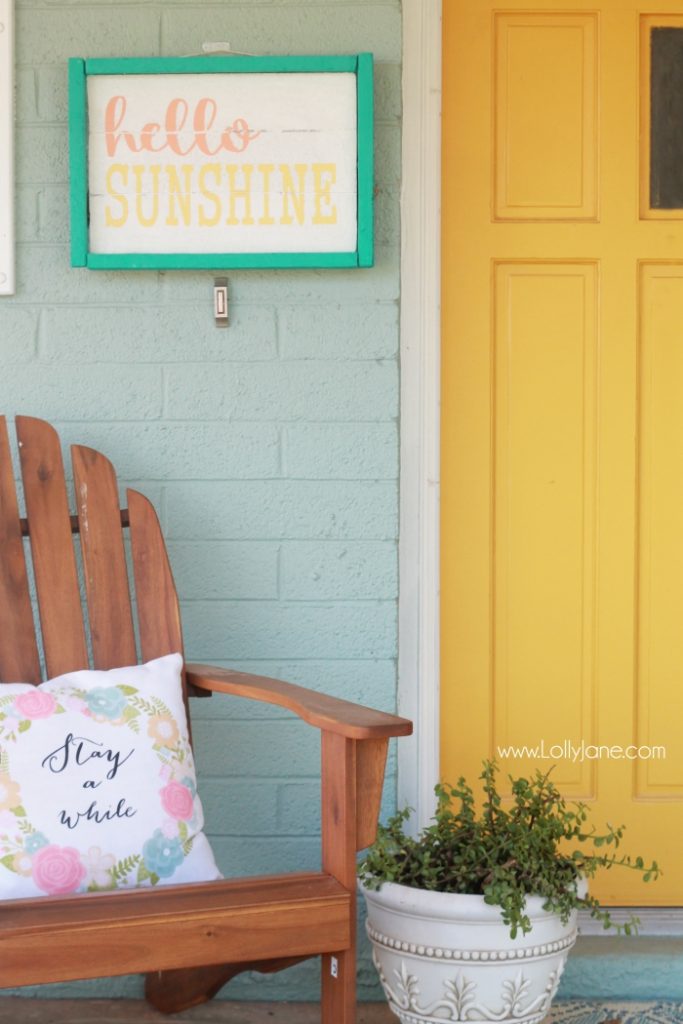 FREE EMAIL COURSE
5 Low Cost Tricks to Make Your House Look Like $1 Million
It's Lolly Jane's 5 FAVORITE Tricks to spruce up your space affordably.

Don't miss these!