easy Valentines Day mantel
It's the week of Valentine's Day and I'm finally sharing pictures of my mantel. I originally had them on my dining room shelves but it was too hard to keep up with two 8′ shelves so I put them back in my entryway.  I didn't make anything new for it, just borrowed from other spots around the house using decor I've made in the past.  This is an Easy Valentines Day mantel. Layer an empty frame, quick 14 sign for Valentine's Day mantel decor then fill in with random coordinating accessories.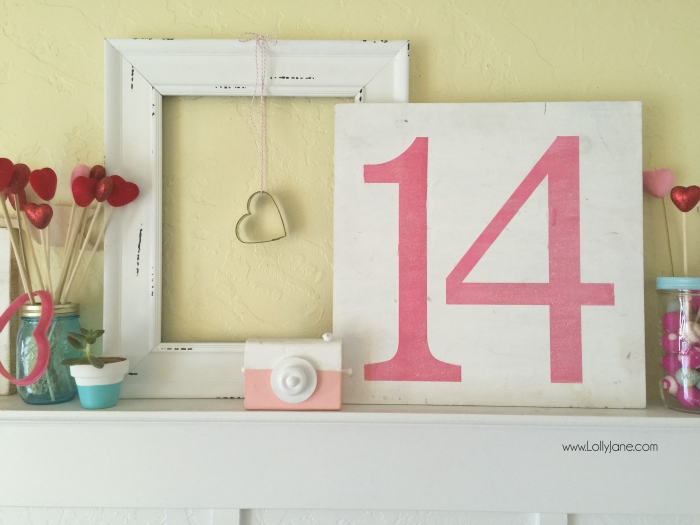 Valentine Mantel Decorating Ideas
Love the simple I heart U blocks. Just use scrap wood + a stencil or freehand, an easy project. We also flipped the original version over to make monogram blocks with mine + hubby's initials which leads to the original creator.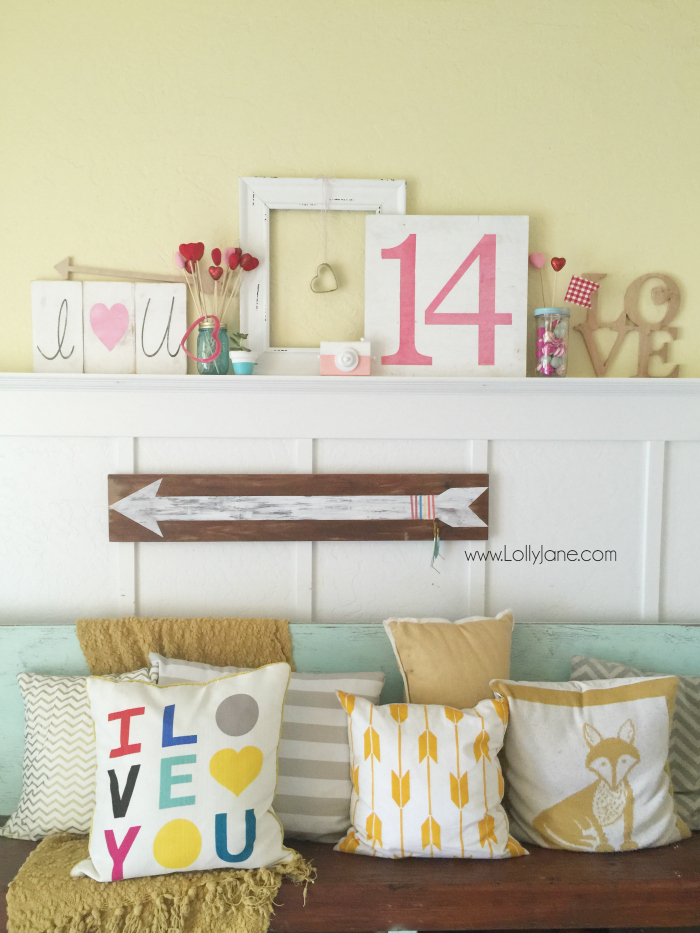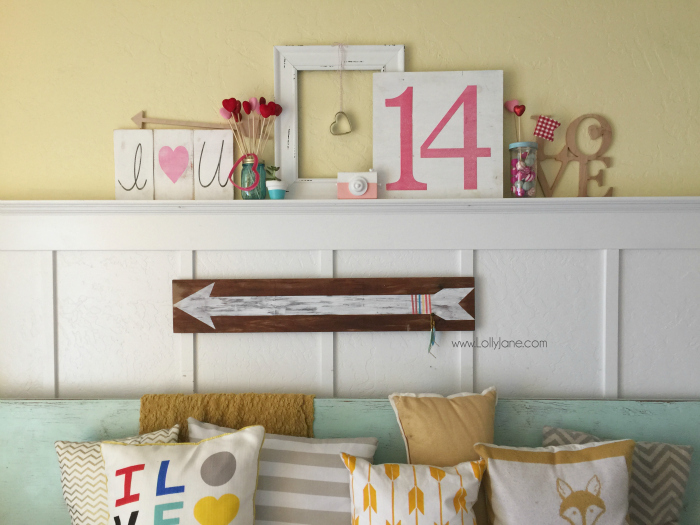 Easy Valentine's Day Mantel DIY
This chippy frame is from Hobby Lobby (use your coupon), I strung a vintage heart shaped cookie cutter from it and hung it with bakers twine. The cute camera is from Amanda Rydell.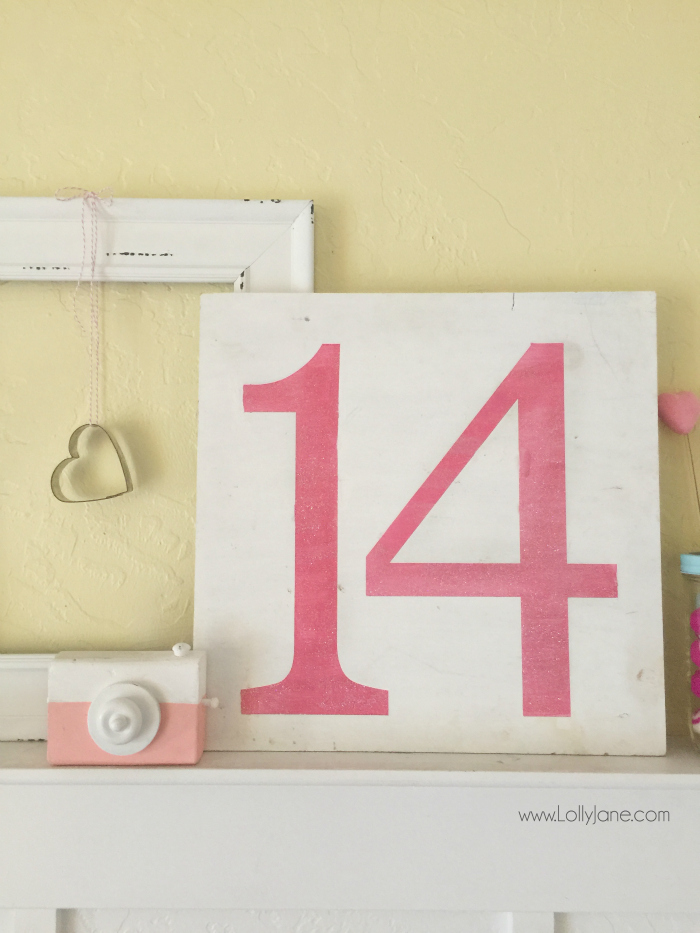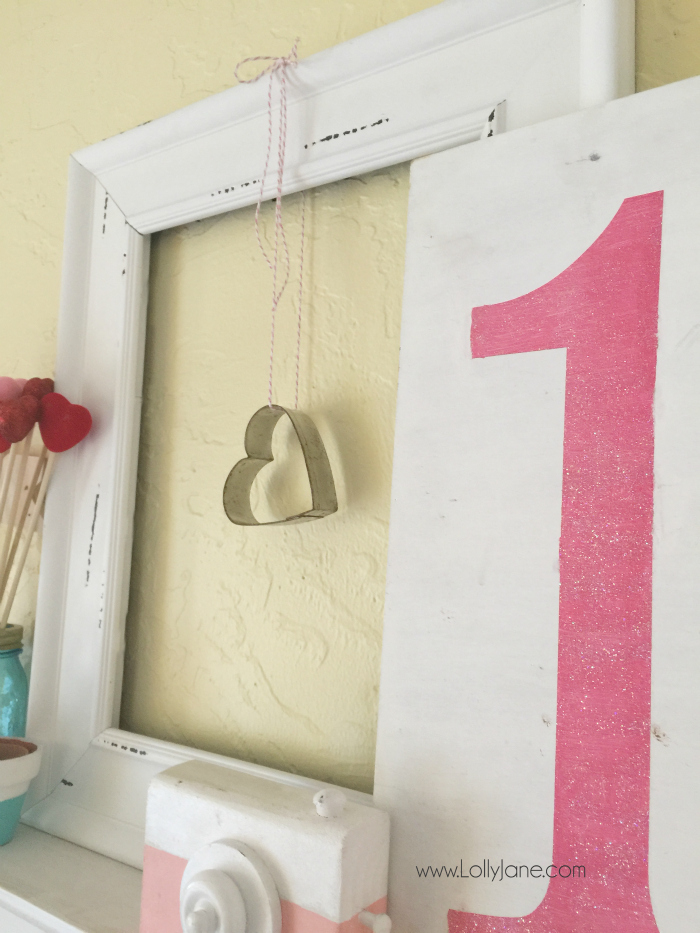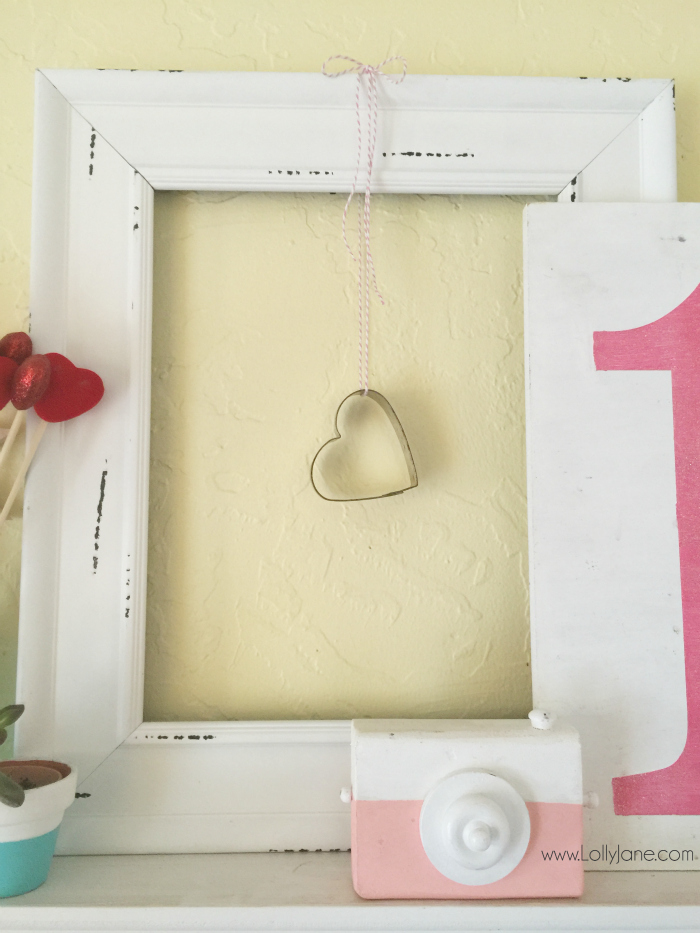 I filled a mason jar with The Felt Pod's patterned wool balls and stuck dollar store hearts on shiskabob sticks then added Natalie Create's fabric flag. The unfinished LOVE wood cutout is for sale in our shop.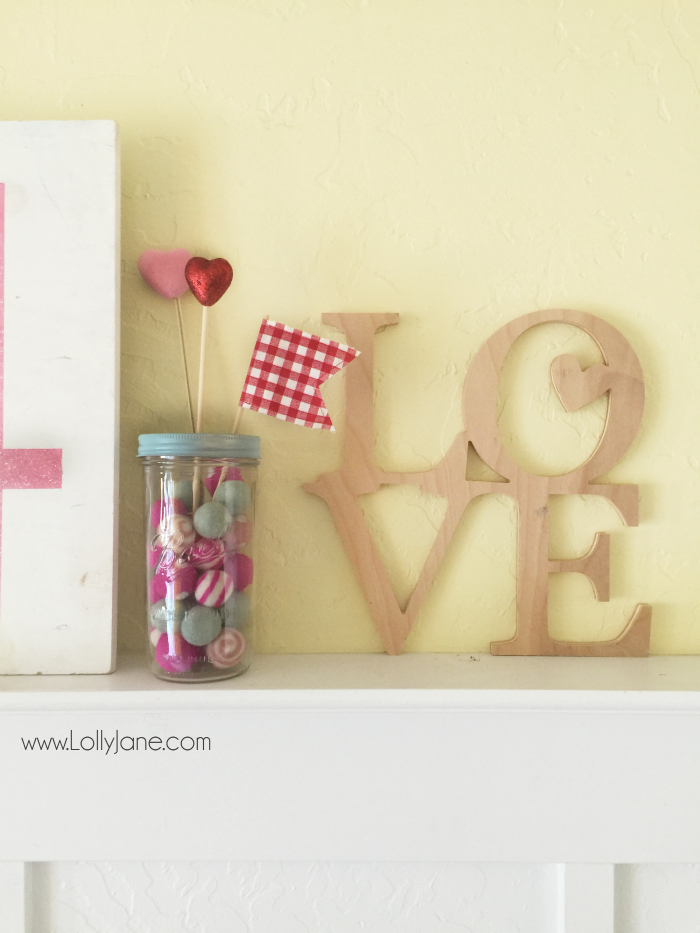 Valentine's Day Decoration Ideas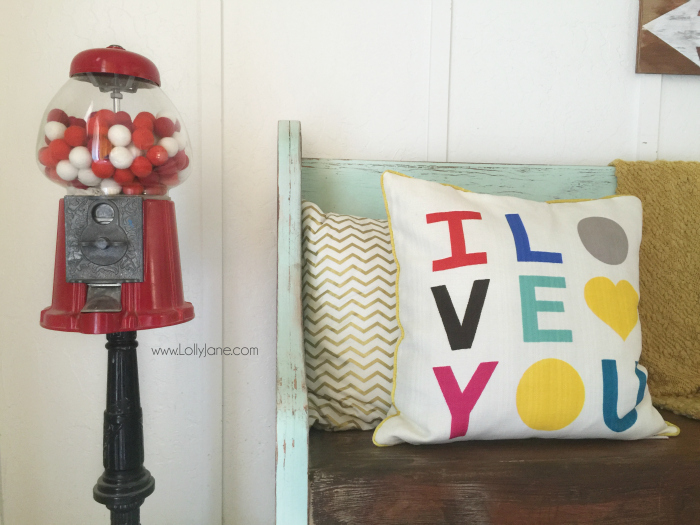 I love this thrifted gumball machine. I debated about painting but have been lazy about that and the red is a fun pop of color since I don't have it anywhere else in the house. I filled it with Hello Maypole's red, dark red and white wool balls. Best part? No having to refill the gumballs my kids and nieces/nephews would have emptied already (;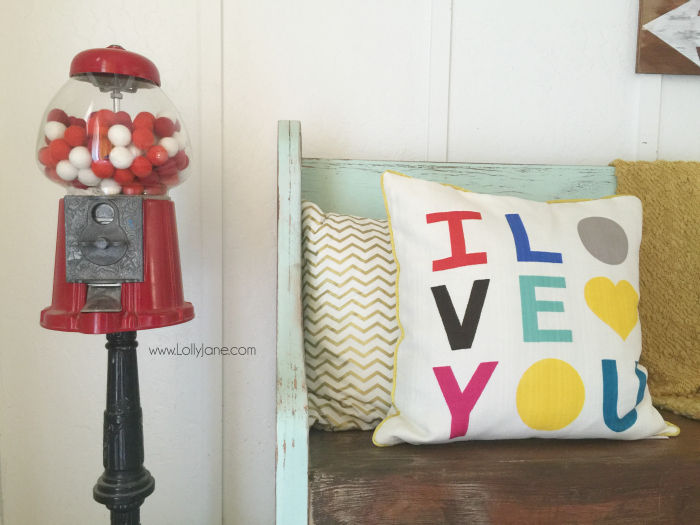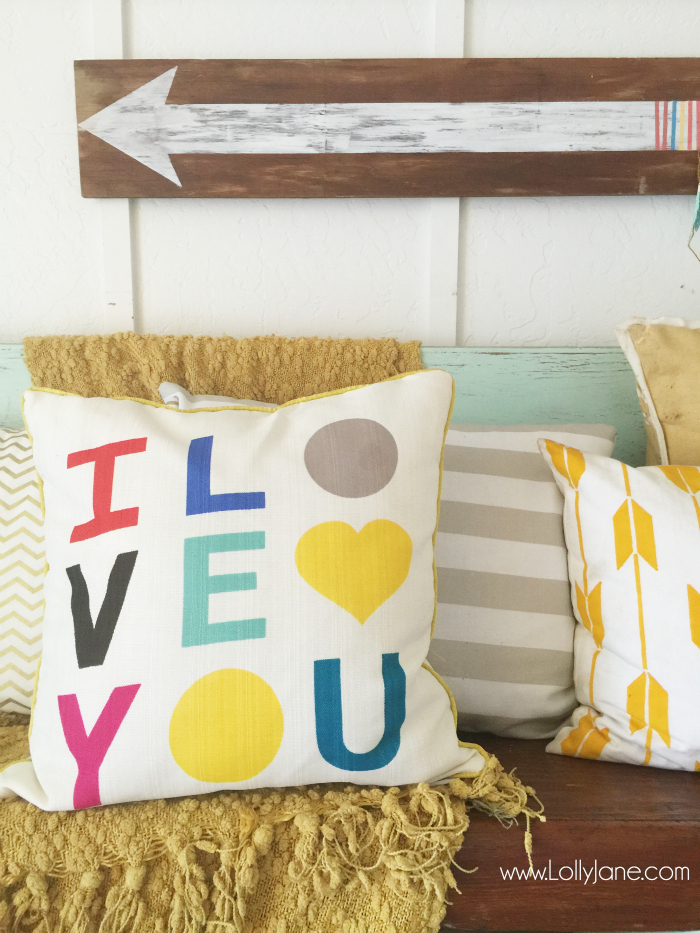 Like the long arrow sign? Check out the tutorial: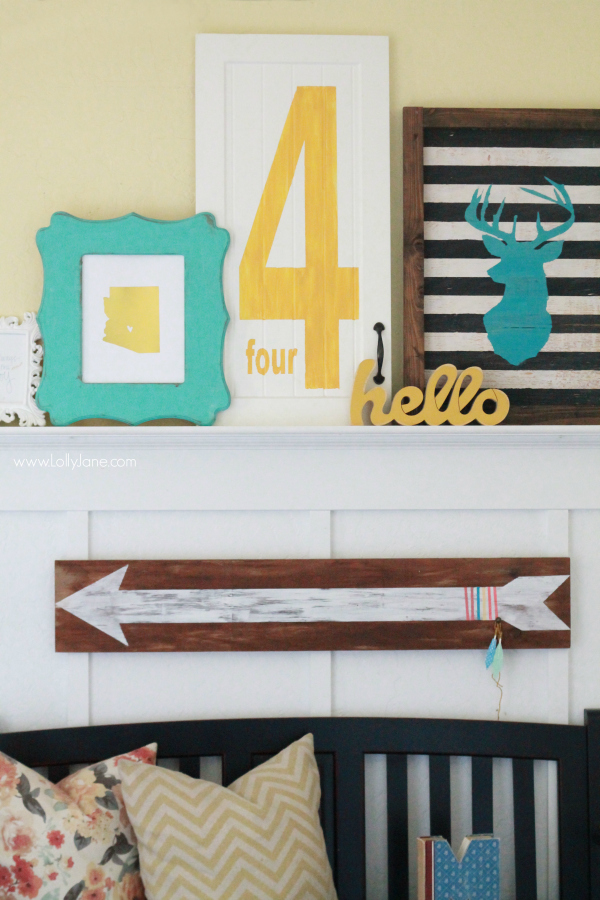 Check out the DIY glitter 14 sign too!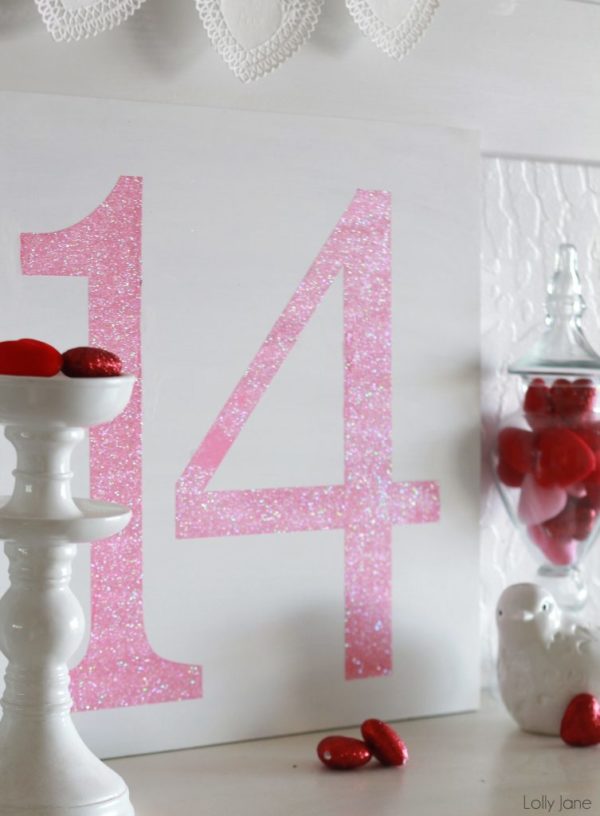 Visit our shop for completed home decorations.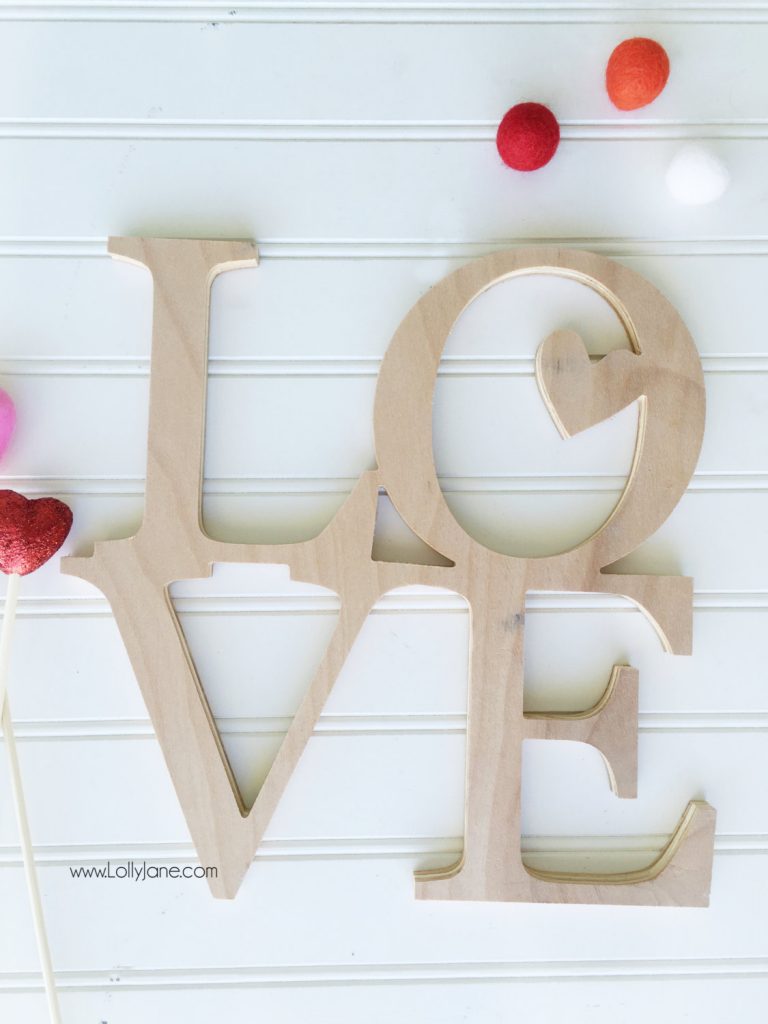 Love the mini painted pot? We created a free printable succulent tags for it as well.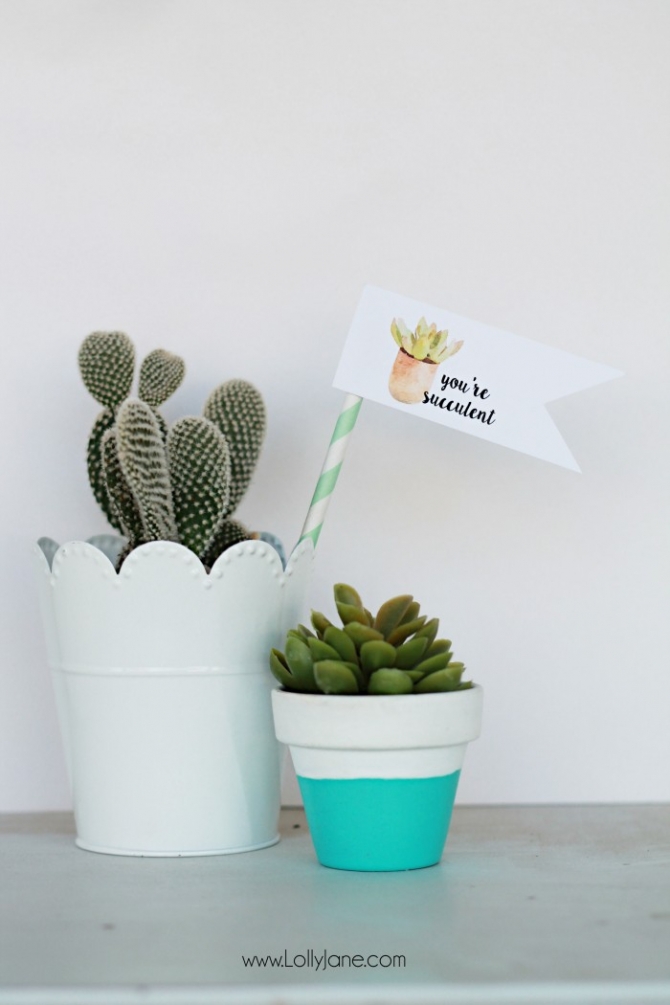 Visit all of our Valentine's Day ideas plus 11 more pretty Valentine's Day mantels: