Halloween bat treat holder
Eek! Halloween is only 8 days away! If you're still looking for ideas for what to give as a neighbor gift or to bring to your Halloween party hostess then look no further. These Bat Treat Holders are a cinch to make and so darn cute!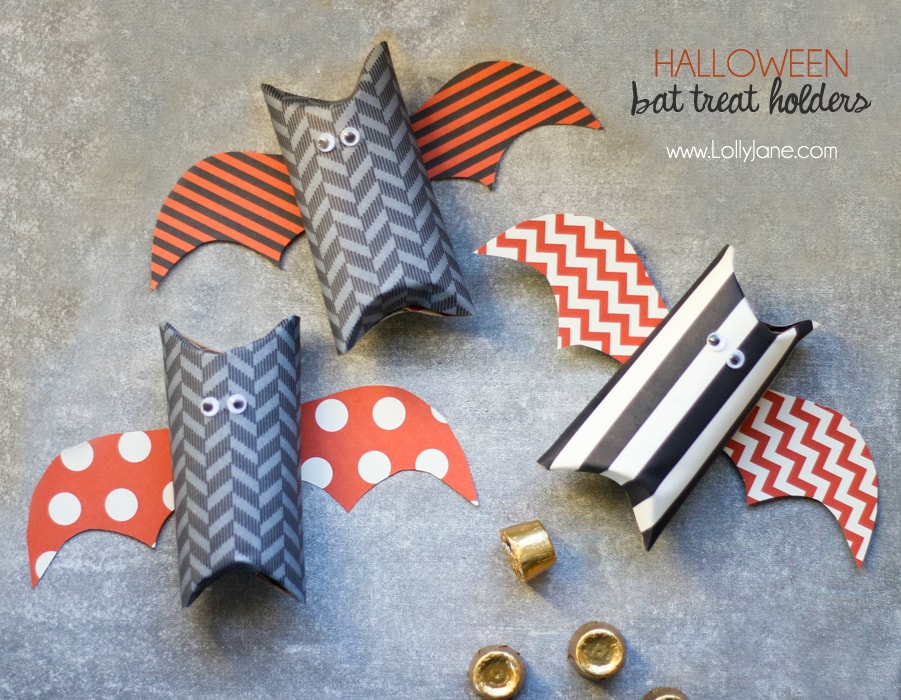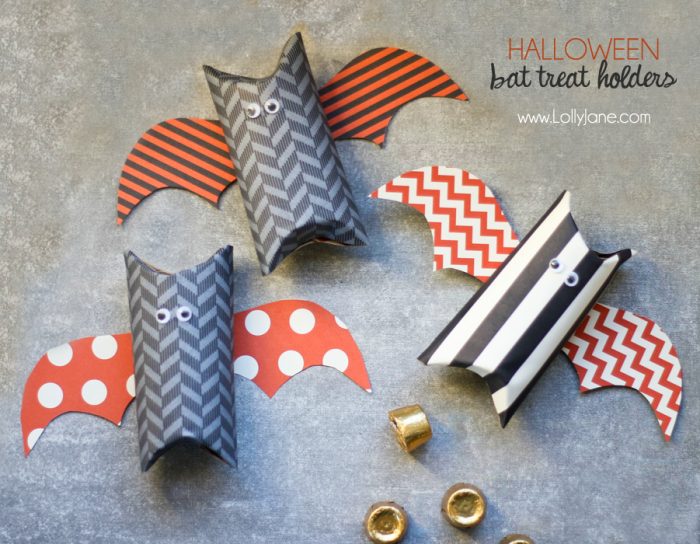 These little guys also make for a fun afternoon crafting with the littles and their friends will just love to receive such a festive favor… and enjoy the candy inside, of course! 😉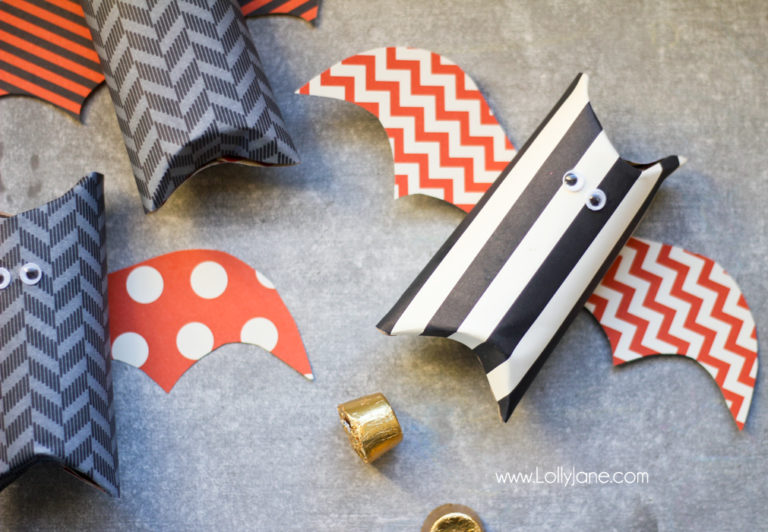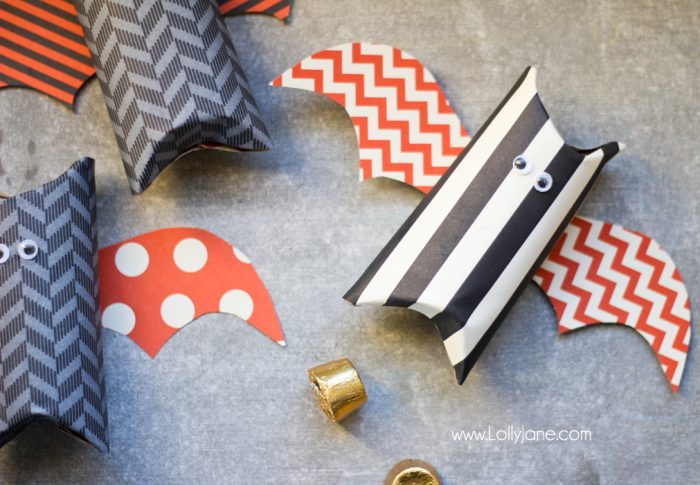 I am a craft hoarder and actually have a stash of empty toilet paper rolls in my craft closet because a crafter never knows when she will need to use one… or three or four! 😉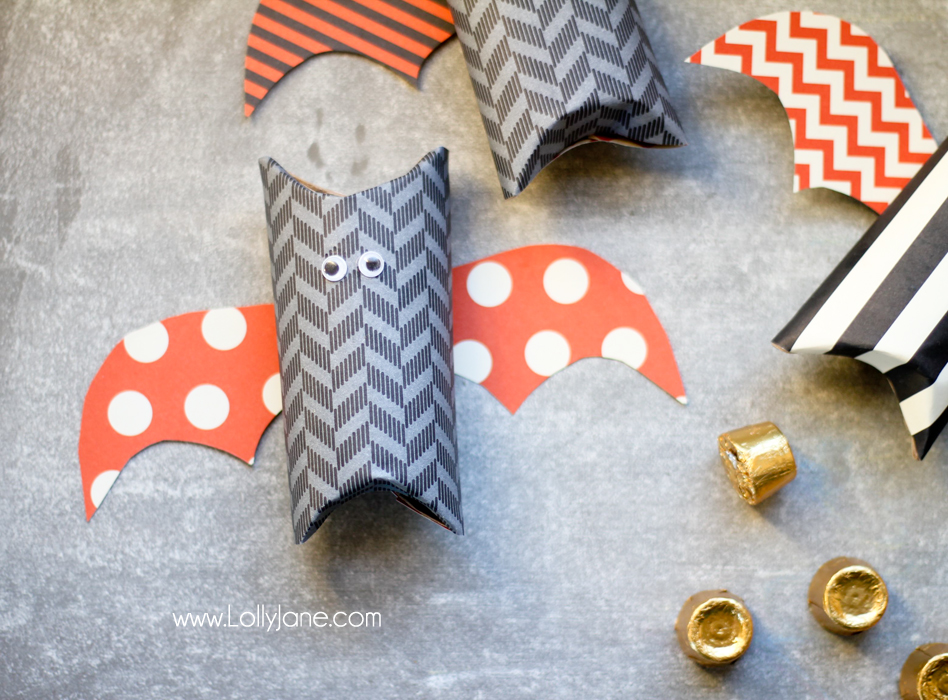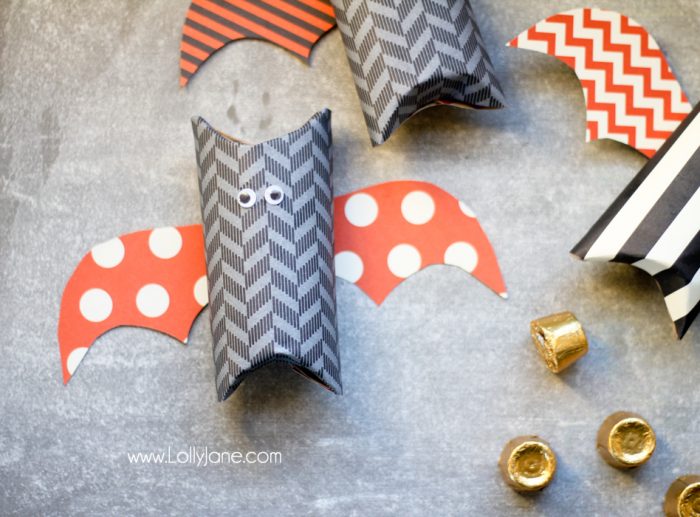 You will need:
School glue
Paint brush
Scissors
Construction paper
Googly eyes
Empty toilet paper rolls, of course!
CANDY!!!
Directions:
Put glue around toilet paper roll.
Wrap scrapbook paper around roll and trim.
Fill with treats, stickers, or small Halloween toys and push edges closed.
Glue googly eyes on.
Cut bat shaped wings from coordinating paper, glue on backside.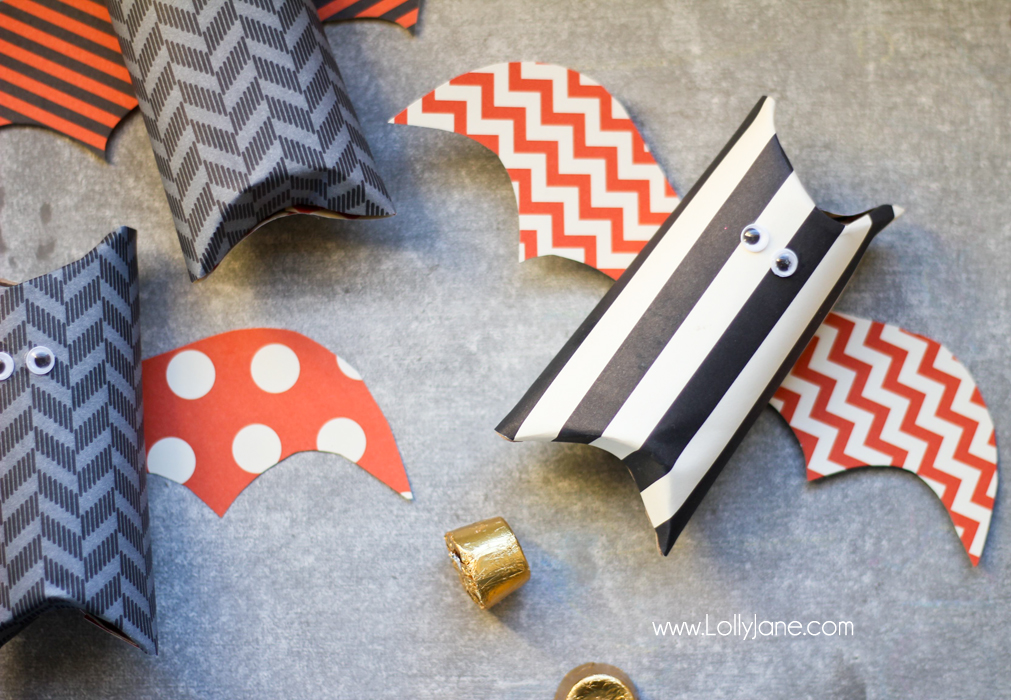 I am just loving the back of these cute bats- when you turn them over they look like they are flying away into the evening to scare little trick-or-treaters! 😉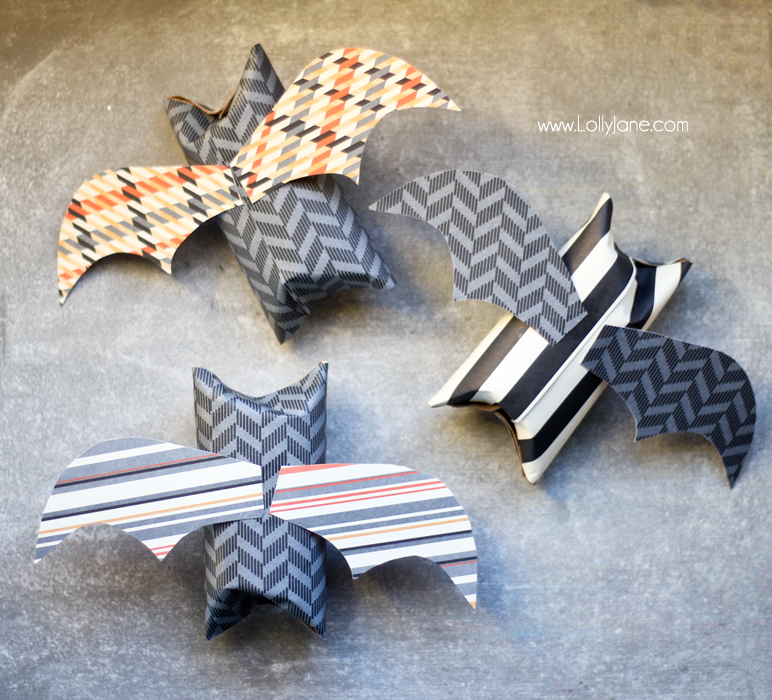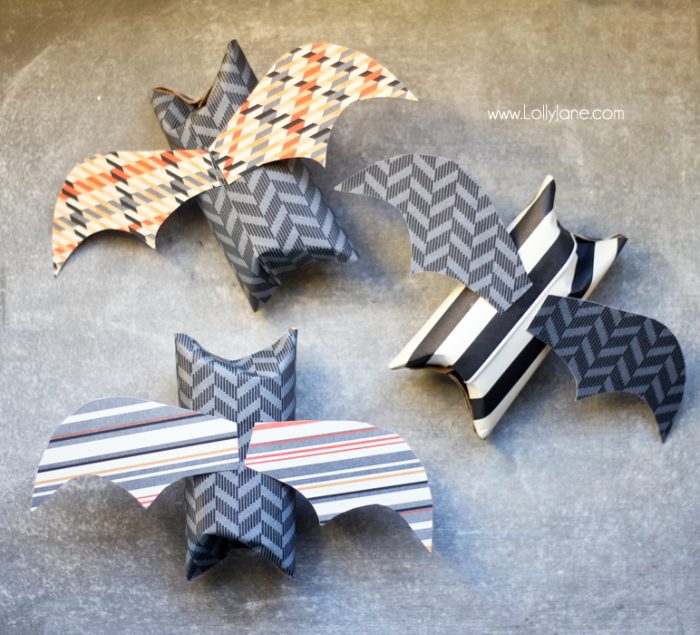 Boo! These are in inexpensive and easy project for your kiddos school Halloween parties!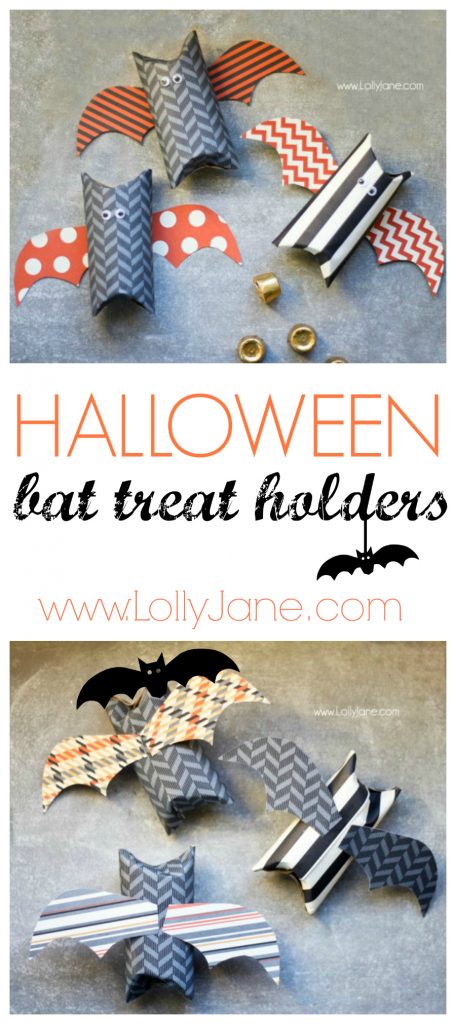 Take a looksie at our witch's broom treat bag or our Halloween skull cake stand to coordinate with these cute bats! (;