easy Valentines Day glitter sign
Today we're making a easy Valentines Day glitter sign!  Do you remember the cute 25 sign I made in honor of Christmas?  As I was packing up my Christmas decor, I had a thought to put the 14 for Valentine's Day on the back side.  A two for one sign.  I don't decorate in between Christmas and Valentine's Day, I know it's a big gap but what goes in between??  AZ doesn't really have a true winter so I omit winter decor and move right onto love day!  Hello cute bunting!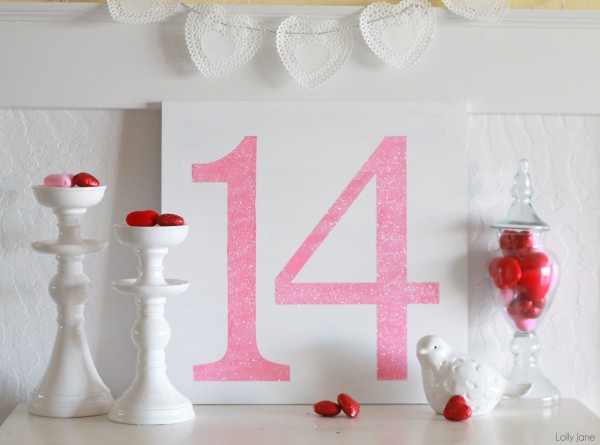 Here's how you can make an easy Valentine's Day glitter sign in a few quick steps!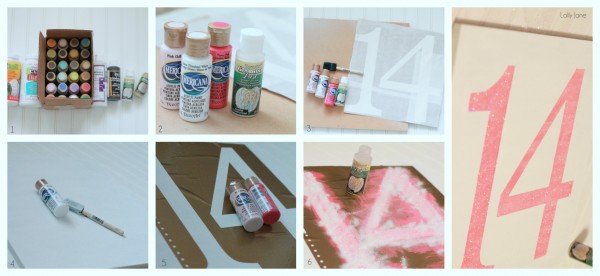 Gather supplies.
I used Deco Art's acrylic paints and their Glamour Dust to give it a shine!  Find them at any local craft store.
Keep in mind for the pink, I combined two shades to give it the right hue.
Paint your board white (I used a 16″ x 16″ MDF left over from this craft night)
Mix your pinks and paint inside your stencil (email sassy.s[email protected] to order one if you don't have a cutter).
While paint is wet, liberally sprinkle glamour dust onto your 14. Peel off the vinyl stencil and you've got some easy decor!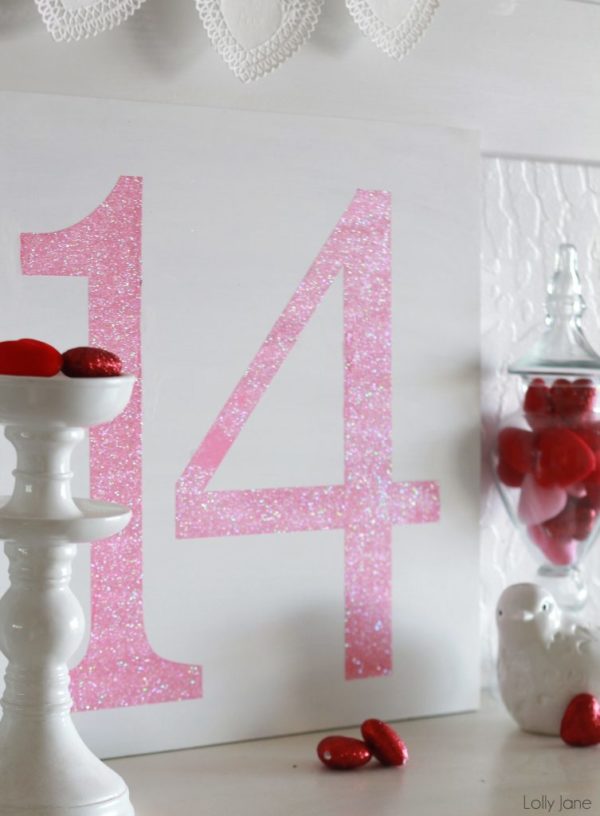 Check out that glam, lol! I like it, it's a fun addition to this romantic holiday!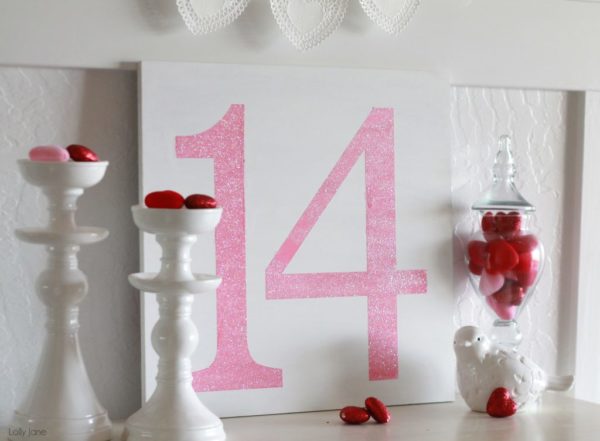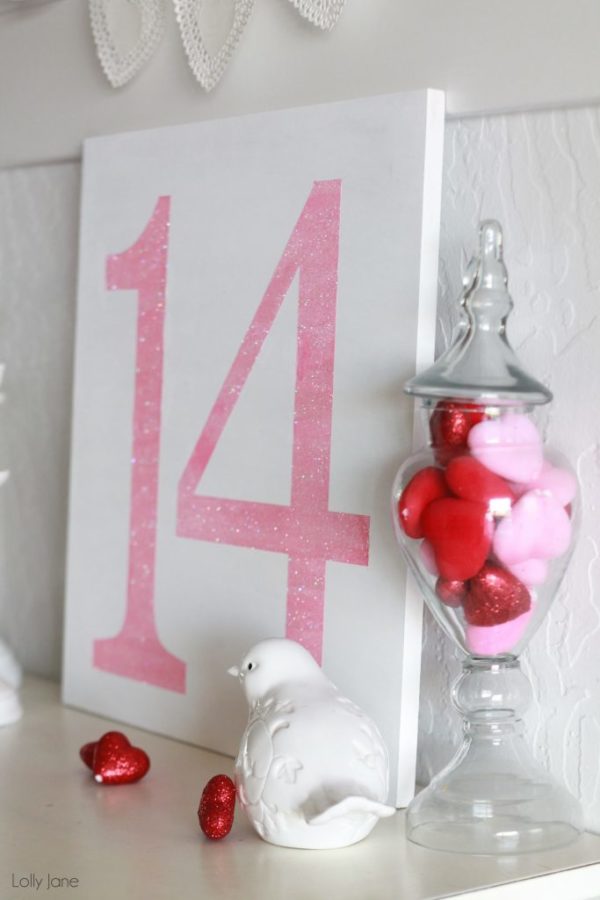 Check out all our Valentines Day ideas here! Including our popular LOVE letters!!  We're full of tip and tutorials for year round decor too! XOXO