pretty chalk painted birdcage makeover
I nabbed this pretty birdcage at a DownEast Home sale a few years ago. I loved the metal look but have always envisioned painting it. Then it sat in various locations of my house until I finally decided on a color. Or rather, three very pretty colors! Using our favorite chalk paint powder, it was a breeze to take this from drab to fab!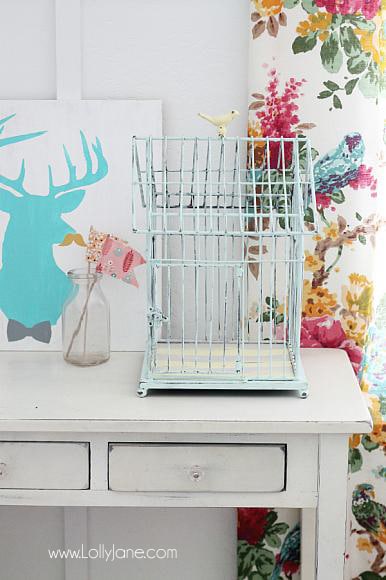 You know we can't get enough of chalk paint. We've created several furniture pieces with it and wanted to see how it would do on metal. The conclusion? It covered beautifully.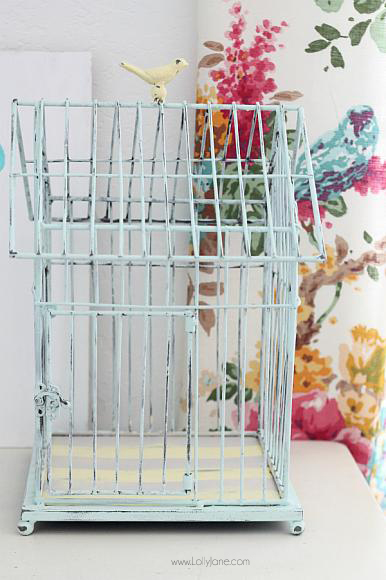 Supply list (contains our favorites, some may be affiliate links as well):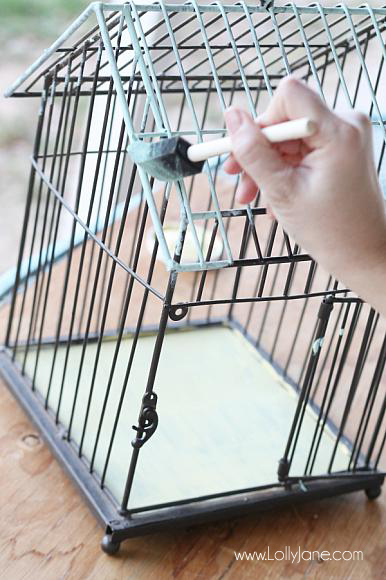 Directions:
Paint base of birdcage yellow.
When dry, tape off and paint gray.
Paint outside of birdcage mint.
Peel off tape when wet.
After cage is dry, sand down with sanding block.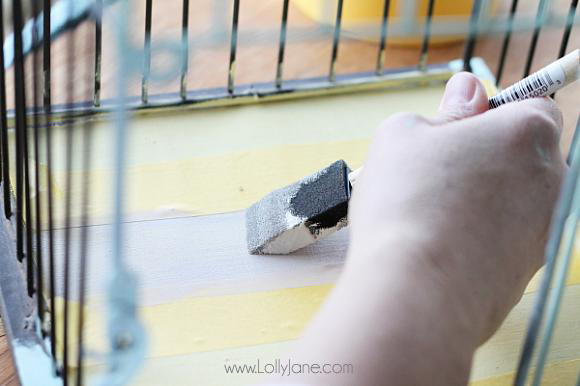 That's all there is to it. To seal, you can wax it or use a spray sealer if it's going outdoors. Otherwise, let it distress naturally over time (or use a sanding block to scuff it up a bit) which is what we prefer.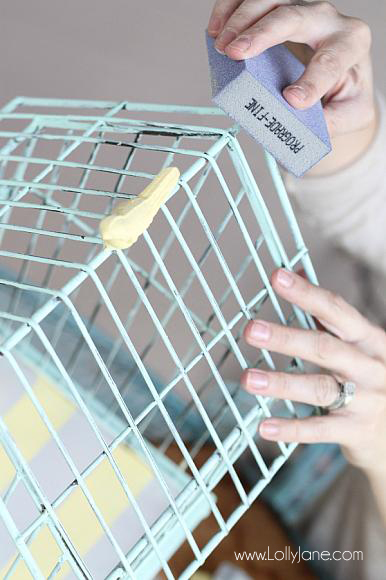 This was a super easy makeover that matches the scheme of our home a little more than plain metal!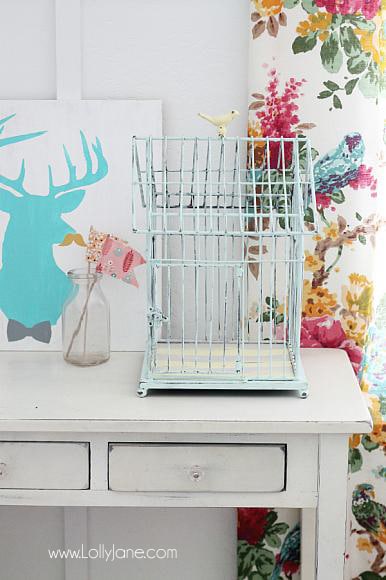 Check out more makeovers using chalk paint (you can snag our fave chalk paint powder here) like our Painted Chairs,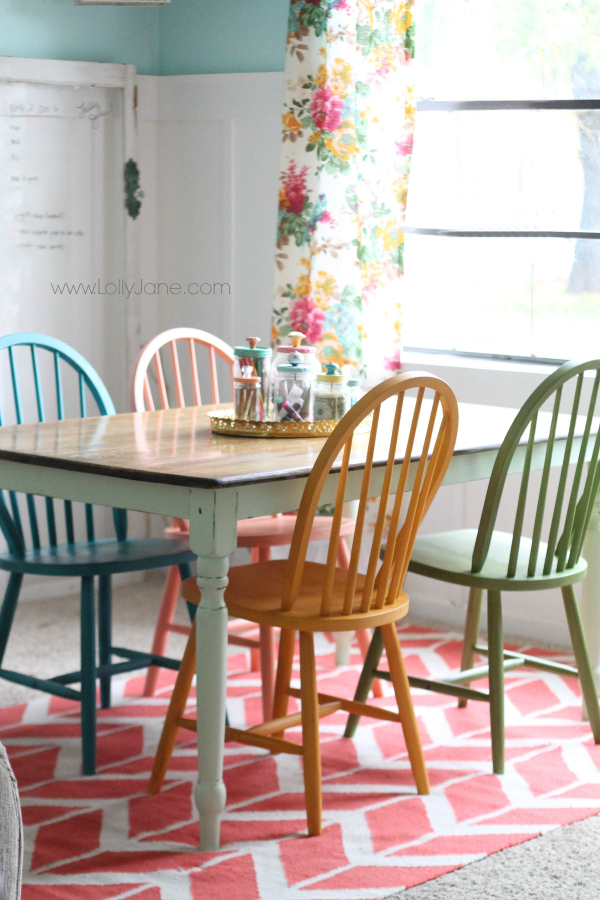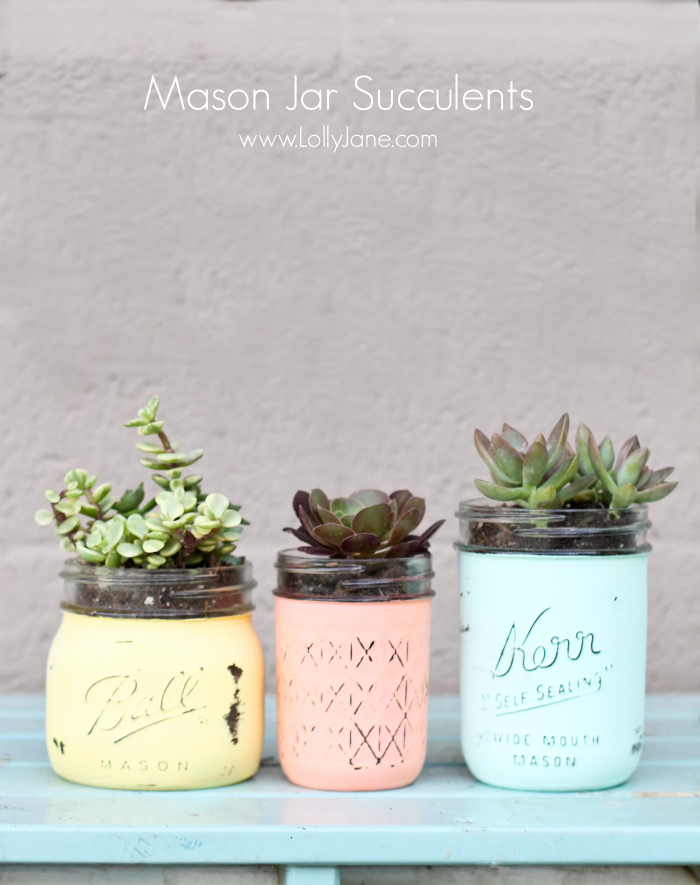 or learn How To chalkboard any surface in any color!