DIY: Boredom Buster Popsicle Sticks
Lots of fun boredom busters for kids: write down ideas on Popsicle sticks then pull an idea a day to keep them busy!
Looking for things to do while your kids are home all day? Us, too! We've come up with an easy to way to keep them busy. Best part? Do the work one time then you don't have to come up with new daily ideas!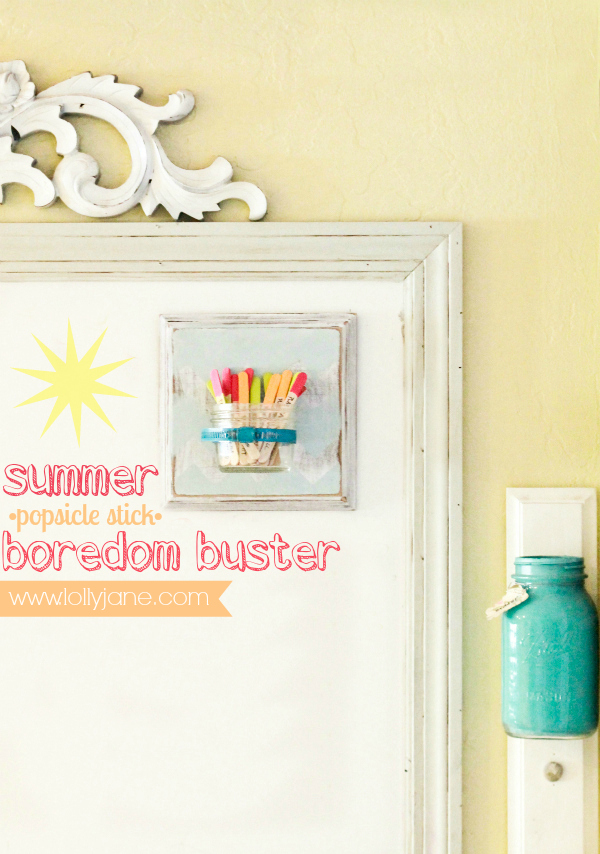 how to make boredom buster popsicle sticks
The first part of the project is dipping your sticks in three different colors of acrylic paint.  My kids had fun with this part!  Why three, you ask? Because we organized our activities into three categories.
Orange = Inside Activities
Pink = Outdoor Activities
Green = Away from Home Activities
Simply dip your sticks in the paint and let air dry.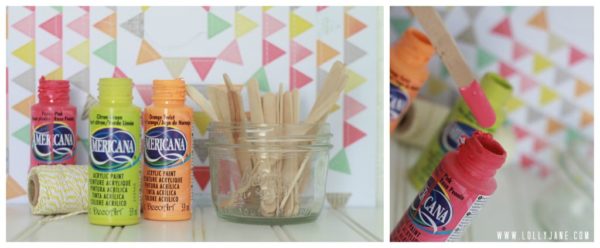 activities to keep kids busy
Fill your jar with your custom popsicle stick activities and avoid that oh so common "Mom? I'm bored" struggle!
We shared 100 family time ideas last year which helped pull inspiration for the popsicle sticks.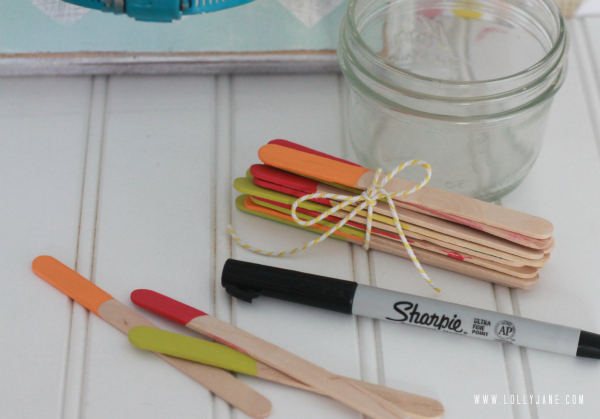 This can also be used as a chore chart, reward system, etc.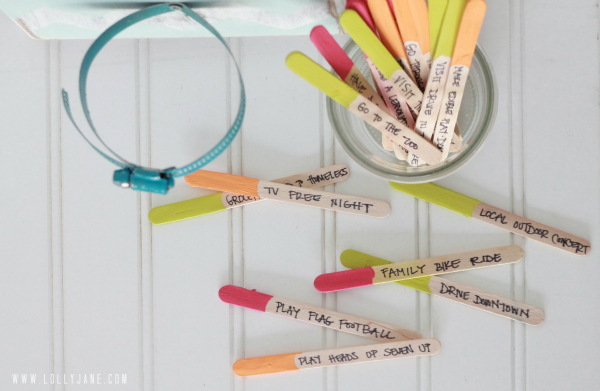 More Kid Activity Ideas
How to Hang Popsicle Stick Jar
This is optional but here's how we stored it. While the stick were drying, assemble your jar to hang in near your command station like I did for easy access. Bonus: it's up high so little hands can't bump the glass.
For quick hanging, we copied our mason jar bathroom storage technique, very easy and our only cost was $1.47 for the clamp.
We cut a piece of wood down to 8″ x 8″ and routered the edges.
Let the kids paint the wood
Another just for fun option: Paint the board brown (so it will show through in the end) then paint it white. For easy chevron, we used Scotch tape and free handed 2 rows to give it a quick design. Peel off the tape and admire your new pattern. If you like it grunged up like we do, go crazy with your sander!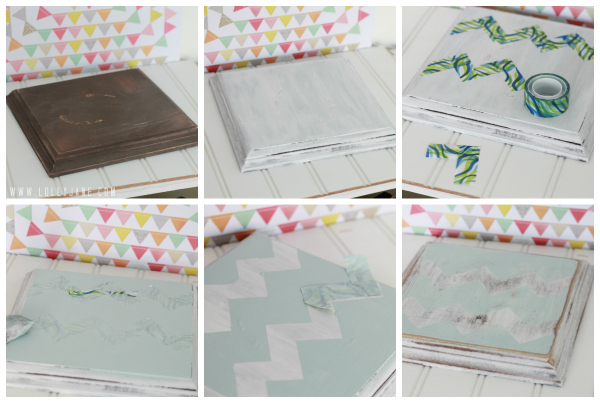 These awesome AC clamps can be found in the hardware department at your local home improvement store. I spray painted mine turquoise to give it a pop of color so it wasn't as industrial looking. I then used these punches and hammered a hole through the back of the clamp.
Screw your clamp into the wood and you have a very secure mason jar holder!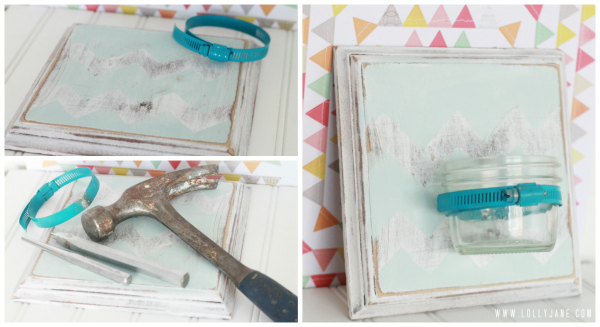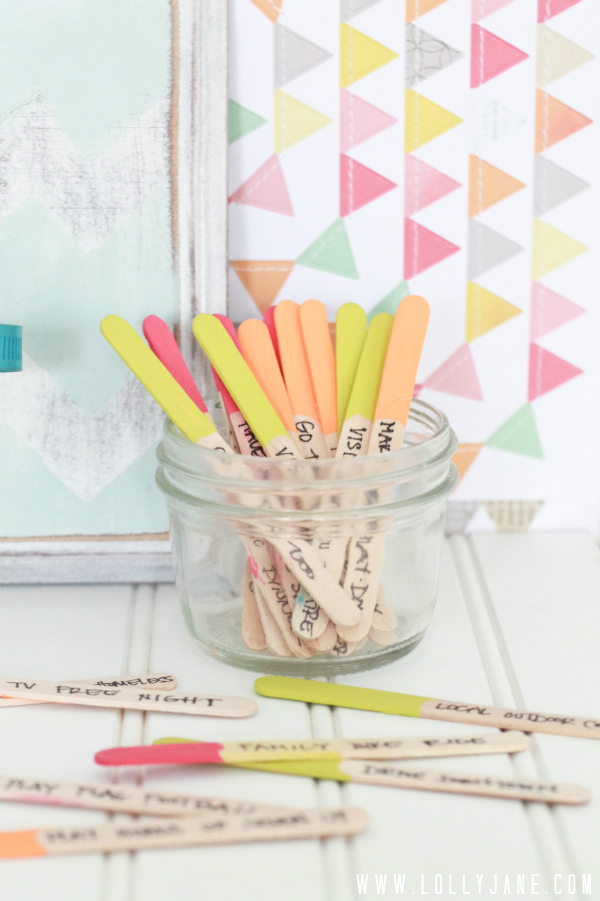 Follow along on Facebook + Pinterest…but let's be honest, you'll see us most frequently on Instagram!