"Summah-time and the livin' is easy!" Yep, we are having a ball during the kiddos summer vaca! We recently teamed up with OshKosh B'gosh and their fun new website, Forever Summer, to tell the world what this time of year means to us, (besides sunny, lazy days that is!) Before we share you have to check out the kids new cool threads!
We chose their darling striped outfits (love the pops of neon!) on the OshKosh site, which is our go-to store for summer essentials like shorts, tunics, leggings, trendy tees, sandals/flip flops, swim wear + coverups and darling accessories, all of which are staple items in sunny (HOT) Arizona! My son is seriously loving his tank that he can throw on after the pool or pair with a pair of cargo shorts. From polos to graphic tees, (love that they're 100% cotton,) my little guy is stylish and comfortable. Kelli's daughter is sporting a darling jersey tunic that is perfect for pool wear or paired with leggings for an easy breezy outfit! Their girls section also includes dresses, skirts, tanks, tops with feminine details as well as cotton tees with the slogans, animal themes and glitter graphics that every girly girl loves! // Find your OshKosh B'gosh store locator here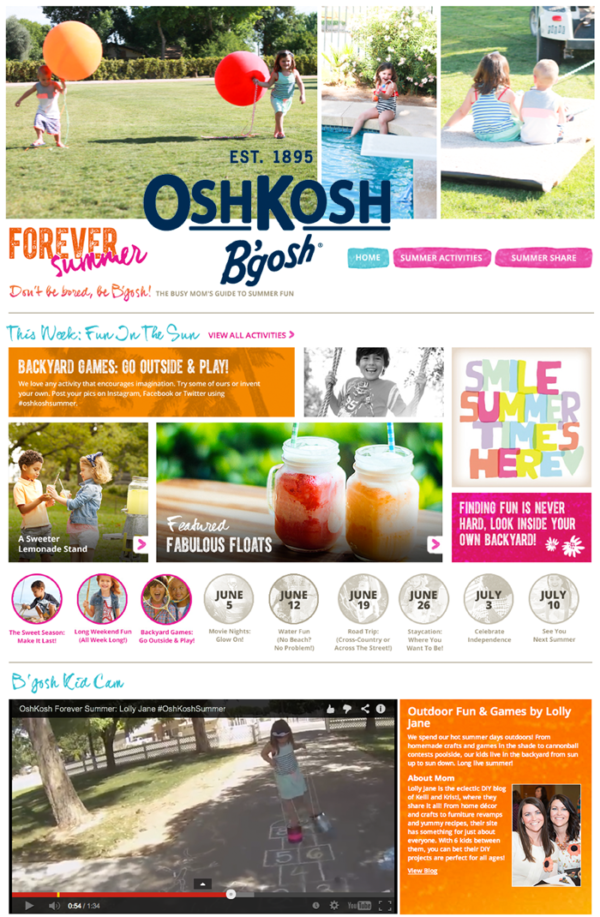 So what do our stylish little tykes do in the summertime? Because it's a bit warmer here than most places (more like sizzling hot!) we do a lot of water activities! Playing with super soakers in the pool, cannon ball jumping in the hot tub, using squirt guns to knock over paper cup towers or gettin' soapy on the slip 'n side, our kiddos are most comfortable with water play! Although it's hot hot hot out, we encourage outside play as much as possible so we leave the pail of sidewalk chalk out, play hopscotch with rocks or pine cones and walk with stilts made from tin cans, (you can see the live video of how these cute handmade craft works on the Forever Summer site or check out the full tutorial below.) So, do YOU love OshKosh???
Enter to win a $50 gift card to OshKosh B'Gosh by simply telling us your fave thing about summer time!
Check out OshKosh's summer ideas like their fabulous floats,
and their patriotic pretzels, yum!
Well, to make those cute tin can stilts you saw in the video, you need little supplies + a lot of imagination!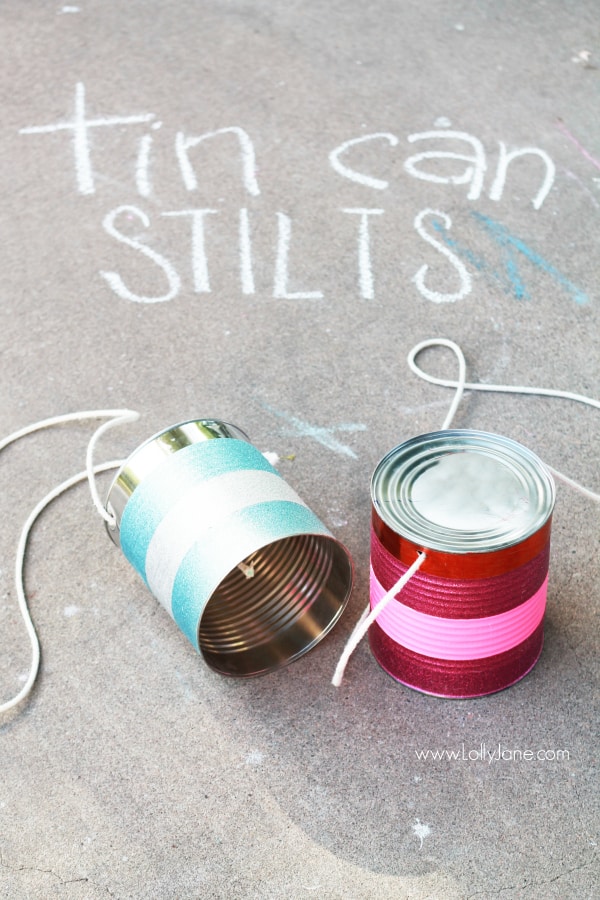 Supplies:
2 empty #10 cans
Can opener with the puncture tool
1/2″ thick nylon rope, 10′ total
Duck Tape, (we used glitter tape)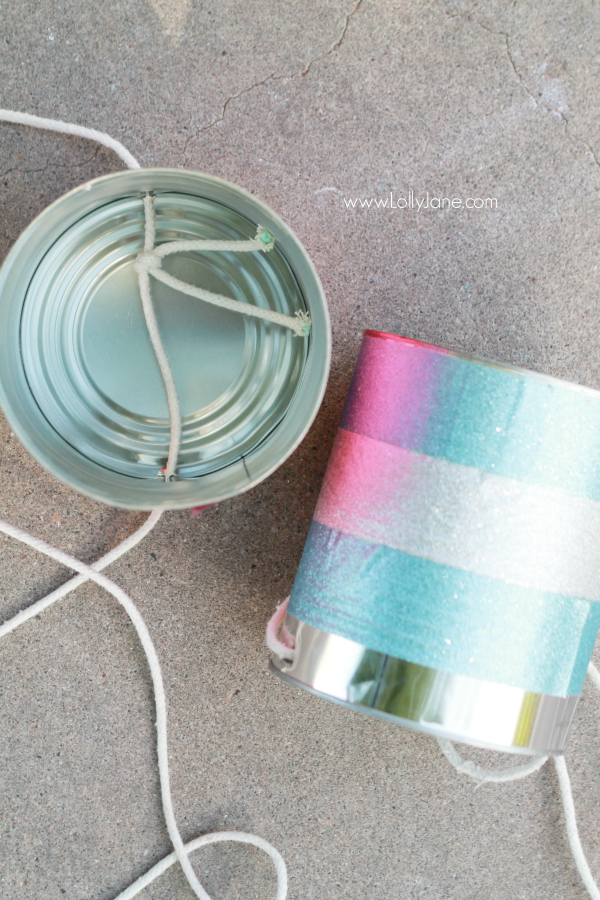 Directions:
Punch 2 holes across from each other about 1/2″ down from each can.
Thread 5′ rope through the can, tie inside in a knot.
Wrap tape around the outside for easy decoration, no painting required!
Optional: Use chalky paint to create designs or just leave the cans blank 😉
Whatever you decide, these fun tin can stilts are sure to provide easy entertainment for hours!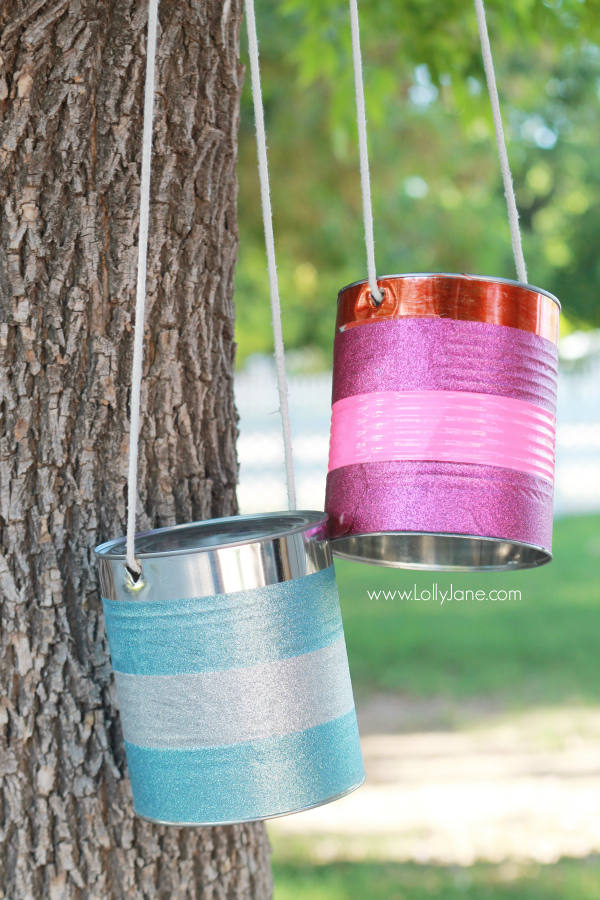 Check out all of our kids craft treats and ideas like these cute sock snakes,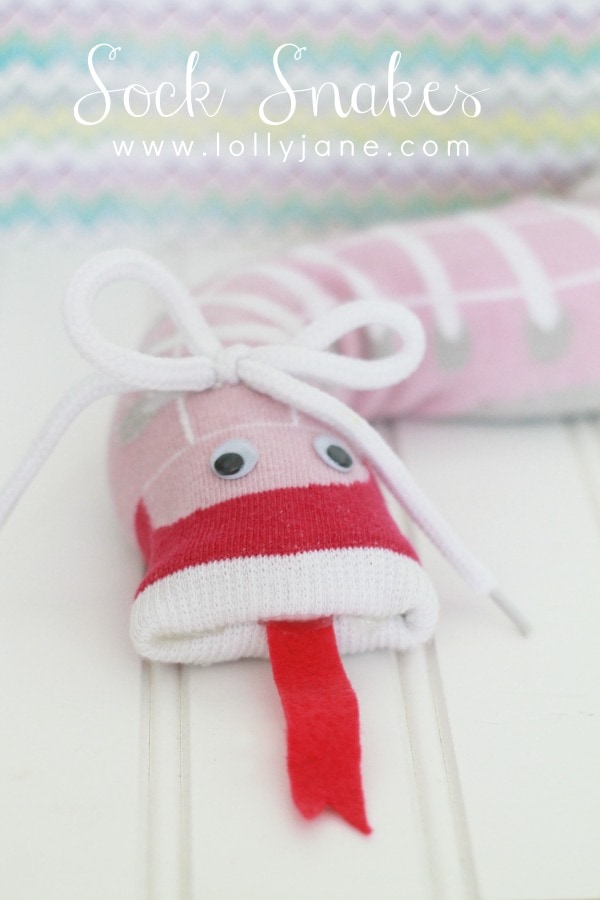 these fun storage dino lids,

make some yummy red white & blue pudding pops,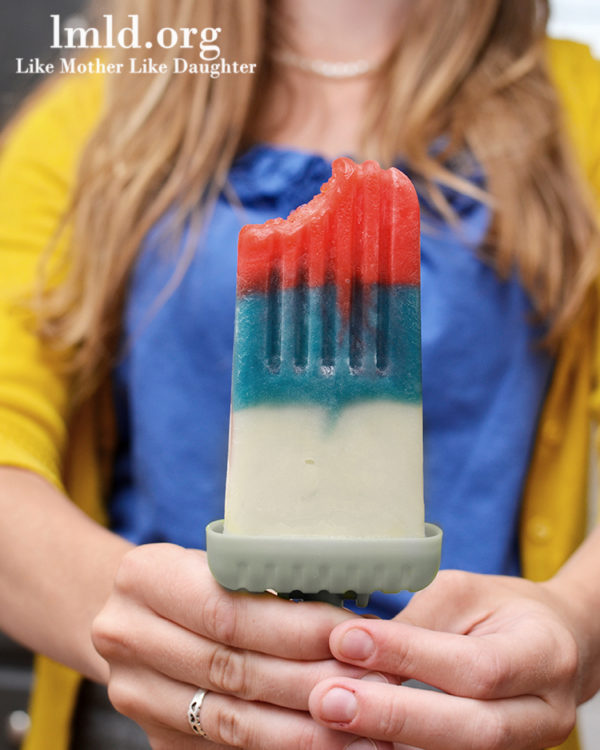 and if you still need ideas, our boredom buster Popsicle sticks with let help you out,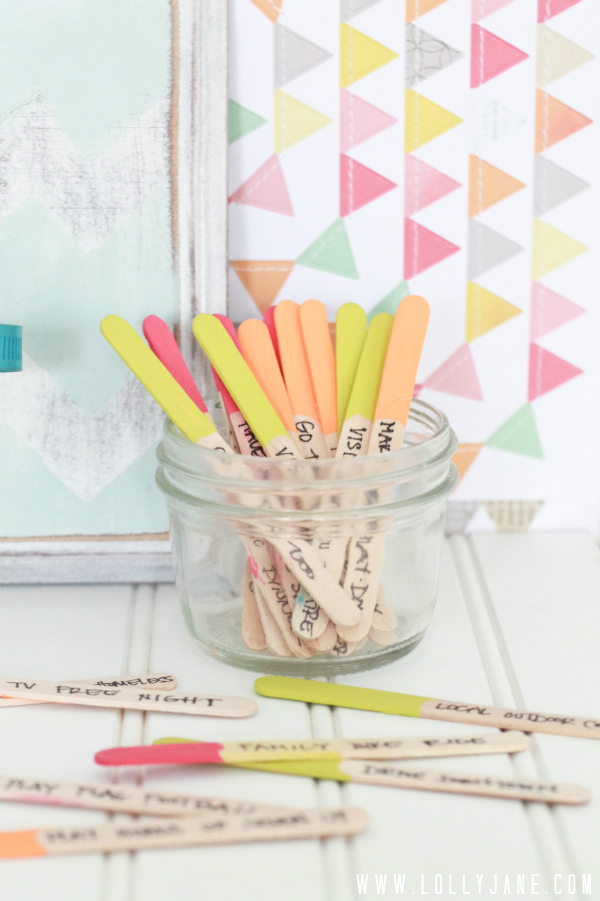 or you can see our list of 100 activity ideas or 50+ easy kids crafts!
This is a sponsored post brought to you by OshKosh B'Gosh and The Motherhood. As always, all opinions are 100% our own. 😉
FREE EMAIL COURSE
5 Low Cost Tricks to Make Your House Look Like $1 Million
It's Lolly Jane's 5 FAVORITE Tricks to spruce up your space affordably.

Don't miss these!