Kids Activity: Tin Can Stilts
Make a set of DIY tin can stilts, an easy to make kids craft with cans and rope. keep kids active and busy all day long!
We were raised with a full year supply of food. Our mom always had some form of fresh bread baking, was dehydrating fruit or was canning chicken. She always had supplies like #10 cans on hand, plastic containers and large buckets hanging around. As her children grew into adulthood and started moving out, she was cleaning out her storage room and offered us any supplies we needed.
We thought it would be fun to recycle her cans into kids activities instead of throwing them away. Bonus: It's been keeping our kids busy on long summer days ?
diy TIN CAN STILTS
To make this cute tin can stilts, you need little supplies + a lot of imagination!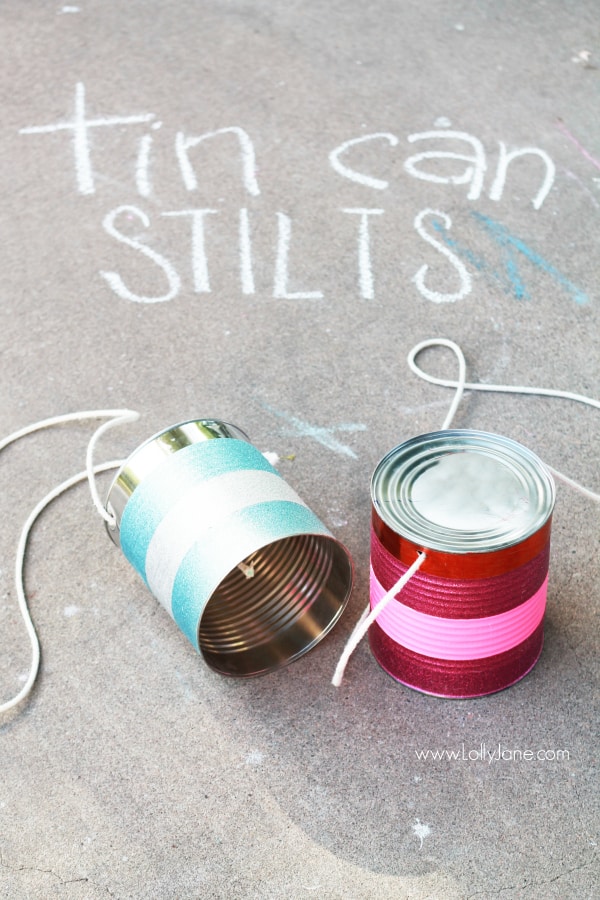 supplies to make tin can stilts
2 empty #10 cans
Can opener with the puncture tool
1/2″ thick nylon rope, 10′ total
Duck Tape, (we used glitter tape)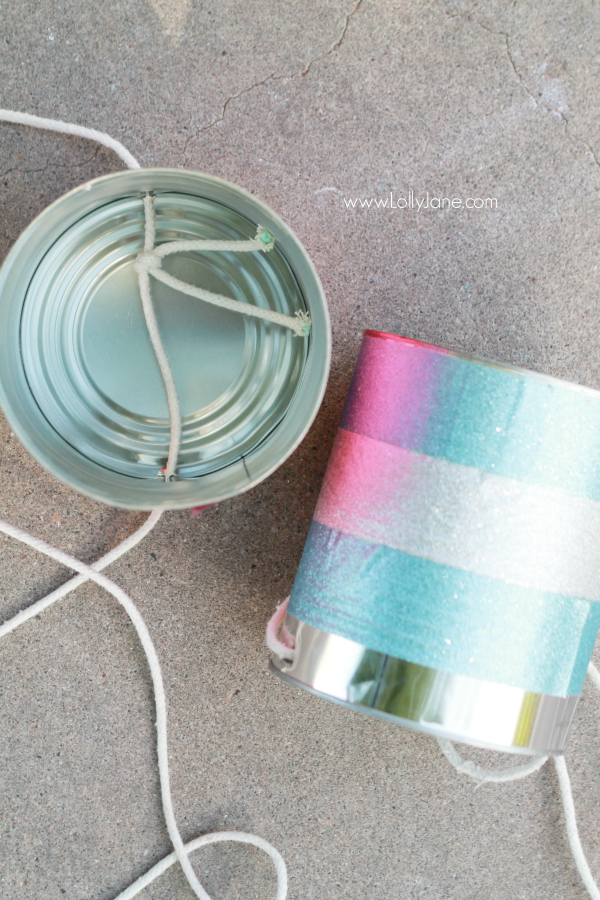 Directions to make tin can stilts
Punch 2 holes across from each other about 1/2″ down from each can.
Thread 5′ rope through the can, tie inside in a knot.
Wrap tape around the outside for easy decoration, no painting required!
Optional: Use chalky paint to create designs or just leave the cans blank 😉
Whatever you decide, these fun tin can stilts are sure to provide easy entertainment for hours!
check out more kid friendly ideas: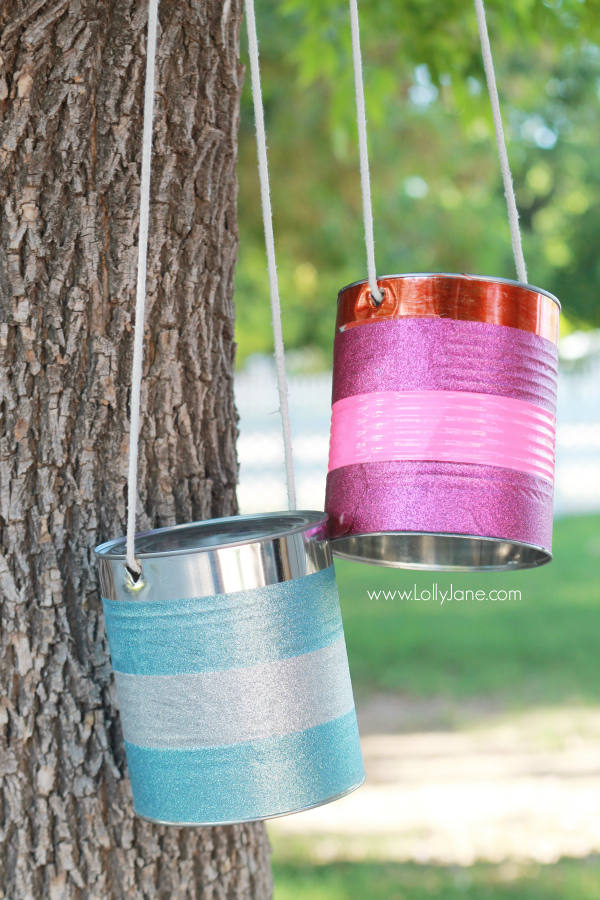 What's your favorite thing about summer?