Yesterday I took my 10 year old daughter on
AZ Midday, channel 12 news
with me. She was so excited to head up her own live craft segment!!  It was pretty funny to listen to her chat with the host saying "I didn't decide" and "I don't know".  *Hand hit head* Ryleigh!-we practiced these things, lol!  Guess that's why kids aren't often on live television, hah!
We made these easy kid craft sock snakes a couple of years ago (June of 2011 to be exact!) when she and her best pal, Emily, were bored one day during the summer.  My 6 year old son was excited that the older girls were letting him play with them, he got to make his own boy version of a snake.  We went to the dollar store and picked up 2 pair of socks for $1/each…major score!  That's 4 snakes for $2!  This cutie is what we updated for the show: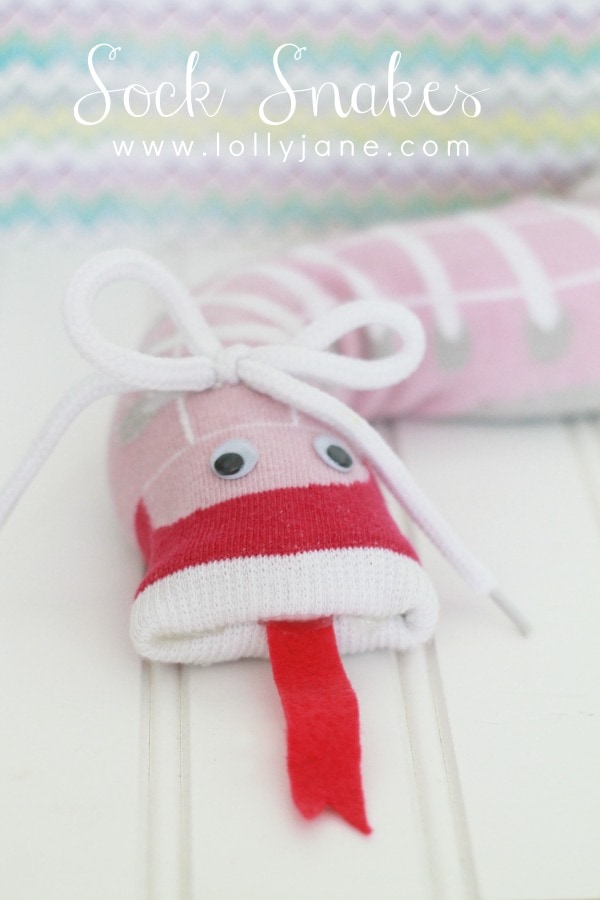 My now 4 year old daughter loved making her snake "Lou Lou" out of her LaLaLoopsy socks!  Isn't the bow so stinkin cute??  It was adorable watching my 10 year old show her how to make the snake and help her with the glue gun, I got to sit back and take pics of them creating.  Loved it.
Supplies: sock, buttons/googley eyes, ribbon/felt scrap tongue, scissors, hot glue gun, rice/filler, rubber band (optional)
There are two ways to make the snakes, one way by tying a rubber band around the open end of the sock and making the face out of the other.  This snake requires hot glue and the face in the same end, but either way works!  The glue is a little more secure since rubber bands can break and you surely don't want rice flying all over!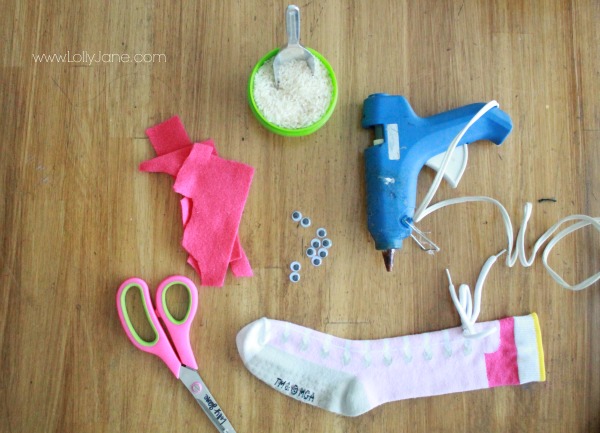 Directions: Fill your sock with rice, lots of rice.  Beans or stuffing will work too!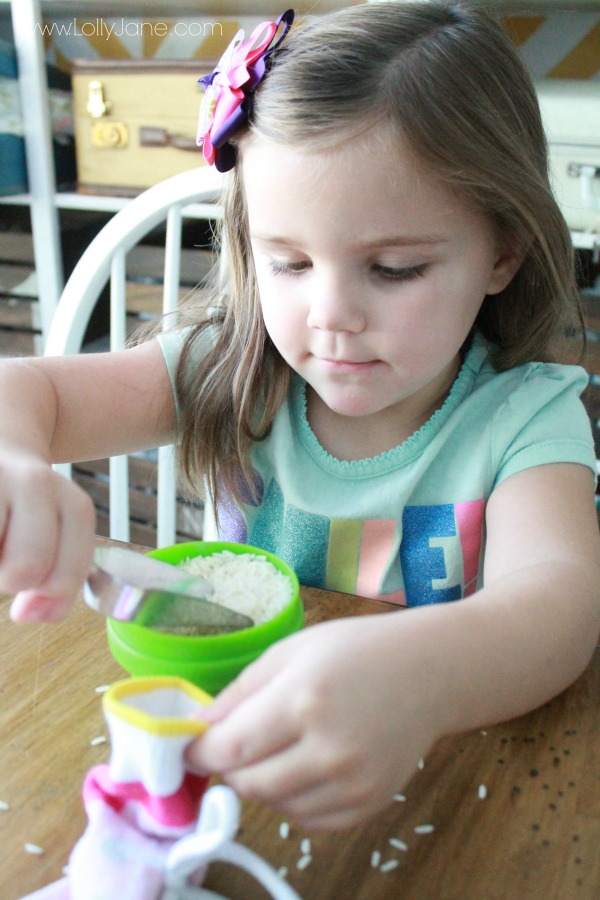 Snip a little tongue from felt, ribbon or fabric.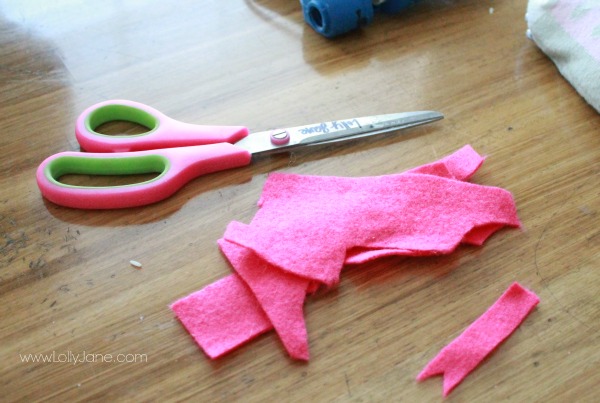 Hot glue it in the center of the sock opening then hot glue the whole "mouth" shut.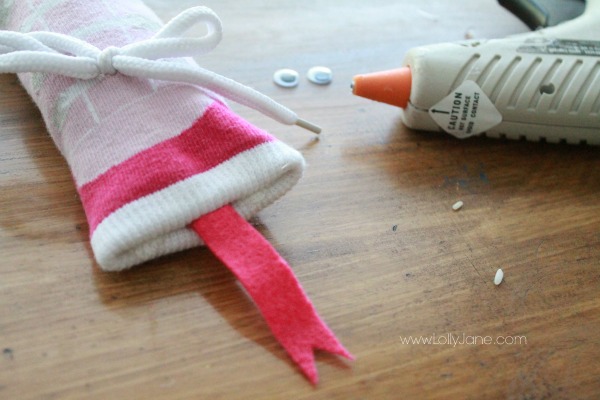 Glue on eyes or buttons.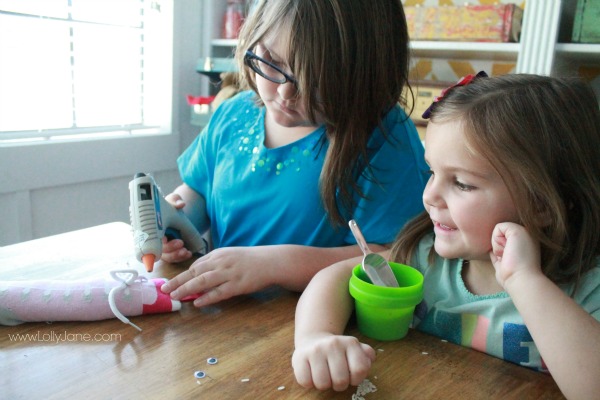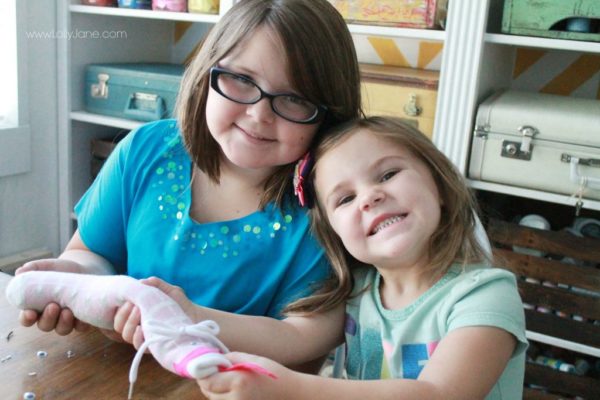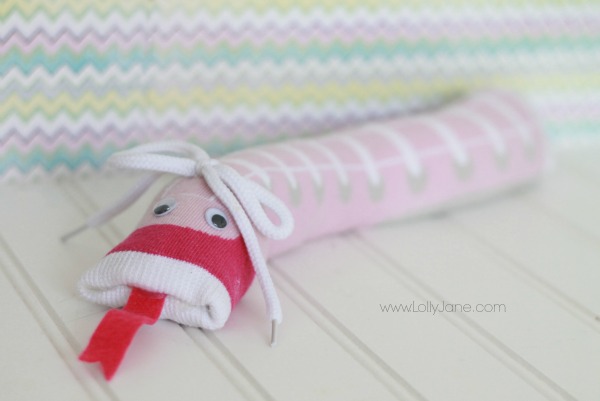 Go grab some cute socks from the dollar store or use up all those lost socks and give them new life.  Your kiddos will love this fun and easy craft since they can do the bulk of it themselves (: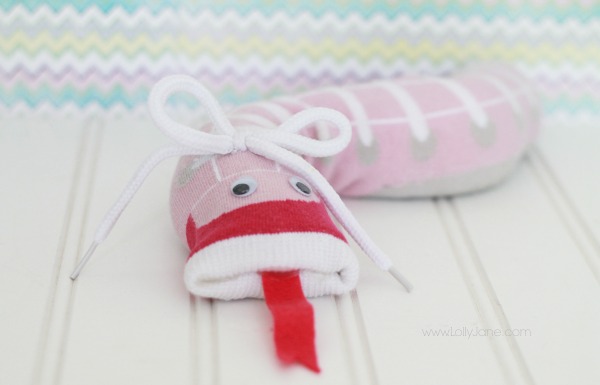 FREE EMAIL COURSE
5 Low Cost Tricks to Make Your House Look Like $1 Million
It's Lolly Jane's 5 FAVORITE Tricks to spruce up your space affordably.

Don't miss these!