play dough is one of the Best boredom buster activities for kids of ANY age to occupy them for hours. our easy play dough recipe is not only fun to make but only requires 4 ingredients you likely already have in your pantry! Crafty Mom win!
Parents and kids all around LOVE our popular orange scented play dough so in honor of St. Patrick's Day coming up, we've made an easy rainbow play dough that only uses 4 pantry staple ingredients and EASY to make!
Rainbow Playdough Recipe
Okay maybe it uses 5 ingredients but some people opt out of using food coloring so it's definitely optional but sure makes it pretty!

ingredients for Play Dough
You likely already have these supplies to make play doh in your pantry ready to go; I love this recipe because it doesn't require a trip to the store for fancy ingredients!
3 cups water
8 tablespoons cooking oil
4 cups flour
8 tablespoons cream of tartar
food coloring: 4 basic colors, blue, red, green, yellow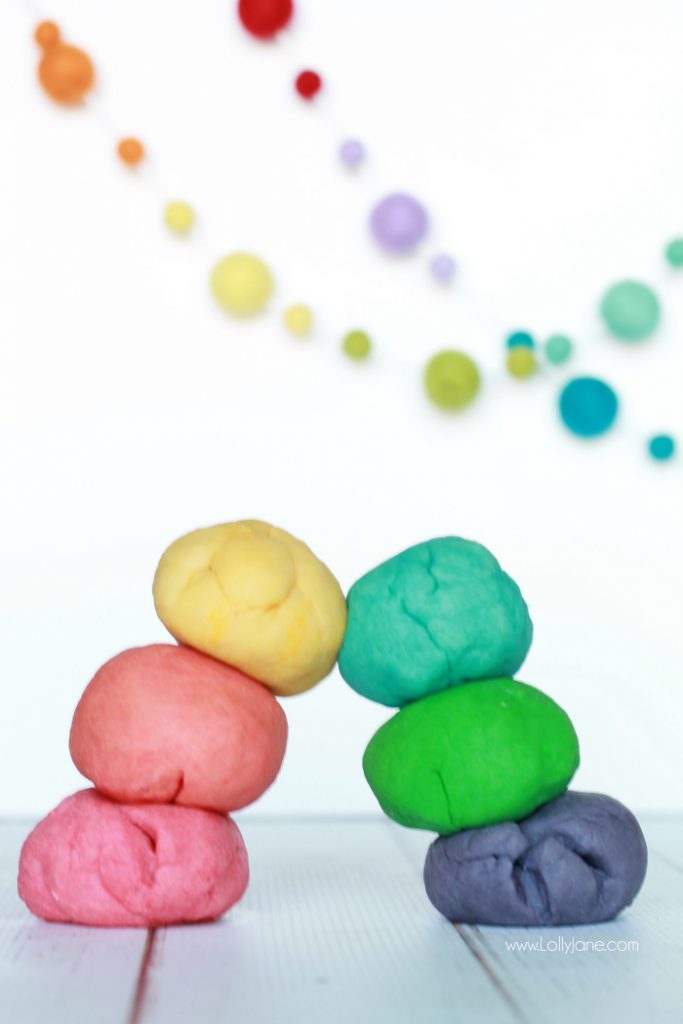 How to make Play Dough
In a large pot, combine all ingredients except food coloring.
Cook over medium heat for 3-4 minutes, stirring constantly, until a ball of dough forms.
Remove from stove and let the dough cool for five minutes then shape into 6 fist size dough balls.
Add food coloring to each dough ball: Red: 2 drops. Orange: 2 red, 2 yellow. Yellow: 2 drops. Blue: 2 drops. Green: 2 drops. Purple: 2 red, 2 blue. (For more vibrant colors, double the amount of drops/color.)
Knead each ball with your hands until smooth.
Store in an airtight container in the fridge when not in use to preserve freshness!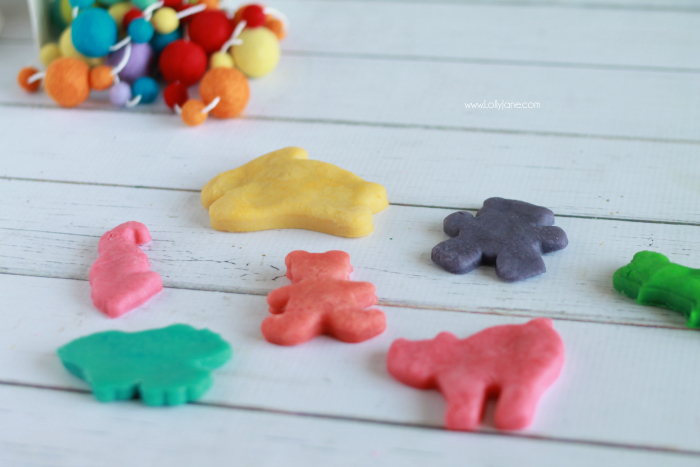 Bust out cookie cutters to form shapes, so cute!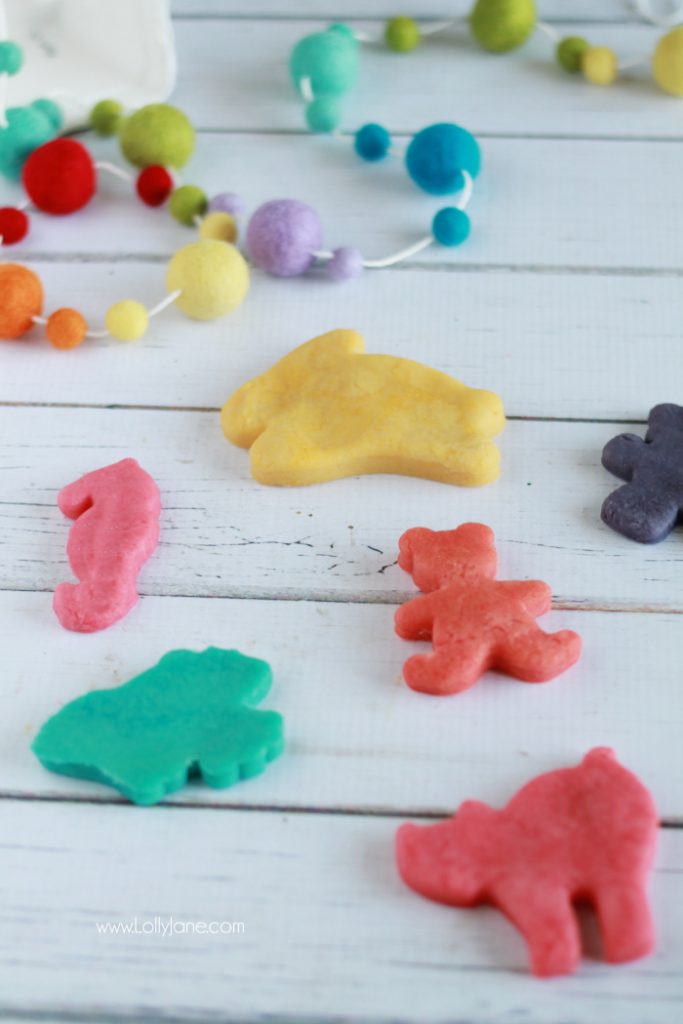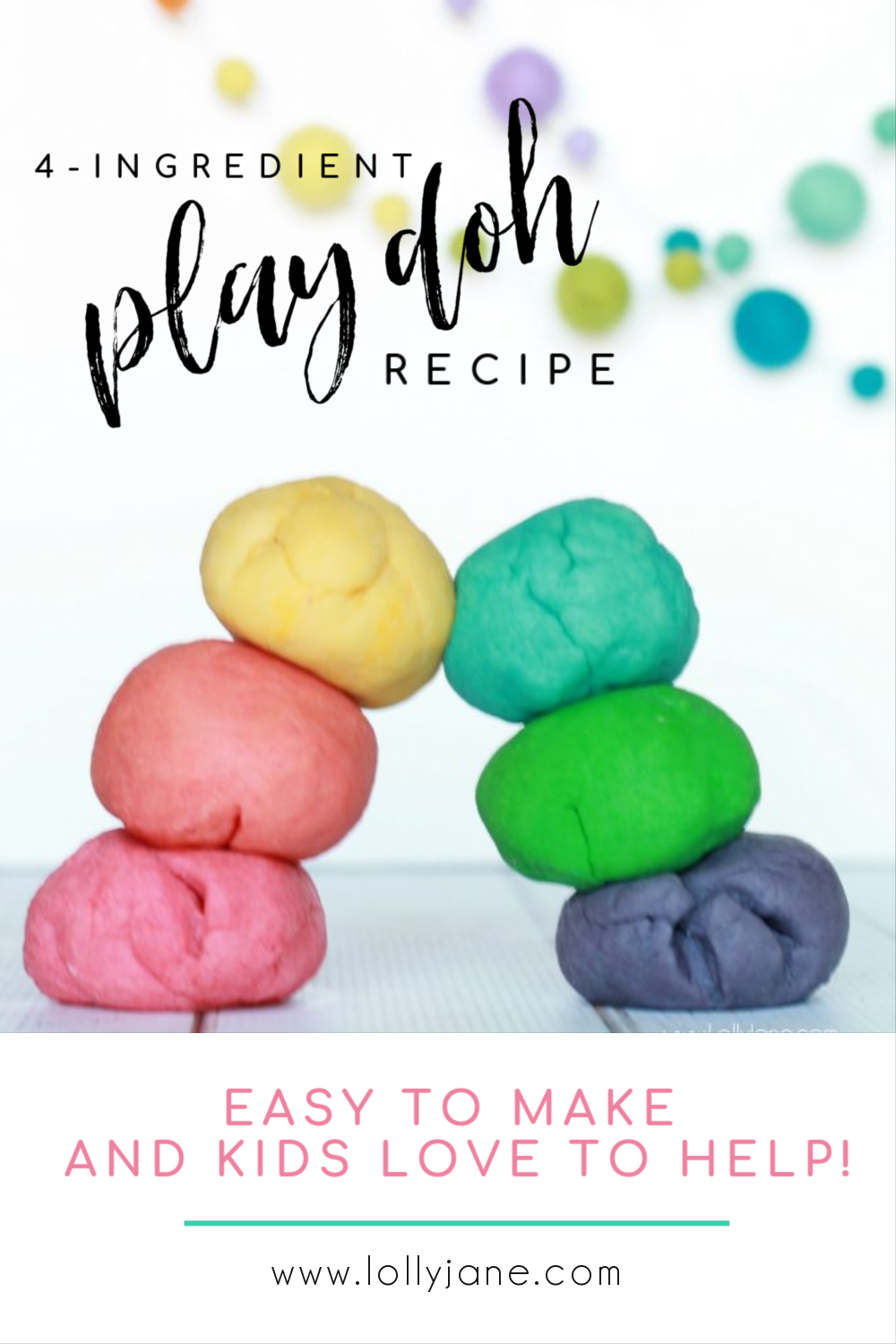 more kids activities and crafts!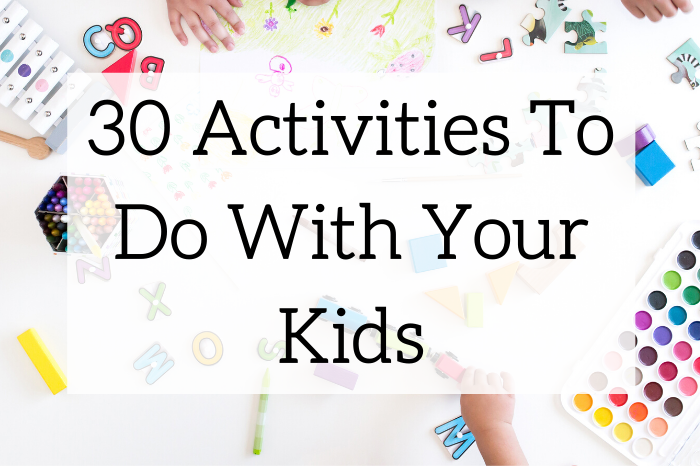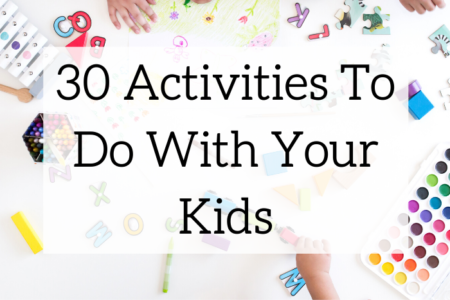 Check out all of our kid activities like our fun glitter slime recipe,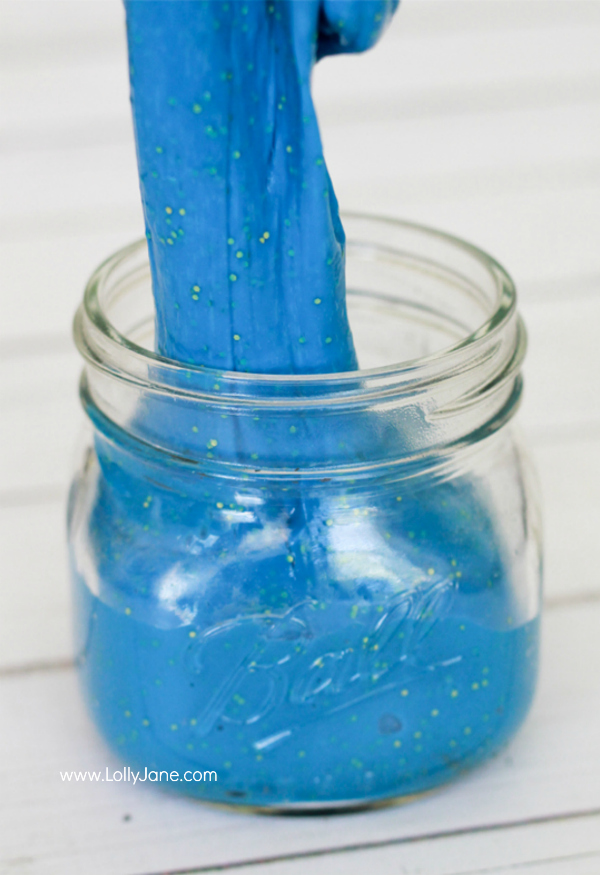 easy embroidery hoop tic-tac-toe game,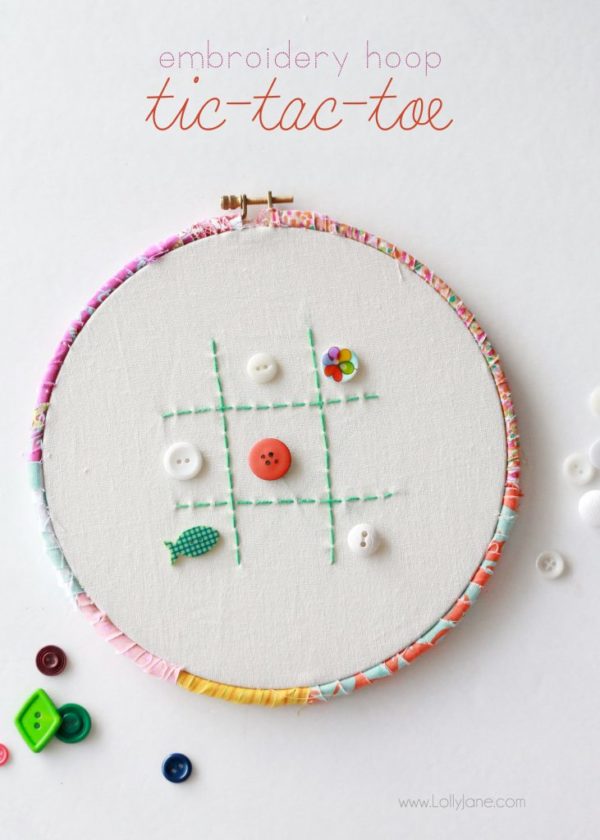 or these cute Sock Snakes your kids will LOVE making!