Hey y'all! Welcome to our official fall home tour!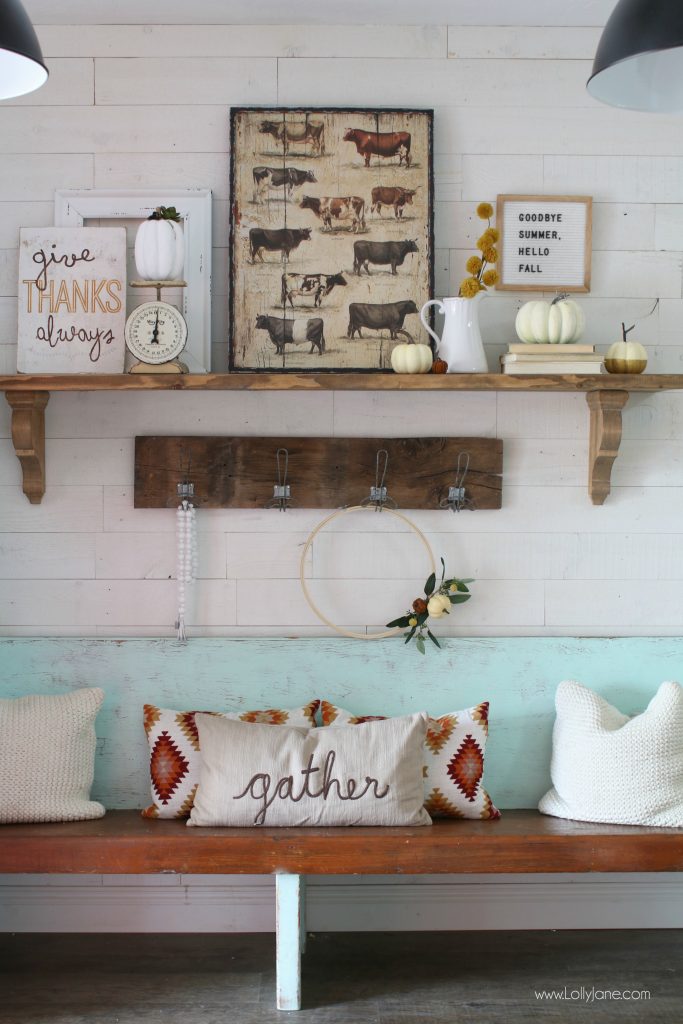 We're thrilled to be teamed up with some other talented bloggers today who will also be sharing their fabulous homes! Be sure to check them out for some great inspiration and some serious fall eye candy decor!
Our tour starts with the front porch, of course. Welcome to our home! Step inside, won't you?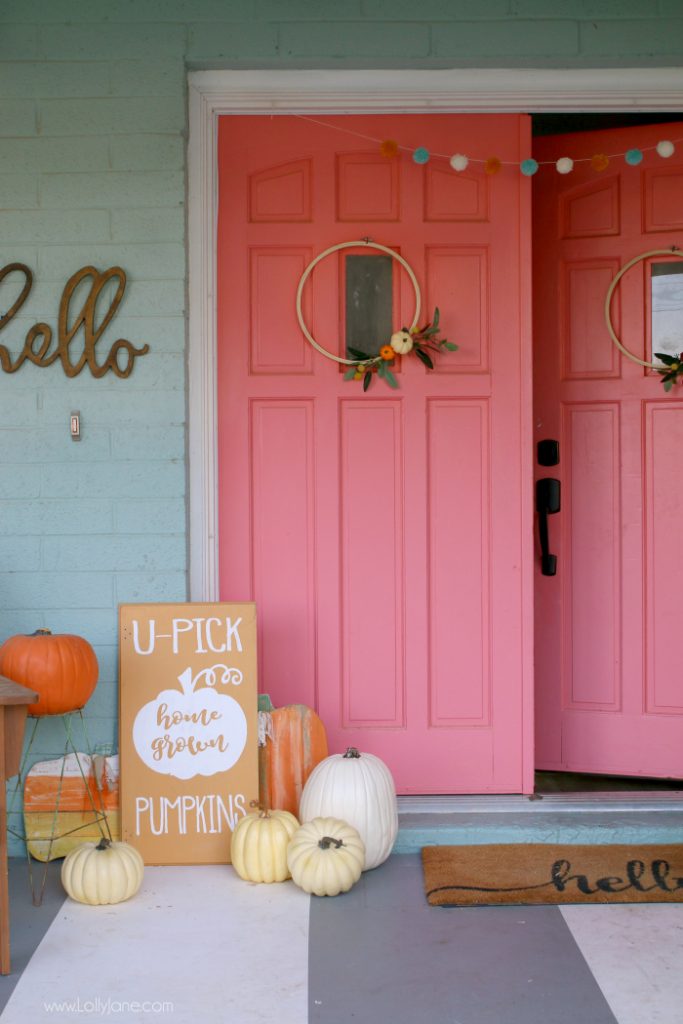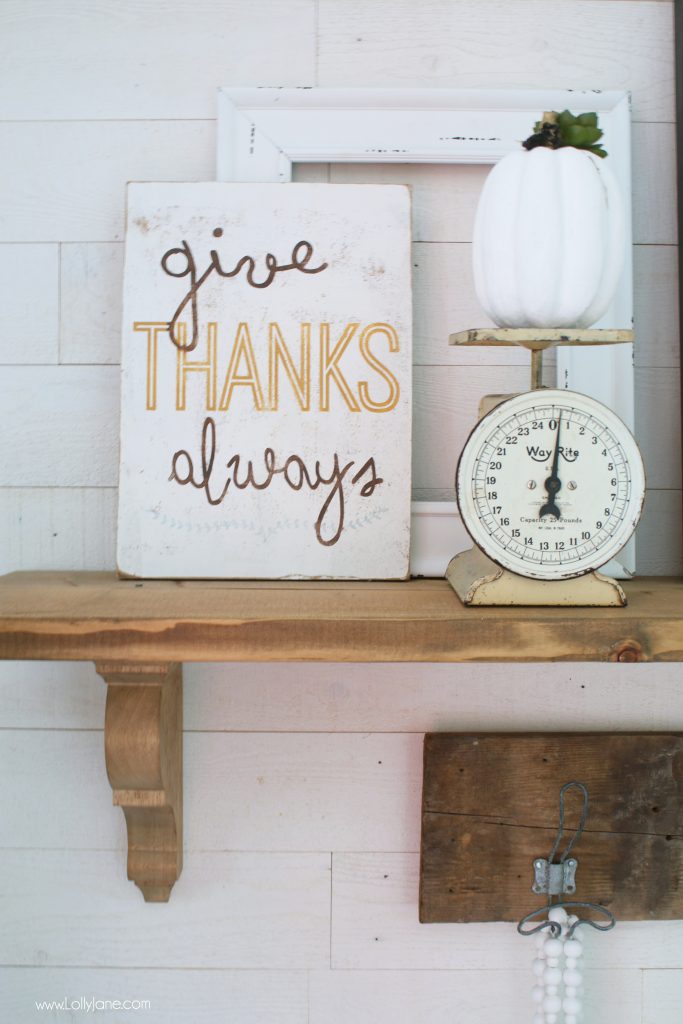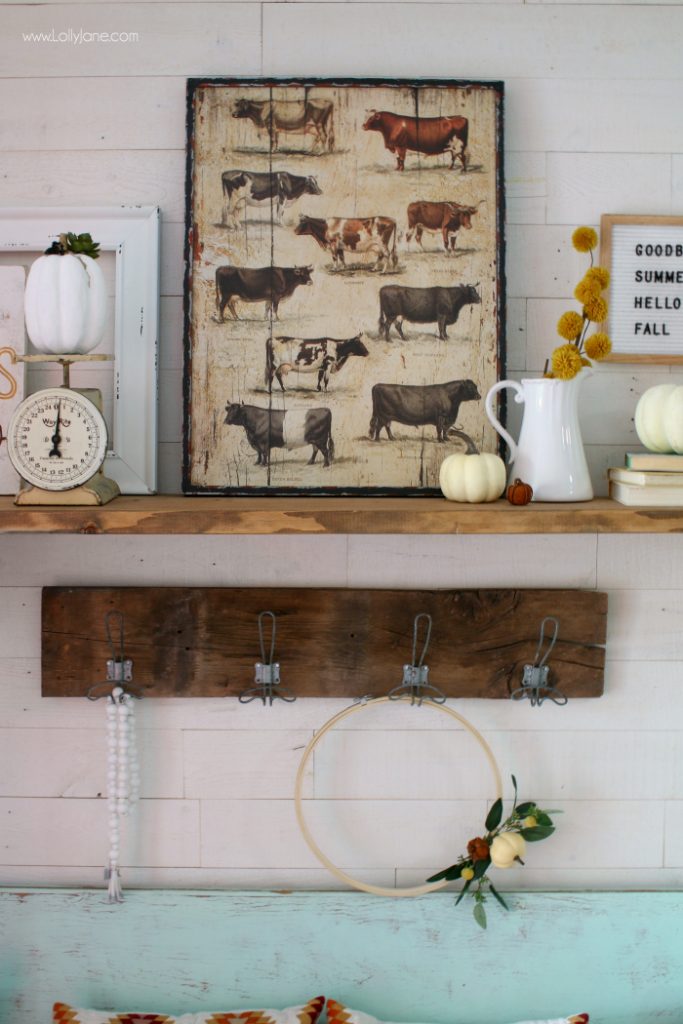 Since it is still in the 100's here in Phoenix, Arizona, I've left my "goodbye summer, hello fall" letterboard up.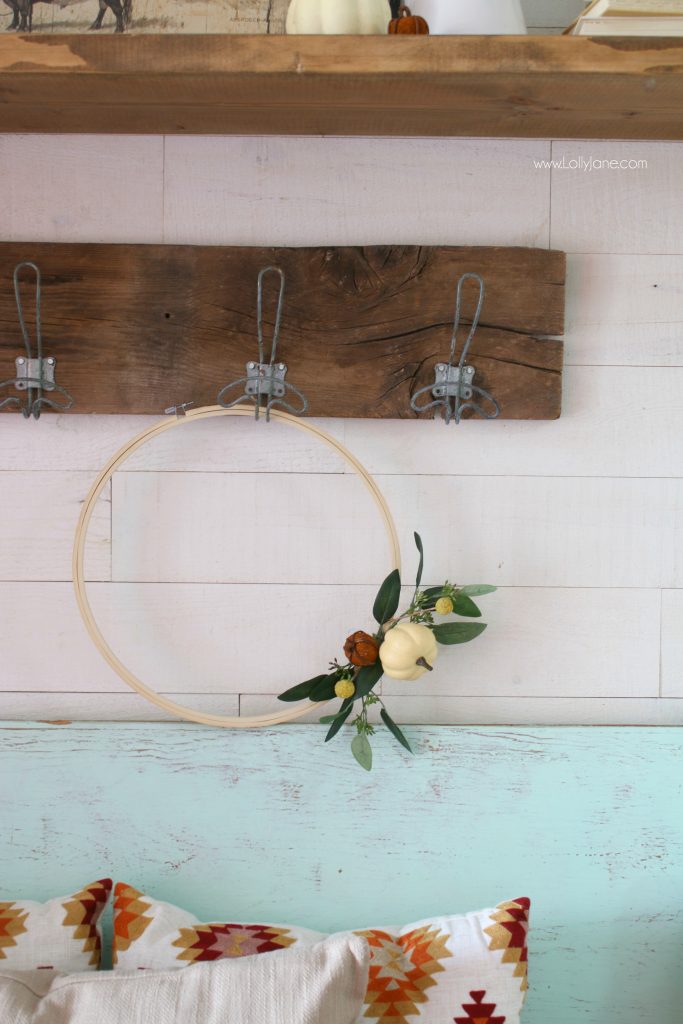 I am waiting for fall to make its debut but am getting impatient…. At least my house feels cozy, even while blasting the A/C! 😉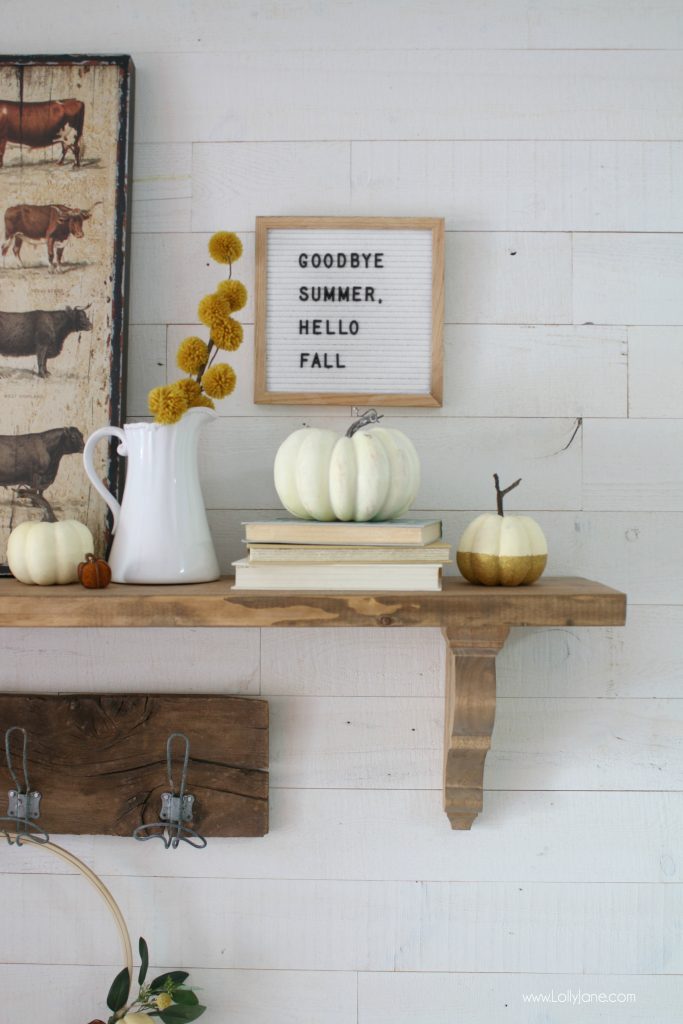 I dipped the bottom of my faux pumpkin to give it some texture and placed some old books around to give a larger faux pumpkin some height. We are giving you permission to use whatever you have lying around, too, and make it work for your space! Like, am overturned basket! Why not?! Anything goes today, and we are loving that! Like an overturned basket filled with pretties on my dining room shelves.
Welcome to my dining room, by the way! 😉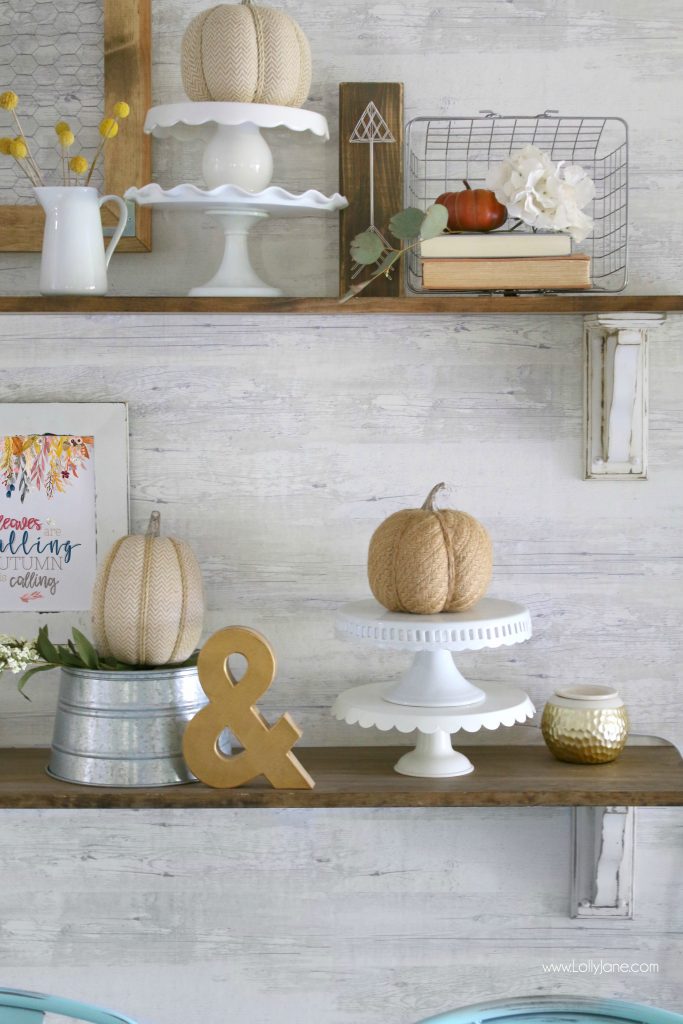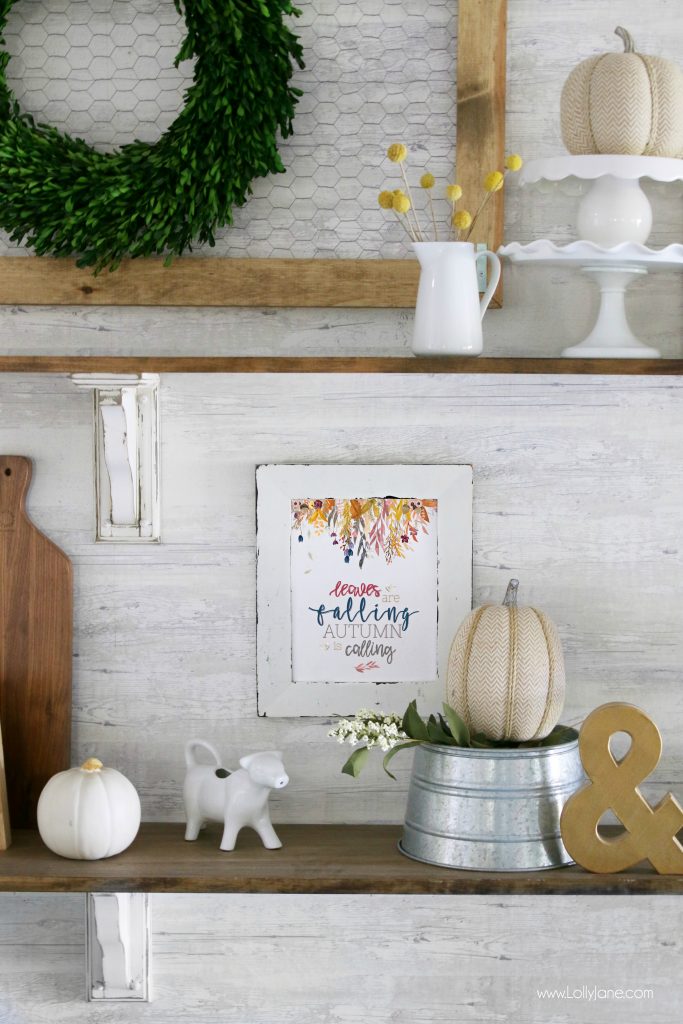 I gathered a few more things around and just kind of mixed and matched until I liked the end result! I am obsessed with cake stands for 2 reason: they're pretty AND they're super versatile. You can stack them or top them with pretty much anything and it looks way cuter, just because it's on a cake stand! 😉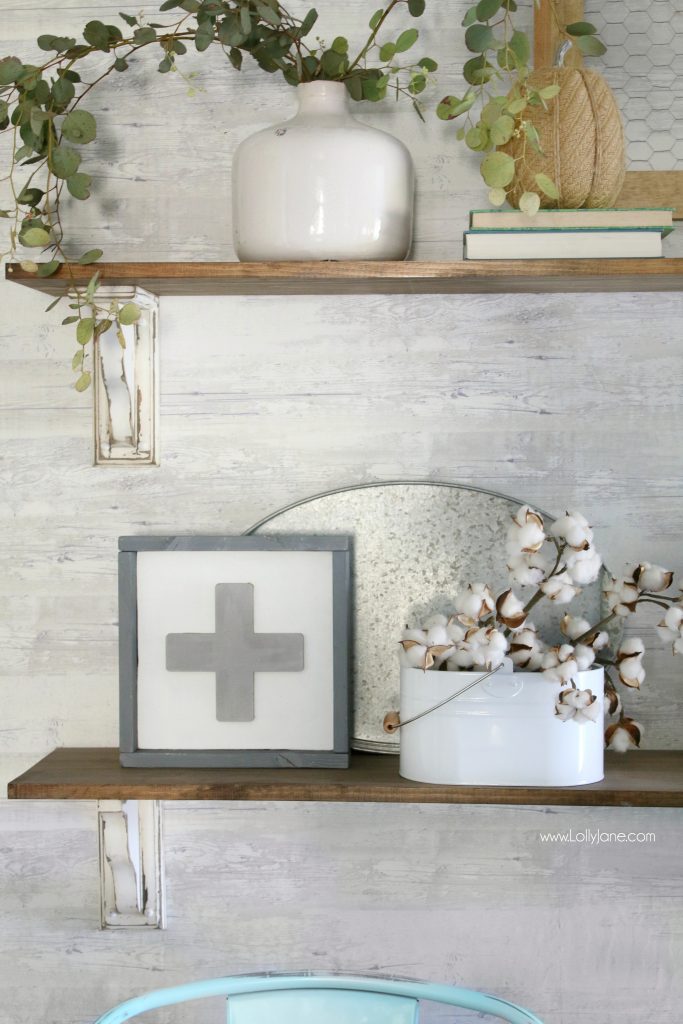 I've paired some greens from the yard with cotton stems and little sticks of greenery. I think it all meshes well with the billy balls and I am also obsessed with those! Well there you have it, friends! Pops of fall around my home make it festive and cheery!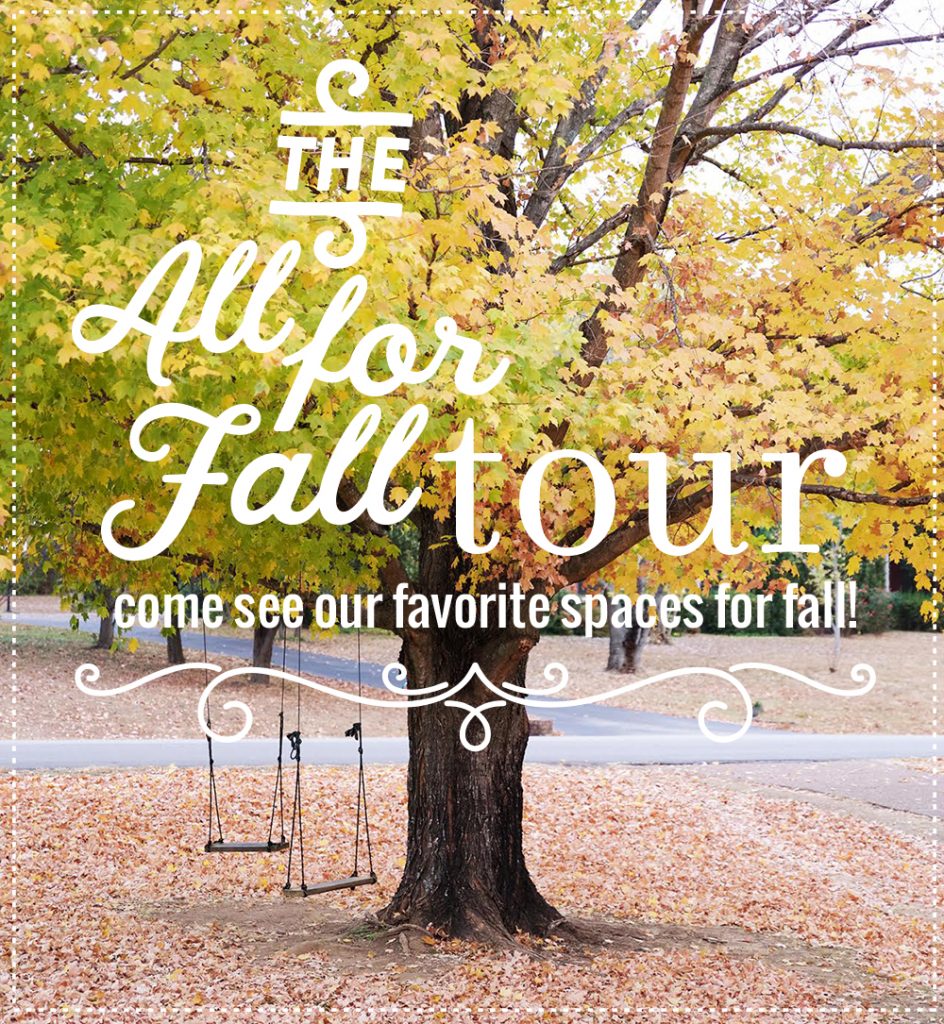 Thanks again for stopping by! And again, don't miss the other gorgeous homes on our All For Fall home tour!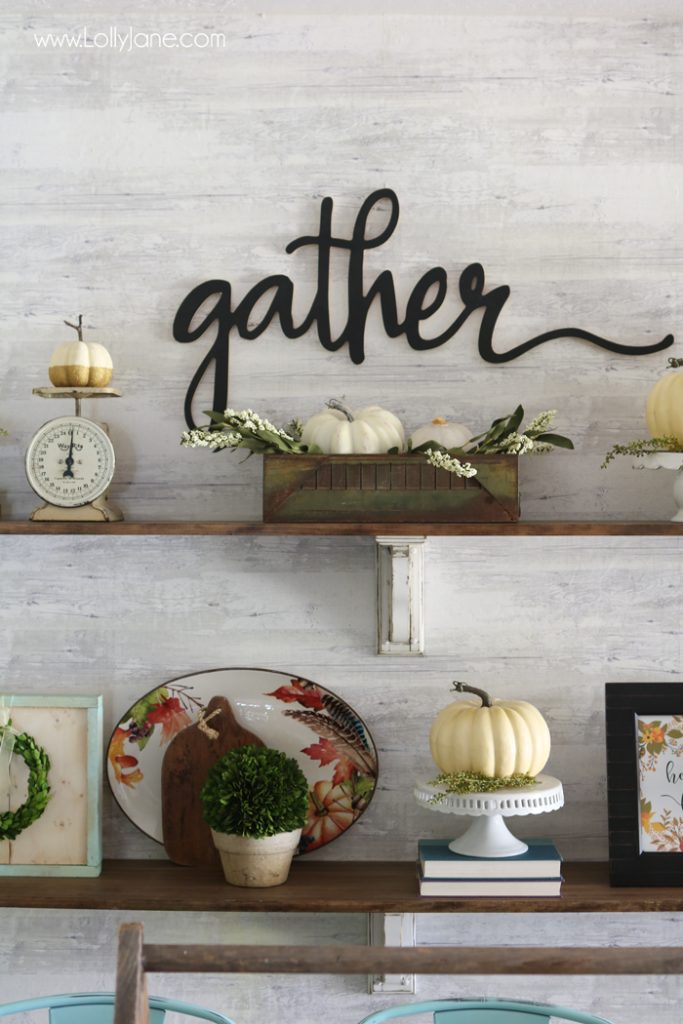 last years front porch
,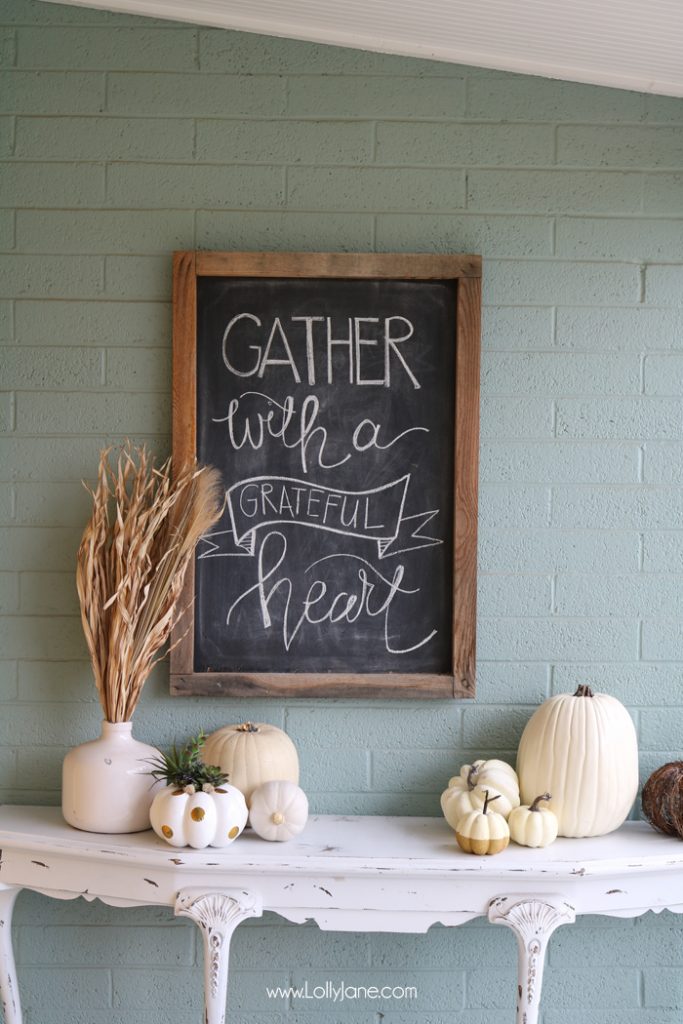 and of course
a good fall dessert like these mini apple pies!
Mmm!